Open Call: Kiyan Williams
A site-specific wall work using soil to paint a portrait of America and the exploitation of Black bodies and land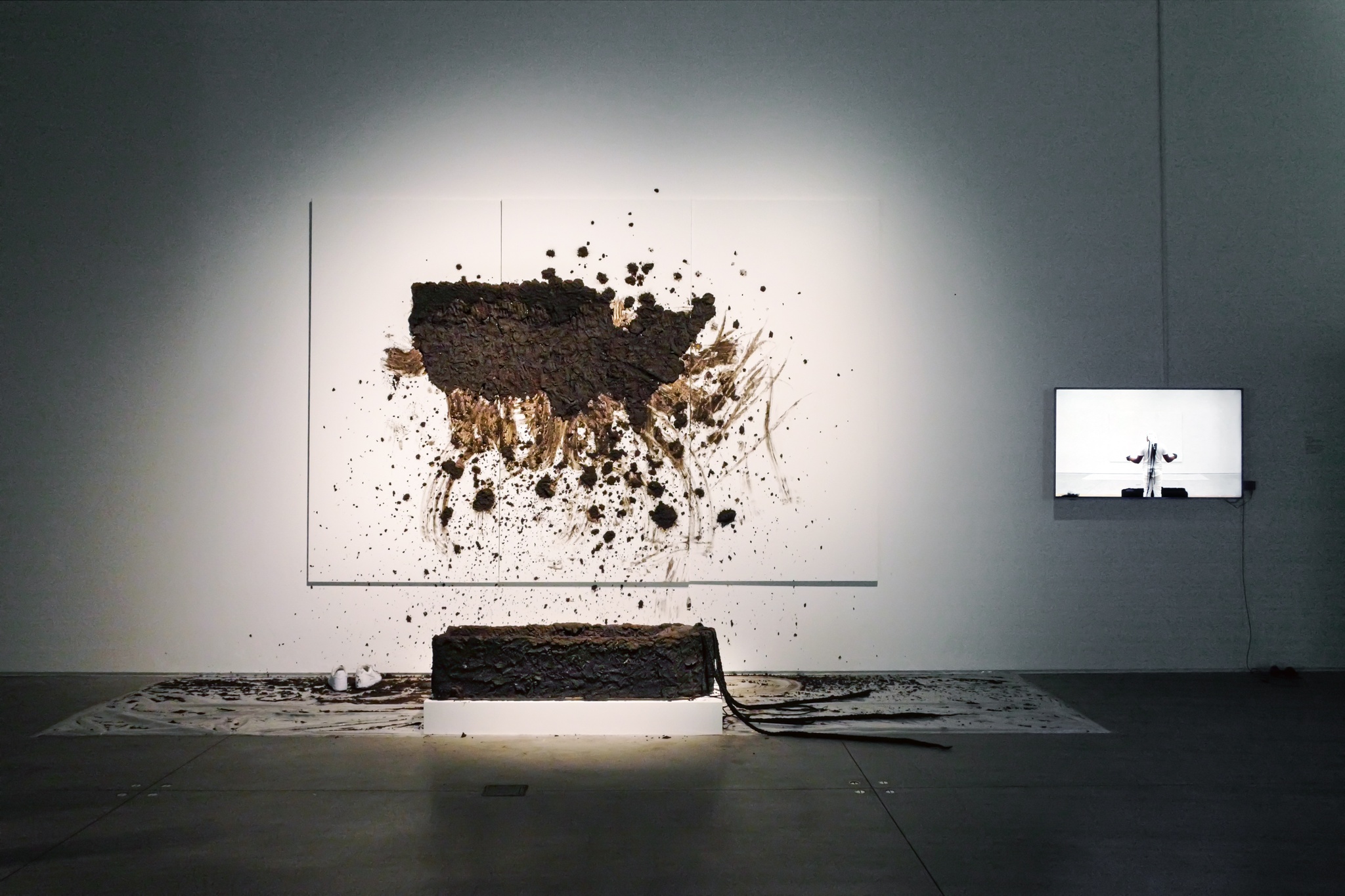 About this commission
In Meditation on the Making of America, Kiyan Williams considers the relationship between embodied and geographic displacement and dispossession, with the African Diaspora as a point of departure. Using soil as a primary material, the artist paints a portrait of America that evokes the violent extraction and exploitation of Black bodies and land.
Kiyan Williams is a multidisciplinary artist residing in Manhattan who creates performance, sculpture, and video informed by autoethnography, archival research, and Black queer feminist ecology.
Location and dates
This event takes place in Level 2 Gallery.
Acknowledgments
Special thanks to Paul Hamilton.