Open Call: Saint Abdullah
A poetry slot machine with poems from Persian poet Hafiz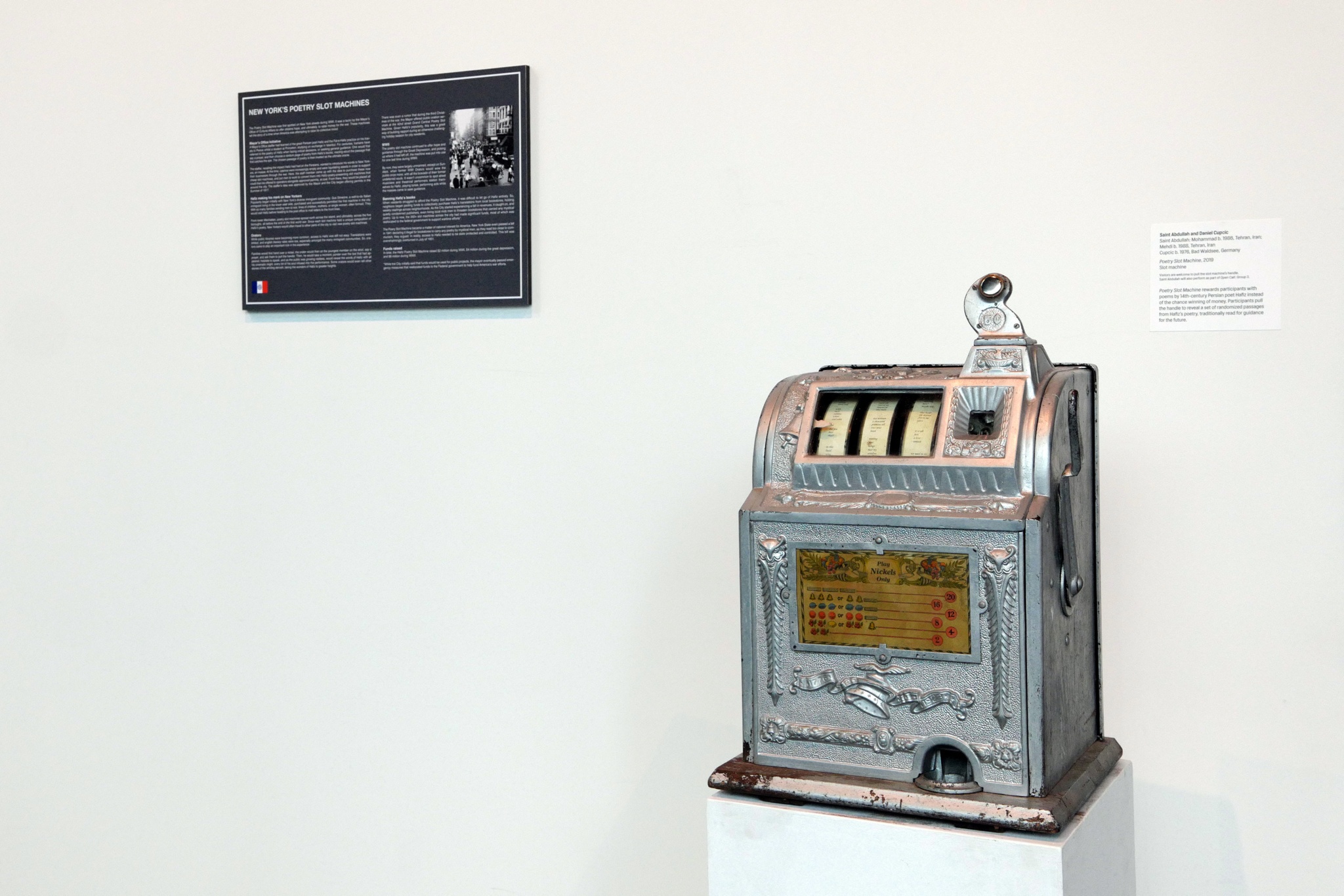 About this commission
Saint Abdullah and Daniel Cupic's Poetry Slot Machine rewards participants with poems by 14th-century Persian poet Hafiz instead of the chance winning of money. Participants pull the handle and receive a set of randomized passages from Hafiz's poetry, traditionally read for guidance for the future.
Saint Abdullah is the sound project of Mohammad and Mehdi, Iranian Canadian brothers based in New York City. Daniel Cupic is a Berlin based artist, DJ.
Location and dates
This event takes place in Level 2 Gallery.