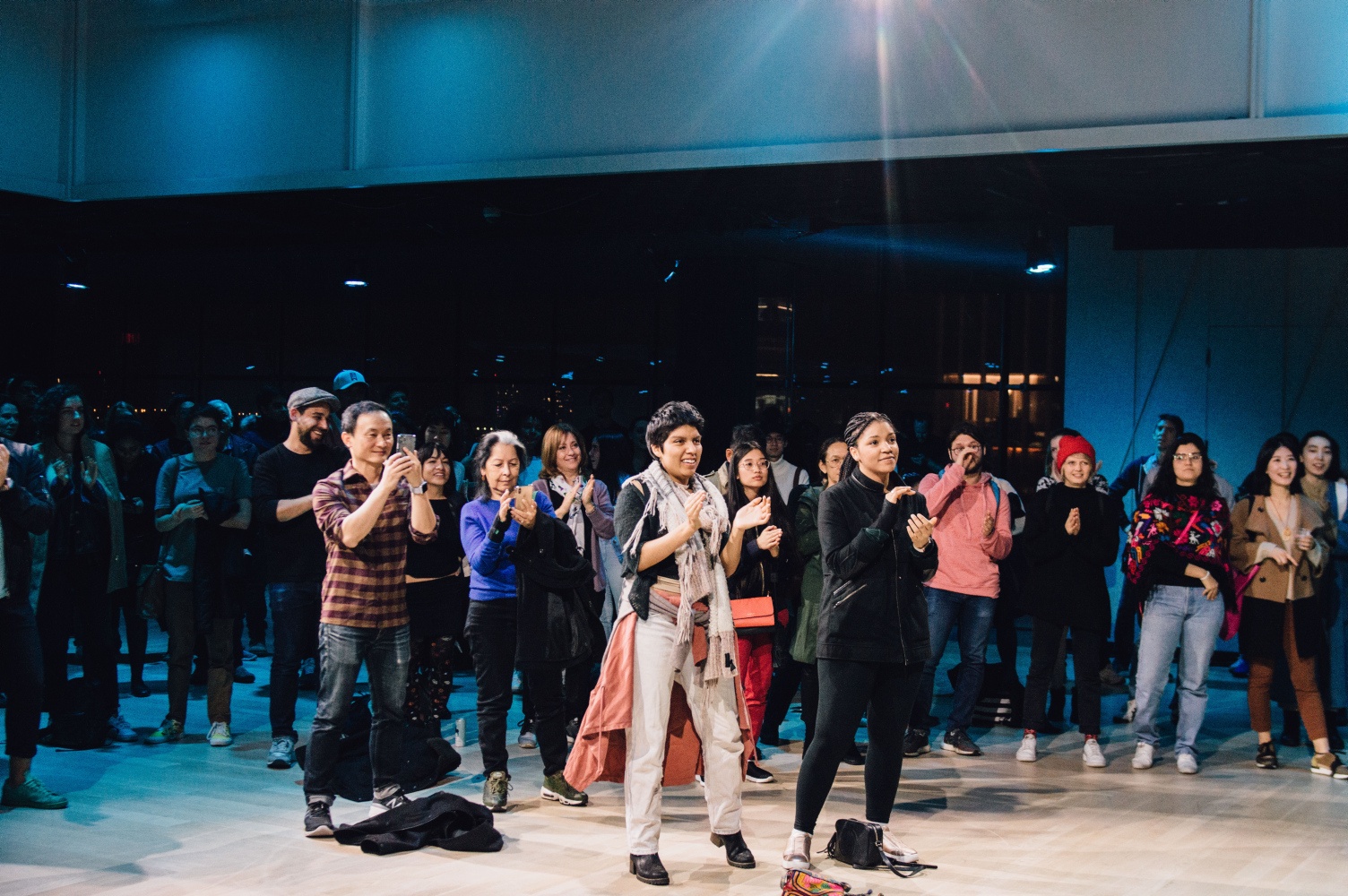 Our Shed Family
The Shed's commitment to New York City is at our core.
A private, nonprofit organization built on city-owned land, The Shed was envisioned from the start as a place that would reflect the rich diversity, innovation, and creativity of artists and creators across disciplines. That remains true today.
We share information on this page from our closest partners and friends—our Shed Family. Please check back often as we continue to update this information.
Follow us on our social channels (@theshedny or with the hashtag #ShedFamily or #ShedFam). We're also looking at how we can share our physical resources to support local organizations, particularly those dedicated to social and racial justice. We'd love to hear from you with any questions or suggestions. You can email us at community@theshed.org.
Take care of yourself, your family, and your friends, and we'll see you soon.
Open Arms Resource Fairs
Throughout New York City, there are about 90,000 individuals living in temporary housing shelters—almost a third of whom are school-aged children. Additionally, up to 1,000 asylum-seekers are arriving in NYC each week. The Shed recognizes that the need in our city (and in our own neighborhood) is deep and ongoing.
In order to support our newest New Yorkers and all families in temporary housing, The Shed has partnered with the Manhattan Response Team to plan and host quarterly resource fairs, connecting thousands of individuals to dozens of organizations who provide resources from food assistance programs to immigration services to health insurance registration, vaccinations, dental screenings, and free glasses. Our efforts are ongoing; if you'd like to learn more, feel free to email us at community@theshed.org.
The Shed would like to thank Union Square Hospitality Group and Related Companies for their generous support of this initiative.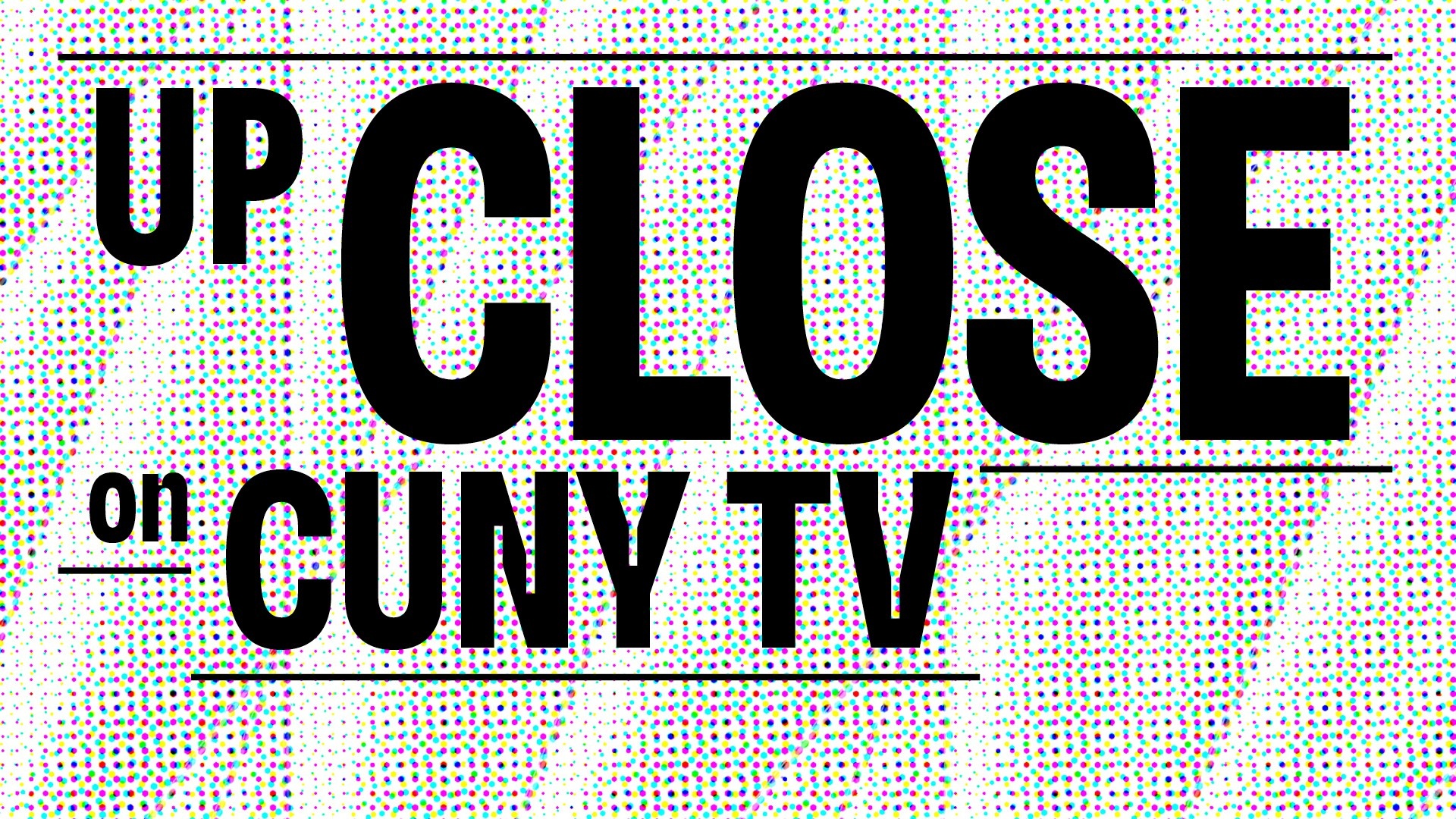 Watch Up Close on CUNY TV and CUNY TV Online
Starting in January 2021, viewers can catch Up Close on the Emmy-winning CUNY TV. CUNY TV has been educating and informing viewers for more than three decades. Established in 1985 and reaching 7.3 million broadcast households in the New York metro area, CUNY TV is committed to extending the academic mission of the City University of New York to offer lifelong learning opportunities to all New Yorkers.
Covid-19 Vaccines from NYC Health
To make an appointment at a Health Department or NYC Health System site, call 877-VAX4NYC.
Partner Series: The Black Experience in NYC
Explore Black culture's integral role in NYC identity, and its reverberations around the globe, with this series from NYC & Company.
Partners and Resources
Racial Justice and Equity Resources
The African American Policy Forum Founded in 1996, the African American Policy Forum (AAPF) is an innovative think tank that connects academics, activists, and policy-makers to promote efforts to dismantle structural inequality.
Allies for Racial Equity is an antiracist movement of white Unitarian Universalists working to understand whiteness and privilege, unlearn and challenge white supremacy, and confront racism in ways that are accountable to communities of color.
The American Civil Liberties Union (ACLU) works in the courts, legislatures, and communities to defend and preserve the individual rights and liberties guaranteed to all people in this country by the Constitution and laws of the United States.
The Audre Lorde Project is a lesbian, gay, bisexual, two spirit, trans, and gender nononforming people of color community organizing center, focusing on the New York City area.
The Bail Project is a nonprofit organization designed to combat mass incarceration by disrupting the money bail system—one person at a time.
Black Lives Matter is a global organization in the US, UK, and Canada, whose mission is to eradicate white supremacy and build local power to intervene in violence inflicted on Black communities by the state and vigilantes.
Black Voters Matter works to increase voter registration and turnout by advocating for policies that intersect with race, gender, economics, and other aspects of equity.​
Campaign Zero is a data-driven platform that presents comprehensive research on and solutions for ending police violence in the United States.
Catalyst Project is a center for political education and movement building committed to anti-racist work with mostly white sections of left / radical social movements.
Color of Change helps design campaigns to end practices that unfairly hold Black people back and to champion solutions that move us all forward.
Equal Justice Initiative is committed to ending mass incarceration and excessive punishment in the United States, challenging racial and economic injustice, and protecting basic human rights for the most vulnerable people in American society.
Interaction Institute For Social Change works with people and systems to build collaborative capacity in individuals, organizations, and networks working for social justice and racial equity.
NAACP Legal Defense and Educational Fund is a United States civil rights organization that seeks structural changes to expand democracy, eliminate disparities, and achieve racial justice in a society that fulfills the promise of equality for all Americans.
The Okra Project is a collective that seeks to address the global crisis faced by Black trans people by bringing home-cooked, healthy, and culturally specific meals and resources to Black trans people wherever they can be reached.
The People's Institute for Survival and Beyond (PISAB) is a national and international collective of anti-racist, multicultural community organizers and educators dedicated to building an effective movement for social transformation.
Race Forward is a nonprofit organization that catalyzes movement building for racial justice. In partnership with communities, organizations, and sectors, we build strategies to advance racial justice in our policies, institutions, and culture.
The Racial Imaginary Institute is a collaborative organization committed to the activation of interdisciplinary work and a democratized exploration of race in our lives.
Showing up For Racial Justice (SURJ) is a national network of groups and individuals working to undermine white supremacy and to work toward racial justice. Through community organizing, mobilizing, and education, SURJ moves white people to act as part of a multi-racial majority for justice with passion and accountability.
The Southern Center for Human Rights (SCHR) is working for equality, dignity, and justice for people impacted by the criminal legal system in the Deep South. SCHR fights for a world free from mass incarceration, the death penalty, the criminalization of poverty, and racial injustice.
Training for Change, White People Confronting Racism Workshop is for white people who want to challenge the racism around them—and in their own heads and hearts—and who are searching for a way to strengthen their work for racial justice.
Anti-Asian Racism and Violence Resources
Anti-Asian racism and violence resulting from white supremacy have gone unchecked for generations and have accelerated over the last year. We condemn this behavior in the strongest possible way, and we suggest the following organizations for support or to offer donations.
Educational Resources (Articles, Essays, and Books)
These resources were originally collected to provide context to the themes explored in Claudia Rankine's play Help, which began previews at The Shed in March 2020 but was postponed due to the pandemic. You can find additional resources related to the play here.
Articles and Essays
Judith Butler and George Yancy, "What's Wrong With 'All Lives Matter'?" The New York Times, January 12, 2015.
Robin DiAngelo, "Why It's So Hard To Talk To White People About Racism" Huffington Post, April 13, 2015.
Cheryl Harris, "Whiteness As Property," Harvard Law Review 106, no. 8 (June 1993): 1709 – 91.
Saidiya Hartman, "Venus In Two Acts," Small Axe 12, no. 2 (2008): 1 – 14.
Peggy MacIntosh, "White Privilege: Unpacking the Invisible" Peace and Freedom Magazine (July / August 1989): 10-12.
Elizabeth Martinez, "What Is White Supremacy?" Published by Catalyst Project.
Fred Moten, "Blackness and Nothingness (Mysticism in The Flesh)" South Atlantic Quarterly 112, no. 4 (Fall 2013): 737 – 80.
Emma Okoro, "Blackness and beauty. We need a radical new paradigm for thinking about blackness that recognises beauty's potential to save lives," Aeon, October 10, 2019.
Claudia Rankine, "I Wanted to Know What White Men Thought About Their Privilege. So I Asked." The New York Times, July 17, 2019.
Thomas Rodger, "The History of White People": What It Means To Be White," Salon, March 23, 2010.
Ed Simon, "How 'White People' Were Invented By A Playwright In 1613," Aeon, September 12, 2017.
Hortense Spillers, "Mama's Baby, Papa's Maybe: An American Grammar Book," Diacritics 17, no. 2 (Summer 1987): 64 – 81.
Books
Michelle Alexander, The New Jim Crow: Mass Incarceration in The Age of Colorblindness (Revised edition) (New York: The New Press, 2020).
Carol Anderson, White Rage: The Unspoken Truth of Our Racial Divide (New York: Bloomsbury USA, 2017).
Lauren Berlant, Cruel Optimism (Durham, NC: Duke University Press, 2012).
adrienne maree brown, Emergent Strategy – Shaping Change, Changing Worlds (California: Ak Press, 2017).
Chris Crass, Towards Collective Liberation: Anti-Racist Organizing, Feminist Praxis, and Movement Building Strategy (Oakland, CA: PM Press, 2013).
Robin DiAngelo, White Fragility: Why It's So Hard for White People to Talk About Racism (London: Allen Lane, 2019).
W.E.B. Du Bois, The Souls of Black Folk (New York: Penguin Books, 1989).
Saidiya Hartman, Scenes of Subjection: Terror, Slavery, and Self-Making in Nineteenth-Century America (New York: Oxford University Press, 2010).
Matthew Frye Jacobson, Whiteness of A Different Color: European Immigrants and The Alchemy of Race (Cambridge, MA: Harvard University Press, 2003).
Fred Moten, Black and Blur (consent not to be a single being) (Durham, NC: Duke University Press, 2017).
Nell Irvin Painter, The History of White People (New York: W. W. Norton, 2011).
Dorothy Roberts, Fatal invention: How Science, Politics, and Big Business Re-create Race in The Twenty-First Century (New York: The New Press, 2012).
Richard Rothstein, The Color of Law: A Forgotten History of How Our Government Segregated America (New York: Liveright, 2018).
Christina Sharpe, In the Wake: on Blackness and Being (Durham, NC: Duke University Press, 2016).
Shannon Sullivan, Good White People: The Problem with Middle-Class White Anti-Racism (New York: SUNY Press, 2014).
Tim Wise, White Like Me: Reflections on Race From a Privileged Son (New York: Soft Skull Press, 2011).
Artist Relief Fund maintains an emergency initiative to offer financial and informational resources to support artists across the United States during the COVID-19 crisis by distributing grants, serving as an ongoing informational resource, and more.
Arts Leaders of Color Emergency Relief Fund provides one-time grants to US-based BIPOC artists and administrators.
Community Groups and Resources
The Center offers the LGBTQ communities of NYC advocacy, health, and wellness programs; arts, entertainment, and cultural events; and recovery, parenthood, and family support services.
Access NYC provides a mobile-friendly front door for New Yorkers to screen for benefit and program eligibility, learn how to apply, gather required documents, and find local help.
Voter Registration provides the when, where, why, and how of voting in NYC, so that New Yorkers can vote for the city they want.
2020 Census provides information and resources to learn about the 2020 Census, how to respond, and why it matters.
Free Meals offers free breakfast, lunch and afterschool meals to all NYC public school students, and is committed to making free meals available daily for any New Yorker.
Department of Education Remote Learning Device Request helps students stay connected during emergencies by lending internet-enabled iPads to support remote learning for students.
DFTA - Services for Seniors raises awareness about mental health issues, removing stigmas, and improving access to care, while also providing mindfulness meditation and other activities are offered at senior centers as part of the City's ThriveNYC mental health initiative.
DYCD at Home provides NYC youth and their families virtual activities including performing arts, culinary arts, and exercise while we are all staying home to stop the spread of coronavirus.
Pandemic Unemployment Benefits provides guidance for those recently unemployed due to COVID-19 to receive resources and information about their unemployment benefits.
NYC Well is a free, confidential support, crisis intervention, and information and referral service for anyone seeking help for mental health and / or substance misuse concerns, staffed by trained professionals available 24 hours a day, 7 days a week, 365 days a year.
Community Board 4 organizes opportunities for active, local participation in public decision making processes for the Chelsea and Clinton / Hell's Kitchen neighborhoods that reflect New York City's remarkable diversity.
The Mayor's Office for People with Disabilities COVID-19 Resources page gathers information specifically for people with disabilities on the resources available to the population during NYC's response to the COVID-19 outbreak.
IDNYC, the largest municipal ID program in the country, benefits every New York City community, including the most vulnerable ones, such as undocumented immigrants, the homeless, youth, the elderly, formerly incarcerated individuals, and others who have difficulty obtaining a government-issued ID.
Creative Capital Resource Page lists resources for artists working in all disciplines, as well as arts philanthropists and arts professionals, and will continue to updated over the next few months.
Americans For the Arts Resource Page provides up-to-date news and resources for the arts and culture field as developments evolve concerning the coronavirus.
Artnet Resource Listings provides emergency grants, medical funds, and other resources to help artists in need of aid.
Actor's Fund maintains an up-to-date resource page for actors.