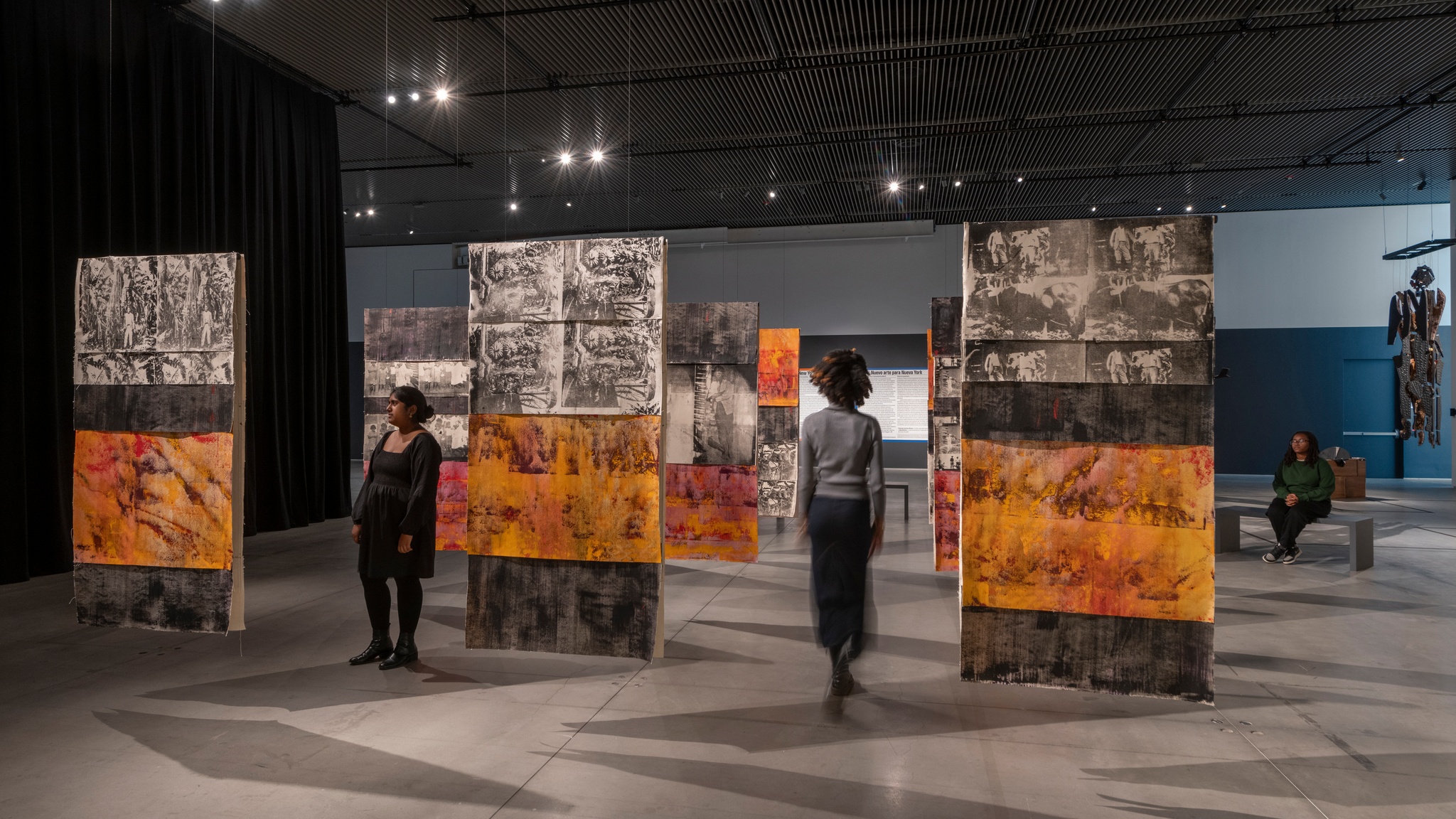 Diversity, Equity, Inclusion, and Access Timeline
The Shed is committed to responding to the urgent issues of our time. This principle guides our engagement in the ongoing struggle to realize a more diverse, equitable, inclusive, and accessible world for our artists, audiences, staff, and neighbors.
The timeline on this page shares our efforts to help build a more just society through our internal culture and our civic and community partnerships. As we focus on these efforts, we are solidifying the organizational and community foundation for the programs we present to our audiences.
This timeline is a dynamic document that we'll update to report—and hold ourselves accountable for—this work.
The Shed Equity Work Group, composed of staff from a wide range of backgrounds, identities, and institutional roles and hierarchy, responds to the needs of the organization around learning/professional development, internal culture, and wellness framed through an equity lens.

The Shed collaborates with organizations such as the New York City Housing Authority, Department of Youth and Community Development, ArtsConnection, and CUNY to increase awareness and visitation, and distribute free tickets to thousands of New Yorkers as part of our Ticket Access Program (TAP).

Open Call supports early-career, New York City–based artists who have not yet benefited from significant institutional support. With an emphasis on BIPOC artists and disability arts integration, the program aims to go beyond questions of representation in supporting urgent, artistically rigorous work, bold ideas, inventive artists, and diverse audiences. Selected artists receive a commissioning fee, production and design support, including studio visits and dedicated time and space for developing projects at The Shed, and marketing support. More than just a showcase for New York artists, Open Call involves industry professionals external to The Shed in the artist selection process, decentering the organization's curatorial voice and making the program of, by, and for New York City.

In order to support our newest New Yorkers and all families in temporary housing, The Shed partners with the Manhattan Response Team to plan and host quarterly Open Arms resource fairs, connecting thousands of individuals to dozens of organizations that provide resources from food assistance programs to immigration services to health insurance registration, vaccinations, dental screenings, and free glasses.

The Shed partners with ArtsConnection to host their Teen Reviewers and Critics (TRaC) writing workshops on-site weekly. Instructors and teen workshop participants also receive free admission to programs and events. Fall/winter 2023 is the third consecutive academic semester for which The Shed is host, providing space and resources in support of TRaC.

In collaboration with the NYC Board of Elections, The Shed serves as a polling site.
The Shed hosts a cultural event on the occasion of the annual UN Permanent Forum on Indigenous Issues (UNPFII). At the event, Indigenous leaders from around the world socialize and share customs, updates, and artistic expression with one another.
Shed staff meet with leaders from the Lenape Center for a Living Land Acknowledgment Workshop. The workshop is designed to foster understanding of the significance of Living Land Acknowledgments and how they can help evolve current institutional practices to better integrate the values of the Lenape people, the original caretakers of this land.
The Shed Equity Work Group launches based on the work of the Core Team.

Staff participate in a private talk with Shed board member Misty Copeland, the first African American female principal dancer at American Ballet Theatre, about her inspiring personal and professional journey.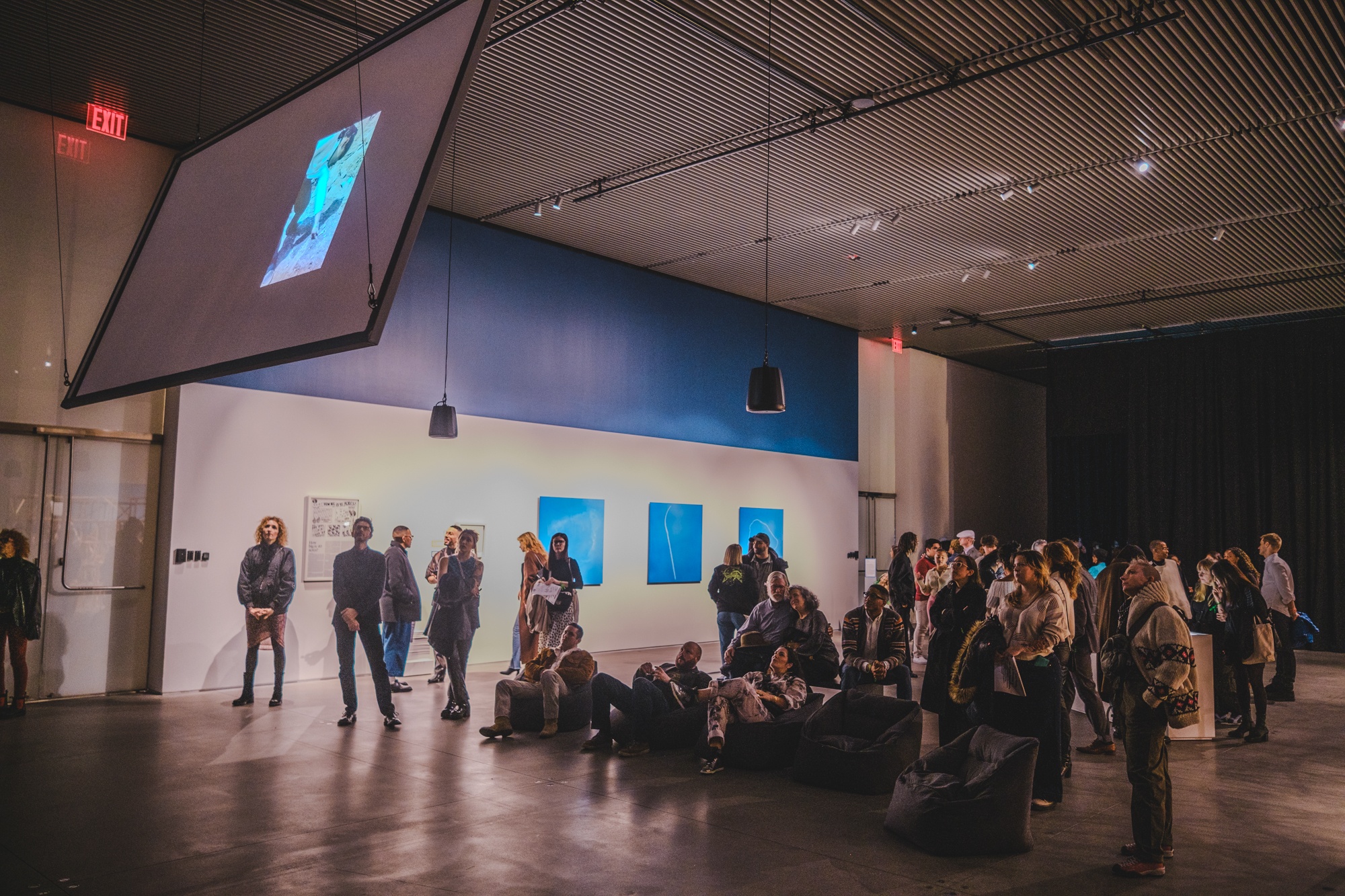 Shed staff participate in DEIA training led by artEquity, organized by the Core Team.
The Disability Arts Integration Council continues to meet.
In the fall, the Core Team's work culminates in a charter and budget for the Shed Equity Work Group, which will take over the guidance of DEIA initiatives at The Shed.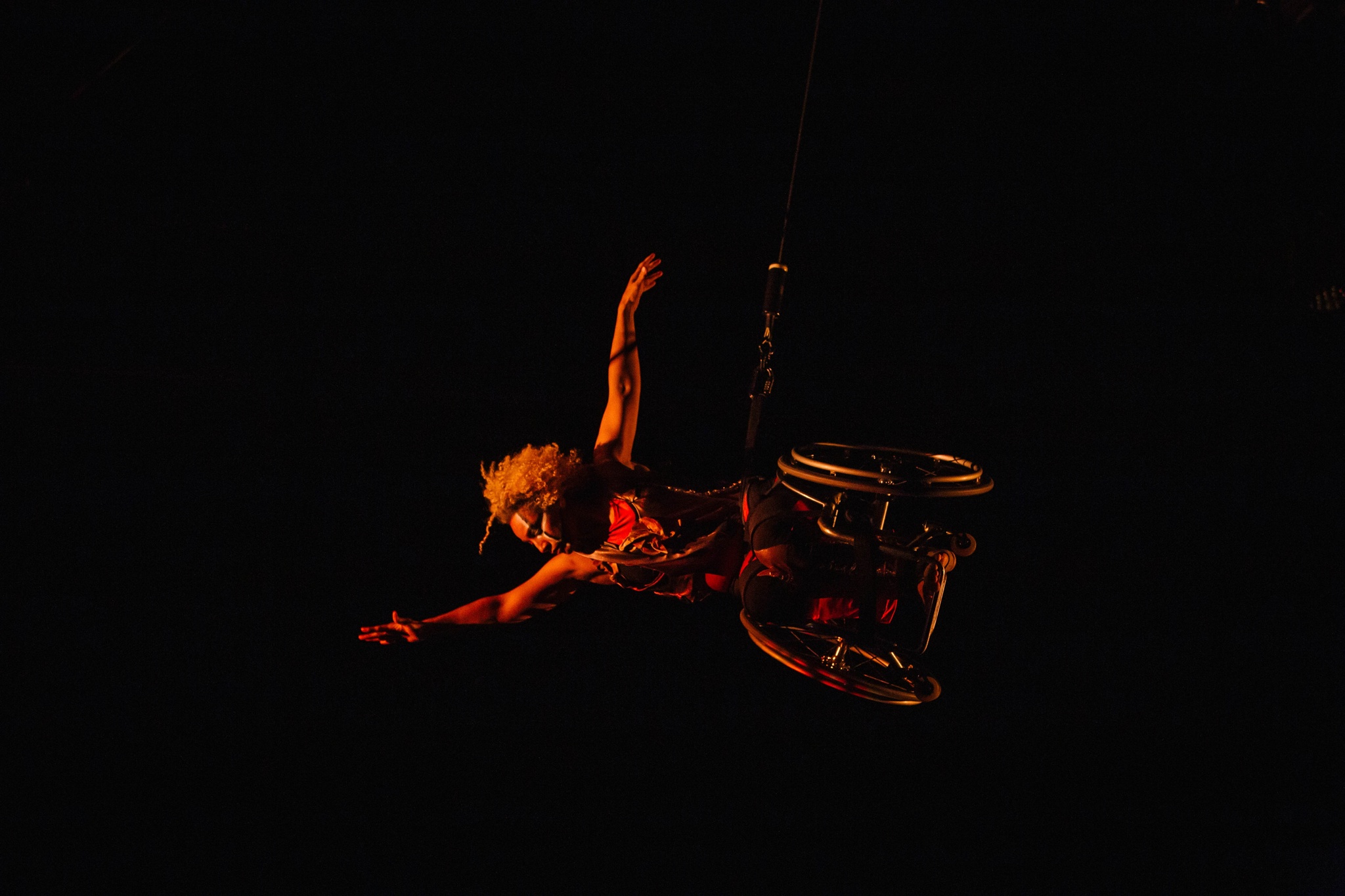 Following anti-Asian violence in Atlanta in March, The Shed issues this statement in support of the Asian, Asian American, and Pacific Islander communities:

The Shed condemns the horrific racist and xenophobic attacks against the Asian, Asian American, and Pacific Islander communities. We remember the victims of the recent violence in Acworth and Atlanta, Georgia:

Delaina Ashley Yaun, Paul Andre Michels, Xiaojie Tan, Daoyou Feng, Soon Chung Park, Hyun Jung Grant, Suncha Kim, and Yong Ae Yue. Anti-Asian racism and violence resulting from white supremacy have gone unchecked for generations and have accelerated over the last year. We condemn this behavior in the strongest possible way, and we suggest the following organizations for support or to offer donations.

Asian Mental Health Collective
NY Coalition for Asian American Mental Health
Thrive NYC: Mental Health Support for New Yorkers
Hamilton-Madison House
Asian American Suicide Prevention & Education
Henry Street Mental Health Services
Anti-Asian violence resources and organizations

Over the summer, an intersectional, interdepartmental group of staff from different levels of positional power form the Core Team, tasked with facilitating training and a DEIA plan for the organization in partnership with artEquity.
The Disability Arts Integration Council begins. The group brings together Shed staff and leading consultants in accessibility in the arts to begin to integrate access into all levels of the organization's work, from artistic programming and the creation of new artworks to marketing and daily operations. The Council focuses on accessibility for the second edition of Open Call, making access part of developing and marketing artworks, as well as welcoming audiences.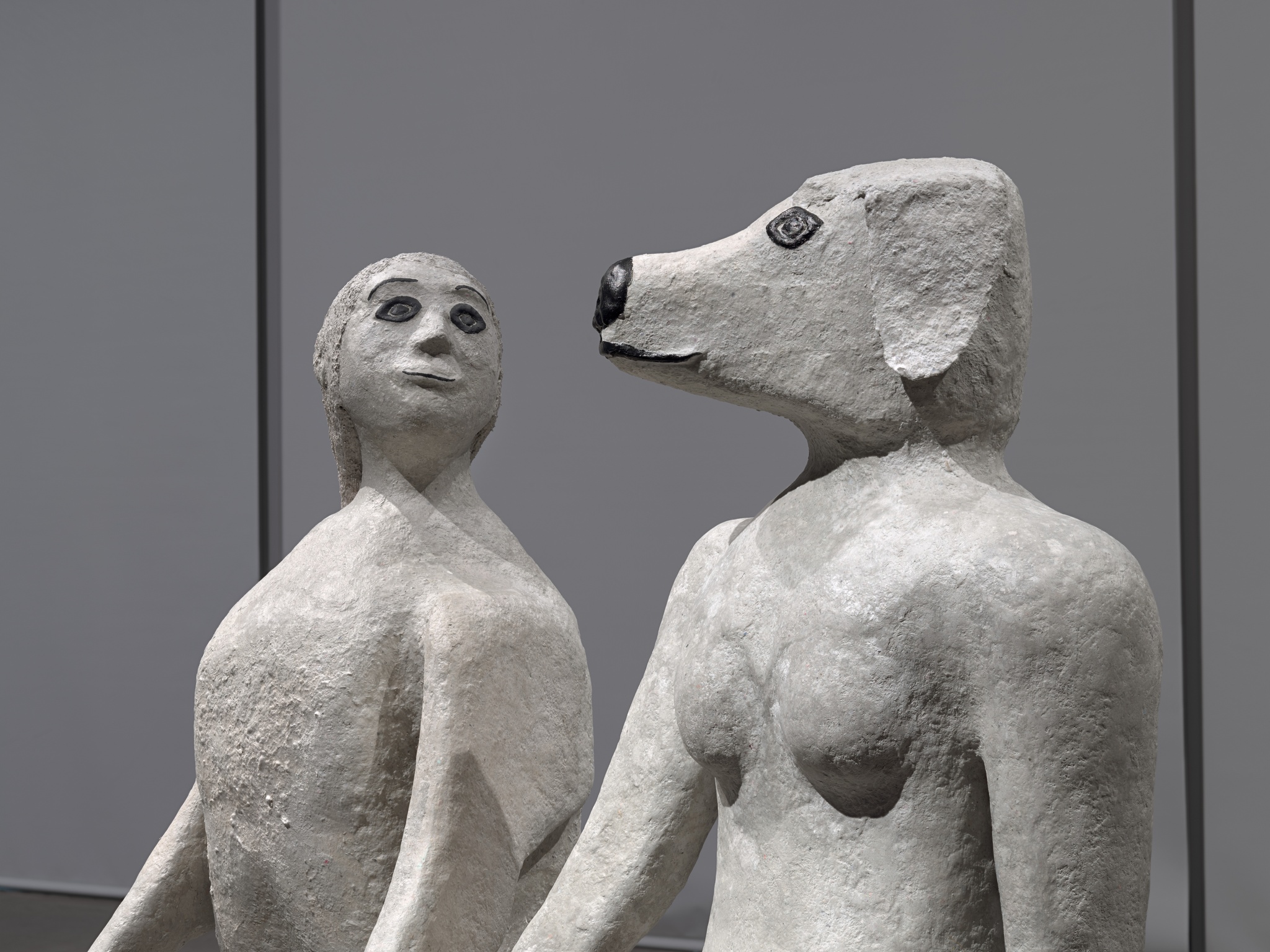 At the beginning of June, in response to the Black Lives Matter protests following the death of George Floyd, The Shed issues this statement of commitment to the work of racial justice:

The Shed stands in solidarity with the Black Lives Matter movement and against white supremacy. We stand in solidarity with those on our staff, artists we work with, and those in our audiences who risk their lives every day in a battle against racist acts of aggression, hate, and brutality. We support protesters on the front lines and behind the scenes fighting injustice, state-sponsored violence, and anti-Blackness. We lament the lives that have been taken needlessly—George Floyd, Breonna Taylor, Ahmaud Arbery, Tony McDade, and an unconscionable number of others—and we grieve for their families. Black Lives Matter. And we will fight, in words and actions, for a more just society.

The hard work of seeking racial equity and social justice cannot fall so heavily on the shoulders of our staff members and artists of color. The Shed's management, particularly those who are white, are committed to constantly battle against the tenets of systemic racism and to creating a truly equitable workplace. We will also share our digital platforms and physical resources to support organizations dedicated to social and racial justice.

At this moment of profound distress, we are joining many others in supporting the following initiatives and organizations:
Text DEMANDS to 55156 to sign Color of Change's petition demanding justice and systemic change.
Support Color of Change, Black Lives Matter, Equal Justice Initiative, the Bail Project, and the NAACP Legal Defense and Educational Fund

We know racism is present throughout our society, and we are committed to the sustained work it will take to achieve equity, empathy, and justice.
In June, The Shed conducts a DEIA survey of all staff, a step in institutionalizing DEIA efforts.
The Shed opens on April 5.

The Ticket Access Program (TAP) launches, providing free and deeply discounted tickets to Shed programs.
The Shed establishes a code of conduct for staff, artists, partners, and audiences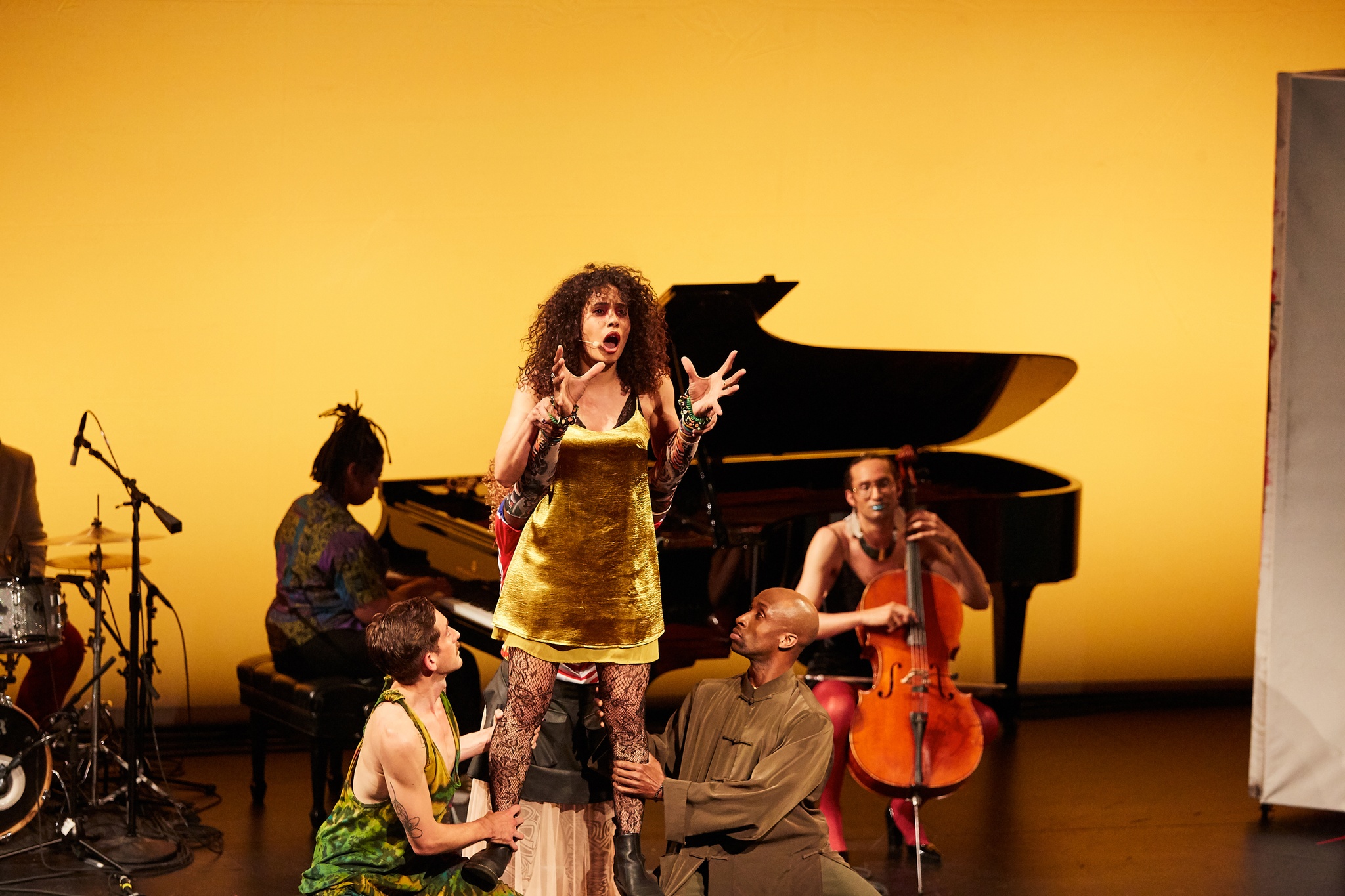 As The Shed grows, the organization convenes an all-staff workshop to define its institutional values. They are reflected in five key words: inventive, interdependent, just, generous, and trustworthy.
The inaugural call for proposals opens for The Shed's cornerstone program Open Call.
Two years before opening its building, The Shed begins to shape its artistic program, with a focus on the organization's ability to respond to the urgent issues of our times and its role as a community partner and center for civic engagement.