A collection of photographs presenting artwork used to heighten the immersive reality of simulation spaces such as television sets, training facilities, and historical reenactment sites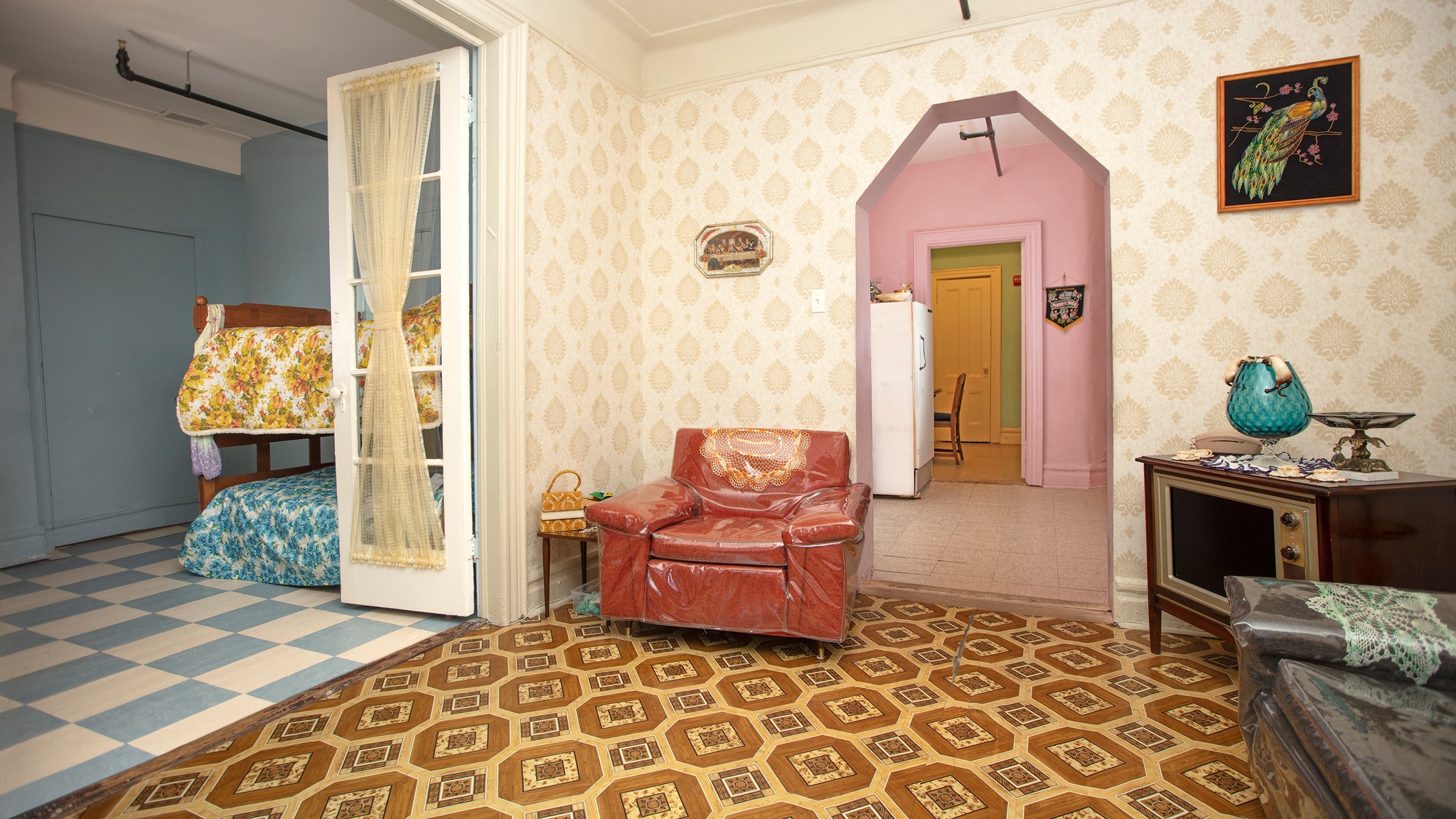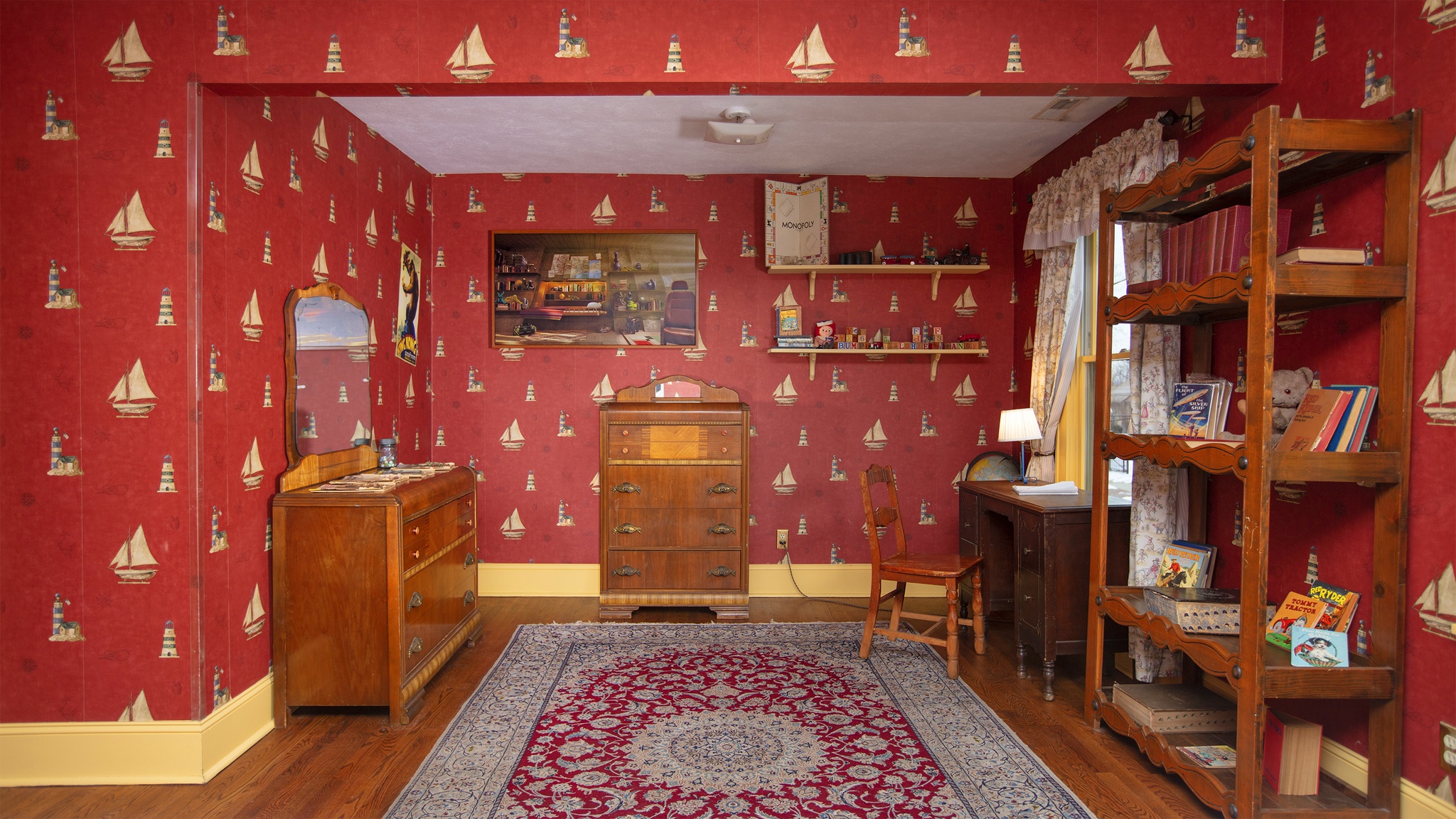 About this commission
Study for Fiction Plane is an image archive of artwork used in simulation spaces—facilities built as "sets" for immersive experiences. The collection documents paintings, photographs, drawings, tapestries and sculpture chosen to heighten the simulated reality of fabricated environments. Photographs were sourced from a variety of artists, in addition to Weist, such as Corinne Botz, Sarah Pickering and Larry Sultan among others. The collection includes fake hospital rooms populated with actors presenting symptoms to medical students, fabricated domestic spaces set aflame to create burn patterns for forensic trainees, imitation homes where new technologies are tested, a mock city built by the FBI, a Mars simulation and more. Using visual information from the archive, Weist teamed up with two Hollywood-based concept artists (who design environments for Sci-Fi and Fantasy film productions) to create a collaborative series of artworks, entitled "Fiction Plane," designed to be included within film and TV sets. The series itself shows a fictitious environment when the works are viewed together and in the correct arrangement. Fiction Plane will debut in the background of network television episodes in 2019. One work from the Fiction Plane series can be seen in the installation at The Shed in the photograph Christmas House (Cleveland, Ohio), 2019.
Julia Weist is an artist living in New York City who works with digital technologies and systems of circulation.
Location and dates
This event takes place in Level 2 Gallery.