Open Call: Christopher Udemezue
Mixed-media sculptural photographs delving into the search for "yard" (a Jamaican word for home)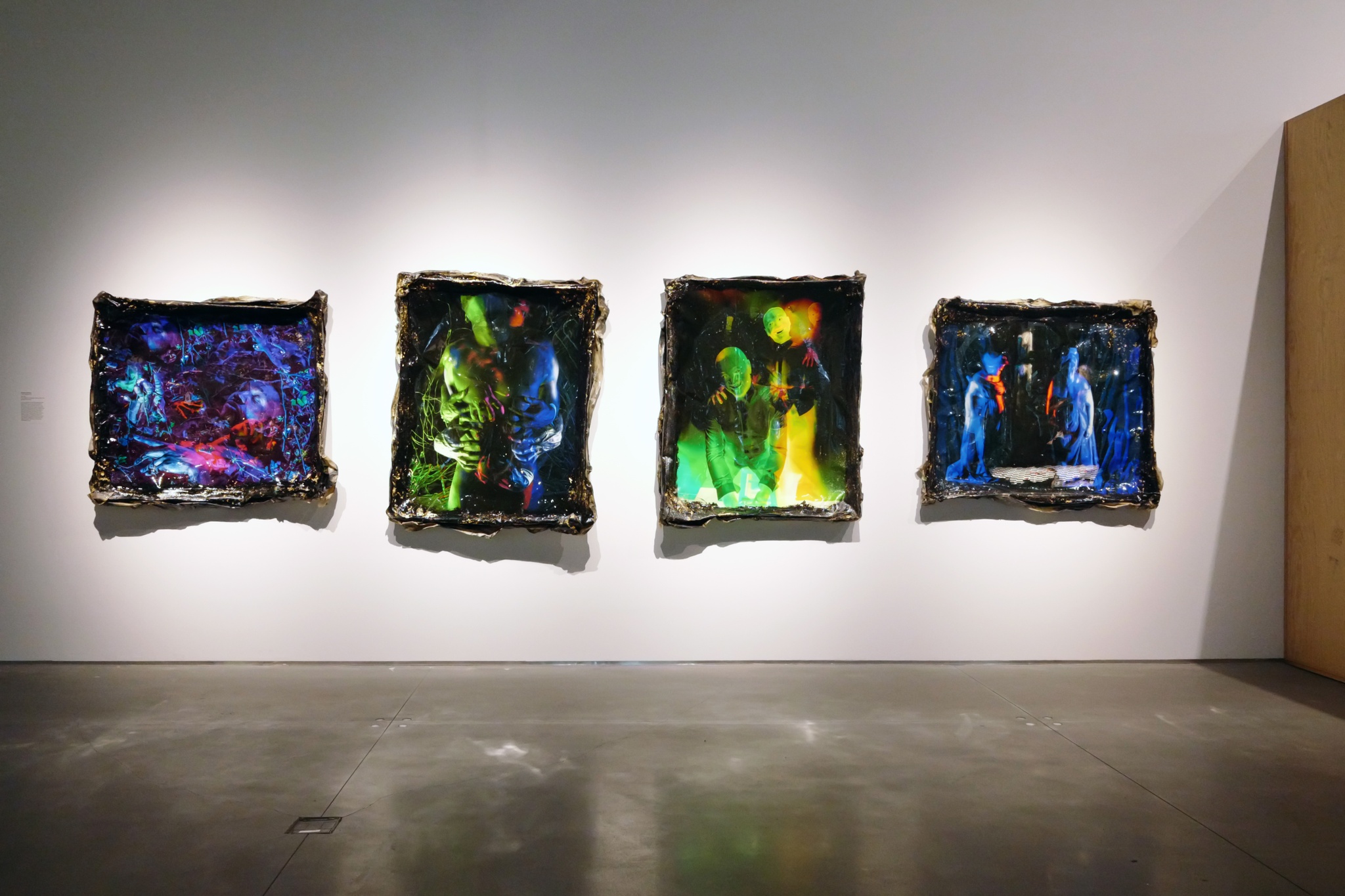 About this commission
Yard is a collection of sculptural photographs–composed of found materials from Jamaica, canvas, acrylic, resin, and other mixed media–that delve into the cross-generational aspiration to find home, or "yard," a Jamaican word for home. Udemezue's experiences in Jamaica contradicted his mother's personal memories of a neighborhood Peeping Tom and the fear-based stereotypes of Jamaica that circulate in the American media. Inspired by these negative, fear-based reactions, Udemezue began to research the Caribbean's economic oppression within the global economy. Yard unites the geopolitical and socio-economic status of Jamaica, family ties, and the artist's relationship to home.
Christopher Udemezue (Neon Christina) is an artist living and working in Bushwick, Brooklyn. He works in photography, performance, video, and painting.
Location and dates
This event takes place in Level 2 Gallery.
Acknowledgments
Special thanks to Juliana Huxtable, Riley Hooker, Kenny Udemezue, Joselo Girona , Pamela Koch, my RAGGA NYC and CONNEK families, Laila Pedro, Leilah Weinraub, Lauren Boyle, Sable Elyse Smith, and forever and always my mother, Angie, the strongest woman I've ever known.