Open Call: Gabriela Corretjer-Contreras
An installation of wearable clothing set in the home of Nena, the artist's alter ego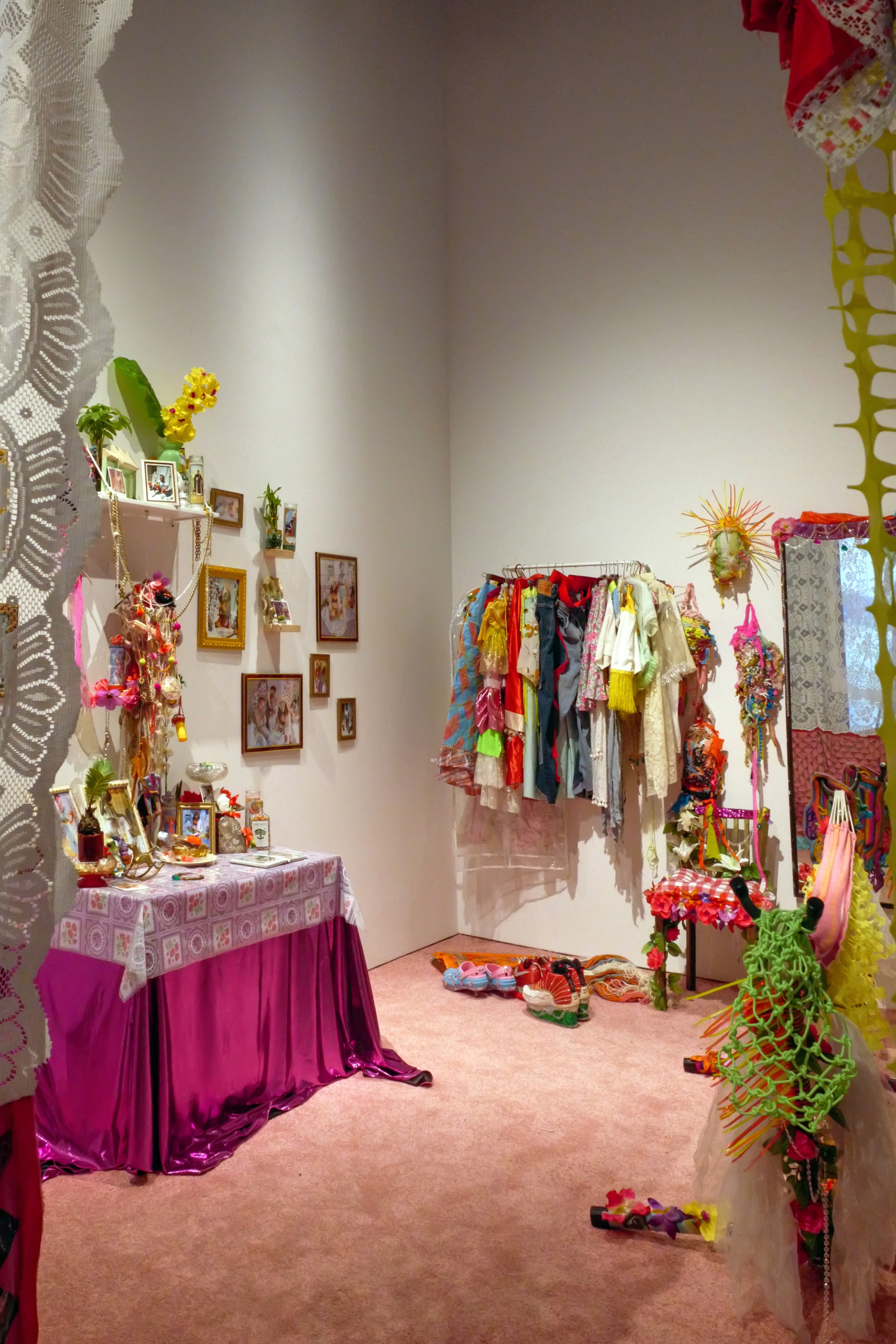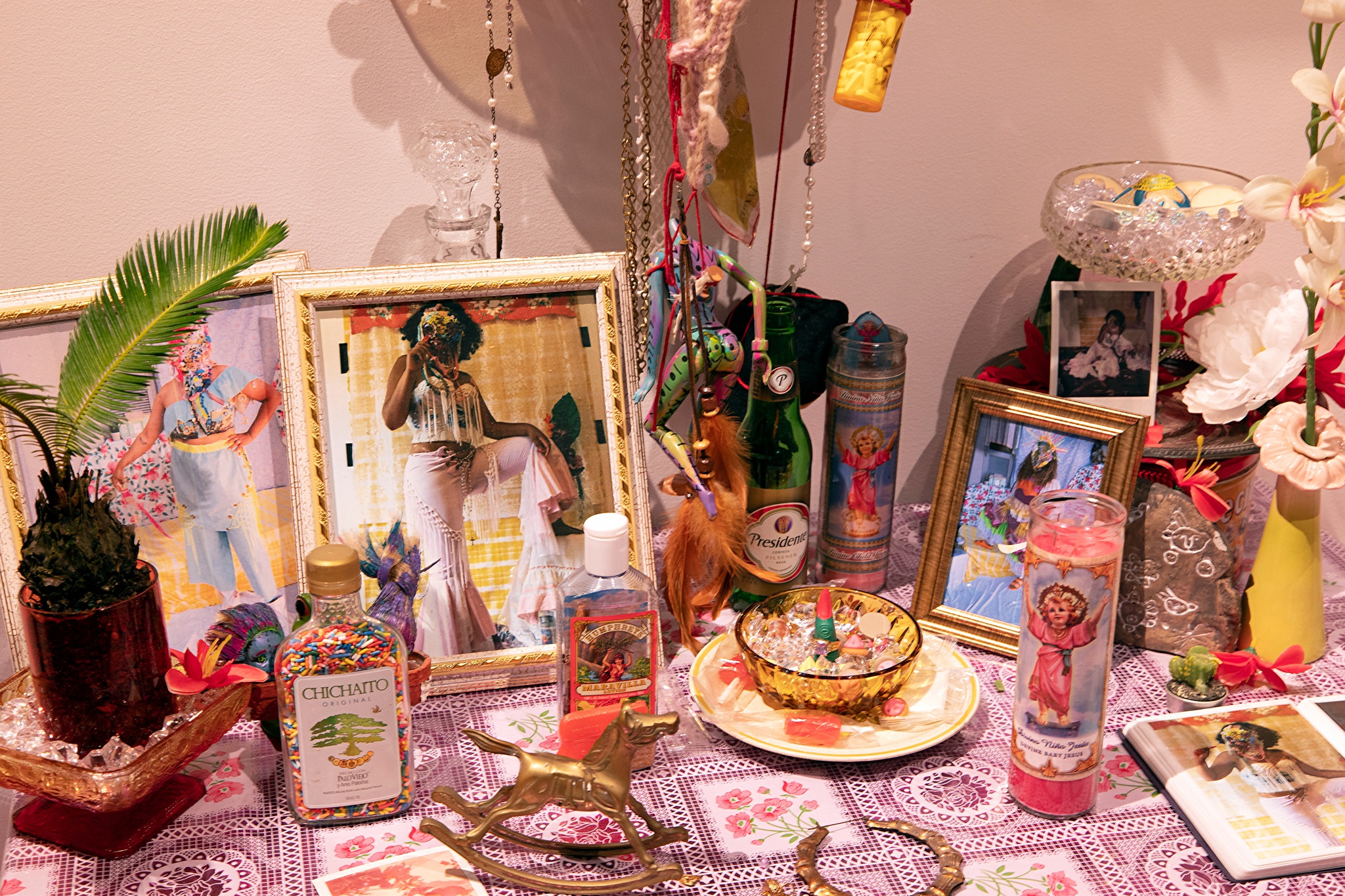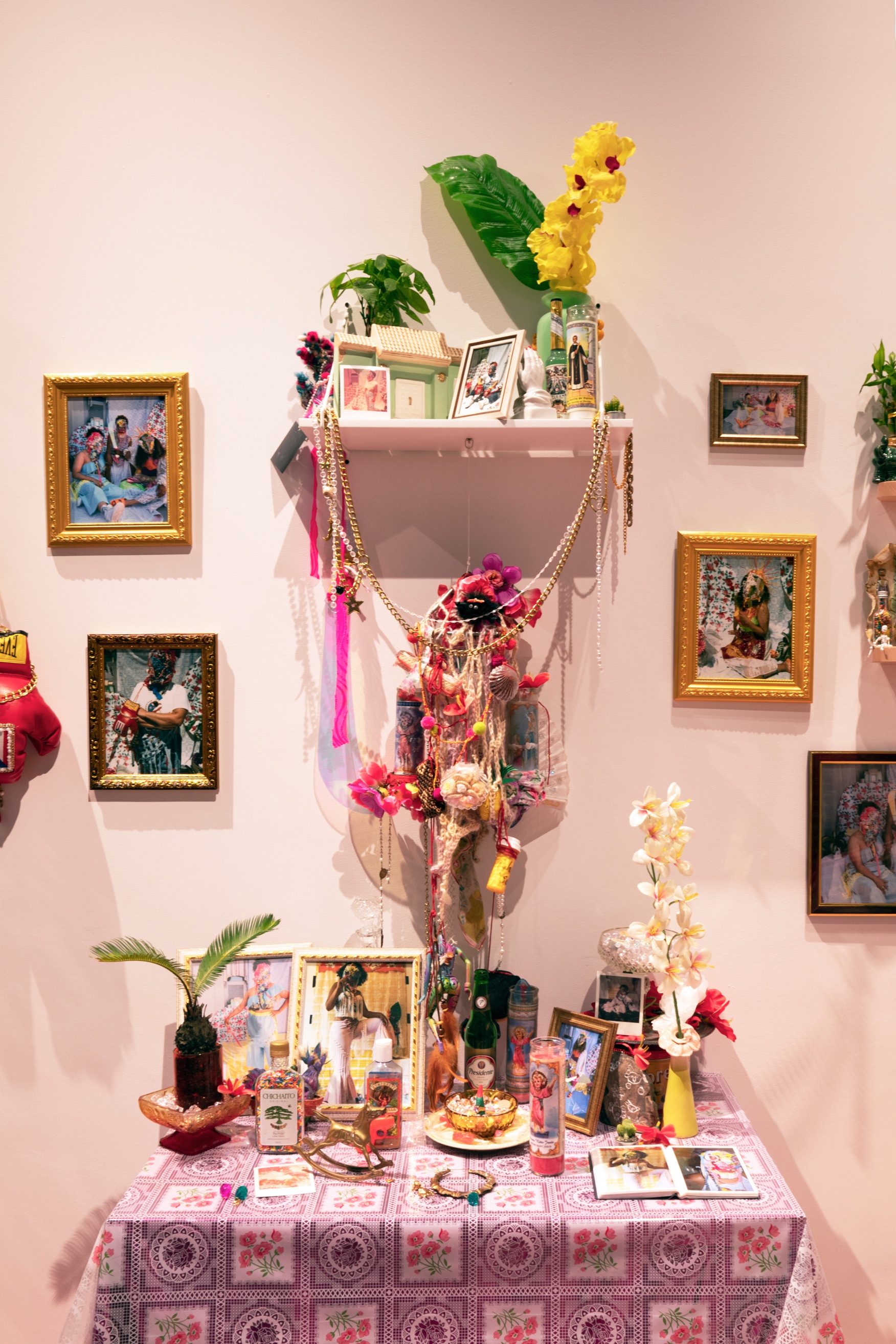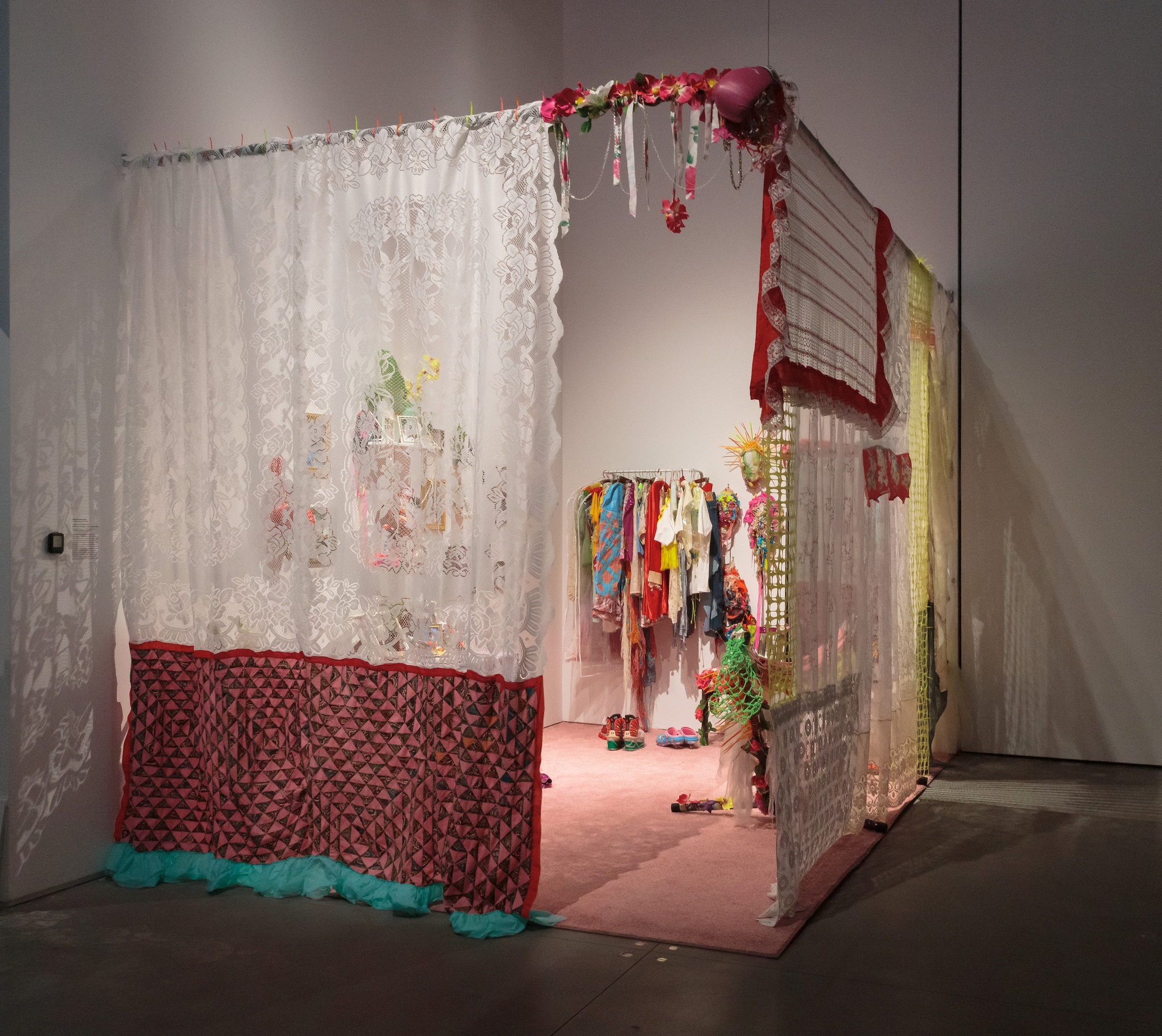 About this commission
Llevatelo To' No Me Deje Na is an interactive installation set in the bedroom of Nena, Corretjer-Contreras's alter ego. Juxtaposing the artist's various personal experiences of performing to colonial expectations of Puerto Rican identity while living in the diaspora, the installation explores the history of invasion and exploitation of Puerto Rico. Participants can perform the role of both colonized and colonizer by trying on clothes and masks. In wearing Nena's clothes and occupying Nena's space, participants invade both Nena's bedroom and identity. Through the use of clothing in the installation, memories are used to reconstruct an absent history and identity.
Gabriela María Corretjer-Contreras is an artist living in Washington Heights, Manhattan, who works in clothing, textiles, installation, and performance.
Location and dates
This event takes place in Level 2 Gallery.
Acknowledgments
Special thanks to Lachaun Moore, Paola Segura, Amaya Segura, Arianna Cuesta, and my family.