A mixed-media installation simulating the surveillance of a closed sportswear store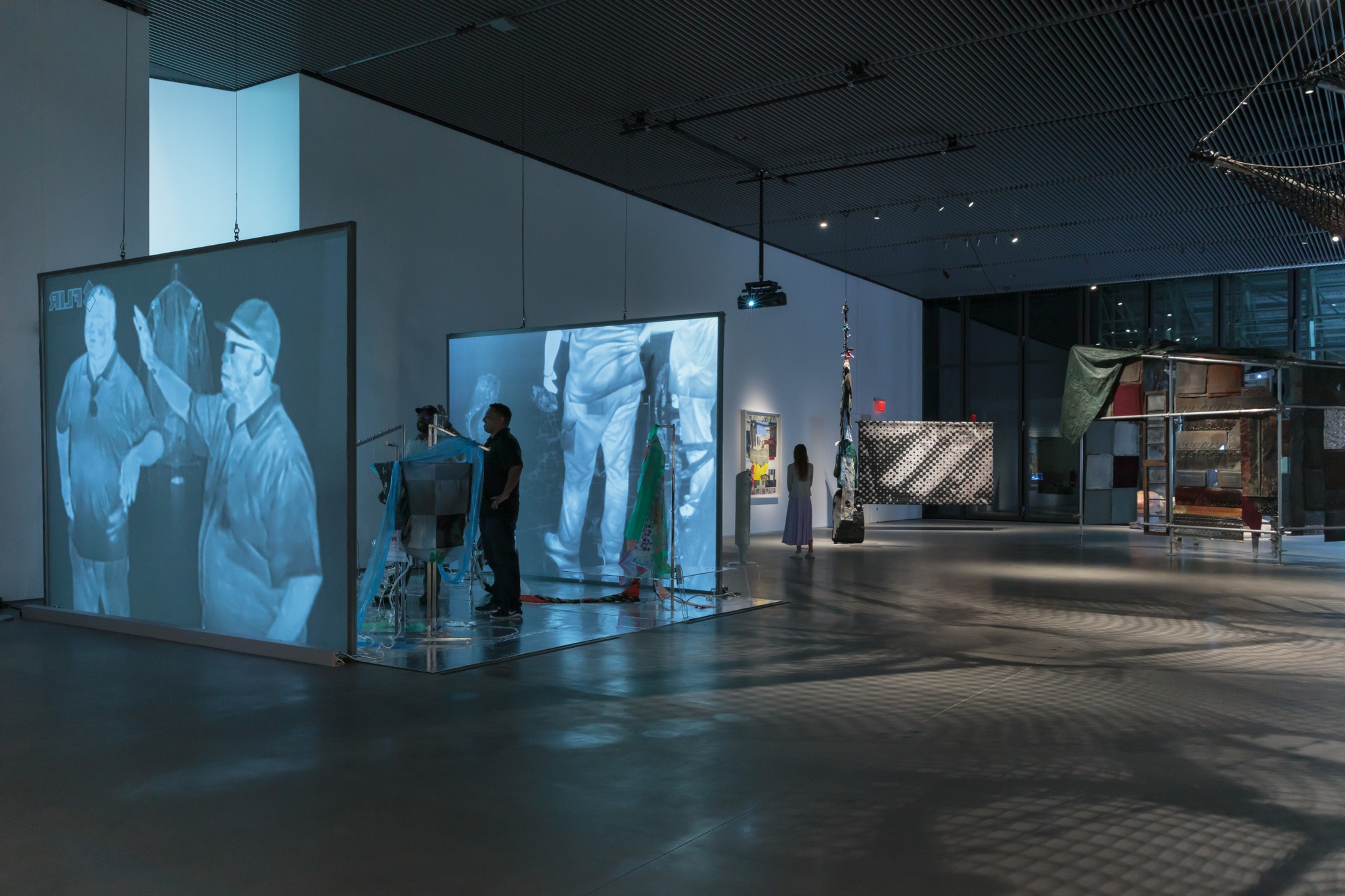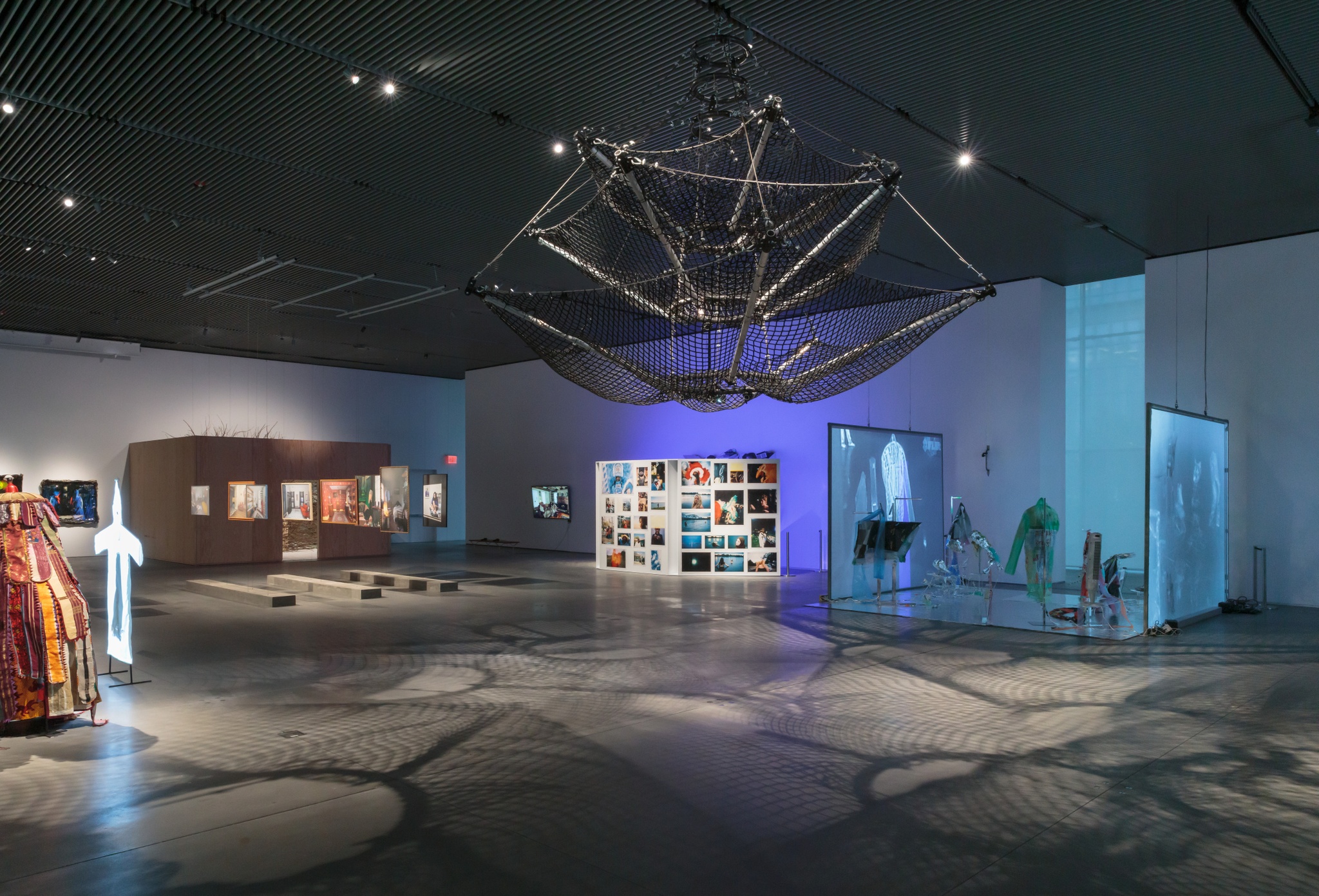 About this commission
The mixed-media installation, Decoys in Varying Shades of Nothingness and Specter simulates the surveillance infrastructure in a sportswear store after hours. Two infrared thermal cameras project temperature variances of bodies and objects within the installation. Display racks hold plastic clothing and aluminum footwear, materially altered to convey the shifting perspective between reality and virtuality. The haunting installation explores the duality of seen versus unseen; real versus virtual; and threat versus decoy.
Asif Mian is a visual artist who lives in Brooklyn and works at the intersection of sculpture, video, and performance.
Location and dates
This event takes place in Level 2 Gallery.
Acknowledgments
Special thanks to Hprizm, Francis Pace-Nunez, Rirkrit Tiravanija, Shahnaz Mian, Rachel LaBine, and Peter Perry.