A sculptural installation and personal meditation on home ownership as a rite of passage within the American Dream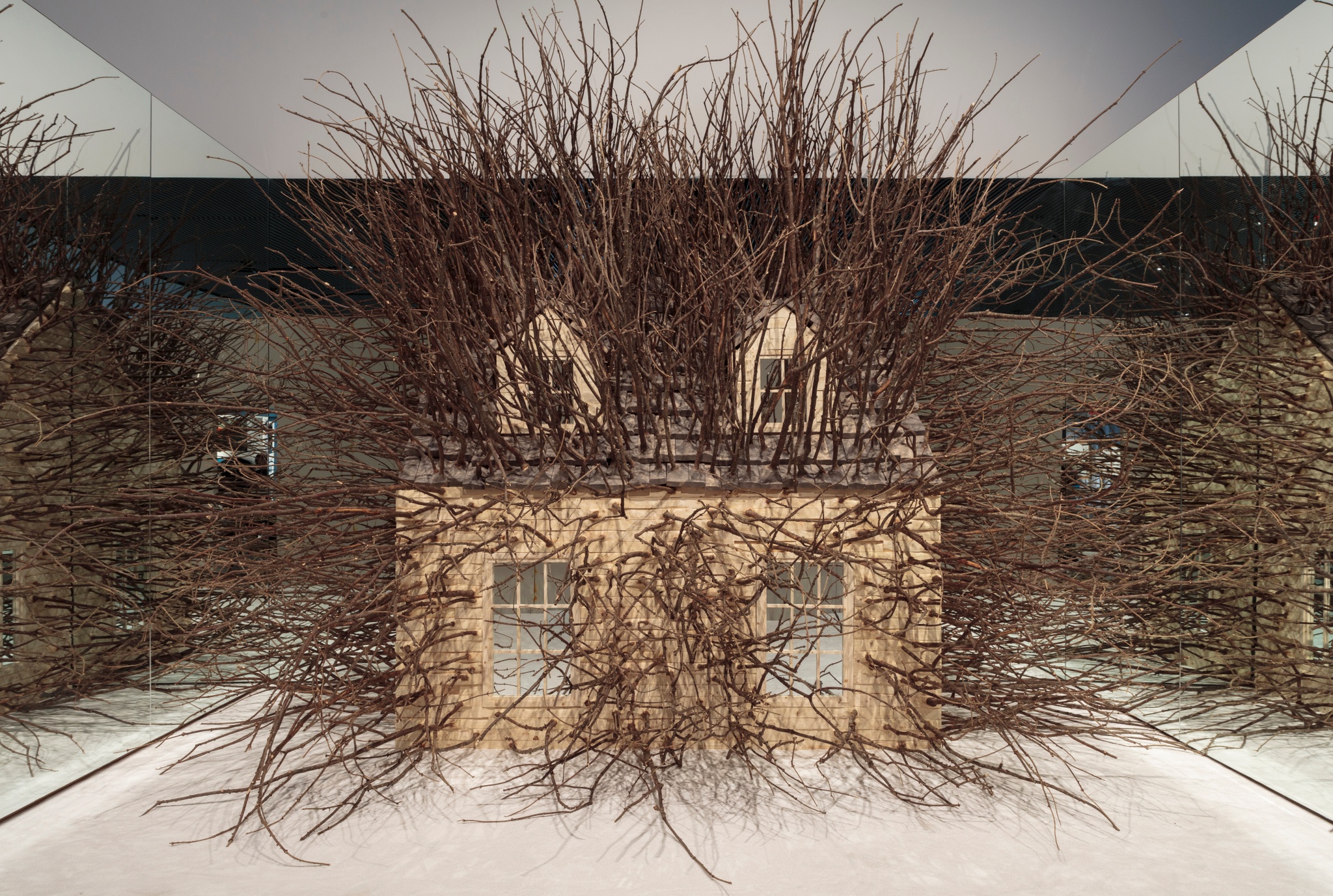 About this commission
Hayden's sculptural installation Hedges is situated inside three mirrored walls to create the illusion of an infinite row of houses, or endless hedge. Hayden conflates an idyllic suburban house with a bird's nest and challenges the illusion of social and economic inclusivity in the context of the American Dream.
Hugh Hayden lives in Harlem and works in the Bronx. He creates sculptures primarily in wood in addition to hosting culinary installations. His work explores ideas of belonging to a social landscape through a lens of camouflage and natural materials.
Location and dates
This event takes place in Level 2 Gallery.
Acknowledgments
Special thanks to C L E A R I N G, Lisson Gallery, and the Fund for Park Avenue.