A mixed-media textile installation juxtaposing West African masquerade traditions and the origins of the Ku Klux Klan's regalia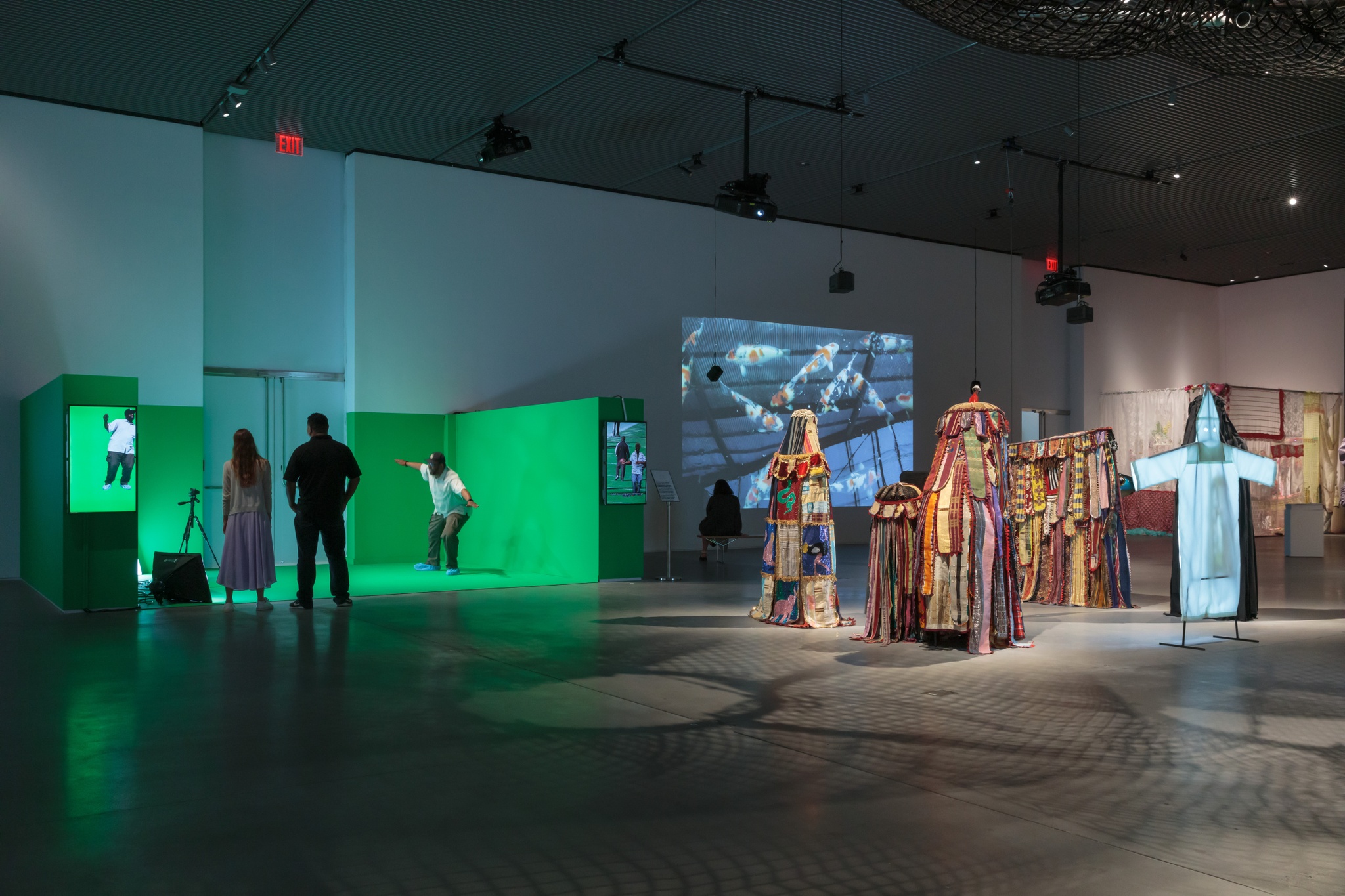 About this commission
KUYE'N KEGBE KEGBE, POSSESSION OF STOLEN GODS is a mixed-media textile installation that juxtaposes the masquerade traditions of secret societies in West Africa brought to the New World by enslaved Africans and the origins of the Ku Klux Klan's regalia and folklore. The title of the piece, which three first letters spell the acronym KKK, can be loosely translated from Yorùbá as "death keeps itself alive/death was averted" (kúyẹ̀) and alternately "he revels in bad company" (kegbe-kegbe). The installation consists of four reproductions of Yorùbá (Nigeria, Benin) Egúngún masquerade dance costumes, presented next to a reproduction of a Ku Klux Klan two-piece ensemble, with a short video of Egúngún masked figures performing a spiritual dance. The colorful moving images of this dance are superimposed on the solid-white fabric of the Ku Klux Klan ensemble as on a screen or canvas.
daaPo reo is an artist living in Bushwick, Brooklyn. He works in mixed-media textiles.
Location and dates
This event takes place in Level 2 Gallery.