Open Call: Avram Finkelstein
A jacquard woven tapestry that enlarges a section of an iPhone photo of a 1971 portrait of a close, gender nonconforming friend of the artist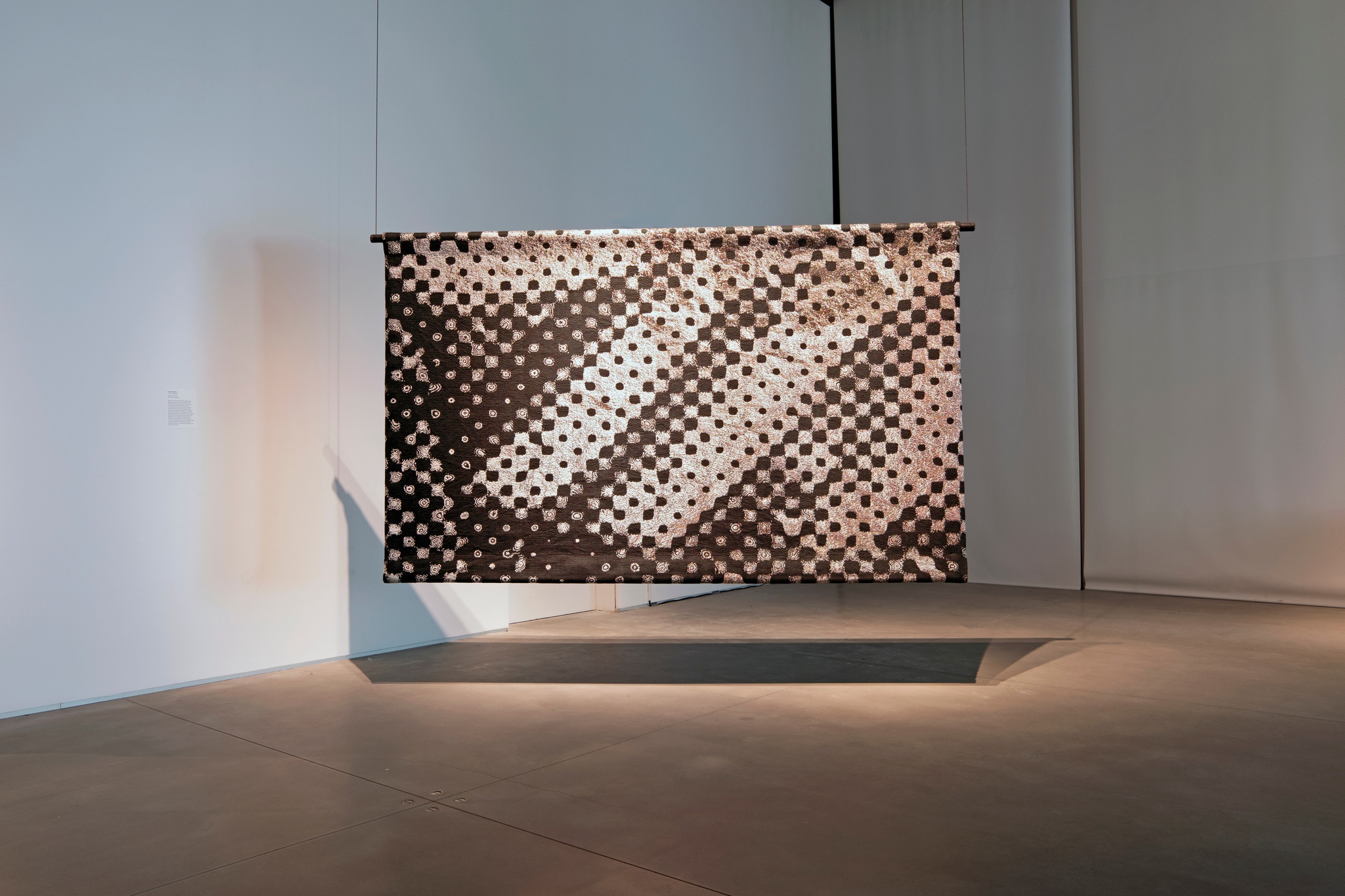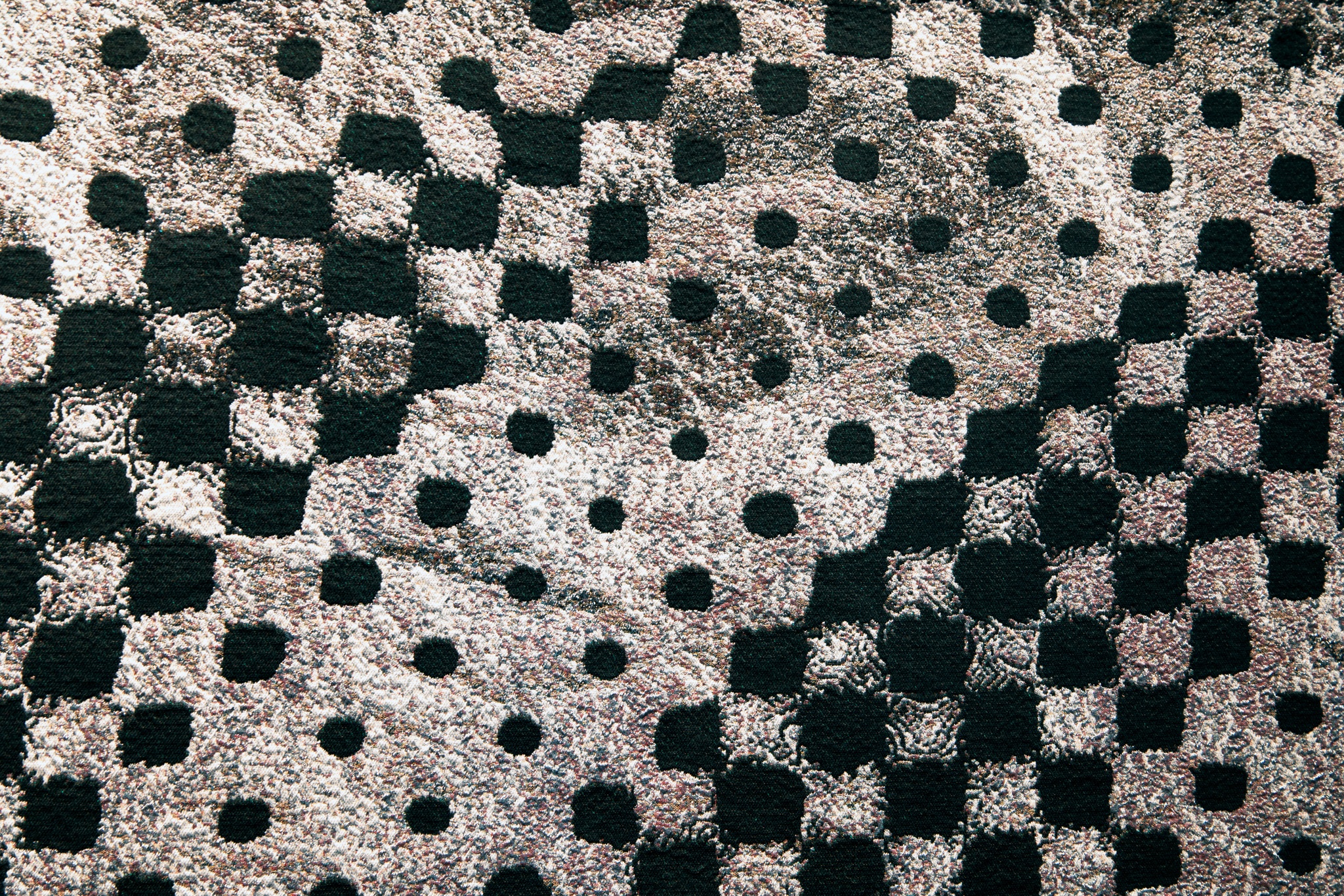 About this commission
Untitled, 1971 is a jacquard woven tapestry that enlarges a section of an iPhone photo of a 1971 portrait of a close, gender nonconforming friend of Finkelstein. Jacquard weaving is a textile technique that was common to the 19th century and that uses a punch card system related to early computer technologies. Untitled, 1971 transposes the computer image of the iPhone photo into this weaving technique to evoke the Ben-Day dot pattern, a 19th-century technique for photo reproduction. Finkelstein's woven tapestry questions social visibility in its presentation of a small detail on a monumental scale and explores the conflict between public and private life in the tsunami of digital images that attest to our gendered identities in the contemporary world.
Avram Finkelstein is an artist living and working in Brooklyn who works in mixed media.
Location and dates
This event takes place in Level 2 Gallery.