Open Call: Analisa Teachworth
A multimedia installation referencing adaptive forms of architecture and lamenting the inevitable collapse of global markets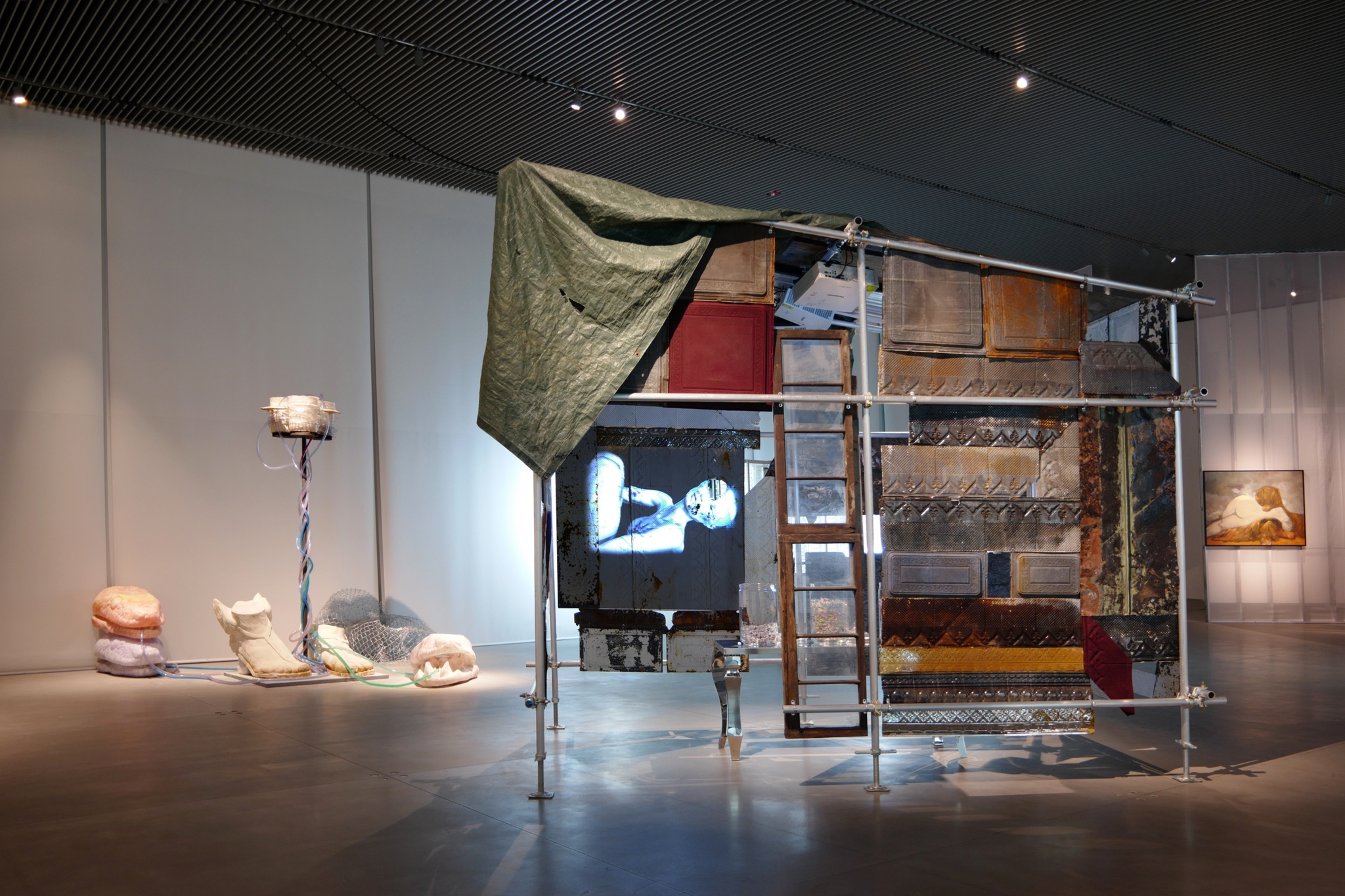 About this commission
The Tribute Pallet is a multimedia installation that invites the audience into a shack-like scaffolding construction made of metal, wood, plastic, and glass. At the center of the space on a table, glass jars hold candy for the audience's consumption. This free offering of candy evokes sugar's history as one of the most valuable commodities over past centuries, as well as its connections to the Transatlantic slave trade which supported its cultivation. Three animated figures representing the ancestors are projected in the space and recite a hymn over a musical score. The multisensory installation explores histories and possible futures of work and labor.
Analisa Teachworth is a digital media and installation artist living and working in New York City whose practice encompasses a wide range of digital and physical mediums.
Location and dates
This event takes place in Level 2 Gallery.