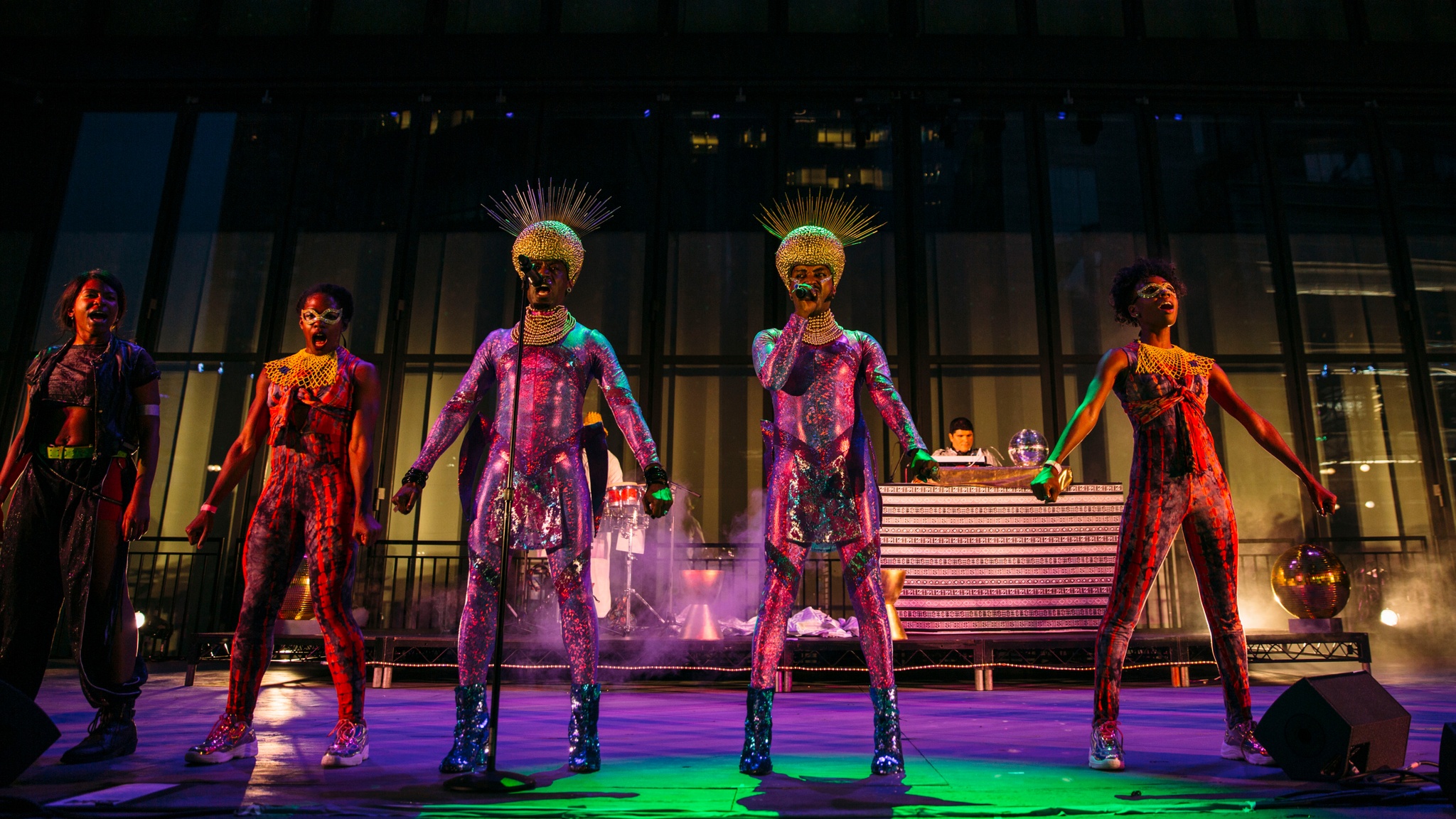 About This Commission
The 14 artists and collectives in Group 3 present new works of music, dance, and more on The Shed's open-air Plaza.
Claudia Norman, Associate Producer
Sarah Pier, Production Coordinator
Nathan Claus, Stage Manager
Stefan Carrillo, Head Carpenter
Gustavo Valdes, Head Electrician
Jim Van Bergen, Head Audio
Colin Roche, Head Rigger
Itohan Edoloyi, Lighting Design Coordinator
Jake Maize, Associate Lighting Design Coordinator
Patrick Lachance, Sound Design Coordinator
Fumika Tanaka, Production Assistant
Thank you to our partners

The Lead Sponsor of Open Call is

Support for Open Call is generously provided by


The creation of new work at The Shed is generously supported by the Lizzie and Jonathan Tisch Commissioning Fund and the Shed Commissioners. Major support for live productions at The Shed is provided by the Charina Endowment Fund. Support for exhibitions is provided by the Robert Lehman Foundation.