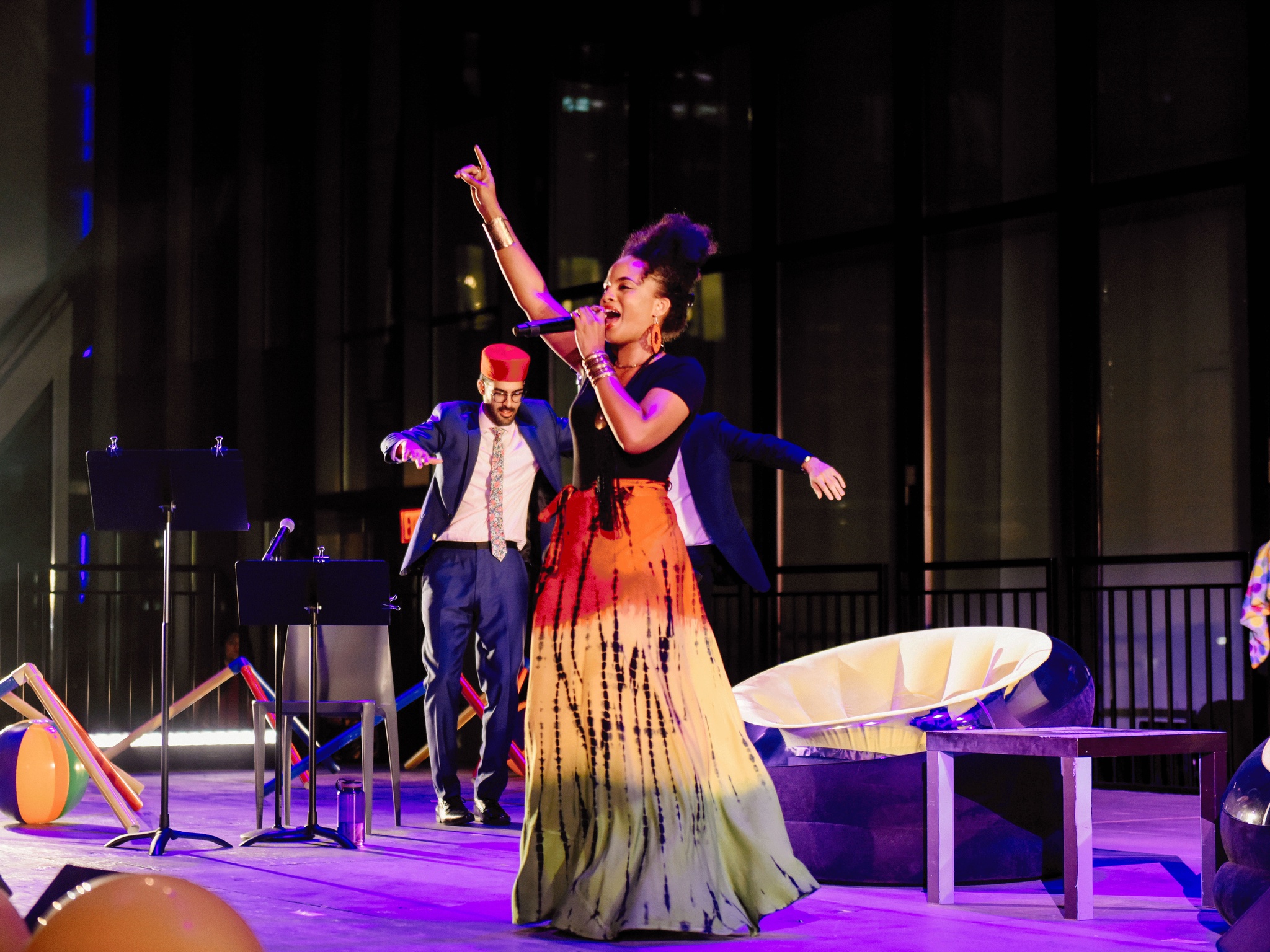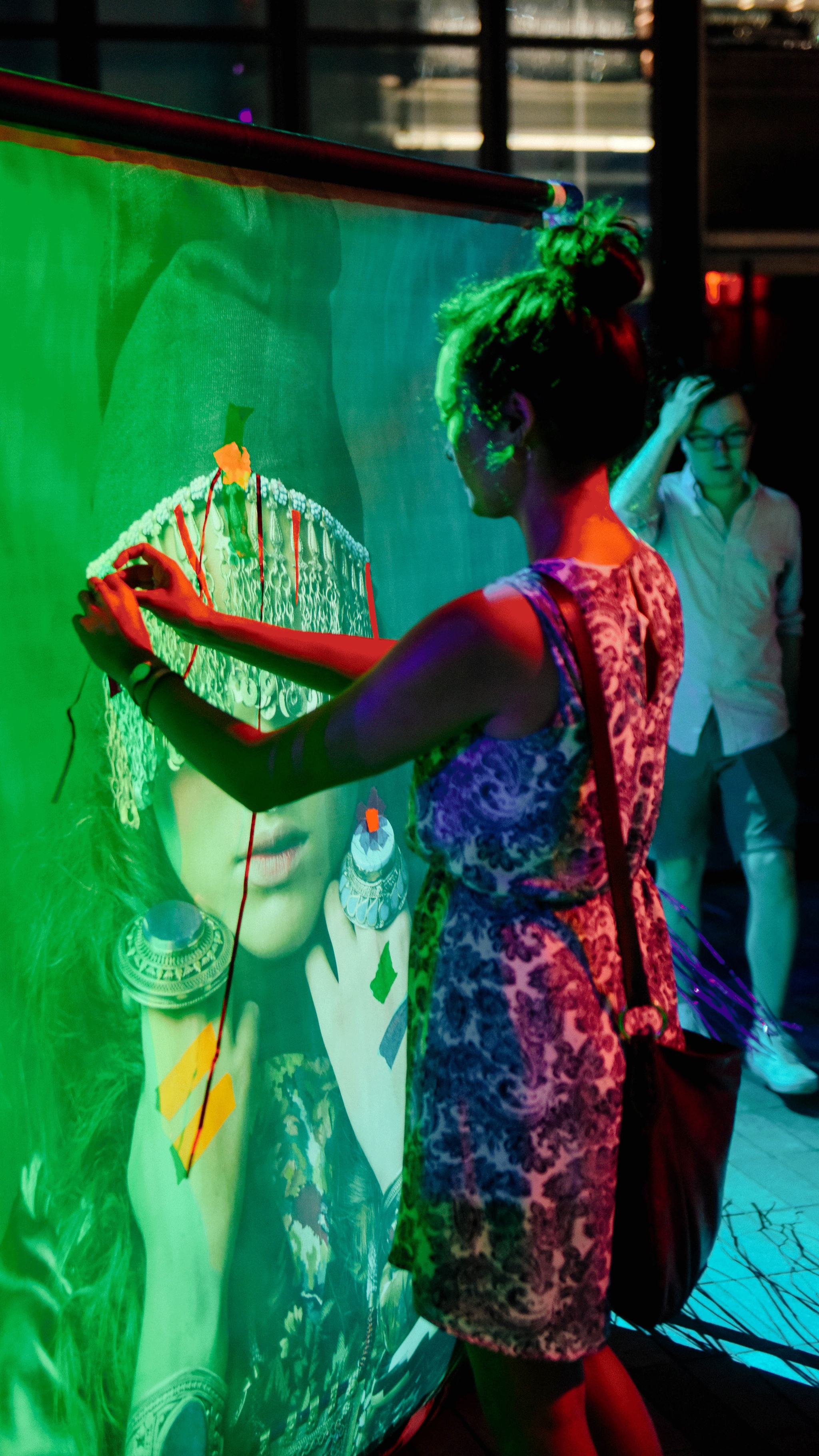 A multidisciplinary event reimagining Muslim narratives
Tickets
FREE
Tickets to Open Call are free. Reservations are encouraged, but not required.
In the event of inclement weather, check our social media channels @theshedny for updates about individual performances.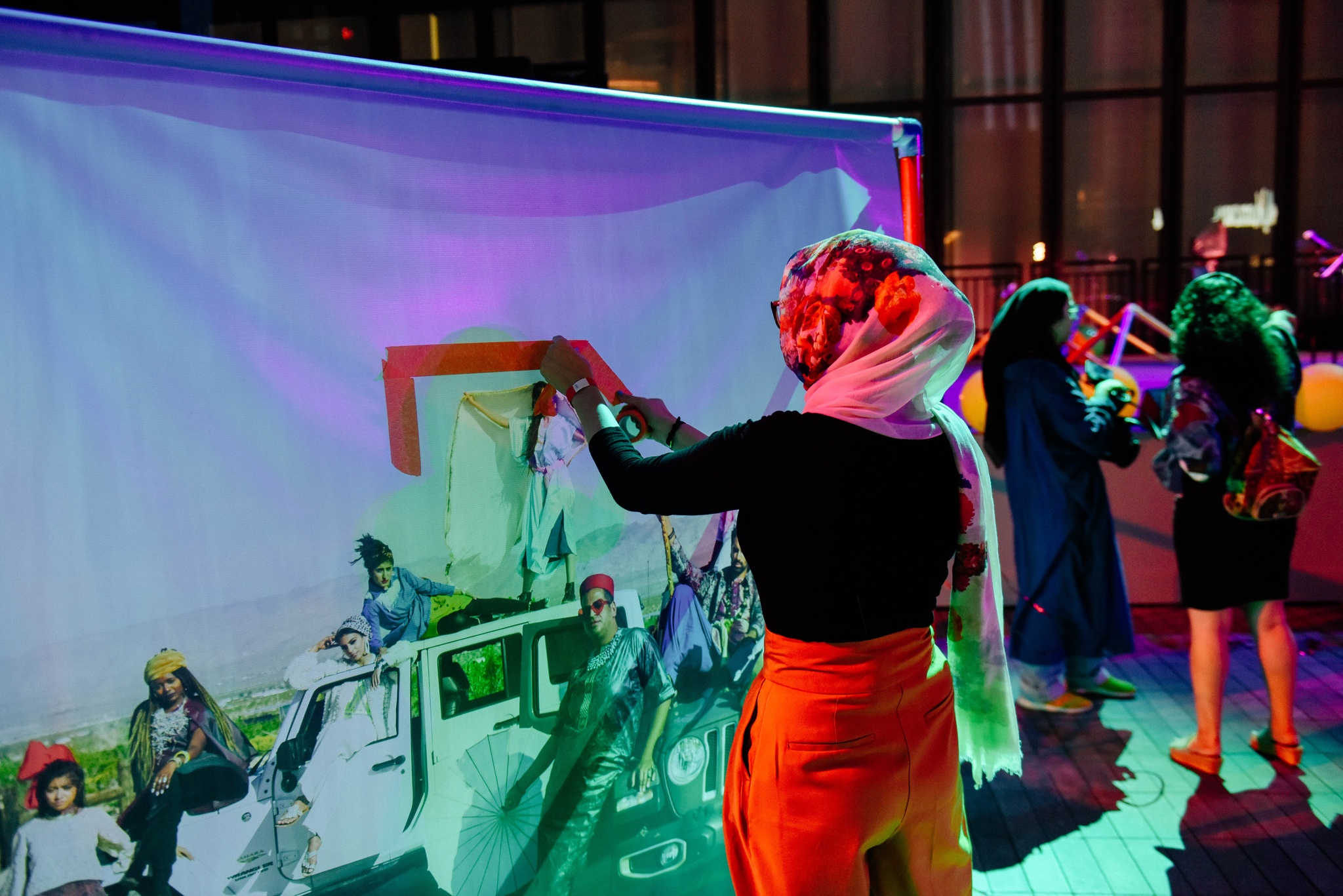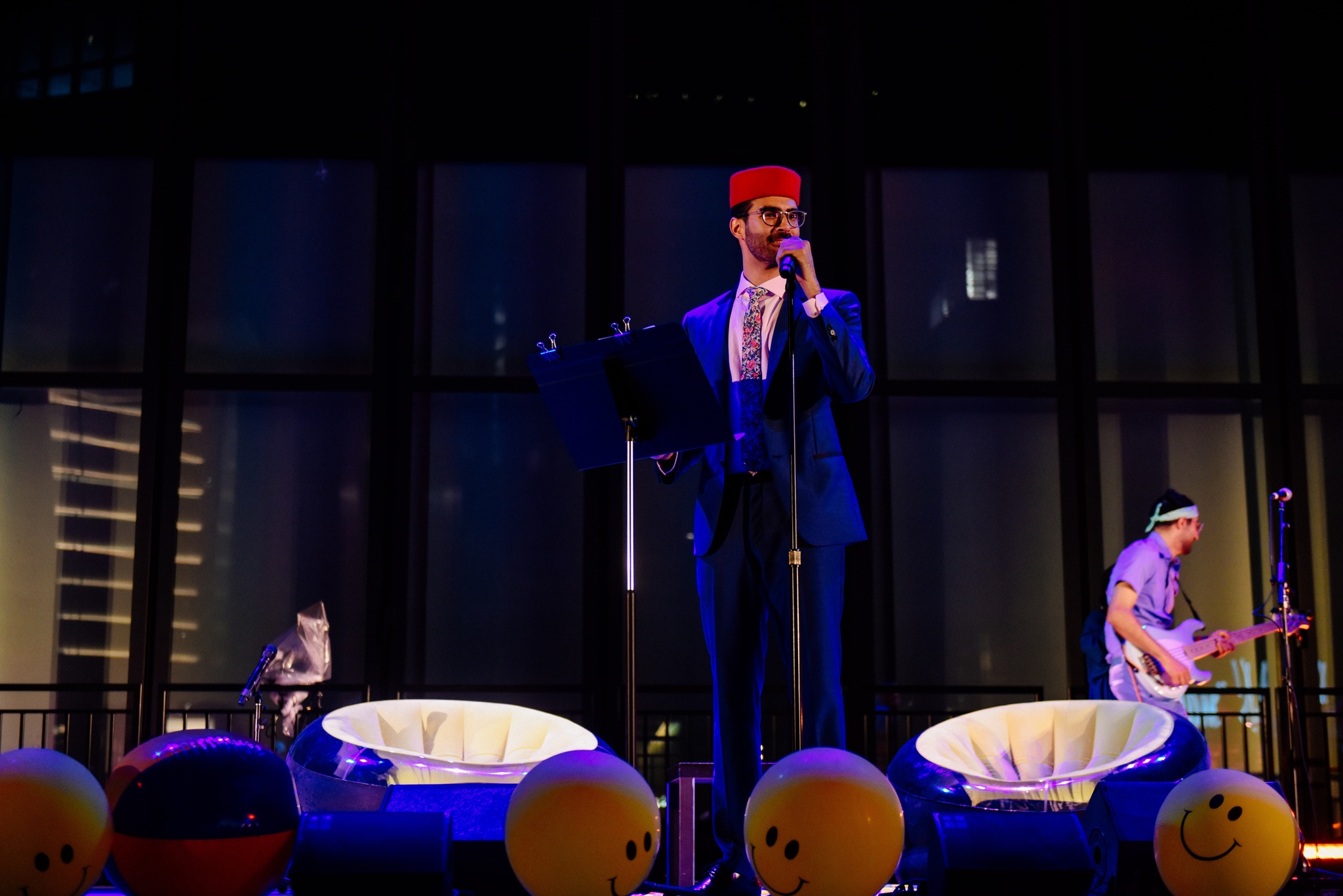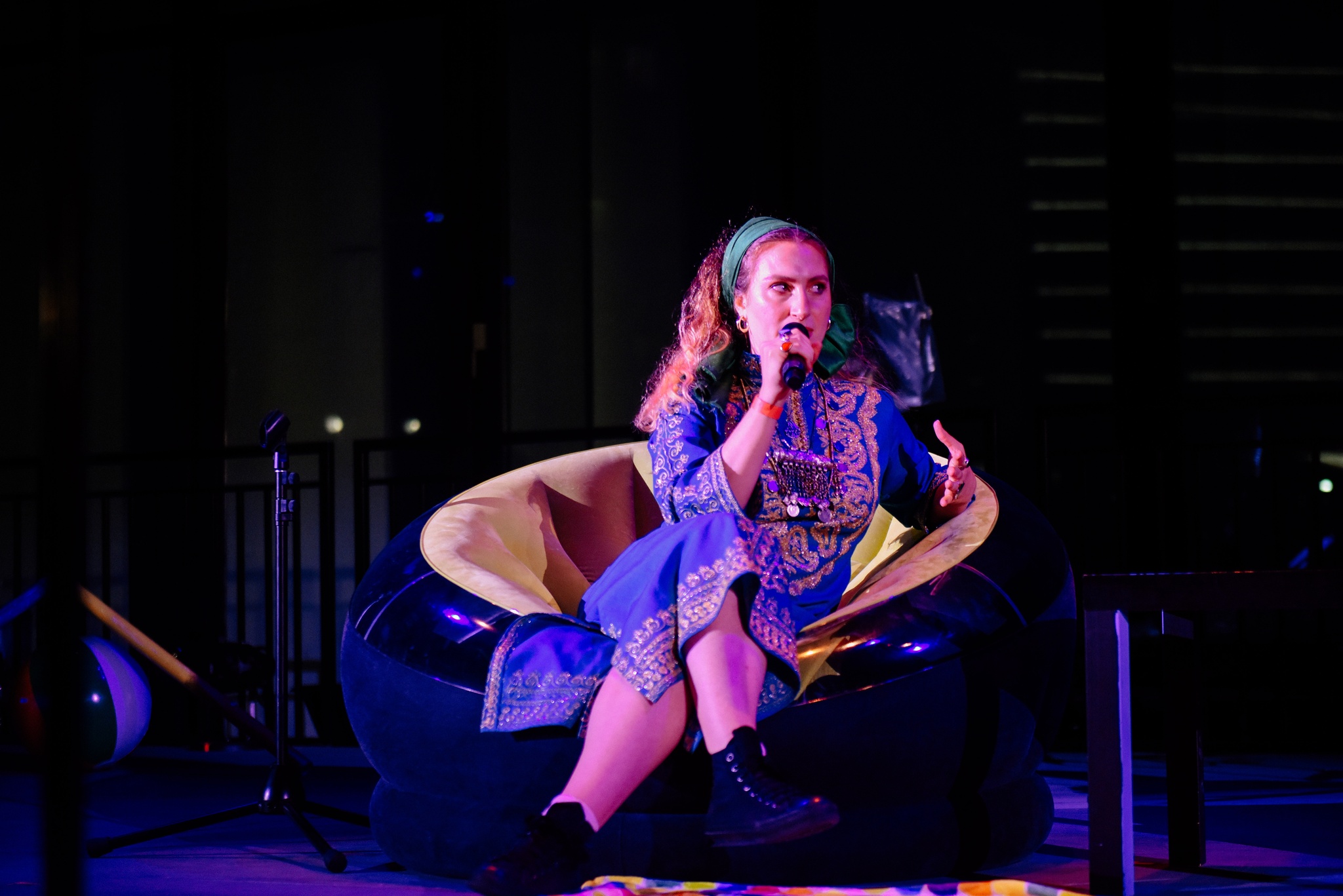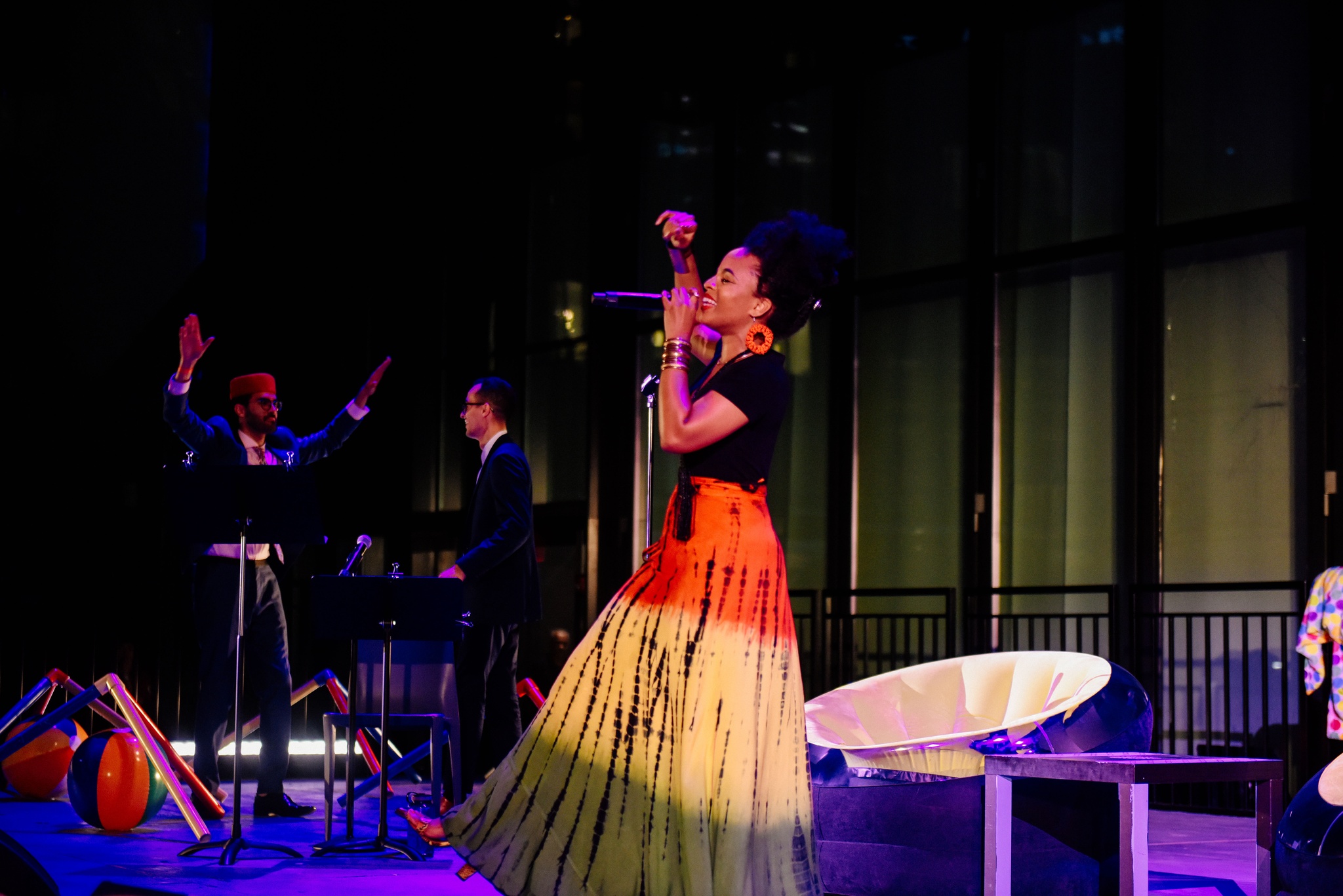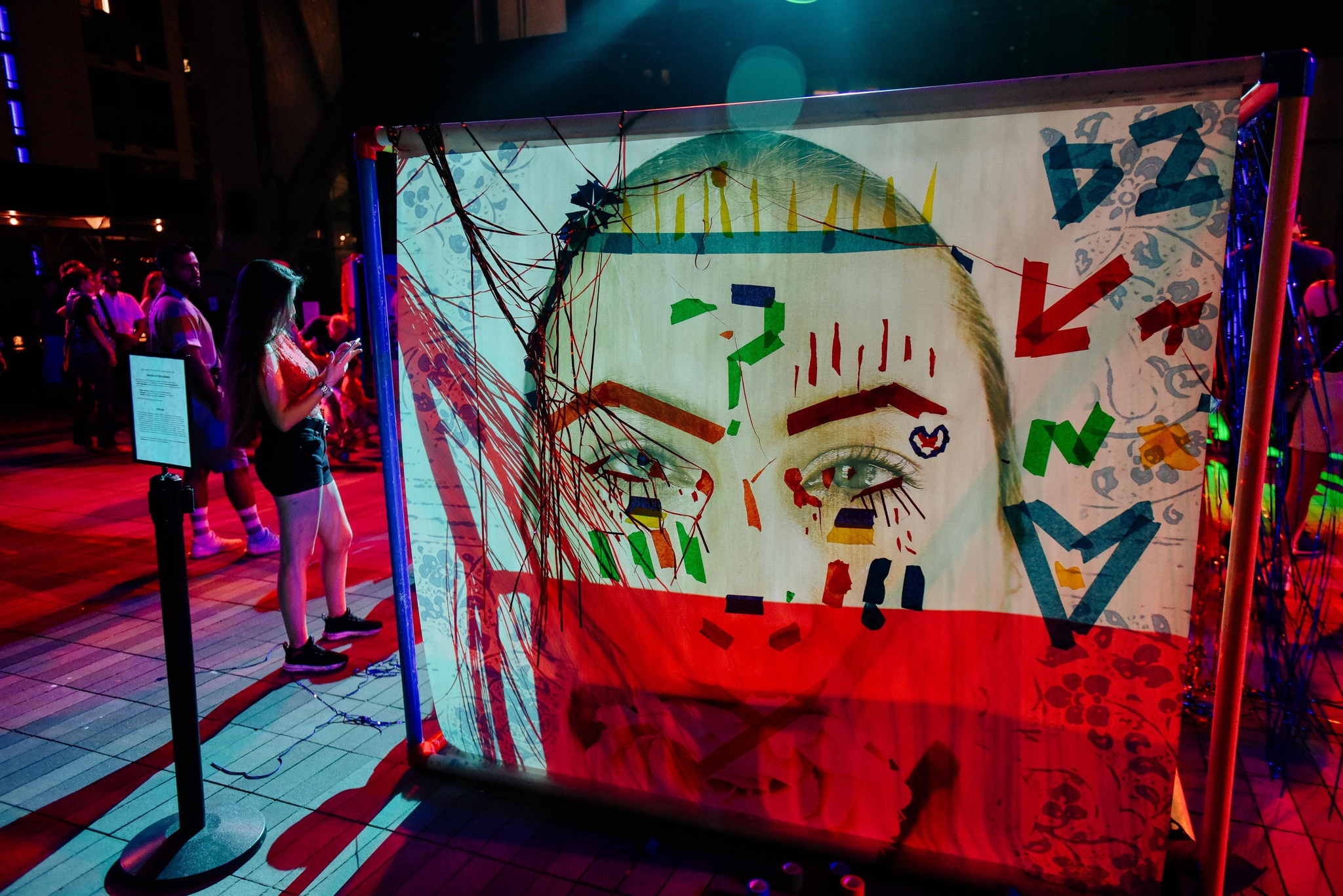 About this commission
Come join us as we America-out in the form of a good fun MODERATE variety show. Yippee!! We want you to know that we're true patriots and fun-loving United States Americans JUST like you. Don't worry, we will denounce terrorism many times during the performance! Be our friends! PLEASE!
GOOD FUN MUSLIM FRIENDS CLUB (GFMFC) is a social performance in the form of a variety show. It champions the unapologetic self, complete with its vast multitudes, beautiful differences, and cultural complexities. GFMFC explores these concepts by caricaturing the way non-Muslims other their fellow Muslim citizens and the ways that American Muslims are forced to participate in their own othering. The performance also lampoons efforts by Muslims who fall into the sociopolitical trap of "Good Muslims", who are American as long as they assimilate and are self-hating. Muslims are forced to accept manufactured Islamophobic and racist stereotypes, forfeiting their own agency in self-identification. They are accepted as "American-adjacent" so long as they fit orientalist tropes and constantly prove that they are "loyal, fun-loving, ordinary" people.
So, let us prove it to you—we LOVE proving ourselves. Don't you?
MIPSTERZ is a multidisciplinary arts collective living and working in Brooklyn, Queens, and Boston. They create music, film, and illustration.
Abbas Rattani
Ahmed Amer
Feda Eid
Sara Alfageeh
Iman AbdoulKarim
Aizzah Fatima
Abdulrahman Amer
Ala' Jitan
Layla Yu
Salima Rah
Yusuf Siddiquee
Zika Masmoudi
NicKey Stringz
Nyuma Waggeh
Claudia Norman, Associate Producer
Sarah Pier, Production Coordinator
Nathan Claus, Stage Manager
Stefan Carrillo, Head Carpenter
Gustavo Valdes, Head Electrician
Jim Van Bergen, Head Audio
Colin Roche, Head Rigger
Itohan Edoloyi, Lighting Design Coordinator
Jake Maize, Associate Lighting Design Coordinator
Patrick Lachance, Sound Design Coordinator
Fumika Tanaka, Production Assistant
Location and dates
This event takes place in the Plaza.
August 17, 8 pm
Acknowledgments
MIPSTERZ thanks Adam Gagan, Chic.Nunar, Daro Behroozi, Hassan Salaam, Iman AbdoulKarim, Iman Masmoudi, Jerome Brooks, Miss Undastood, Nathan Wood, Nzinga Knight, Rubina Rattani, Sana Khan, Sarrah Shahawy, Shahirah Elaiza, Zahra Ayubi, and Zoo Labs.