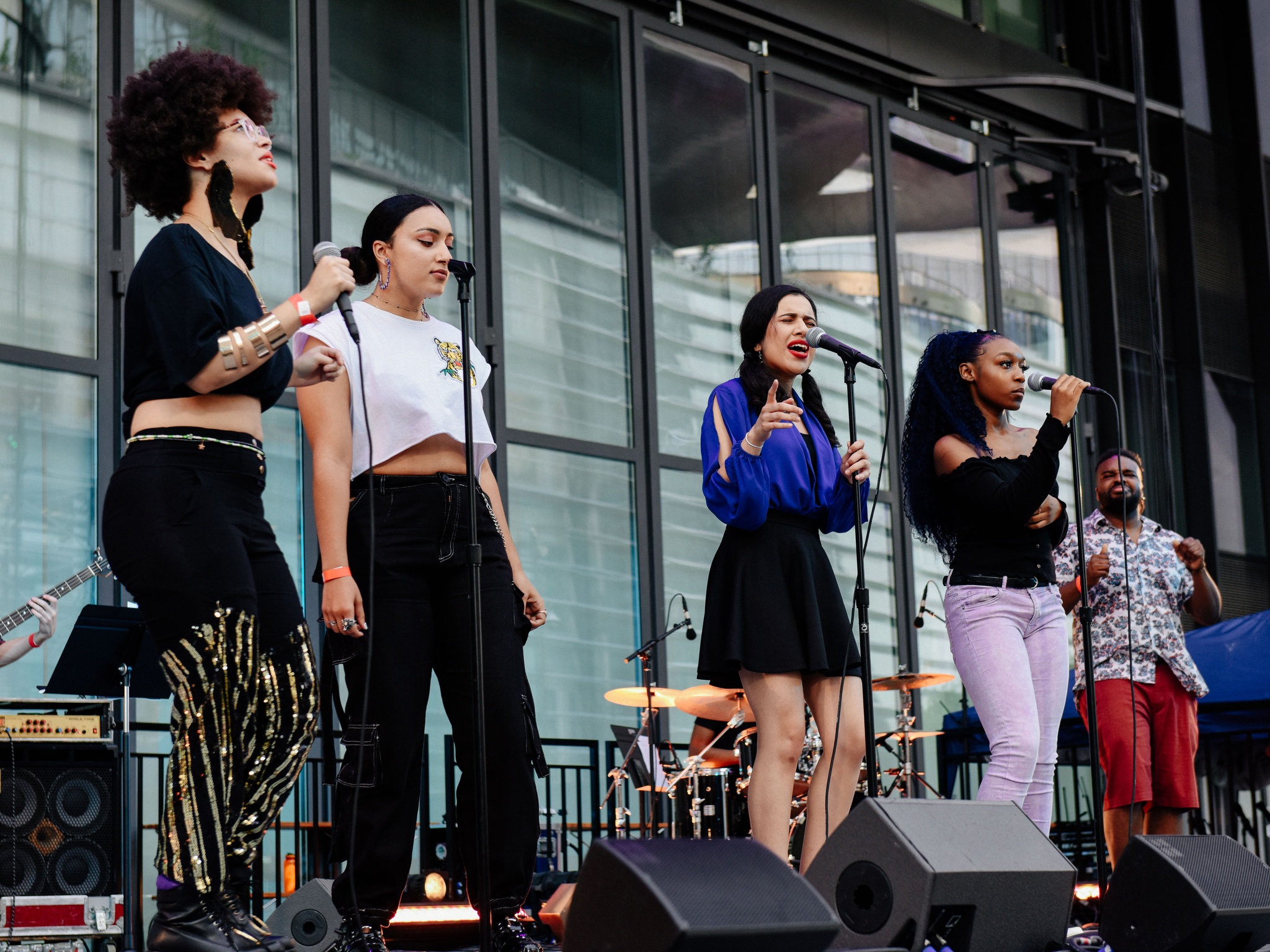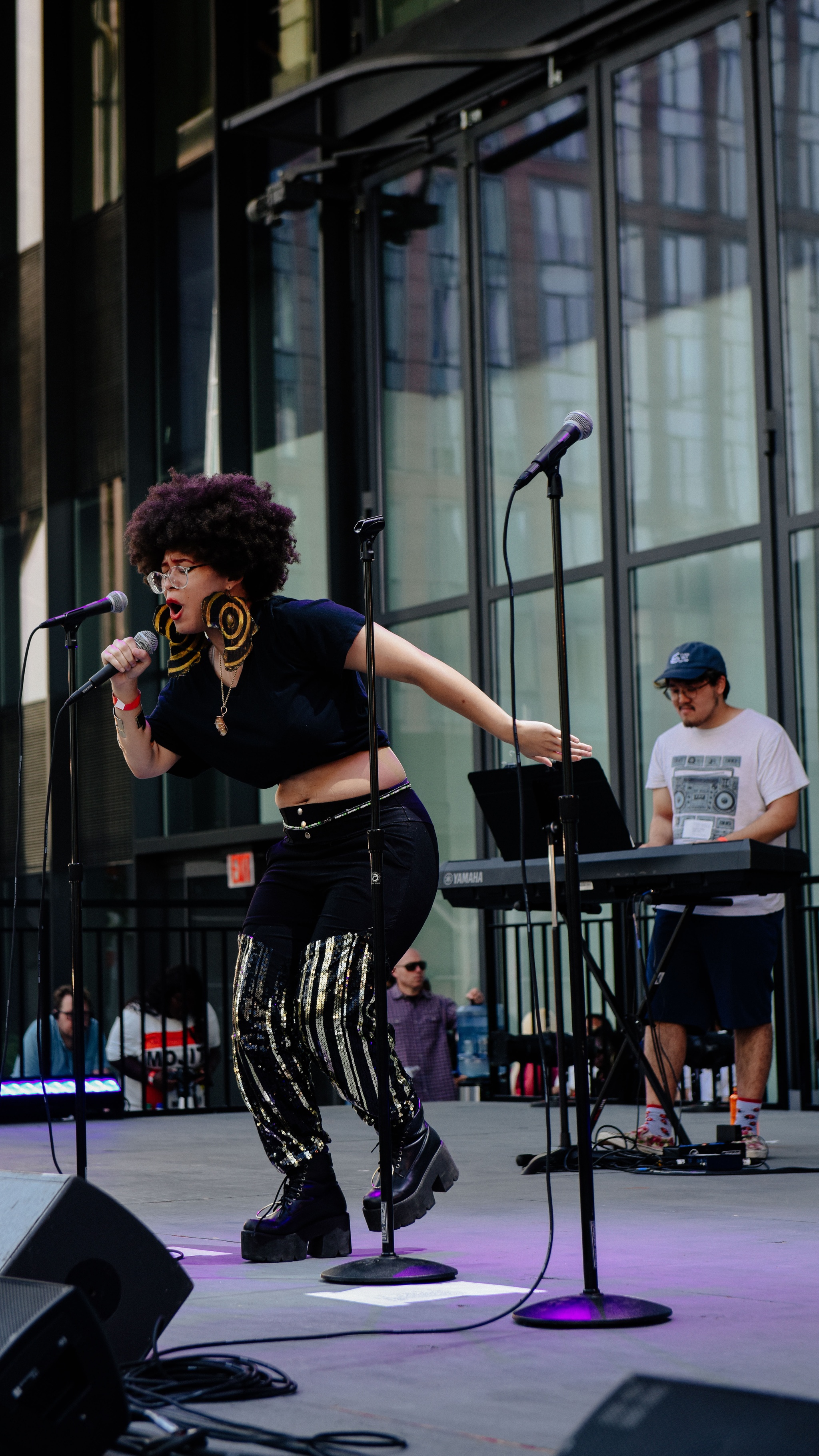 Open Call: Level Up Showcase
A live concert series with young artists and musicians along with veteran performers, organized by Harold 'Fyütch' Simmons
Tickets
FREE
Tickets to Open Call are free. Reservations are encouraged, but not required.
In the event of inclement weather, check our social media channels @theshedny for updates about individual performances.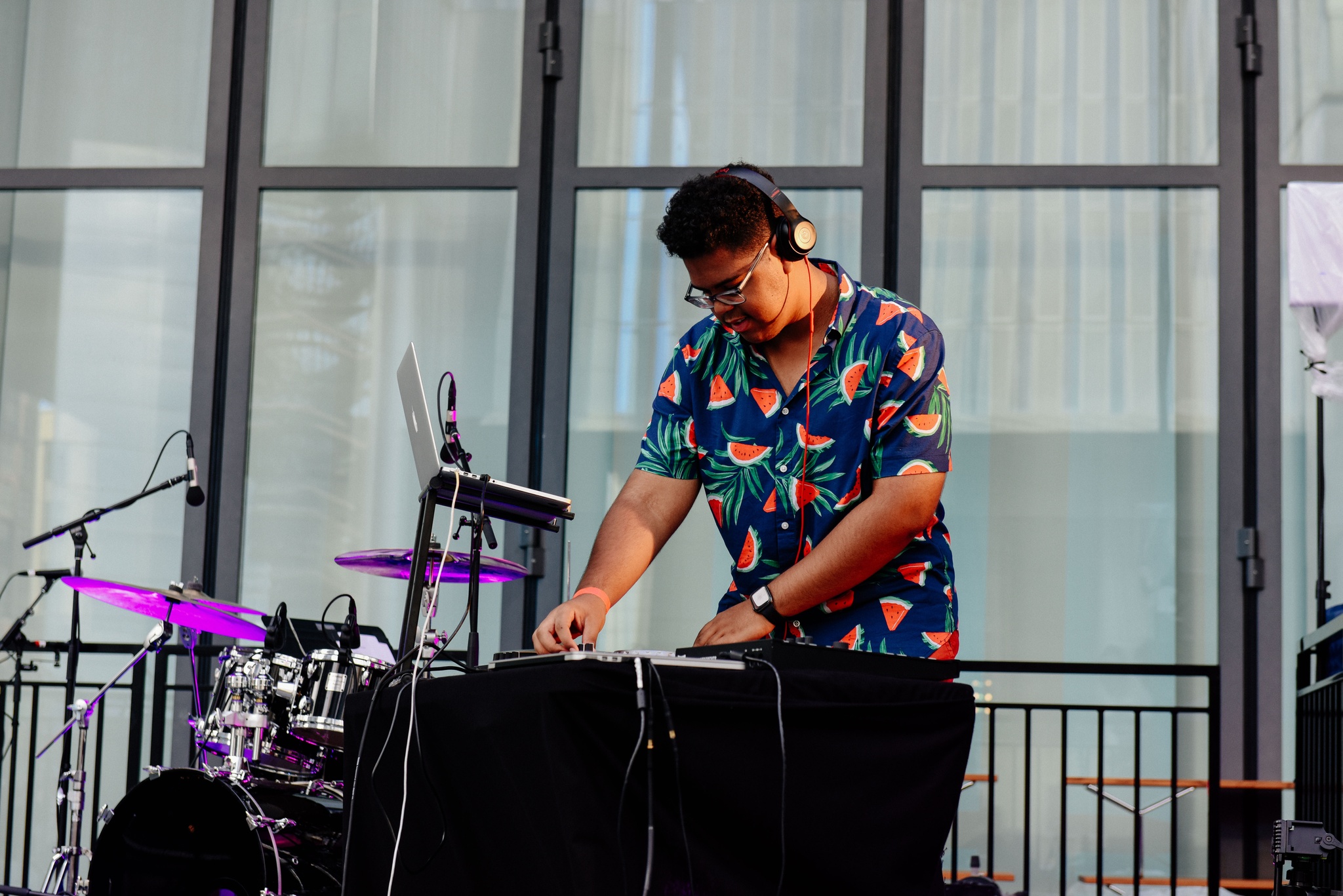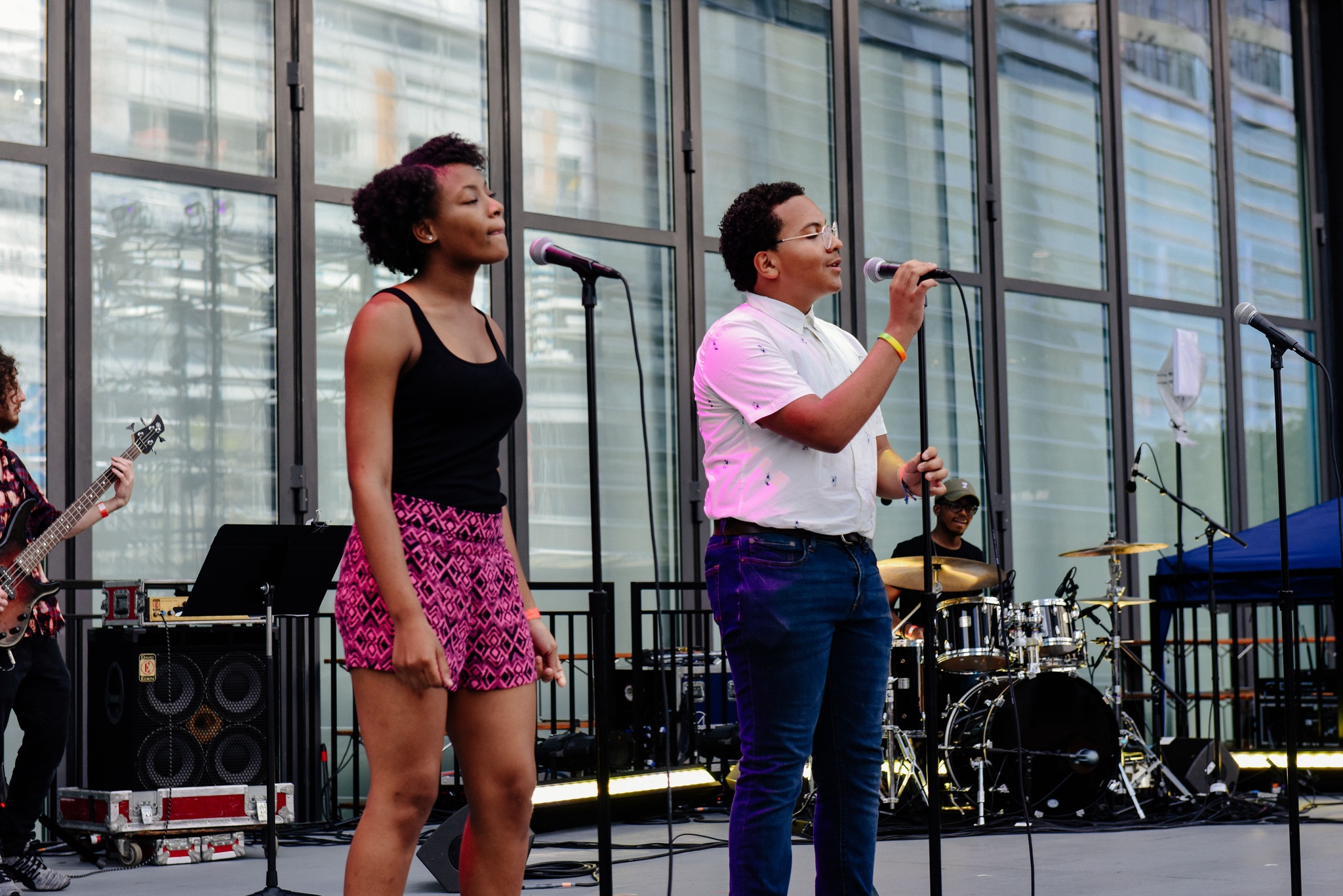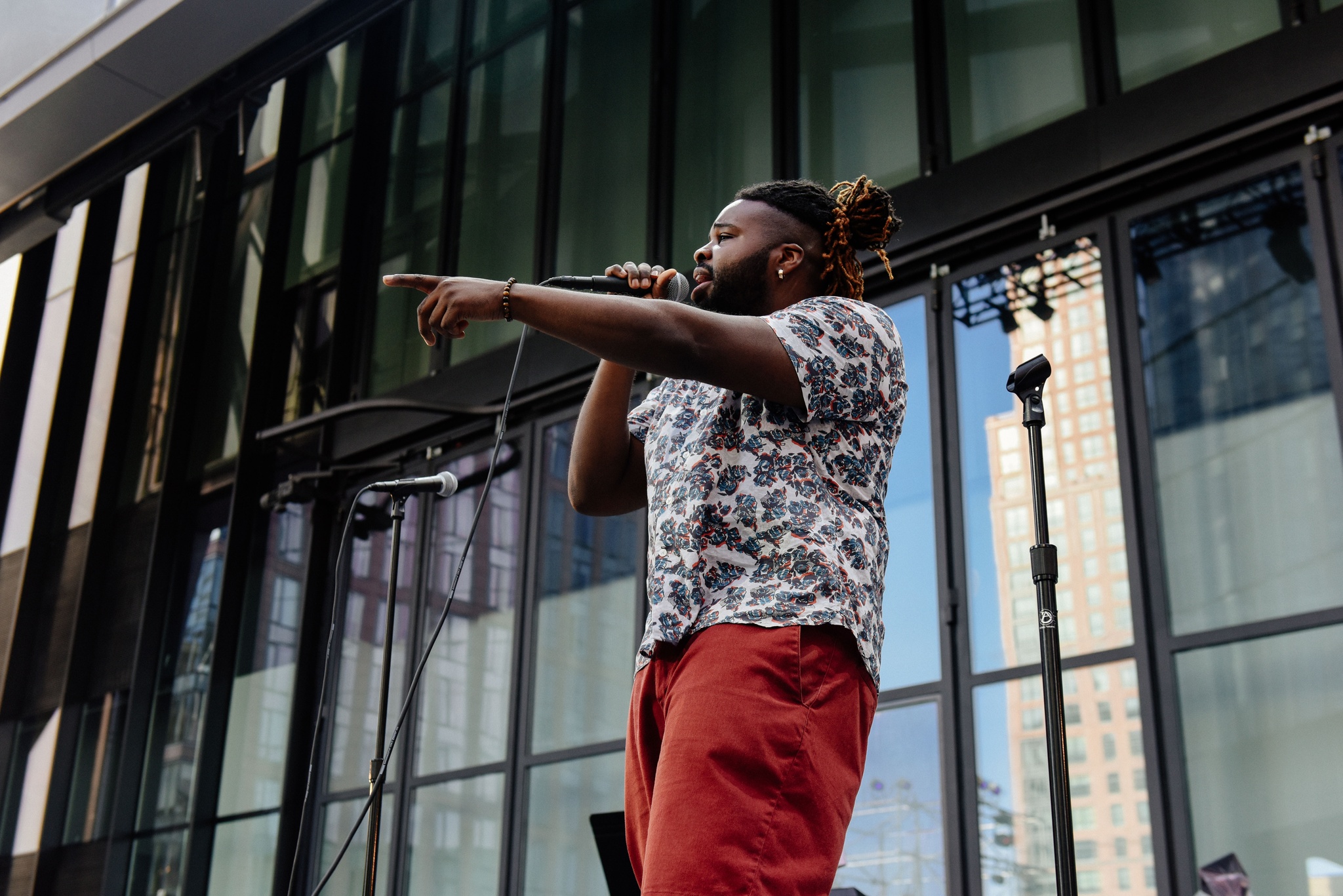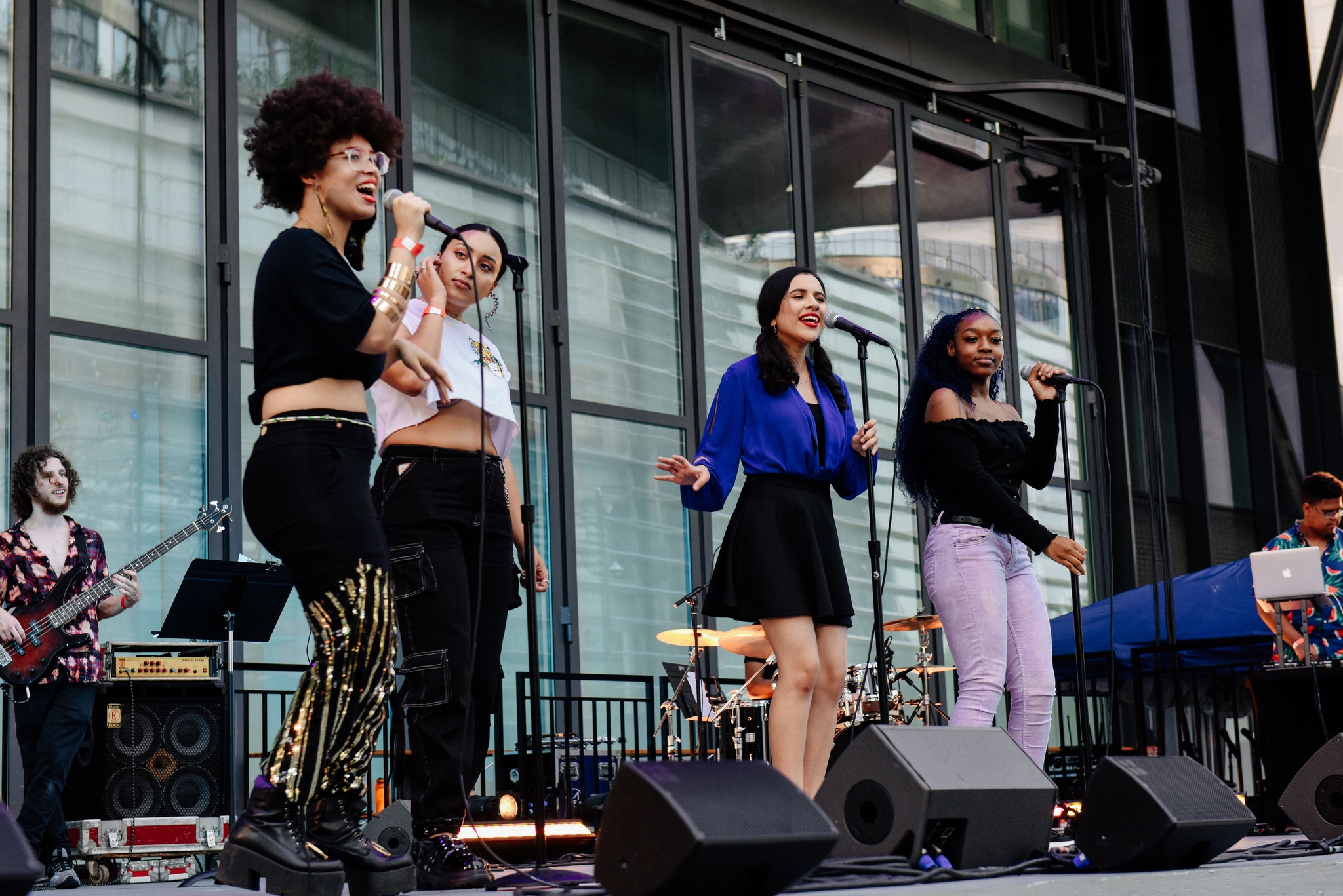 About this commission
Level Up Showcase is a live concert series created by Harold 'Fyütch' Simmons. It features musical performances by some of the top youth singers, rappers, and musicians from the New York City tri-state area. Hosted by MC JaidaBee and DJ Synchro, the Level Up Band provides live instrumentation for a cast of youth artists performing original and cover songs. The showcase concludes with an open jam session featuring all of the artists. Level Up Showcase also features veteran artist and associate director Ni-Emah Bugg and creator Fyütch, and hosts events at Funkadelic Studios on the second Saturday of each month.
Harold 'Fyütch' Simmons is a musical artist, content creator, and educator who currently lives and works in the Bronx.
Harold 'Fyütch' Simmons, Creator
Ni-Emah Bugg, Associate Director
Hannah Coleman
Akihito Gorai
Ian Ackerman
Femi Ajirotutu
Arelis Ortega
Jacob Duran
Myea Patterson
Gabriela Estevez
Kiara Price
Jade Mahogany
Shamell
TionniePaige
Claudia Norman, Associate Producer
Sarah Pier, Production Coordinator
Nathan Claus, Stage Manager
Stefan Carrillo, Head Carpenter
Gustavo Valdes, Head Electrician
Jim Van Bergen, Head Audio
Colin Roche, Head Rigger
Itohan Edoloyi, Lighting Design Coordinator
Jake Maize, Associate Lighting Design Coordinator
Patrick Lachance, Sound Design Coordinator
Fumika Tanaka, Production Assistant
Location and dates
This event takes place in the Plaza.
August 17, 4:30 pm
Acknowledgments
Thank you to Benjamin Smith and Southern Word; Phi Pham and Building Beats; DreamYard Project; Carnegie Hall Future Music Project; and Funkadelic Studios.