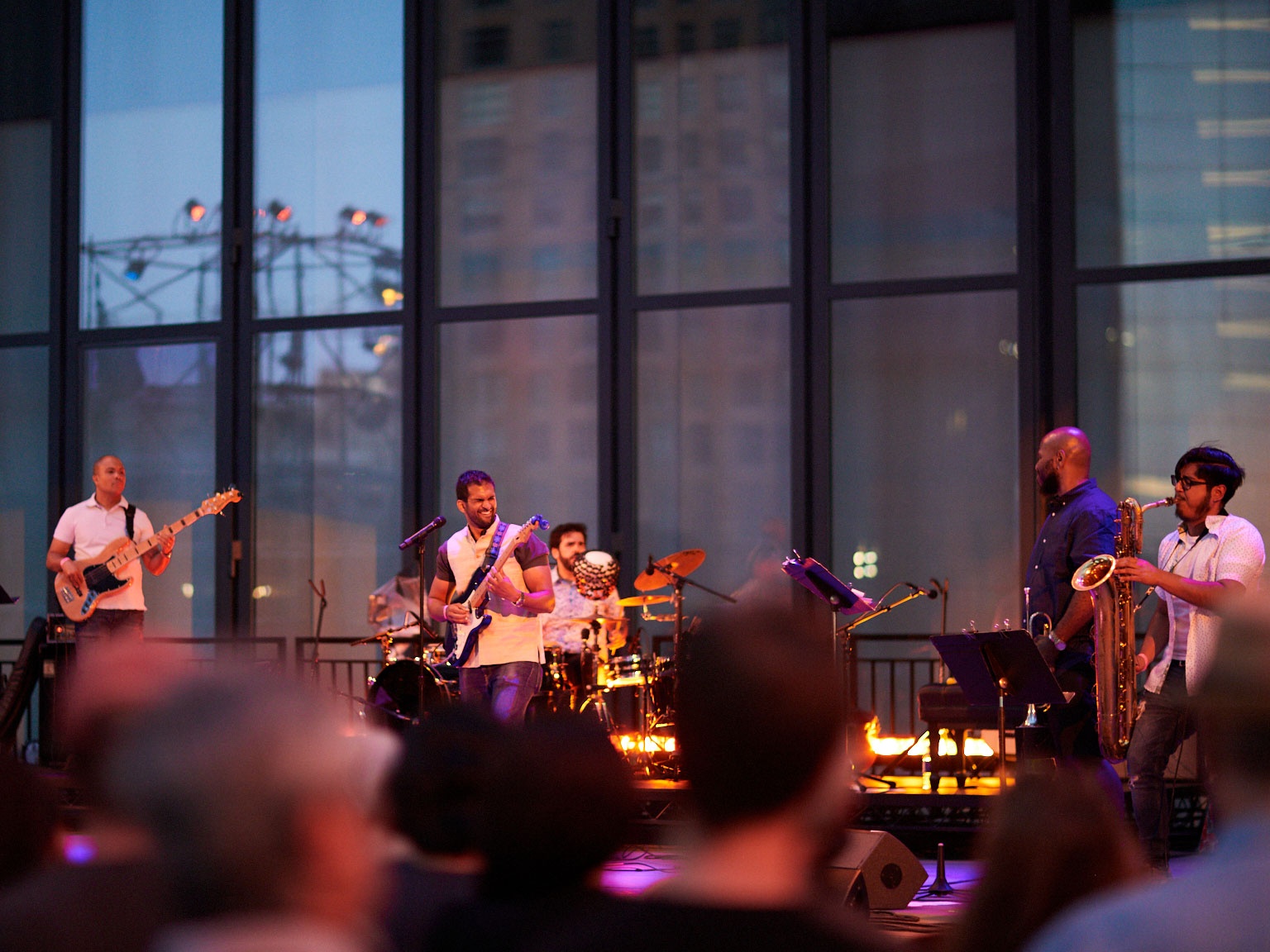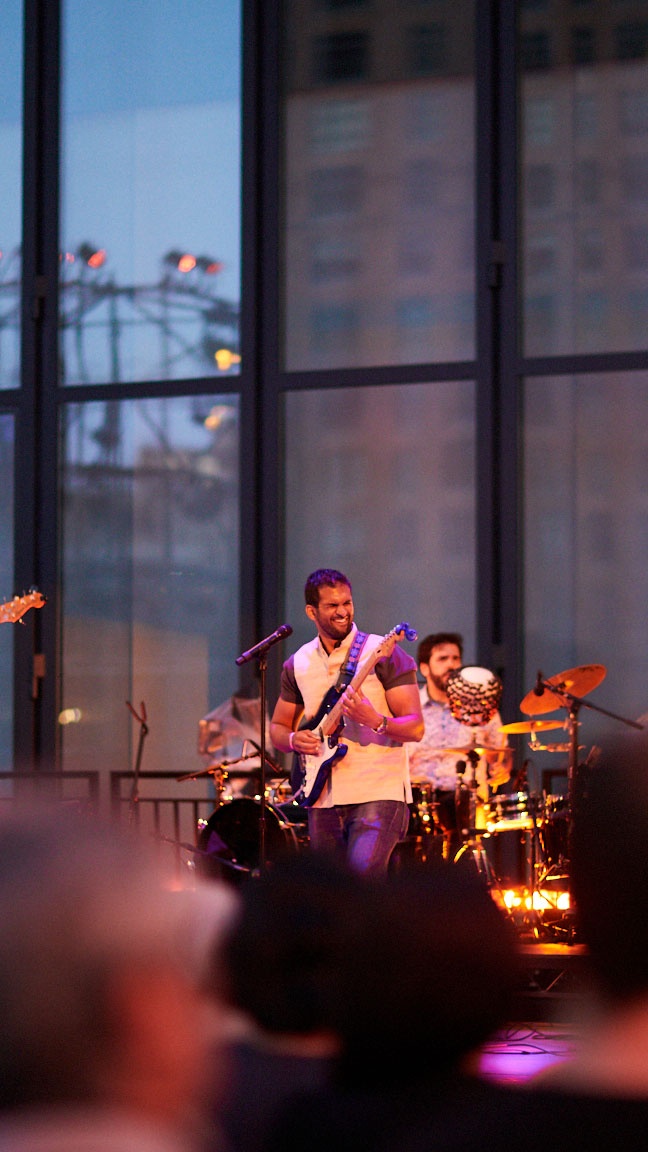 An Indo-Latin fusion band honoring the cultural collisions that exist in Jackson Heights, Queens
Tickets
FREE
Tickets to Open Call are free. Reservations are encouraged, but not required.
In the event of inclement weather, check our social media channels @theshedny for updates about individual performances.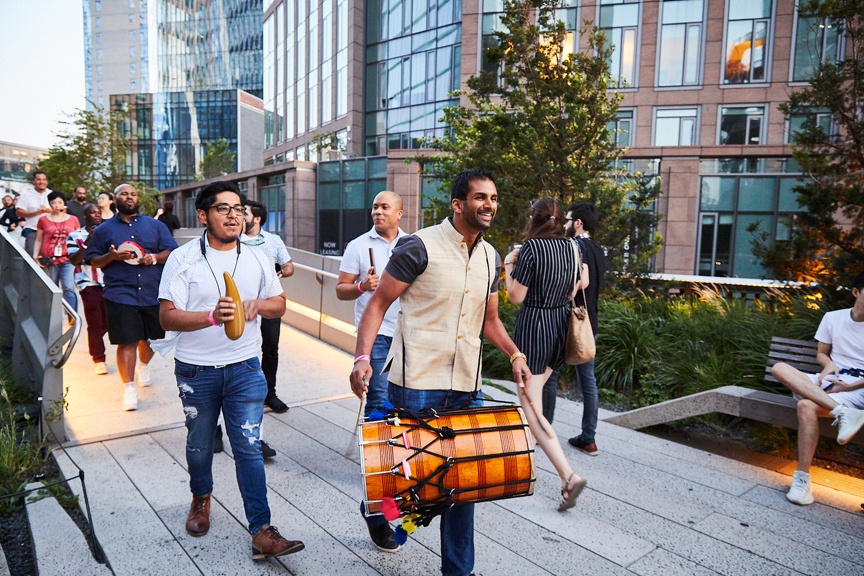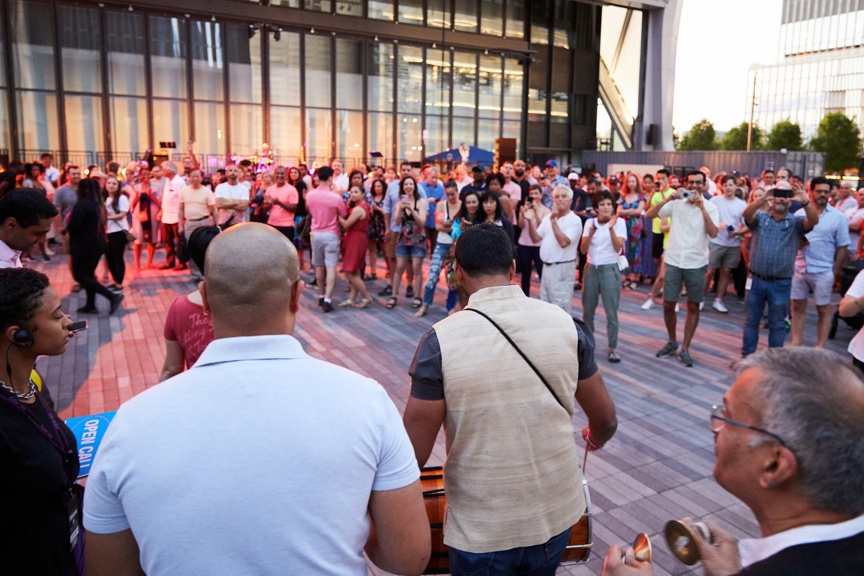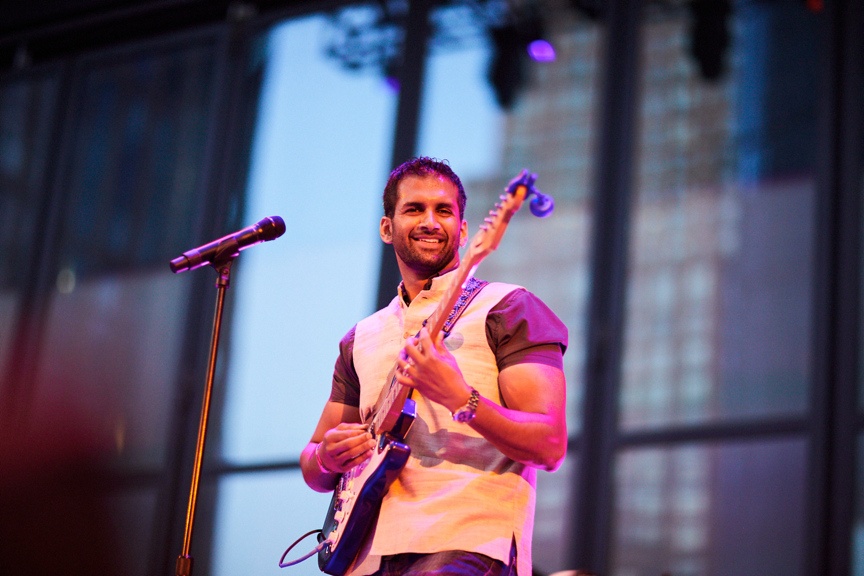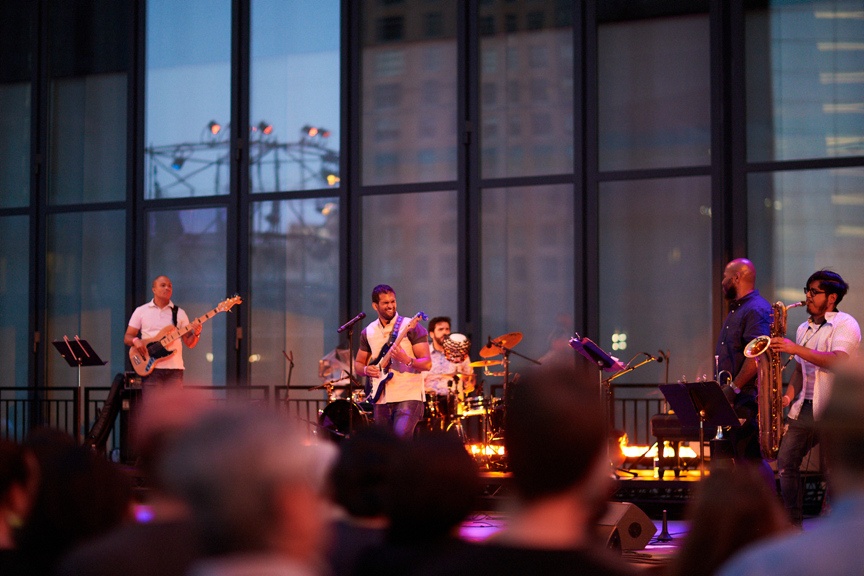 About this commission
At The Shed, Salsa Masala will perform live music from their newest album, Five Borough Block Party (released July 2019), and premiere previously unreleased music honoring the cultural collisions in Jackson Heights, Queens, and throughout New York City.
Salsa Masala is a pioneering foray into Indo-Latin fusion music, ornamenting Indian melodies seamlessly into jazz, funk, and hip hop, through cumbia, bachata, dandiya, reggaeton, bhangra, and salsa rhythms, and back again. Salsa Masala received the Queens Council on the Arts's inaugural Artist Commissioning Program award in 2017 – 18, which they used to throw a Jackson Heights Block Party in the streets of the Queens neighborhood that inspired their music.
The group has emerged from decades of collaborations with musicians like Chucho Valdes, Steve Gorn, Sandhya Sanjana, Sonny Simmons and Jazz Maalika, La Receta, Zaman Al-Zaatar, the Duke Ellington Orchestra, Ustad Sultan Khan, EMEFE, the Afro Latin Jazz Alliance, NG La Banda, Reggie Workman, and others.
Neil Padukone, Guitar, Sitar, Oud, Dhol, Vocals
Javier Ramos, Congas, Cajon, Drumset, Shekere, Guiro, Latin percussion, Vocals
Satish Robertson, Trumpet
Larry Bustamante, Baritone Saxophone
Alberto Miranda, Electric Bass
Maitreya Padukone, Tabla, Indian Percussion, Vocals
With special guest vocalist JSWISS
Claudia Norman, Associate Producer
Sarah Pier, Production Coordinator
Nathan Claus, Stage Manager
Stefan Carrillo, Head Carpenter
Gustavo Valdes, Head Electrician
Jim Van Bergen, Head Audio
Colin Roche, Head Rigger
Itohan Edoloyi, Lighting Design Coordinator
Jake Maize, Associate Lighting Design Coordinator
Patrick Lachance, Sound Design Coordinator
Fumika Tanaka, Production Assistant
Location and dates
This event takes place in the Plaza.
August 10, 8 pm