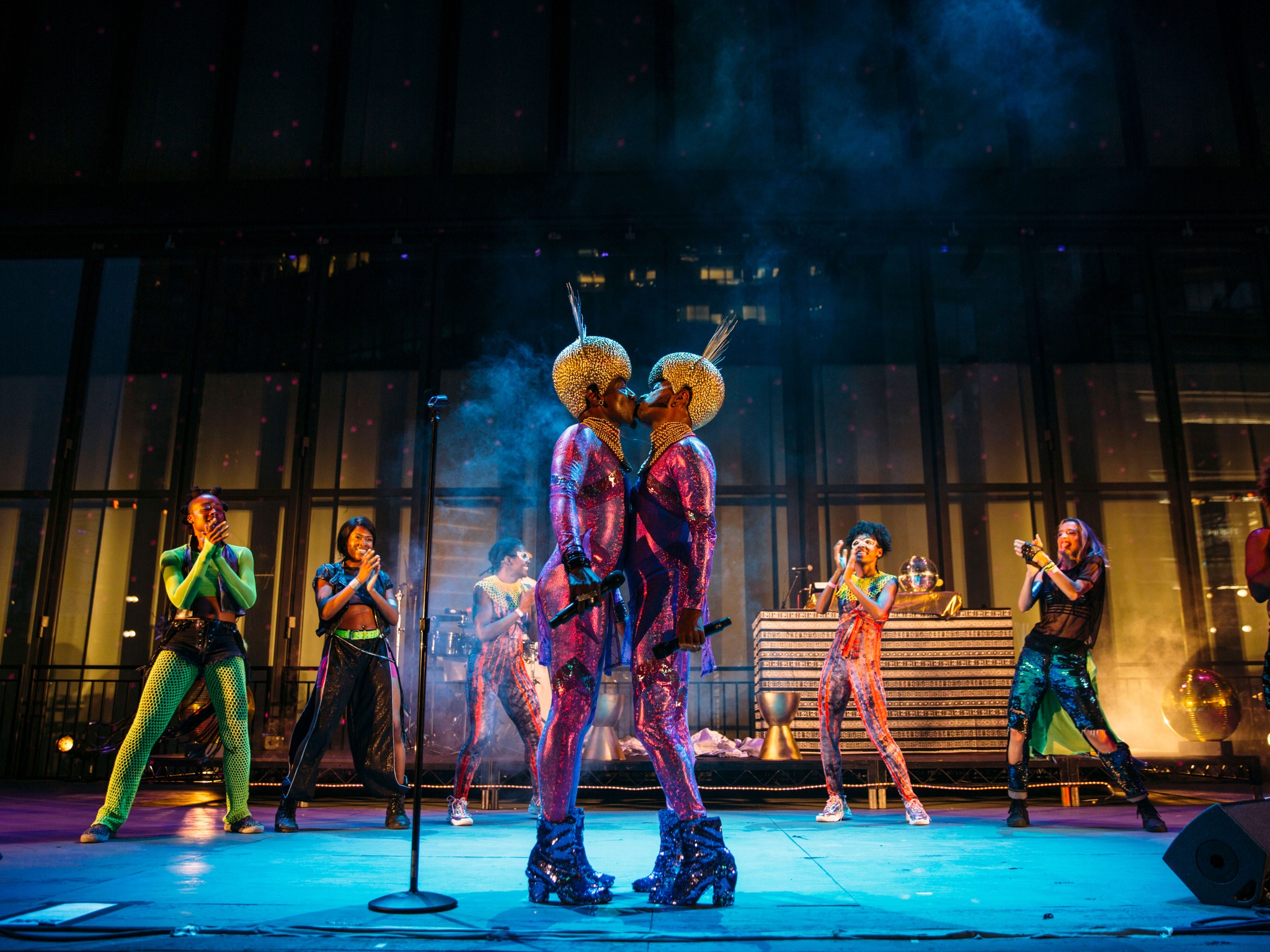 Open Call: The Illustrious Blacks
An electro-punk-funk opera about the union of two cosmic spirits
Tickets
FREE
Tickets to Open Call are free. Reservations are encouraged, but not required.
In the event of inclement weather, check our social media channels @theshedny for updates about individual performances.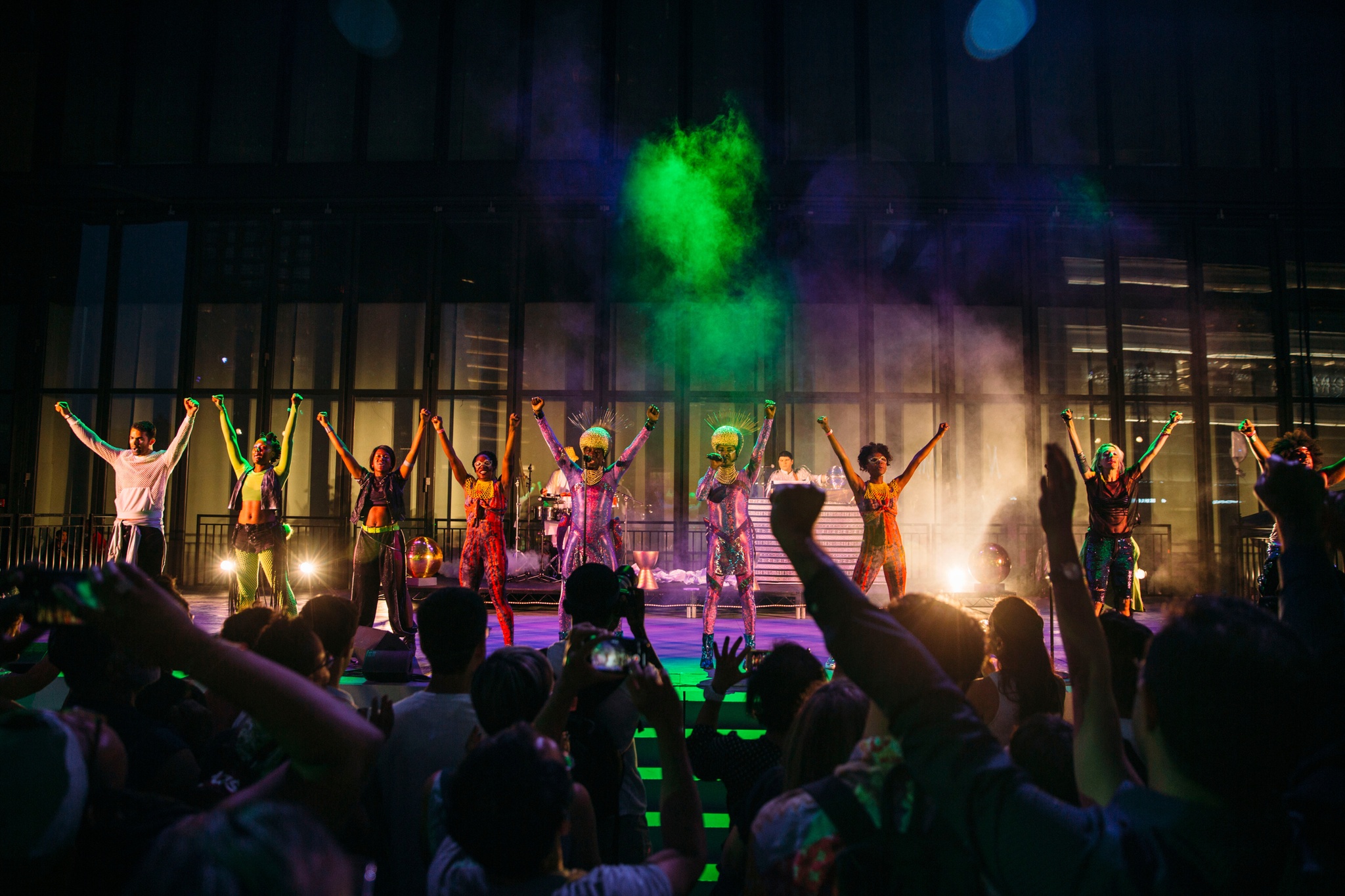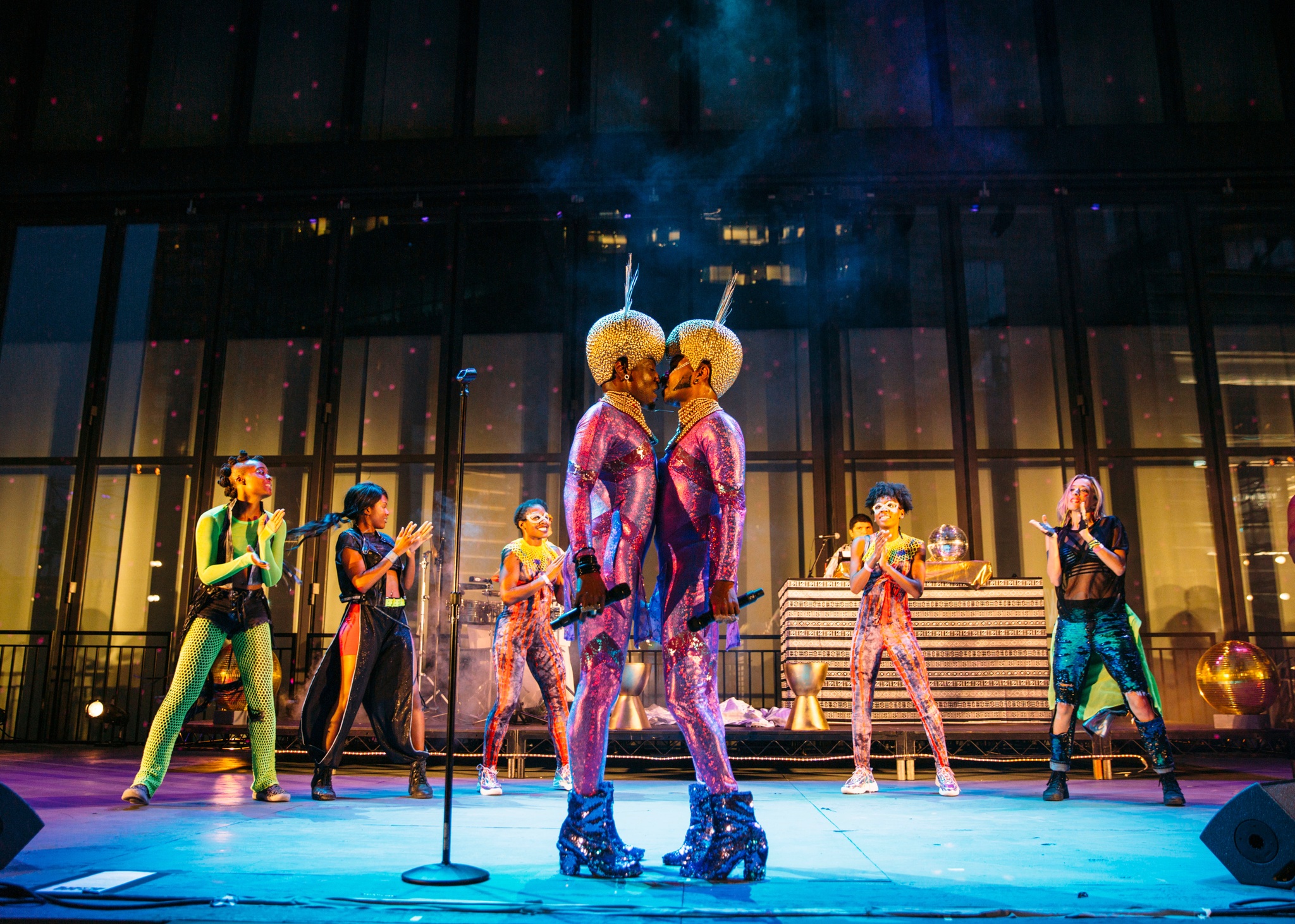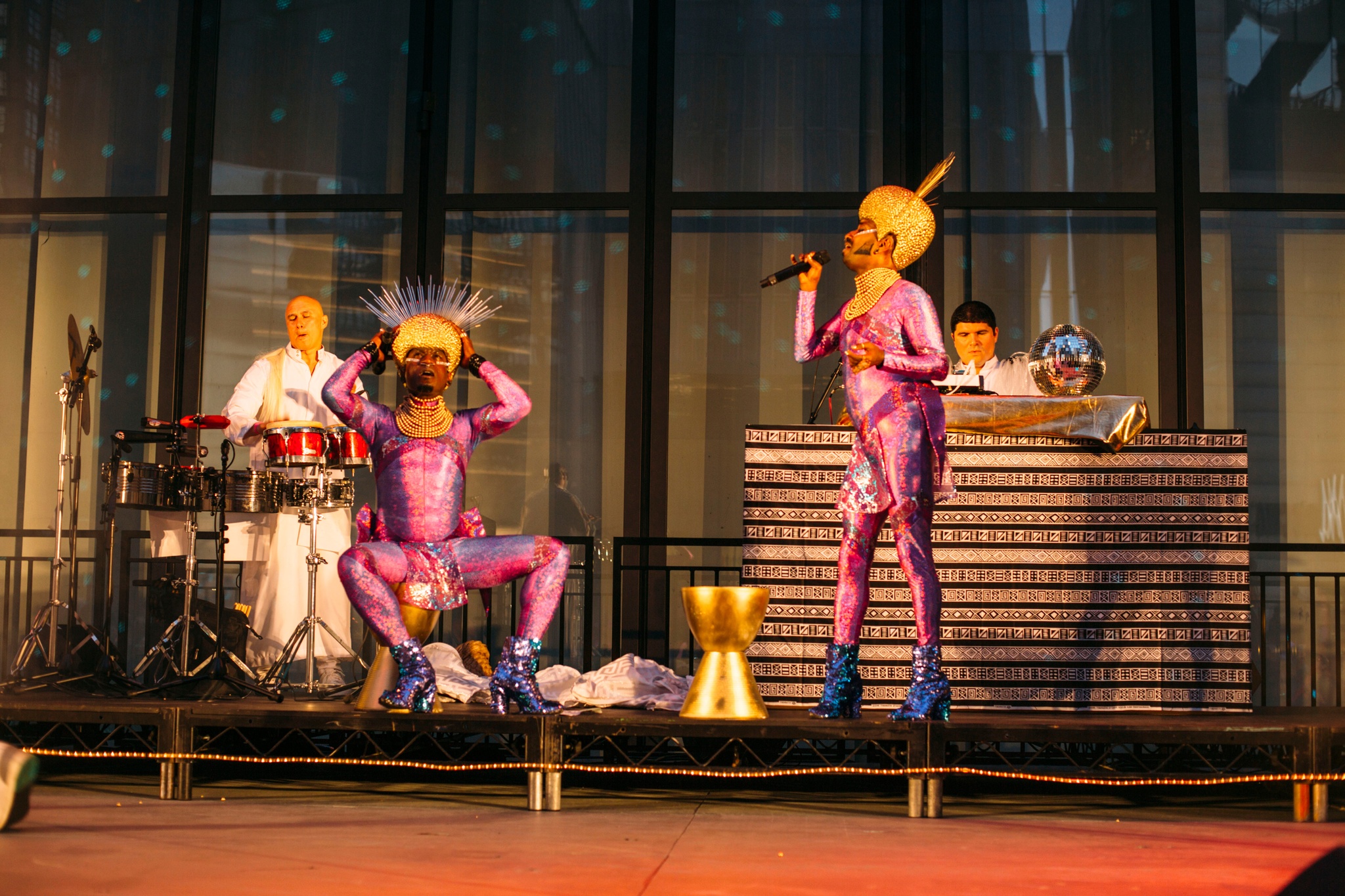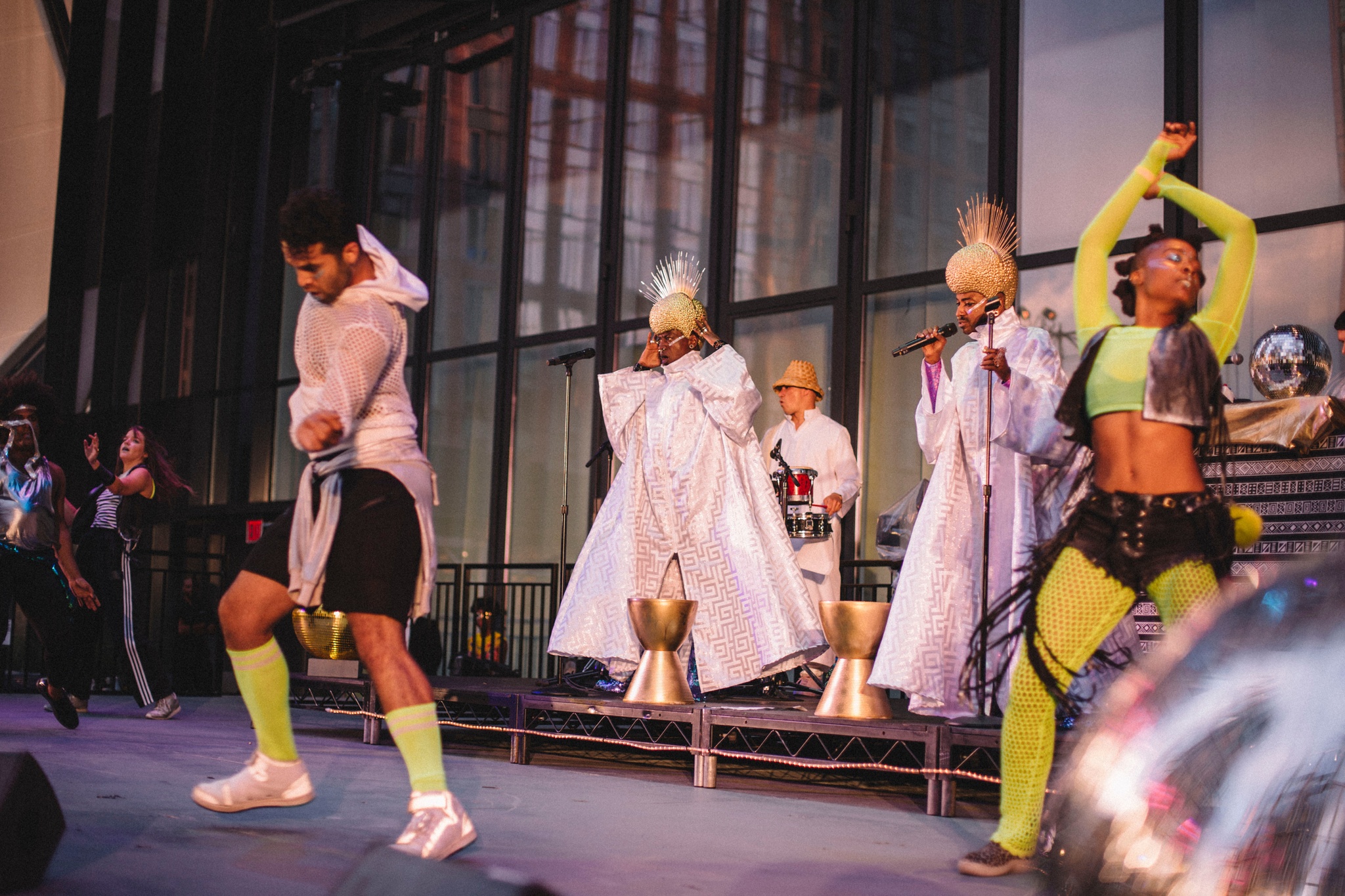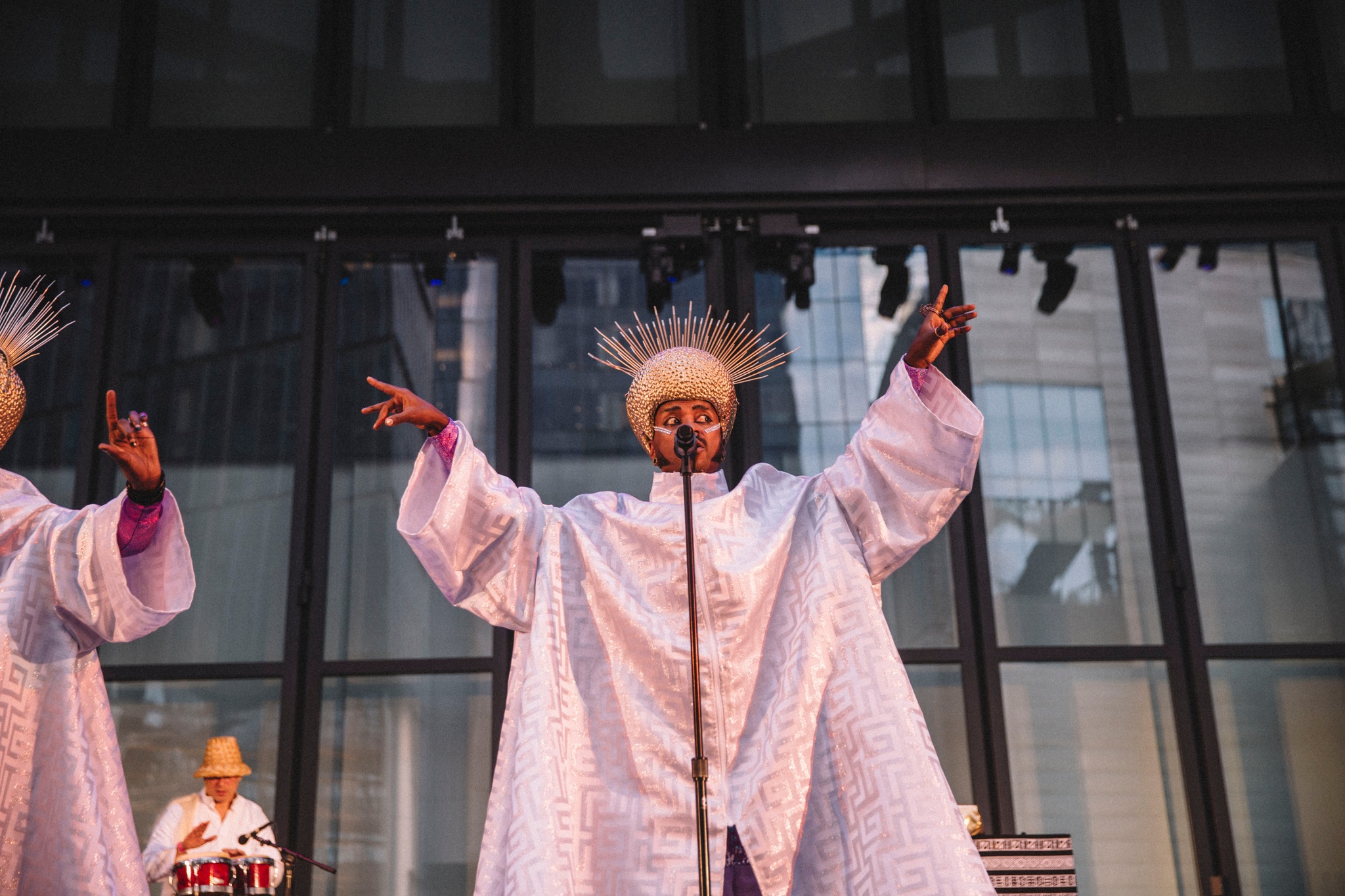 About this commission
Traveling via intergalactic-astro-disco-space-punk velocity to deconstruct your mentality to a higher vibrational frequency, neo-afrofuturistic psychedelic surrealistic hippies, The Illustrious Blacks, invite you to Planet Ocsid to rejoice in their union…A Union Of Kings. LIVE THE HYPE LIFE!
A Union of Kings is a one-night-only extravaganza with new music by the electro-funk duo The Illustrious Blacks and collaborations with special guests.
The Illustrious Blacks (Manchildblack and Monstah Black) are a duo living and working in Bedford-Stuyvesant, Brooklyn. They work in music, dance, theater, and fashion.
W. Andrew Raposo, Music Direction and Production
Johnnie 'Cruise' Mercer, Choreographic Direction
Shanice Mason and Kayla Farrish, Collaborating Artists (under the choreographic direction of Johnnie 'Cruise' Mercer)
House of Hallucination, Costuming
Karma Mayet Johnson, Vocals
Ariel Blackwood
Fernando Contreras
Joey Kipp
Ziiomi Law
Molly Ross
Ani Taj
Claudia Norman, Associate Producer
Sarah Pier, Production Coordinator
Nathan Claus, Stage Manager
Stefan Carrillo, Head Carpenter
Gustavo Valdes, Head Electrician
Jim Van Bergen, Head Audio
Colin Roche, Head Rigger
Itohan Edoloyi, Lighting Design Coordinator
Jake Maize, Associate Lighting Design Coordinator
Patrick Lachance, Sound Design Coordinator
Fumika Tanaka, Production Assistant
Location and dates
This event takes place in the Plaza.
August 9, 7:30 pm
Acknowledgments
The Illustrious Blacks would like to dedicate A Union of Kings to their kings/fathers who now hover above in spirit. The Illustrious Blacks send massive love and thanks to everyone at The Shed's Open Call, DeeEllis Inc., Black Rubee Entertainment, Concierge Records, FMLY Agency, C'mon Everybody, Eric Sosa, Joe's Pub, the Public Theater, Hi-Arts, Jamaica Center for Arts and Learning, Erica Ruben, Deep Space, Dixon Place, Okayplayer, Raelle Myrick-Hodges, DJ Afro, Fabulmann, and their extraordinary mothers.