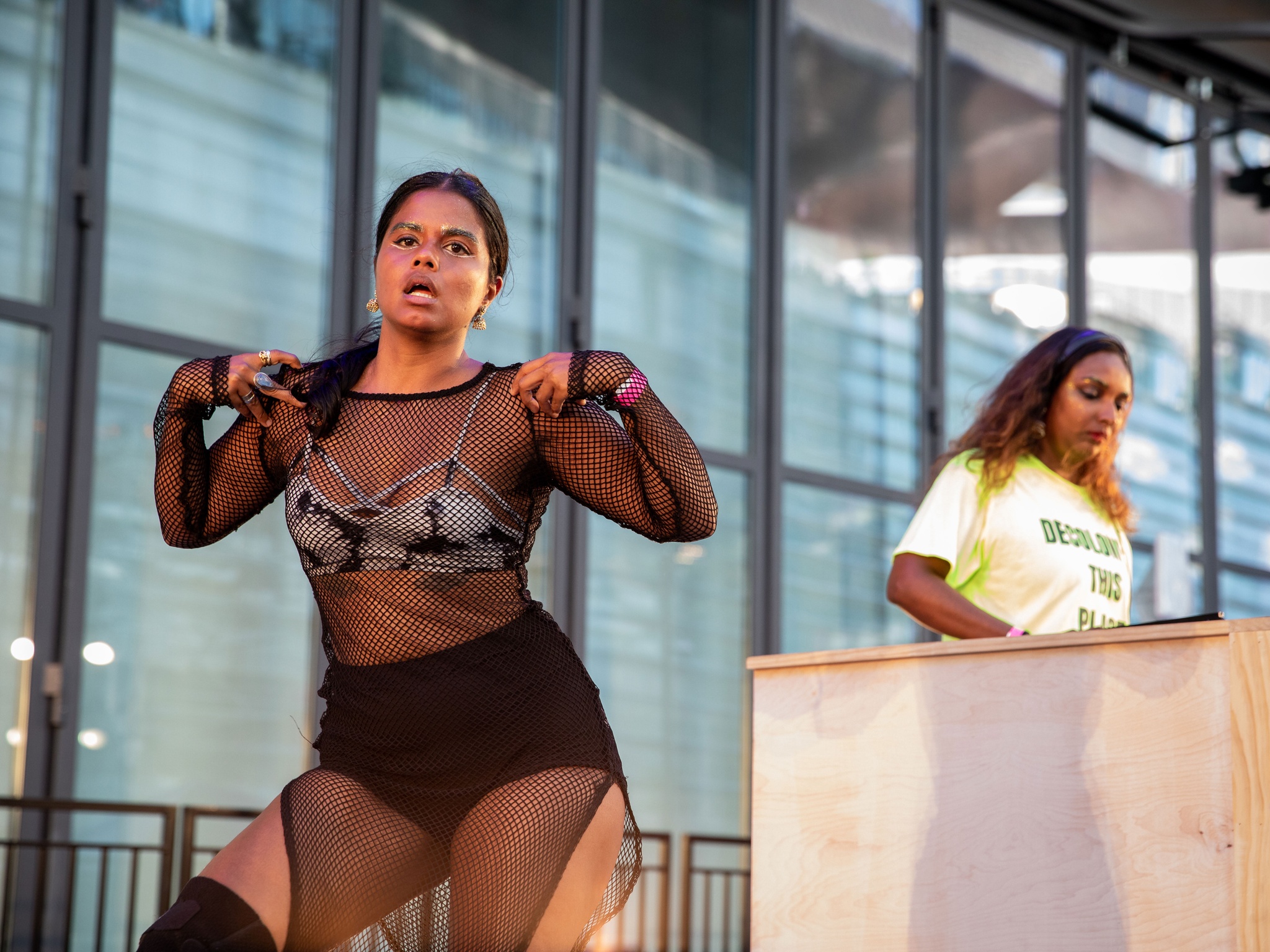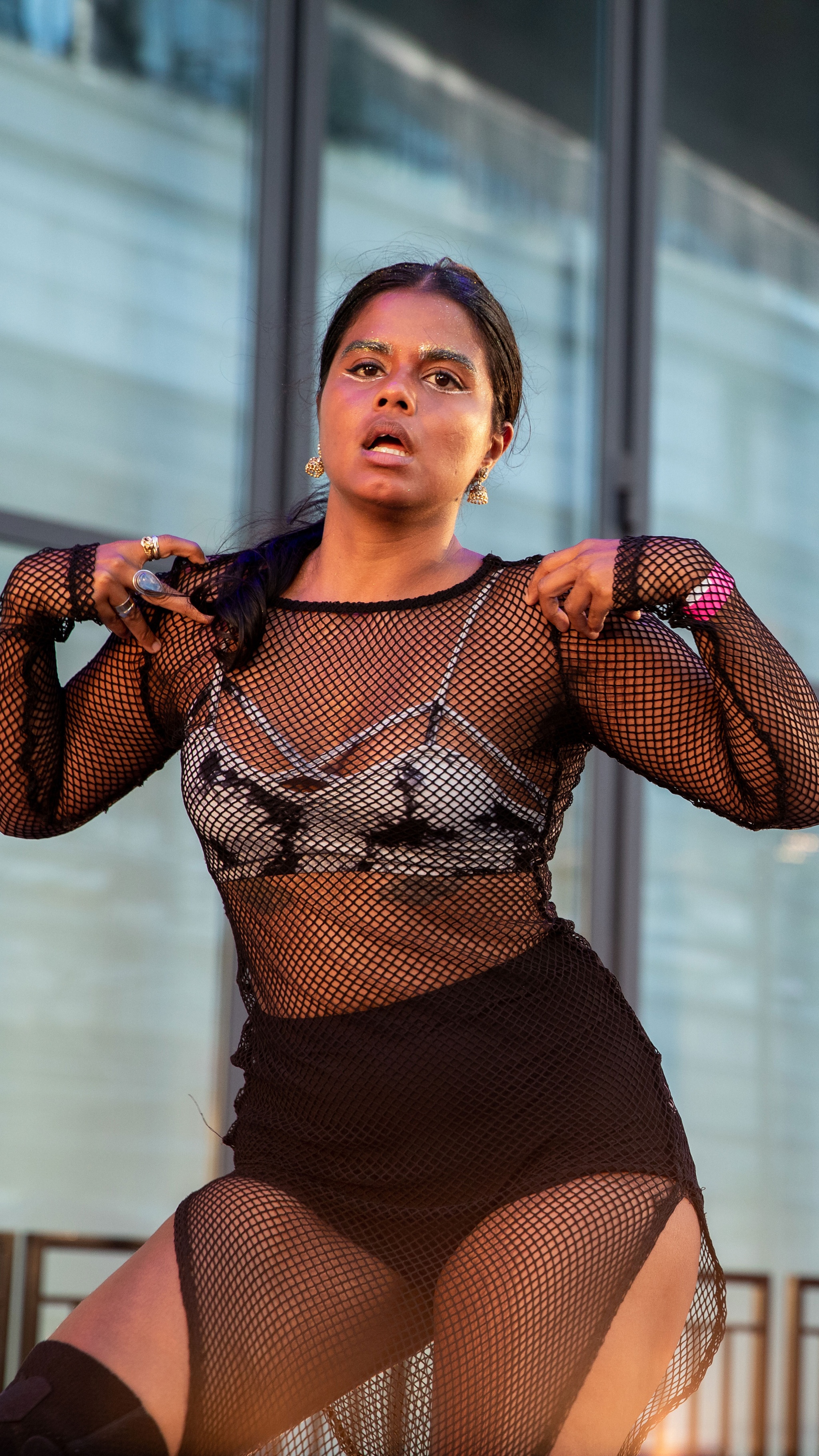 Open Call: Thanushka Yakupitiyage
DJ set: AUG 25, 2019, 5:30 pm
A sound and video installation featuring interviews of migrants across the country (30th Street Lobby, August 9 – 25), with a DJ set by the artist on the Plaza on August 25
Tickets
The installation MigrantScape will be on view in the 30th Street Lobby from August 9 to 25. The artist will perform a DJ set on The Shed's Plaza at 5:30 pm on August 25 as part of this commission.
FREE
Tickets to Open Call are free. Reservations for Group 3 on The Shed's Plaza are encouraged, but not required.
In the event of inclement weather, check our social media channels @theshedny for updates about individual performances.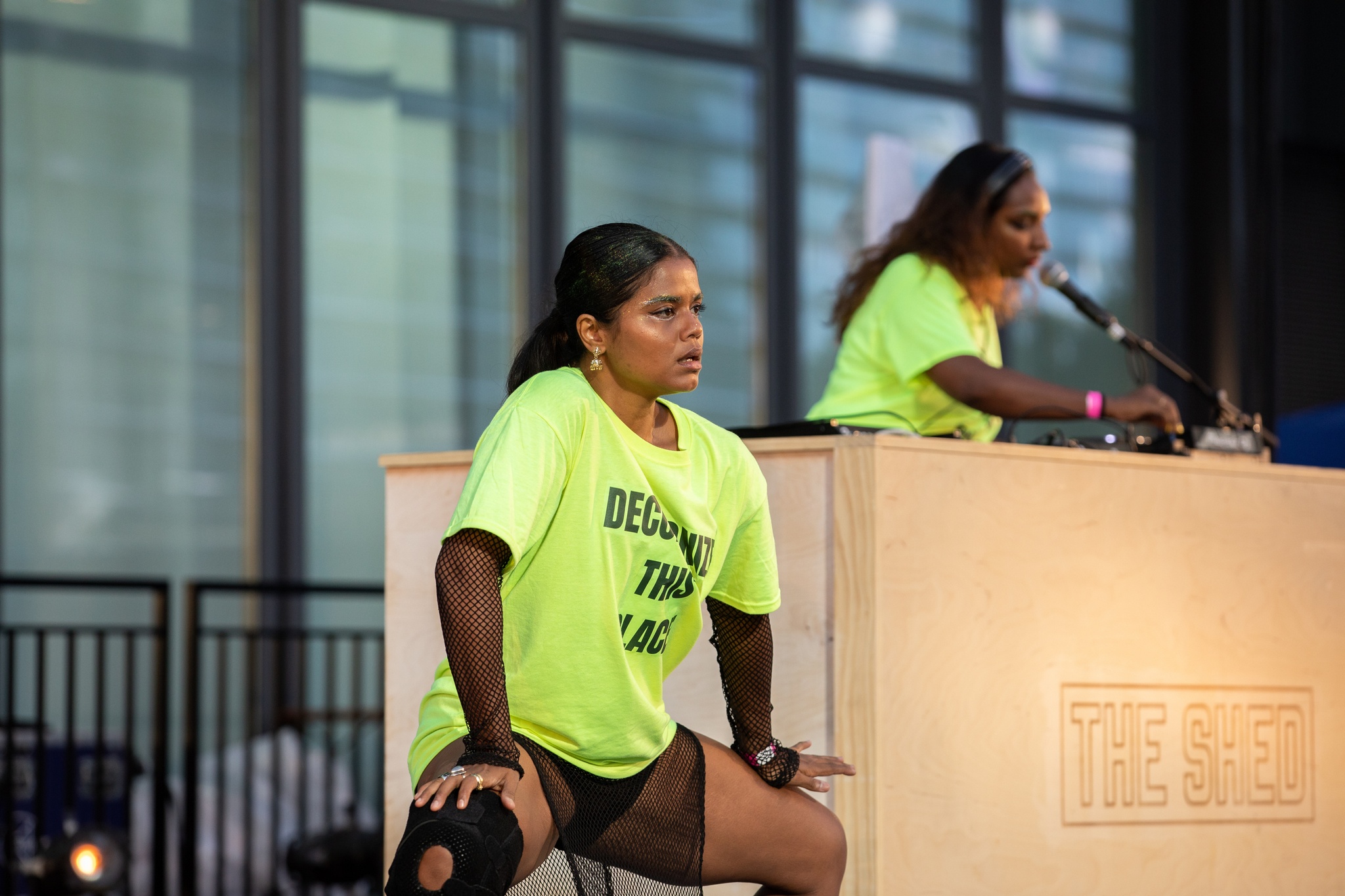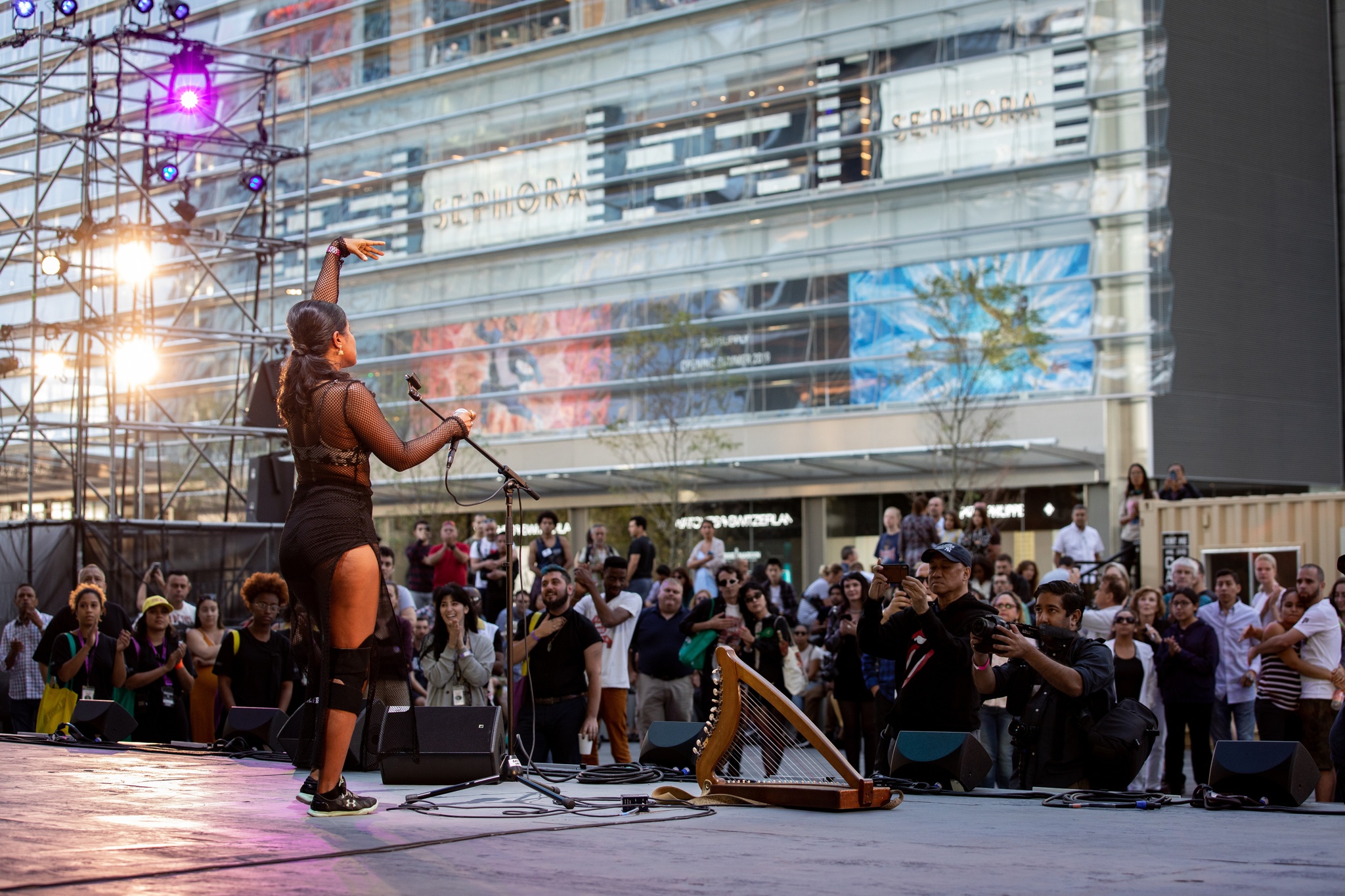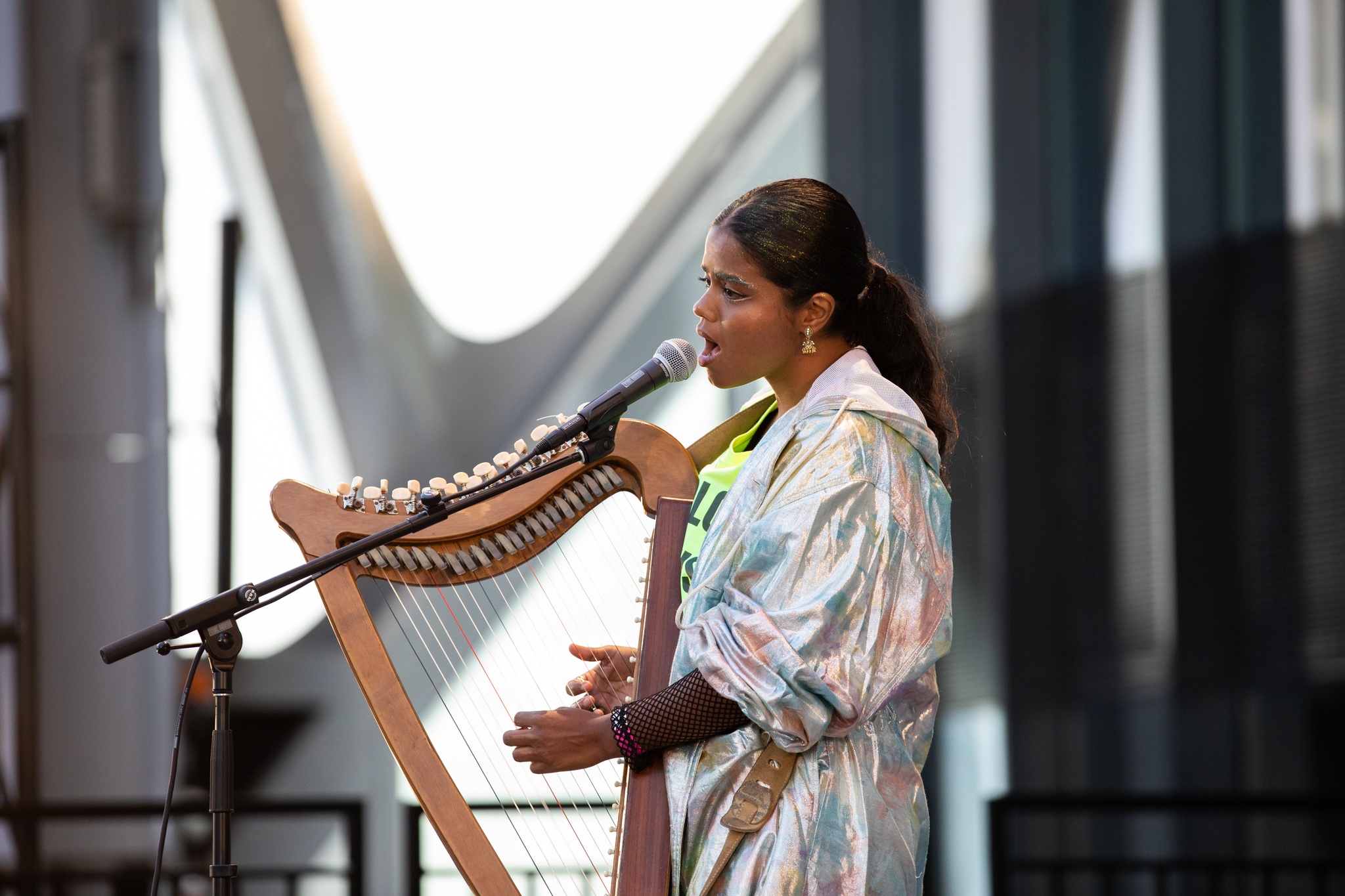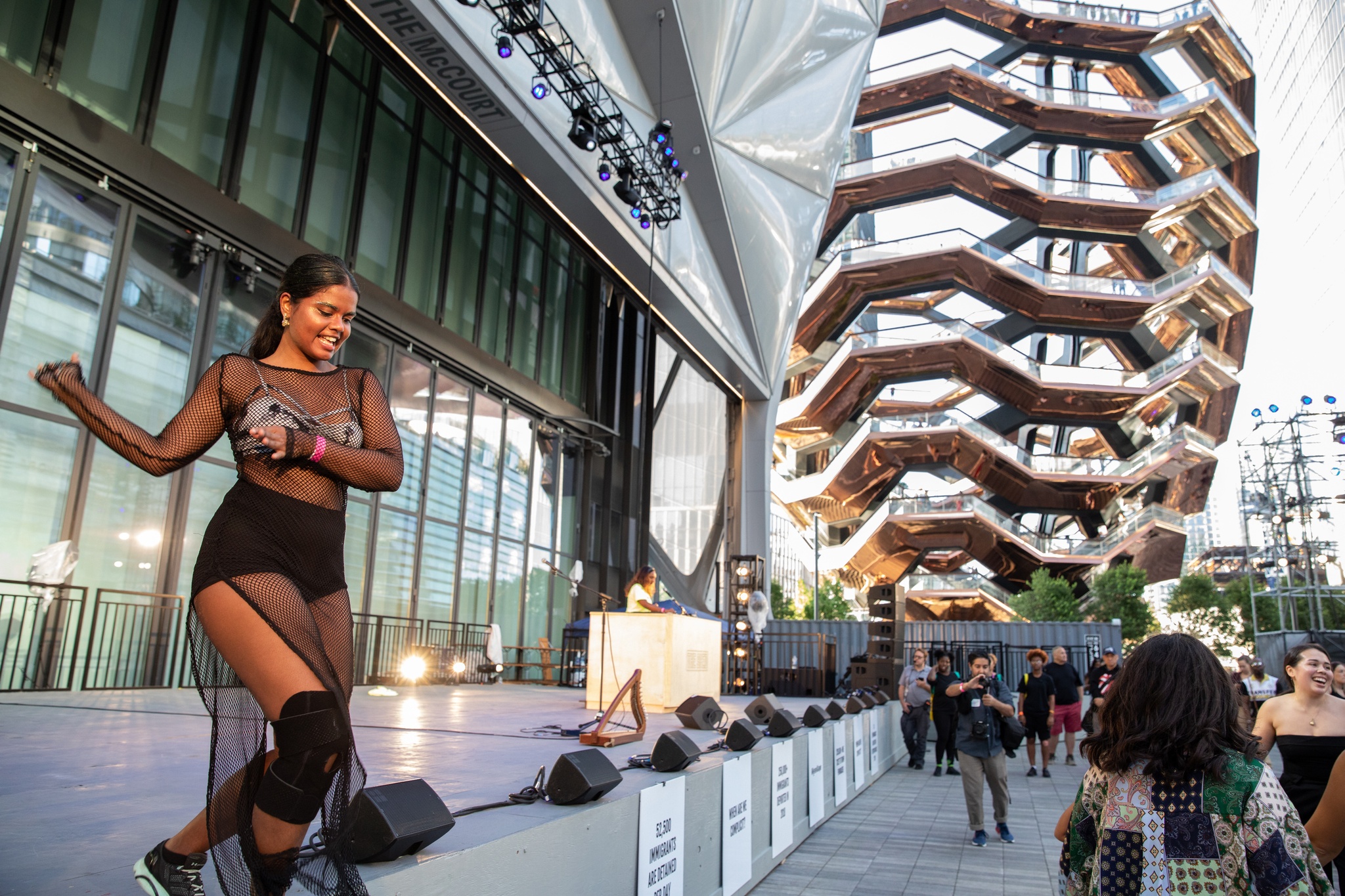 About this commission
MigrantScape is an audiovisual installation documenting the stories of four immigrants of differing immigration statuses living in New York and El Paso. The piece contends with the individuals' relationship to America's immigration system and increased border militarization. MigrantScape calls on viewers to reflect on the personal tolls that a restrictive, fear-based system creates. The piece is accompanied by archival research and interviews available at migrantscape.com.
The artist will perform a DJ set incorporating sounds from the installation on The Shed's Plaza at 5:30 pm on August 25 as part of this commission.
Thanushka Yakupitiyage is a Sri Lankan-born, Brooklyn-based multidisciplinary artist, DJ, cultural organizer, and activist. Yakupitiyage's art incorporates sound production and storytelling. She's also known by the artist name Ushka.
Thanushka Yakupitiyage, Creator, Director, and Producer
Mariana Martin Capriles, Video Editing and Design
Adam Partridge a.k.a. Atropolis, Audio Production
Nadia Awad, Associate Producer, Sound
Suzi Sadler, Videography and Photography
Claudia Norman, Associate Producer
Sarah Pier, Production Coordinator
Nathan Claus, Stage Manager
Stefan Carrillo, Head Carpenter
Gustavo Valdes, Head Electrician
Jim Van Bergen, Head Audio
Colin Roche, Head Rigger
Itohan Edoloyi, Lighting Design Coordinator
Jake Maize, Associate Lighting Design Coordinator
Patrick Lachance, Sound Design Coordinator
Fumika Tanaka, Production Assistant
Location and dates
This event takes place in the Plaza.
Installation: August 9 – 25, 2019 (30th Street Lobby)
DJ set: August 25, 5:30 pm (Plaza)
Details
This program include an installation in the 30th Street Lobby and a DJ set on August 25

Running time: 60 minutes (DJ set)
Acknowledgments
Thanushka Yakupitiyage thanks the incredible people who shared their stories for this work: Ravi Ragbir, Cynthia Pompa, Audu Kadiri, and Sara Martinez. She is grateful to the love, care, and support of so much of her community and family, including her partner, Shelby Chestnut, her sister Tharanga Yakupitiyage, her best friend Rage Kidvai, and collaborators Mariana Martin-Capriles, Adam Partridge, Nadia Awad, Suzi Sadler. Thanks also to Josh Begley, Emmanuel Iduma, Zari Esaian, Wayne Heller, Ivie Feliciano, Jamilah King, New Sanctuary Coalition, the A/P/A Institute at NYU, and CultureStrike.