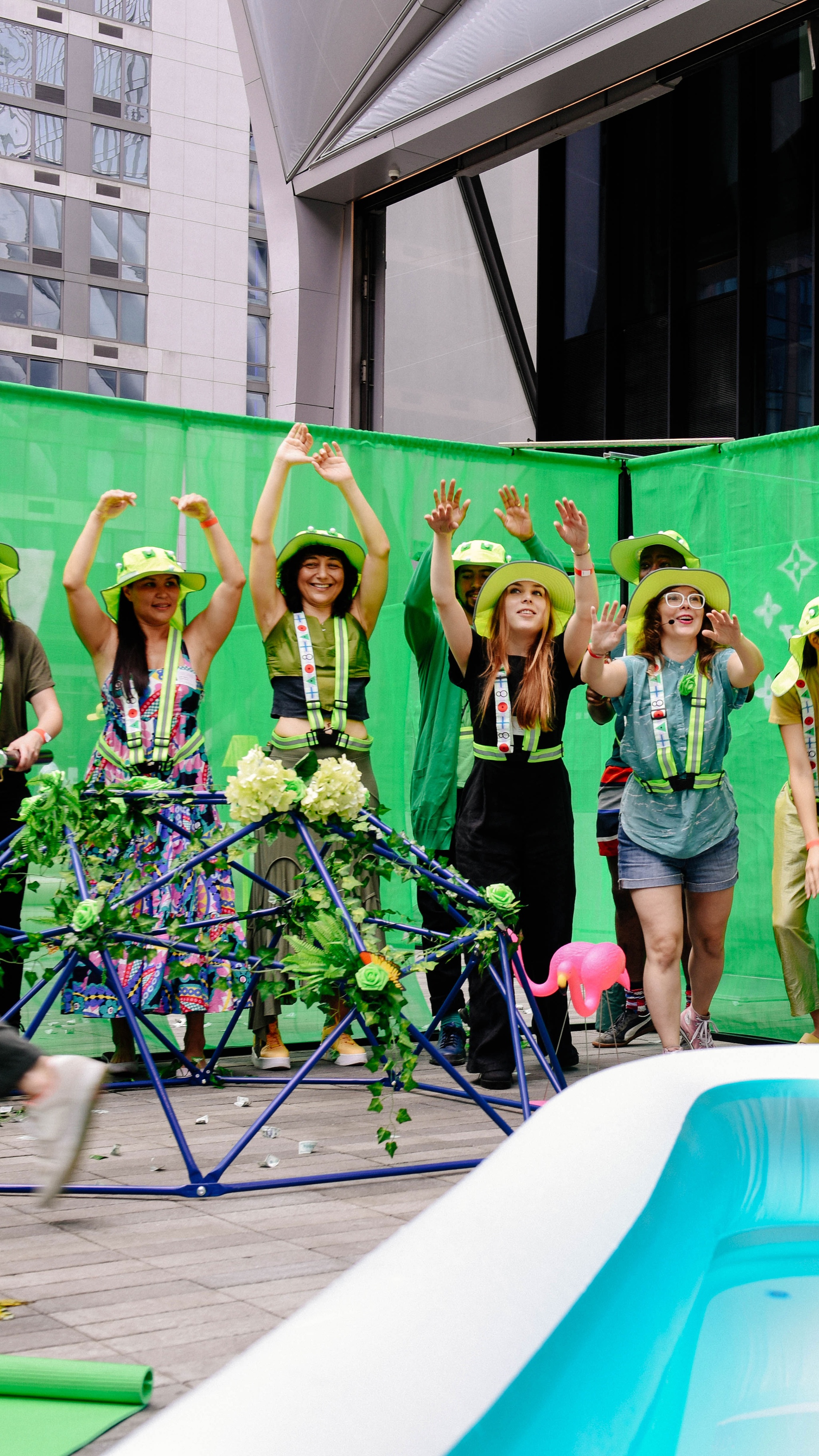 A public workshop reimagining what green community spaces can be
Tickets
FREE
Tickets to Open Call are free. Reservations are encouraged, but not required.
In the event of inclement weather, check our social media channels @theshedny for updates about individual performances.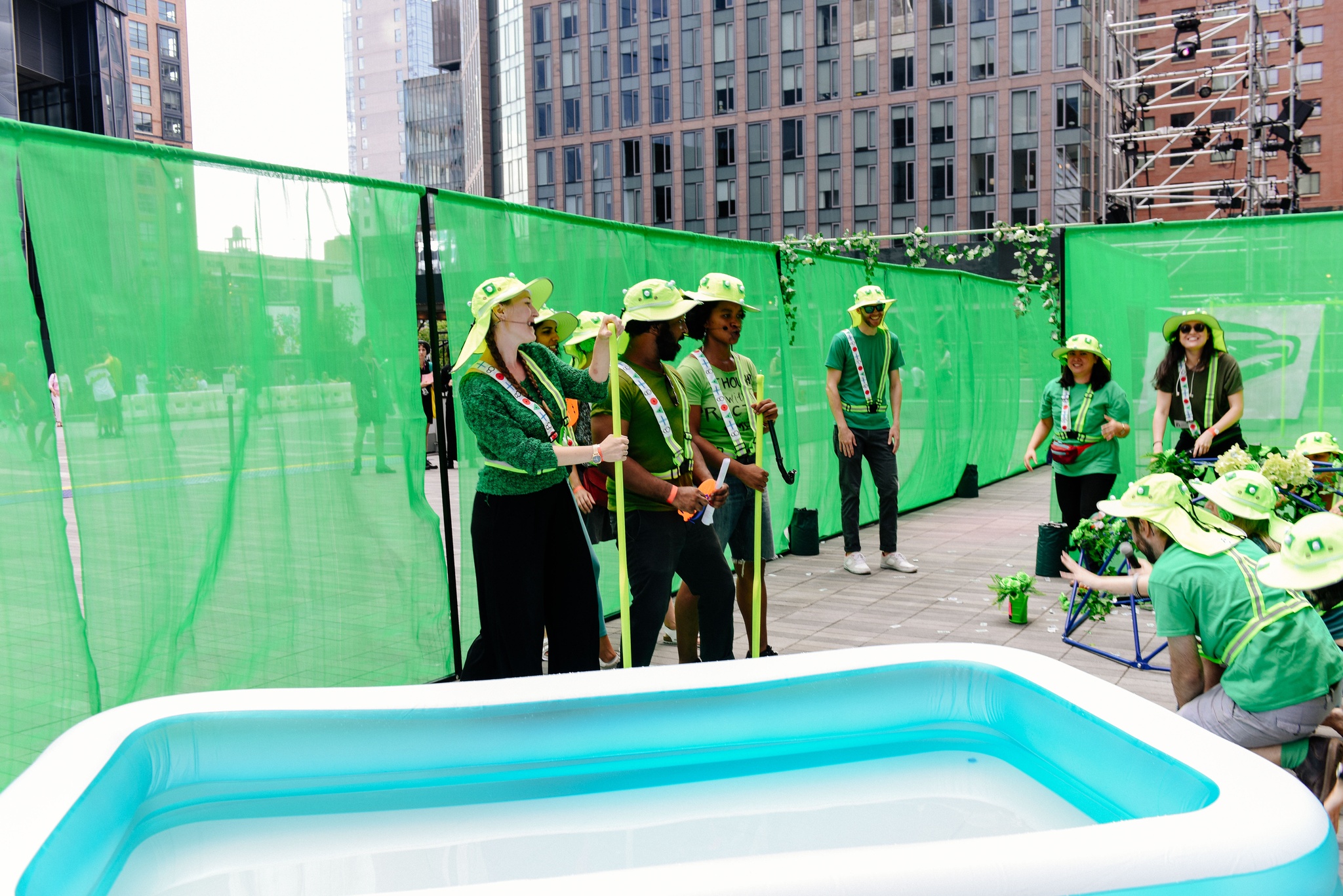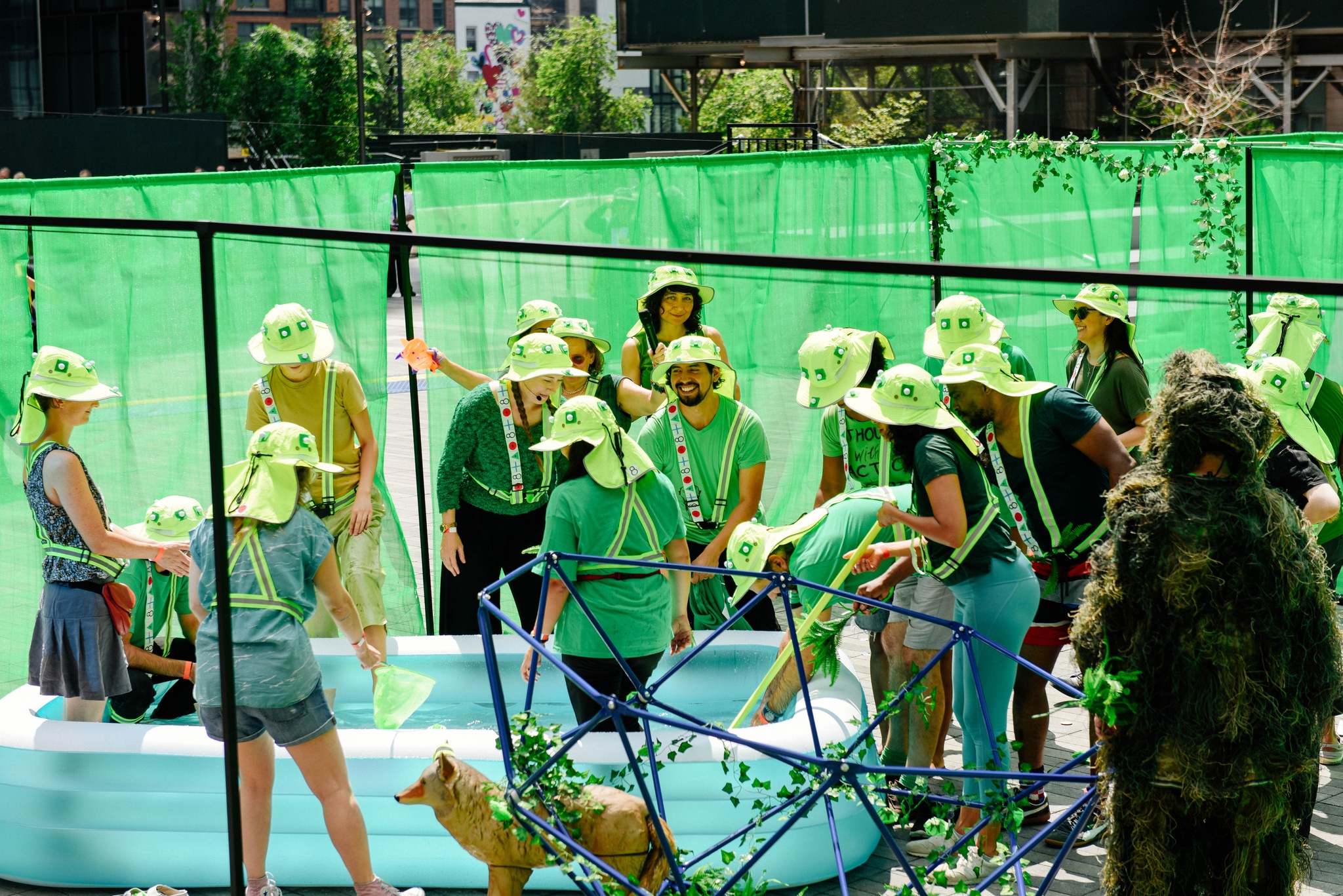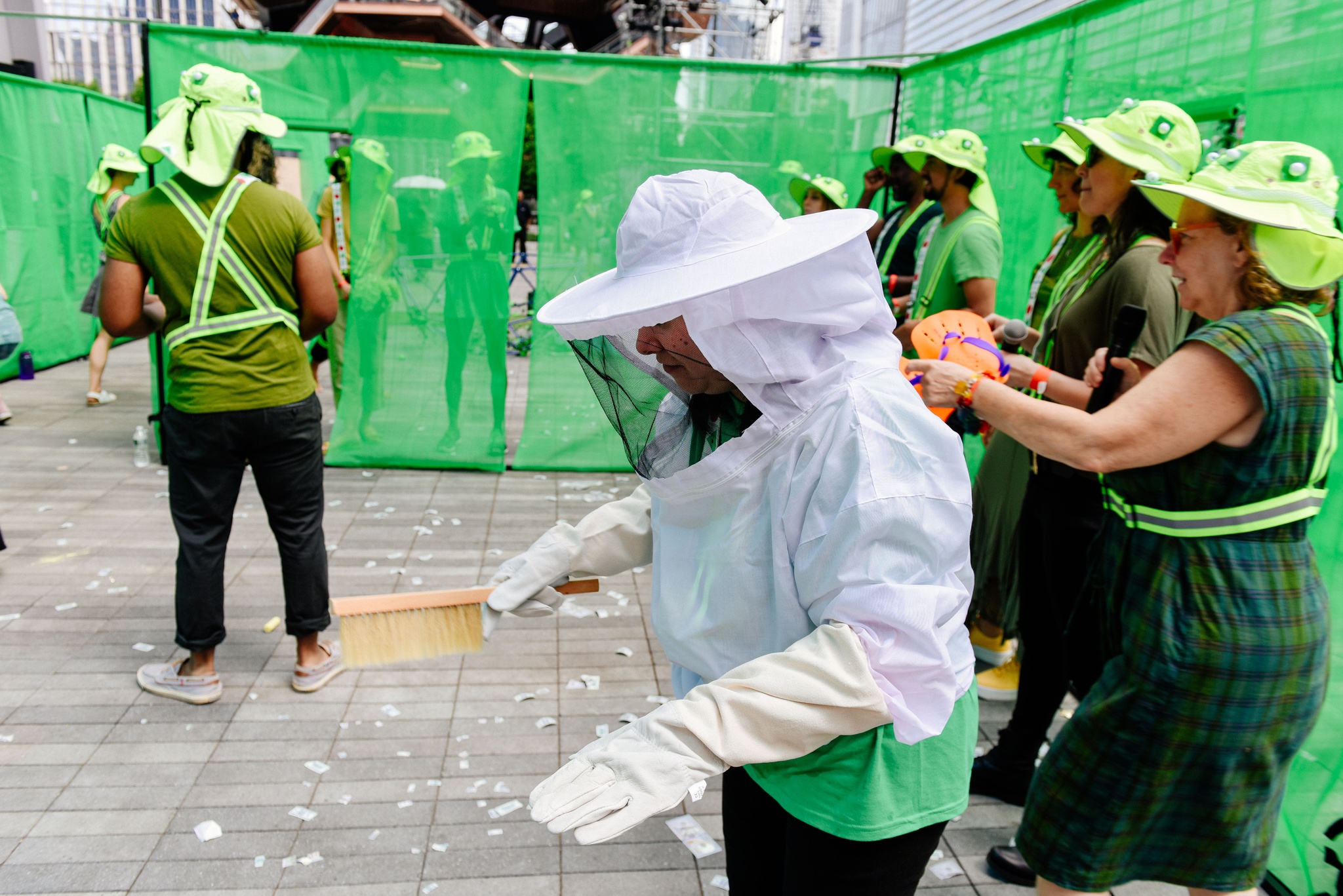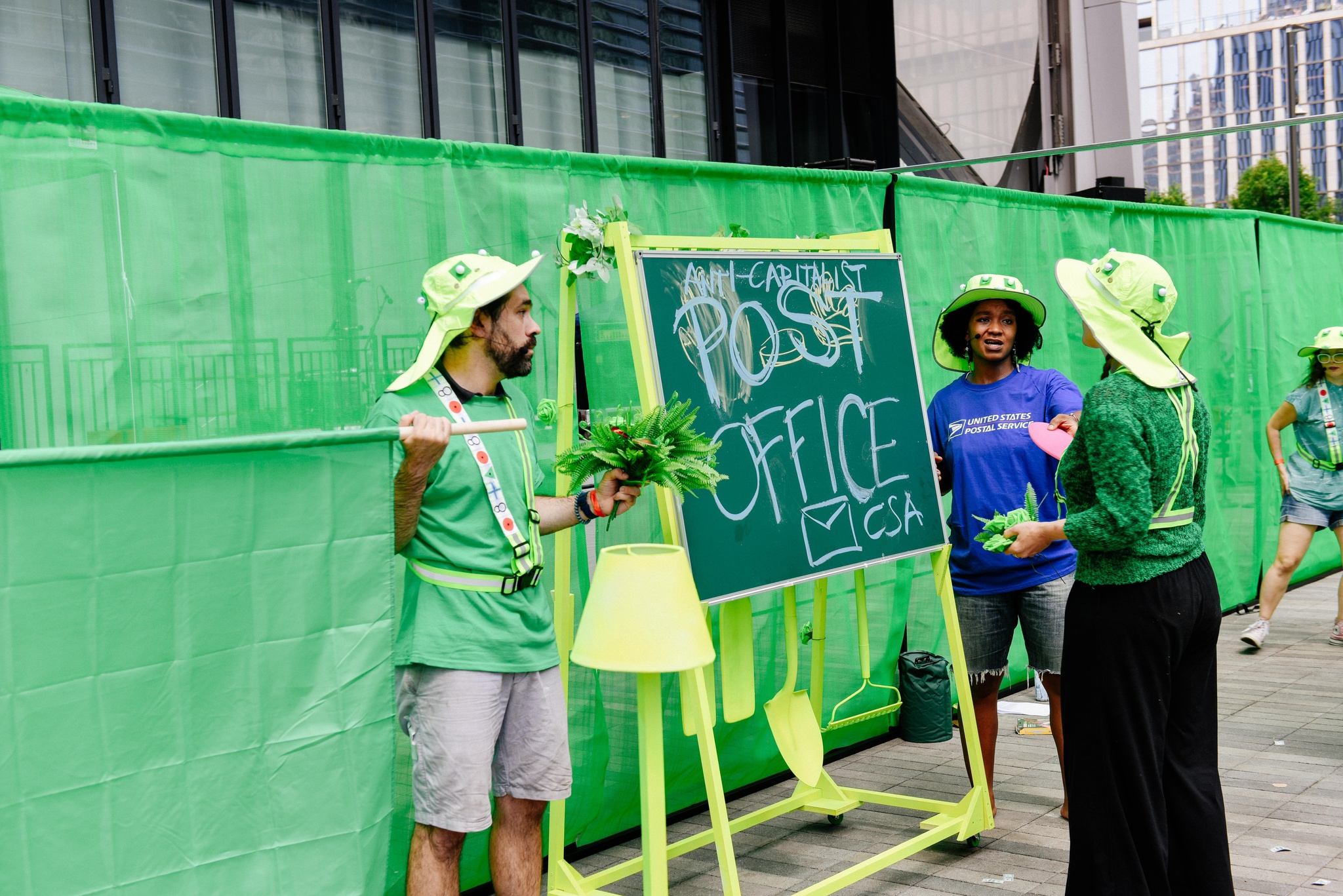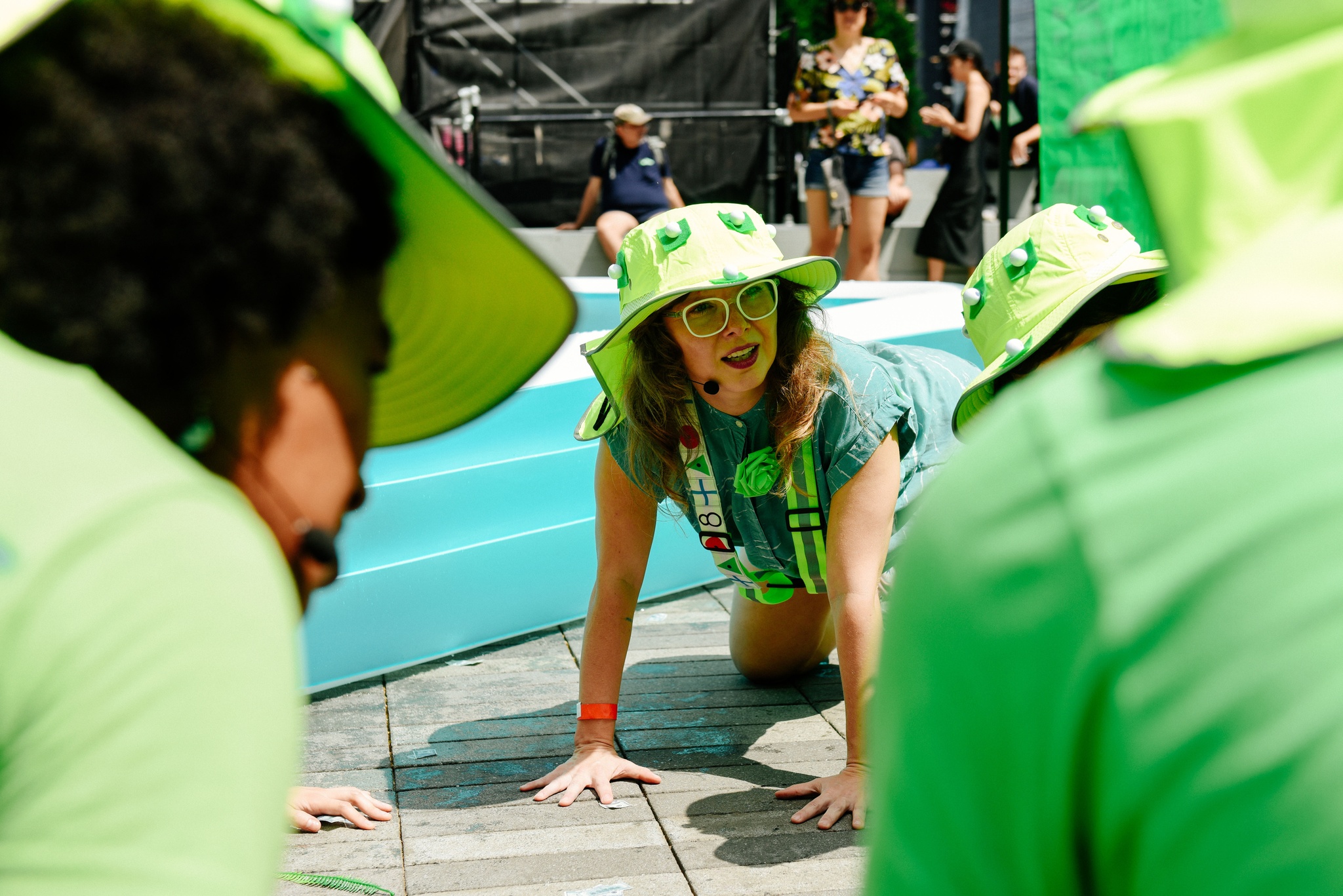 About this commission
In Extrapolation Factory's Metro Test Zones, actors showcase prototypes for future ways of living with a group of New Yorkers, animating hypothetical infrastructure and social dynamics related to the city's green urban spaces. This living experiment attempts to imagine how urban spaces could look, feel, and function differently in the future, as a result of the social, technological, ecological, economic, and political changes currently underway.
These theatrical experiments were collaboratively envisioned by the actors and participants through a futures workshop designed by The Extrapolation Factory for this commission. In this workshop, participants were introduced to methods and principles normally used by futurists, and invited to develop their own alternative future narratives for the future. Metro Test Zones's custom set design was inspired by the visions generated by participants in the workshop, and it is intended to serve as an interactive space for simulating these hypothetical futures.
The Extrapolation Factory, located in the Brooklyn Navy Yard, is a design-based research studio founded in 2012 by Elliott P. Montgomery and Chris Woebken. The studio develops experimental methods for collaboratively prototyping, experiencing, and impacting future scenarios.
Zenzele Cooper
Benjamin Holbrook
Heer Mehta
John Peery
Alexis Powell
Jasmine Schutt-VanMeveren
Candace Thompson
James Ryan Westphal
Claudia Norman, Associate Producer
Sarah Pier, Production Coordinator
Nathan Claus, Stage Manager
Stefan Carrillo, Head Carpenter
Gustavo Valdes, Head Electrician
Jim Van Bergen, Head Audio
Colin Roche, Head Rigger
Itohan Edoloyi, Lighting Design Coordinator
Jake Maize, Associate Lighting Design Coordinator
Patrick Lachance, Sound Design Coordinator
Fumika Tanaka, Production Assistant
Location and dates
This event takes place in the Plaza.
August 17, 11 am
Acknowledgments
Extrapolation Factory thanks the Graham Foundation for a public programs grant.