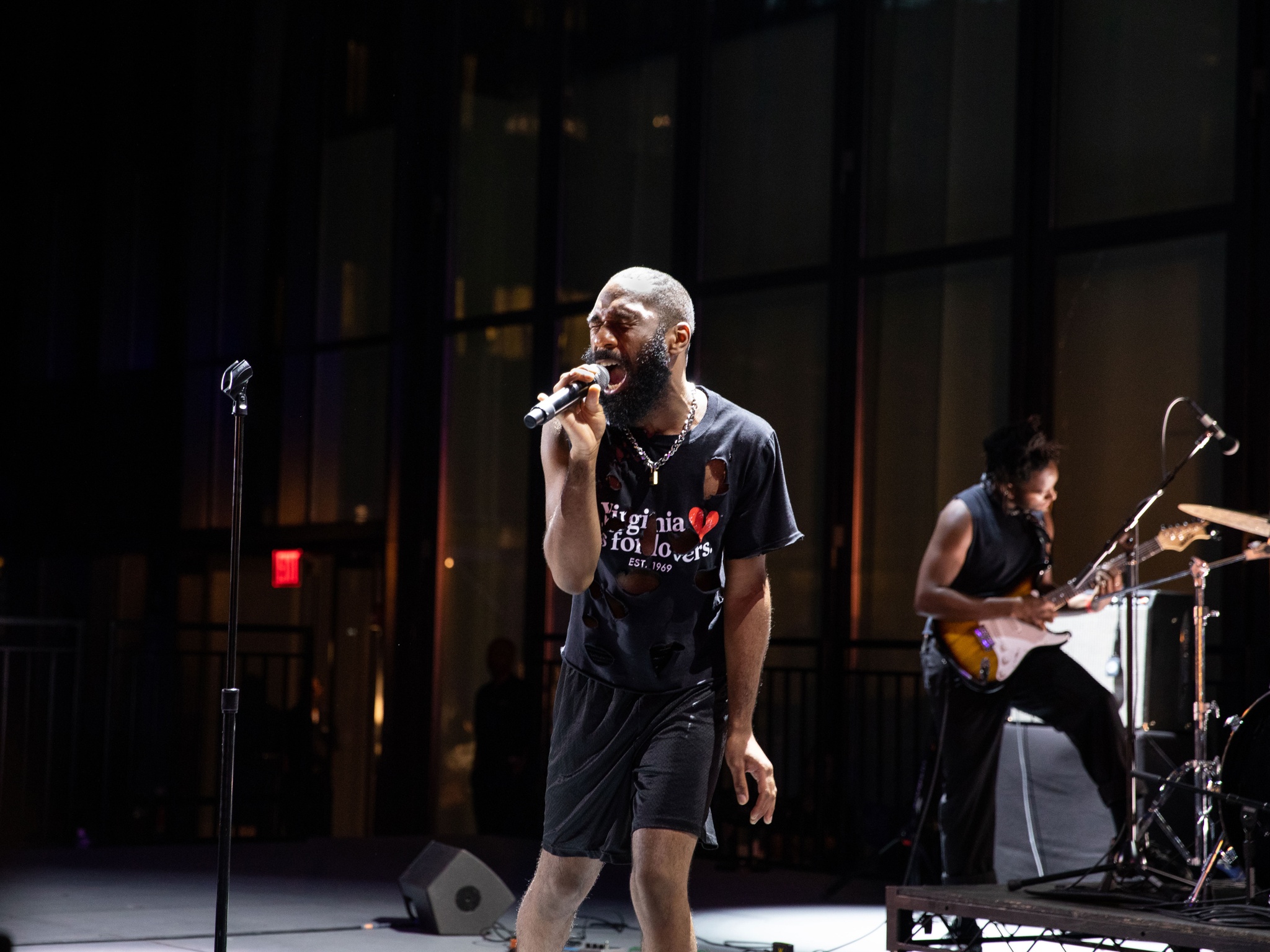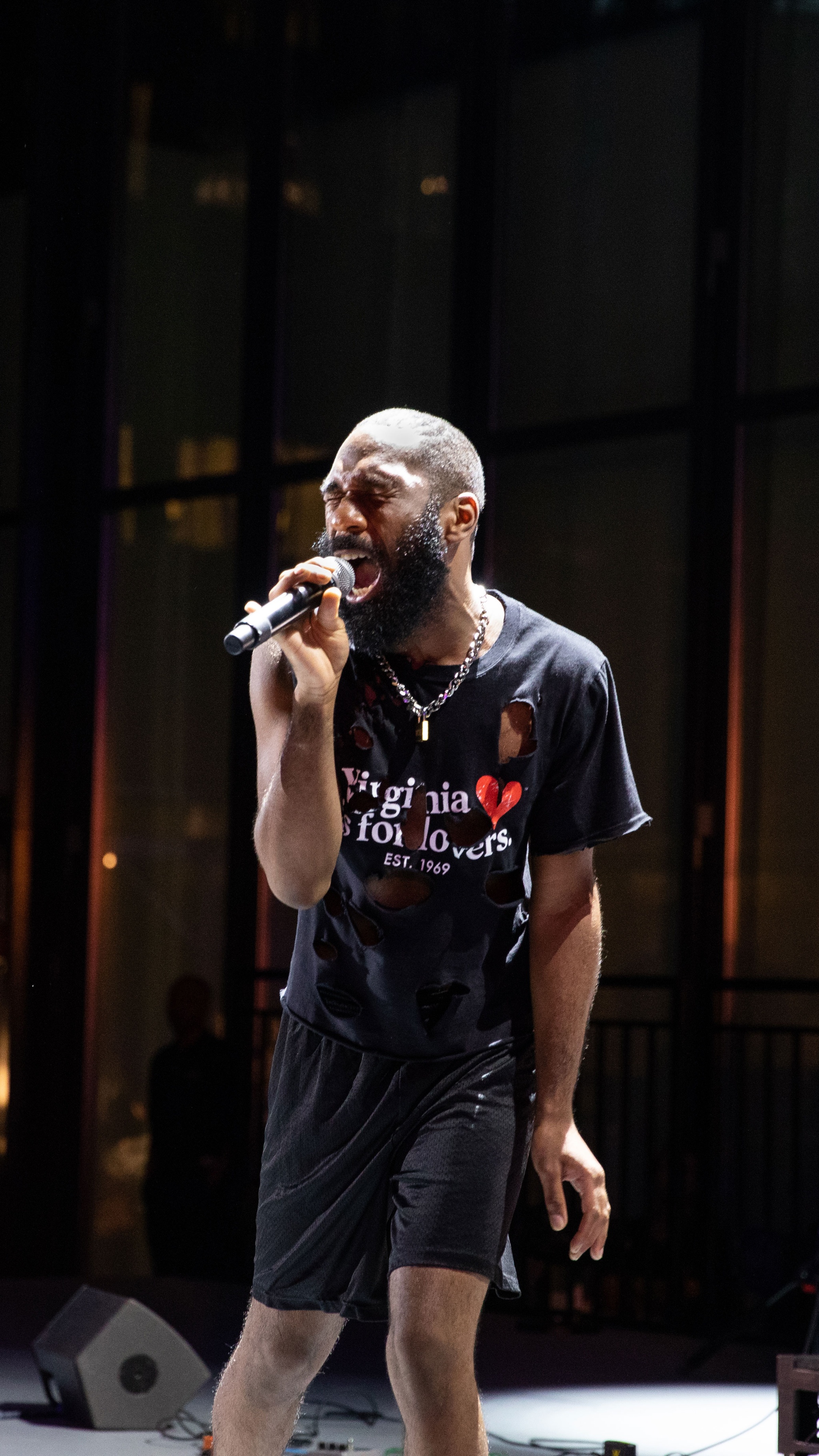 A performance piece considering the history and influence of hardcore punk
Tickets
FREE
Tickets to Open Call are free. Reservations are encouraged, but not required.
In the event of inclement weather, check our social media channels @theshedny for updates about individual performances.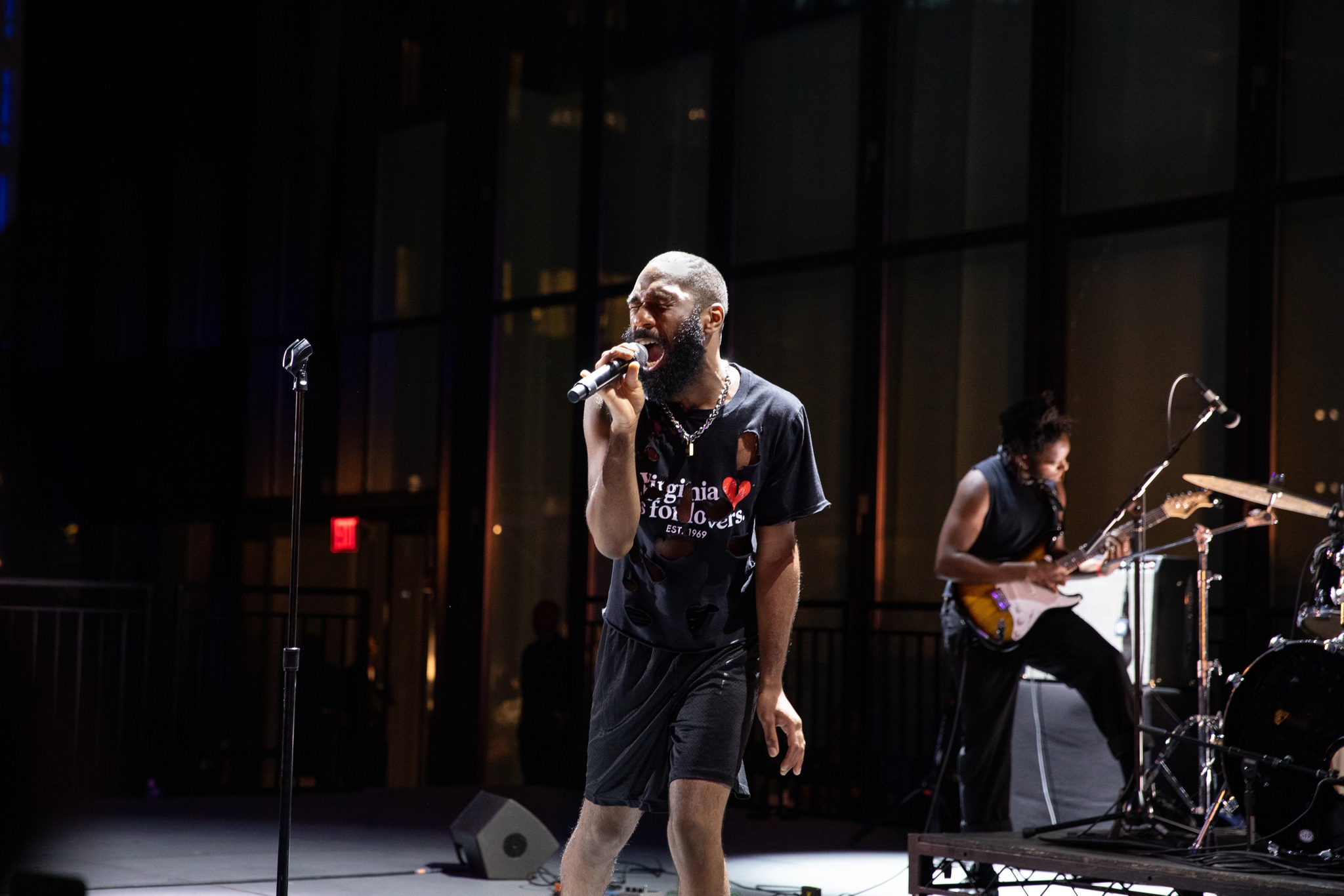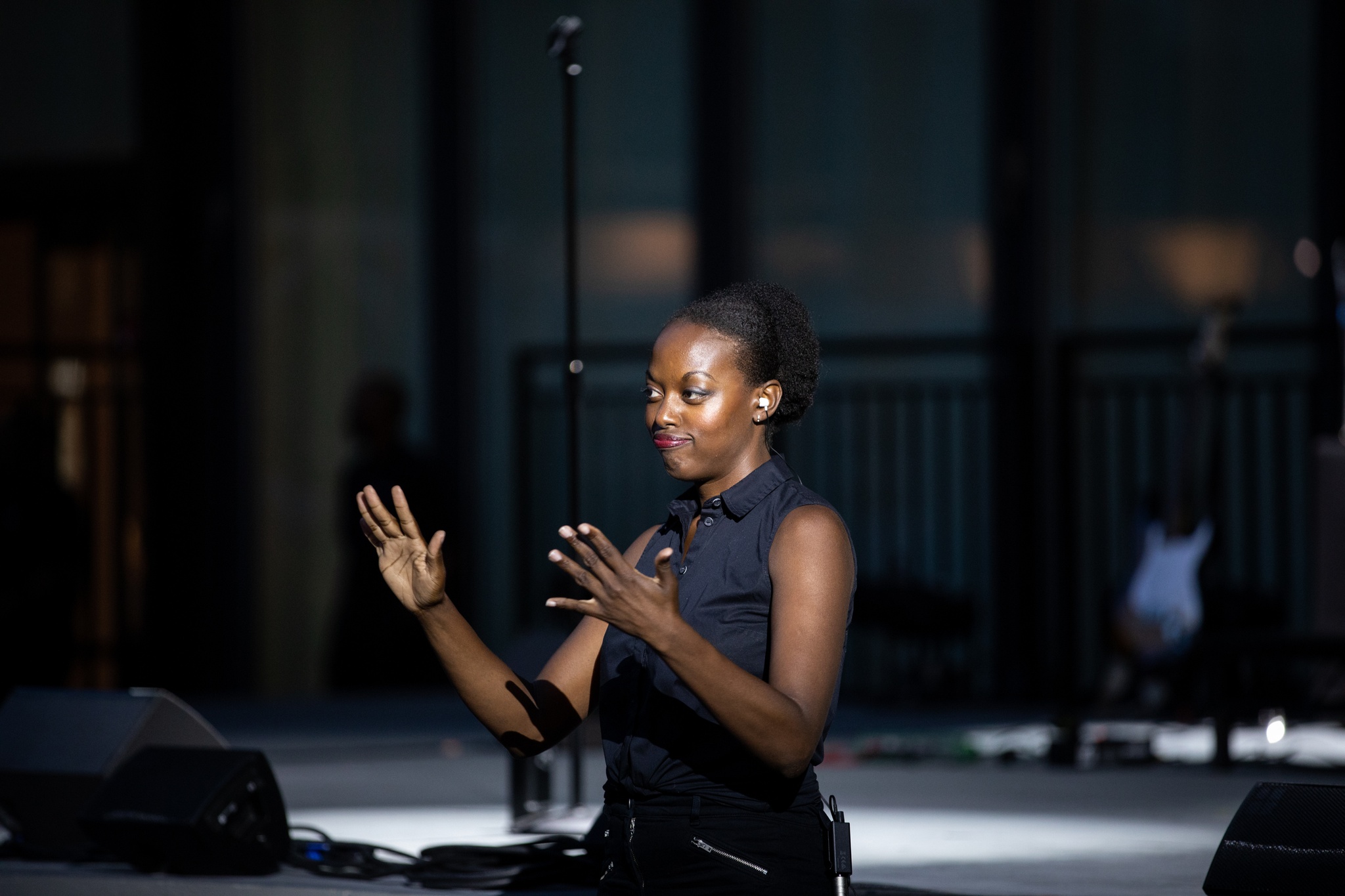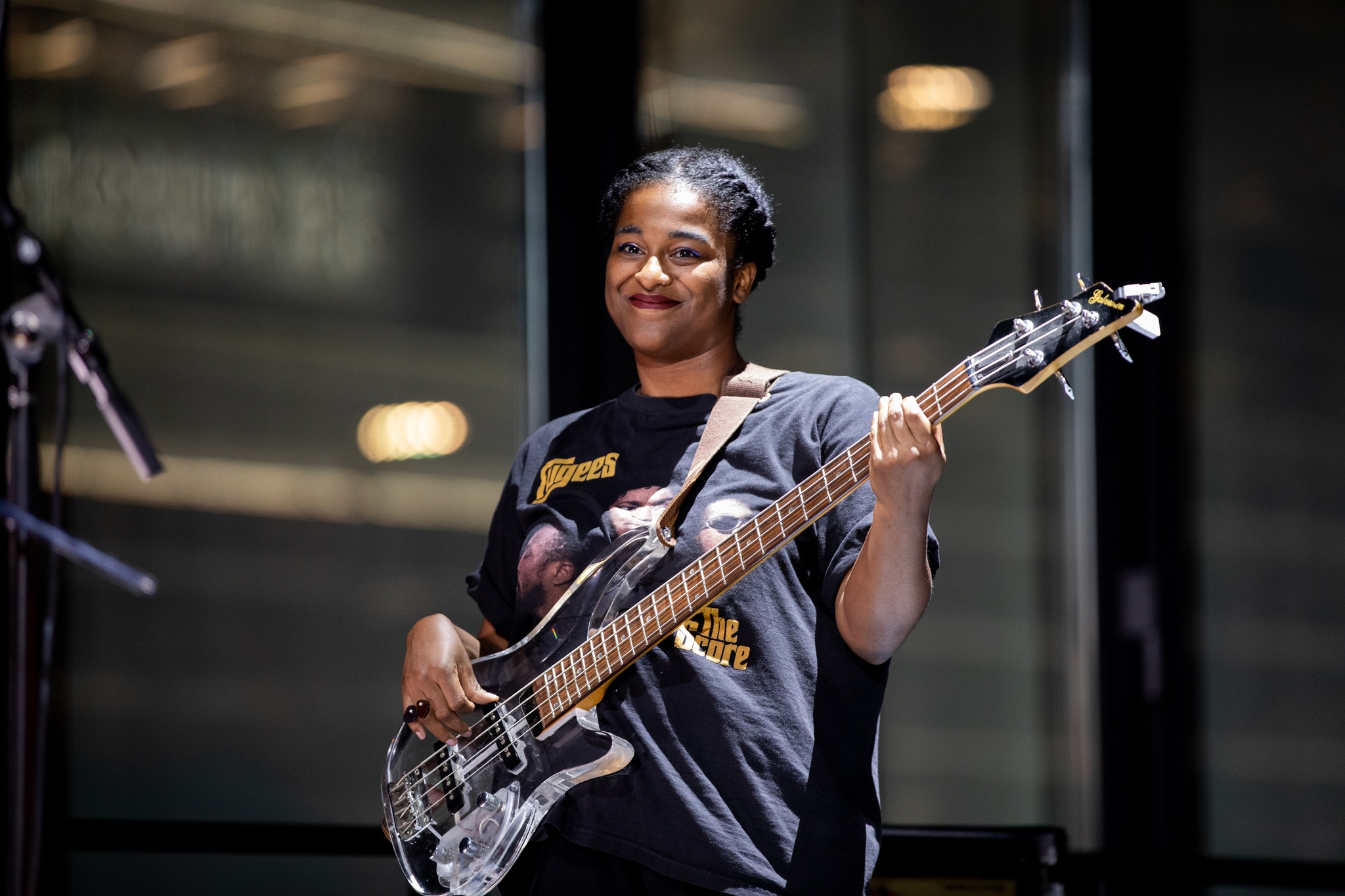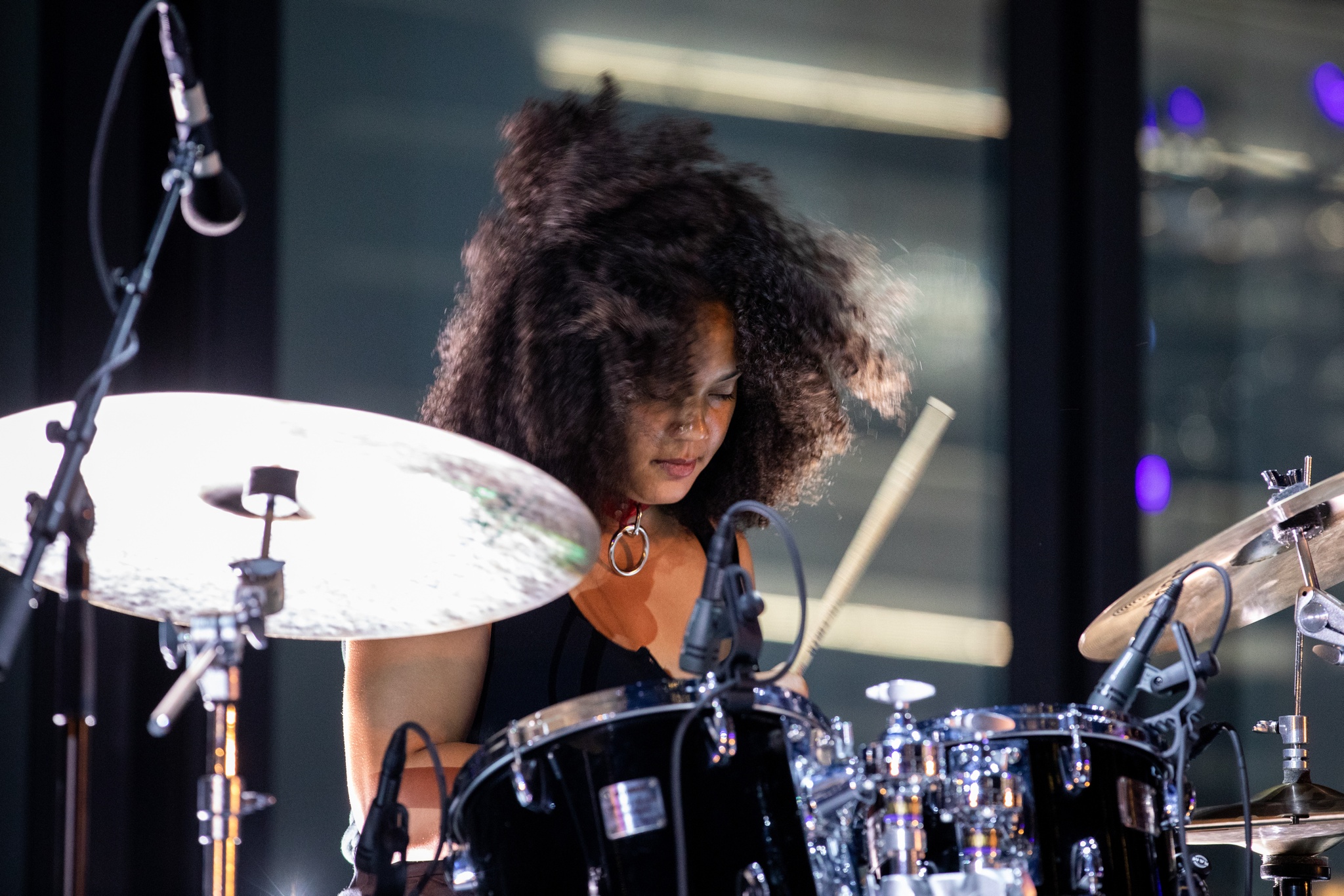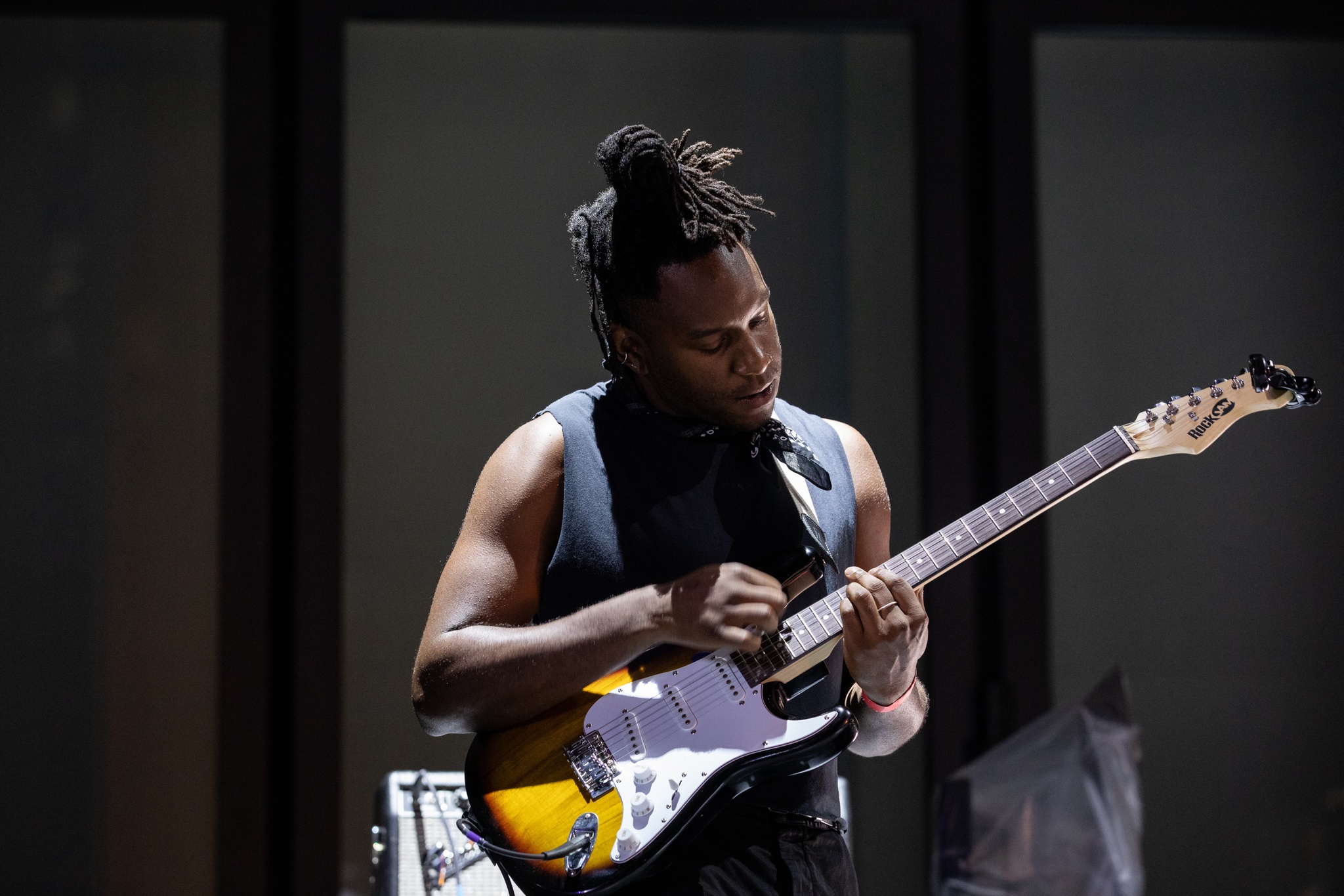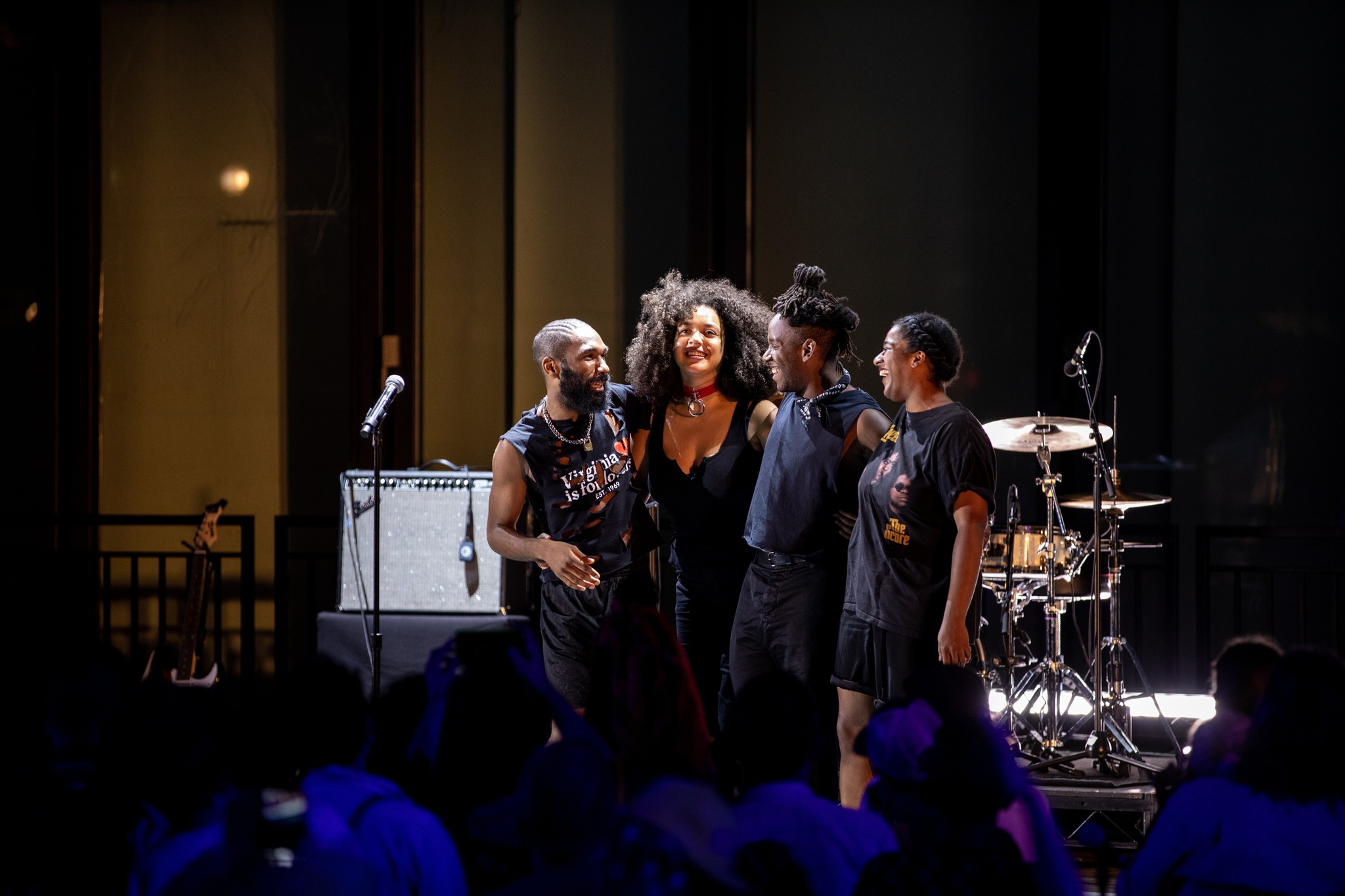 About this commission
Explain Totality (version 4) is the fourth in a series of performances that responds to and interacts with the origins and evolution of hardcore punk. The ensemble traces shifts and distinctions among post-hardcore, hardcore punk, punk, and rock 'n' roll with a series of cover songs altered with Allen's own lyrics about his teenage years growing up in suburban Northern Virginia. The work emphasizes the integral role of Black musicians in these genres, and asks broader questions about the music that characterizes and serves as a soundtrack to personal and collective experience, and the historical, geographical, and social contexts from which this music emerges.
Justin Allen is a New York City-based writer and performer.
Taja Cheek, Bass
Sean D. Henry-Smith, Guitar
Savannah Harris, Drums
Justin Allen, Vocalist
Claudia Norman, Associate Producer
Sarah Pier, Production Coordinator
Nathan Claus, Stage Manager
Stefan Carrillo, Head Carpenter
Gustavo Valdes, Head Electrician
Jim Van Bergen, Head Audio
Colin Roche, Head Rigger
Itohan Edoloyi, Lighting Design Coordinator
Jake Maize, Associate Lighting Design Coordinator
Patrick Lachance, Sound Design Coordinator
Fumika Tanaka, Production Assistant
Location and dates
This event takes place in the Plaza.
August 15, 8 pm
Details
Runtime: 45 minutes

This performance will be ASL interpreted
Acknowledgments
Justin Allen thanks his mom and dad, Sean D. Henry-Smith, Taja Cheek, Savannah Harris, Yulan Grant, Devin Kenny, Wendy S. Walters, Kamille Jackson, Issachar Dieng, Rami Karim, Marcellus Armstrong, Camilo Godoy, Yolene Grant, Sur Rodney (Sur), Edwin Ramoran, Anthony Meyers, Ashley Brockington, and Matthew Johnson at New York Vocal Coaching.