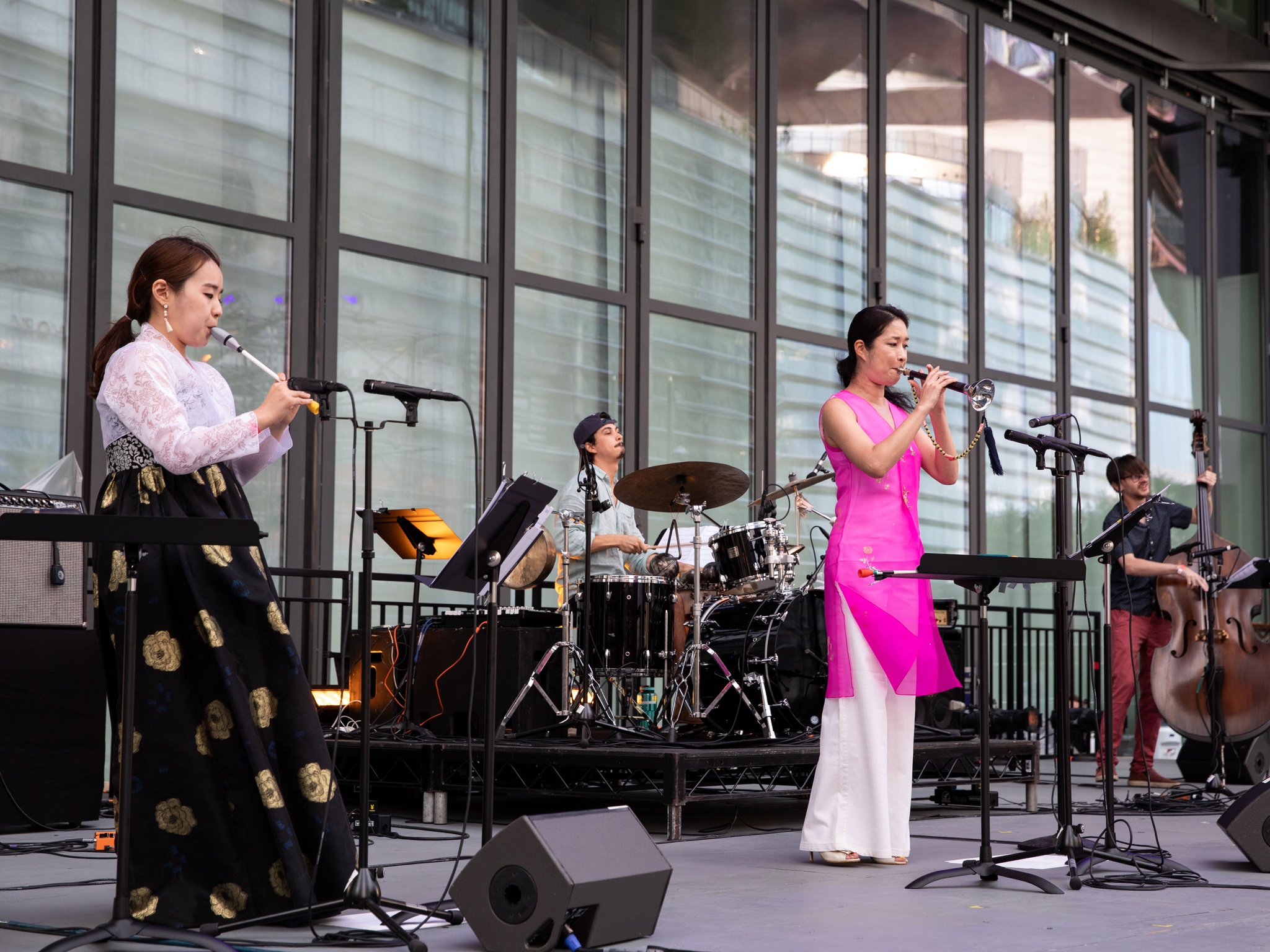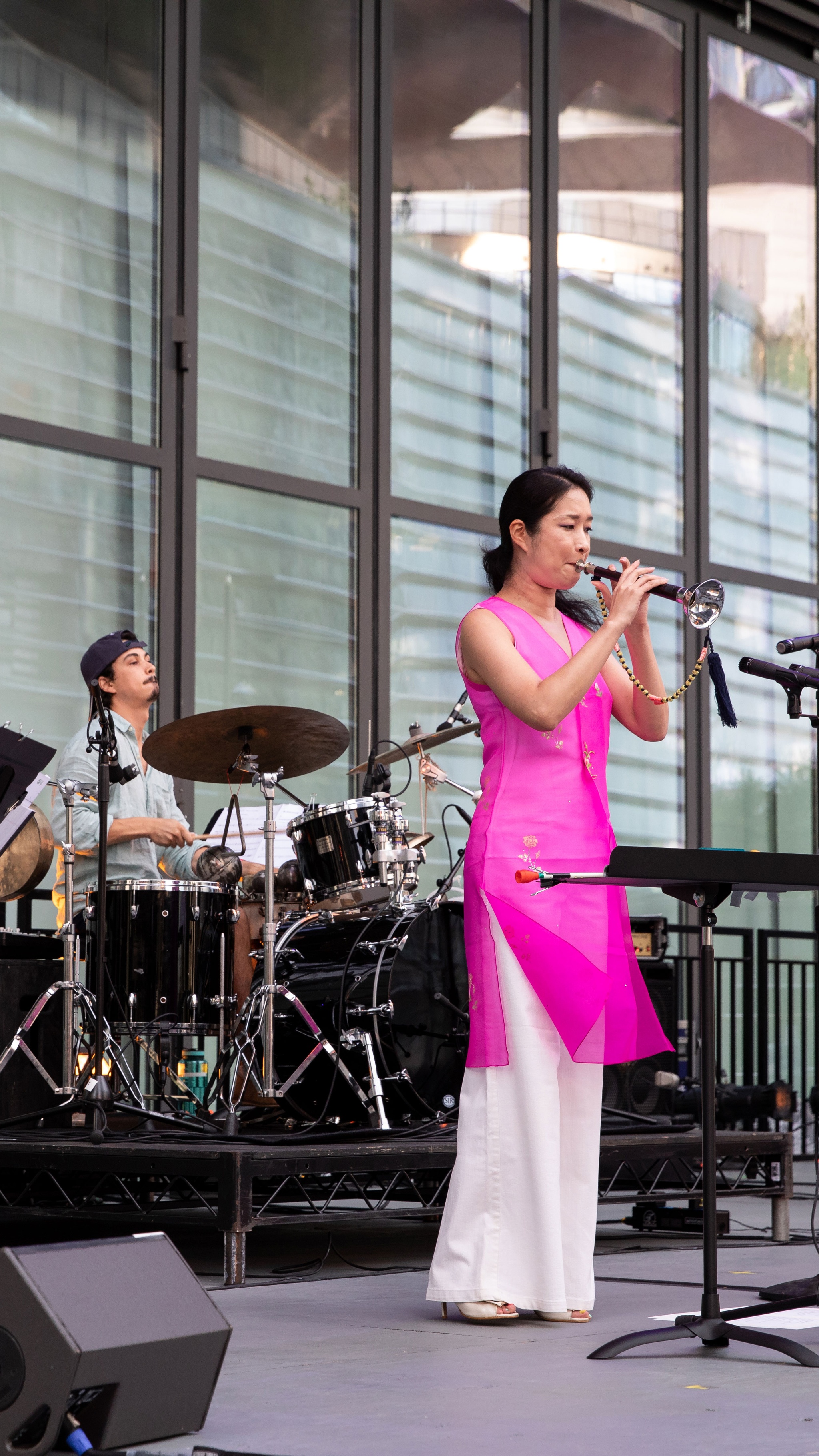 An evening-length performance of music using original 3D-printed instruments
Tickets
FREE
Tickets to Open Call are free. Reservations are encouraged, but not required.
In the event of inclement weather, check our social media channels @theshedny for updates about individual performances.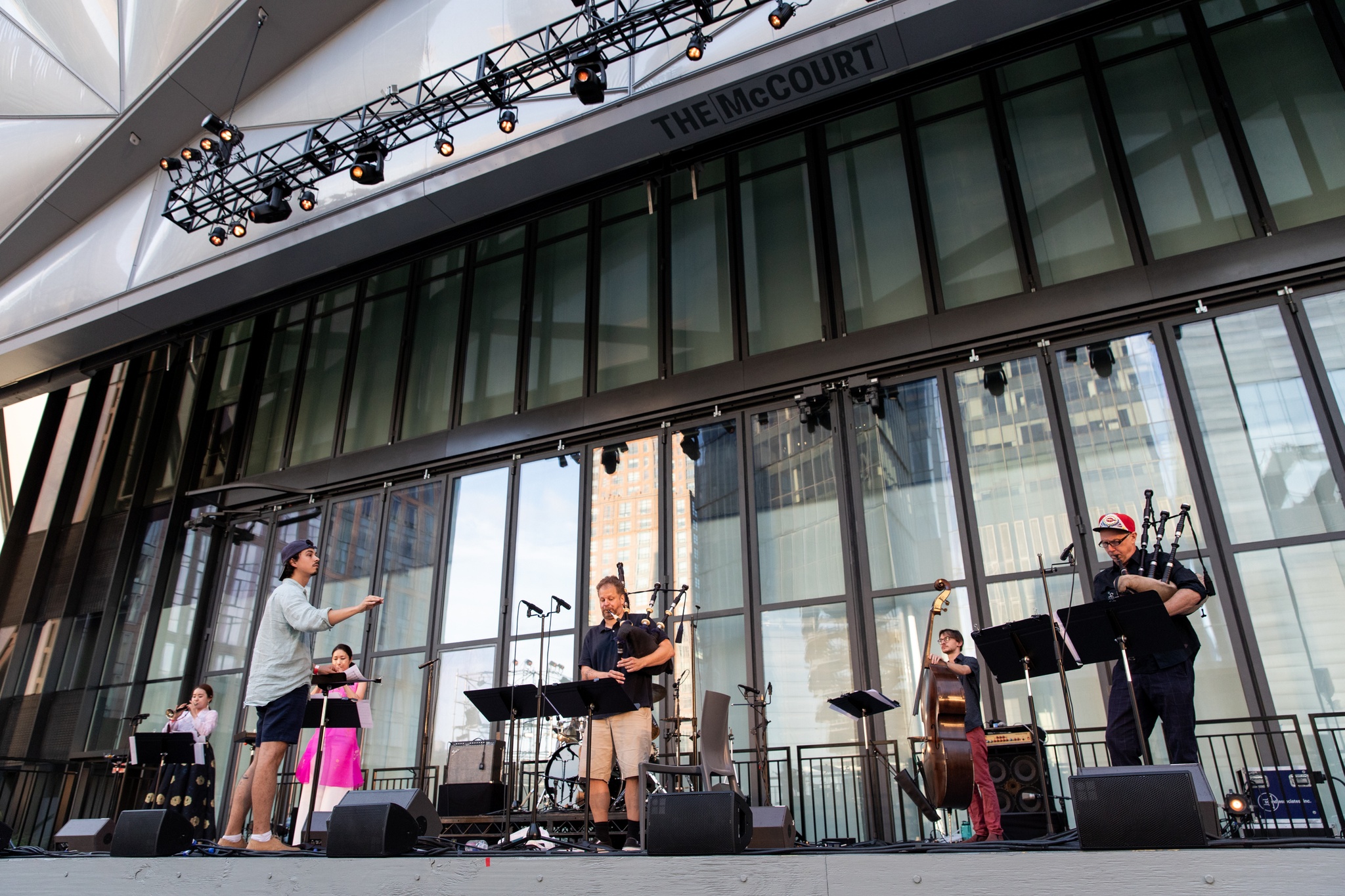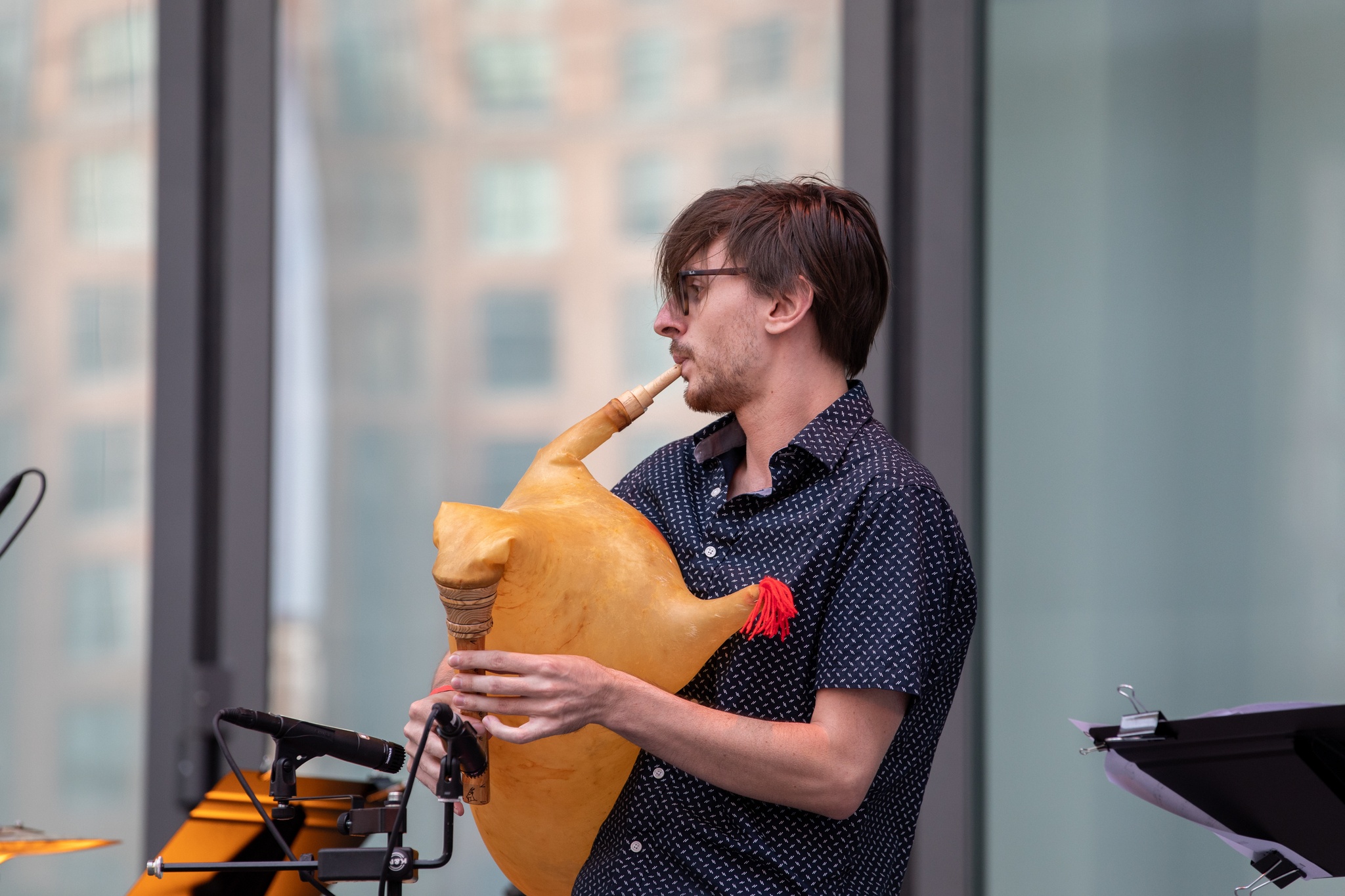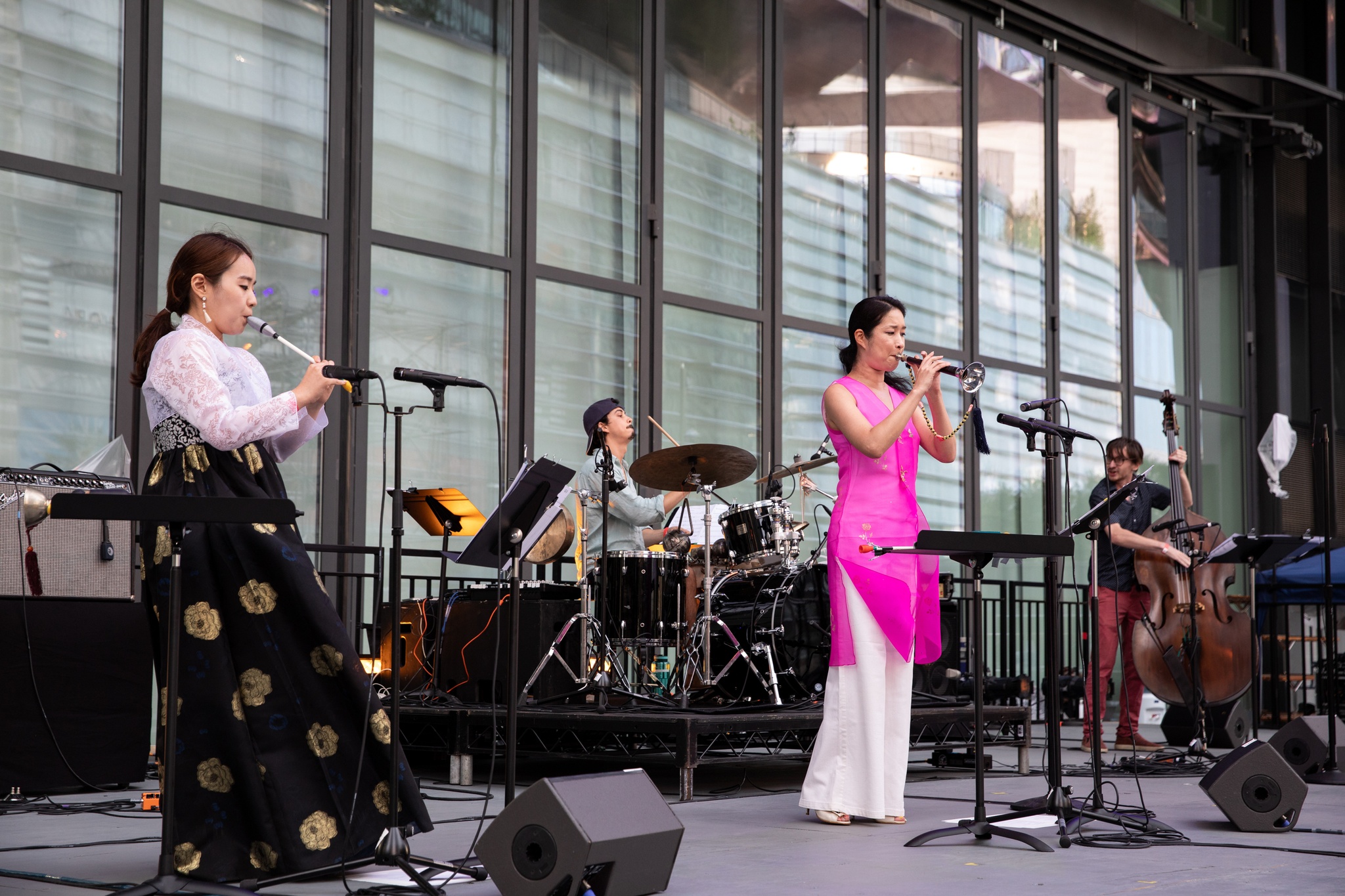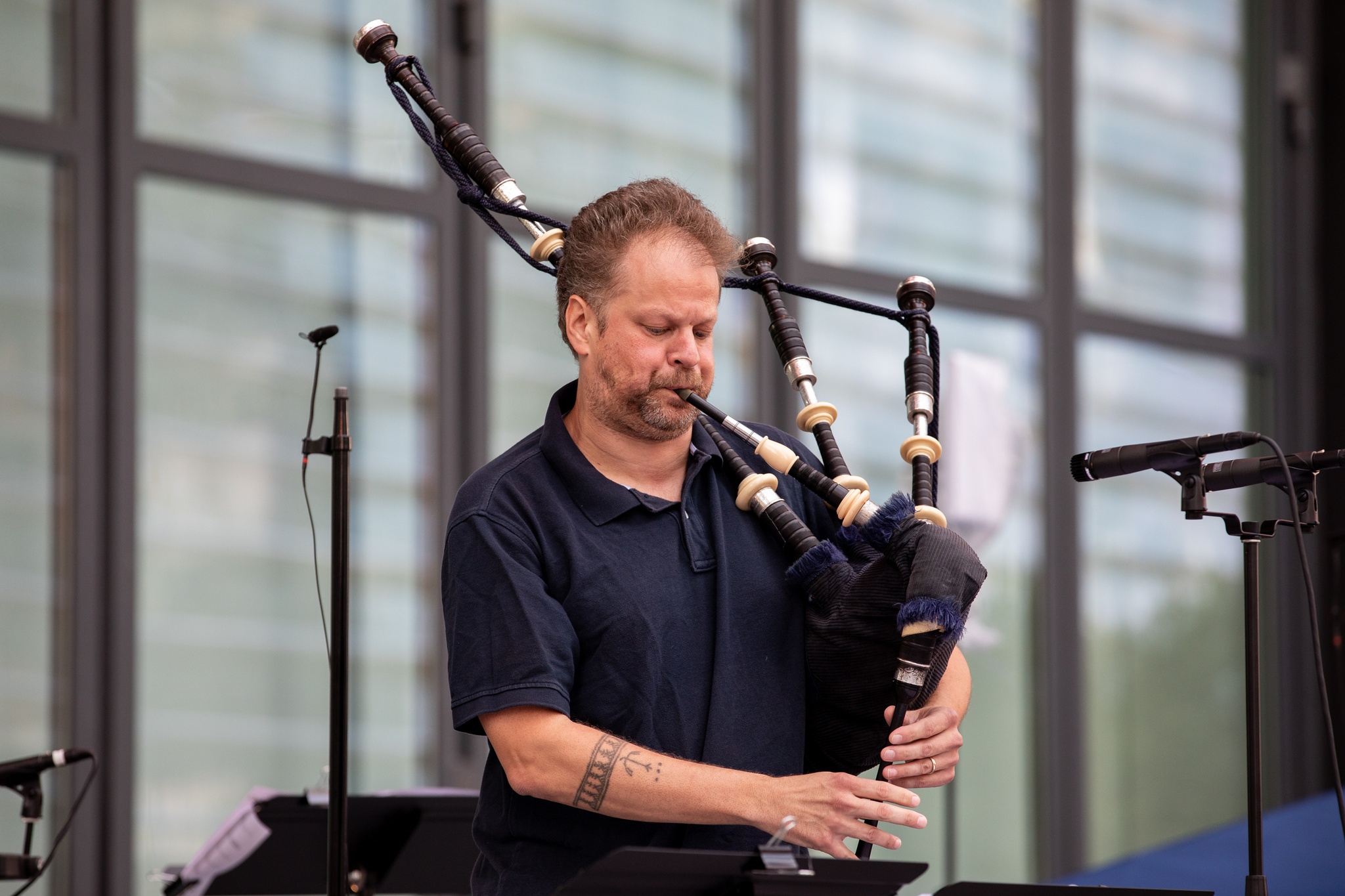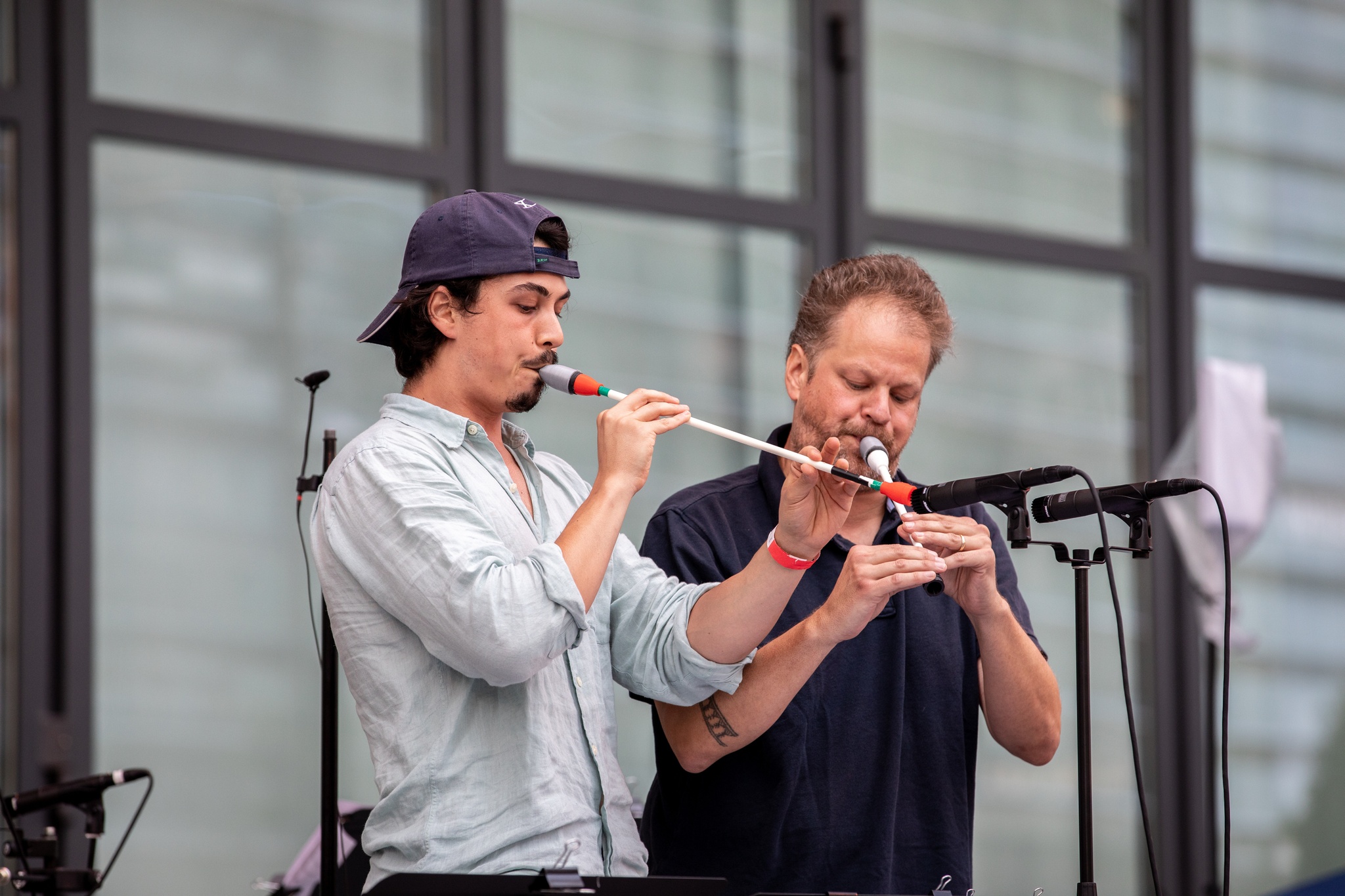 About this commission
When we took the fire is an evening-length concert work featuring a variety of double reed instruments, both traditional and newly devised. Double reeds constitute one of the oldest families of musical instruments, and have been independently developed by virtually every culture across the world. In forming a new ensemble comprised of instruments ranging from the piri and taepyeongso from Korea, highland bagpipes from Scotland, and the Istrian mih from Croatia, composers Vicente Hansen Atria and Mat Muntz seek to explore a unique sonic realm shared by these disparate manifestations of the double reed. These traditional instruments will be paired with newly invented counterparts (designed by the composers via 3-D-printing technology), processed through live electronics, and specially arrayed to take advantage of The Plaza's large, outdoor space. The work is in part an examination of how cutting-edge technology coexists with time-honored tradition, and how distinct cultural forms are allowed to interact in unprecedented ways.
Vicente Hansen Atria is a New York City-based drummer and composer. Mat Muntz is a Brooklyn-based bassist and composer.
Gamin, Piri, Taepyeongso, Micro-aulos, Loraxophone
Jooah Yoon, Piri, Taepyeongso, Micro-aulos, Loraxophone
David Watson, Great Highland Bagpipe, Micro-aulos, Loraxophone
Matthew Welch, Great Highland Bagpipe, Micro-aulos, Loraxophone
Mat Muntz, Contrabass, Mih, Subaulos
Vicente Hansen Atria, Drummer and Electronics
Claudia Norman, Associate Producer
Sarah Pier, Production Coordinator
Nathan Claus, Stage Manager
Stefan Carrillo, Head Carpenter
Gustavo Valdes, Head Electrician
Jim Van Bergen, Head Audio
Colin Roche, Head Rigger
Itohan Edoloyi, Lighting Design Coordinator
Jake Maize, Associate Lighting Design Coordinator
Patrick Lachance, Sound Design Coordinator
Fumika Tanaka, Production Assistant
Location and dates
This event takes place in the Plaza.
August 15, 6 pm
Acknowledgments
Mat and Vicente would like to thank Astrid Kuljanic, Dario Kucic, Andrea Fiume, Kyra Smith, George Lewis, Seth Cluett, Magdalena Atria, and all the musicians involved in the project.