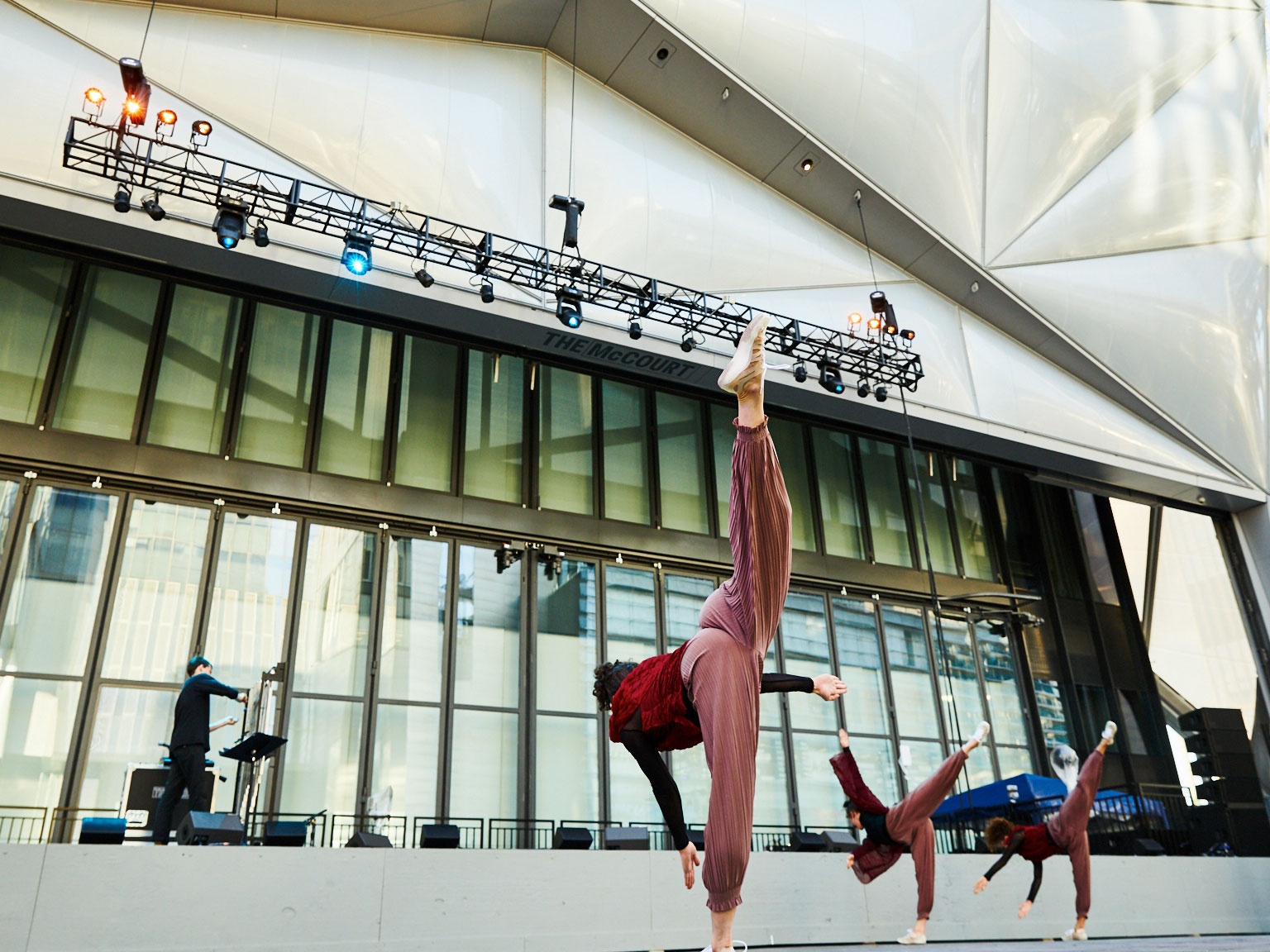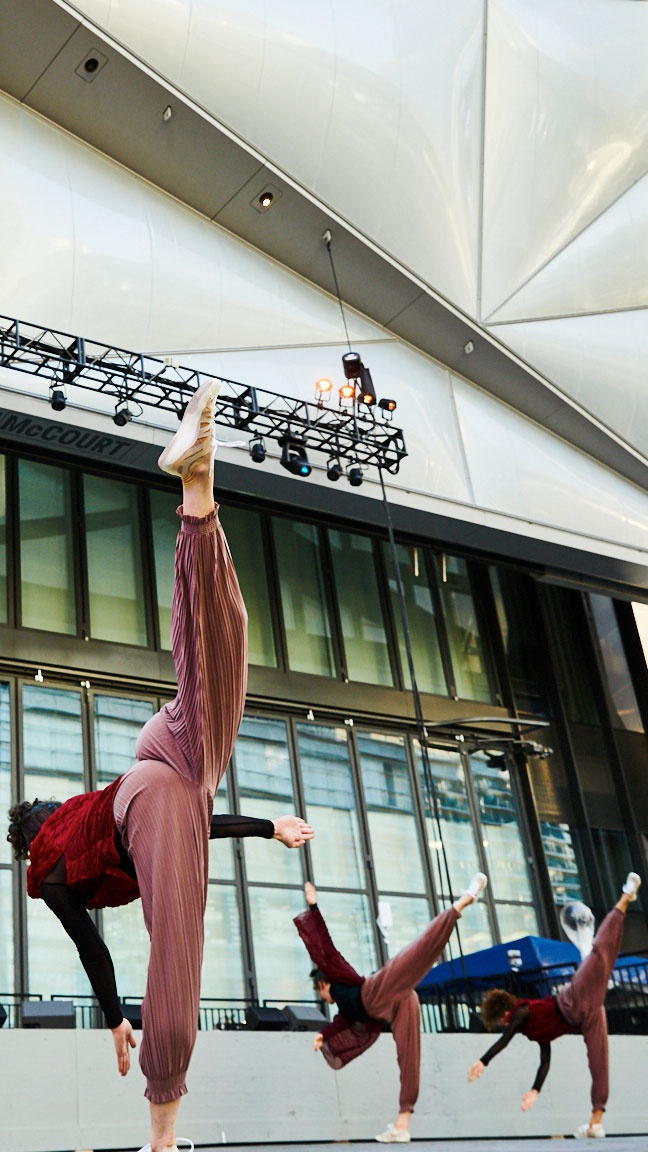 A new choreographic work for bells
Tickets
FREE
Tickets to Open Call are free. Reservations are encouraged, but not required.
In the event of inclement weather, check our social media channels @theshedny for updates about individual performances.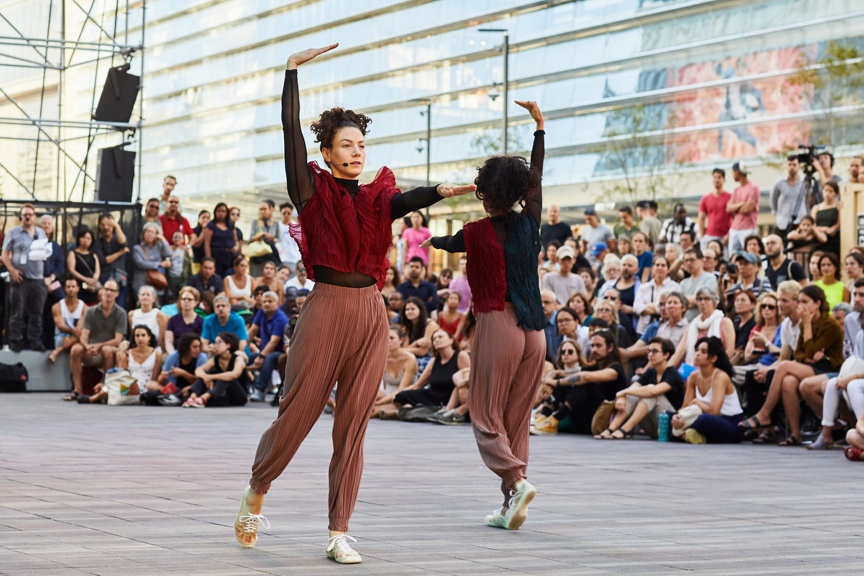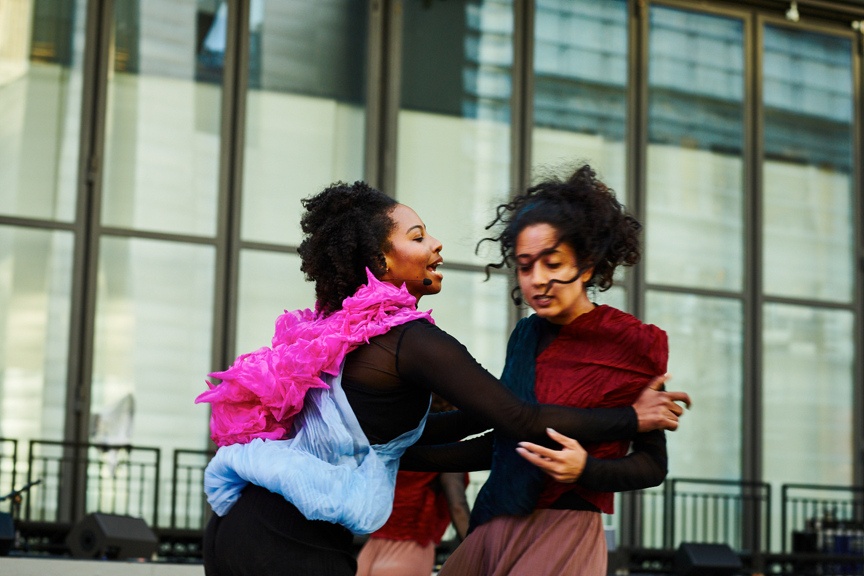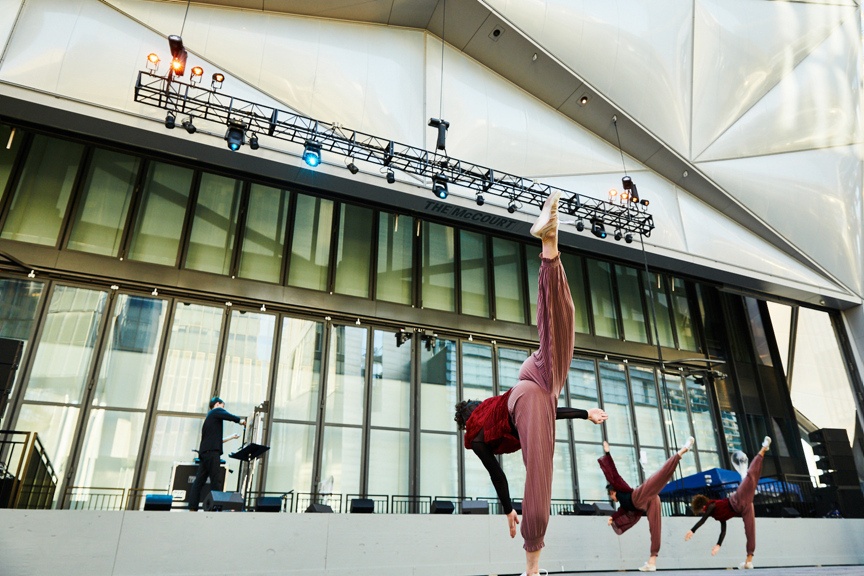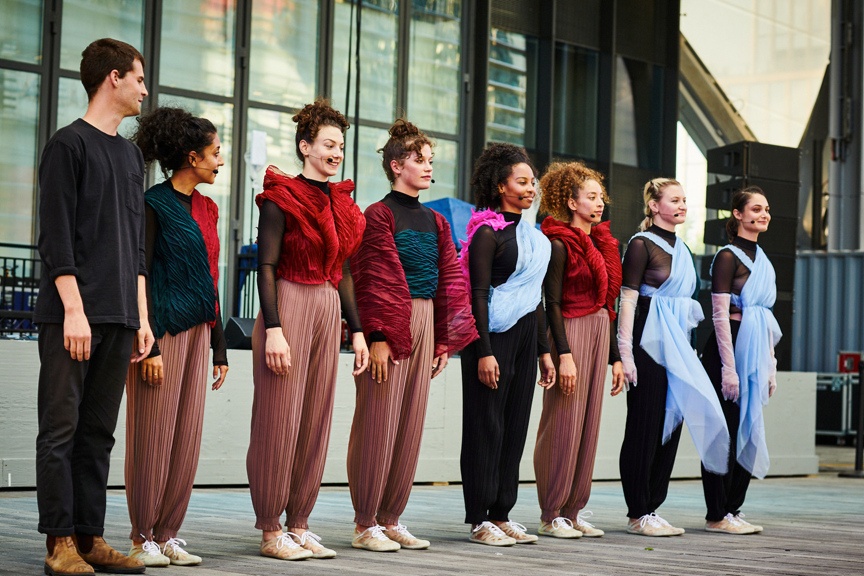 About this commission
"I was a traveler, and I came to a bay full of pelicans. I was a shepherd, and my sheep began to disperse and claim their sovereignty, renouncing me as their leader. I saw that their woolly figures began to dissolve into the landscape and it once again became 'still.' I was a stiff and oddly textured cube lording over my vista, my vista, and far off in the distance I heard the Napoli bells, and then I saw them, descending, each one being tolled by a different and differently blessed friend, friends I recognized and friends I knew came from the future, after the Big Rupture of My Life. Each bell looked different, and each clapper was a different length. Some friends had to use their whole bodies just to get the thing moving from the yolk, and others simply had to touch theirs and it would begin to sound in a thousand prisms. I climbed off my perch and hopped back into my boat, feeling the need to get out of the bay and closer to the bells in the sky—but it became clear that the boat was now a ship, and I was at the helm of it, meaning I had much more power than I had wanted at that moment. The sheep were now fully grown, fully wise women, and were now waiting for me just beyond the row of Carillon Bells—but just as I called to them, to ask them to return to the ship, one began to turn around, one lay down on the sand, one picked a fistful of grass and threw it at the waves, one swung left and right, mimicking the bell, and asked 'What is Rhythm?' and the last two sort of stumbled backwards with their arms stretched out, and asked, 'Why are there Angels at the top of the Bayard Building*?'"
Includes poems by HD, Aicha Mint Chighaly, Ezra Pound, and transcriptions of the "Mayan Definitions" by Alonzo Gonzales Mó, as well as an original text by Maya Lee-Parritz.
Maya Lee-Parritz is a dancer and choreographer living and working in New York City.
Maya Lee-Parritz, Choreography
Henry Birdsey, Original Musical Score and Live Performance
Arielle Davidoff, Costumes
Savannah Lyons Anthony
Miriam Gabriel
Rachel Gill
Gwendolyn Knapp
Ambika Raina
Rochelle Jamila Wilbun
Anna Witenberg
Claudia Norman, Associate Producer
Sarah Pier, Production Coordinator
Nathan Claus, Stage Manager
Stefan Carrillo, Head Carpenter
Gustavo Valdes, Head Electrician
Jim Van Bergen, Head Audio
Colin Roche, Head Rigger
Itohan Edoloyi, Lighting Design Coordinator
Jake Maize, Associate Lighting Design Coordinator
Patrick Lachance, Sound Design Coordinator
Fumika Tanaka, Production Assistant
Location and dates
This event takes place in the Plaza.
August 10, 6 pm
Acknowledgments
Thank you to Lu Dai, Jodi Melnick, Joel Newberger, Movement Research at the Judson Church, Triskelion Arts, Brooklyn Ballet First Look, and Barnard College.