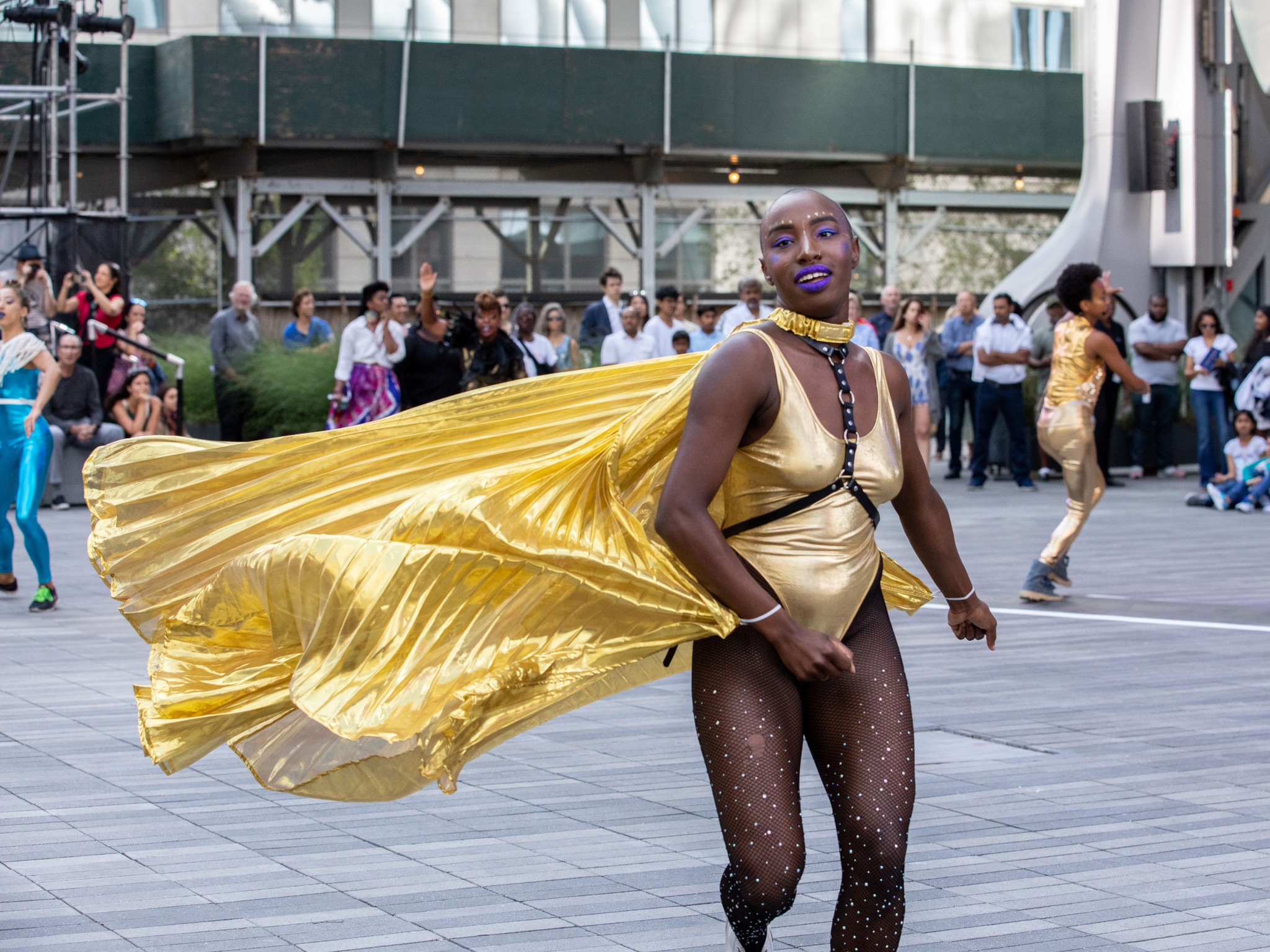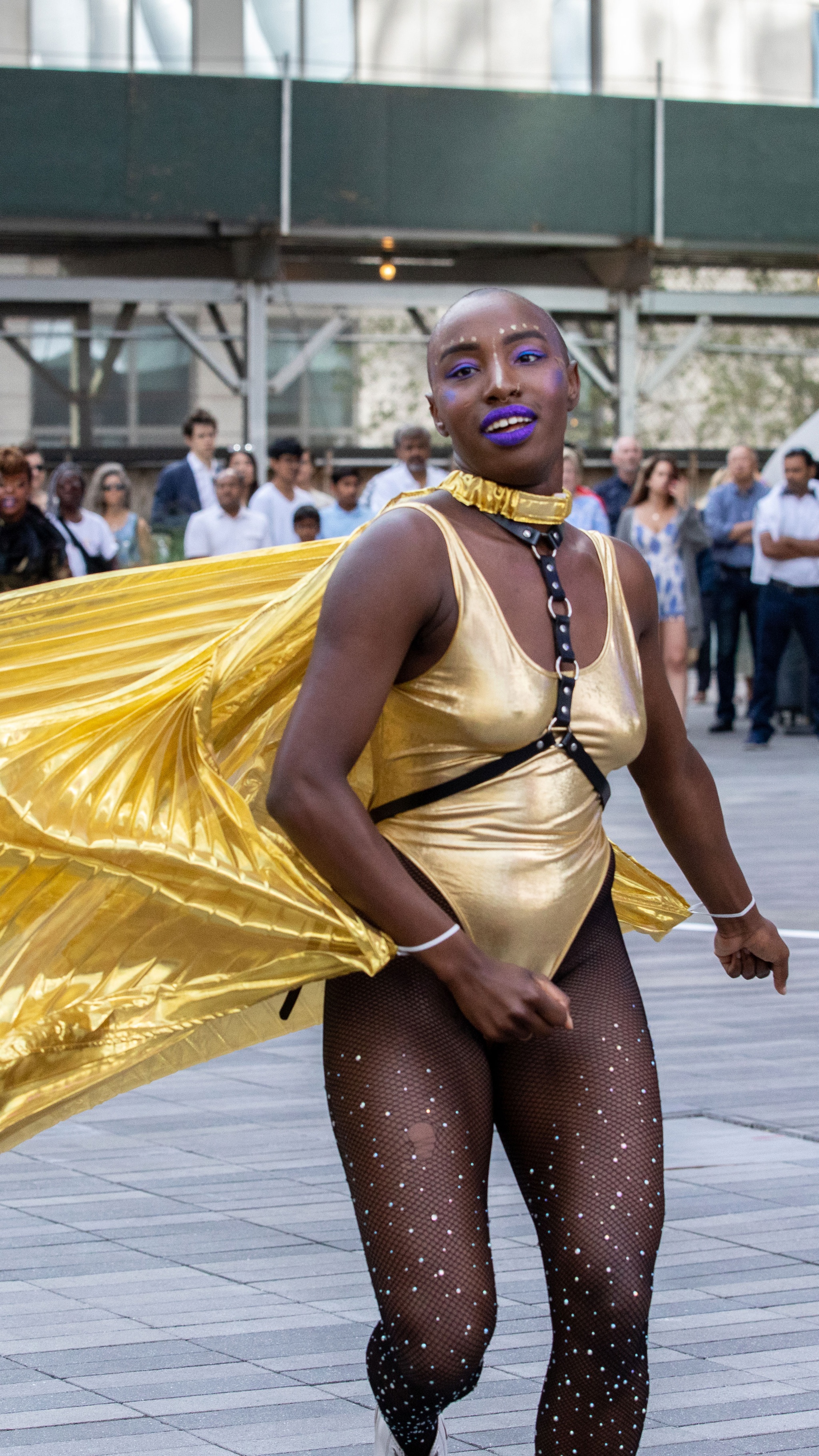 Open Call: Ebony Noelle Golden
A processional combining song, movement, interactive workshops, and a communal gathering
Tickets
FREE
Tickets to Open Call are free. Reservations are encouraged, but not required.
In the event of inclement weather, check our social media channels @theshedny for updates about individual performances.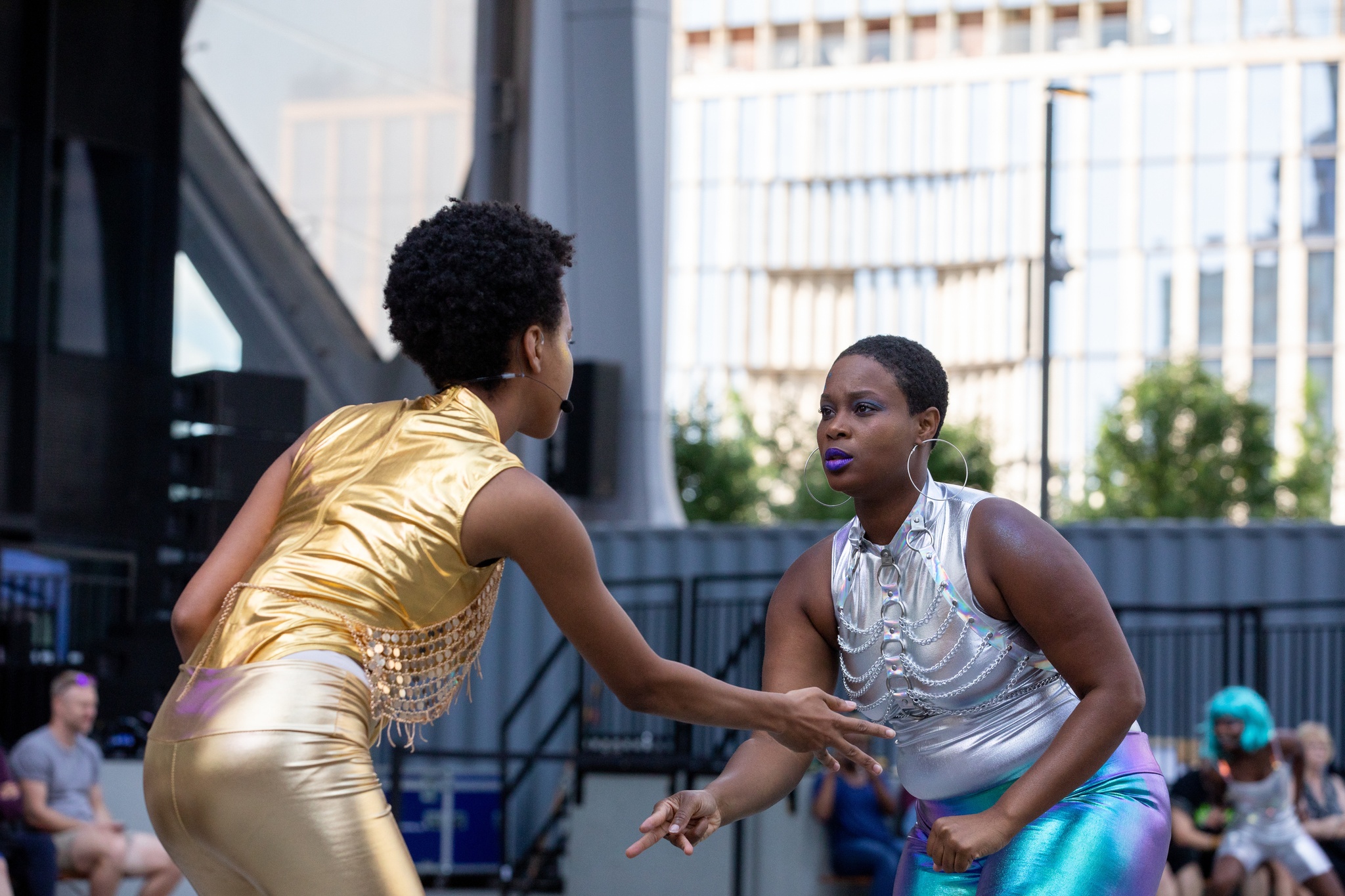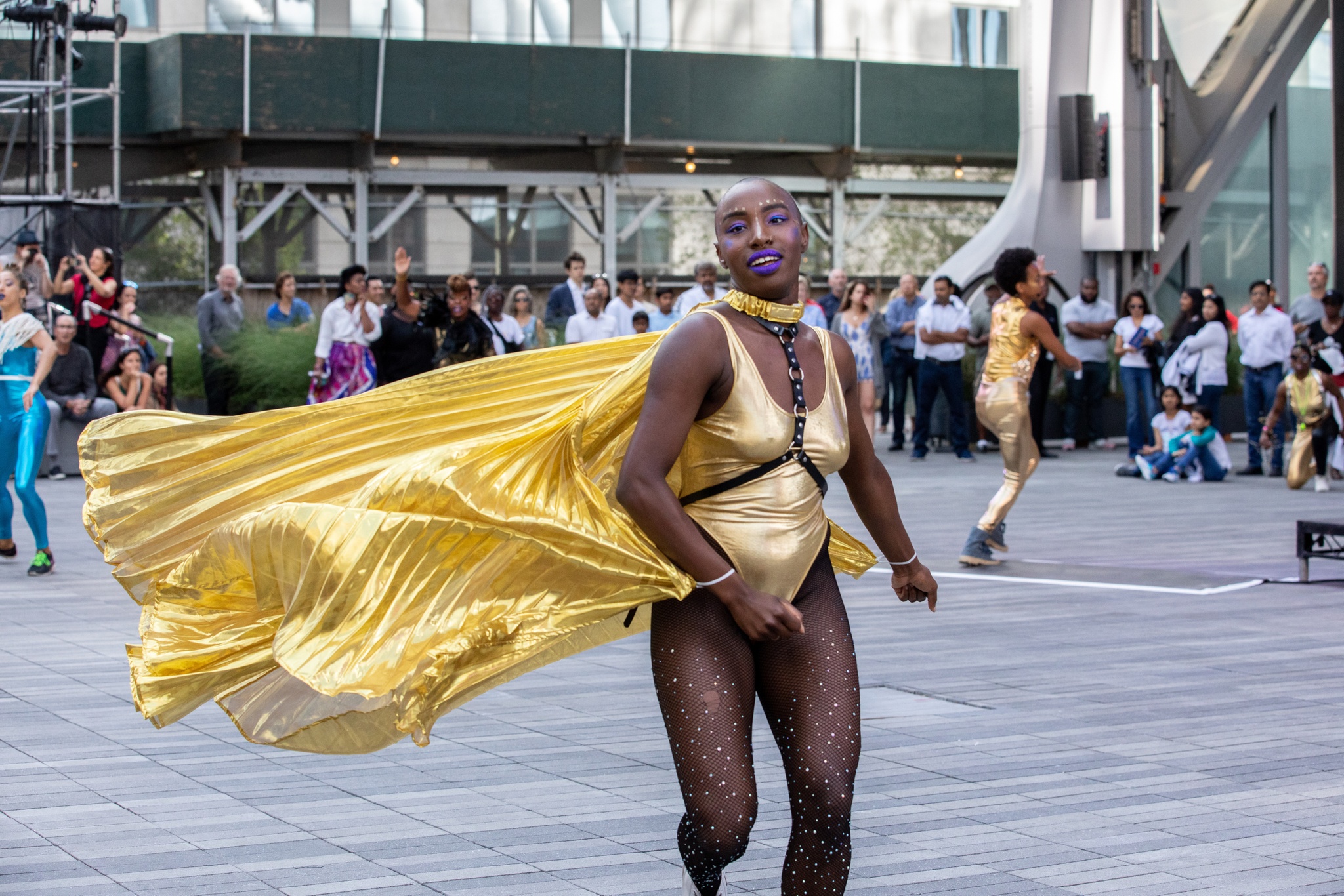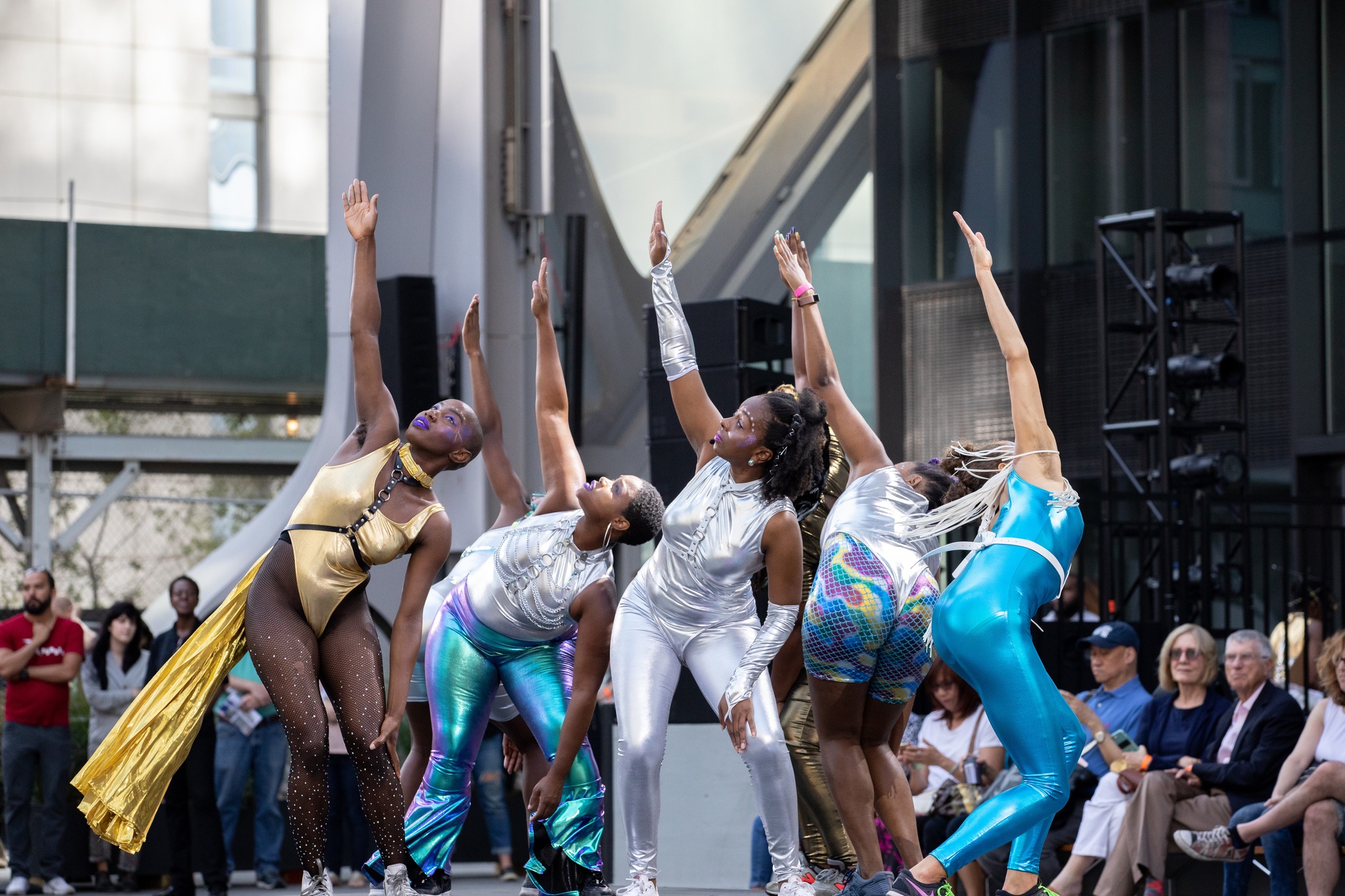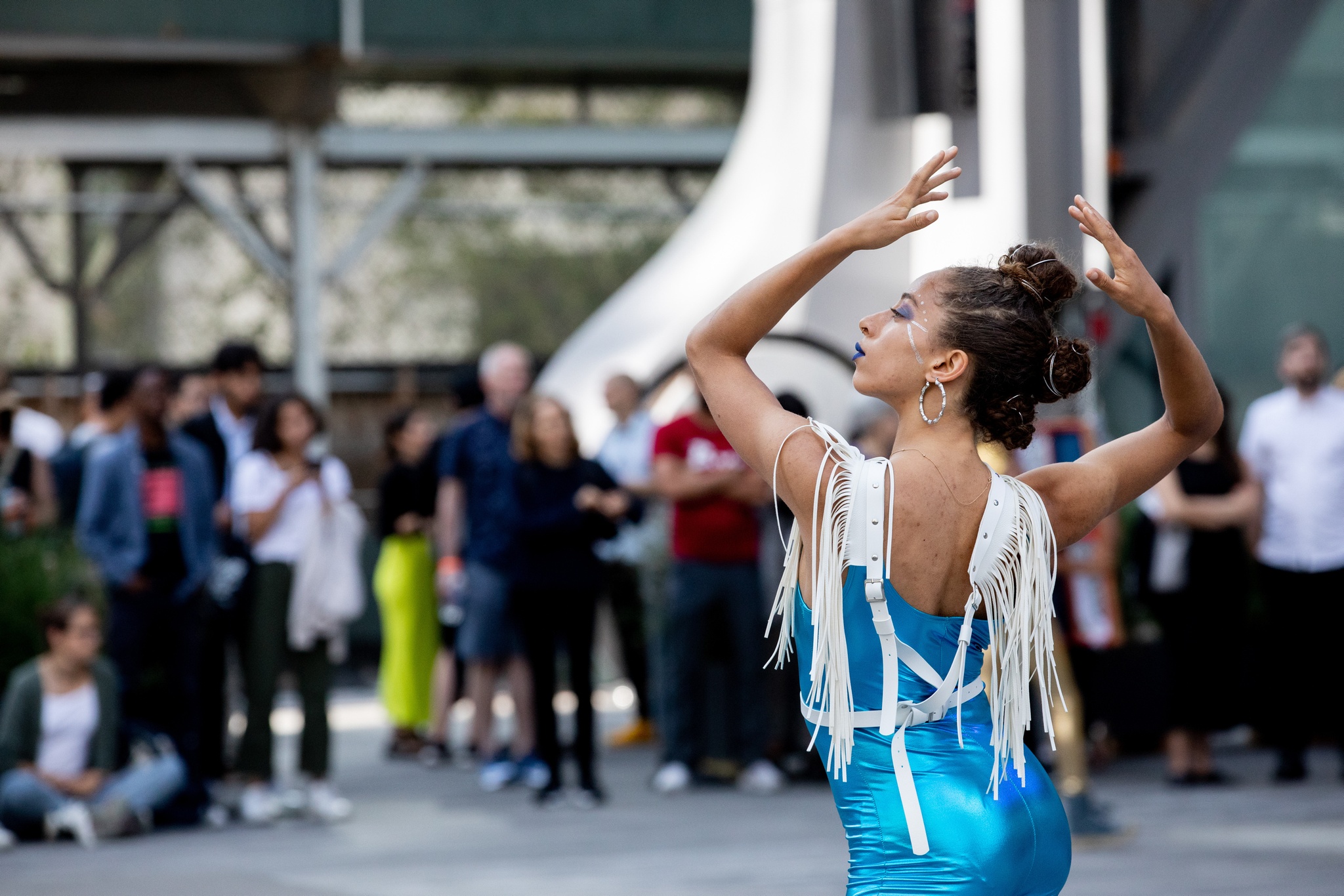 About this commission
The first in a performance triptych inspired by the creative work and scholarship of Ebony Noelle Golden's longtime collaborator, Dr. Alexis Pauline Gumbs, In The Name Of… is communion, is re/memory, is revival. Fueled by concepts of "generative apocalypse" explored in Gumbs's book M Archive: After the End of the World, this performance weaves together poetry, music, and movement to recall and activate an iterative, experimental, and polyphonic process of world-making in the wake of a new day.
she had a self-sharpening spirit. that's how she would describe it afterwards. every thing that happened rubbed against her right in the middle until you could see her glint when she smiled. strategy-sharpened heart, what did she used to say? she could cut through the nonsense. sense-sharpened memory, she forgave immediately and never ever forgot how hot metal cut so much better than cold.
—Alexis Pauline Gumbs, M Archive: After the End of the World
Ebony Noelle Golden is a performance artist, scholar, and culture strategist based in Manhattan. Golden collaborates with community members, cultural institutions, and creatives to co-create and stage site-specific rituals and live art installations.
Ebony Noelle Golden, Concept, Choreographer, Director
Vesta Walker, Associate Choreographer
Dr. Alexis Pauline Gumbs, Text, Dramaturgy
FXWRK, Sound Designer, Beat Maker
Babay L. Angles, Stylist
Paris Weeden
Jaime Dzandu
Mshairi Siyanda
Rochelle Jamila Wilburn
Emana Rachelle
Kirrin Tubo
Nana Chinara
Shola Cole
Adaku Utah
Emily Waters
Claudia Norman, Associate Producer
Sarah Pier, Production Coordinator
Nathan Claus, Stage Manager
Stefan Carrillo, Head Carpenter
Gustavo Valdes, Head Electrician
Jim Van Bergen, Head Audio
Colin Roche, Head Rigger
Itohan Edoloyi, Lighting Design Coordinator
Jake Maize, Associate Lighting Design Coordinator
Patrick Lachance, Sound Design Coordinator
Fumika Tanaka, Production Assistant
Location and dates
This event takes place in the Plaza.
August 25, 3:30 pm
Acknowledgments
Ebony Noelle Golden thanks Vesta Walker, Dr. Alexis Pauline Gumbs, Petra Valoma, National Black Theatre, Dance Your Future, the High Line, Diya Vij, Simone Leigh, and the cast, creative team, and crew.