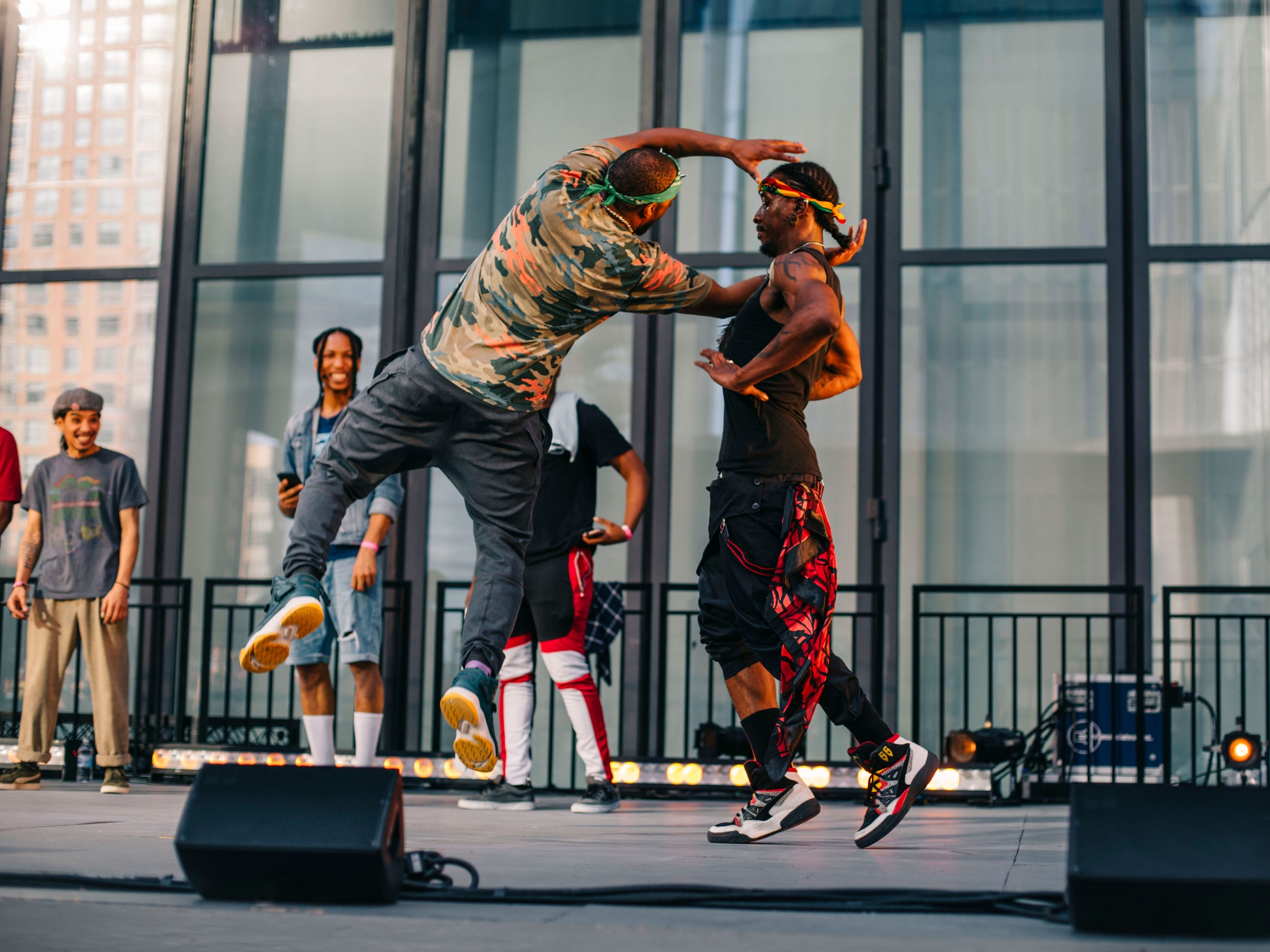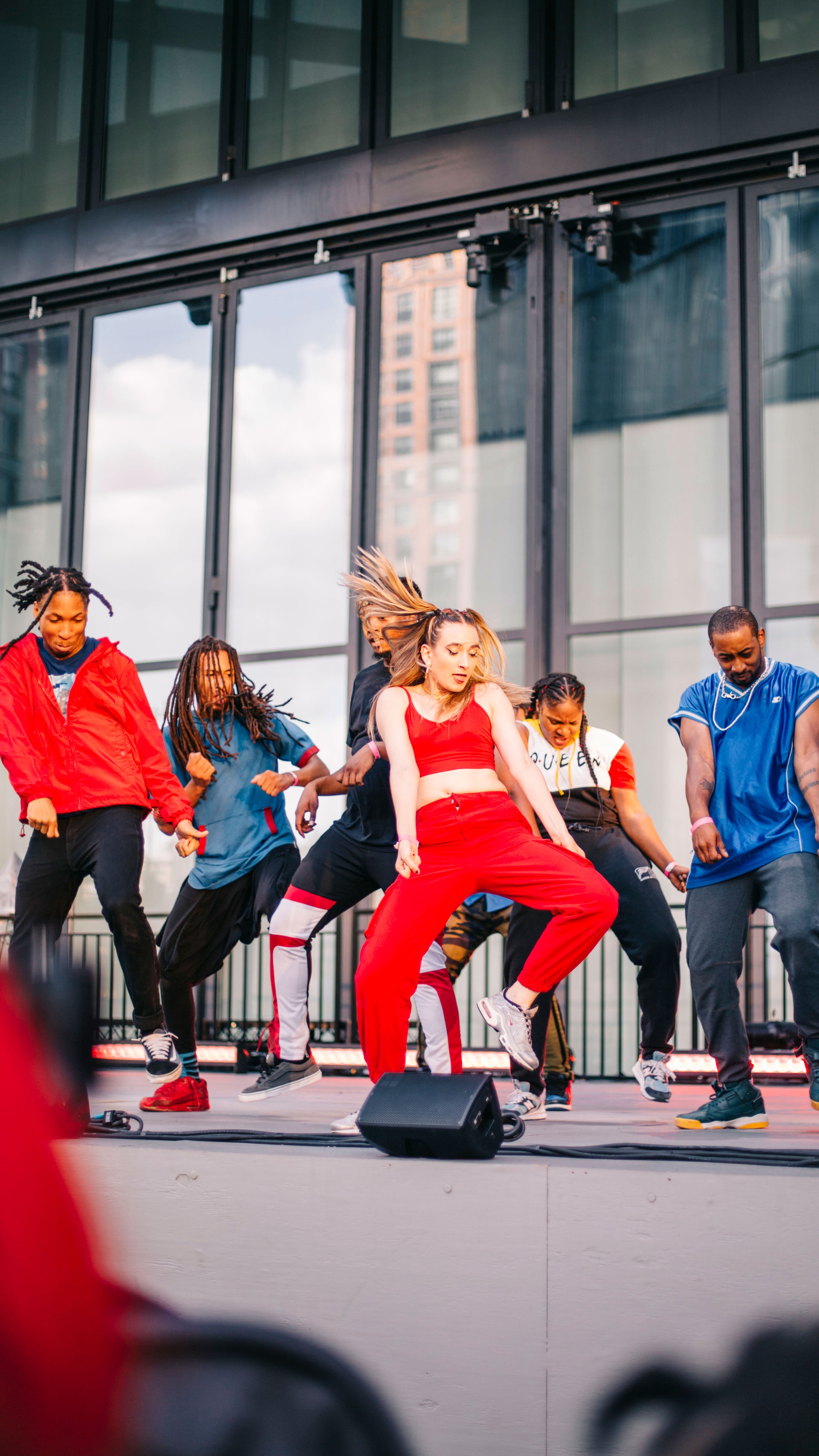 Open Call: It's Showtime NYC!
The largest street dance company in New York City celebrating people of color and challenging the criminalization of dance in public space
Tickets
FREE
Tickets to Open Call are free. Reservations are encouraged, but not required.
In the event of inclement weather, check our social media channels @theshedny for updates about individual performances.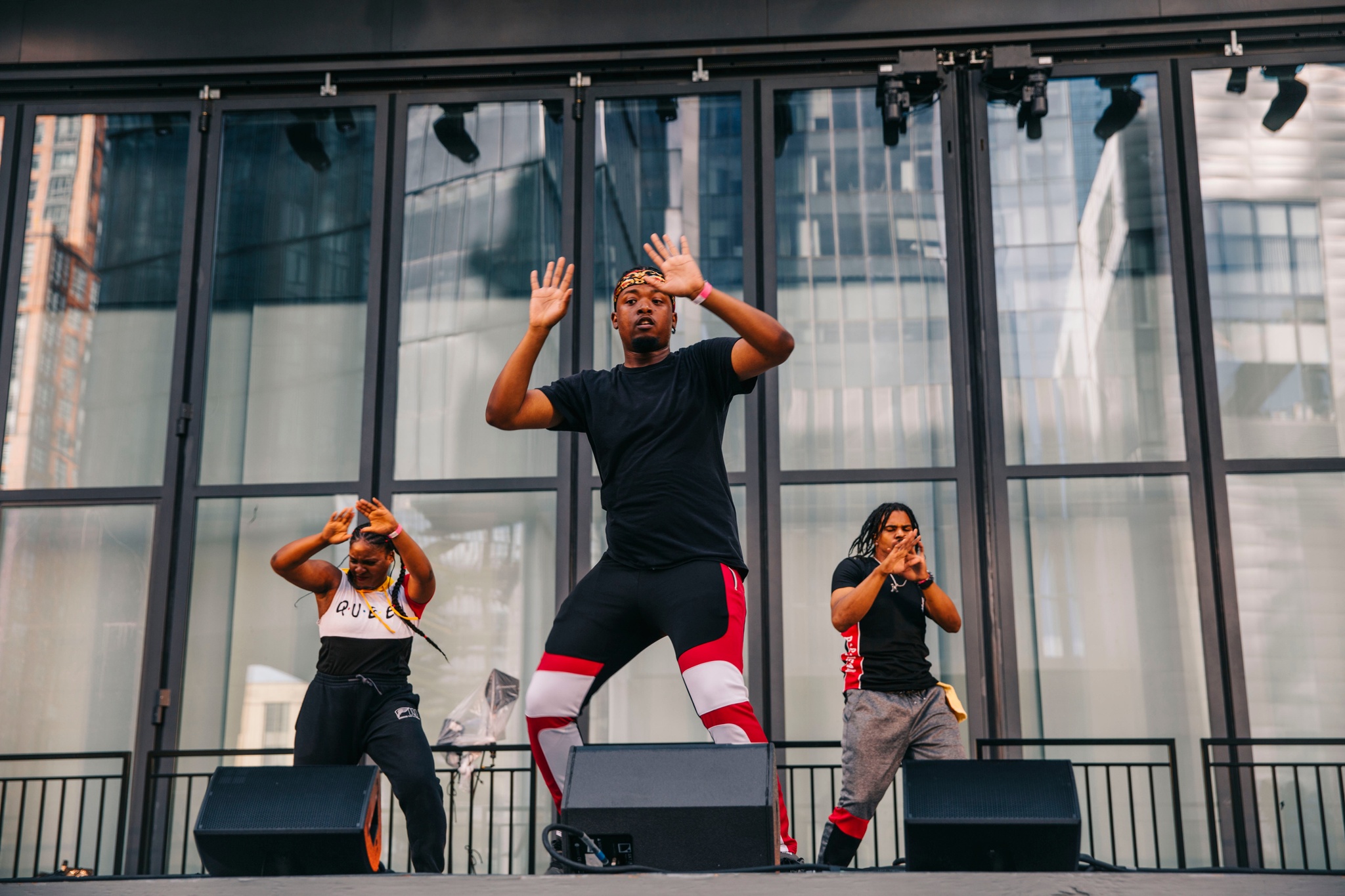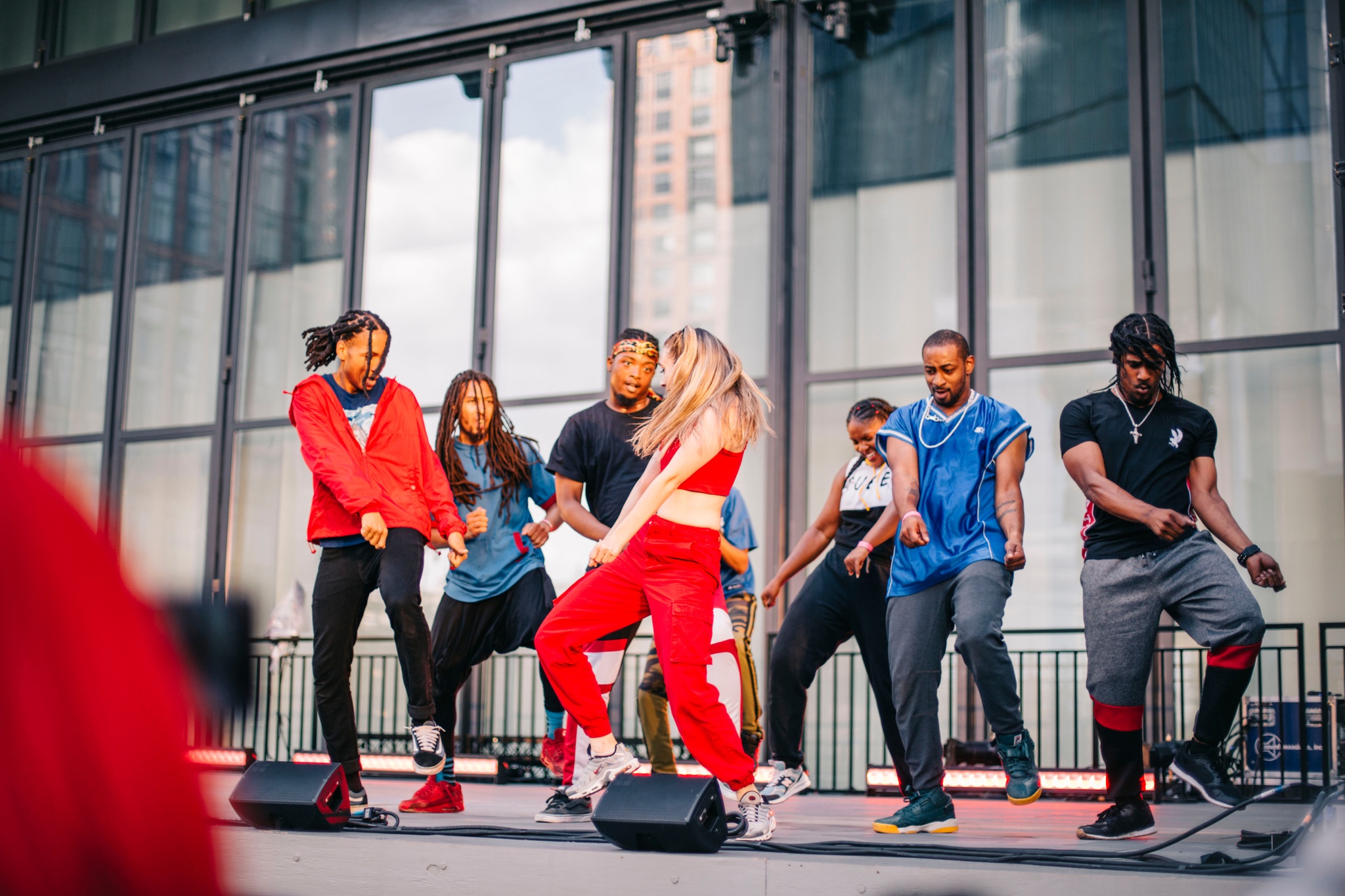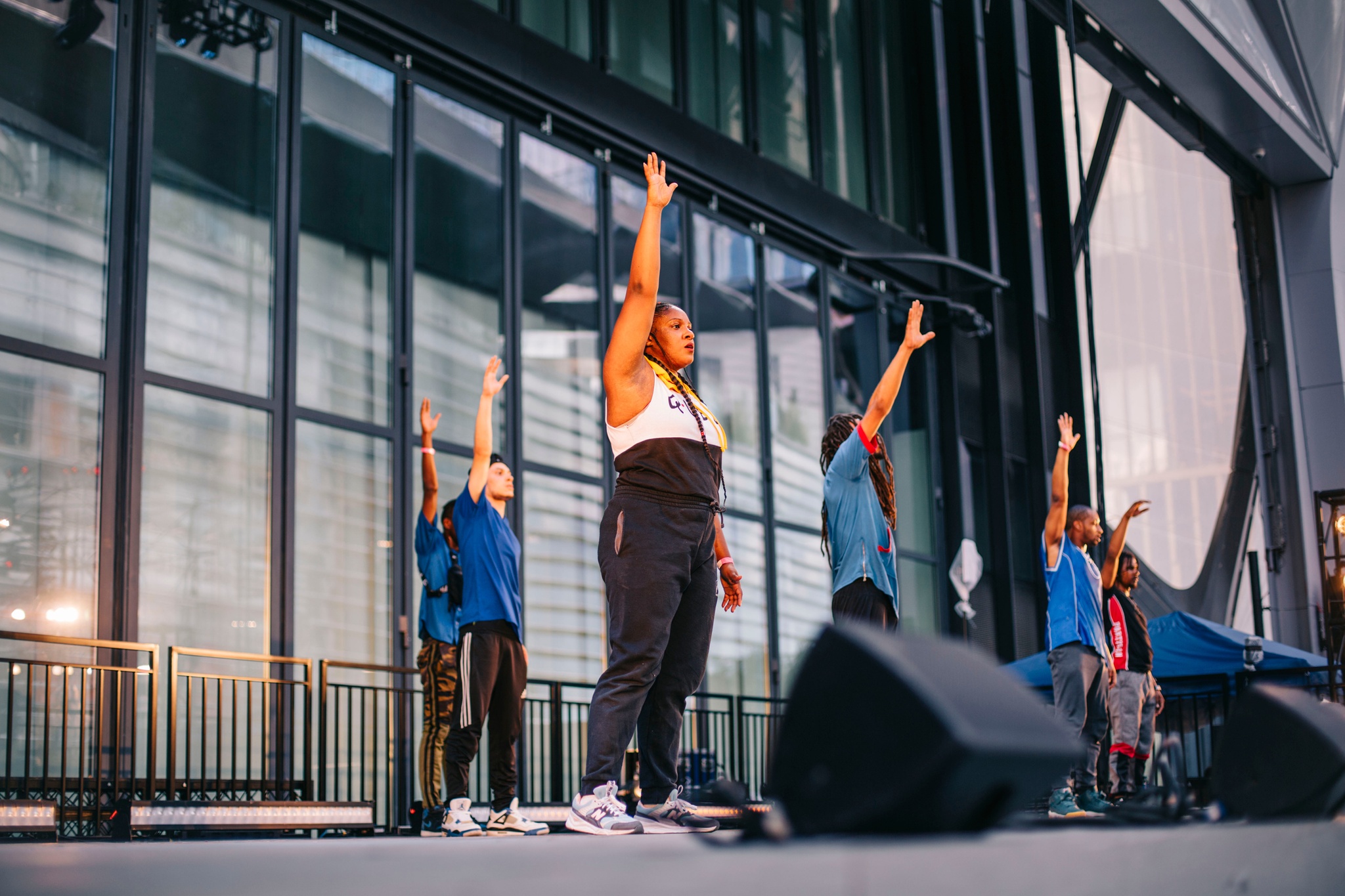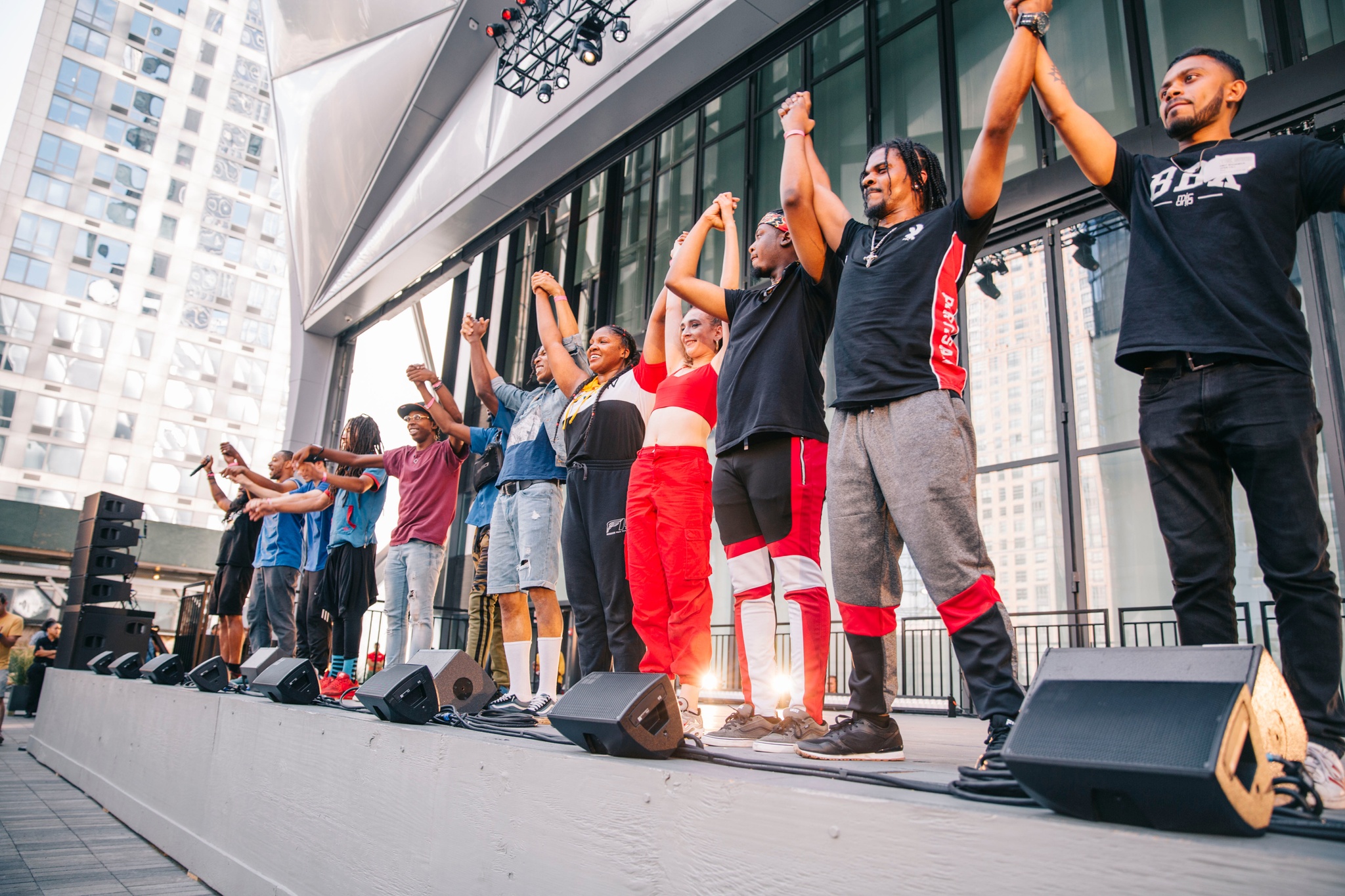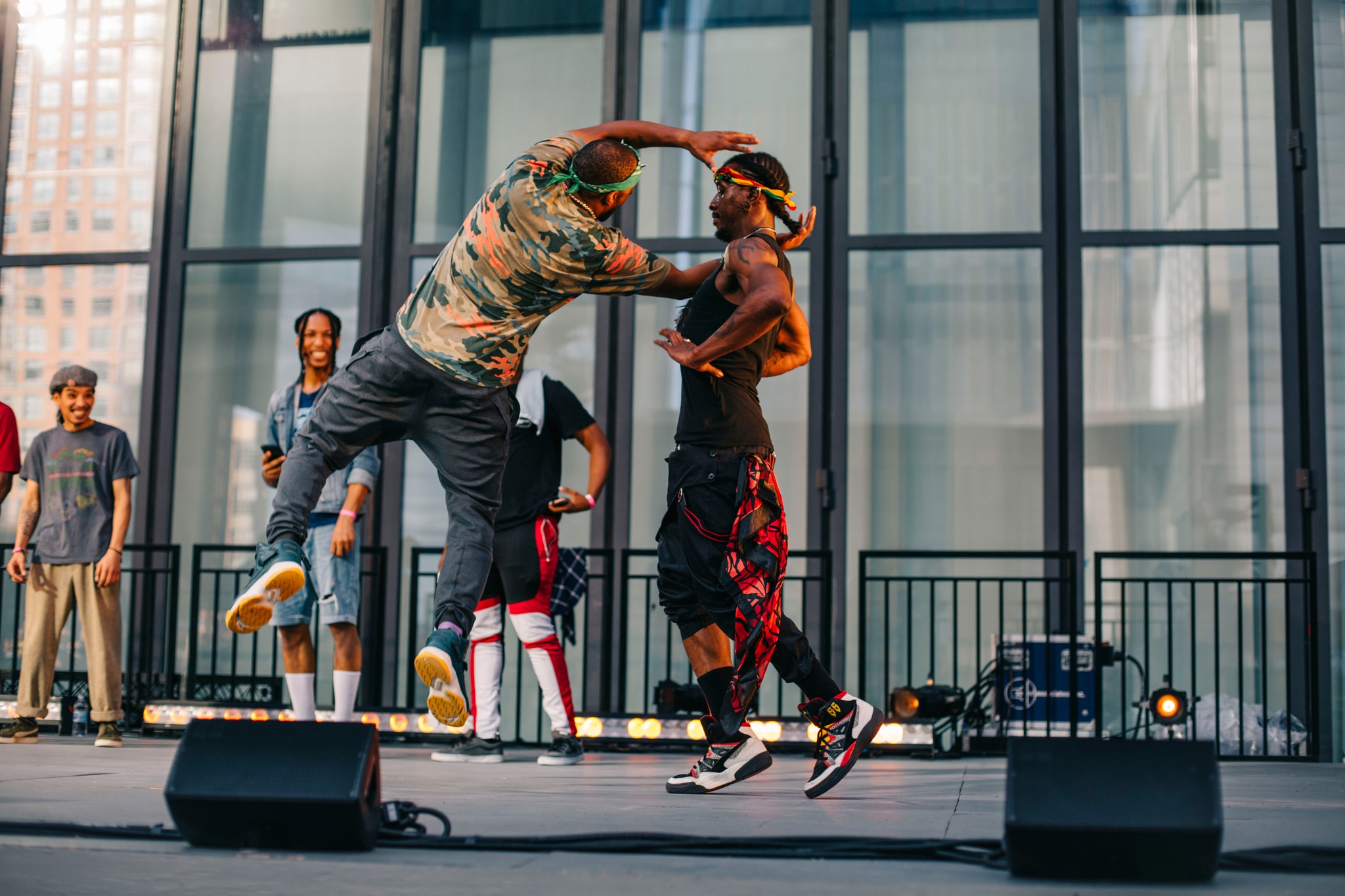 About this commission
It's Showtime NYC!'s latest performance creation, Twogether We're One, is a testament to what it takes to build a family of street dancers. From chaos to clarity, from individual unrest to collaboration, IST passionately navigates the space between the individual "creative insider" who overcomes barriers of isolation. Using New York City-native dance forms, such as flexn, hip hop, and litefeet, as their storytelling weapon of choice, IST explores themes of brothers hurting brothers and family tensions in the absence of order. Twogether We're One shows the process the dancers continue to seek for themselves to experience a transformation into a conscious unity. The performance concludes with a Seven 2 Smoke dance contest, featuring eight prominent guest dancers, each representing a specific street or club dance form. The audience decides who moves on to the next round.
Founded in 2015 in the Bronx, It's Showtime NYC! (IST) is one of the largest street dance companies in New York City. IST celebrates New York City street culture, provides performance and professional development opportunities to street and subway dancers as a legal alternative to dancing in subway cars, and fosters the importance of street dancers finding a better footing in their artistic careers in NYC.
It's Showtime NYC! is a program of Dancing in the Streets, developed in partnership with the Mark Morris Dance Center, with funding from the New York City Department of Cultural Affairs, the Shelley & Donald Rubin Foundation, the Mertz Gilmore Foundation, and the Puffin Foundation. It's Showtime NYC! is supported, in part, by public funds from the New York City Department of Cultural Affairs, in partnership with the City Council.
Venxm
Flexx
Wiildkard
Laiden
Smooth
Voltage
Soho
Tales
Iso
Lioness
Seven 2 Smoke Team Roster
Melanie Aguirre
Cebo Carr
Katalyst
Rocka
Uncle Will
Richie Rich
Frost Lock
X
Loreto 'Still1' Jamlig, DJ
Amit Bhowmick, Beatbox Osyris Antham, MC Christopher 'Venxm' Brathwaite, Production Manager
Claudia Norman, Associate Producer
Sarah Pier, Production Coordinator
Nathan Claus, Stage Manager
Stefan Carrillo, Head Carpenter
Gustavo Valdes, Head Electrician
Jim Van Bergen, Head Audio
Colin Roche, Head Rigger
Itohan Edoloyi, Lighting Design Coordinator
Jake Maize, Associate Lighting Design Coordinator
Patrick Lachance, Sound Design Coordinator
Fumika Tanaka, Production Assistant
Location and dates
This event takes place in the Plaza.
August 24, 4:30 pm
Acknowledgments
Many thanks to Aviva Davidson, Joel Scott, Kevin Wolfe, Ellen Gesmer, Victoria Rosenwald, Christina Hayes, Jared Fischer, Lynn Wichern, Simon Dove, Danni Gee, George Sanchez, Rennie Harris, Jimmie Briggs, Brian Polite, and Michael Brady for their unwavering guidance and support.