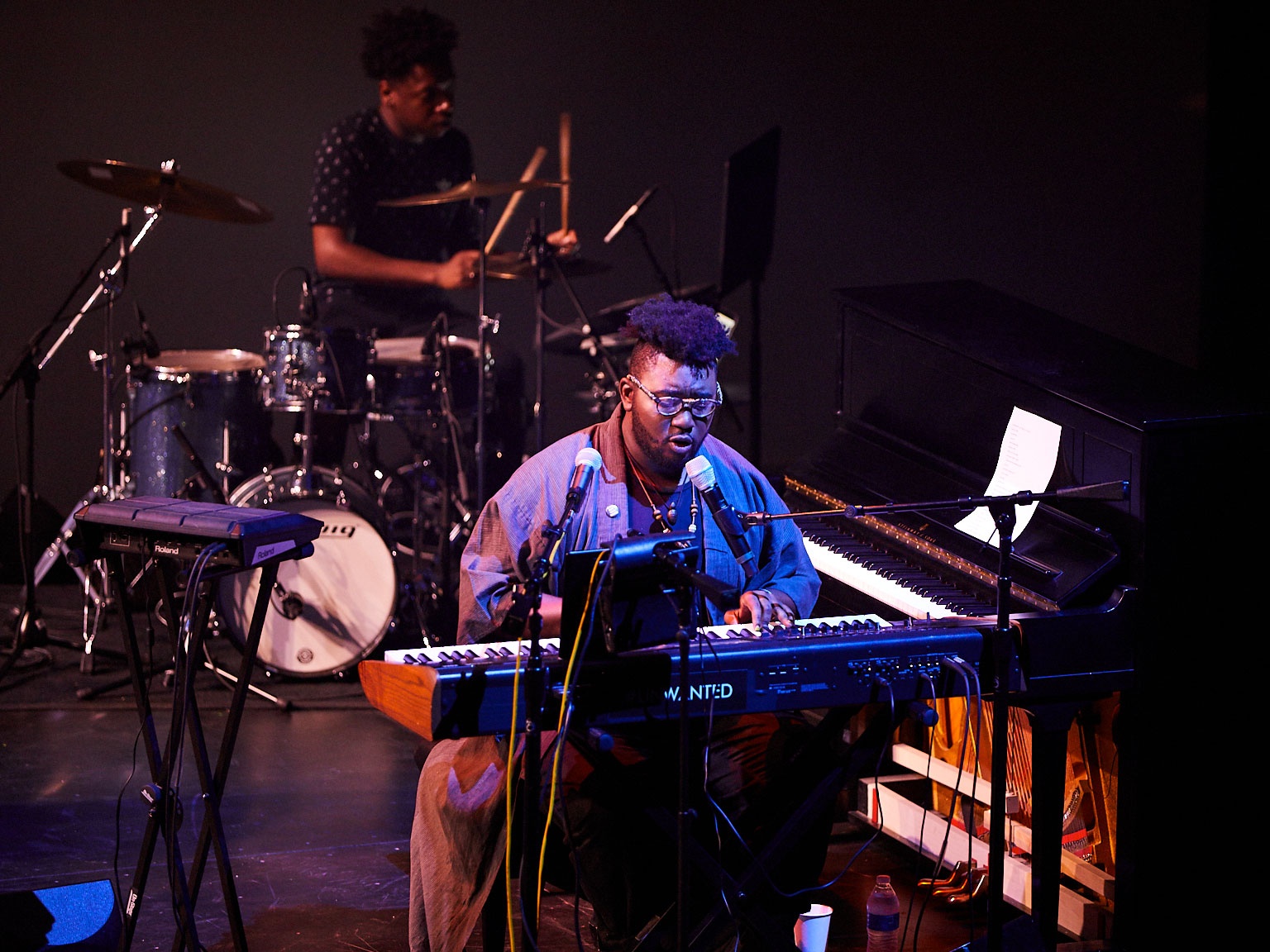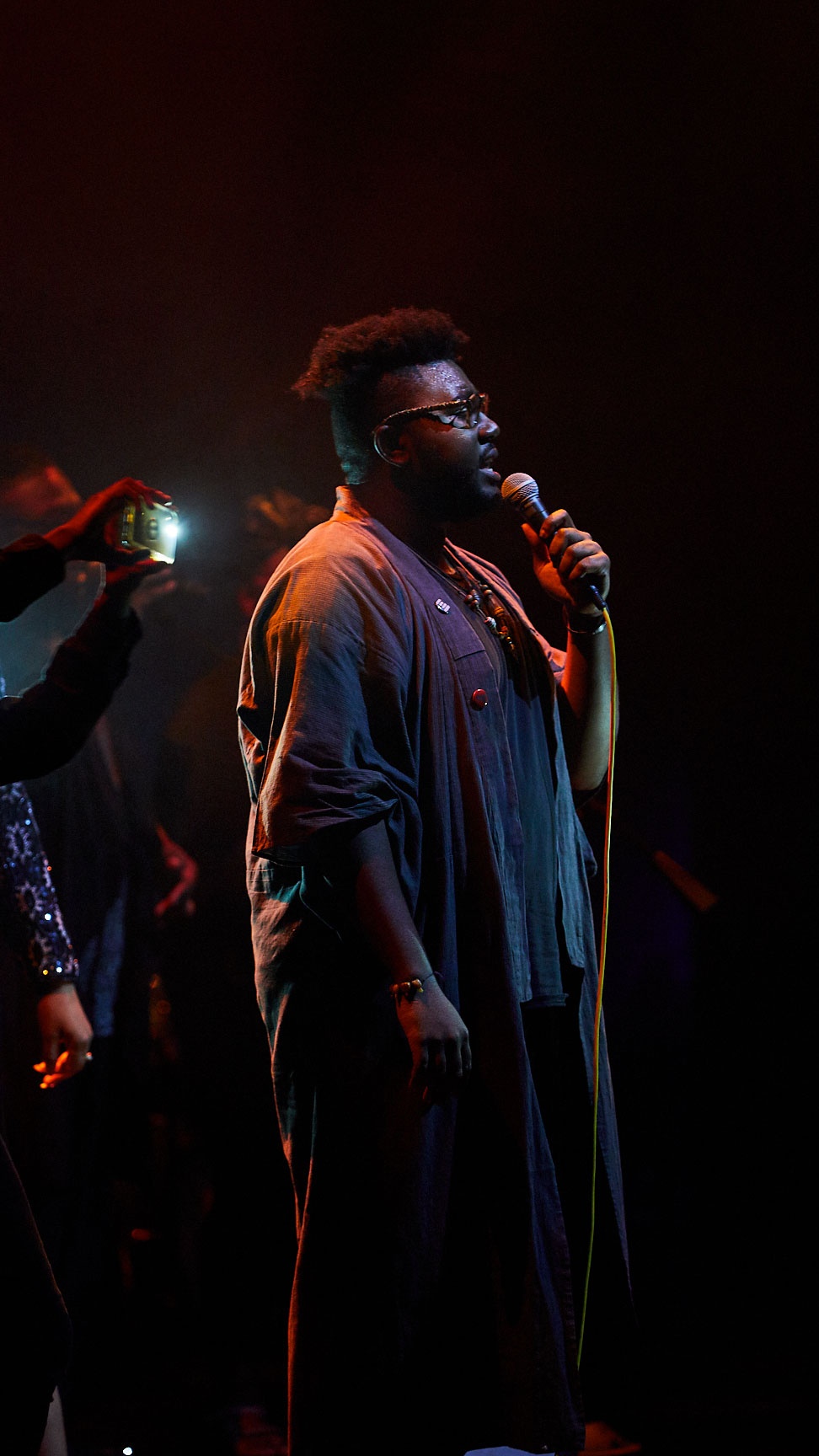 Open Call: Tariq Al-Sabir
A multimedia genre-bending song cycle focusing on Black people's navigation through the digital realm
Tickets
FREE
Tickets to Open Call are free, but reservations are required. Seats are available on a first come, first served basis. We recommend arriving early. There is a two-ticket limit per household.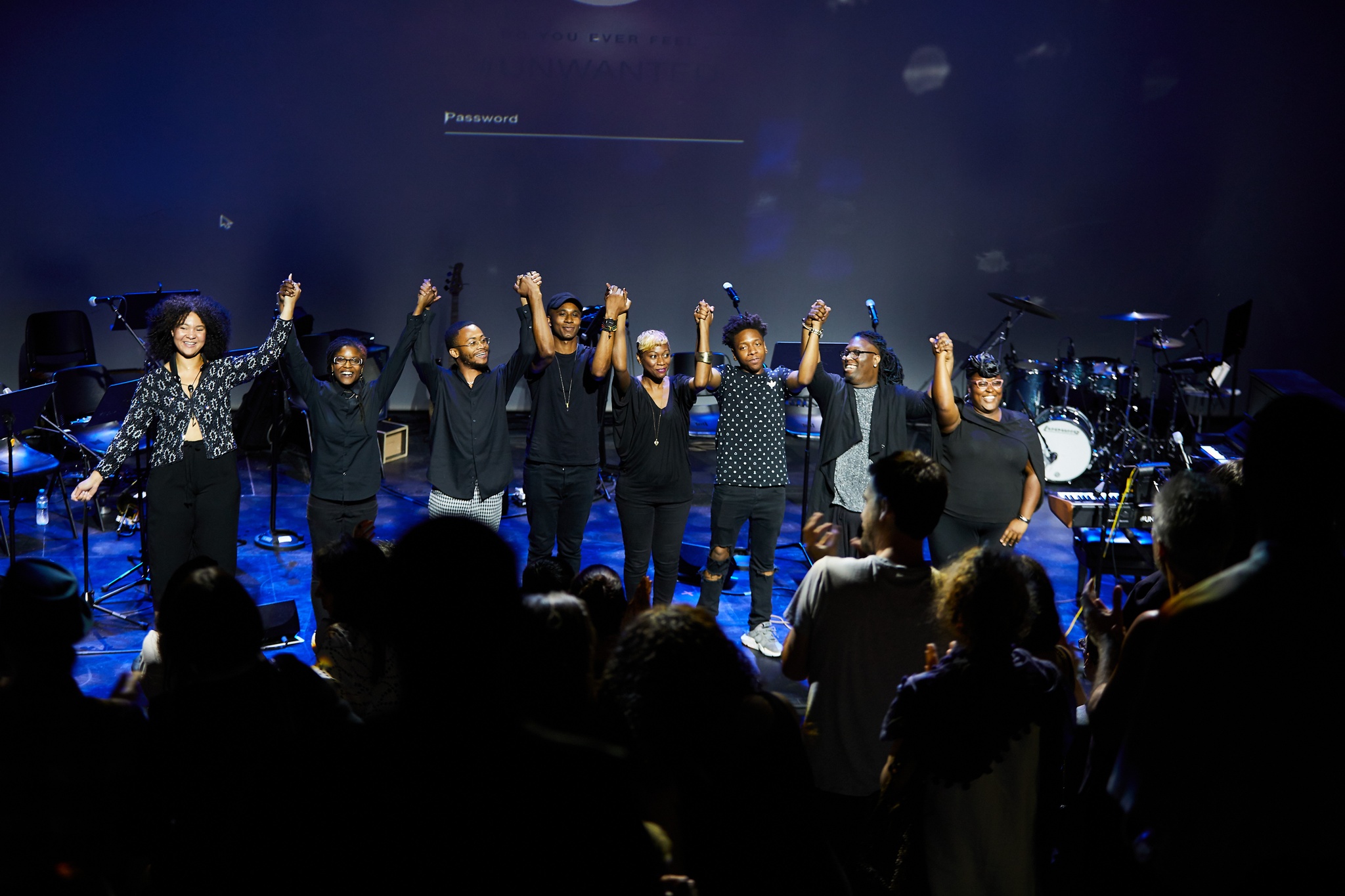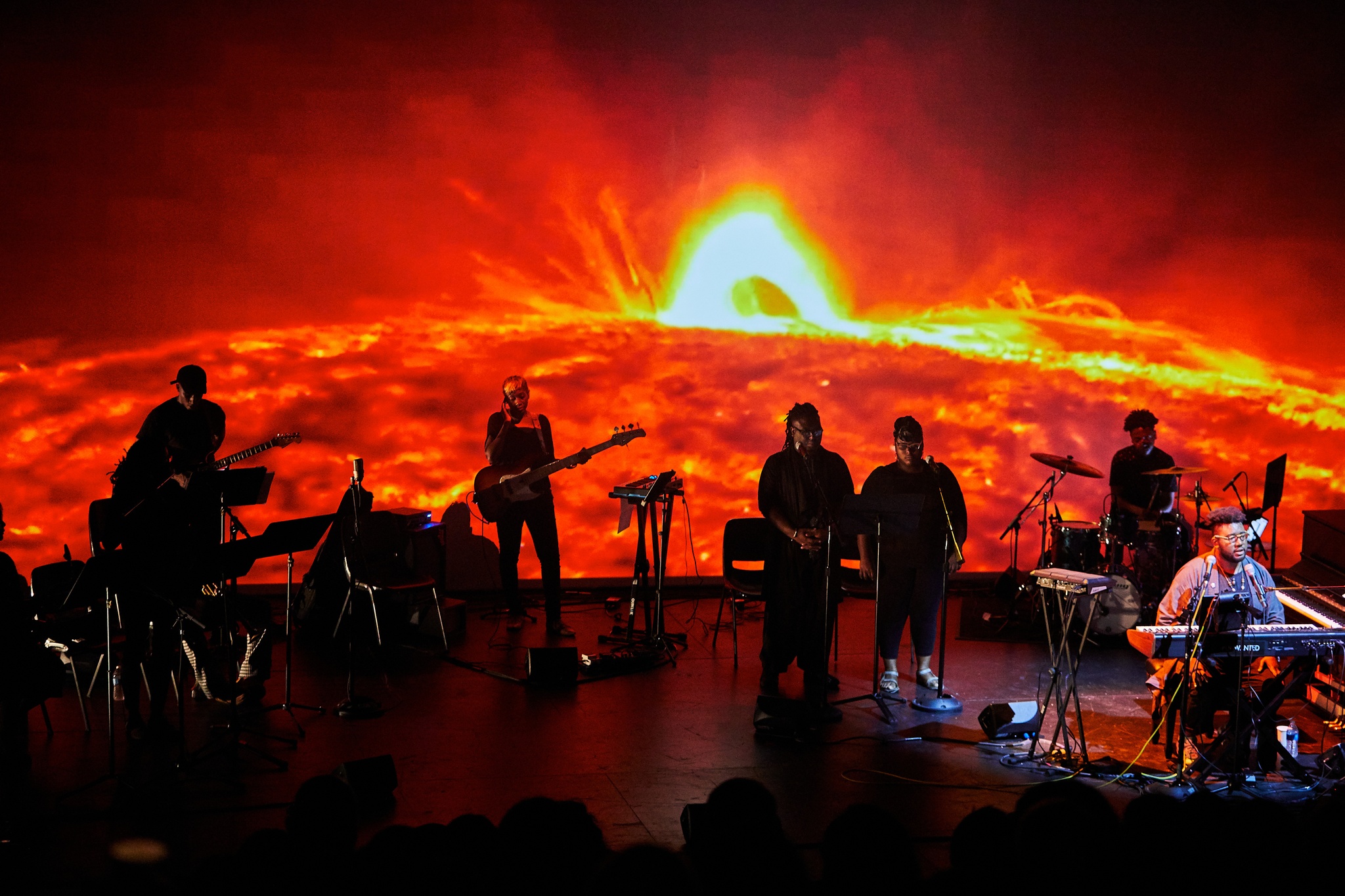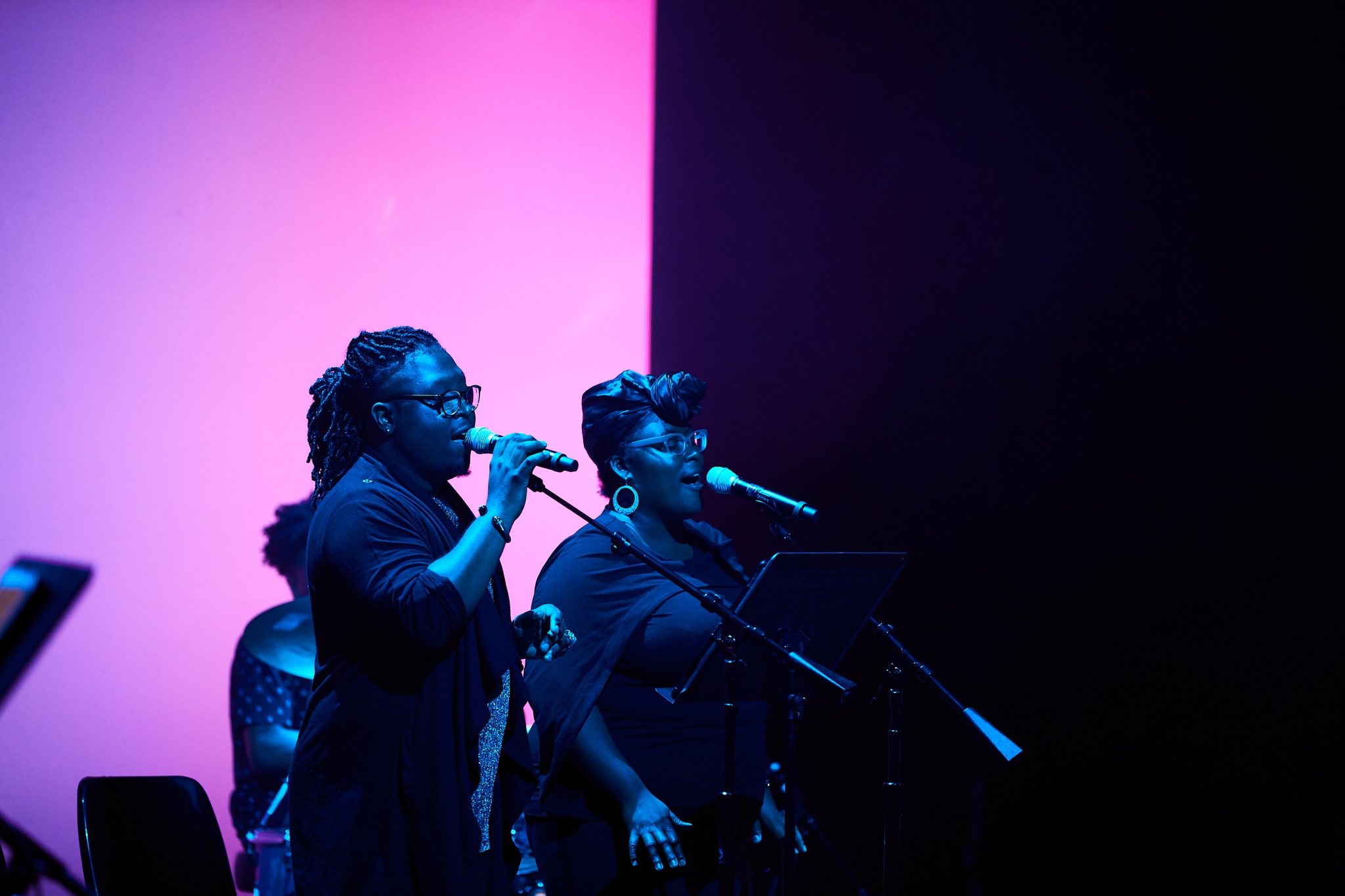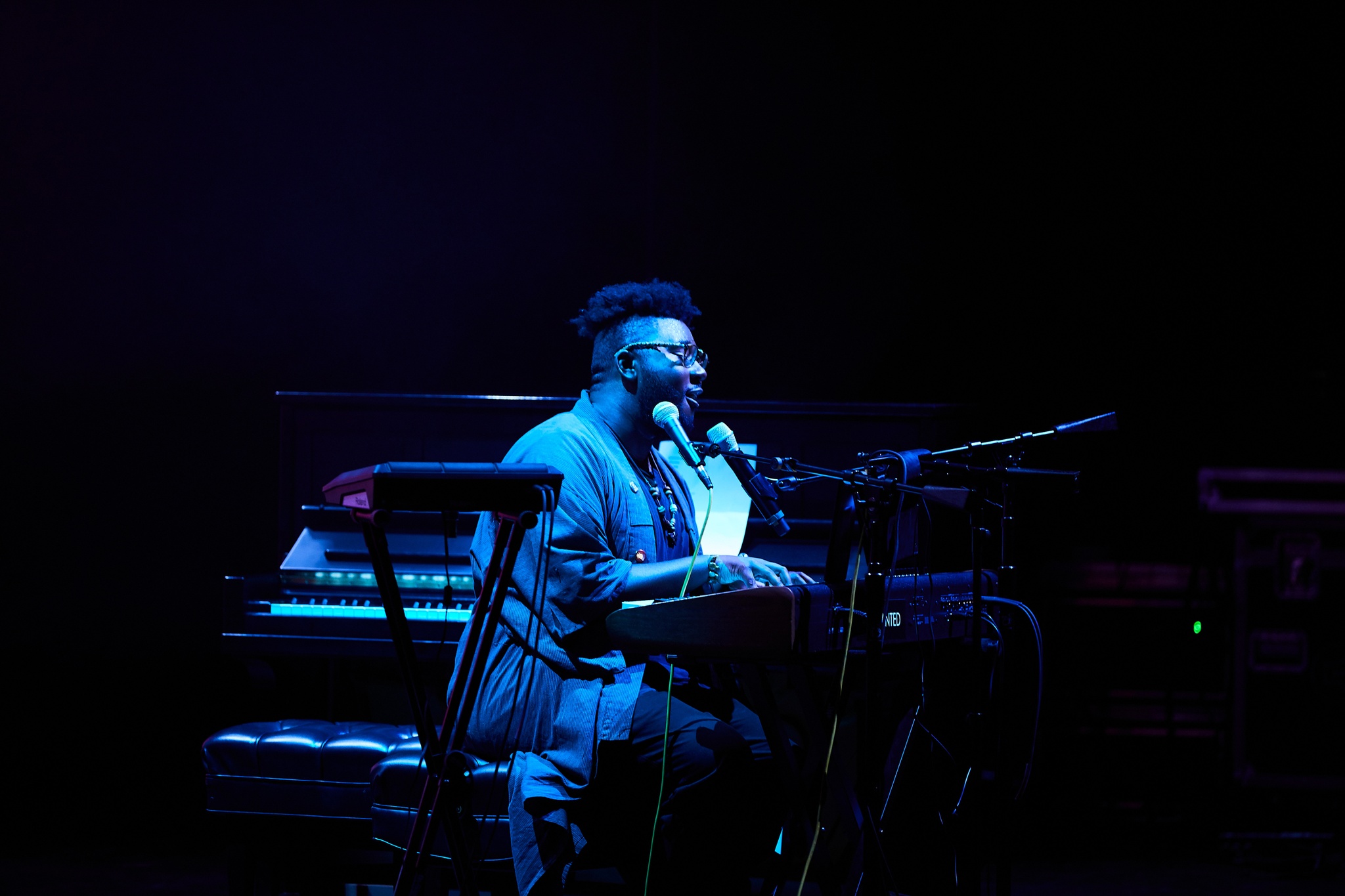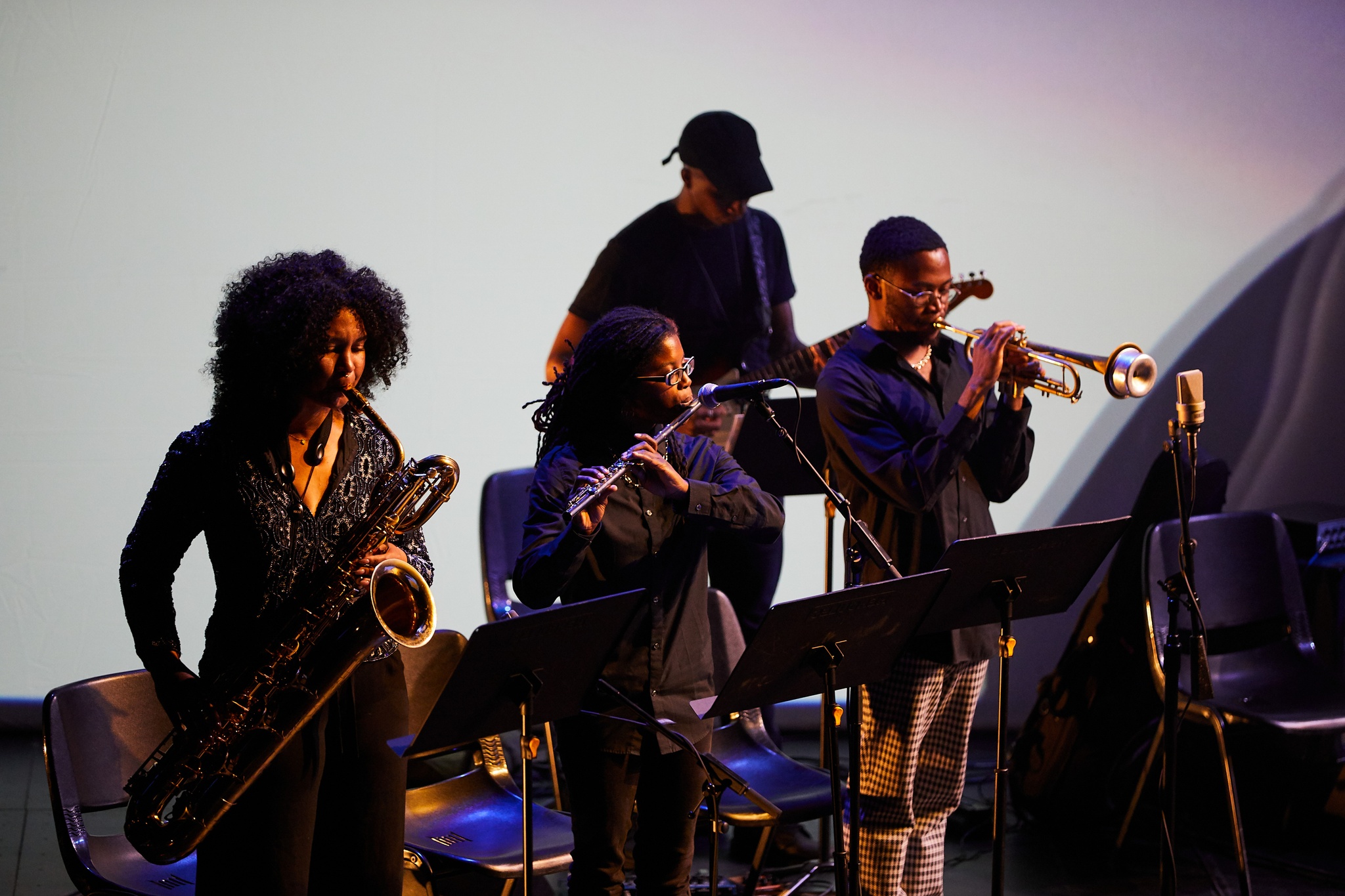 About this commission
The multimedia, genre-bending song cycle #UNWANTED is written for a unique ensemble that includes voice, woodwinds, brass, percussion, synthesizers, and electronics interacting with video and visuals by Monique Muse Dood. #UNWANTED highlights the ways in which technology reinforces oppressive social relations that deepen gender and racial inequity. Al-Sabir focuses on Black people's experience in the digital realm while engaging topics such as navigating spaces of whiteness, unwelcome DMs, online relationships, the need for weed, and what it means to create and strongly value a virtual community and home.
Tariq Al-Sabir is a composer, vocalist, music director, and producer based in Harlem.
Location and dates
This event takes place in The Griffin Theater.
June 27 at 7:30 pm
June 28 at 7:30 pm
June 29 at 2:30 pm
June 29 at 7:30 pm
Tariq Al Sabir, Writer and Composer
Monique Muse Dodd, Video Direction
Michelle Marie Osbourne, Bass
Reggie Thomas, Percussion
Bobby Wesley, Guitar
Shelley Washington, Baritone Sax
Rachel Winder, Flute
Brandon Woody, Trumpet
Clayton Bryant, Vocals
Nia Drummond, Vocals
Ryan A. Ross, Stage Manager
Stephen Sury, Lead Carpenter
Maytte Martinez, Head Electrician
Seth Huling, Head Audio
Details
Running time: 90 minutes

Doors open 30 minutes in advance
A standby line will form in the lobby one hour prior to the performance time for any sold out productions. While standby is not guaranteed, we will do our best to get everyone into the performance

Please arrive a minimum of 15 minutes before the performance starts or your seats will be released to the standby line
Acknowledgments
Thank you to Carl Hancock Rux, Mabou Mines Theater Company, Meera Dugal, Helga Davis, Rachael Edwards, Marco Gill, Lincoln Center, Alex Knowlton, Dave Wisneski, Barbara Hawthorn, and Toshi Reagon.