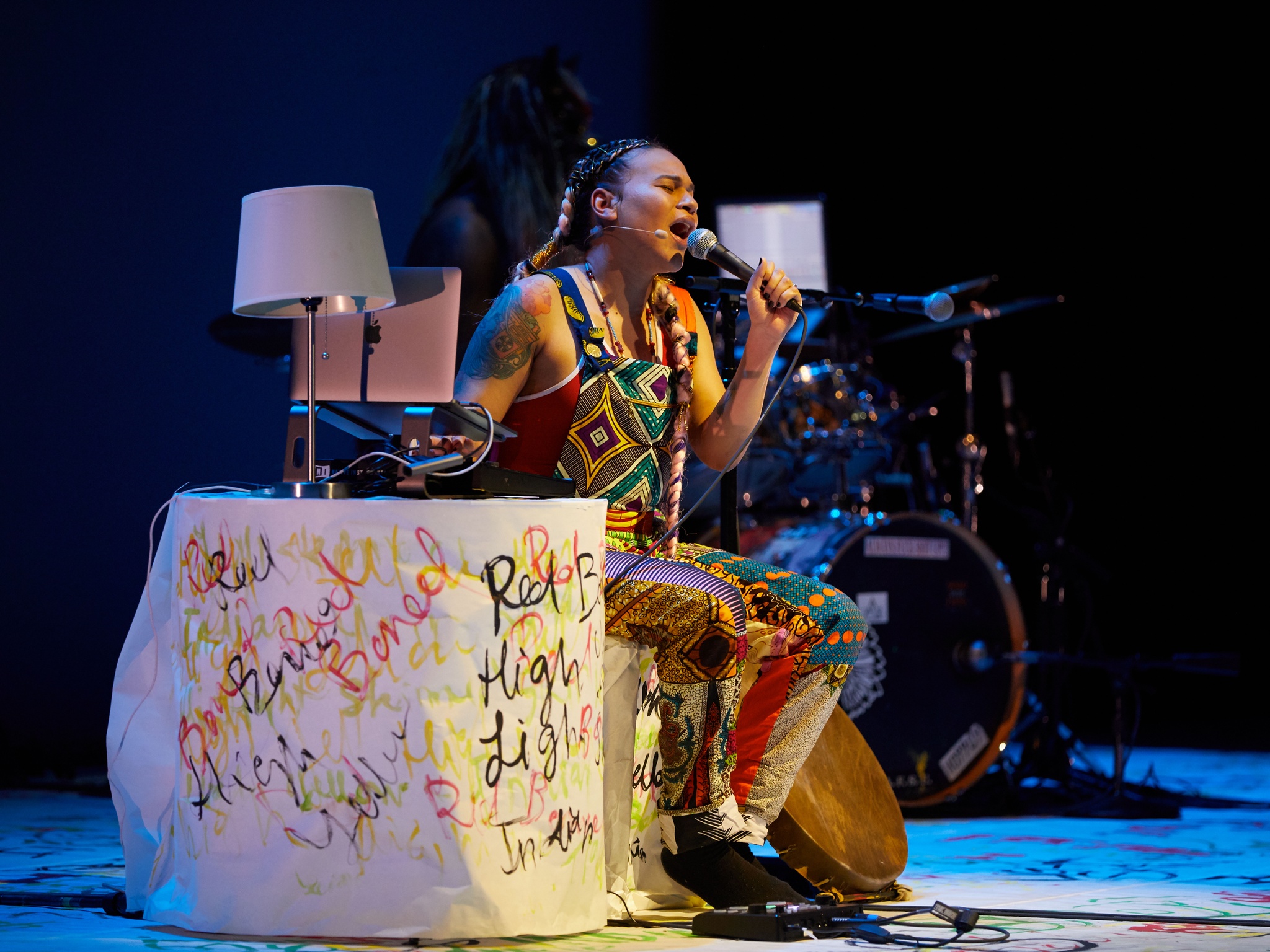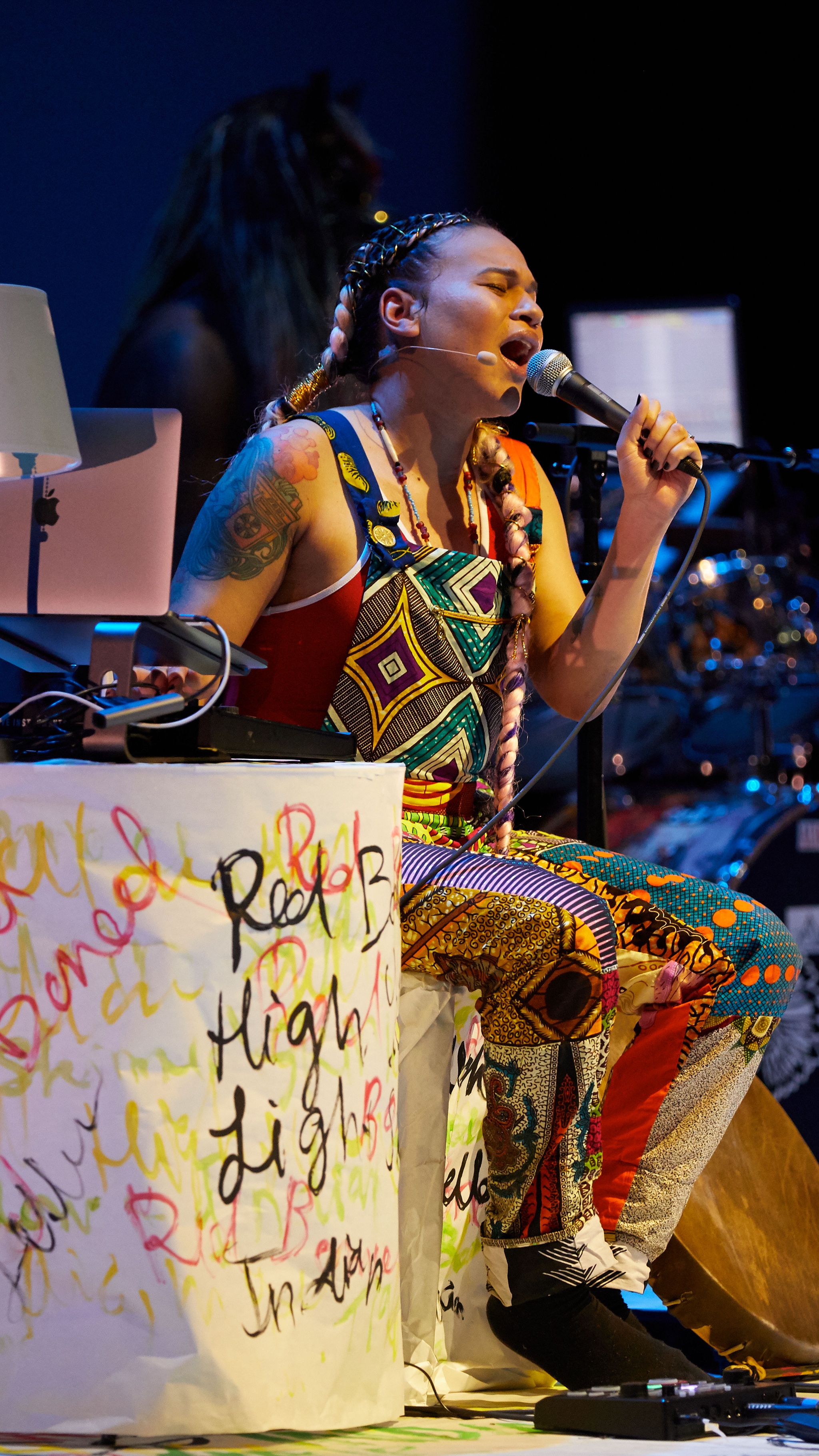 A sound poem on loss, historical trauma, and healing for Black and Native American people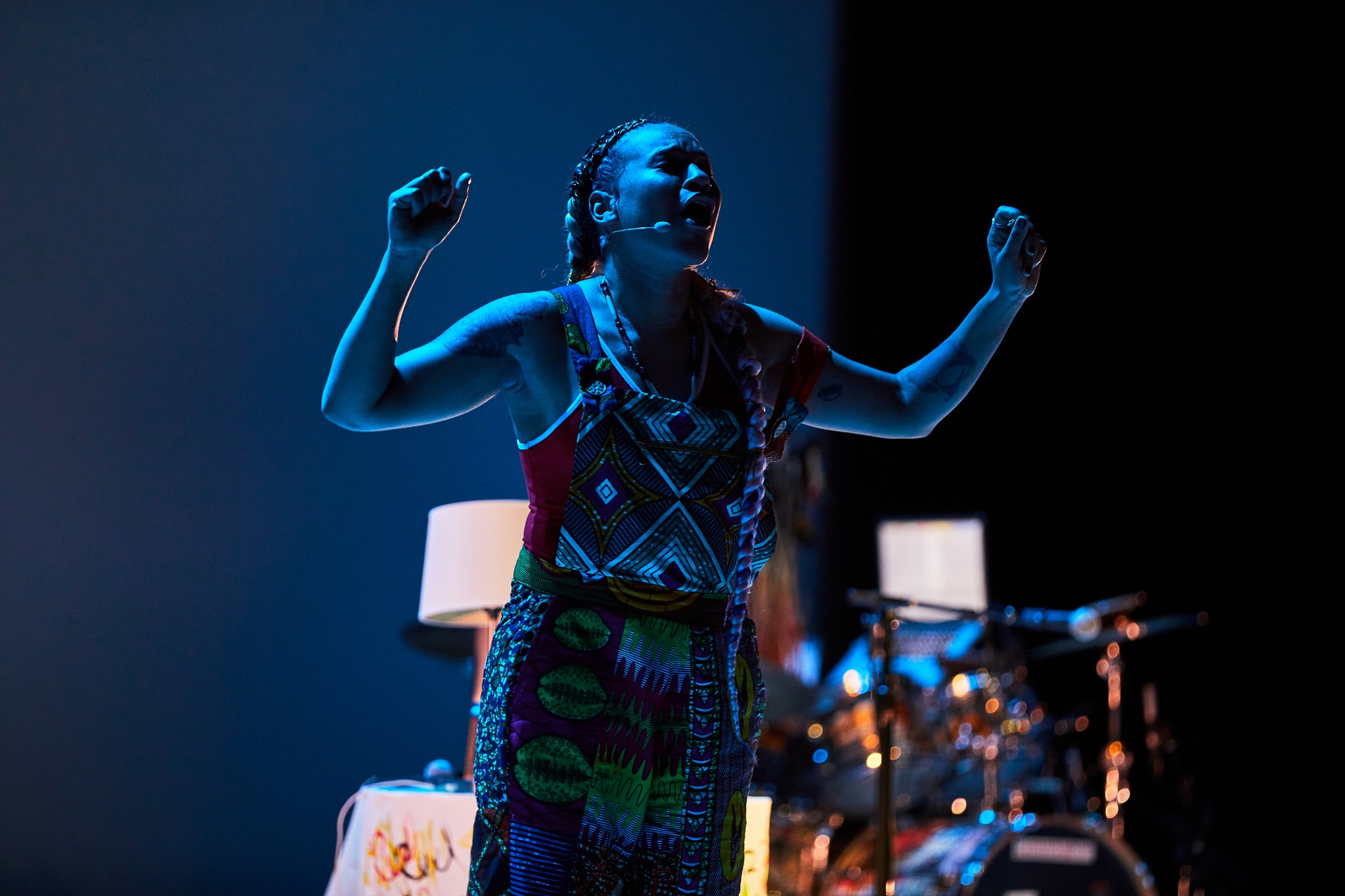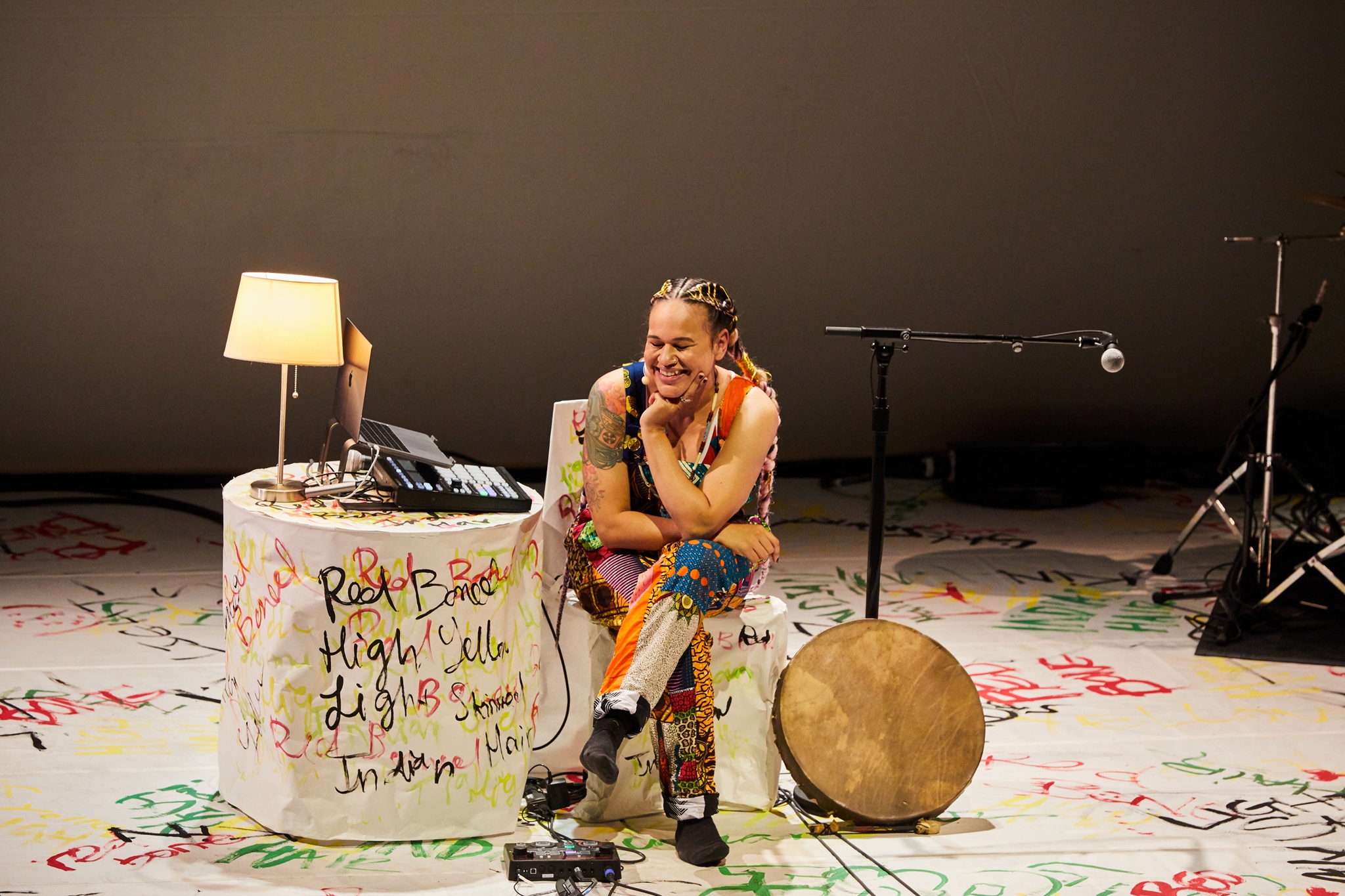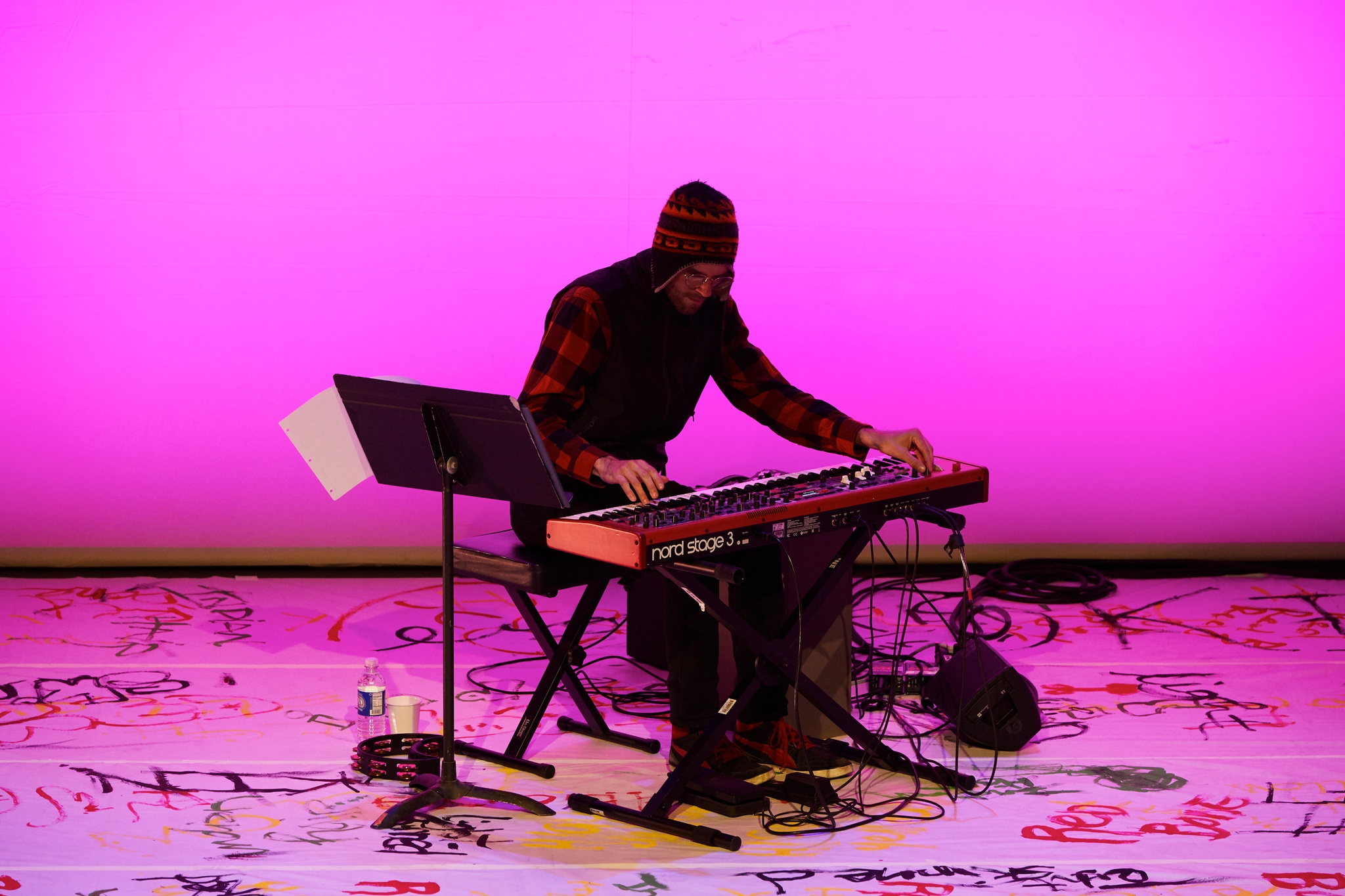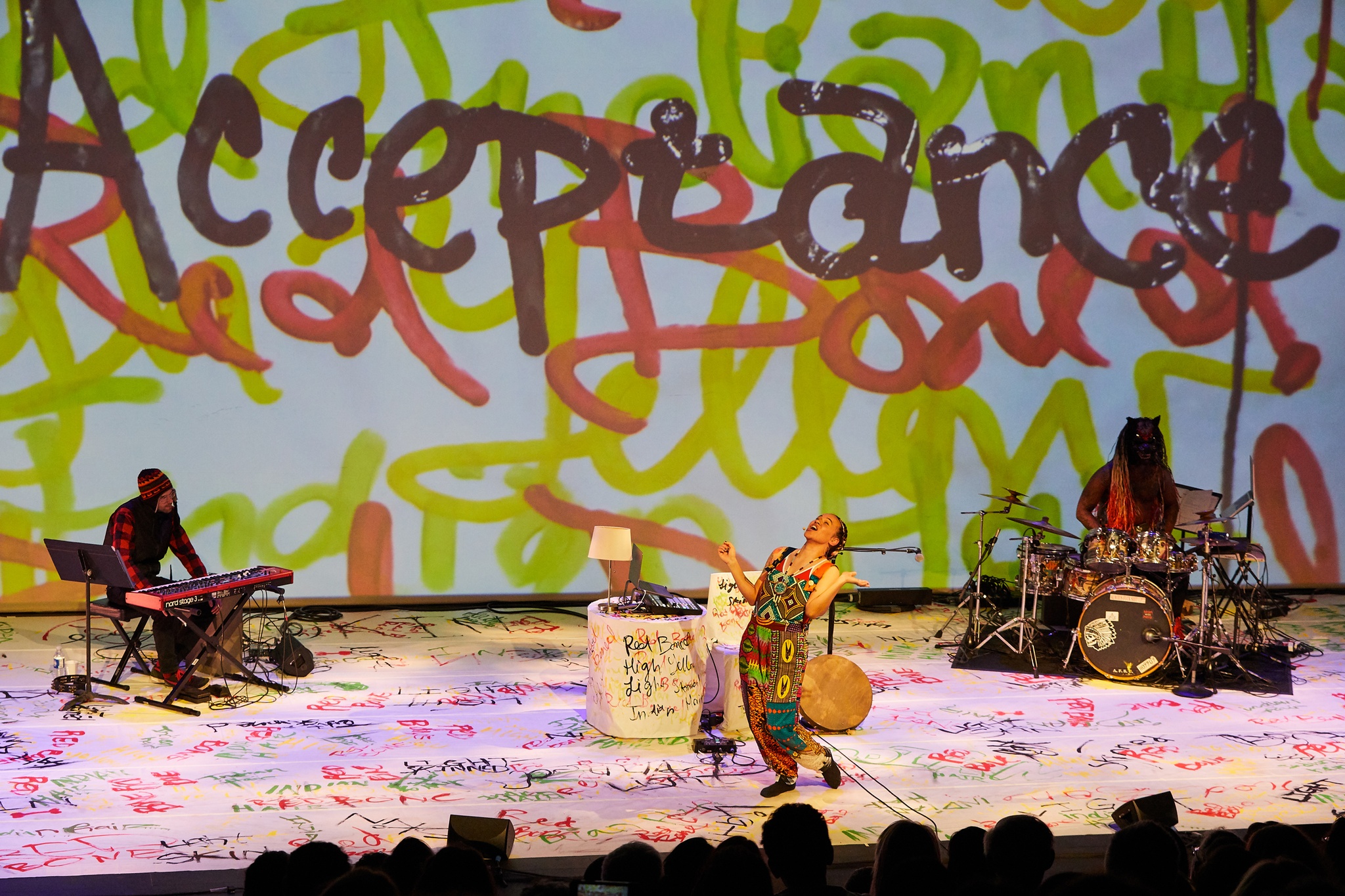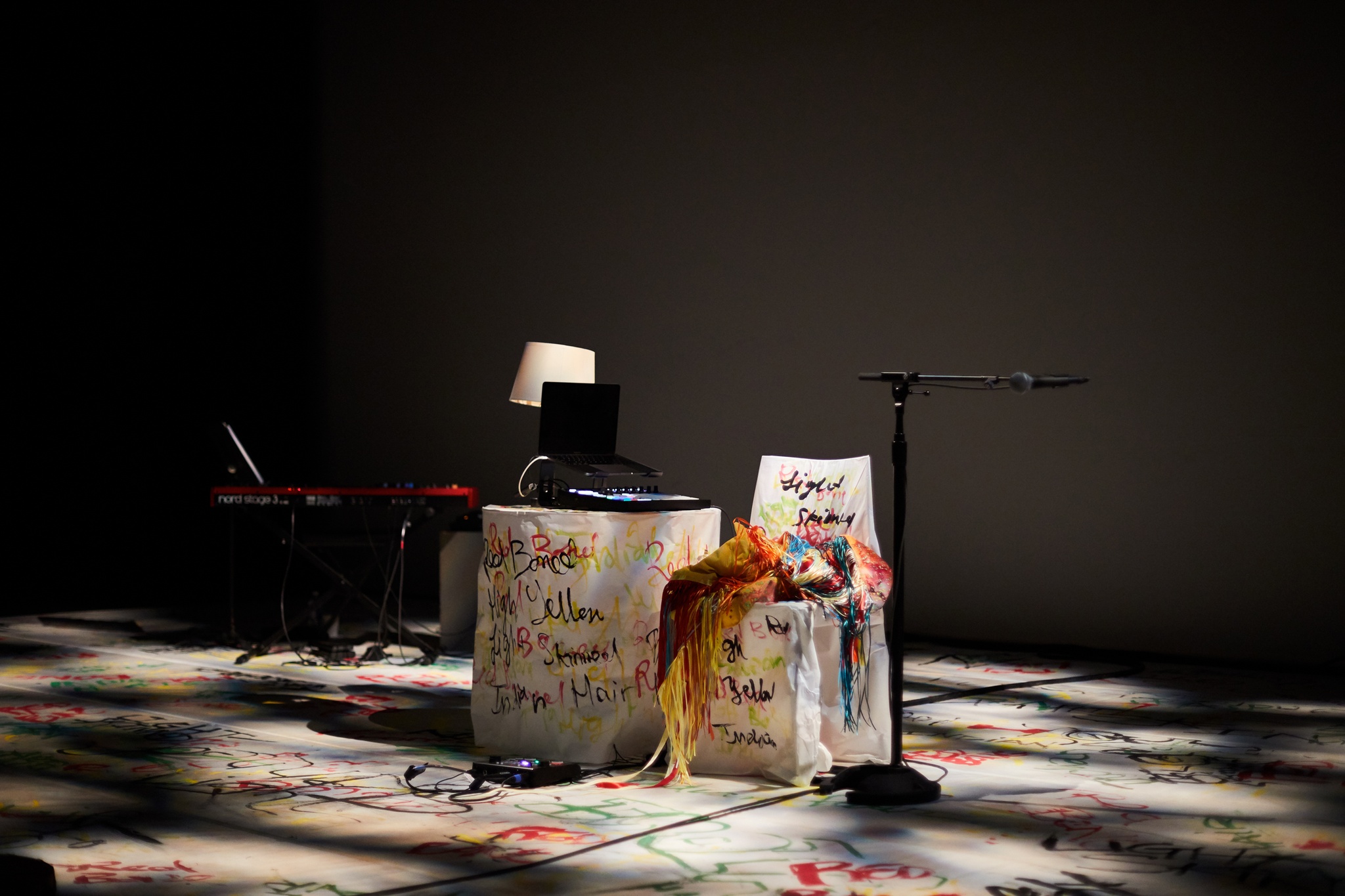 About this commission
Taking its name from the Ojibwe word for a Black woman or a woman of African descent, Makadewiiyaasikwe is a sound poem that uses original music, film, and storytelling. Kelsey Pyro's theatrical memoir draws from personal loss, historical trauma, and her own cultural traditions in order to bridge connections between Black and First Nations people. By using original electronic scores, live instruments, performance rooted in oral traditions, and film, Makadewiiyaasikwe challenges the eurocentricity of Elisabeth Kübler-Ross's five stages of grief.
Kelsey Pyro is a Brooklyn-based producer, singer-songwriter, and educator who creates acoustic and electronic compositions and performance pieces.
Location and dates
This event takes place in The Griffin Theater.
June 13 at 7:30 pm
June 14 at 7:30 pm
June 15 at 2:30 pm
June 15 at 7:30 pm
Kelsey Pyro, Composer, Producer, Writer, and Performer
Kino Galbraith, Videographer and Director of the film backdrop
George Sanchez, Project Mentor
Jamie Ehrenfeld, Stage Manager
Benjamin Hoffman, Keys and Bass
Compton Timberwolf, Drums and Video Manipulation
Jessica Ackerley, Music Arrangement Support
Gethsemane Herron-Coward, Dramaturg
Kelsey Pyro, Lead Vocals, Storytelling, and Guitar
Benjamin Hoffman, Keys and Bass
Compton Timberwolf, Drums and Video Manipulation
Ryan A. Ross, Stage Manager
Stephen Sury, Lead Carpenter
Maytte Martinez, Head Electrician
Seth Huling, Head Audio
Details
Running time: 90 minutes

Doors open 30 minutes in advance
Please arrive a minimum of 15 minutes before the performance starts or your seats will be released to the standby line
Acknowledgments
Thank you to The Shed for creating space for Makadewiiyaasikwe. Special thanks to Jesse, Alessandra, and Tamara. Thank you to my creative and logistical team: Kino, Compton, Ben, Jamie, Jessica, Gethsemane, and George. Thank you to the family members who provided me with wonderful history lessons: my mom Patricia, Grandma Marge, Auntie Joyce, and Auntie Deb. Thank you to the contributing storytellers: my sister Laura, Paris, Cassie, Deb, Mychal, Tish, Krysta, Josiah, and Dakota.