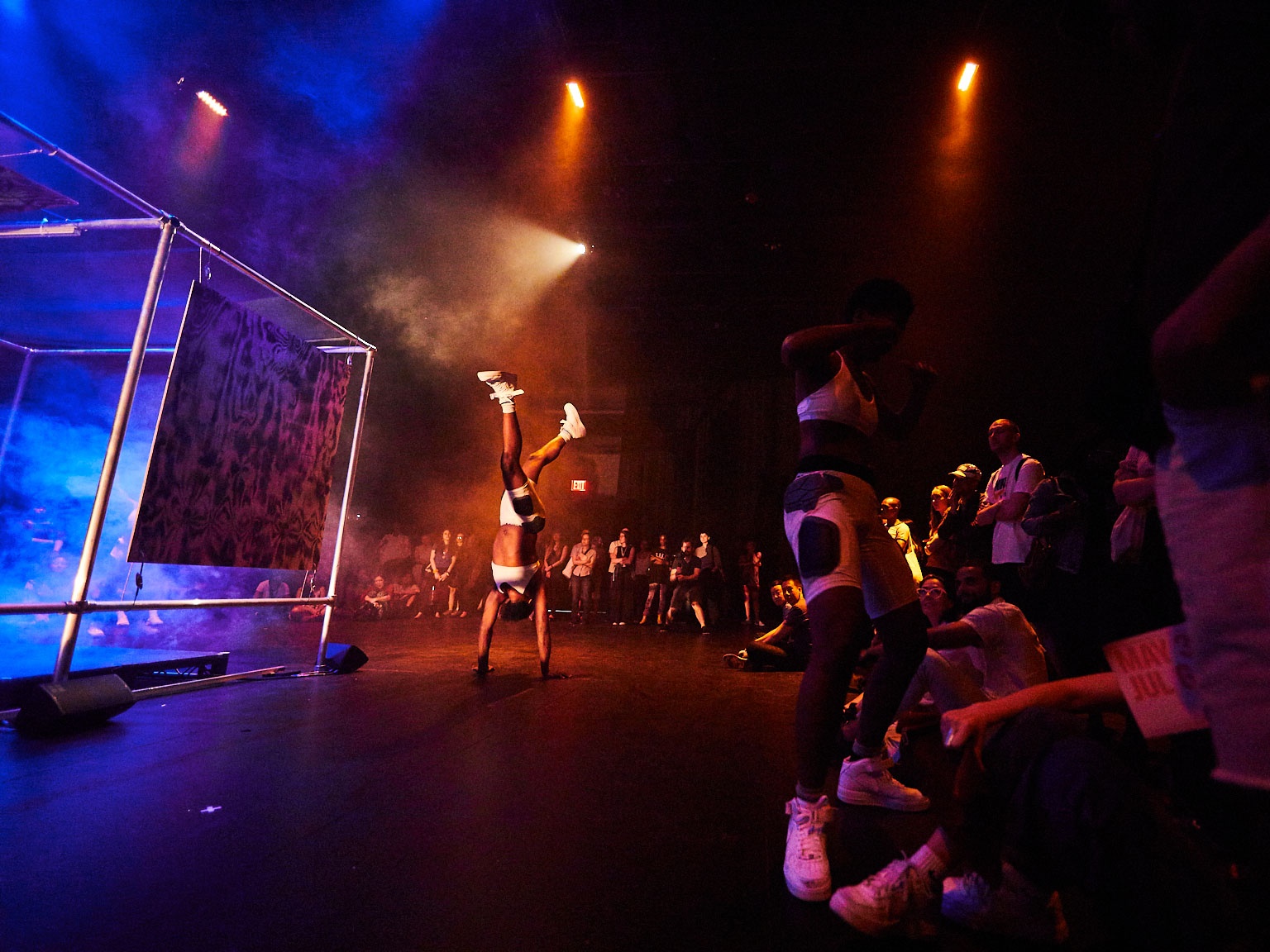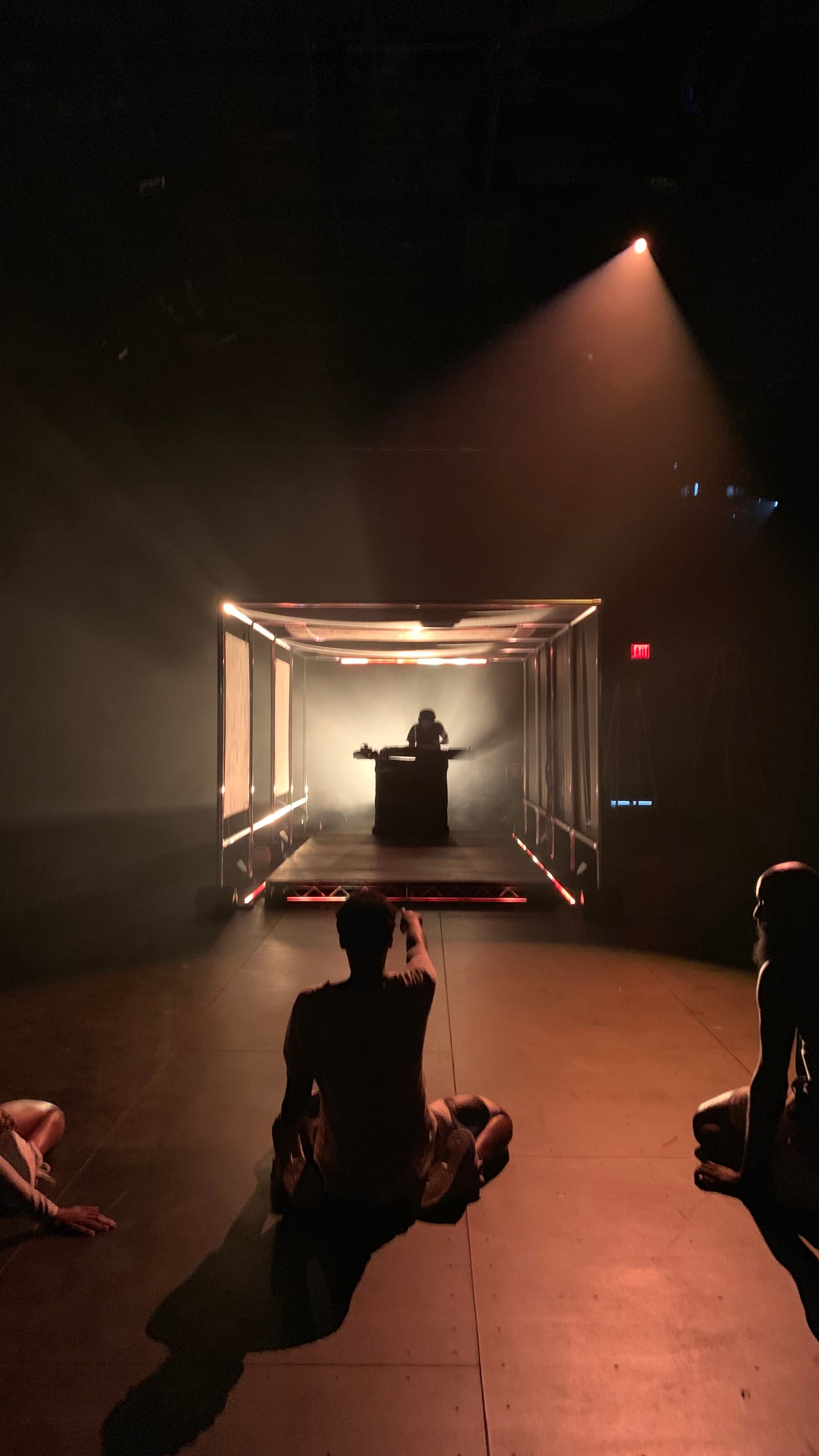 A site-specific installation exploring themes of cultural anxiety and societal distrust
Tickets
FREE
Tickets to Open Call are free, but reservations are required. Seats are available on a first come, first served basis. We recommend arriving early. There is a two-ticket limit per household.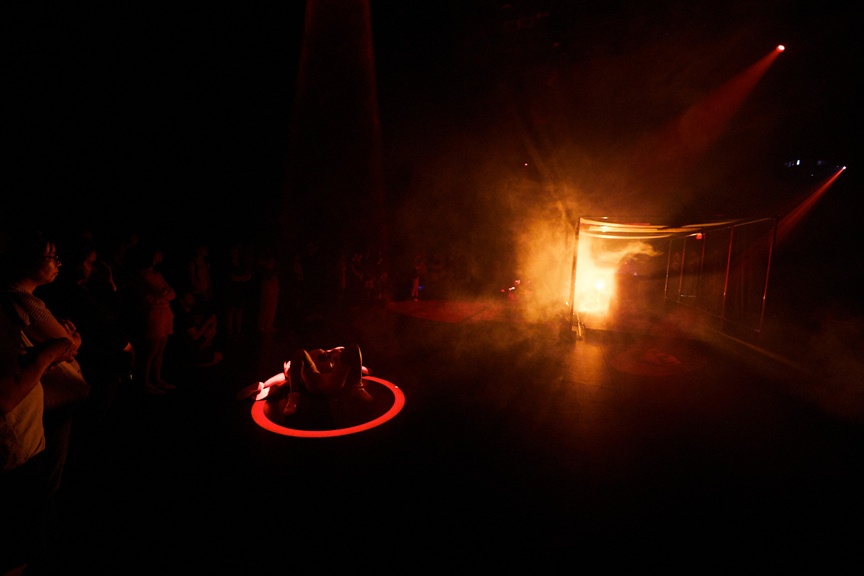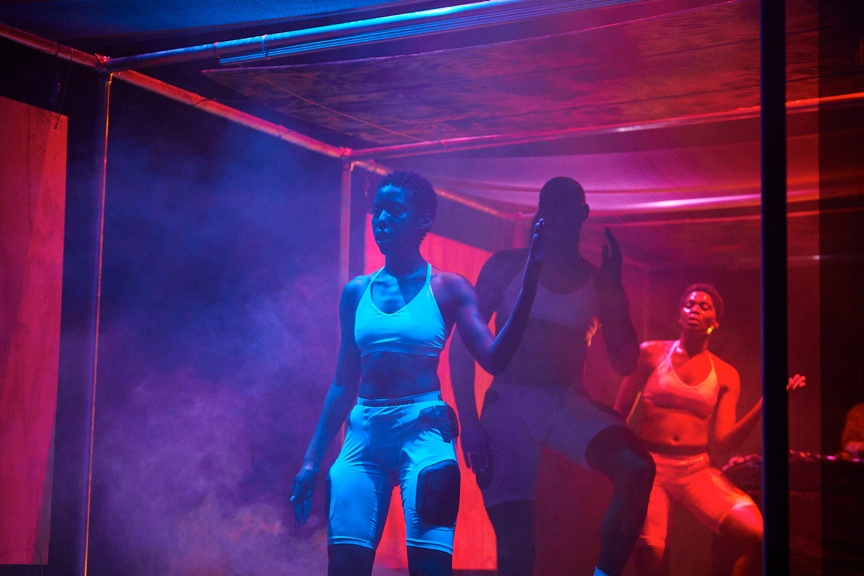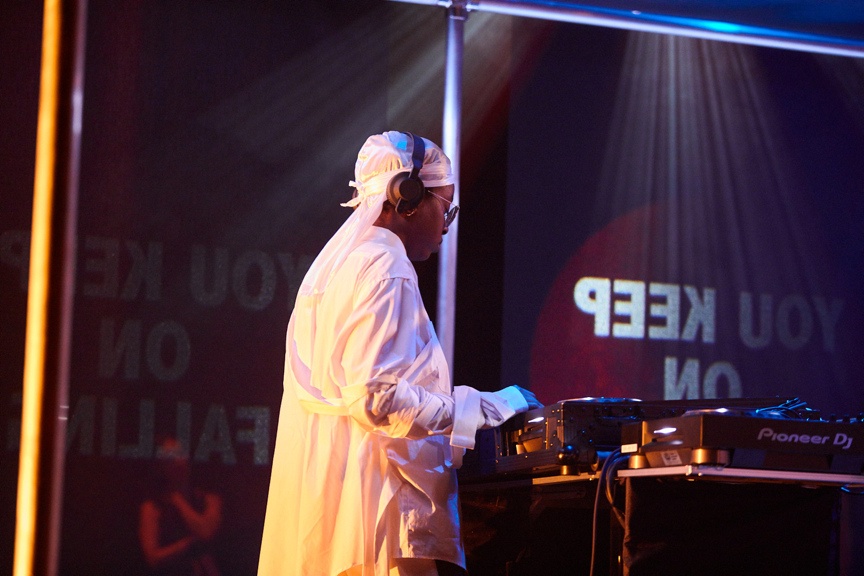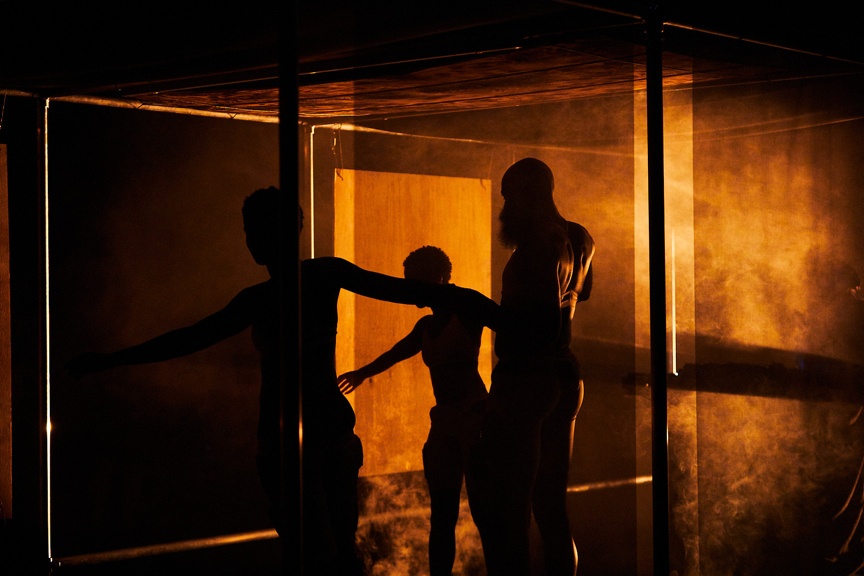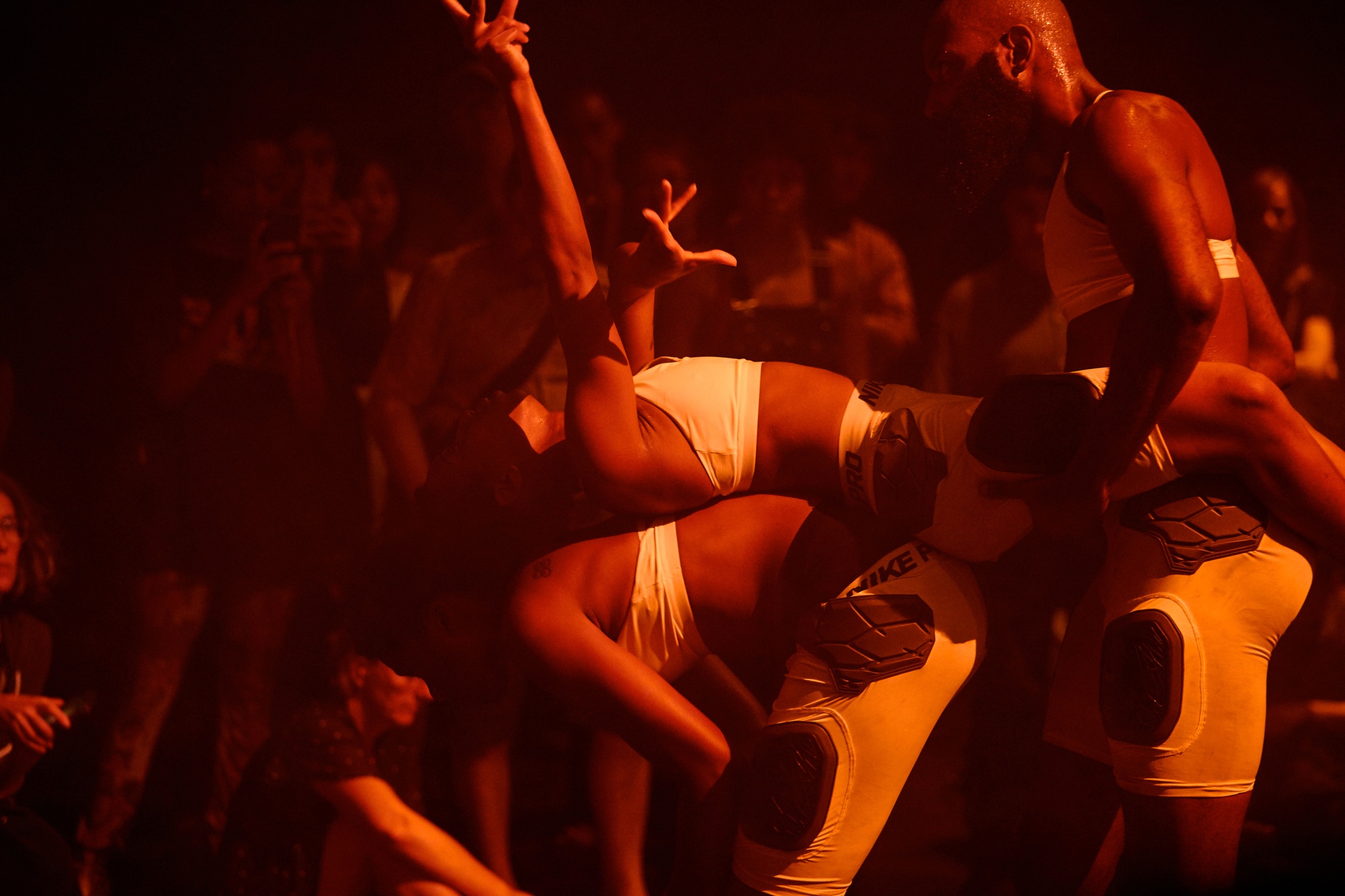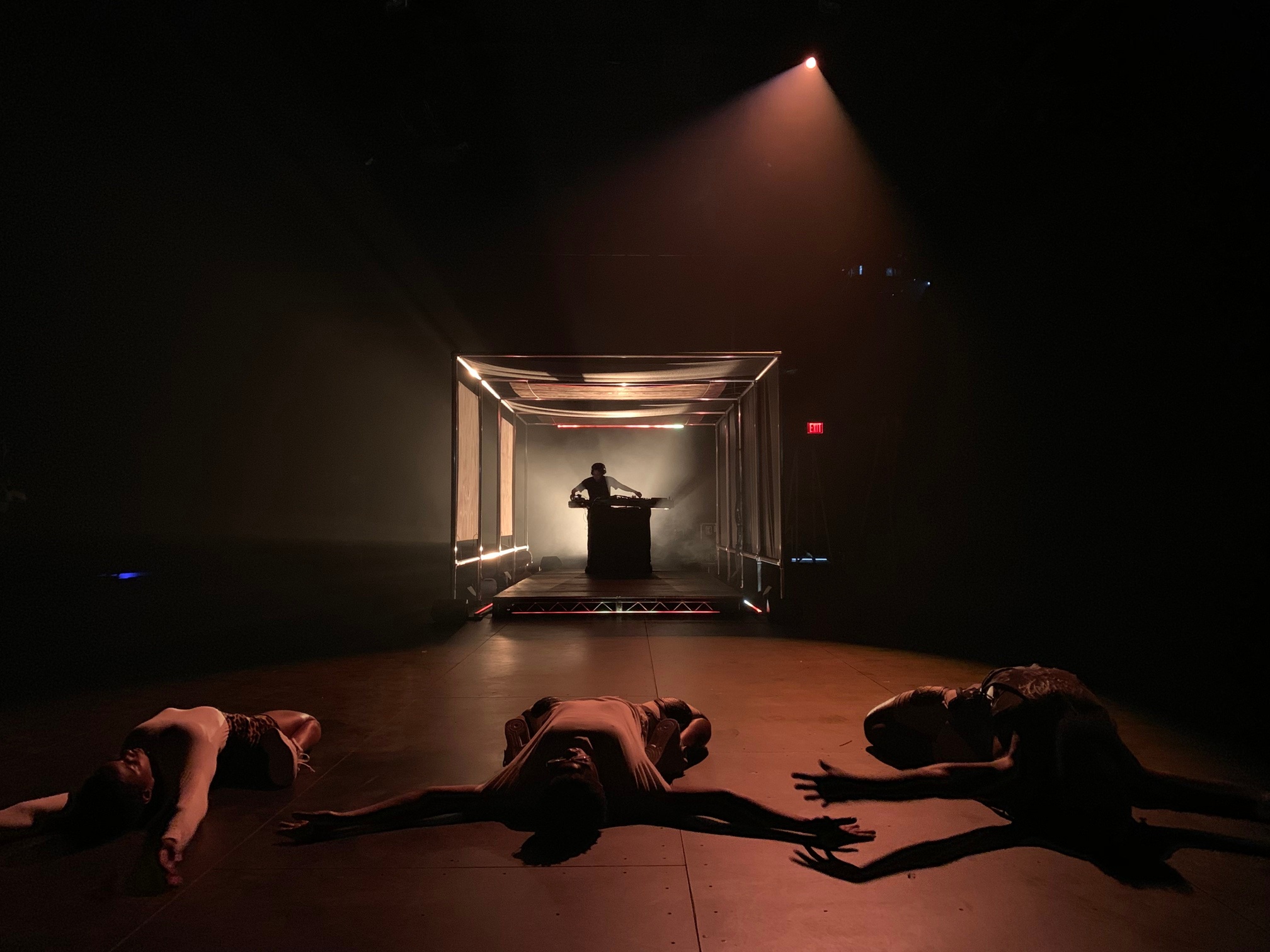 About this commission
The site-specific performance installation Buss Demon Choat incorporates the sounds of dancers performing on a floor equipped with microphones, archival sound, and a live set improvised by the artist. The work investigates non-linear notions of time in the diaspora, where everything is happening simultaneously or in cycles of repetition. Buss Demon Choat explores themes of cultural anxiety and societal distrust and takes inspiration from Martin Luther King, Jr.'s remark, "I fear I may have integrated my people into a burning house."
Yulan Grant is a New York based multidisciplinary artist from Kingston, Jamaica. As a creative positioned between Caribbean and American culture, her work interrogates ideas of identity, notions of power, perceived histories and the entanglements that happens within these topics.
Location and dates
This event takes place in The Griffin Theater.
July 5 at 7:30 pm
July 6 at 2:30 pm
July 6 at 7:30 pm
Yulan Grant, Creator
NIC Kay, Choreographer and Dancer
Aarron Ricks, Dancer
Destiny Brundidge, Dancer
Kip Davis, Lighting Design
Ryan A. Ross, Stage Manager
Stephen Sury, Lead Carpenter
Maytte Martinez, Head Electrician
Seth Huling, Head Audio
Details
Running time: 60 minutes

Doors open 30 minutes in advance
A standby line will form in the lobby one hour prior to the performance time for any sold out productions. While standby is not guaranteed, we will do our best to get everyone into the performance

Please arrive a minimum of 15 minutes before the performance starts or your seats will be released to the standby line
Acknowledgments
In no particular order, thank you for your support, your time, your patience, and your ability to step into my world: Tiona Nekkia McClodden, Brian Friedberg, Marco Gomez, Leilah Weinraub, and Yolene Grant.