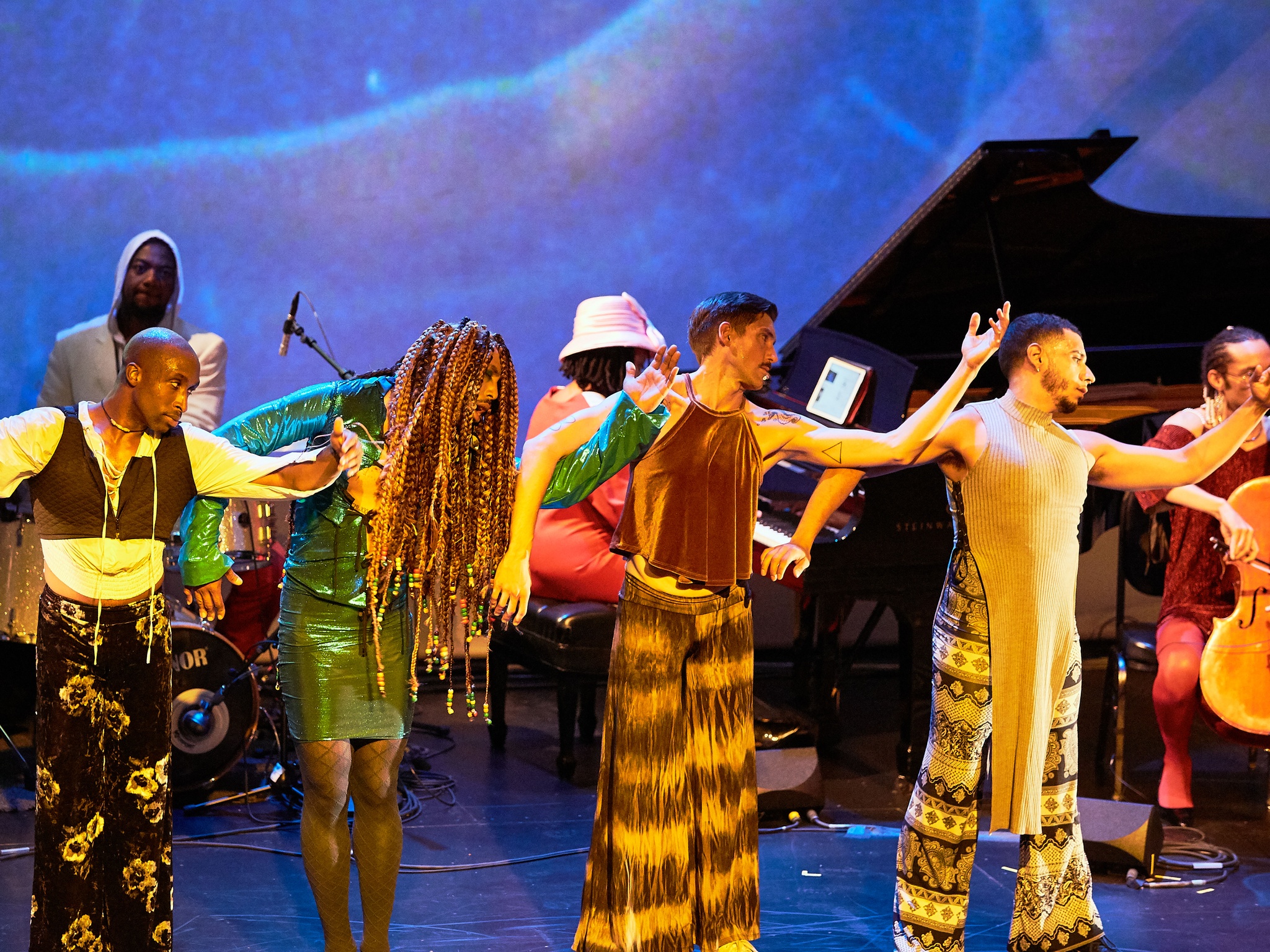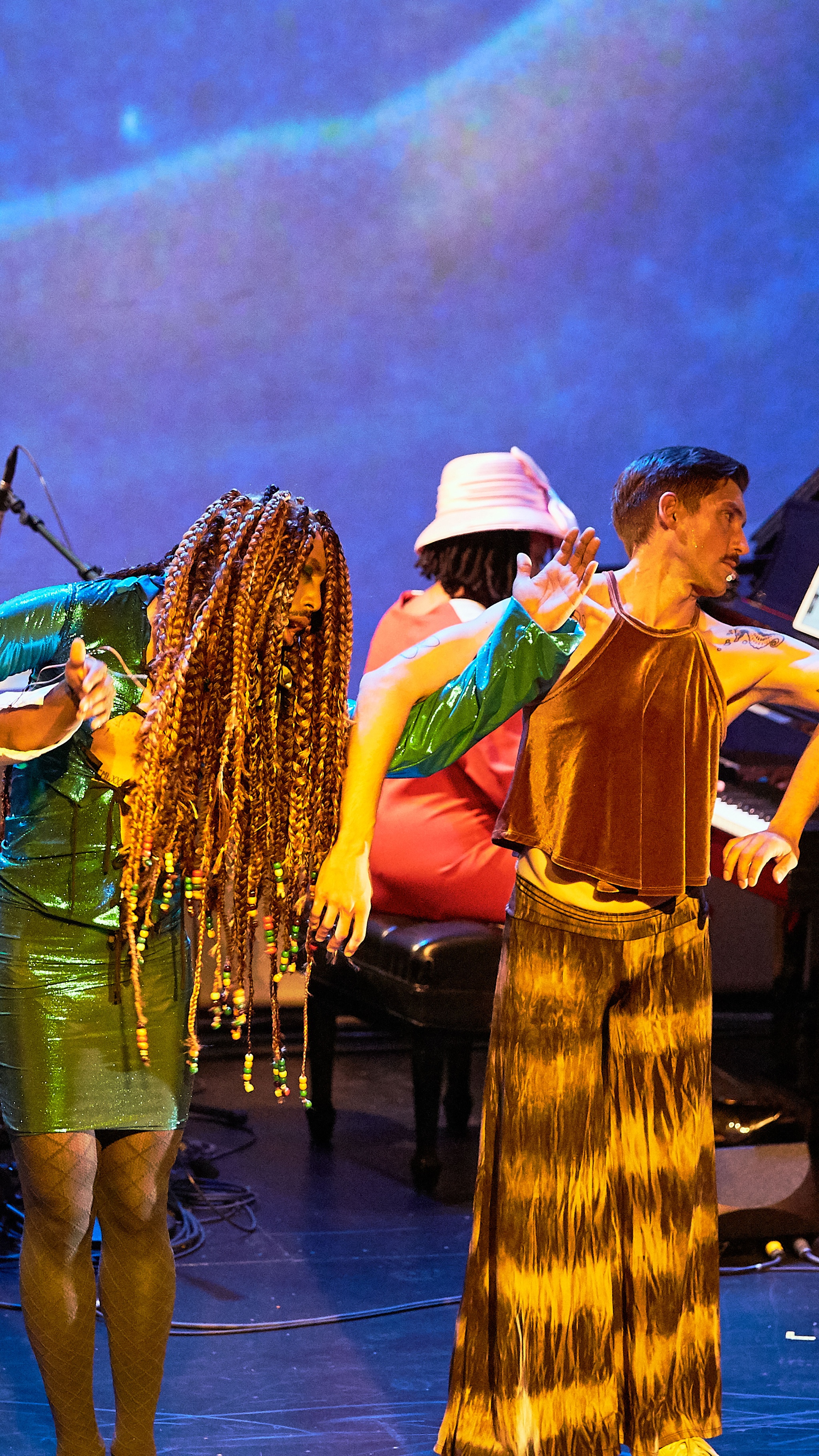 Open Call: Richard Kennedy
A three-act opera about the evolution of queer, super-intelligent beings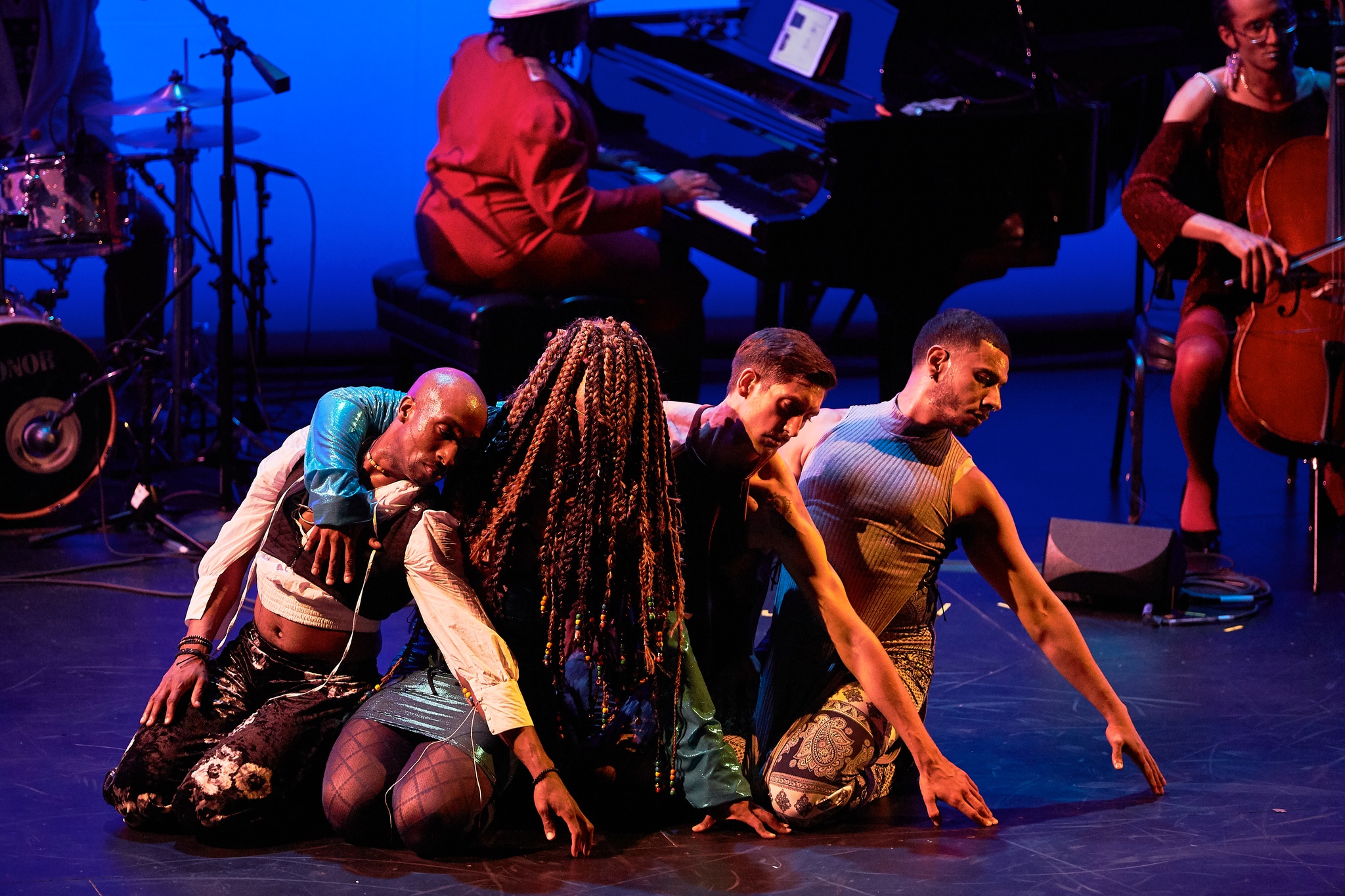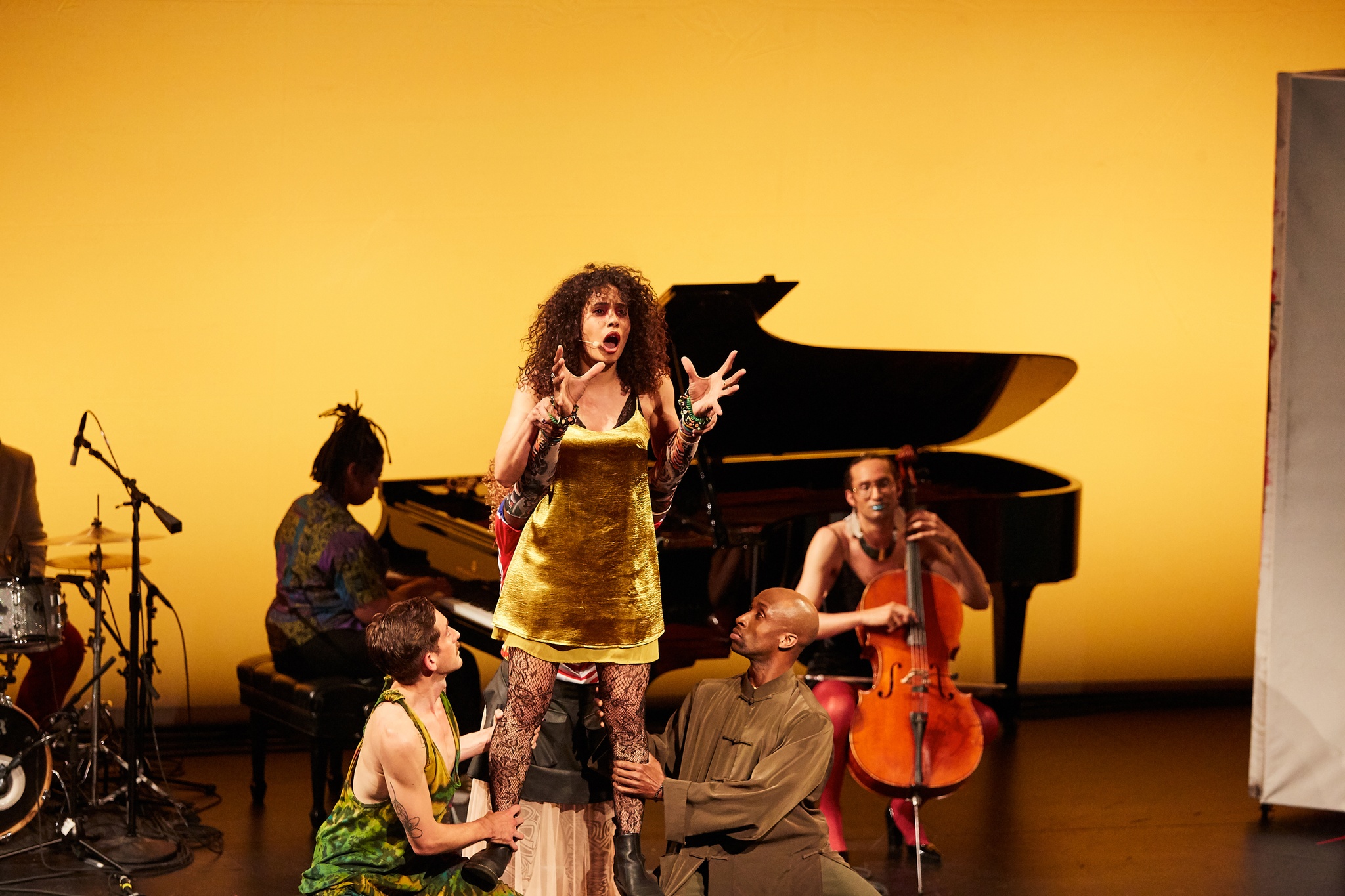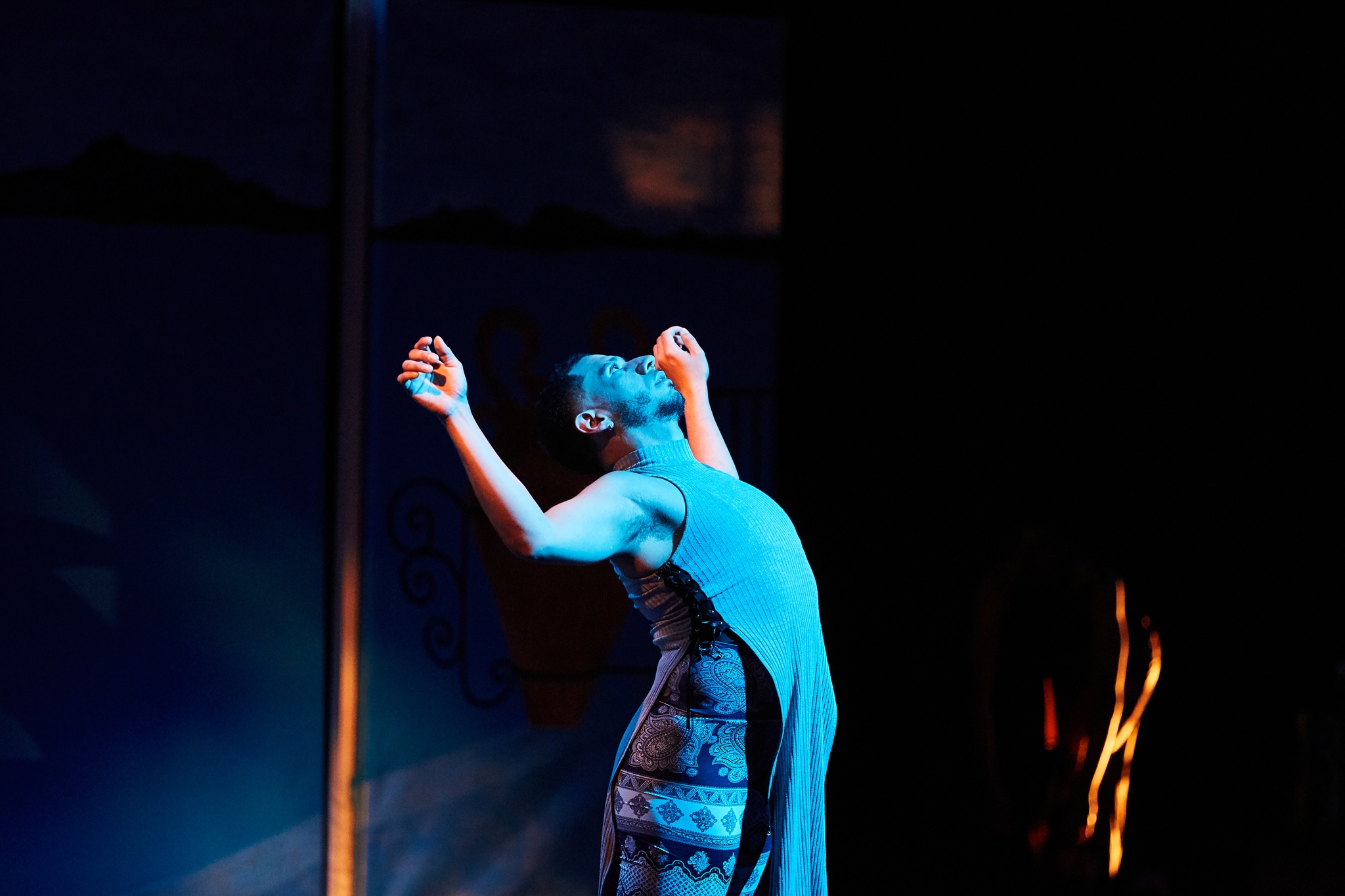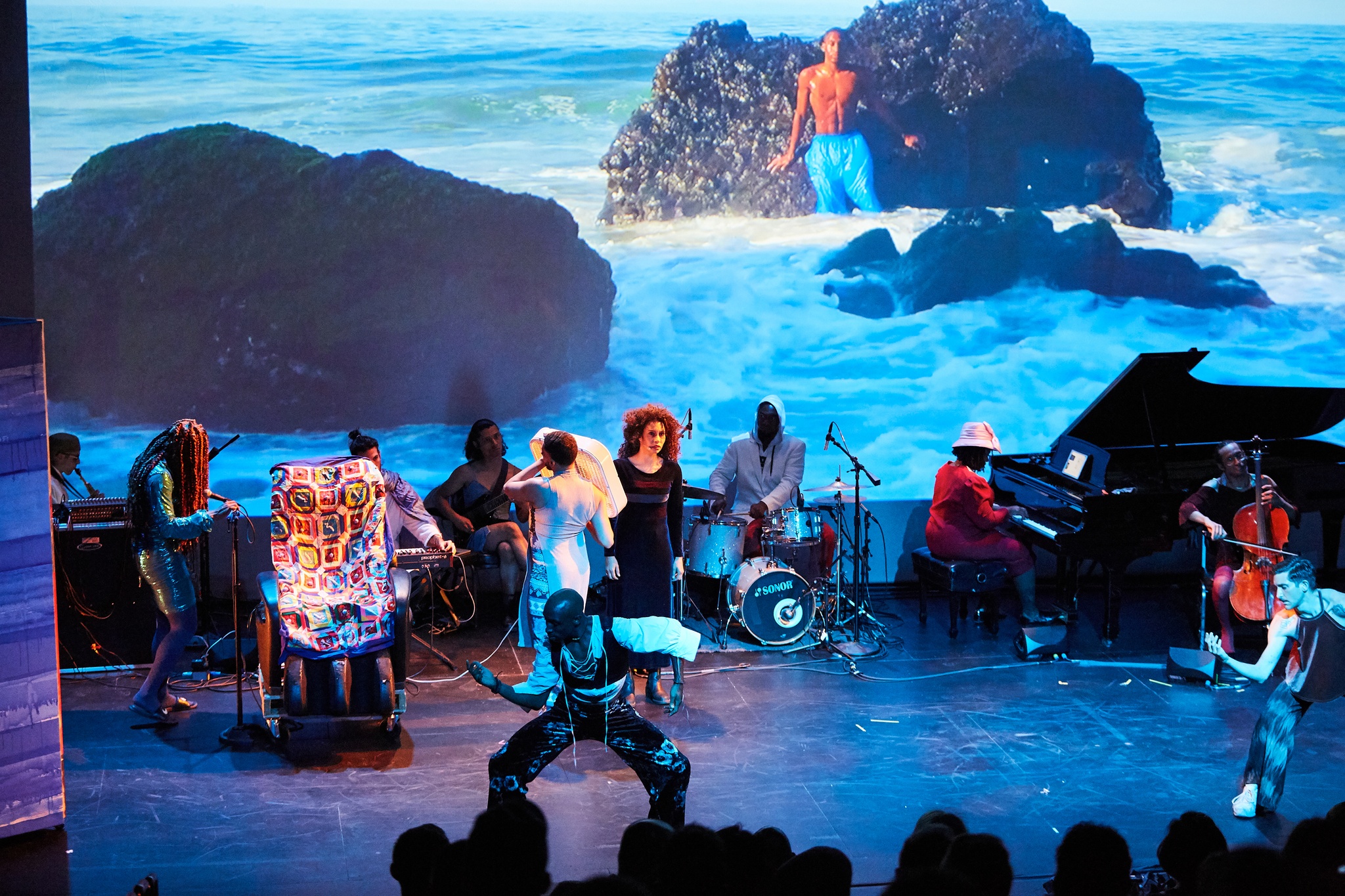 About this commission
The three-act opera HIR, an apocalyptic creation myth, tells the story of five queer, super-intelligent beings following the implosion of "Nightmerica." The two Mad Sisters break free from the Same Simulation and free three Rad Sisters, simultaneously liberating a collective intelligence that will rebuild Hirth. Act 1 begins with a great awakening in 2016 that triggers the final Patriarch Ki apocalypse. Act II, set in 3033, emerges from the primordial waters of the Late Flood, creating beings who feel but cannot see. And Act III, set in 4040, continues the story with the Mad Sisters Kundle bending at Hirth gRave while The Rad Sisters are trapped in Kennedy Fried Chicken. They absorb the secrets of the human experience as the 1007-year culture war to annihilate the heterovirus rages on the surface of Hirth.
Richard Kennedy is an artist living and working between Brooklyn and Hudson, NY. They work in curation, composition, and choreography.
Location and dates
This event takes place in The Griffin Theater.
May 30 at 7:30 pm
May 31 at 7:30 pm
June 1 at 7:30 pm
Richard Kennedy, Creator
Mounir Soussan, Visual Director
Drew Robinson, Assistant Director (film)
Sterling Hedges, Assistant Camera (film)
Additional Music by Rashonda Reeves and Tyler Wilcox
Xander Gaines
Ann McCormack
Alissa Brianna
Kelsey Robinson
Rashonda Reeves
Melike Konur
Cedric Antonio
Quetzal Arias
Erik Thurmond
Tyler Wilcox
Zeelie Brown
Isaiah Cook
Brandon Jones
Olin Caprison
Emara Neymour Jackson, Dancer (film)
Kehari Hutchinson, Dancer (film)
Ryan A. Ross, Stage Manager
Stephen Sury, Lead Carpenter
Maytte Martinez, Head Electrician
Seth Huling, Head Audio
Details
Running time: 3 hours
Doors open 30 minutes in advance
Please arrive a minimum of 15 minutes before the performance starts or your seats will be released to the standby line
Acknowledgments
Richard Kennedy would like to thank The Milton Avery Institute/Bard College MFA, The MacDowell Colony, Mana Contemporary Process Lab, The Spectrum/Dreamhouse, SIGNAL, Ted and Kricket Kennedy, Oscar Ouk, Sean Bennet, Ann Cousineau, Kizmit Studio, Otion Front Studios, Arianna Paoletti, Jonah Rollins, Antwan Duncan, Benjamin Ackerman, Job Piston/Performa, Whitney Vangrin, Garret Allen, Mounir Soussan, Walter Smith, my five siblings, three amazing parents, and the Brooklyn/NYC queer community.