Dance performance: Rod Rodgers Dance Company
How to attend
Attendance is free with a free ticket to the exhibition Tiona Nekkia McClodden: The Trace of an Implied Presence. Attendance is first come, first served. This event will take place in the Level 2 Gallery.
Please note: As of October 18, 2022, face masks are optional but strongly encouraged while in The Shed. This policy is subject to change. Please email info@theshed.org or call (646) 455-3494 if you have questions.
About this event
Rod Rodgers Dance Company, known as RRDC, is a modern-based company located in the heart of the East Village on Fourth Arts Block. The company's repertoire (which features work created by Rod Rodgers himself and current artistic director Kim Grier-Martinez) ranges from thought-provoking experimental work to celebratory jazz ballets, all the while using dance theater as a tool for dramatic social commentary. At the invitation of Tiona Nekkia McClodden, the company will present a dance performance in acknowledgment of their 55th anniversary.
Rod Rodgers Dance Company will present Tangents and Box '71 as two signature pieces from the company's repertoire, along with Blackness, Body, A Mother's Love created as part of Tiona Nekkia McClodden's exhibition The Trace of an Implied Presence.
Tangents (1968)
From Rodgers's acclaimed signature series of contemporary rhythmdances
Music by Henry Cowell and William Russell
Performed by Jendaya Dash and Jamal Green or Lauren Sion
Nami Kagami, Soloist
Original costume design unknown and redesigned by Nami Kagami
Box '71 (1971)
A study in confinement created in memory of George Jackson and the men of Attica, and dedicated to our brothers and sisters in South Africa, may their struggle win for them the fruits of freedom!
Original score by Sidney Smart
Original set design by Lenny Cowles and redesigned by Ulric O'Flahtery
Jendaya Dash, Person Inside
Kim Grier-Martinez, Person Outside
Original costume design by Rod Rodgers and redesigned by Kim Grier-Martinez
Blackness, Body, A Mother's Love (2022)
Blackness, Body, A Mother's Love redefines how we identify Black culture as we continue to evolve and navigate the social and cultural boundaries. It challenges us to find intimacy when we can't fathom our own bodies as a vessel for and of love. Employing movement, videos, and text in seven solos as an ongoing project for a larger work, Kim Grier-Martinez is committed to challenging the narratives that limit people from being their full selves. In this piece, there is a voice, the holistic feel of movements, the merging of bodies and love, and the courage and strength of communal embrace like a thread woven into the struggles and successes of our ancestors in the fight for freedom. Reflecting on legacy and the communities we bond with, Blackness, Body, A Mother's Love reveals the rigid boxes we were born into and reconciles us to the beauty of what we don't understand. Who were we before the world defined us? Perfect as we are, imperfectly perfect in all our creation, we work out how to love ourselves so that we can love others. Blackness, Body, A Mother's Love displays the bodies as they are meant to be unapologetic and sacred. Regardless of gender, race, or religion, there's no better time to own your skin.
Performed by The Company
Costume design by Kim Grier-Martinez
Photography by Jendaya Dash and Nami Kagami
Video editing by Nami Kagami and Kim Grier-Martinez
Text by Rod Rodgers, Dance Scope 1967, Kim Grier-Martinez
Music: Jessye Norman, "Sometimes I Feel Like A Motherless Child"
© 2009 DEAG Music GmbH under exclusive license to Sony Music Entertainment Released 2013-03-25
Rod Rodgers Dance Company
Rod Rodgers, Founding Director
Kim Grier-Martinez, Artistic Director
Rachel Lubell, General Manager
The Company: Jendaya Dash, Jamal Green, Nami Kagami, Lauren Sion, Quenton Stuckey, and Yasmin Venable
Artists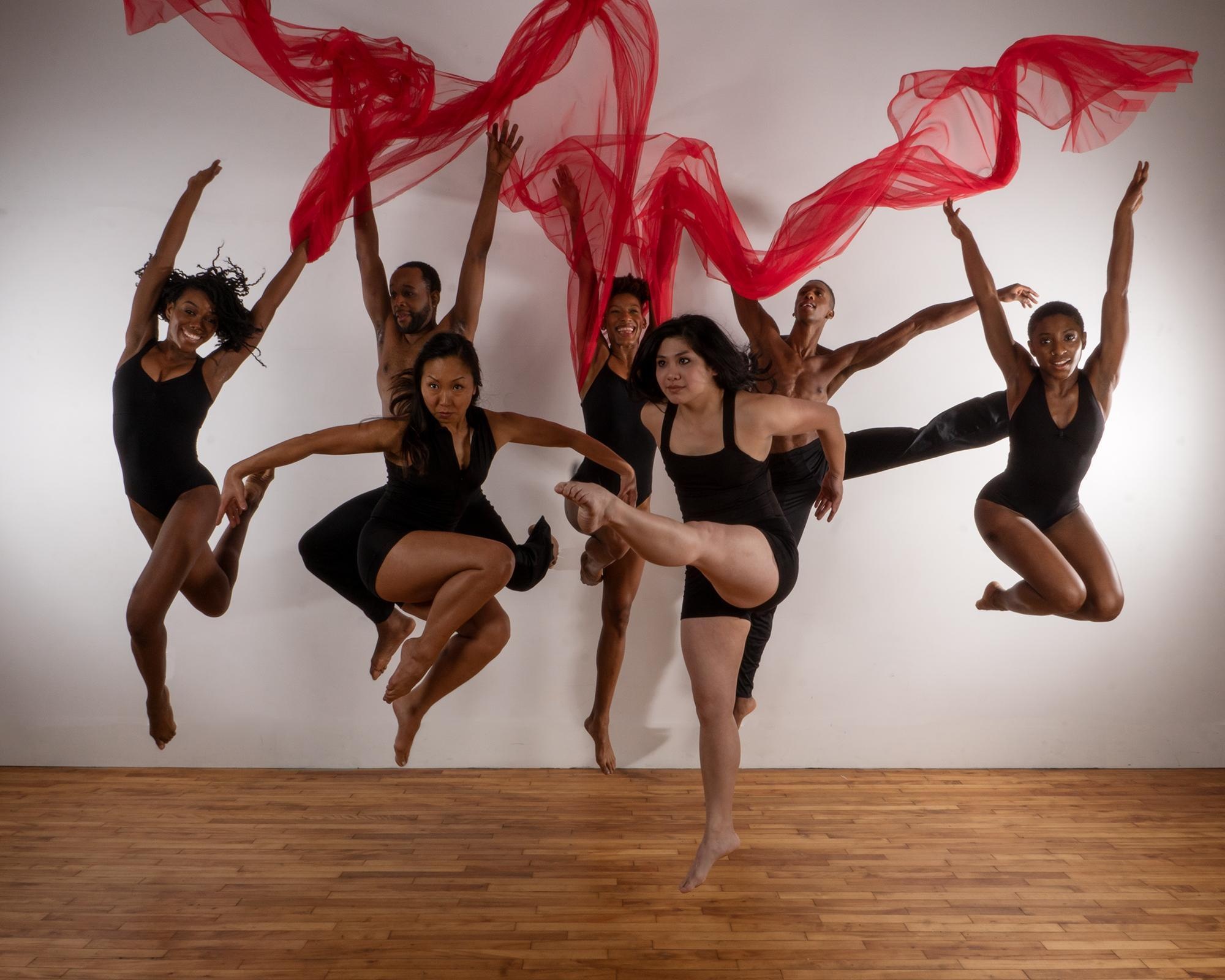 Rod Rodgers Dance Company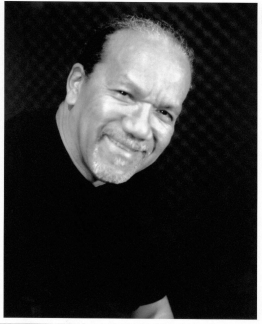 Rod Rodgers

Kim Grier-Martinez
Rod Rodgers Dance Company
Rod Rodgers Dance Company (RRDC) came into existence during the 1960s when many artists were called upon to create works that reflected a newly positive community consciousness. It began with the late founding director Rod Rodgers's belief that dance images reflecting truths about human experience have the unique ability to touch people on a primal level of "feeling identity." The company's repertoire—featuring works created by Rodgers and, since his passing, company artistic director Kim Grier-Martinez as well as guest artists—encompasses experimental works, celebrative jazz ballets, dance theater as dramatic social commentary, and an acclaimed signature series of contemporary Rhythmdances that have been recognized as unique in the modern dance field. RRDC often features dance works inspired by Black experience, but always with a multiracial ensemble.
RRDC continues to be a vehicle for experimentation, education, and celebration, considering the use of dance as a vehicle for human development. Its performances and programs help people realize their positive potential and inner beauty, provide information, and stimulate dialogues about our culture, society, and history. The company has toured across the US, the US Virgin Islands, and abroad in Italy, Mexico,, Japan, and Bermuda. As cultural emissaries of the USIS (now part of the US State Department), RRDC also traveled to Portugal, Syria, Senegal, Kenya, Zaire, Zambia, and Nigeria. The company features a dynamic concert ensemble and stylistically varied repertoire; their renowned works explore and celebrate the creative struggles and landmark achievements of Black heroes of American culture. The series entitled POETS & PEACEMAKERS includes tributes to Martin Luther King Jr., Langston Hughes, Duke Ellington, and Rosa Parks.
Rod Rodgers (1939 – 2002) was a second-generation choreographer who worked extensively in modern dance and musical theater. Rodgers, who was best known for the development of his concert repertoire via the NYC-based company that bears his name, has been described as a unique voice in the field of contemporary dance today.
Under Rodgers's direction, productions by the versatile ensemble toured across the US and abroad, including festivals in Mexico, Italy, and via USIS (now part of the US State Department) for an extended international tour to Senegal, Kenya, Nigeria, Zaire, Zambia, Syria, and Portugal. Many of Rodgers's works explore and celebrate the Black experience. Drawing from his background as a percussionist and choreographer, he developed a unique signature repertoire including his acclaimed contemporary Rhythmdances, in which the dancers contribute to the musical environment with hand-held instruments as they move, and several major works of social commentary, Victims, Cameos of Women, and "POETS & PEACEMAKERS," a multi-arts series of tributes to Black heroes.
His last works included She Sayings & Soul Songs, set to the songs and voice of Nina Simone, and Jazz Fusions, set to music by Leon Parker. Rodgers developed interdisciplinary collaborations with a number of noted musicians and designers. In addition to his concert repertoire, Rodgers's credits include choreography for the Syracuse Opera Company production of Aida, direction and staging of The Black Cowboys for the Harlem Opera presented at the City Center of Music & Drama (today's New York City Center), the Brooklyn Academy of Music (BAM), and on an international tour.
He choreographed A Study In Color by Malcolm Boyd and The Prodigal Sister, an Off-Broadway musical for Woody King Jr. Rodgers created the choreography and had a lead acting role in a WABC-TV special, Like It Is TV, based on the song "And This Is My Beloved." He also staged a reading of Ntozake Shange's Sassafras, Cypress & Indigo produced by Joseph Papp at The Public Theater in NYC.
Rodgers staged and directed several productions for Voices, Inc., including Journey into Blackness and a touring production of a musical tribute to Martin Luther King Jr., which was also presented as a CBS-TV special. His works were included in the first Dance Black America festival, BAM's 1983 retrospective of Black dance.
Some of the fellowships and commissions that he received included ones from the New York State Council on the Arts, the Rockefeller Foundation, the National Endowment for the Arts, Creative Artists in Public Service, the Beard Fund, and the John Hay Whitney Foundation. Rodgers was the recipient of the Spirit of Detroit Creative Award in Michigan, and, in NYC, an Audelco Award for his work in innovative audience development programs.
Kim Grier-Martinez is the artistic director of the Rod Rodgers Dance Company (RRDC), founded in 1967 and located in the historic East Fourth Street Cultural District, in the heart of New York's East Village. A native New Yorker, Grier-Martinez received her BFA in dance from the prestigious Philadelphia College of Performing Arts, now known as the University of the Arts, one of the top undergraduate dance programs in the United States. She is a dancer, performance artist, master teacher, educator, and choreographer.
As a dancer, Grier-Martinez made her debut in New York's esteemed Metropolitan Opera House as the outstanding principal dancer in George Gershwin's Porgy & Bess, choreographed by Carmen de Lavallade. Across the country, she has performed as a guest artist: in Missouri with the Wylliams/Henry Dance Theater and in Philadelphia with LEJA Dance Theater. She has also performed in New York City with dance experimentalist Blondell Cummings, Nanette Bearden Dance Company, Forces of Nature, Duane Cyrus Company, Alpha-Omega Dance Company, Footprints, Urban Dance Collective, and the Rod Rodgers Dance Company. Her solo performances have included works by Richard Rivera, Sean Curran, Kayoko Sakoh, Milton Myers, Tee Ross, Lonne Morretton, Eleo Pomare, Fred Benjamin, Talley Beatty, and Heidi Latsky. Recently, she was privileged to perform solo theater with the distinguished, award-winning novelist, playwright, and director Bill Wright. Her choreography includes the Off-Broadway production Dark Star from Harlem, a tribute to Josephine Baker that premiered to rave reviews at La MaMa's Ellen Stewart Theater and the Miss US Virgin Islands Caribbean Queen Pageant in St. Croix.
Grier-Martinez was a long-time featured soloist with RRDC, which is a supportive hub for the development and maturation of Black dancers and other artists, founded in the 1960s by the late modern dance choreographer Rod Rodgers. For almost two decades, under his tutelage and pedagogy, she assisted Rodgers with creative projects including mounting and rehearsing choreography and teaching master classes with an emphasis on helping dancers transition their craft from studio to stage. Upon his passing in 2003, she emerged as the artistic director for RRDC. Grier-Martinez believes in the interrelatedness of political, scientific, and cultural life and is committed to sustaining and improving ethnic, social, and geographic diversity and curricula that reflect a global awareness. She portrays this through the company's repertoire.
As artistic director, Grier-Martinez has led the company to perform on stage, in streets, in Iibraries, and at community-based centers, both in the US and internationally. The company has performed at the Fourth Arts Block Festival; Cooper Square Committee Festival; Theater for the New City; the NYPD Policewomen's Endowment Association; Arts at Oswego, State University of New York; the John H. Murray Civic Center Department of African American Studies at Syracuse University; and the International Association of Blacks in Dance Conference among other venues. The company has also appeared on tours in Japan at the Kenmin Koryu Center in Kagoshima, at the 10th anniversary of Keya's Fun Approach Dance School in Bermuda, the Sea Island African American Heritage Festival in St. Simons, Georgia, and as part of a standing relationship performing and choreographing for the renowned Middle Collegiate Church's Arts Ministry in New York City.
Grier-Martinez's commitment to the interrelatedness of worldwide political, scientific, and cultural life furthers Rodgers's belief that all people should be able to enjoy dancing and performing. For the company, she seeks diversity in ethnicity, gender, and body type and size, and a strong effort is made to recruit male dancers. To rave applause, the youth program has also featured a student dancing with crutches and those who are visually impaired and physically disabled.
Grier-Martinez has a special passion for teaching young people, using dance to mentor and guide them from childhood to young adulthood. In 2005 she established the Rod Rodgers Youth Program and Ensemble, which teaches the traditional study of ballet, modern, jazz, dance theater, hip-hop, tap, composition, conga drumming, and West African dance in a school-year and summer intensive program. This program is scholarship-based and charges the lowest class fees in New York City, and no one is turned away for lack of funds. Additionally, components of the program are taught at public schools throughout the five boroughs. As a result of their training through the Rod Rodgers Youth Dance Program, students have been accepted to performing arts high schools and colleges and achieved awards and national recognition for their scholarship, service, and leadership.
Grier-Martinez served as the director of dance programs at the Harlem School of the Arts and rehearsal director and choreographer for three of the school's resident dance companies. Additionally, she has worked as a dance specialist with children through the Bronx Arts Ensemble, Alvin Ailey Summer Outreach Programs/Mach Ailey Camp, and Hudson Repertory Dance Theater. She continues her work with ArtsConnection where she incorporates poetry, music, and elements of media for dance tributes to the struggles and achievements of Black heroes including Langston Hughes, Martin Luther King Jr., Duke Ellington, and Harriet Tubman. She is also a program advisor for Broadway Junior where she has choreographed shows.
Grier-Martinez's teaching credits include SUNY Oswego and Parents Promoting Dance & Community Folk Arts in Syracuse, New York, as well as positions in New Orleans, Des Moines, and elsewhere in Iowa. She taught master classes at California State University in Humboldt, Long Beach, Dominguez Hills, and Arcata; Metropolitan School for the Arts; Long Island University in Brooklyn; Black College Dance Exchange (various locations); Florida A&M University; Howard University; Adelphi University; SUNY Plattsburgh; Syracuse University; and Arts-In-Education residency programs in the New York metropolitan area.
Grier-Martinez has served as a panelist for the New York State Council on the Arts, Middle Collegiate Church's Arts Ministries of New York City, and the Fourth Arts Block, and as a judge for the Hal Jackson Talented Teens Final Pageant in New York City, Connecticut, and St. Croix. She choreographs for and volunteers at Good Shepherd Church's Young Ministries and Middle Collegiate Church, whose mission is social action and interfaith dialog for the purpose of justice and reconciliation. Among other awards, she is the recipient of the Lila Wallace Award, the National Foundation for Advancement in the Arts' Teacher's Recognition in 2004 – 05, 2005 – 06, and 2009, the Linda Janklow Award, and the Downtown Arts Young Artists and Leaders 2011 Mentor Award. She was honored by the Renaissance Movement Ensemble of the Harlem School of the Arts Alumni in 2012 and awarded a Certificate of Appreciation for Breast Cancer Awareness Fundraiser for Birdie's Nesting Place from 2013 – 17.
Known as "Ms. Kim" to her youngest students, Grier-Martinez considers the success of former students from the initial Rod Rodgers Youth Dance Program as teachers at the studio as her biggest reward and contribution to society through dance. Those former students are now training and mentoring new students while some current students are in their eighth year of training. The studio is a second home to students where they've developed strong bonds and learned life lessons. They spend hours talking about what Ms. Kim said, what Ms. Kim did, and what Ms. Kim has taught them! Though, for Ms. Kim, it's about more than dance. It's about connecting with youth, reaching them on multiple levels and using dance to support their hopes and dreams.
Location and dates
This event takes place in Level 2 Gallery.
Saturday, November 12
4 pm
The Shed is located at 545 West 30th Street, between 10th and 11th Avenues. For information about accessibility and arriving at The Shed, visit our Accessibility page.
Thank you to our partner

Nike and The Shed partner to expand human potential through sport and art.