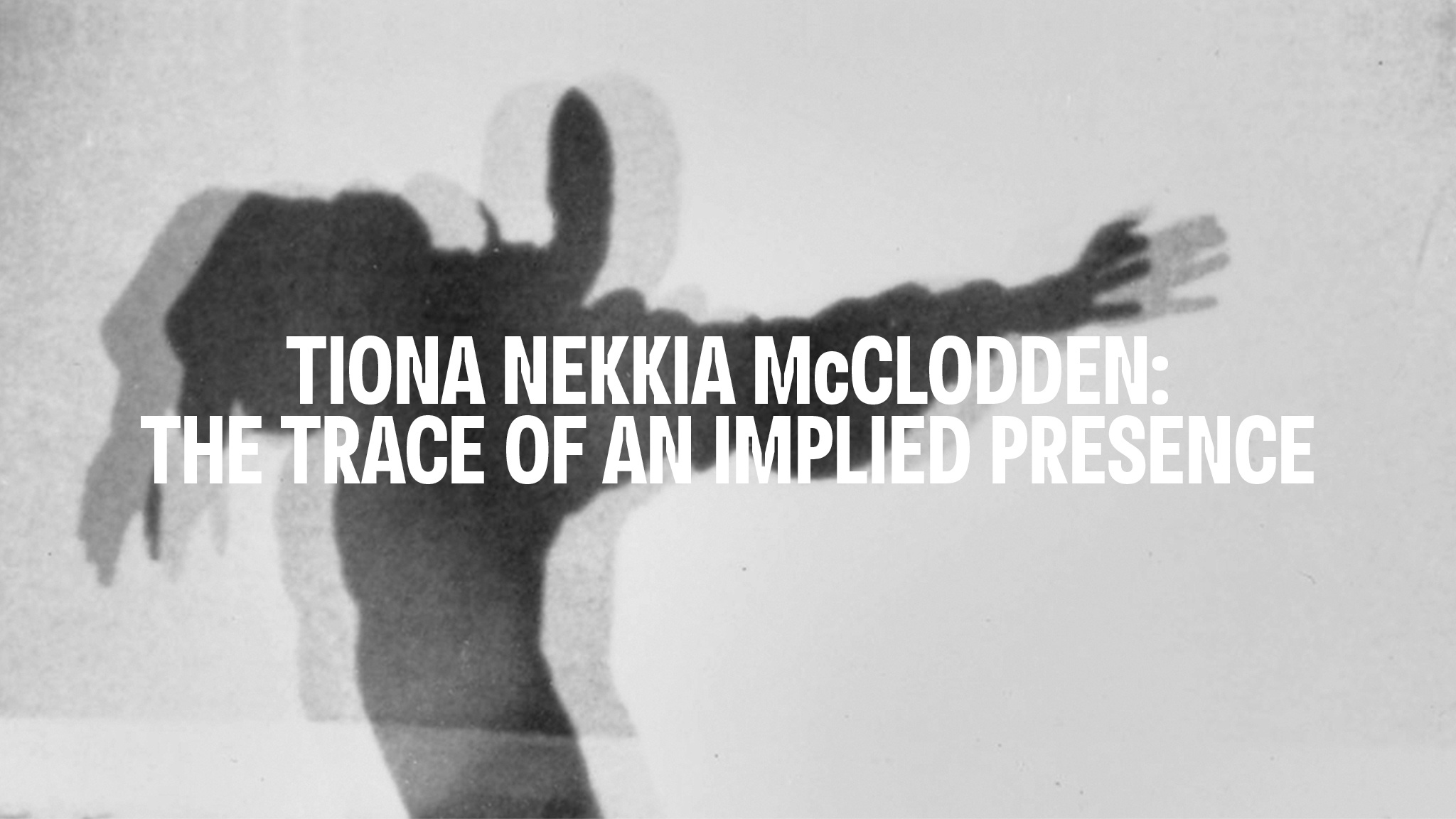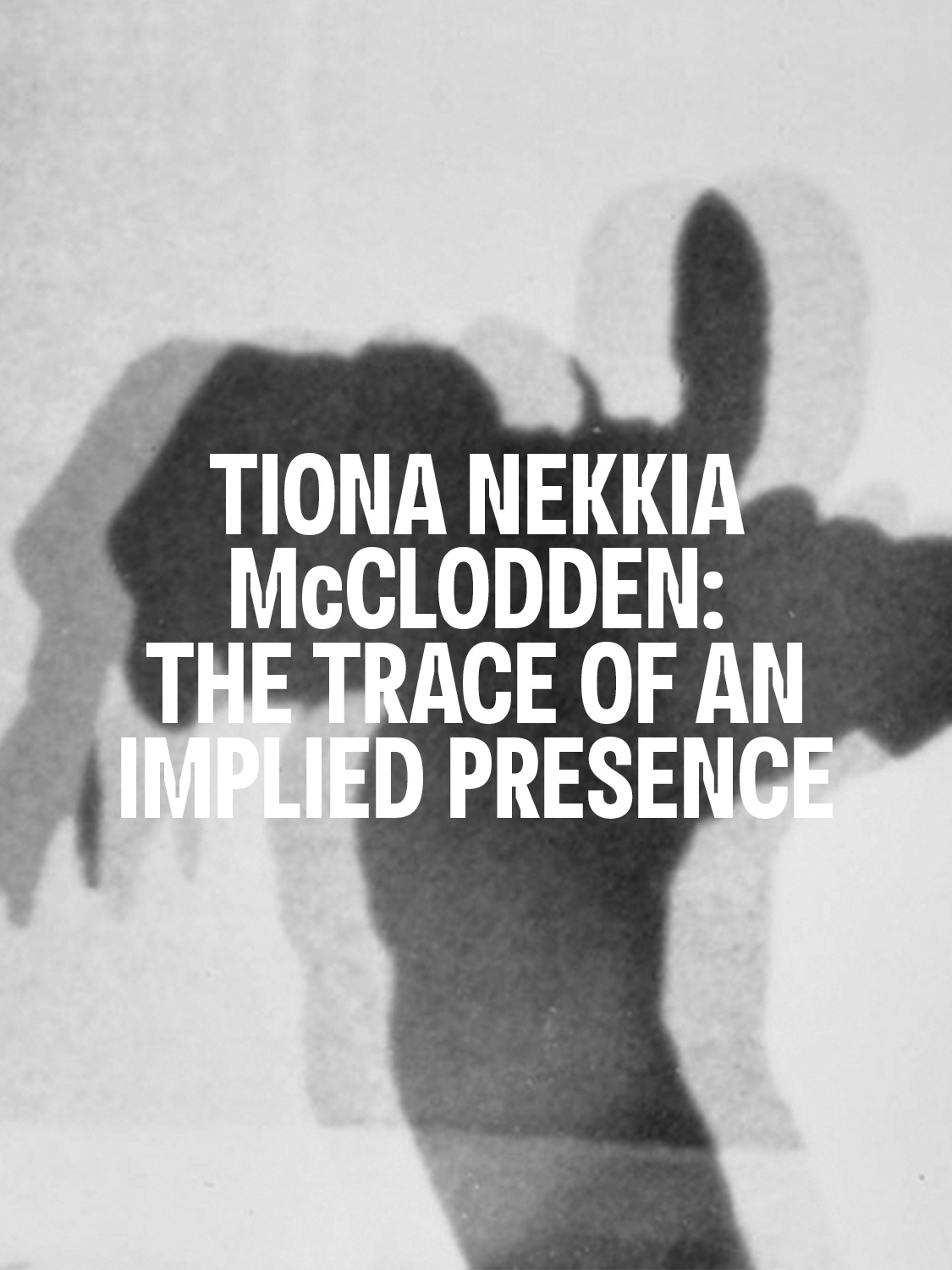 A multidisciplinary exhibition exploring contemporary Black dance
Tickets
Tickets to visit the exhibition are free and are currently available for visits through December 11.
This exhibition includes a series of free live events. Consult the schedule of events.
Please note: As of October 18, 2022, face masks are optional but strongly encouraged while in The Shed. This policy is subject to change. Please email info@theshed.org or call (646) 455-3494 if you have questions.
About this Exhibition
Tiona Nekkia McClodden's The Trace of an Implied Presence meditates on the living history and influence of contemporary Black dance in the United States. The exhibition centers on a multichannel video installation inspired by the artist's research into the Brooklyn Academy of Music's 1983 landmark festival Dance Black America, a dynamic presentation of American dance that featured legendary Black dancers, choreographers, scholars, and dance companies. In The Shed's Level 2 Gallery, the installation features four individual dance floors that function as stages for projected images of archival dance footage, film portraits of key figures involved with the festival, and the artist's own documentation of the Philly Bop, a Black social dance from Philadelphia.
Approaching her research in BAM's Hamm Archives as a conversation with the materials she discovered and those who have come before her, McClodden began a dialogue with cultural worker, producer, and presenter Mikki Shepard, the lead curator who programmed and produced the festival and appears in each of the film portraits. Along with Patricia Kerr Ross (now deceased), Shepard organized the weekend celebration of 300 years of African American dance with performances, workshops, and panels, all centering Blackness and the African diaspora. The multichannel video installation in The Trace of an Implied Presence showcases four different forms of dance featured within this presentation, which have been specifically selected as representations of what dance is today as performed by Black performers.
The gallery is demarcated by four illuminated square dance floors, each composed of distinctive materials that respond to the specific needs of different forms of dance: a Marley floor for modern and concert dance and a wood floor for tap dance, for example. Hovering above each floor is a screen with a projected film portrait of the singular figures or groups McClodden has collaborated with, including Shepard, scholar and tap dancer Michael J. Love, dancer and choreographer Leslie Cuyjet, the Rod Rodgers Dance Company, and dancers Audrey & June Donaldson, a couple upholding the legacy of the Philly Bop. Visitors to the exhibition—whether novices or professionals—are invited to make use of these floors and document themselves performing at any time during the show.
Continuing McClodden's ongoing work of exploring ideas belonging to the African diaspora across multiple disciplines and approaches, The Trace of an Implied Presence weaves together film, performance, sculpture, and sound in a single space. The work amplifies the powerful presence of movement and dance history as a thriving, living record that persists beyond the archive onto the stage and into the street.
The exhibition will be accompanied by a free publication featuring a text by McClodden as well as newly commissioned essays by writers selected by the artist: poet and dancer Harmony Holiday and scholars Jasmine E. Johnson and Samantha N. Sheppard, who together examine the history of Black dance and the nuance of physical and movement-based awareness on the dancer's body as a living record.
The exhibition is accompanied by a series of in-gallery dance performances by McClodden's collaborators, as well as a conversation between Mikki Shepard and the artist, and a reading and book launch with Harmony Holiday. Consult the schedule of events.
The exhibition is organized by Tiona Nekkia McClodden and co-produced by Nike and The Shed.
About the Artist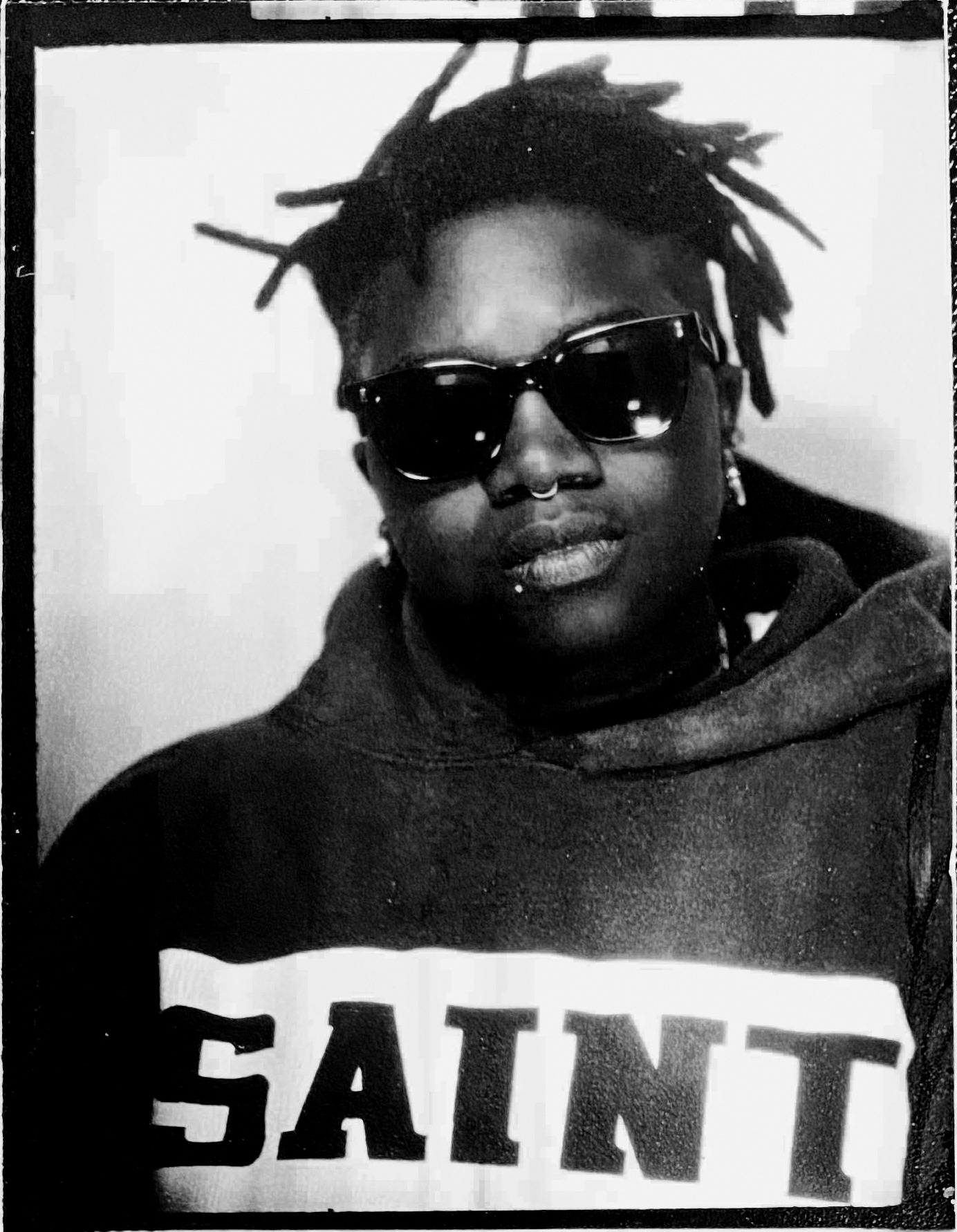 Tiona Nekkia McClodden
Tiona Nekkia McClodden is a visual artist, filmmaker, and curator whose interdisciplinary approach traverses documentary film, experimental video, photography, sculpture, and sound installations. Her work addresses and critiques issues at the intersection of race, gender, sexuality, and social commentary, exploring shared ideas, values, and beliefs within the African diaspora, or what she calls "Black mentifact." Her works have shown in major exhibitions, including most recently in Prospect 2021, New Orleans; New Grit: Art & Philly Now at the Philadelphia Museum of Art; and Owkui Enwezor's Grief and Grievance: Art and Mourning in America at the New Museum, New York. Other presentations of her work have been on view at Haus der Kulturen der Welt (HKW), Berlin; Museum of Contemporary Art, Los Angeles; Museum of Contemporary Art, Chicago; and MoMA PS1, New York. Work by McClodden is in the permanent collections of the Museum of Modern Art, New York, and Rennie Museum, Vancouver.
Location, dates, and hours
This event takes place in Level 2 Gallery.
August 3 – December 11
Exhibition Hours
Sunday, Wednesday, Thursday, 11 am – 6 pm
Friday, Saturday, 11 am – 8 pm
The Shed is located at 545 West 30th Street, between 10th and 11th Avenues. For information about accessibility and arriving at The Shed, visit our Accessibility page.
Thank you to our partners

Nike and The Shed partner to expand human potential through sport and art.