Dance performance: Michael J. Love
How to attend
Attendance is free with a free ticket to the exhibition Tiona Nekkia McClodden: The Trace of an Implied Presence. Attendance is first come, first served. This event will take place in the Level 2 Gallery.
Please note: Visitors must wear a properly fitting mask covering their nose and mouth at all times while in The Shed, except when dining/drinking at Cedric's in the lobby. Please email info@theshed.org or call (646) 455-3494 if you have questions.
About this event
Calls To (/About) 'Elsewhere'
Interdisciplinary tap dance artist Michael J. Love uses Calls To (/About) 'Elsewhere' to catalog a series of recent phone conversations with close friends and loved ones. By pairing these voice recordings with improvised movement, a curated house music playlist, and sampled bits of popular media, Love engages in a process of "rhythm dreaming" a space of Black liberation, prosperity, and joy. Calls To (/About) 'Elsewhere' is a portion of an evening-length tap dance work that Love is currently developing during his time as a '21 – '23 Princeton University Arts Fellow.
Artist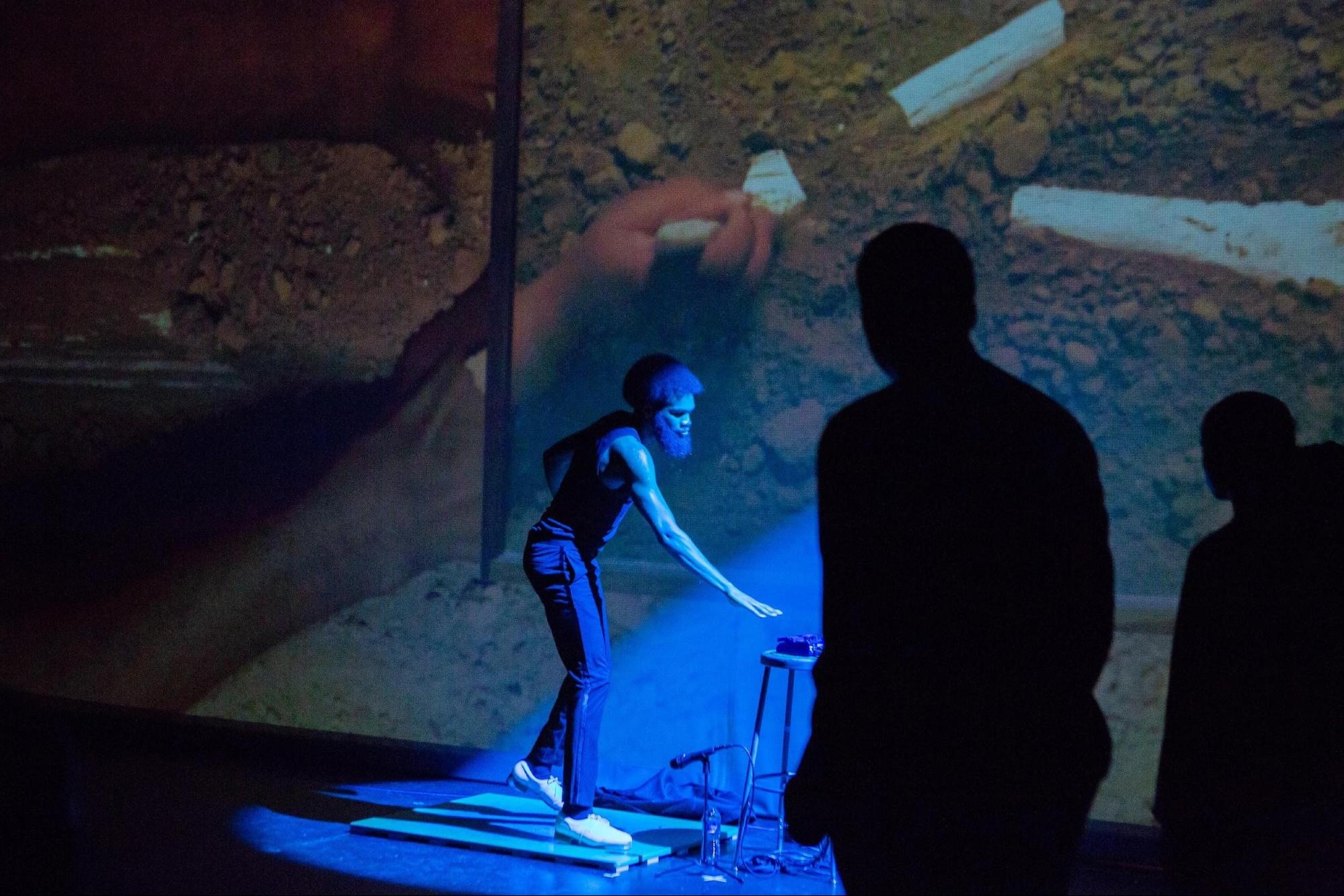 Michael J. Love
Michael J. Love (b. 1987) is an interdisciplinary tap dance artist, scholar, and educator. He is a 2021 – 23 Princeton University Arts Fellow and lecturer at Princeton's Lewis Center for the Arts. He is also an affiliated faculty member in the MFA in Interdisciplinary Arts program at Goddard College. His embodied research intermixes Black queer feminist theory and aesthetics with a rigorous practice that critically engages the Black cultural past as it imagines Black futurity. In Austin, Texas, his work has been supported and presented by Fusebox Festival, ARCOS Dance, Ground Floor Theatre, and The Cohen New Works Festival. Love's performance credits include the Broadway laboratory for Savion Glover and George C. Wolfe's Shuffle Along as well as roles in works by Baakari Wilder.
Love collaborates frequently with film-based artist Ariel René Jackson. The two were the recipients of the 2021 Tito's Vodka Prize and their works have been featured and programmed nationally and internationally. These presentations include the Museum of Modern Art, the New Museum, and CUE Art Foundation in New York; T: The New York Times Style Magazine's #TBlackArtBlackLife Instagram series; DARC's Project Space in Ottawa; and the Jacob Lawrence Gallery at the University of Washington.
Love holds an MFA in performance as public practice from The University of Texas at Austin and is an alumnus of Emerson College. He is originally from the Washington, DC, metropolitan area. Learn more at DancerMLove.com.
Location and dates
This event takes place in Level 2 Gallery.
Saturday, September 10
4 pm
Thank you to our partner

Nike and The Shed partner to expand human potential through sport and art.