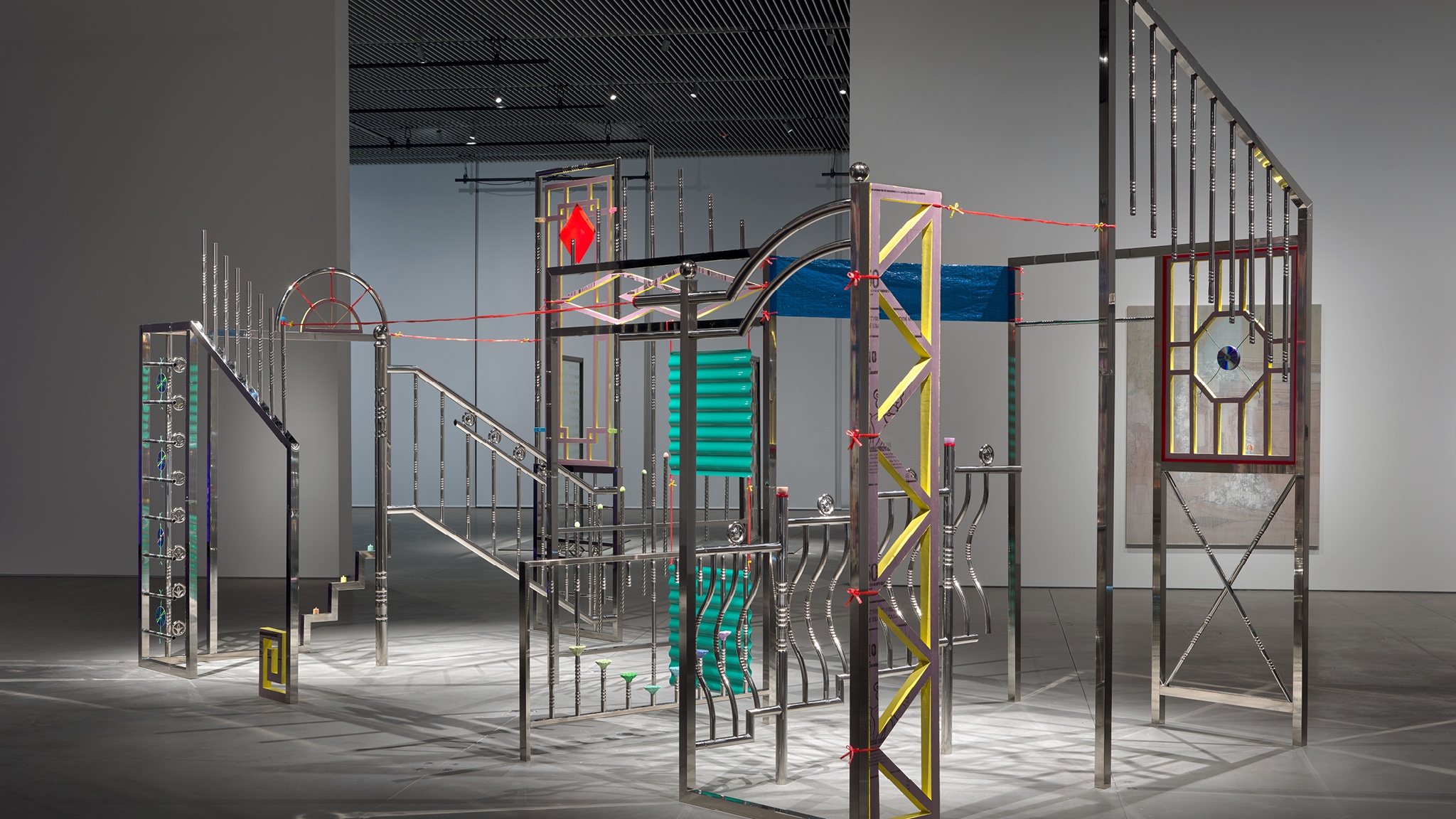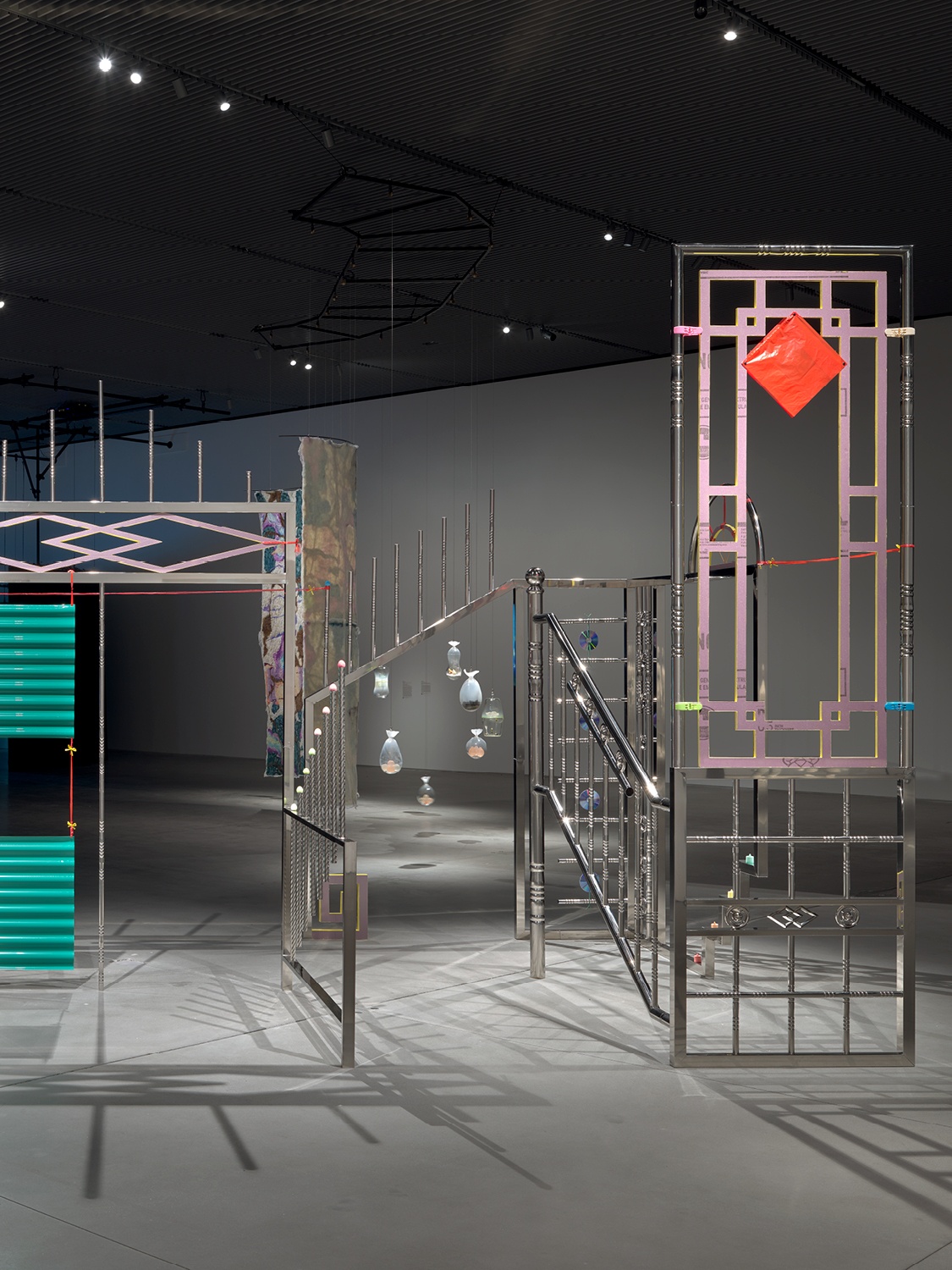 A sculptural installation celebrating architectural styles created by immigrant communities in Flushing, Queens
About this commission
Anne Wu's A Patterned Universe explores the architectural ornaments, decorative patterns, and building materials of an immigrant neighborhood. This sculptural installation features large-scale structures made from polished stainless-steel rods and emblems that adorn many of Flushing's residential façades, fabricated by New Tengfei Stainless Steel in collaboration with the artist. The resulting forms resemble portals and pathways that tower in scale above visitors through elongated openings and truncated lines. Tied to, suspended from, or balanced on these structures are commonly found construction materials, such as rigid insulation foam cut with geometric patterning and PVC roof panels, as well as everyday household items, such as plastic packing rope and laundry clips. Inviting visitors to wander, this project imagines a peripheral space that obscures the boundary between interior and exterior to reveal multiple points of arrival and departure.
Special thanks to Mr. An at New Tengfei Stainless Steel
Learn More about this commission
MOre about the Artist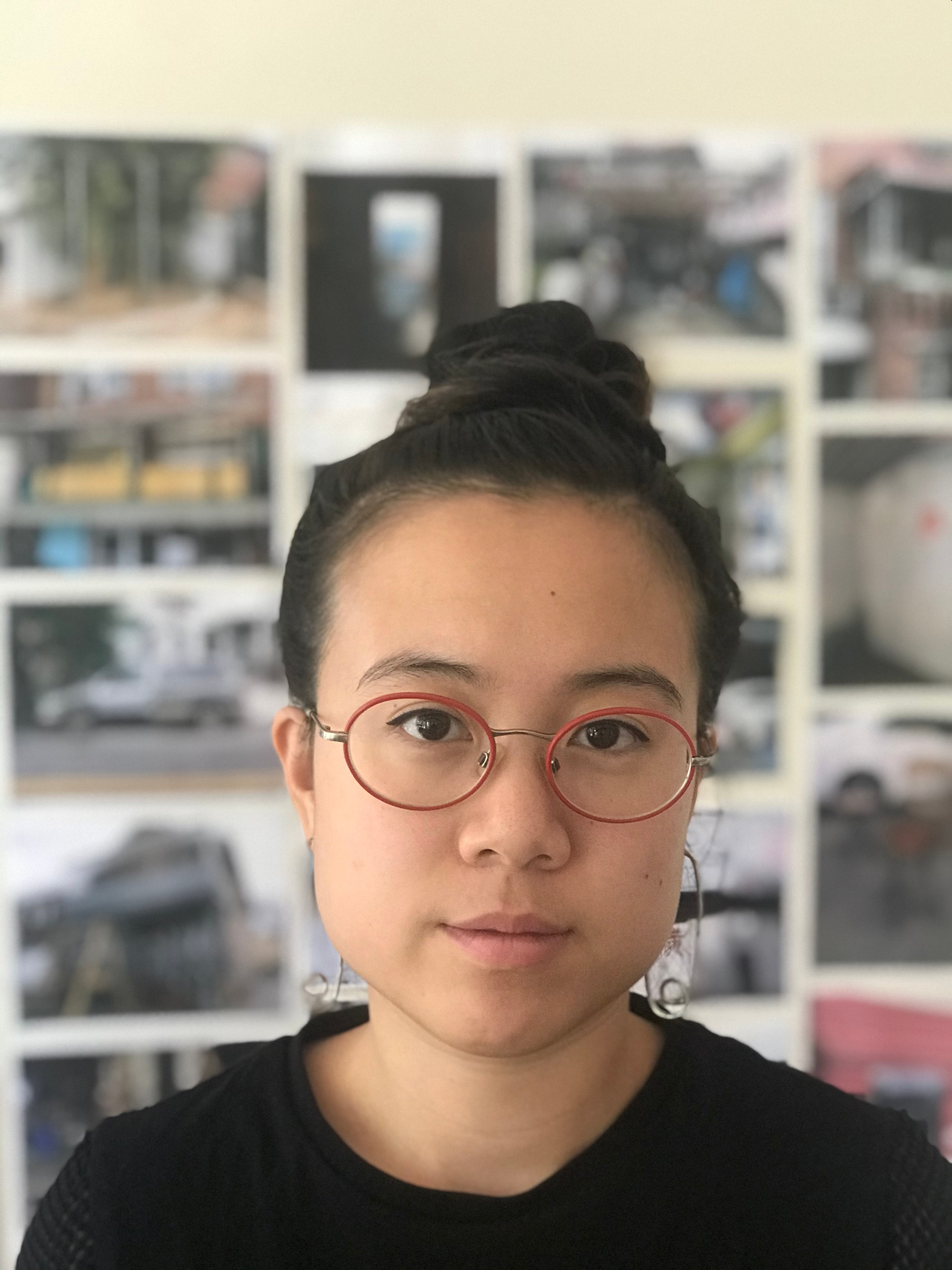 Anne Wu
Anne Wu makes sculptures and installations that reference the material cultures of Chinese immigrant neighborhoods as a way to reflect on personal history, collective identity, and inherited memory. Her recent exhibitions include Holding Breath at the NARS Foundation; Quiet March to a Warring Song at Shaker Museum, Mount Lebanon; and Detour at the New York Public Library. She participated in the NARS Satellite Residency on Governors Island (2020) and the BHQFU Emerging Artist Residency (2015). Wu received a BFA from Cornell University in 2013 and an MFA from Yale University in 2020.
Open Call
Read more about "Open Call "
All details for "Open Call "
Thank you to our partners

The Lead Sponsor of Open Call is

Support for Open Call is generously provided by






Additional support for Open Call is provided by Jody and John Arnhold | Arnhold Foundation.
The creation of new work at The Shed is generously supported by the Lizzie and Jonathan Tisch Commissioning Fund and the Shed Commissioners. Major support for live productions at The Shed is provided by the Charina Endowment Fund.