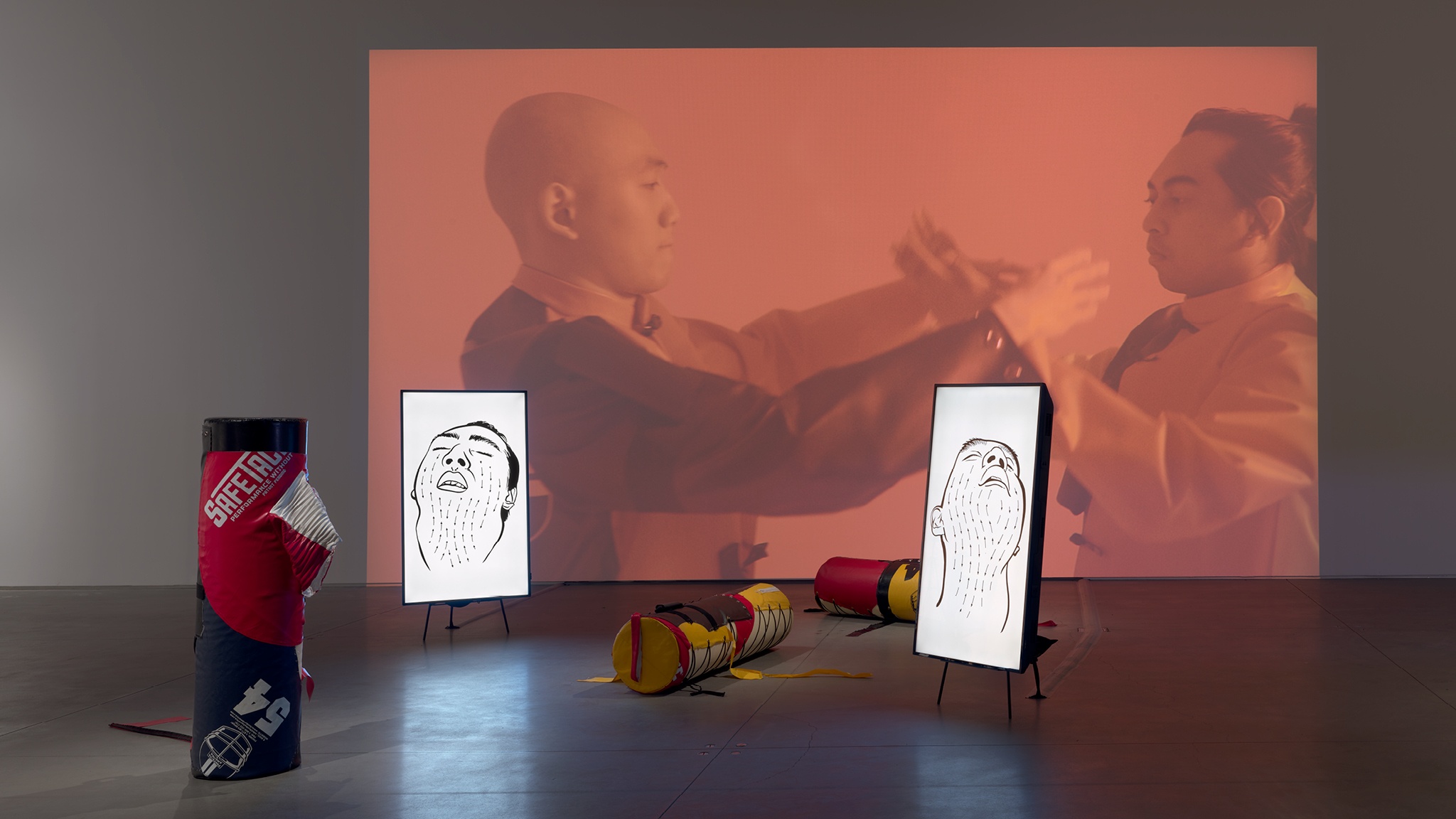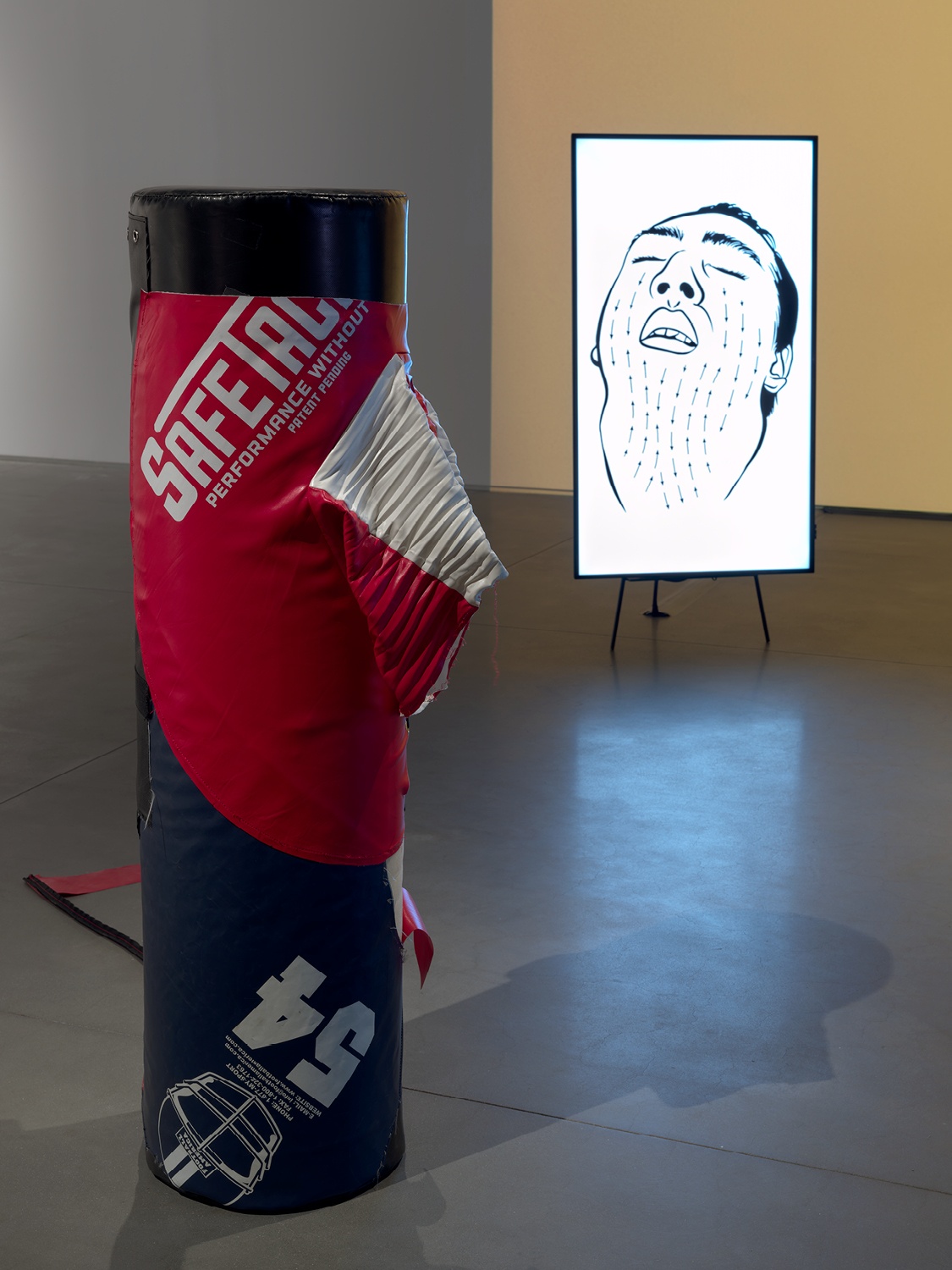 A video and sculptural installation using Taoist principles to explore ritualized violence in fraternities
About this commission
For Kenneth Tam, Asian American fraternities contradict the Asian cultural values and heritage they claim to uphold in their embrace of the violent ritualized traditions of hazing within American culture. Under the guise of fraternal solidarity, these acts of violence are meant to symbolize the struggles of Asian men in America. The Crane and the Snake, Tam's multichannel video and sculptural installation, investigates how these antagonistic cultural forces affect the body, especially for young fraternity brothers as they search for self-identity and male belonging under the pressures of assimilation. This project continues the artist's larger interest in the private practices and rituals used to create belonging in all-male groups and uses Taoist principles of simultaneously opposing forces, as in the concept of yin and yang, to reimagine abusive initiation rites in order to redirect their violent energy to other ends.
Kenneth Huynh, Performer
Ray K Soeun, Performer
Christian Carroll, Director of Photography
Tina Zhang, Tai-chi Choreography
Curie Choi, Costume Design
Mores McWreath, Animator
Corinne Baptiste, Illustrator
Francis Louvis, Fabricator
More about the Artist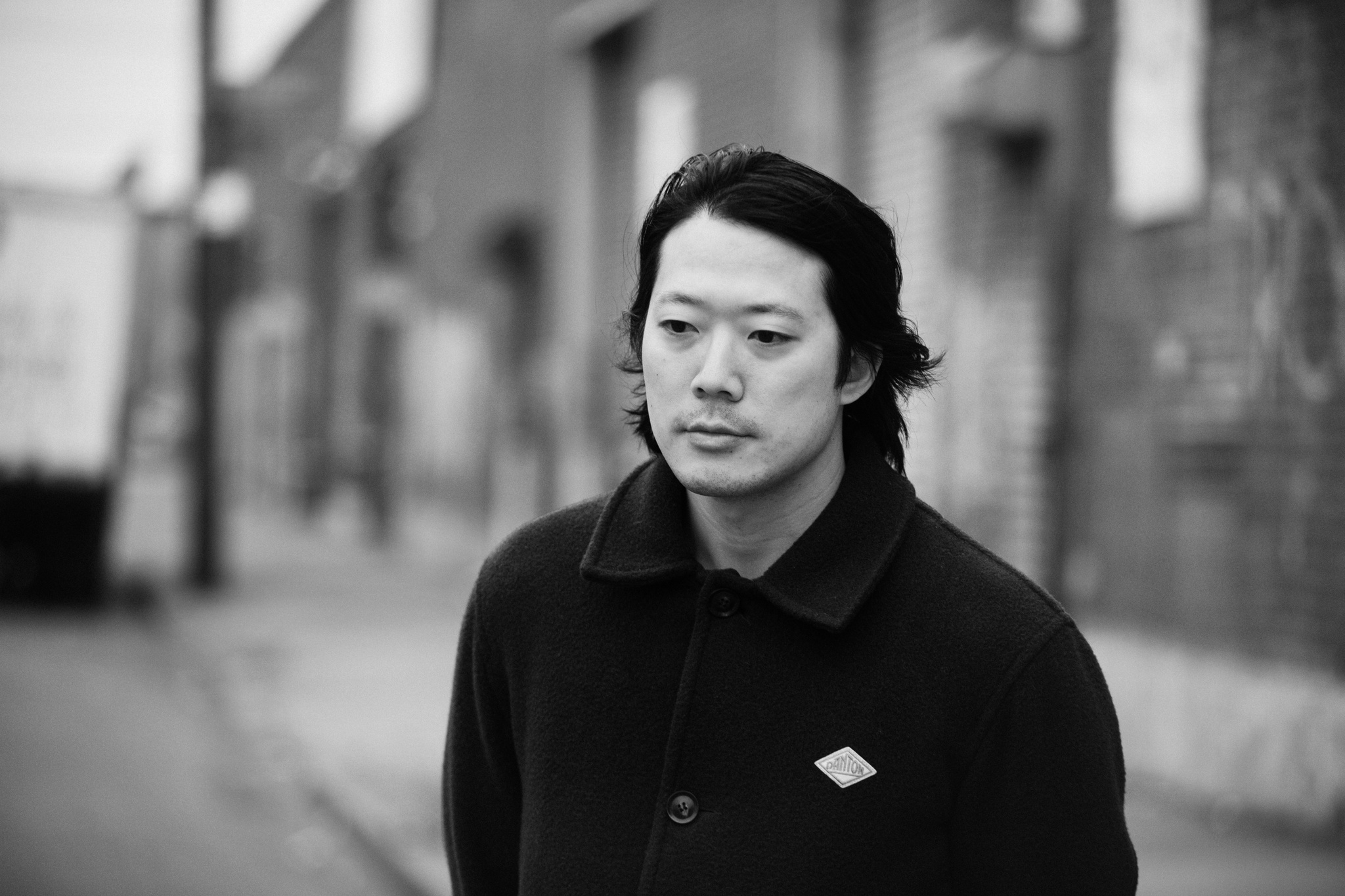 Kenneth Tam
Kenneth Tam's practice takes the form of video installations that include moving-image works and sculpture. He lives and works in Brooklyn and was an artist-in-residence at the Kitchen where he is developing his first live performance. Tam's work explores themes of gender performativity and the negotiation of identity and has recently entered the collections of the Guggenheim Museum and Minneapolis Institute of Art. He has participated in exhibitions at the SculptureCenter, MIT List Visual Arts Center, and the Hammer Museum, as well asI residencies at LMCC, Pioneer Works, the Core Program at the Museum of Fine Arts, and the 18th Street Arts Center in Santa Monica, California.
Open Call
Read more about "Open Call "
All details for "Open Call "
Thank you to our partners

The Lead Sponsor of Open Call is

Support for Open Call is generously provided by






Additional support for Open Call is provided by Jody and John Arnhold | Arnhold Foundation.
The creation of new work at The Shed is generously supported by the Lizzie and Jonathan Tisch Commissioning Fund and the Shed Commissioners. Major support for live productions at The Shed is provided by the Charina Endowment Fund.