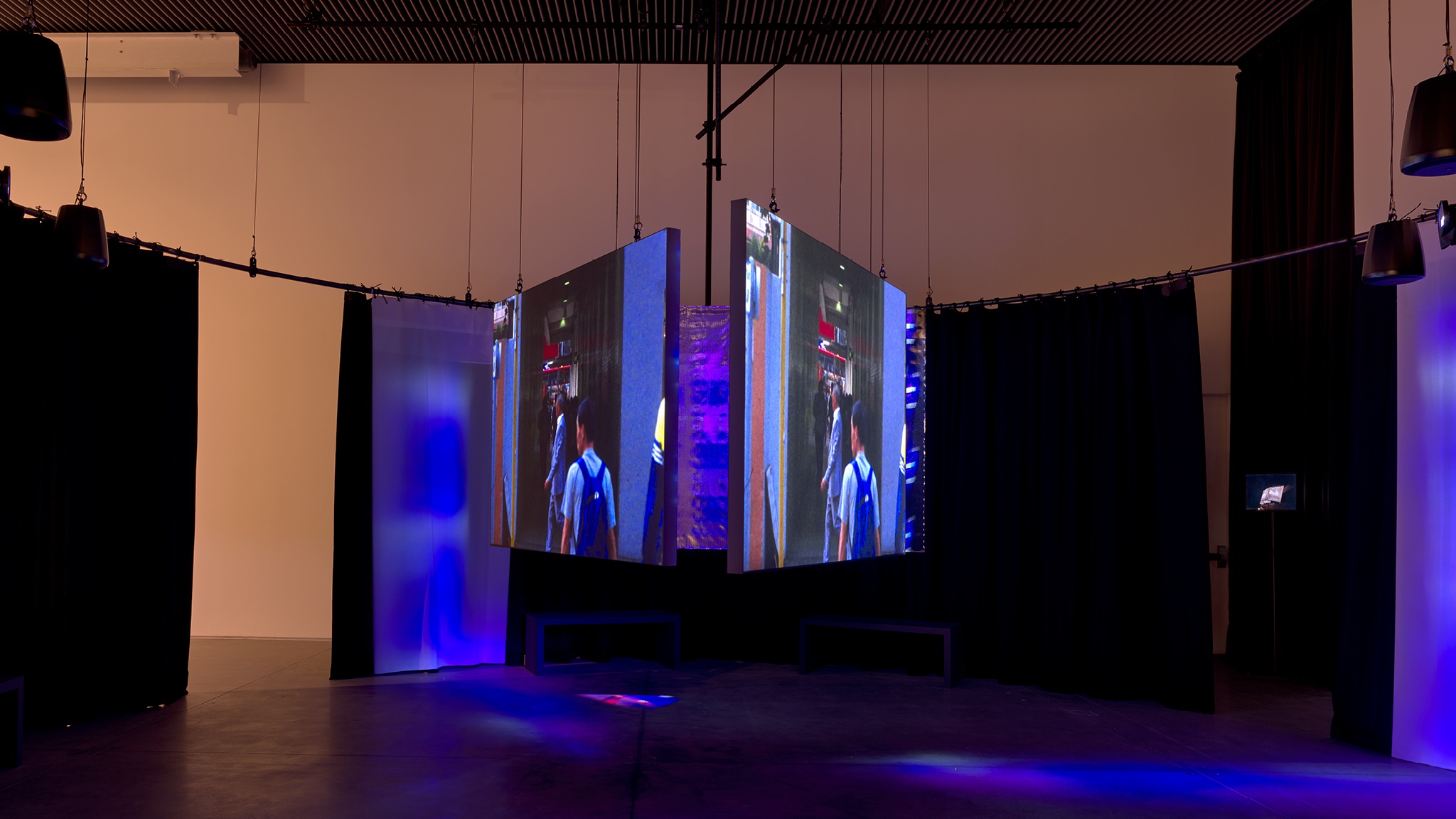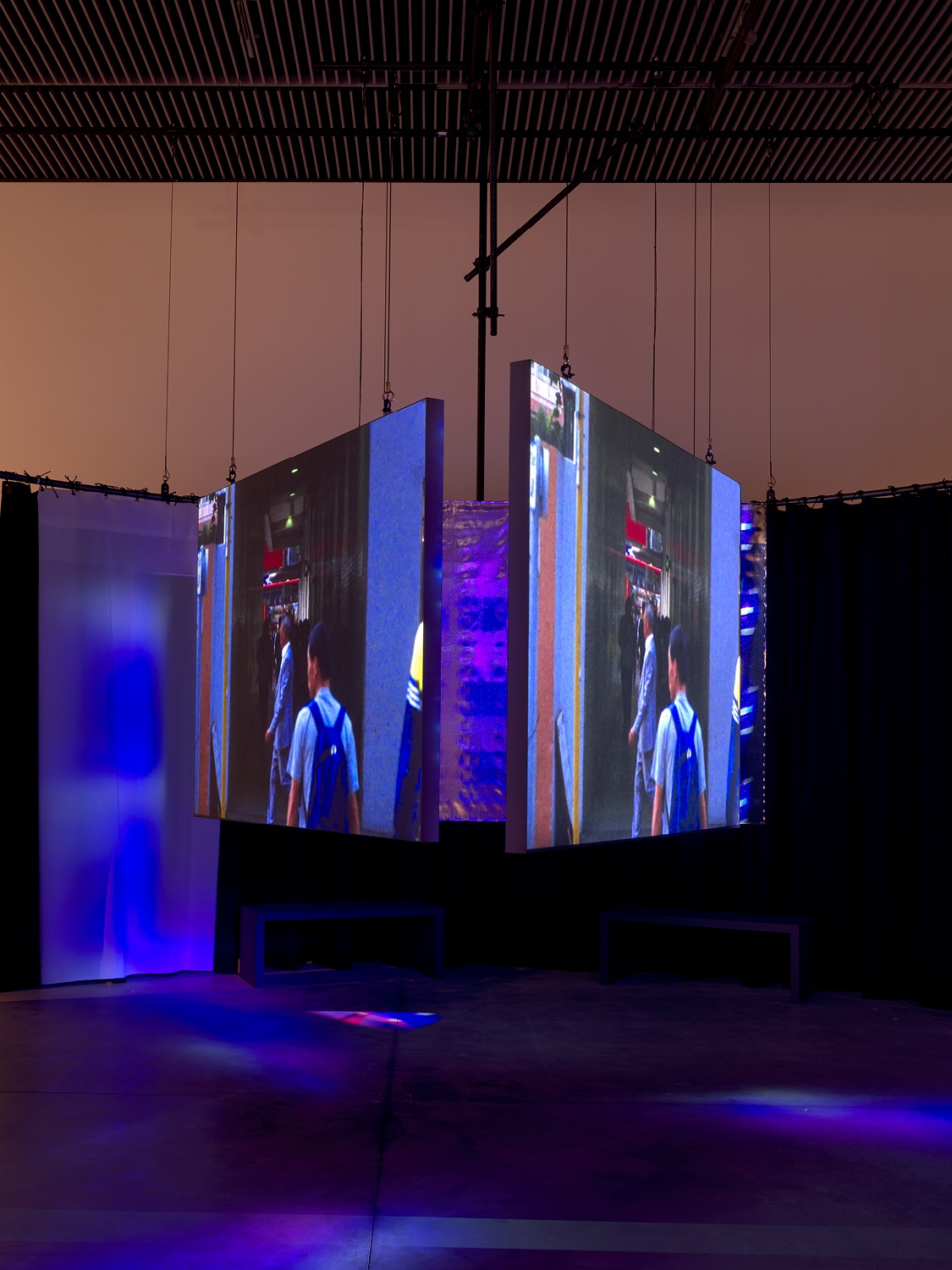 A hyperkinetic multichannel video installation surveying Hong Kong through personal memory, exuberant urban spectacle, and ominous sites of civic upheaval
About this commission
In the hyperkinetic multichannel video installation Devil's Peak, Simon Liu surveys the psychogeography of Hong Kong as a feverish dreamscape, activating charged sites of recent civic upheaval, personal heritage, and postcolonial legacies. Through obliquely overlapping narratives, a relentlessly evolving array of 16mm images layer representations of the city's diverse atmospheres, ranging from studies of lush urban spectacle to ominous sites of social tension and unrest. Moving in concert with an overwhelming soundtrack, the work oscillates between wonderment in the seemingly mundane, searches for intimacy, and a nagging anxiety that now hangs over daily life in the metropolis. Accompanying a multitude of screens and projected images, a web of phantom-like reflections and beams of colored light emanate through the space, attempting to capture an impassioned attachment to a city and its people that can never be fully embraced in a single instant. By interrogating highly subjective experiences in the context of a seemingly insurmountable and irreversible change in the political and cultural fabric of his native city, Liu creates a site of remembrance for a time and place that may never be as it was.
Production Credits and Acknowledgments
Produced by Rachael Lawe
Rebekkah Pavlov, Creative Consultant/Technical Advisor
With support from the Jerome Foundation, bh103a gutter Film Residency, Silversun Foundation, and the Institute of Electronic Arts at Alfred University
With support from and in collaboration with Negativeland Motion Picture Film Lab
thx: LKC, BDL, RGL, JMTL, AG, JLM, RM, PRO, KJE, MM, LMF, LMY, AE + VE, MC, DC, PC, CK, TS, BS, SC, VB, ECW, HC, KA, AN, AK, BH
More about the Artist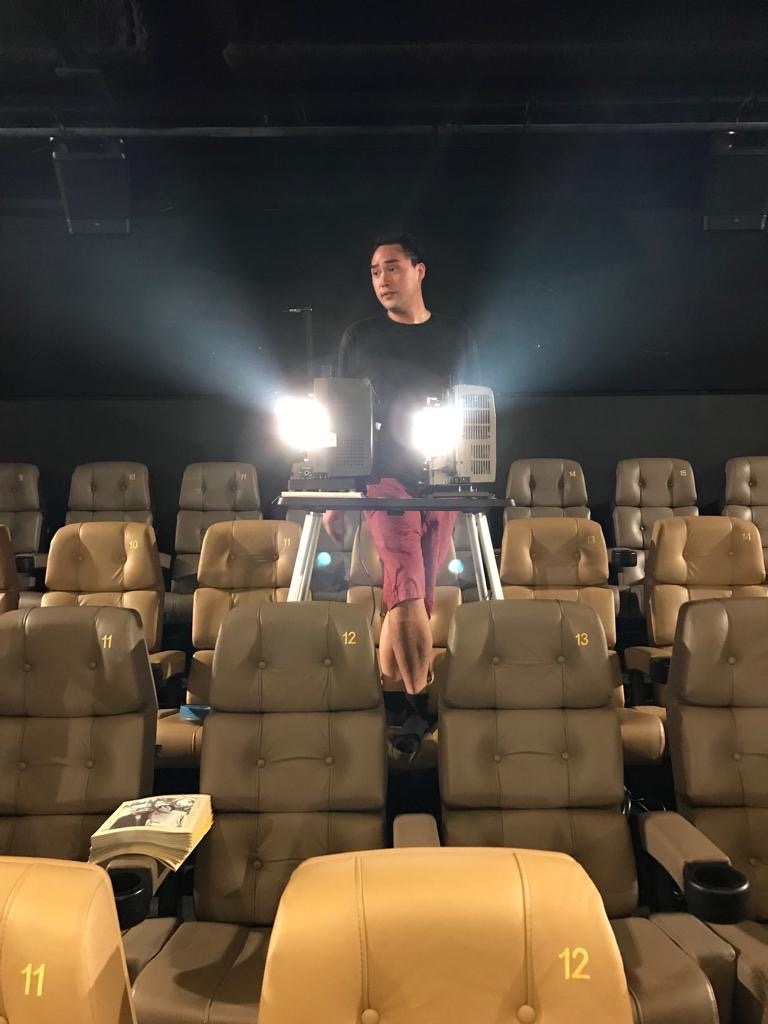 Simon Liu
Simon Liu is a film artist whose work builds a lyrical catalogue of the rapidly mutating psychogeographies of his place of origin in Hong Kong, through a range of cinematic forms. These works act as a storage mechanism offering potential reexaminations of the city's history and his own shifting notions of selfhood as a person of Chinese/English descent born in a former British colony. Liu's work has been shown at festivals and museums including NYFF, IFFR, TIFF, Sundance, New Directors/New Films, British Film Institute, M+ Museum, Tai Kwun Contemporary, and Dreamlands: Expanded with the Whitney Museum and Microscope Gallery. An upcoming solo presentation of Liu's films and performances will take place at the Museum of Modern Art as part of their Modern Mondays series. Liu is a 2019 Jerome Hill Artist Fellow and a teacher at the Cooper Union School of Art.
Open Call
Read more about "Open Call "
All details for "Open Call "
Thank you to our partners

The Lead Sponsor of Open Call is

Support for Open Call is generously provided by






Additional support for Open Call is provided by Jody and John Arnhold | Arnhold Foundation.
The creation of new work at The Shed is generously supported by the Lizzie and Jonathan Tisch Commissioning Fund and the Shed Commissioners. Major support for live productions at The Shed is provided by the Charina Endowment Fund.