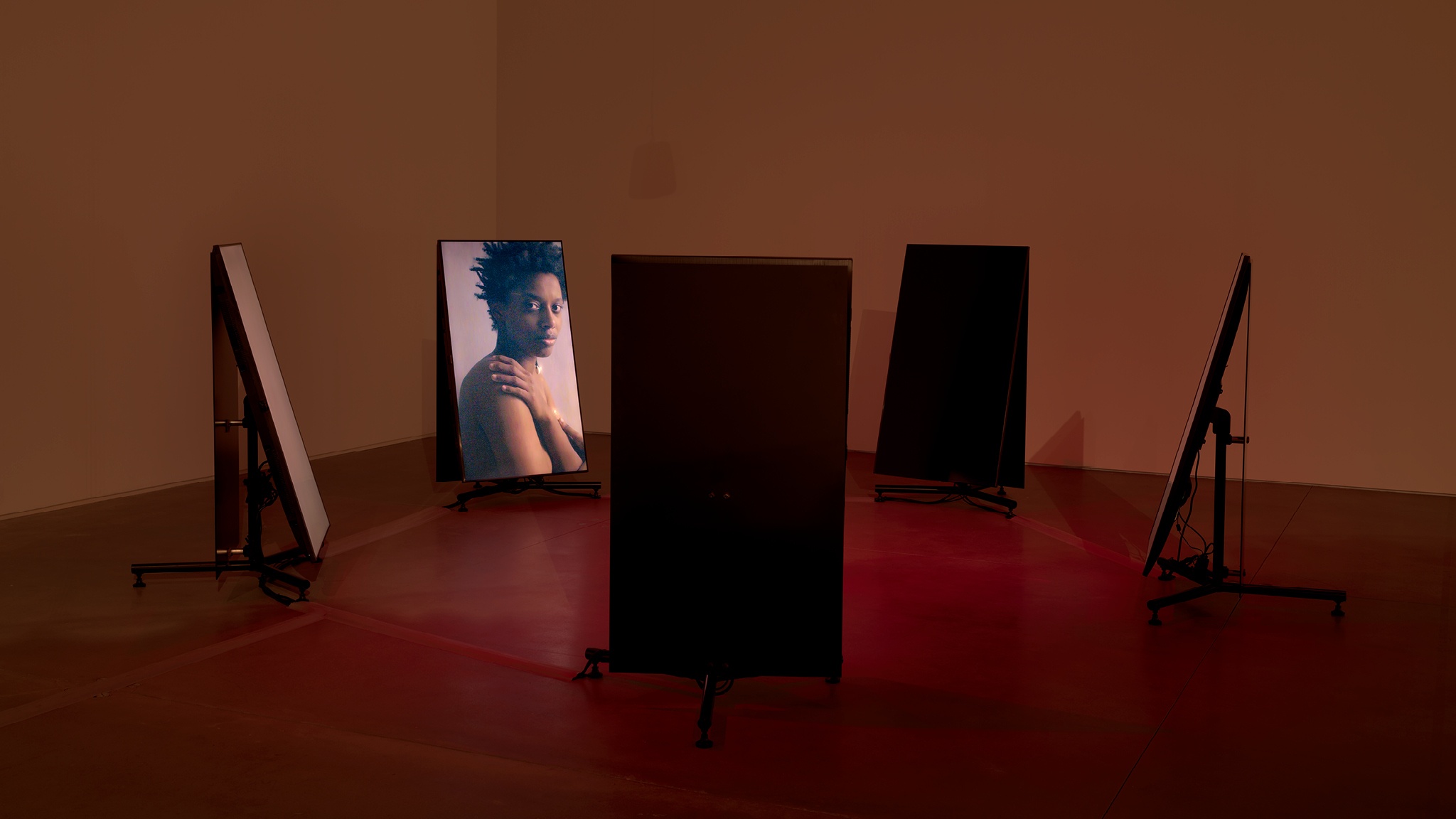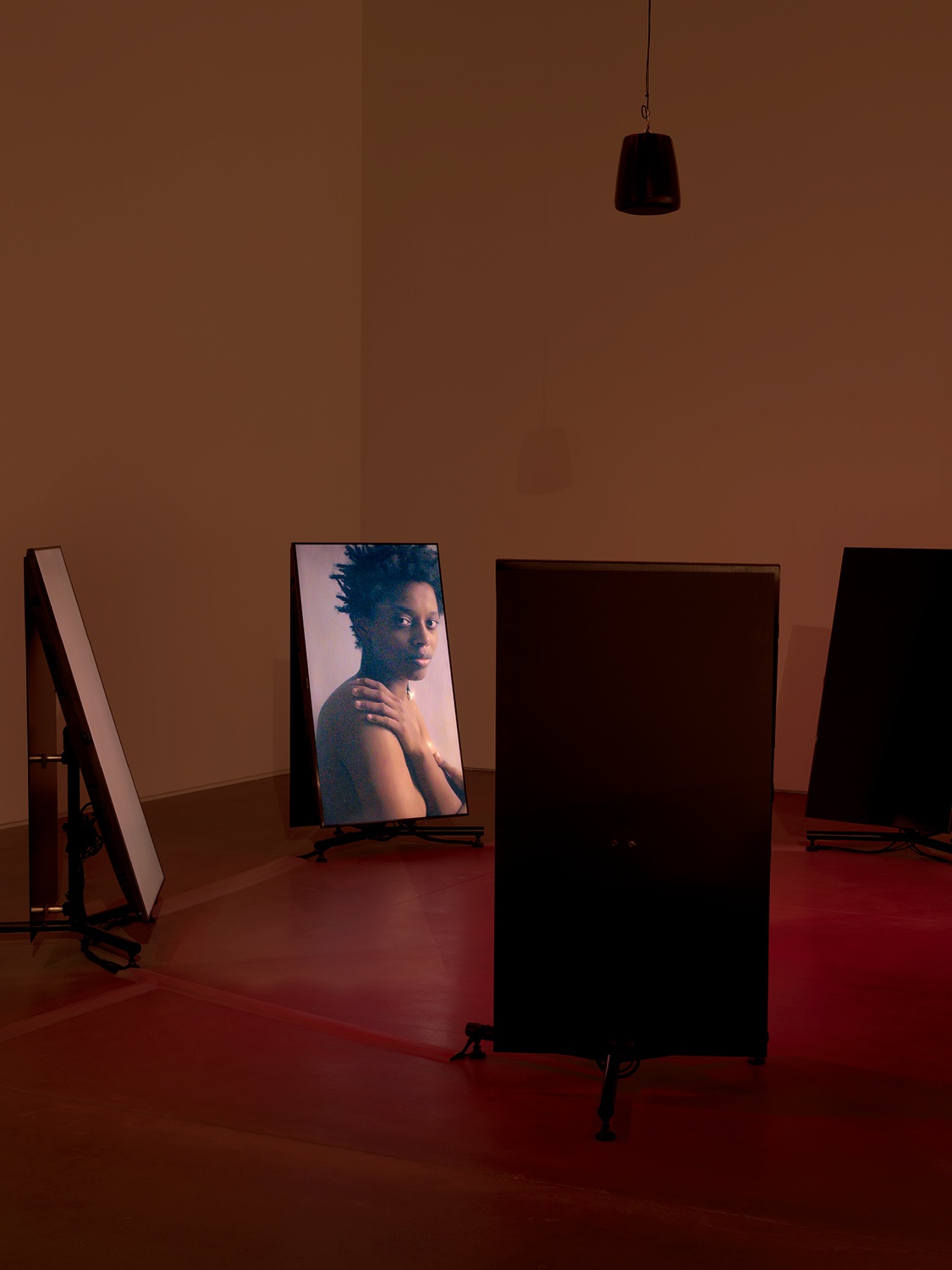 Open Call: Le'Andra LeSeur
A multichannel video and performance fostering communal healing by uplifting musical traditions of the African diaspora
About this commission
Le'Andra LeSeur's multichannel video and performance piece, There is no movement without rhythm, dissects the effects rhythm has on the body in its quest for liberation. Throughout the creation of modern African diasporic music—whether house, jazz, or blues—there are hints of a retrieval of ancient African Islamic religious songs, rhythms of Gnawa musical influence, and nods to the sounds of Black churches throughout the United States. Fueled by the oppression and silencing of their voices, African diasporic communities have needed to create new languages out of these sources that speak to how their feelings are reflected and honored within society. The inclusiveness of these acts of retrieval shows the important role played by music and rhythm in convening communities, which ultimately offer hope, healing, and transcendence in the midst of everyday barriers faced by Black people. By following this musical journey centering movement, LeSeur's piece fosters safe, inclusive spaces that nurture a range of emotional experiences through its research into Black spiritual music.
About the performance
July 31, 8 pm (doors open 7:30 pm)
Le'Andra LeSeur's performance, There is no movement without rhythm, is an extension of her Open Call gallery installation.
As part of the performance, LeSeur is collaborating with DJ MUSE[O]FIRE and the MAMA Foundation for the Arts Choir along with dancer India Hobbs to emulate the sounds found in Gnawa tradition and gospel music.
Details and Accessibility
Running time: 1 hour
Location: The Tisch Skylights (Level 8)
Accessibility: The Shed's spaces are wheelchair accessible. To request live audio description of the performance, please email info@theshed.org or call (646) 455-3494 at least 10 days in advance of the performance date.
Tickets are free. To ensure your spot, make an advance reservation. Any remaining tickets will be available in person prior to the performance on a first-come, first-served basis. No Covid testing or vaccination is required, but you must wear a mask and practice social distancing.
Creative Team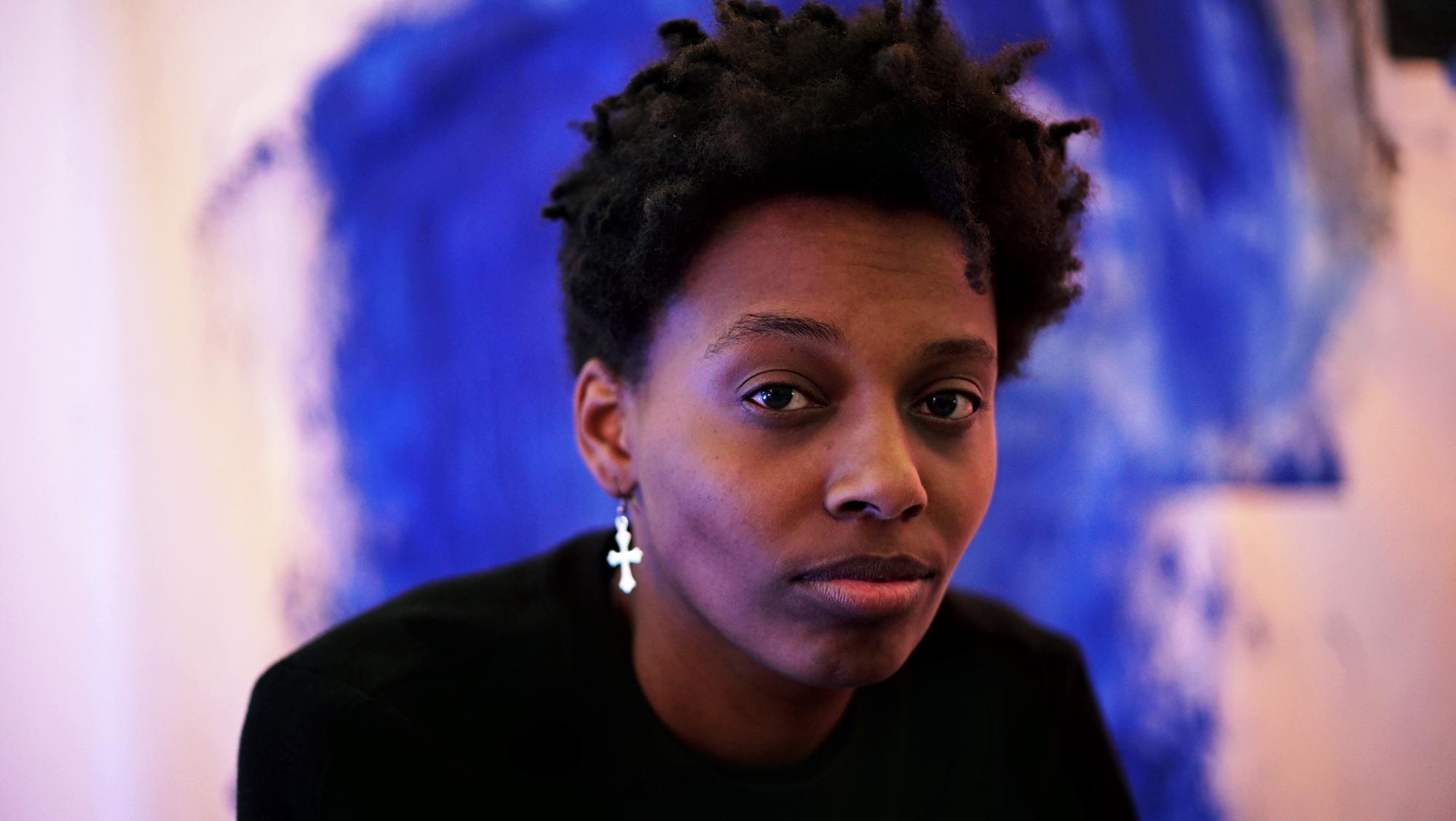 Le'Andra LeSeur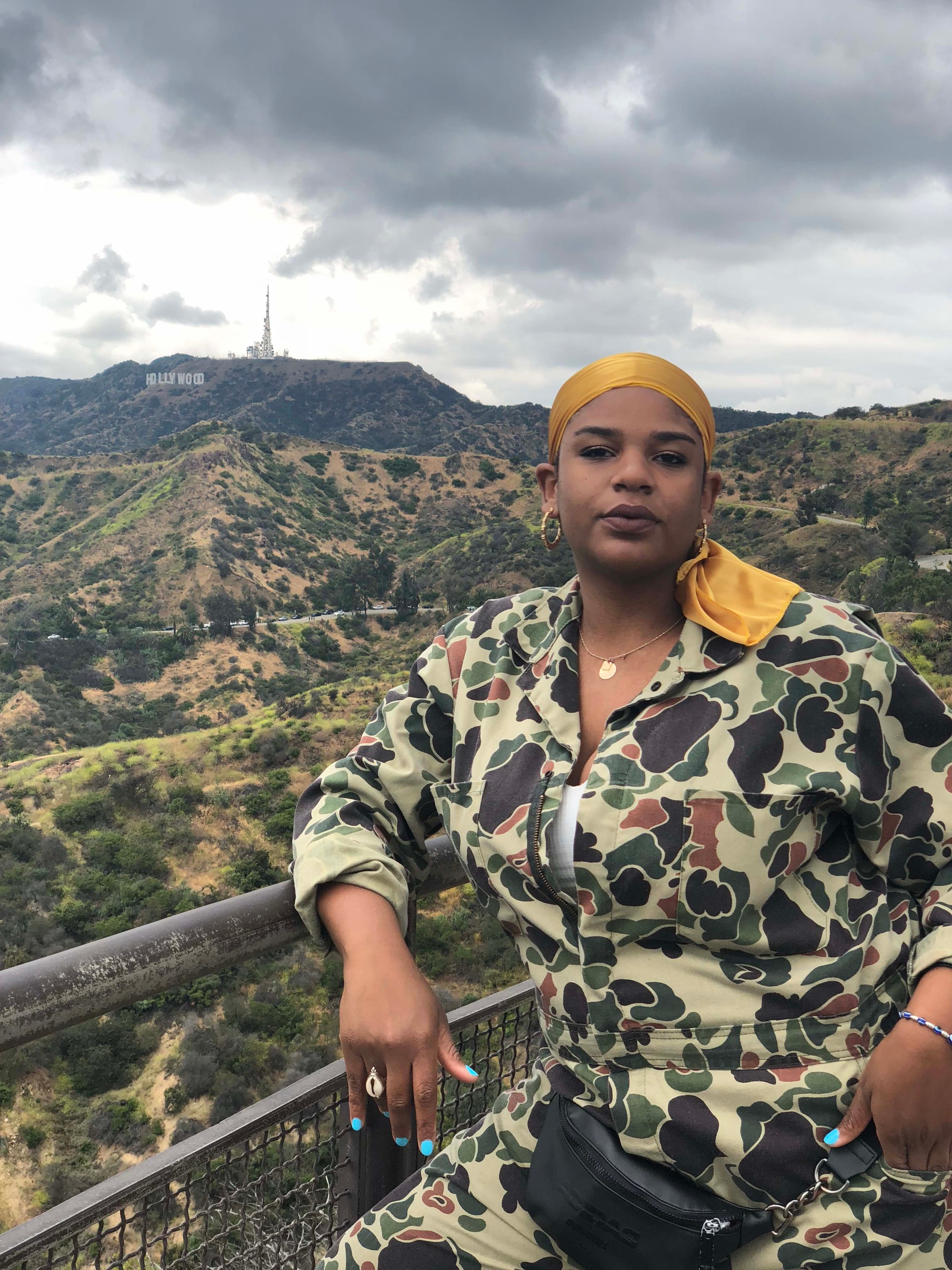 MUSE(O)FIRE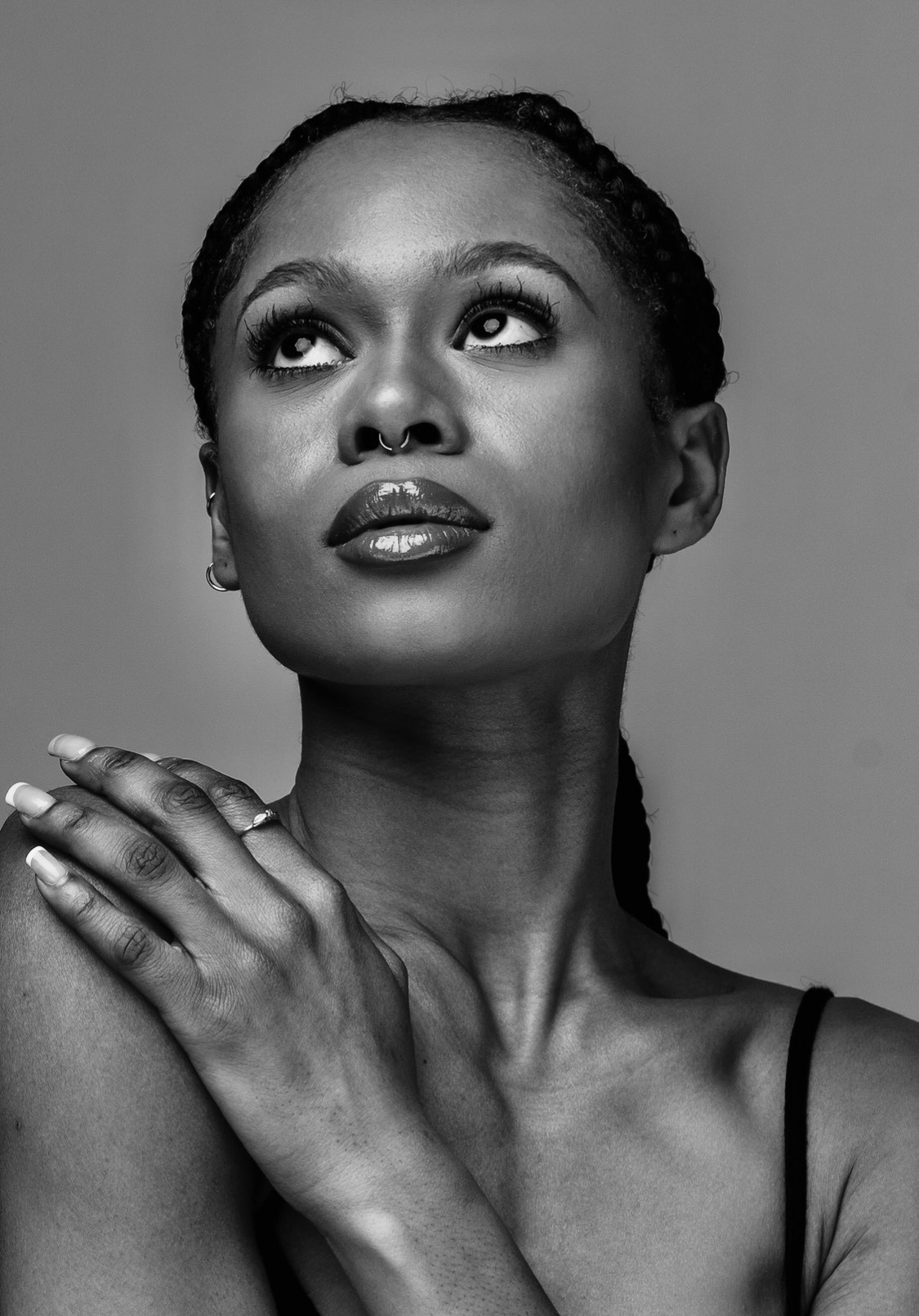 India Hobbs
Le'Andra LeSeur is an artist working primarily with video, installation, photography, painting, and performance. Her work celebrates Blackness, contemplates the experience of invisibility, and seeks to dismantle and reclaim stereotypes surrounding Black female identity among other subject matters. Awards include a Leslie-Lohman Museum Artists Fellowship (2019) and the Time-Based Medium Prize, as well as the Juried Grand Prize at Artprize 10 (2018). LeSeur recently appeared in conversation with Marilyn Minter at the Brooklyn Museum, presented by the Tory Burch Foundation, and has lectured at RISD Museum of Art, Providence, and SCAD Atlanta among other locations. Her work has been shown in solo and group exhibitions at A.I.R. Gallery, Brooklyn; Assembly Room, New York City; Microscope Gallery, Brooklyn; Anacostia Art Center, Washington, DC; SITELAB, Grand Rapids, Michigan; Amika Dawkins, Atlanta; and other venues. Residences include NARS Foundation, Marble House Project, and Mass MoCA. LeSeur is represented by Microscope Gallery.
MUSE(O)FIRE a.k.a. Muse Dodd is a multidisciplinary artist, curator, and DJ from Severn, Maryland, currently based in New Orleans. Their work centers on the questions of how you remember and what do you choose to forget? Through the act of remembering, Muse uses their body to map the lived experience of Africans in America. Muse channels trauma to connect with, process, and alchemize pain—both personal and collective—through movement, ritual, and collective dreaming.
Born and raised in the city of Chicago, India Hobbs started her dance training at a local dance studio (Dance Gallery Chicago), where she participated in classes like ballet, jazz, and hip hop. In 2012, Hobbs continued her dance training at the Chicago Multi-Cultural Dance Center where she studied ballet, pointe, Horton, and contemporary under dance pioneer Homer Bryant. Following her acceptance into the Chicago Academy for the Arts class of 2017, Hobbs decided to dedicate four years to extensive training and discovery. During her time at the Academy, she trained in ballet, pointe, and Graham technique, while also performing in works set by Brian Brooks, Jonathan E. Alsberry, Stephanie Martinez, Randy Duncan, and Preston Miller. Following her completion of high school, Hobbs began her college career at the Boston Conservatory as a contemporary dance major. At the Conservatory, Hobbs's studies included ballet, Límon technique, release technique, Graham, and various composition classes taught by proverbial professors such as Kurt Douglas, Brian McGinnis, Tai Jimenez, and Danielle Davidson. While at the Conservatory, she had the opportunity to perform works by Loni Landon, Catherine Coury, Martha Nichols, and a choreographic offering from Mark Morris. Hobbs has also attended summer programs at Alonzo King Lines Ballet, Kyle Abraham A.I.M, Dance Theatre of Harlem, and the Rock School Intensive. Dedicating her last semester to more research and growth, Hobbs is grateful to be a 2021 Conservatory graduate. Currently, she is based in Brooklyn, continuing her journey as a creator and freelance artist.
MAMA Foundation for the Arts Choir
Open Call
Read more about "Open Call "
All details for "Open Call "
Thank you to our partners

The Lead Sponsor of Open Call is

Support for Open Call is generously provided by






Additional support for Open Call is provided by Jody and John Arnhold | Arnhold Foundation.
The creation of new work at The Shed is generously supported by the Lizzie and Jonathan Tisch Commissioning Fund and the Shed Commissioners. Major support for live productions at The Shed is provided by the Charina Endowment Fund.