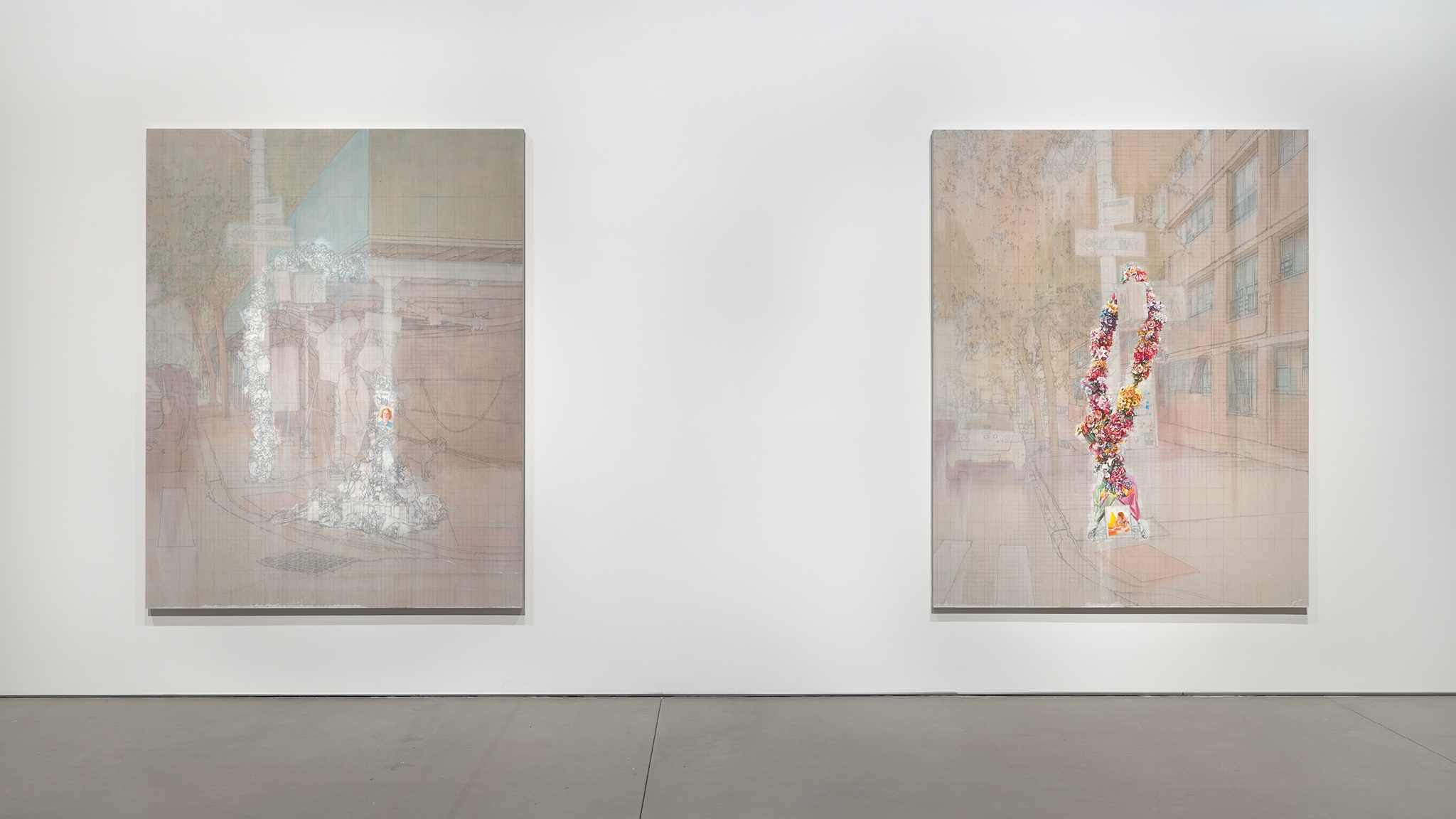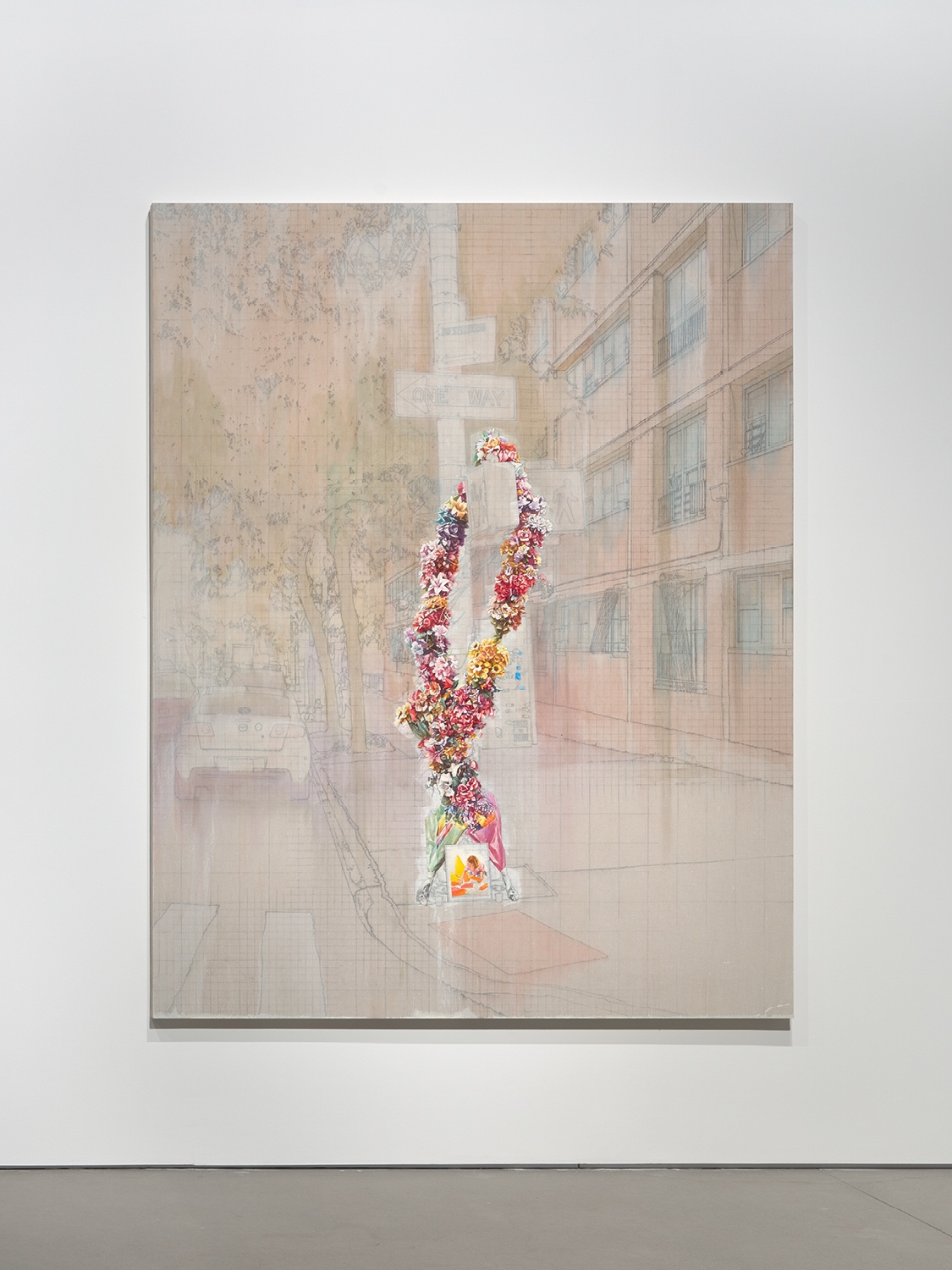 Open Call: Esteban Jefferson
A memorial and tribute to Jefferson's friend, New York City artist Devra Freelander
About this commission
Devra Freelander, a friend of Esteban Jefferson, was a talented New York City artist who passed away in 2019. On the street corner where she died, a community of Freelander's loved ones have maintained and added to a grassroots memorial adorned with flowers, candles, and photographs that is full of vibrant colors reminiscent of her neon sculptures. For We Love You Devra Freelander, Jefferson will create a pair of large-scale paintings of this street memorial, tracking the resilience and growth of the site over one year.
More about the Artist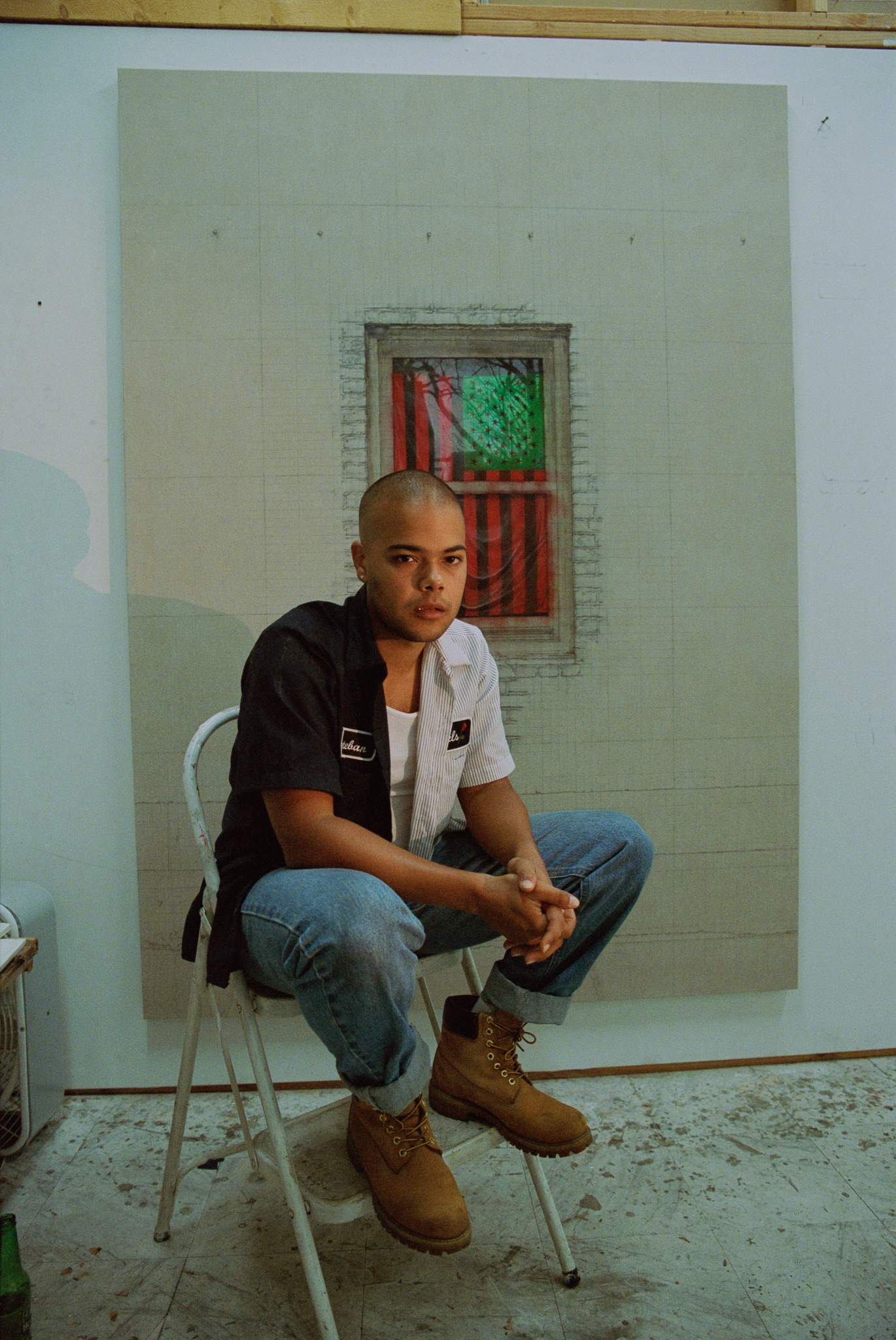 Esteban Jefferson
Esteban Jefferson was born in New York and never left. His work oscillates between architectural drawing, loose color washes, and areas of intense, hyperrealistic focus. Most recently, he opened Petit Palais, his first solo show in Europe, with Tanya Leighton (Berlin), which continues his exploration of race, identity, and the legacies of colonialism. His first solo show opened in 2019 at White Columns (New York). Before that, he received his MFA (2019) and BFA (2011) from Columbia University. He was previously an artist-in-residence in LMCC's Workspace Program (2016 – 17) and the Robert Blackburn Printmaking Workshop's SIP Program (2015). His work will also be included in Estamos Bien: La Trienal 20/21 at El Museo del Barrio.
Open Call
Read more about "Open Call "
All details for "Open Call "
Thank you to our partners

The Lead Sponsor of Open Call is

Support for Open Call is generously provided by






Additional support for Open Call is provided by Jody and John Arnhold | Arnhold Foundation.
The creation of new work at The Shed is generously supported by the Lizzie and Jonathan Tisch Commissioning Fund and the Shed Commissioners. Major support for live productions at The Shed is provided by the Charina Endowment Fund.