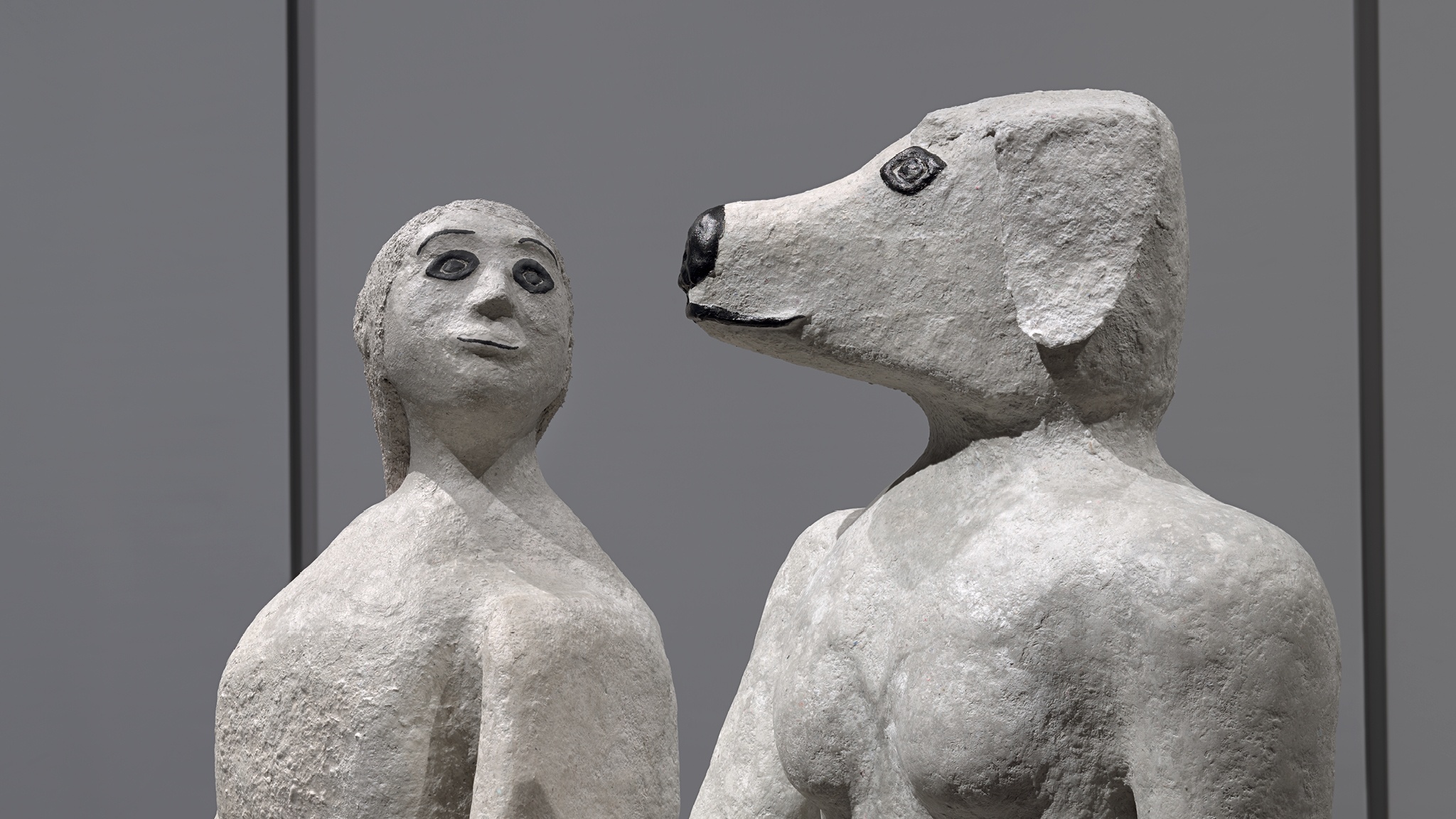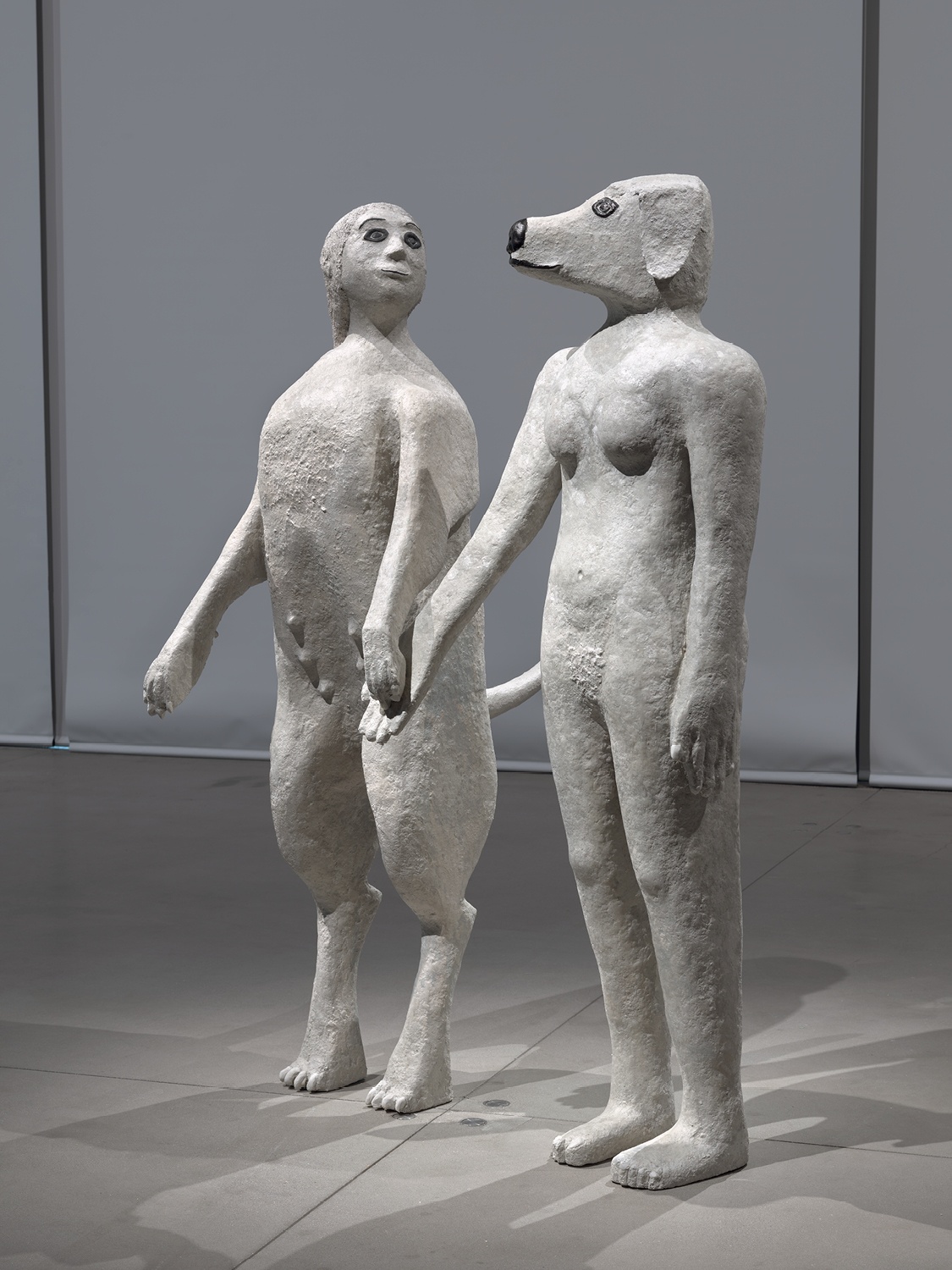 Open Call: Emilie Gossiaux
Sculptures of hybrid figures collapsing constructed hierarchies among human and animal, real and mythic, abled and disabled
About this commission
For Emilie Gossiaux, her encounters within ableist society have left her feeling mistreated, as though expendable and without agency, similar to the ways some mistreat animals. Deeply conscious of the interspecies, collaborative bond she shares with her Seeing Eye dog named London, Gossiaux's animal-human hybrid sculptures in True Love Will Find You in the End reflect her mixed feelings of anxiety and hope for how this parallel between anti-disability and anti-animal prejudices can be better understood and counteracted. She describes her bond with London as maternal, spousal, emotional, and practical—feelings that most people with disabilities share with their service animals and that transcend the traditional relationship between pet and owner. Made from a combination of materials including polystyrene foam, epoxy resin, and papier-mâché, her sculptures are surreal and abject, but also romantic and playful, echoing powerful images from myth and reconfiguring viewers' own relationships to animals and to those they may consider the human other.
More about the Artist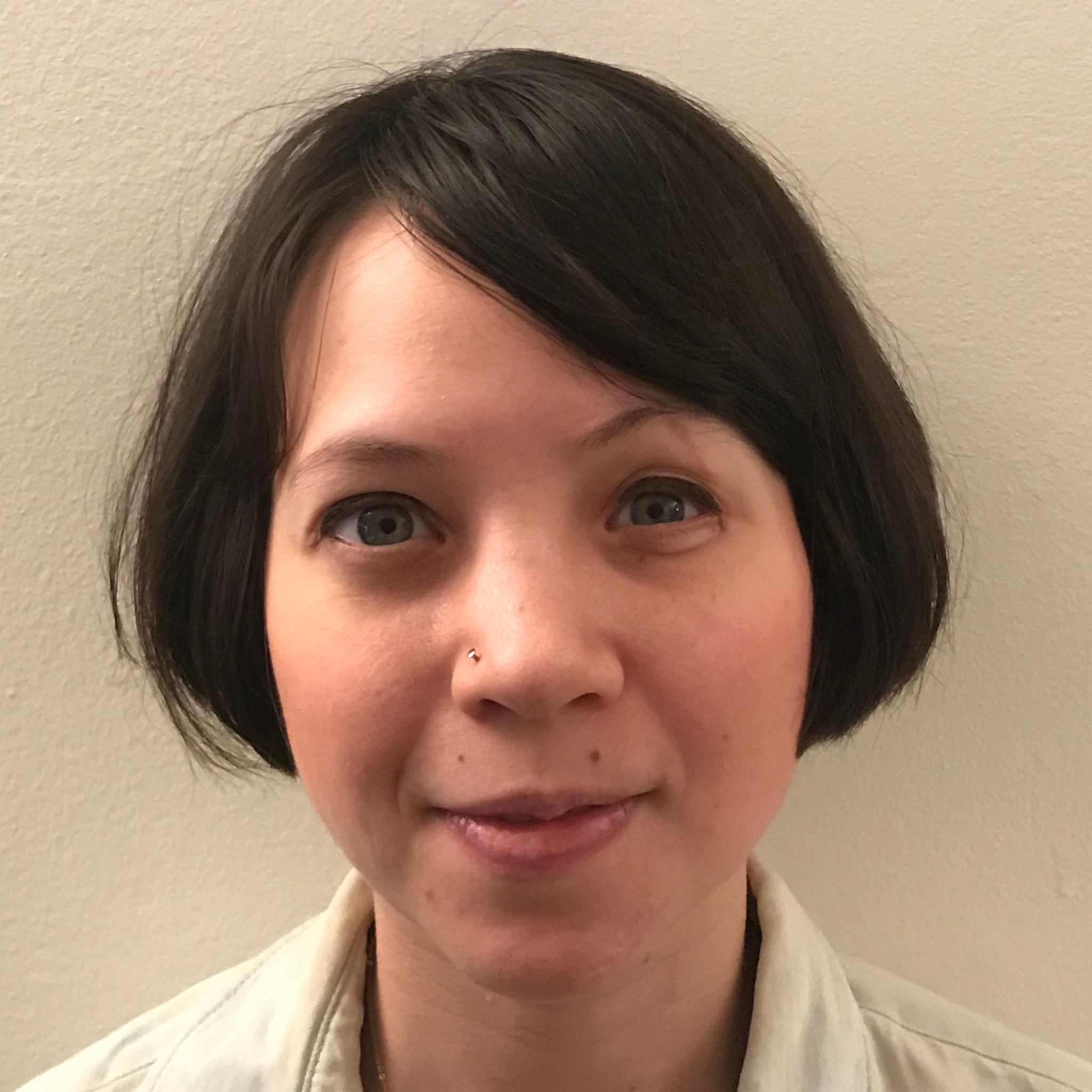 Emilie Gossiaux
Emilie Gossiaux is an interdisciplinary artist from New Orleans, Louisiana, currently based in New York City. Her work explores the phenomenology of dreams, memories, and multisensory experiences. Since losing her vision in 2010, Gossiaux relies solely on her sense of touch and proprioception, demonstrating a profound sensitivity of texture, space, and material. She is the recipient of the Wynn Newhouse award, the Winter Workspace Residency at Wavehill in the Bronx, and the John F. Kennedy Center's VSA Prize for Excellence. Gossiaux earned her BFA from the Cooper Union School of Art and her MFA in sculpture from Yale University. She has had solo exhibitions at Mother Gallery in Beacon, New York, and False Flag Gallery in Long Island City. Most recently, her work was shown at the SculptureCenter 2020 "In Practice" open call, Total Disbelief.
Open Call
Read more about "Open Call "
All details for "Open Call "
Thank you to our partners

The Lead Sponsor of Open Call is

Support for Open Call is generously provided by






Additional support for Open Call is provided by Jody and John Arnhold | Arnhold Foundation.
The creation of new work at The Shed is generously supported by the Lizzie and Jonathan Tisch Commissioning Fund and the Shed Commissioners. Major support for live productions at The Shed is provided by the Charina Endowment Fund.