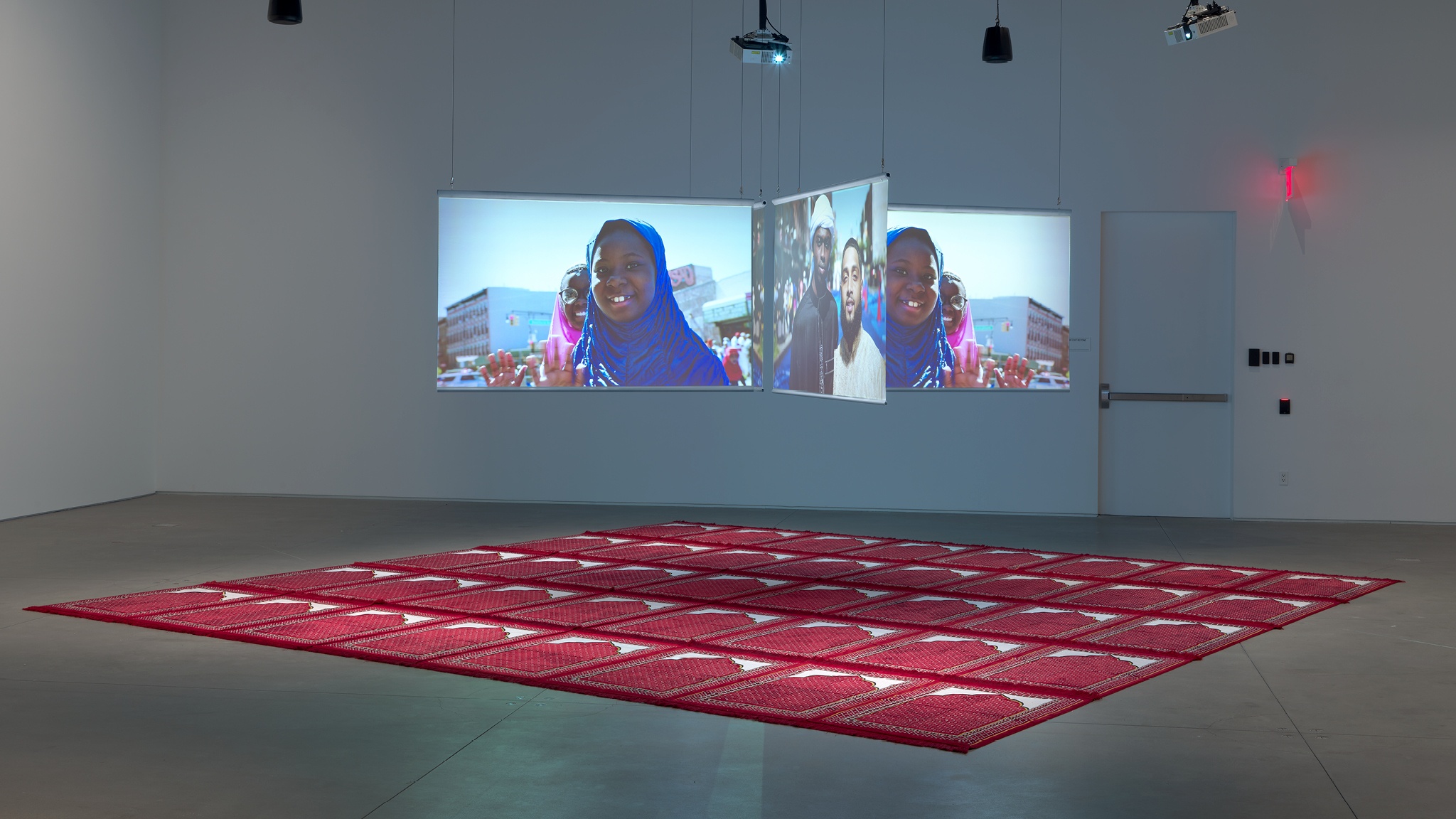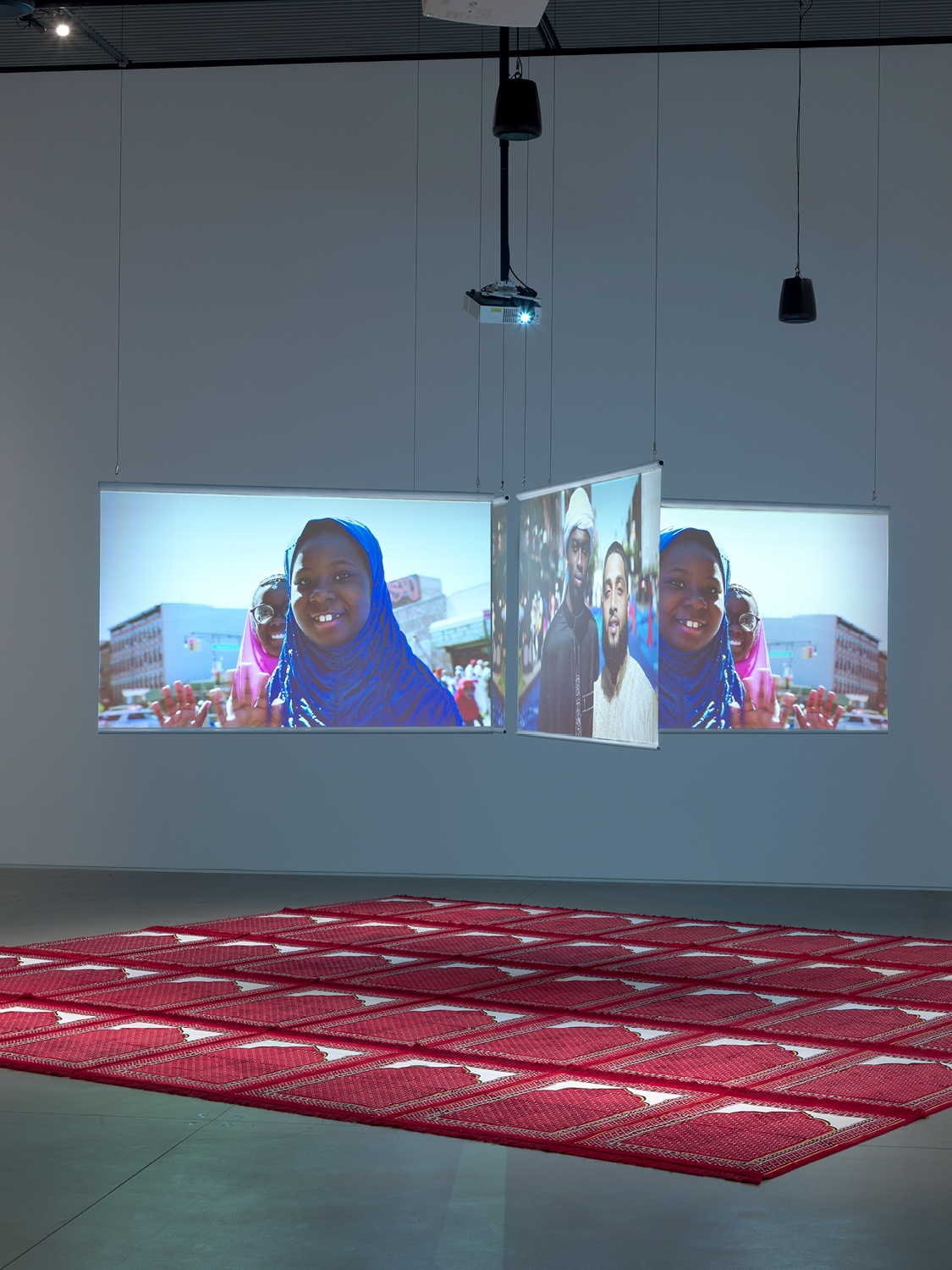 An immersive installation inviting you into Masjid At-Taqwa, a historic Brooklyn mosque
About this commission
Artist and filmmaker Aisha Amin brings the experience of a historic Brooklyn mosque to The Shed's gallery space in this four-channel immersive sound-and-video installation. Masjid At-Taqwa is a 40-year-old institution that is a pillar of Muslim life in Brooklyn, located in a quickly gentrifying part of the Bed-Stuy neighborhood. The Earth Has Been Made a Place of Prayer is organized around four screens interspersing repurposed observational documentary footage, a soundscape derived from the interior of the mosque, and prayer mats facing towards Mecca to reflect the direction in which Muslims pray. By transforming aspects of a previous documentary film by the artist into a physical and 360-degree experience, Amin reconstructs a space that offers a haven, community, and meditative retreat to her and many other Muslim Americans. The installation celebrates openness, transparency, and dialogue between communities as a way to combat prejudice.
More About the artist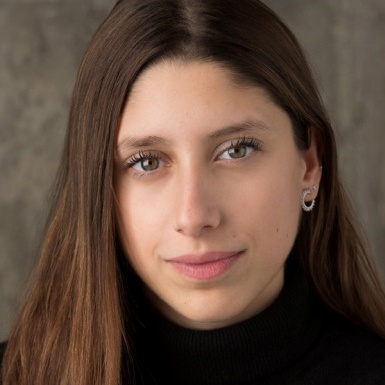 Aisha Amin
Aisha Amin is a Kenyan-born, NYC-raised filmmaker who is interested in exploring the intersection of cinematic storytelling and nonfiction film and the boundaries of hybrid documentary. Her work focuses on creating portraits of unique and diverse communities within the US and covers such themes as identity, community, religion, and gentrification. In 2019, Amin won the Jacob Burns Film Center's Creative Culture Fellowship. Her first short documentary, Friday, is a portrait of a historically Black mosque in Brooklyn. Her latest film is a portrait of a successful youth chorus in New York.
Credits
Directed by Aisha Amin
Cinematography by Oliver Lanzenberg
Design by Taylor Hewett
Special thanks to:
Brother Ali
The Members of Masjid At-Taqwa
Imam Siraj Wahhaj
Adnan and Alia Amin
Sean Weiner
Open Call
Read more about "Open Call "
All details for "Open Call "
Thank you to our partners

The Lead Sponsor of Open Call is

Support for Open Call is generously provided by






Additional support for Open Call is provided by Jody and John Arnhold | Arnhold Foundation.
The creation of new work at The Shed is generously supported by the Lizzie and Jonathan Tisch Commissioning Fund and the Shed Commissioners. Major support for live productions at The Shed is provided by the Charina Endowment Fund.