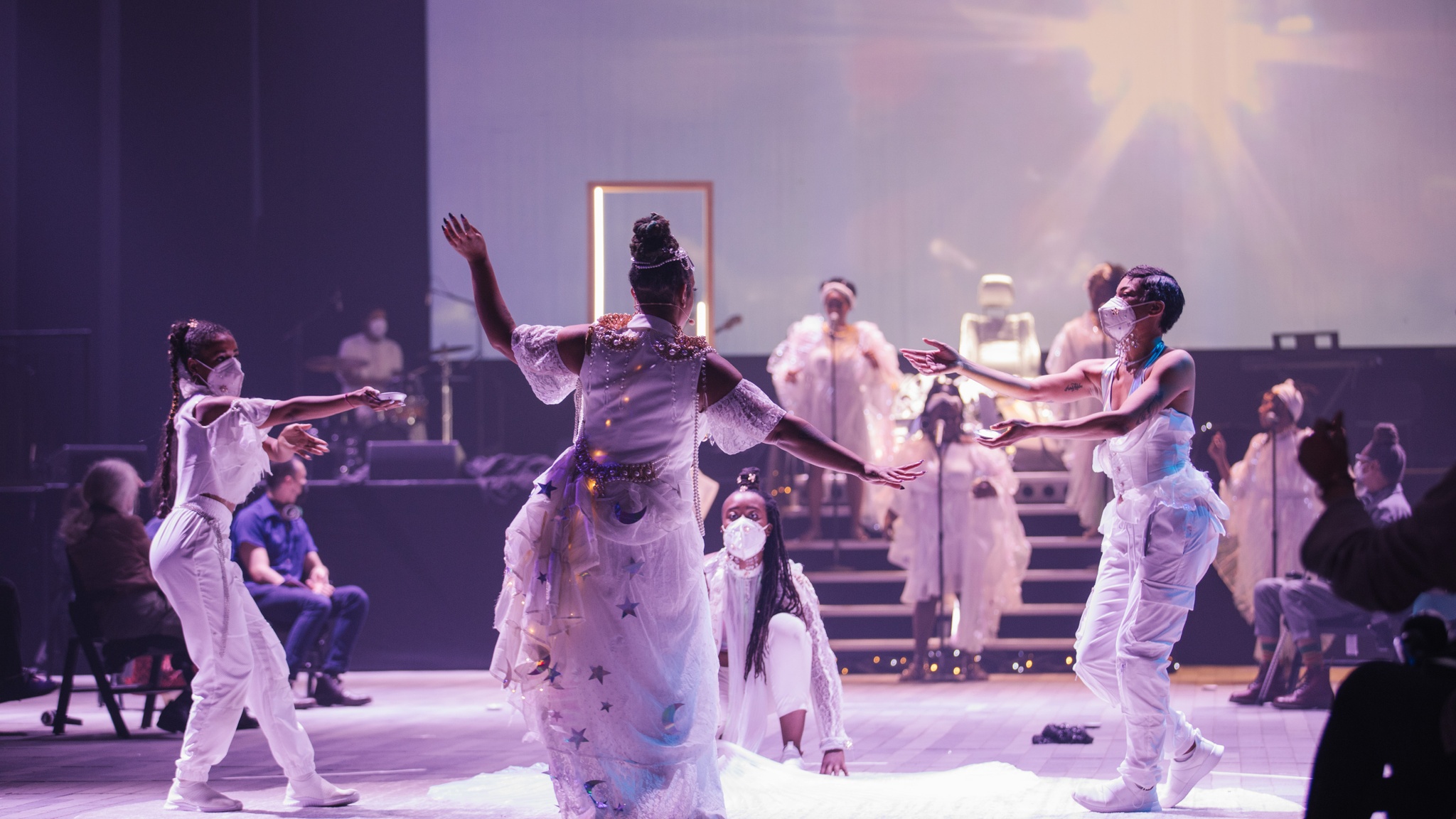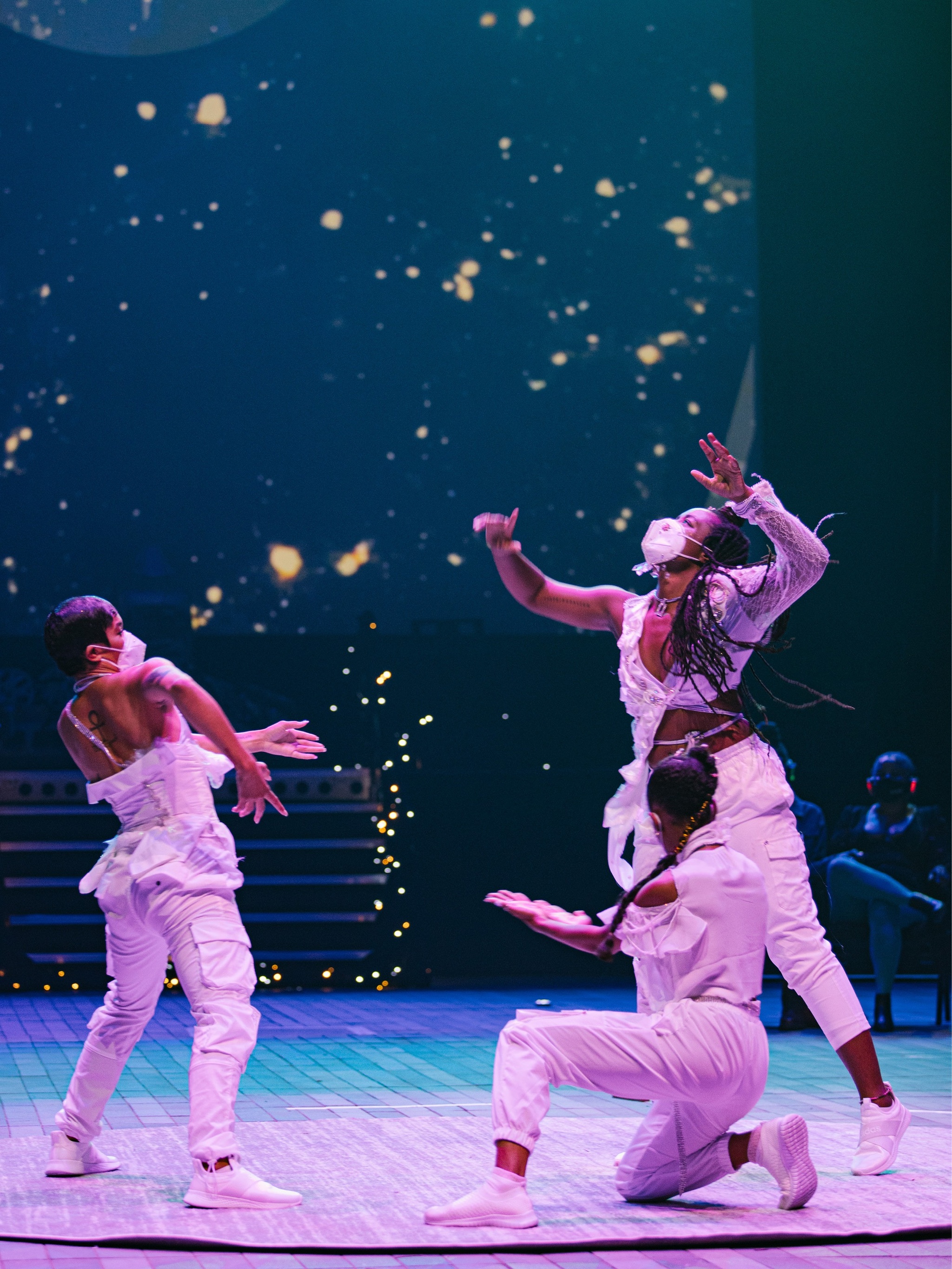 Open Call: Nia O. Witherspoon
A ritual-play cycle memorializing the stories of Black women warriors
About this commission
WE ARE INNOCENT
WE ARE INNOCENT
WE ARE INNOCENT
—Diamond Reynolds
The Dark Girl Chronicles is a ritual-play cycle designed to crystallize in the collective memory the stories of Black women warriors against state violence. Part Yoruba sacred story, part communal ritual, and part documentary-manifesto, each piece in the cycle focuses on the interiority and necessary dignity of dark girls, dark landscapes, and dark knowledges so often excised from the public arena.
CHRONICLE X, the first section in the cycle, refers to and is inspired by two major existing texts. The first is a creation story from the Odu Ifa, the corpus of sacred oral literature from the Yoruba people of Nigeria that if written would exceed 4,000 pages, about the three most powerful bits of stardust in the universe—Knowledge, Wisdom, and Understanding. The second are transcripts primarily drawn from the Facebook Live posting Diamond Reynolds made after her fiancé Philando Castile was shot by a police officer at a traffic stop, in addition to investigation video transcripts from her detention at a police station for eight hours while Castile lay dying in the hospital. He died while she was being questioned. These stories of Black women are parables that hold knowledge that is critical to the evolution of our species.
Produced in association with HERE Arts Center and Musical Theatre Factory; Developed with support from Woolly Mammoth Theatre Company and the National Directors Fellowship, a partnership between the Eugene O'Neill Theater Center, National New Play Network, Kennedy Center American College Theater Festival, and Stage Directors and Choreographers Foundation; Additional development support from Playwright's Realm, JACK, and New York Theatre Workshop; Additional producing support from Undiscovered Works, The Jerome Foundation, MAP Fund; Augmented Reality made possible by Blinxel
Creative Team and Cast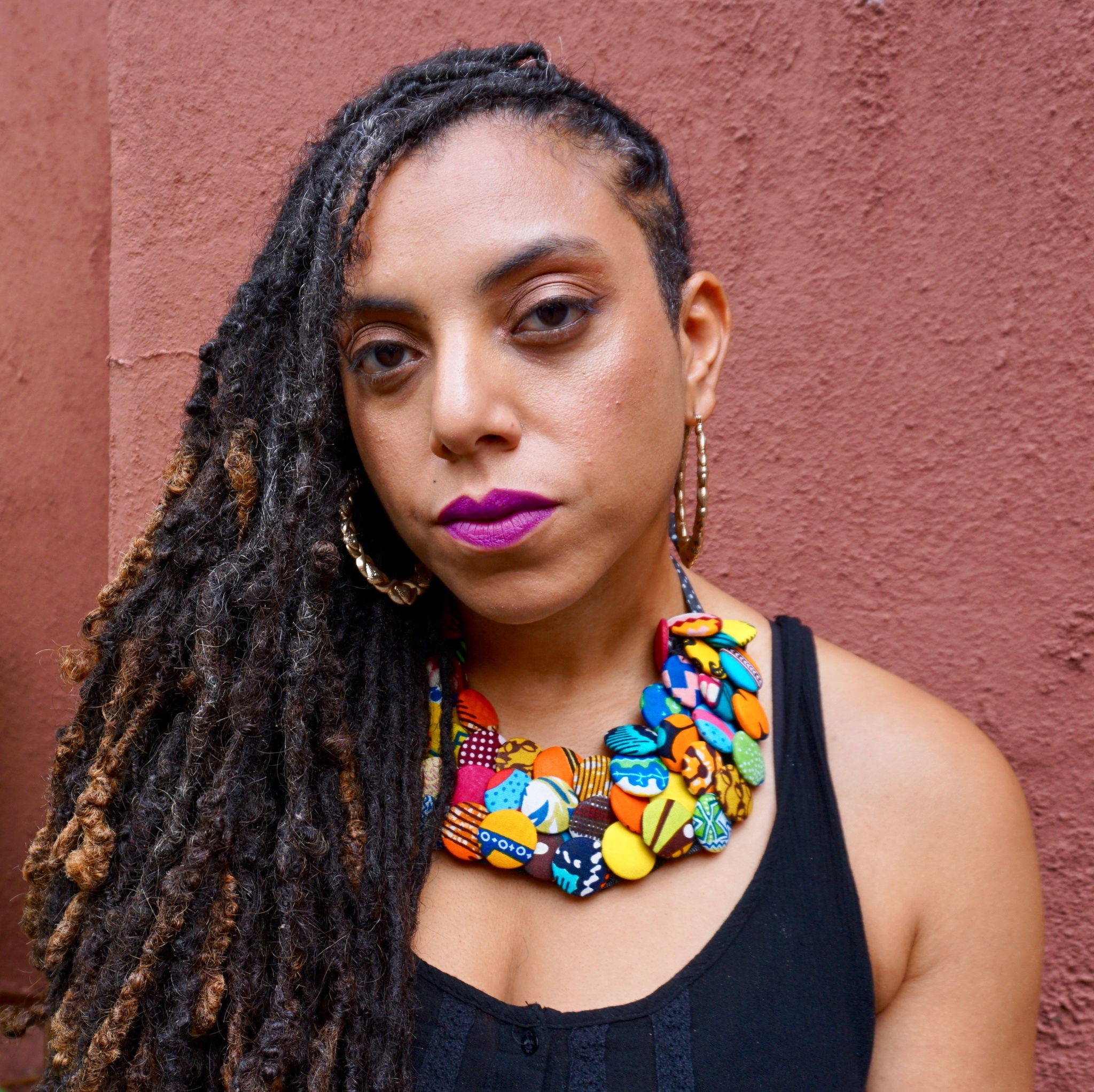 Nia O. Witherspoon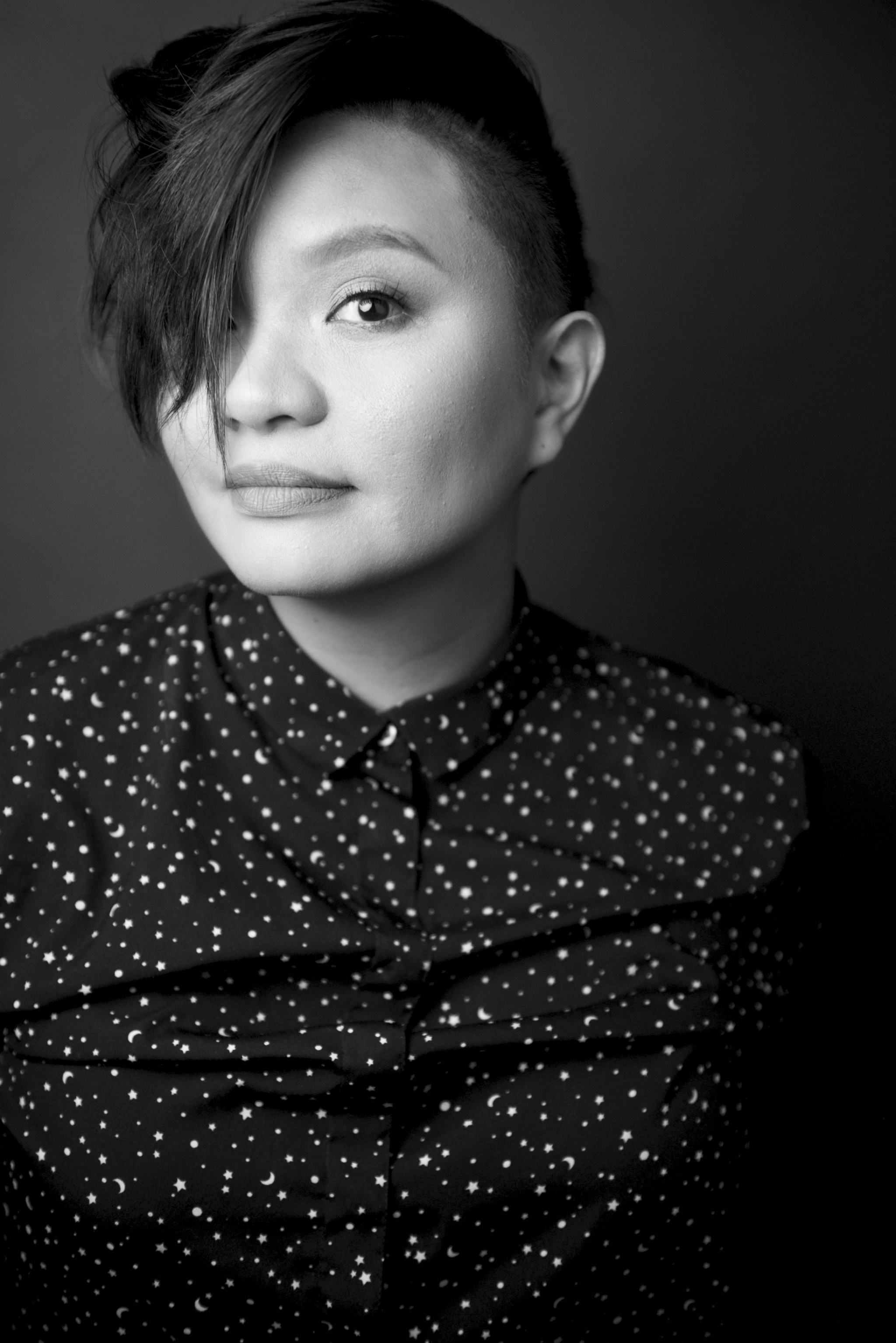 Mei Ann Teo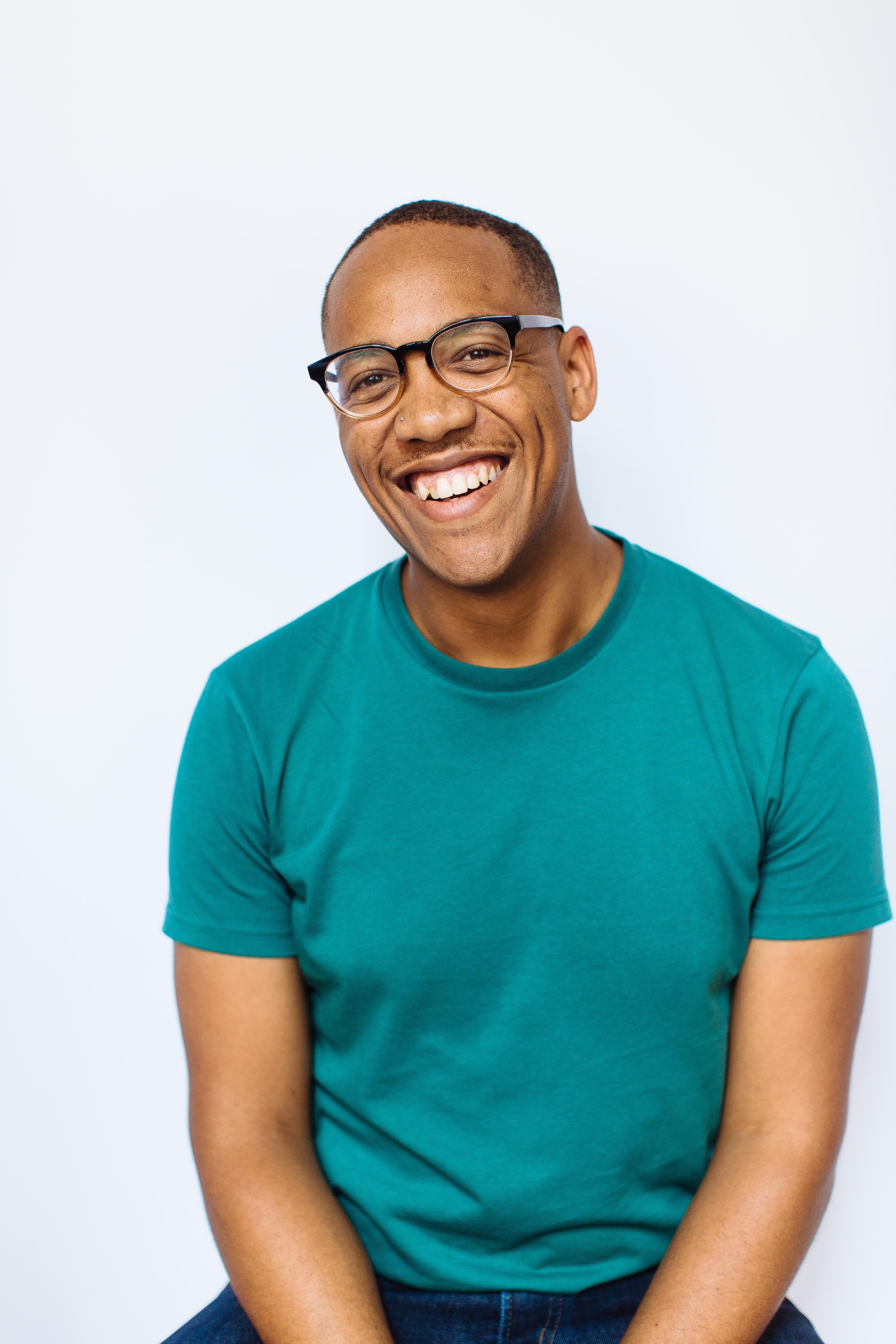 Troy Anthony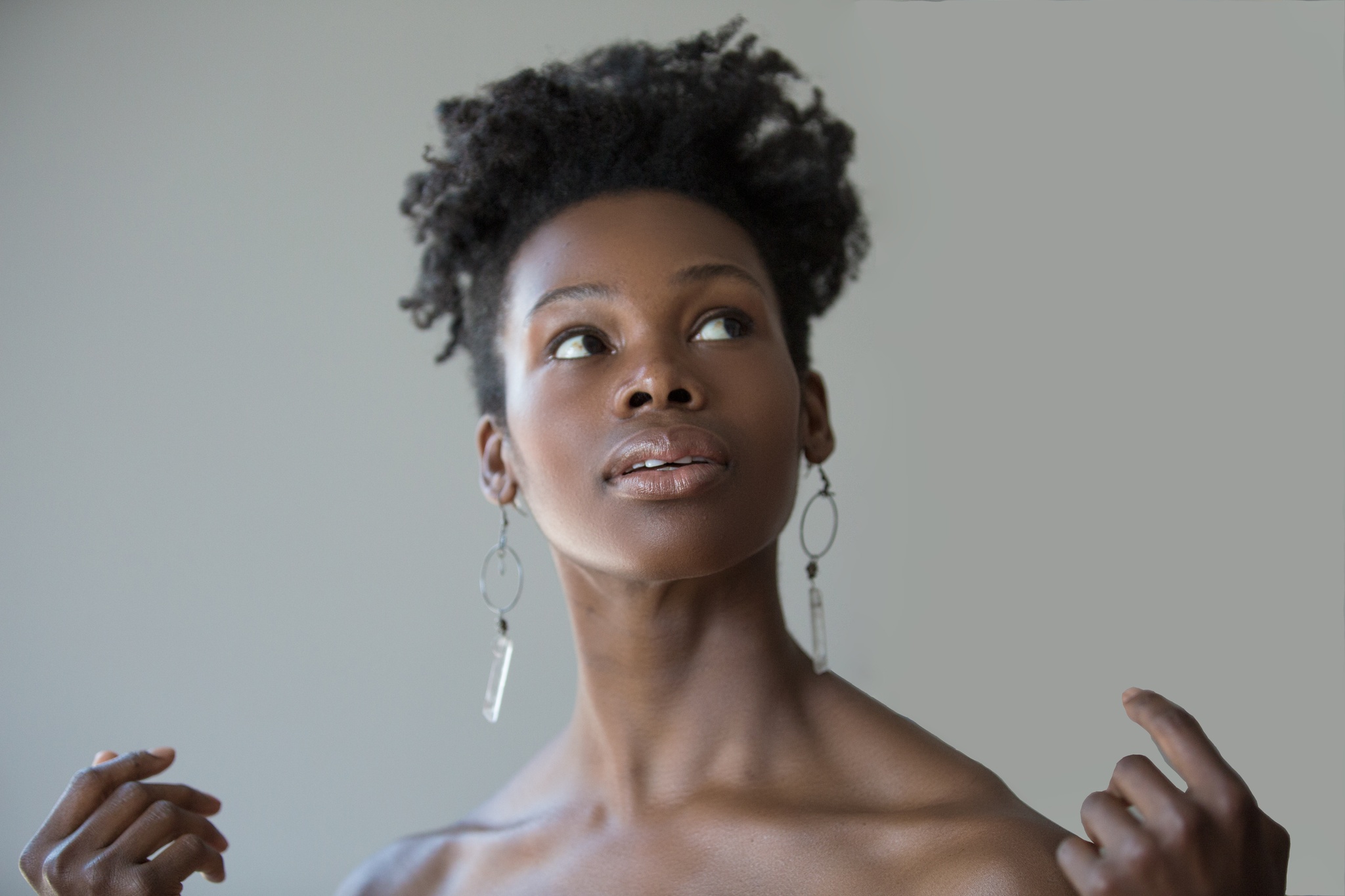 Chanon Judson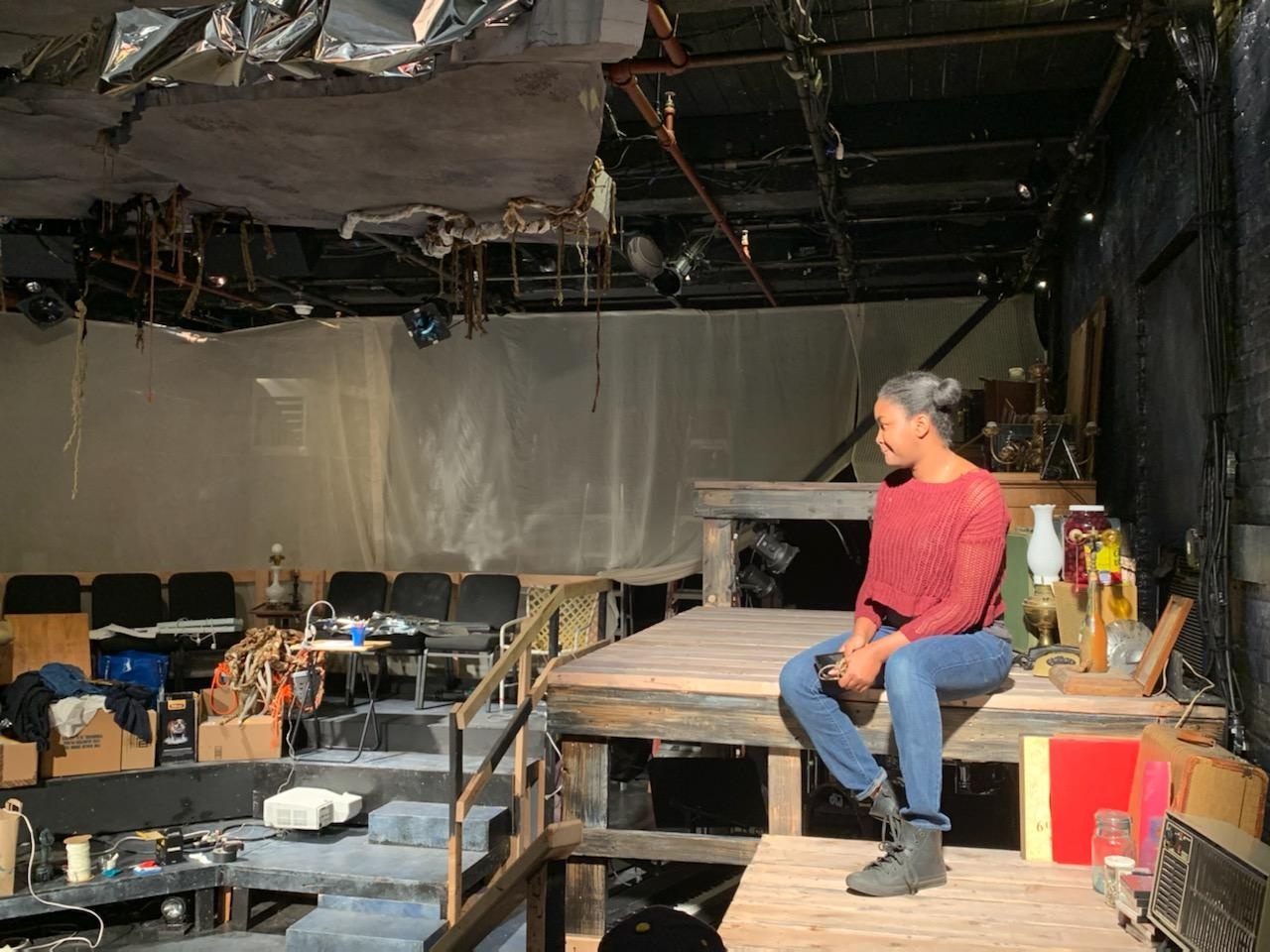 Caren Celine Morris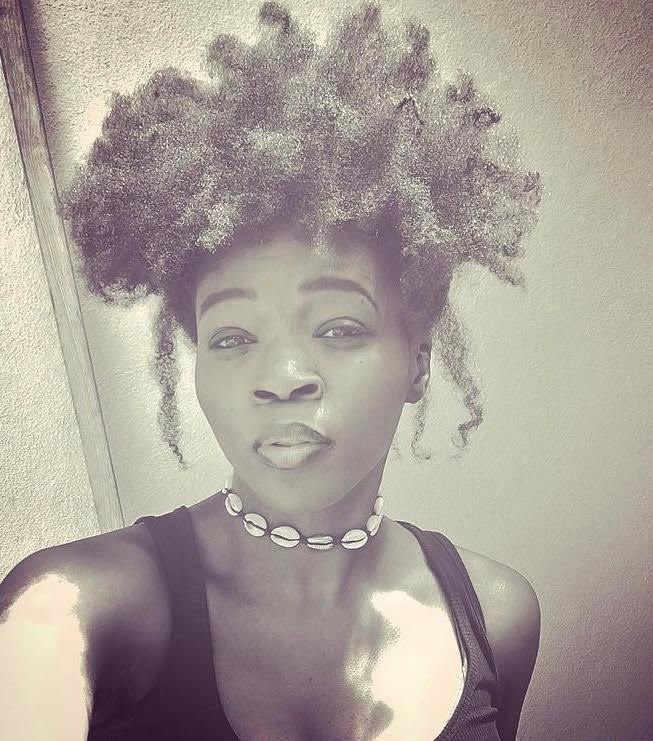 Dominique Fawn Hill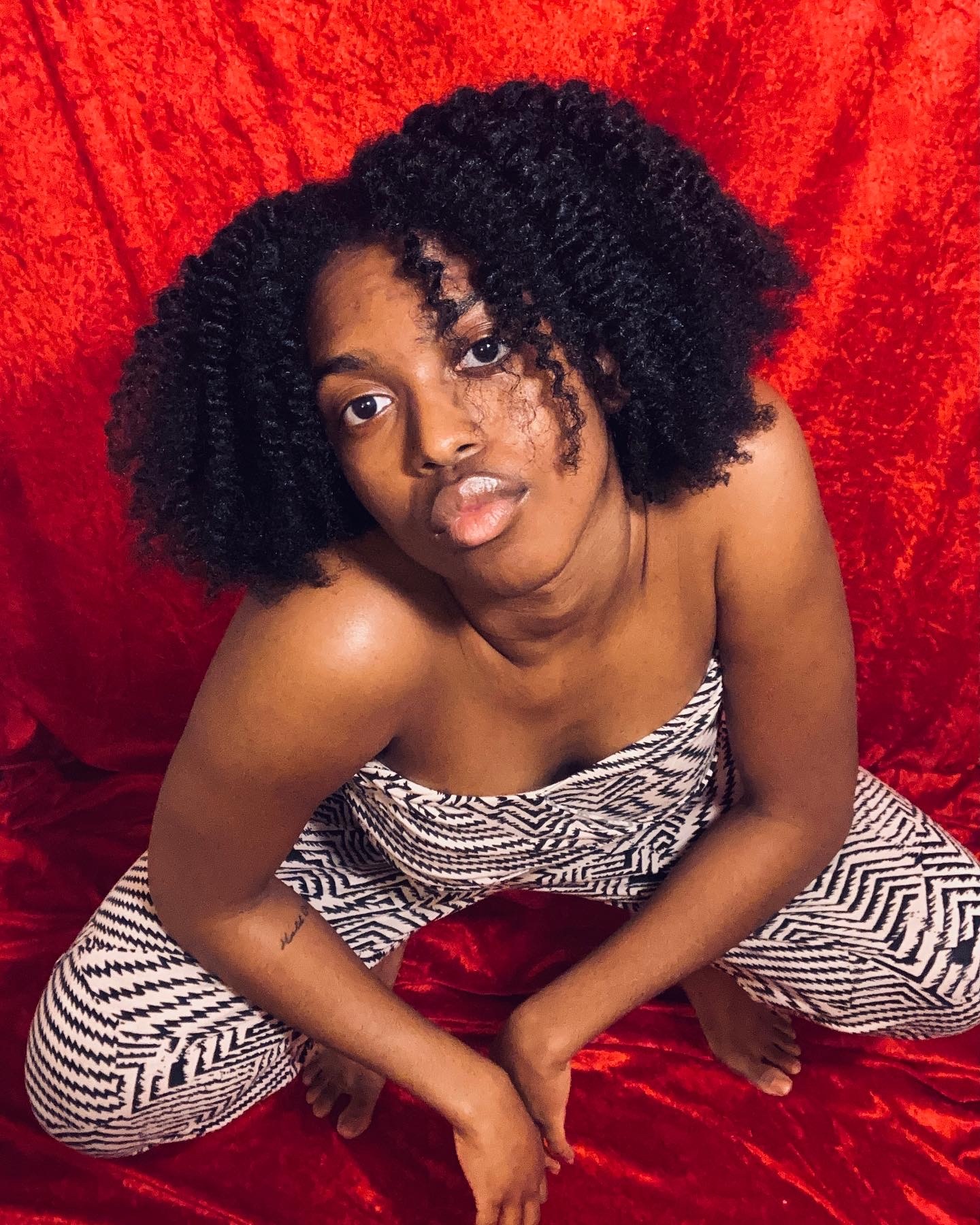 Gabby Henderson
Grace Galu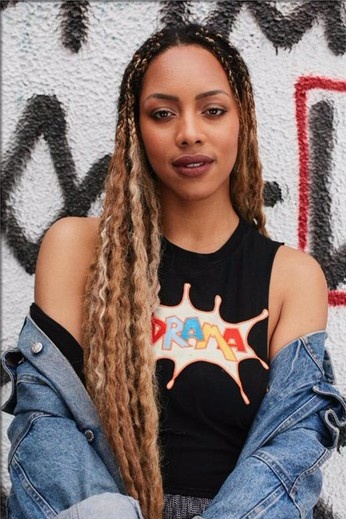 Synead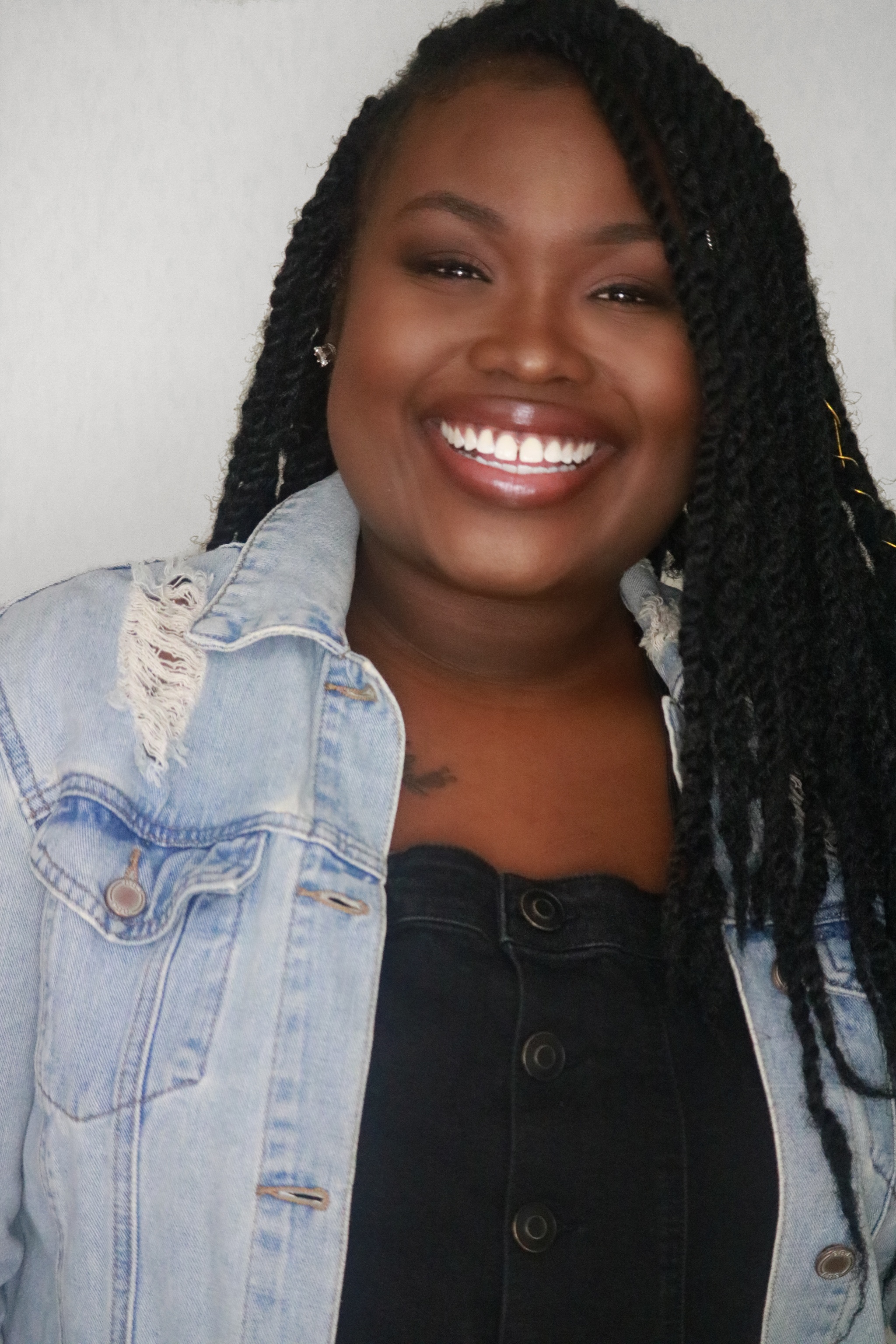 Tieisha Thomas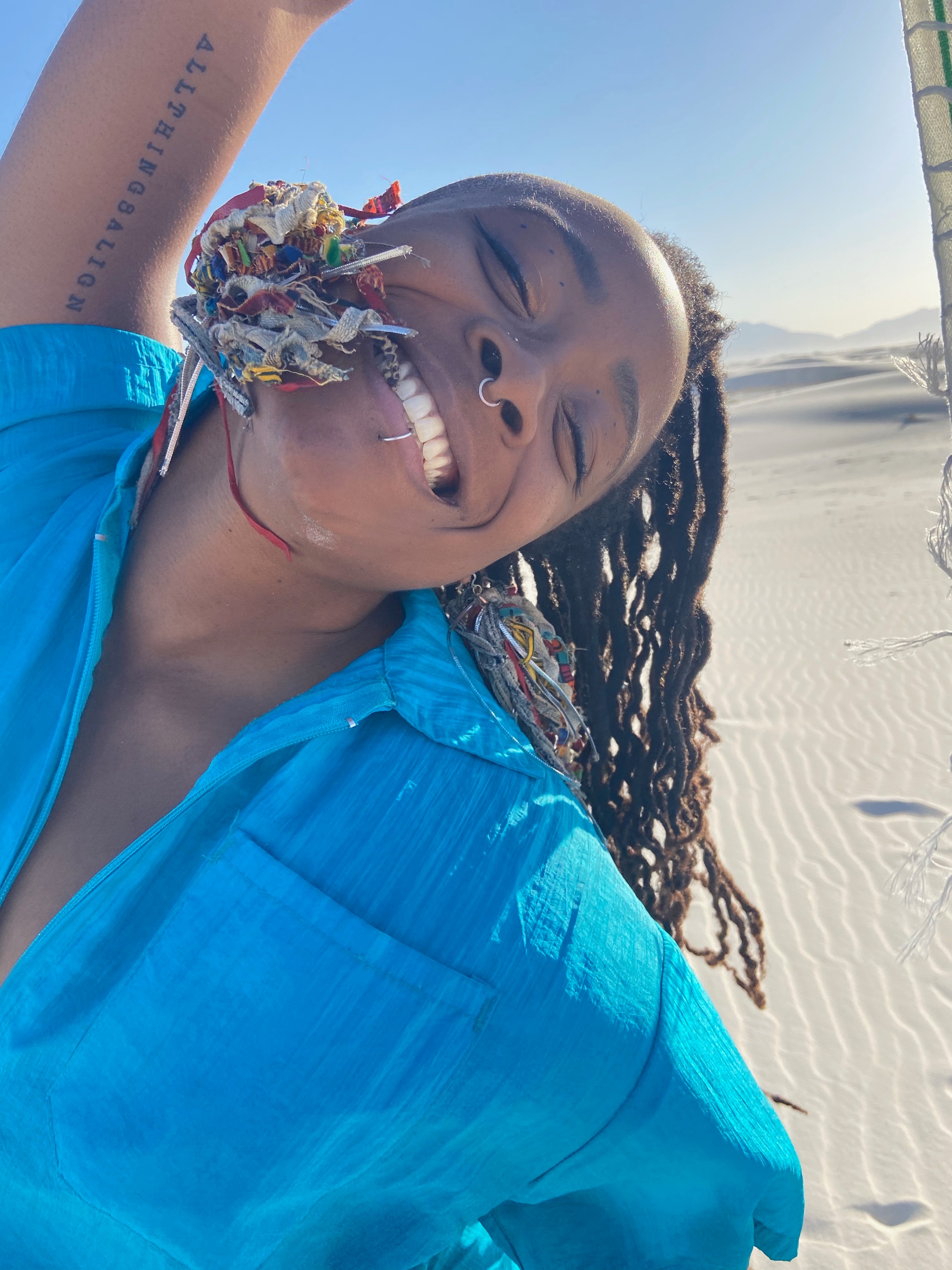 Ziiomi Law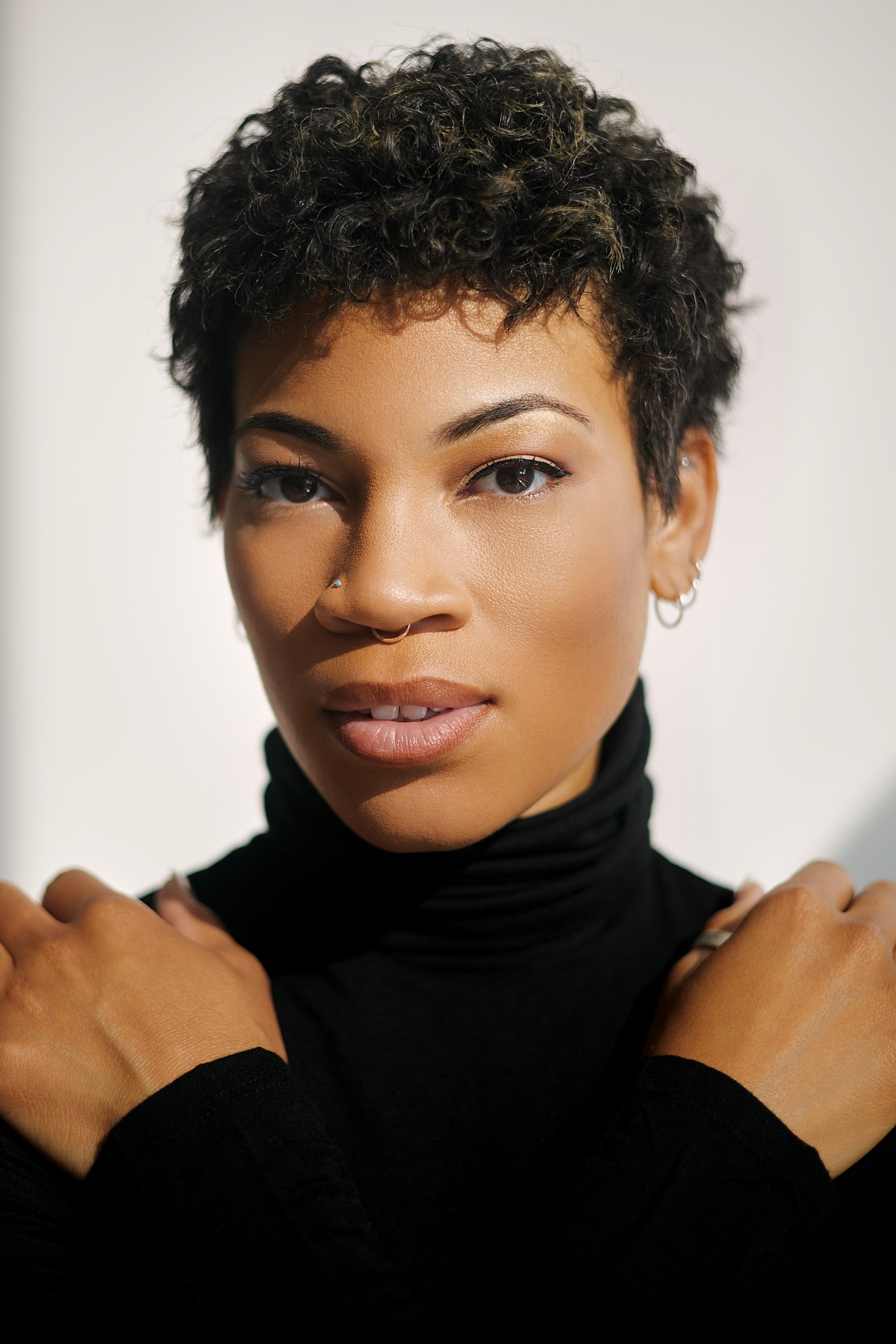 Ghrai DeVore-Stokes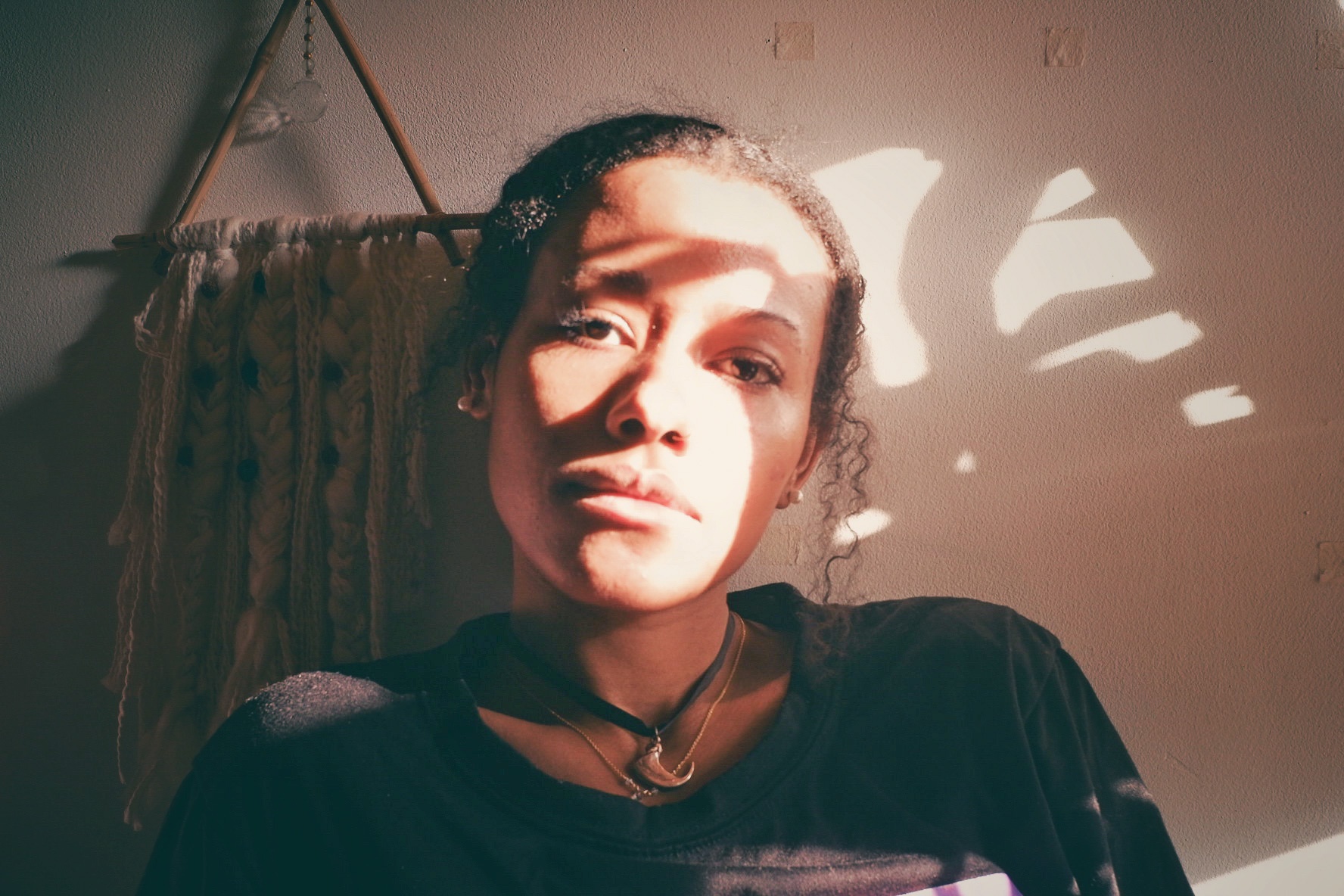 Makeda Lily Love-Roney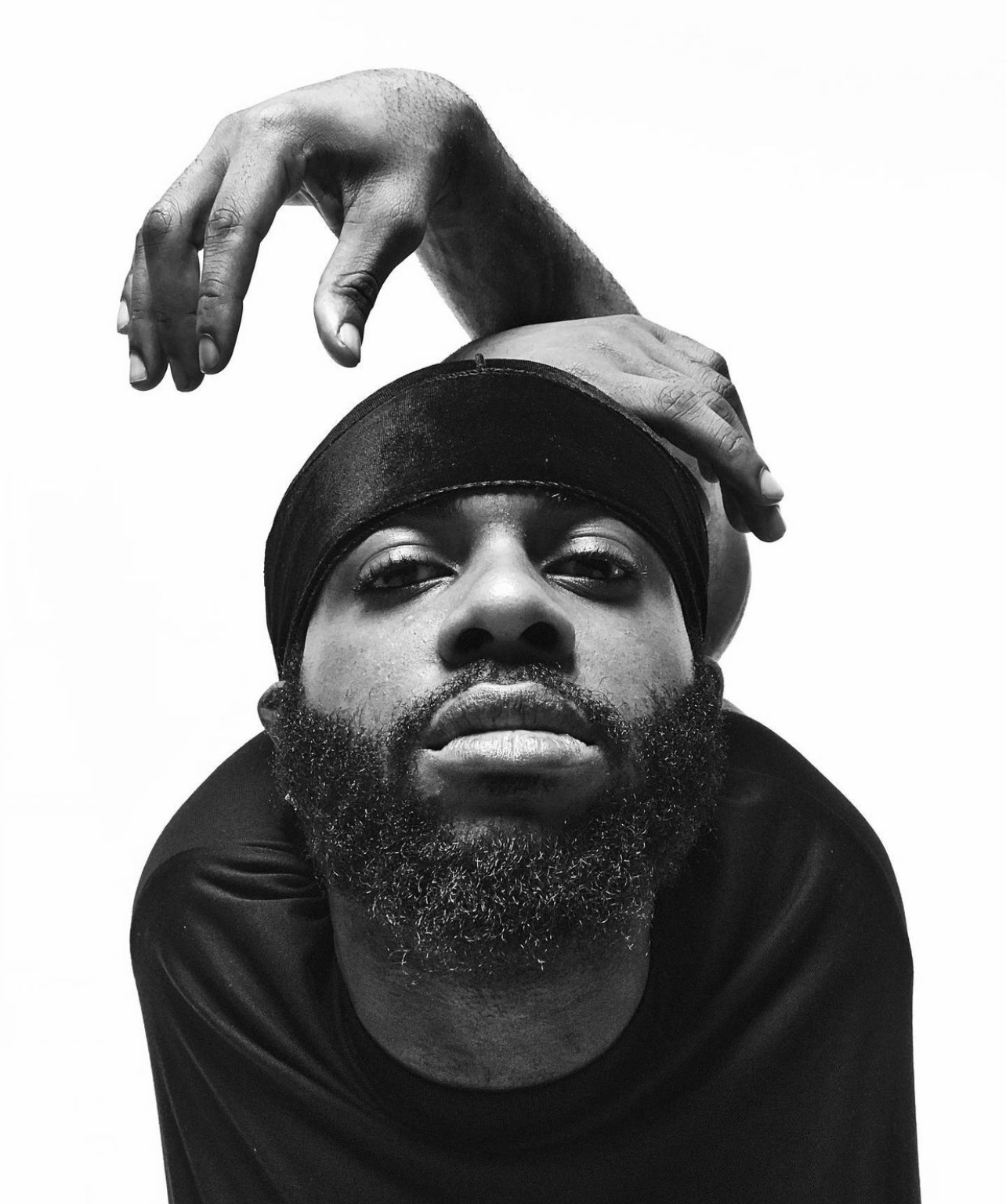 Tyme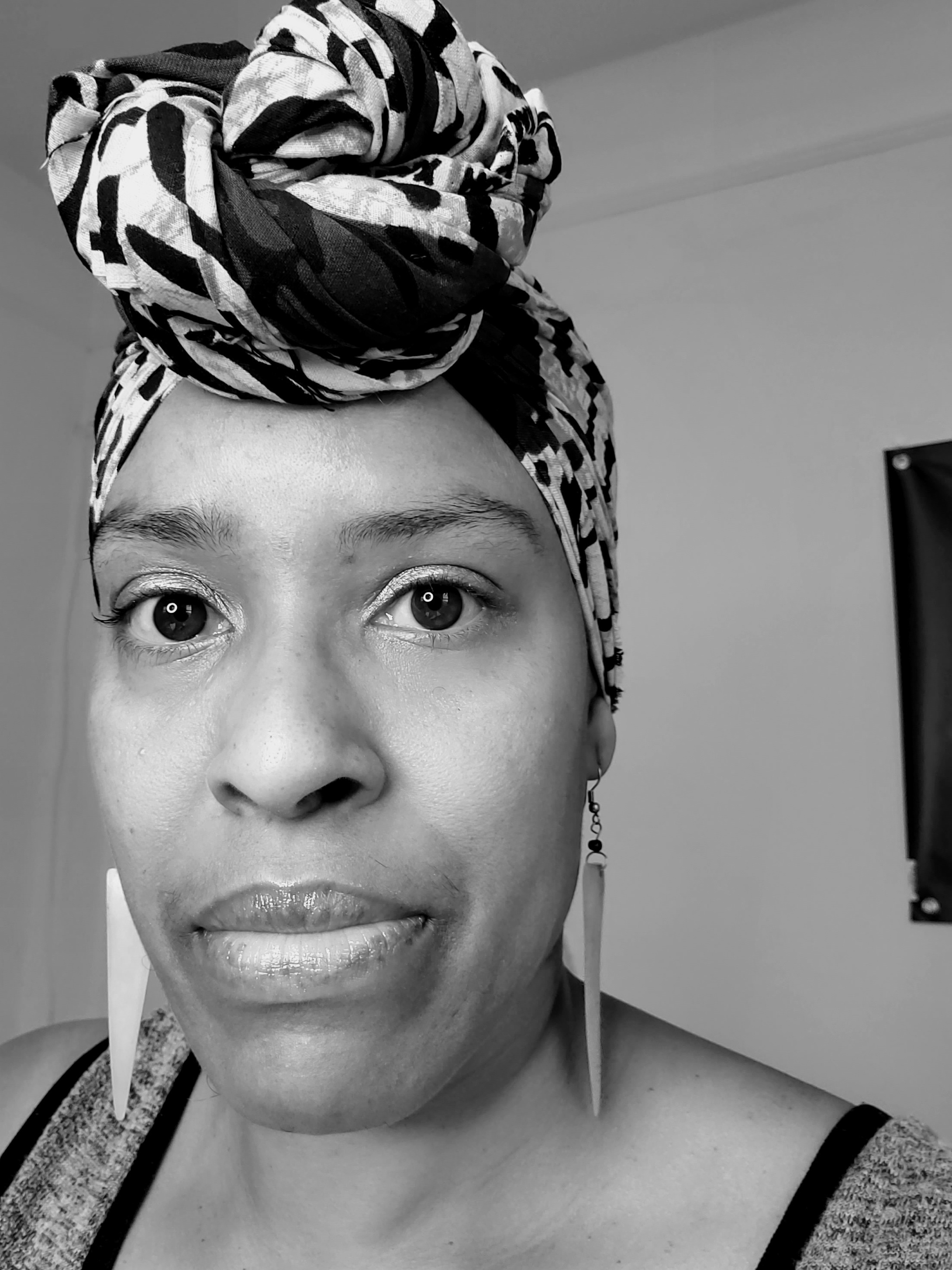 Shelley Nicole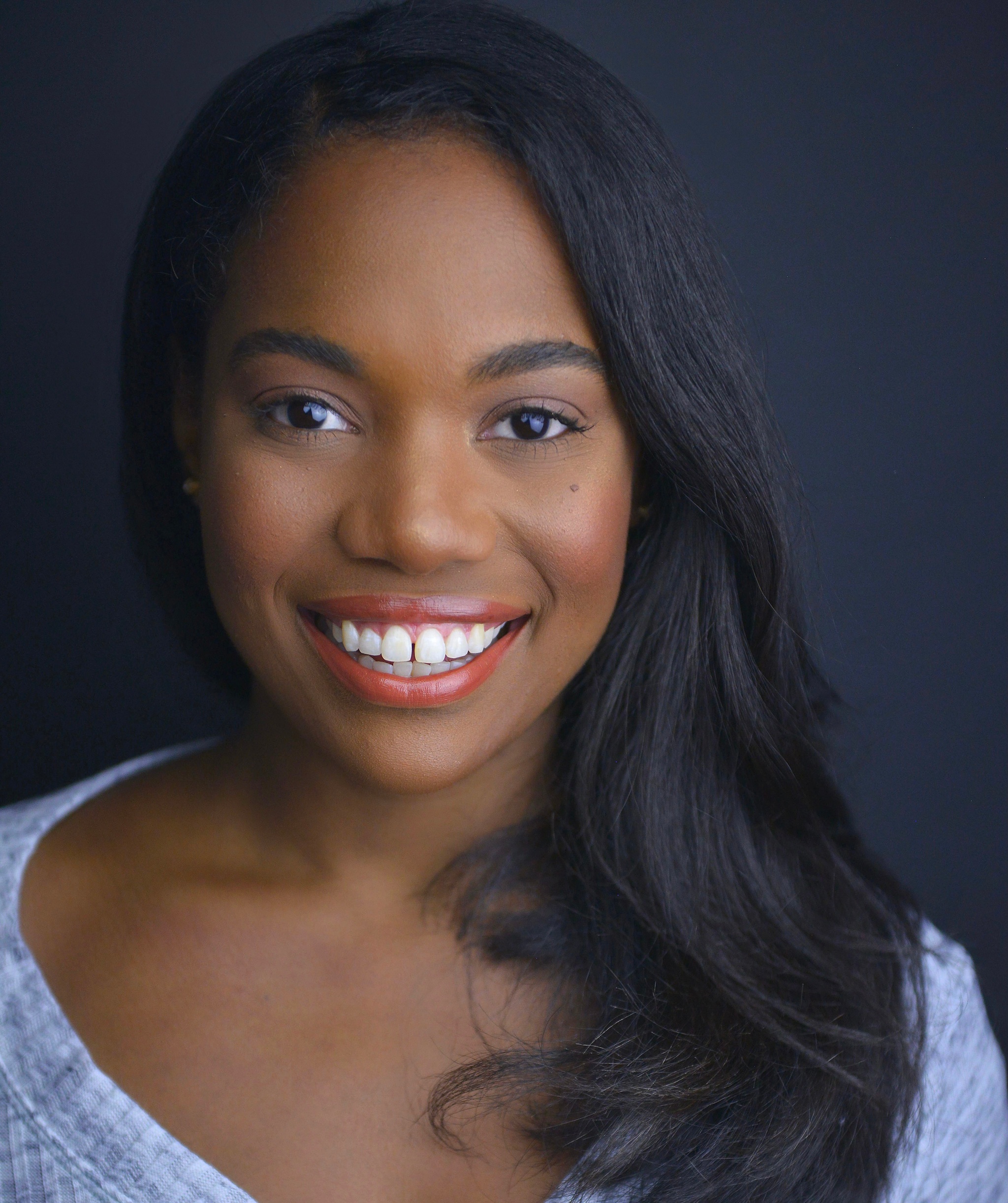 Danyel Fulton
Nia O. Witherspoon
Creator, Playwright, Co-director, Cast Member: Priestess
Nia O. Witherspoon (selected in 2018) is a theater-maker, vocalist, composer, and cultural worker living and working in Brooklyn. She is developing The Dark Girl Chronicles for Open Call.
Mei Ann Teo (they/she) is a queer immigrant from Singapore making theater and film at the intersection of artistic, civic, and contemplative practice. As a director, devisor, and dramaturg, they create across genres, including music theater, intermedial participatory work, reimagining classics, and documentary theater. Directing work includes world premieres of Jillian Walker's SKiNFoLK: An American Show at the Bushwick Starr (NY Times Critics Pick, NY Mag's matrix: "Highbrow and Brilliant") and Madeline Sayet's Where We Belong at Shakespeare's Globe and Woolly Mammoth. Teo's international work includes Belgium's Festival de Liege (Bryonn Bain's Lyrics From Lockdown, called "Truly polished, meaningful and entertaining" by the New York Times), Edinburgh International Fringe (Thorvald Aagaard's MiddleFlight, "Stunning" —Scotsman), Beijing International Festival (Labyrinth, Top 8 in Beijing News), and Dim Sum Warriors, the Musical by Colin Goh and Yen Yen Woo, composed by Pulitzer Prize–winner Du Yun for a national Chinese 25-city tour. Teo is the visiting professor of directing at Carnegie Mellon University and the artistic director of Musical Theatre Factory.
Troy Anthony is a composer, actor, and director based in NYC practicing Black queer joy. He has presented work at Joe's Pub, 54 Below, O'Neill Theater Center, National Alliance of Musical Theater Conference, Prospect Theater Company, and the Musical Theater Factory (MTF). Commissions include the Atlantic Theater Company, the Civilians, and The Shed. Anthony has been seen in the Public Theater's Hercules, Twelfth Night, and As You Like It, as well as Prospect Theater Company's Tamar of the River. He is the founding music director of the Public Theater's Public Works Community Choir. He also focuses on the intersection between art and social justice serving as the director of legacy and internship programs at the DreamYard Project in the Bronx. Anthony is a 2019 – 2020 MTF Maker.
Chanon Judson
Choreographer
Chanon Judson has been growing with the acclaimed Urban Bush Women (UBW) since 2001, as performer and now co-artistic director and coordinator for BOLD, UBW's facilitation network. She's a director's fellow with New Perspective Theatre and Chicago Director's Lab. Projects include The Invention of Tragedy (choreographer, Flea Theatre), It's Not so Bad in My Brain (director, New Perspective Theatre), Nurturing the Nurturer, a performance ritual/gathering for mothers (Black Women's Blueprint), and Family Arts (FAM). Alongside her husband, she offers spaces for families to explore and create (Bric, Bailey's Cafe, MS 35 Family Dynamics, Stoops). Judson has worked with Kwame Ross, Barak adé Soleil, Talvin Wilks, Allyne Gartrell, and Sandra Burton. Performance credits include Taylor Mac 24-Hour Spectacular, God's Trombone (Craig Harris), Cannabis (Baba Israel), Cotton Club Parade (City Center), Michael Jackson 30th Anniversary Concert, and Fela!
Nehemiah Luckett
Music Director
Originally from Jackson, Mississippi, and now a resident of New York City, Nehemiah Luckett has been leading and accompanying choirs for more than 25 years. From an early age he connected his deep love of music to the transformative power of building community through breathing and singing with family and friends. He is a freelance composer, performer, teacher, and music director. Current projects include composing an Afro-futurist, queer, Bible-based opera, Jonathan and David, and two new musicals: A Burning Church with collaborators Zhailon Levingston and Alex Hare and Triple Threats with Tracy Conyer Lee.
Leah Abrams has been making theater for over two decades and is the founder and executive director of Undiscovered Works, a nonprofit theater organization dedicated to building and celebrating community through storytelling of all kinds. Abrams produced the New York premieres of Kurt Vonnegut's Mother Night (adapted by Brian Katz) and Gino DiIorio's Sam & Dede, or My Dinner with Andre the Giant at 59E59. She co-produced Mark Eisman's Sightlines (the cell theatre) and has general managed, stage managed, directed, and acted at various NYC venues. Next up: the New York premiere of Tearrance Arvelle Chisholm's Hooded; Or Being Black For Dummies (June 2022).
Jeannely Lopez
Associate Producer
Jeannely Lopez is thrilled to be making her producing debut in New York as associate producer of The Dark Girl Chronicles: Chronicle X. Born and raised in the Bronx, she is a multidisciplinary artist and designer with a vested interest in scenography, architectural design, infrastructure, and human behavior. Past credits include assistant stage manager for The Imbible: A Spirited History of Drinking and Day Drinking: The Brunch Musical. She has also produced a college production of for colored girls who have considered suicide/when the rainbow wasn't enuf and various site-specific art installation projects. She is currently the Membership Coordinator at the Alliance of Resident Theatres/New York, an arts service organization dedicated to supporting NYC's vibrant community of over 400 nonprofit theaters.
Brandon Powers
XR Producer
Brandon Powers is a creative director and choreographer who creates experiences across physical and virtual space. His work focuses on capturing liveness in the digital, building interdisciplinary communities, and shifting culture towards a more embodied future. He created interactive choreography for the VR saga Queerskins: ARK (Tribeca Film Festival), Venice International Film Festival, and collaborated on the AI-powered immersive installation Frankenstein AI (Sundance Film Festival). Powers has worked alongside Andy Blankenbuehler for Bandstand and created live work at La MaMa, HERE, Ars Nova, and Performance Space NY. On TikTok, Powers has grown a community of over 50,000 sharing his work and tips for becoming a creative professional. Powers is a graduate of Northwestern University, a NEW INC member, and a producer at Musical Theatre Factory where he launched MTFxR, a program supporting XR musicals. He has spoken at Creative Tech Week, the TCG National Conference, Verizon's 5G Lab, and Lincoln Center.
Caren Celine Morris
Stage Manager
Caren Celine Morris is a multidisciplinary theatre artist from the Bronx. She aims to promote inclusion, diversity, and accessibility in all of her projects. Morris has worked on projects at the Tank, Quill Entertainment Company, the Cradle Theatre Company, the New York Musical Festival, Derek Fordjour Studios, and the Bushwick Starr. She is very proud to represent the Bronx.
Lisette Medina
Assistant Stage Manager
Lisette Medina is a theater-maker hailing from Alphabet City. Medina's goal in theater is to find and tell stories that amplify underrepresented voices. Past credits include Songs of Speculation, La Negra, and Blue Ink: A Night with Jillian Walker. Medina is incredibly honored to be part of the Chronicle X team.
Miguel Valderrama
Technical Director
Miguel Valderrama's works as a lighting designer, his primary field, focus on a constant exploration of lighting as a medium in different and changing environments and unconventional spaces where a standard infrastructure for lighting production is not available. He has been an active theatrical lighting designer in New York City for the last 10 years. He has also worked as the director of lighting for the Bric Celebrate Brooklyn Festival, 2012 – 18, Photoville, 2015 – 19, and Teatro Stage Fest, 2009 – 12. His lighting design work also includes music concerts, video, film, fashion, and a wide variety of corporate events. Valderrama is a professor of lighting design in the department of entertainment technology at the New York City College of Technology, CUNY.
Skye Morse-Hodgson
Scenic Painting
Tuck Silver is the co-founder and CEO of Blinxel. He has over 25 years of global experience in the CG industry, with published works in movies, TV, anime, games and AR/VR. Blinxel is on the bleeding edge of mobile AR. With patents in live-streaming volumetric video and the world's only livestreaming mobile AR media platform, Blinxel is defining the shape of tomorrow's spatial computing.
Tuce Yasak
Production Designer (Scenic and Lighting)
Tuce Yasak has been following light in New York City since 2008, creating over 100 site-specific light installations for performance in the US and abroad. Yasak received the 2018 Bessie (…Memoirs of a… Unicorn by Marjani Forte-Saunders at Collapsable Hole and NYLA) and 2019 Bessie (Oba Qween Baba King Baba by Ni'Ja Whitson at Danspace) for outstanding visual design with her lighting design. She has ongoing collaborations with Raja Feather Kelly / the Feath3r, Ana Maria Alvarez / Contra Tiempo, Ni'Ja Whitson, Nia Witherspoon, and Justin Hicks. Among her recent collaborations are Hysteria by Raja Feather Kelly (New York Live Arts), The Bridge Called My Ass by Miguel Gutierrez (The Chocolate Factory/NY, Montpellier Dance Festival/France, The Walker Center/Minneapolis, PICA/Portland), Skinfolk: An American Show, written by Jillian Walker and directed by Mei Ann Teo (The Bushwick Starr, NYC), We're Gonna Die, written by Young Jean Lee and directed by Raja Feather Kelly (Second Stage Theater/NYC), M—ER by Autumn Knight (On The Boards), JoyUS JustUS by Contra Tiempo (national tour), and Patch the Sky with 5 Color Stones by Daria Fain at the Chocolate Factory among many others. Light, movement, and architecture intertwine in Yasak's work to support space-making and storytelling.
You-Shin Chen
Scenic Co-designer
You-Shin Chen is a New York based Taiwanese scenic designer for live performance and film. Originally born and raised in Taipei, she came to New York to attend NYU's Tisch School of the Arts where she received her MFA in 2014. As a theatre practitioner and collaborator, Chen is committed to diversity and humanity. She centers humans, both the characters and the viewers, and their experiences in her process of creating a three-dimensional space. She is always curious about human behaviors within a given space. She thinks about how both tangible and intangible elements shape a space, and how those elements have an effect on the human psyche. Chen's scenic design for Eclipsed (Berlind Theater) is part of the USA exhibition at the 2019 Prague Quadrennial. She is the recipient of the 2019 Daryl Roth Creative Spirit Award at the Lilly Awards. She received a Lucille Lortel Award for Outstanding Scenic Design in 2020. Recent theater credits include: SKiNFoLK (the Bushwick Starr & National Black Theatre); UGLY (the feath3r theory and the Bushwick Starr); Mrs. Murray's Menagerie (ArsNova); Monsoon Season (AFO Theatre); Man of God (InterAct Theatre Company); We Were Everywhere (Lewis Center for the Arts); Messiah (LaMama, Stonewall 50); Rock-A-Bye (BalletX); Memory Retrograde (Harunalee x ArsNova Maker's lab, UTR incoming!); The Hollower (New Light Theater Project); ans Jazz Singer (Abrons Arts Center).She is the associate scenic designer for Moby Dick (A.R.T., designer. Mimi Lien.) Chen is a member of Local USA829, IASTE.
Hao Bai
Projections Designer
Hao Bai a multidisciplinary designer in lighting, sound, and video projection for live and virtual performances. Bai works with groundbreaking and innovative artists including Charlotte Braithwaite, Abigail DeVille, Mei Ann Teo, Ping Chong Company, The Talking Band, Mabou Mines, The Wooster Group, The Builders Association, The Hawtplates (Justin Hicks), Pioneers Go East Collective, Loco7, Nia Witherspoon, and New Stage Theatre. Bai's work has been seen internationally at Asia Culture Center (South Korea), WuZhen Festival (China), in the States at CAC (Cincinnati), Stanford, Jone Hall (Houston), and in New York at the Public Theatre, NYU Skirball, BAAD!, La MaMa, JACK, Bushwick Starr, Performance Space New York, New Stage Theatre, 59E59, A.R.T/New York Theatres, the 14 Street Y, Stella Adler, the Performing Garage, the Gallery Players, and the Tank.
Epic B
Sound Designer/Beatmaker
Born and raised in Brownsville, East New York, Epic B is a producer, DJ, vocalist, and visual artist. Initially known for his work as a hip hop producer—along with production for the likes of Vybz Kartel and Popcaan back in 2009—he's now a fundamental member and pioneer of the Flex Dance Music scene. Epic is also the music director for FlexN, a show which the New York Times called "part protest, part dance party, part collective autobiography." Epic's debut EP, Late Night FlexN, arrived via Manchester-based label Swing Ting late in 2017 to a positive reception. Lead single "One Time" landed on FACT Magazine's Top 50 Tracks of 2017, and additional coverage of the project came from Resident Advisor, Complex UK, Mixmag.
Dominique Fawn Hill
Costume Designer/Hair and Makeup
Dominique Fawn Hill is a Bronx native but works frequently in both NYC and LA. Her design credits include Journeys to Justice at Portland Opera, MLIMA's TALE at The Profile Theatre, Stupid F*** Bird* at Barnard College, Hamlet at Gallery Players, Stew at SOHO Rep, Grow Up (film), Where the Mountain Meets the Sea at Actors Theatre Company, Hedwig and the Angry Inch at Portland Center Stage, One night in Miami at City Theatre Company, School Girls; Or, The African Mean Girls Play at the Kansas City Repertory Theatre, 125th & FREEdom at the National Black Theatre, Pipeline at the City Theatre Company, and Julius Caesar at Asolo Repertory Theatre. She was awarded the 2019 USITT Prague Quadrennial award for costume design and holds her MFA from the University of California, San Diego.
Gabby Henderson
Sound Engineer
Gabby Henderson is a singer, sound designer, composer, and producer from Chicago. She works in film, television, and theater and performs in and around the Jazz and DIY music scene in Chicago as an independent artist. She has sound designed and composed for numerous New York theaters such as the Public, Ars Nova, and Harlem9. As a musician she released her debut self-produced EP in December 2020 and is currently producing her debut LP.
Jess Adams
Props Fabrication
Grace Galu
Cast Member: Wisdom (voice)
Grace Galu is a vocalist, actor, guitarist, and composer. She combines the sounds of her Irish and Congolese heritage and her LES upbringing in a soulful and gritty twist. She began her career in musical theater in the children's theater company TADA! Galu then received a scholarship in composition from Third Street Music Settlement. There she studied guitar and ensemble composition under Liam Wood and Jeff Peretz. Her composition, Ordinary Sentiment, was featured in the Ed Burns film, Purple Violets', which premiered at the Tribeca Film Festival. Galu devised The Mendelssohn Electric with Trusty Sidekick and was cast as the lead in their production, The Gospel Electric, commissioned by the Park Avenue Armory. She is a core member of the band Soul Inscribed and was twice selected as a cultural ambassador for the American Music Abroad program. She is a finalist for their next residency program. Galu is also a recipient of the NEFA NTP grant. Soul Inscribed has recently been signed to the music label Tokyo Dawn and just released their EP, Tune UP. Galu is an artist in residence at HERE Arts Center and the composer for Cannabis! A Viper Vaudeville. Galu has toured schools, theaters, and festivals internationally and can't wait to travel again!
Synead
Cast Member: Understanding (voice)
Synead (sin-ade) is a polydisciplinary performance artist and expressionist based in New York City. They are a singer-songwriter, actor, dancer, poet, model, social justice advocate, movement disciplinarian, and so much more. Exploring various themes of the human condition as well as their personal experiences within it, they share how it shapes their existence through conversation, music, movement, visual narratives, and performance. Their inspiration is deeply rooted in a quest for community healing, self-awareness, and the freedom and advancement of queer and Black and Indigenous people of color. Synead's music is not bound by genres but bound to the varied experiences we all share as humans. Their latest artistic endeavor is entitled The Pum Pum Room, a traveling immersive musical performance surrounding a fictional club, a community near you, and a very hot whine set to test run later this summer. Always remember when you come to one of their shows, you can always expect a twirl and a lot of shenanigans.
Tieisha Thomas
Cast Member: Knowledge (voice)
Tieisha Thomas is a New York City native hailing from Queens. She discovered her love of music at a young age through the influences of her vibrant Caribbean culture. Thomas attended Fiorello H. LaGuardia High School of the Arts for voice and received her bachelor's degree in theater from SUNY Buffalo. She was most recently seen Off Broadway in Public Works' musical adaptation of Disney's HERCULES as Melpomene, one of the beloved Greek chorus muses, and next she will be featured in the film adaptation of James Earl Hardy's bestselling book B- Boys Blues directed by Jussie Smollet. She continues to nurture her passion for the arts on and off the stage and offers one-on-one classes for young adults and budding artists looking to further their discovery of themselves through theater. When she's not performing, she enjoys creatively developing her own original content, dancing and snapping crab legs at her favorite seafood spot!
Ziiomi Law
Cast Member: Wisdom (movement)
Ziiomi Law is a B.A.M.F, yall not the same. They give big GLIT energy on their best day/s. When the mood is right Zii comes out to play as D R I P, the freest version of themselves who does not know a world without pleasure and hopes you never do either. They stan Black women and femmes. They are an ever evolving Blackity Black and loudly queer creative and movement artist who sweats glitter and smells like sweet coco mango shea. Ziiomi is committed to a liberated fullness and legacy. They are grateful to be. It is always their intention to collaborate, explore, and share in the continued spirit and effort to heal their Black body. Zii adds to this ritual conjuring with a full body YES! They luxuriate in the opportunity to do so.
Ghrai DeVore-Stokes
Cast Member: Knowledge (movement)
Ghrai DeVore-Stokes (Washington, D.C.) began her professional career with Chicago-based dance company Hubbard Street 2. DeVore-Stokes trained at the Kirov Academy, Ballet Chicago, Deeply Rooted Dance Theater, American Ballet Theatre, and Alonzo King's LINES Ballet. She was a member of Deeply Rooted Dance Theater, Deeply Rooted Dance Theater 2, Hubbard Street 2, Dance Works Chicago, and Ailey II. DeVore-Stokes was the 2011 recipient of the Danish Queen Ingrid Scholarship of Honor and a 2009 recipient of the Dizzy Feet Foundation Scholarship. She was also a 2010 nominee for the first annual Clive Barnes Award. DeVore-Stokes joined the Alvin Ailey American Dance Theater in 2010. Her film credits include Swamp Lake and Codeswitch. She has modeled for Lululemon and Vogue. DeVore-Stokes would like to thank The Creator from whom all blessings flow as well as her mother, without whom her life would not be possible.
Makeda Lily Love-Roney
Cast Member: Understanding (movement)
Makeda Lily Love-Roney is based in unceded Lenape Nation land (Harlem, New York) and is a fourth-generation artist. As a young artist, Love-Roney received movement language from Dance Theatre of Harlem (under the original directorship of Arthur Mitchell), Walnut Hill School of the Arts, the School of Steps, the Ailey School, Joffrey Ballet Chicago, Hubbard Street Dance Chicago, Lines Ballet, choreographer nia love and Barre-a-Terre coach Marjorie Liebert. As a professional artist, she has danced in BalletNext, Nimbus Dance Works, and nia love|Blacksmith's Daughter and works with Liz Lerman, Debbie Allen, nia love, Jennifer Nugent, Misty Copeland, and Marcella Lewis. Love-Roney is also the onscreen producer of Black Dance Stories. She's been featured in the New Yorker, Cake and Whiskey Magazine, A Ballerina's Body Book by Misty Copeland, KT-LA Live excerpt of Debbie Allen's Hot Chocolate Nutcracker, Ritual, a short film by Stacey Menchel Kussell, and many more.
Tyme
Cast Member: Shadowman-With-A-Face-of-Light
Glendon Charles, whose stage name is Tyme, was born and raised in Brooklyn, East New York. He got into dancing and performing late, leaving high school because he failed phys-ed and made up credits by participating in a talent show. He grew to love performing and has showcased his style across the globe in 12 countries and in the US. He is a bone-breaker in the FlexN dance style and has been seen in the production FLEXN at the Park Avenue Armory and in Maze at The Shed. In his bone-breaking style, he incorporates poses, shapes, fluid angles, walk ups and crawls, and inspiration drawn from horror films such as The Exorcist.
Shelley Nicole
Cast Member: Celestial Choir
Shelley Nicole is a vocalist, songwriter, musician, actress, and leader of the band Shelley Nicole's blaKbüshe. As band leader she has released three albums, she who bleeds…, The Quick & Dirty EP, and most recently, I Am American. Nicole has performed around the world as a featured vocalist/percussionist in Burnt Sugar (the Arkestra Chamber) and is host of her critically acclaimed YouTube show Punanny Politixxx. Nicole appeared in early workshop productions of Nia O. Witherspoon's The Dark Girl Chronicles and is excited to be a part of this iteration of Chronicle X.
Danyel Fulton
Cast Member: Celestial Choir
Danyel Fulton is a Brooklyn-born and -bred actor and singer. She's performed in Tokyo, Zurich, Off Broadway, regionally, and while touring the US Some of her favorite credits include: Ruby (Broadbend, Arkansas, Transport Group), Dorothy (The Wiz, The Muny '18 & Harlem Rep '09), Dionne (Hair, second national tour), Charlayne (Ain't Misbehavin', Harlem Rep), Aisha (A Time to Love, National Black Theater), and Sarah (Ragtime, The 5th '17, Asolo Rep '18, and TUTS '19). You can hear her as the Birthday Fairy on the PBS children's show Pinkalicious, and as Ruby on the Broadbend Arkansas cast album. Fultom recently received a Drama League Award nomination for distinguished performance, an Antonyo Award nomination for best actor in a musical Off Broadway, and an Audelco Award Nomination for lead actress in a musical for Ruby. She also received Audelco nominations for The Wiz, Aint Misbhavin, and A Time to Love.
Aminata Balde
Cast Member: Little Girl
The Story of this commission
Nia O. Witherspoon originally joined the Shed family of artists with the first iteration of Open Call, selected by our reviewers and panelists in 2018. When The Shed closed temporarily to help stop the spread of COVID-19, Witherspoon's scheduled performance was postponed. She will now present her work as part of the second iteration of Open Call artists in 2021.
Numbers are spells
468 days Diamond Reynolds had been alive since Philando Castile had been murdered, at the taping of "Iyanla: Fix My Life" which aired on April 28, 2018
365 days a year, 7 days a week, Diamond Reynolds tells Iyanla, the two of them were together 7: the amount of times he was shot. 2: the number of bullets that went into his heart. 9 days before his birthday, Philando Castile was murdered.
July 16: Philando Castile's birthday.
4 years old is the age of Diamond Reynold's daughter, who Philando Castile was a father figure to.
8:45 pm: The time Philando Castile and Diamond Reynolds were pulled over. 9:20 pm: the time Philando Castile was pronounced dead
32: how old he was at the time of death
433: Case number
23:48: time Diamond Reynolds finished her investigation, after being held at the police station from 9 pm until 5 am for 8 hours—after the shooting. She says they treated her like it was her fault.
Credits and Acknowledgments
Itohan Edoloyi, Lighting Co-design Coordinator
DJ Potts, Audio Design Coordinator
Erica Schnitzer, Stage Coordinator
Stefan Carrillo, Head Carpenter - McCourt
Stuart Burgess, Head Electrician - McCourt
Jim Van Bergen, Head Audio - McCourt
Adam Farquharson, Production Video
Maytté Martinez, Lighting Programmer
Seth Huling, Assistant Audio
Harry Platt, A2
Sean Meehan, Assistant Video
Mike Diaz, Assistant Carpenter
The creative team thanks Cierra, Cole, and Kristin at HERE; Aaron Salley at MTF; their partner organizations' generous staffs; Katherine McDowell Dugan and Chris Dugan; Eva at Tribeca Lighting; and Tara Higgins.
Accessibility
Please note: This performance includes strobe, fog, and haze effects.
The Shed's spaces are all wheelchair accessible. This event takes place in The McCourt.
Assistive listening is available on your smartphone over The Shed's free Wi-Fi network via the free Listen Everywhere app. Devices will be available for you to borrow at the ticketing desk if you do not want to use your own smartphone.
Download the Listen Everywhere app before you arrive.
To request ASL interpretation or live audio description, please email info@theshed.org or call (646) 455-3494 at least 10 days in advance of the performance.
To learn more about what to expect during your visit and the performance, please read these descriptions.
If you have any questions or other requests, please email info@theshed.org or call (646) 455-3494.
What to Expect
Thank you for planning a visit to The Shed. We're looking forward to welcoming you for Open Call. Currently, the entrance to our building is through The McCourt door on the east side of our building adjacent to the Hudson Yards Public Square. The McCourt is a large performance space created when The Shed's shell, or movable roof, rolls out to cover the plaza on the east side of the building. You can access this entrance from 11th Avenue and Hudson Boulevard, just one block north of 30th Street, or from the 34 St–Hudson Yards subway station between 10th and 11th Avenues.
As you arrive at The Shed, you will enter The McCourt through a wide, unobstructed entrance at the southeast corner of the building. It is close to the area where the High Line meets Hudson Yards at 30th Street. Most performances will take place in The McCourt. You will pass through this space to enter the rest of the building and access the Level 2 Gallery and The Tisch Skylights for the exhibition and other performances.
The shell of The McCourt is covered in a shiny, pillowy material, and its floor is level with the ground of the plaza. The Shed's building, including The McCourt, is wheelchair accessible. You will scan your own ticket on your smartphone, with help if needed from a friendly visitor experience staff member standing nearby wearing a black t-shirt and ID badge on a purple lanyard.
Once you're inside The McCourt you're protected from the sun and weather but the space still feels open. The McCourt has 110-foot-high ceilings and feels airy with large wall panels lifted so the space remains open to the outdoors. You can feel the breeze and hear the activity on the plaza and on the streets in the distance, and light from the plaza and the Shops at Hudson Yards filters into the space after sunset.
The flooring in The McCourt is made of hard paving stones. They are in two shades of gray, and the lighter stones stretch across the east and west sides of The McCourt to form a large artwork by Lawrence Weiner that reads "In front of itself" in large letters. (This phrase is also the title of the work.) The letters on the east side of the space are partly covered by the Open Call stage so you can only partially read the phrase.
Seating in The McCourt is general admission, so you can choose from any available spot. The seats have armrests and thick cushions, and some are folding chairs that flip up as you stand up from them. If you would like help in finding a seat, a staff member at the entrance can guide you.
For any additional access needs or requests, please email info@theshed.org or call (646) 455-3494.
Please note that this performance includes strobe, fog, and haze effects.
Nia O. Witherspoon's performance is a play that runs for 90 minutes after an approximately 30-minute period for audience members to find their seats. Shed staff and performers will greet you at the door to welcome you and help you download an augmented reality app on your phone for use during the performance. You will then enter the performance space through a free-standing door frame, 28 by 80 inches (approximately 2.5 by 6.5 feet). Seats will be arranged in three concentric circles with pods of two seats distanced six feet from each other.
You will be given headphones that you will wear to experience the audio of the performance for approximately 60 minutes, or about two-thirds of the play's total running time. During the play, performers will move around the circular seating area, from a balcony space at the west end of The McCourt one level above the floor, through a central runway that bisects the seating, onto a four-foot-high stage at the east end of the space.
There are tonal shifts in energy using light and audio during the play, including strobe light effects. At the start of the performance, The McCourt is darkened for a meditative beginning, with the only light filtering in from the public space outside the building. The play then shifts to louder concert moments accompanied by glittering use of light and passages of atmospheric sound reminiscent of echoes. The live sound elements include a three-piece band seated on the floor level by the stage.
Light sources are anchored to door frame structures that define the circumference of the performance and seating space behind the audience, and performers will also carry smartphone flashlights with them as mobile light sources. There will be additional lights in the balcony and shining out of a throne made of piled car parts that sits on the stage.
For any additional access needs or requests, please email info@theshed.org or call (646) 455-3494.
Location and dates
This event takes place in The McCourt.
Thursday, June 3, 8 pm
Friday, June 4, 8 pm
Details
Please note: This performance includes strobe, fog, and haze effects.
Running time: Approximately 120 minutes
Nia O. Witherspoon's Chronicle X invokes multiple technologies, including augmented reality (AR). To fully experience Chronicle X, please download the free AR Blinxel app on your smartphone before you arrive at The Shed.
Open Call
Read more about "Open Call "
All details for "Open Call "
Thank you to our partners

The Lead Sponsor of Open Call is

Support for Open Call is generously provided by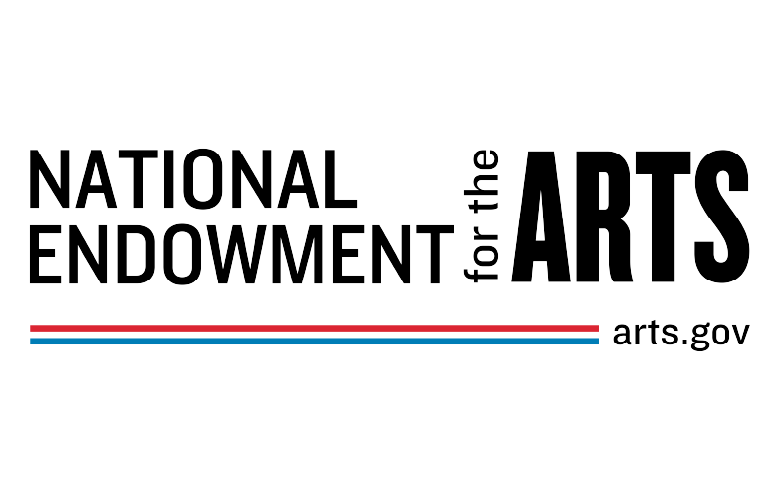 Additional support for Open Call is provided by Jody and John Arnhold | Arnhold Foundation.
The creation of new work at The Shed is generously supported by the Lizzie and Jonathan Tisch Commissioning Fund and the Shed Commissioners. Major support for live productions at The Shed is provided by the Charina Endowment Fund.