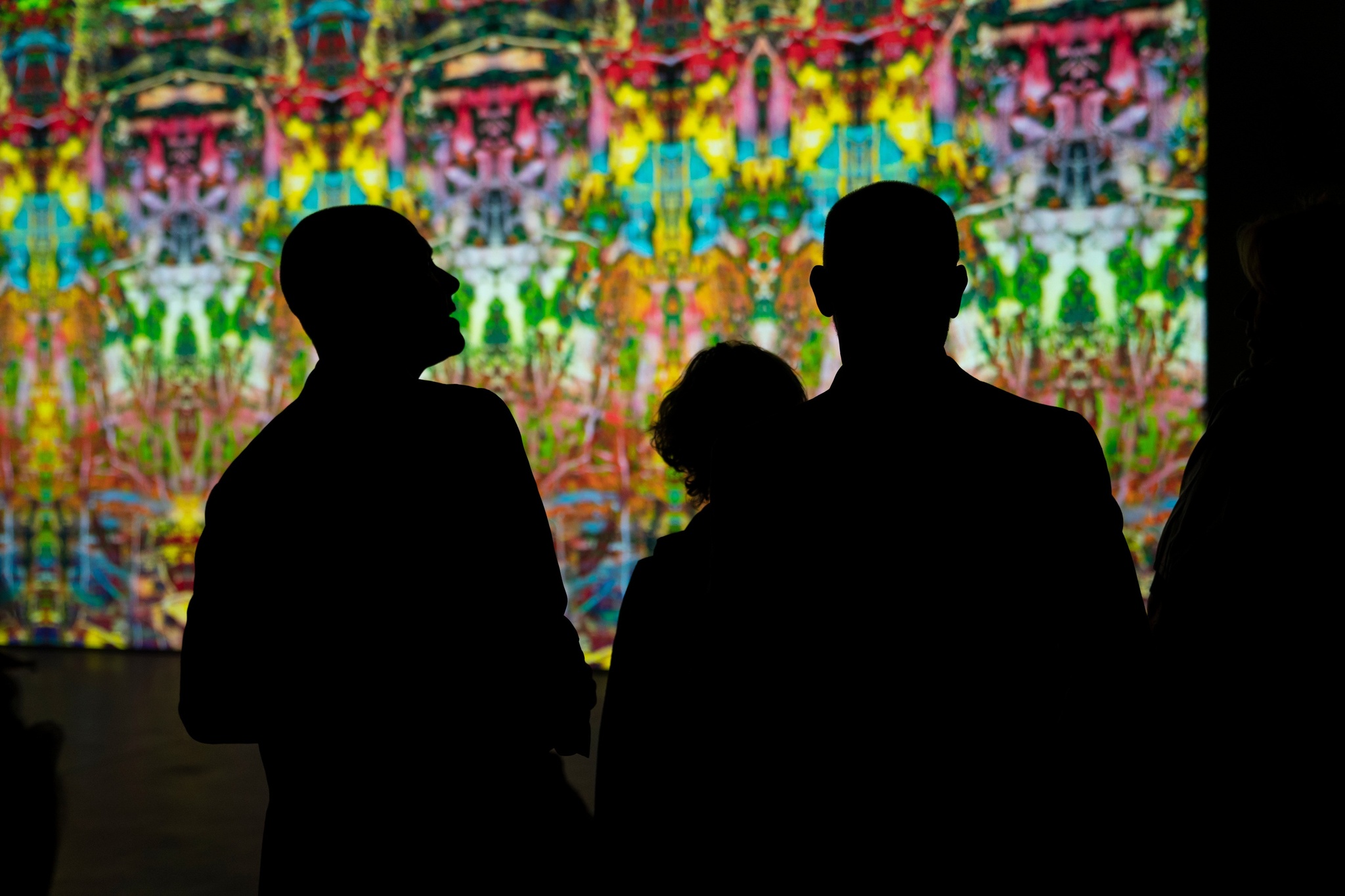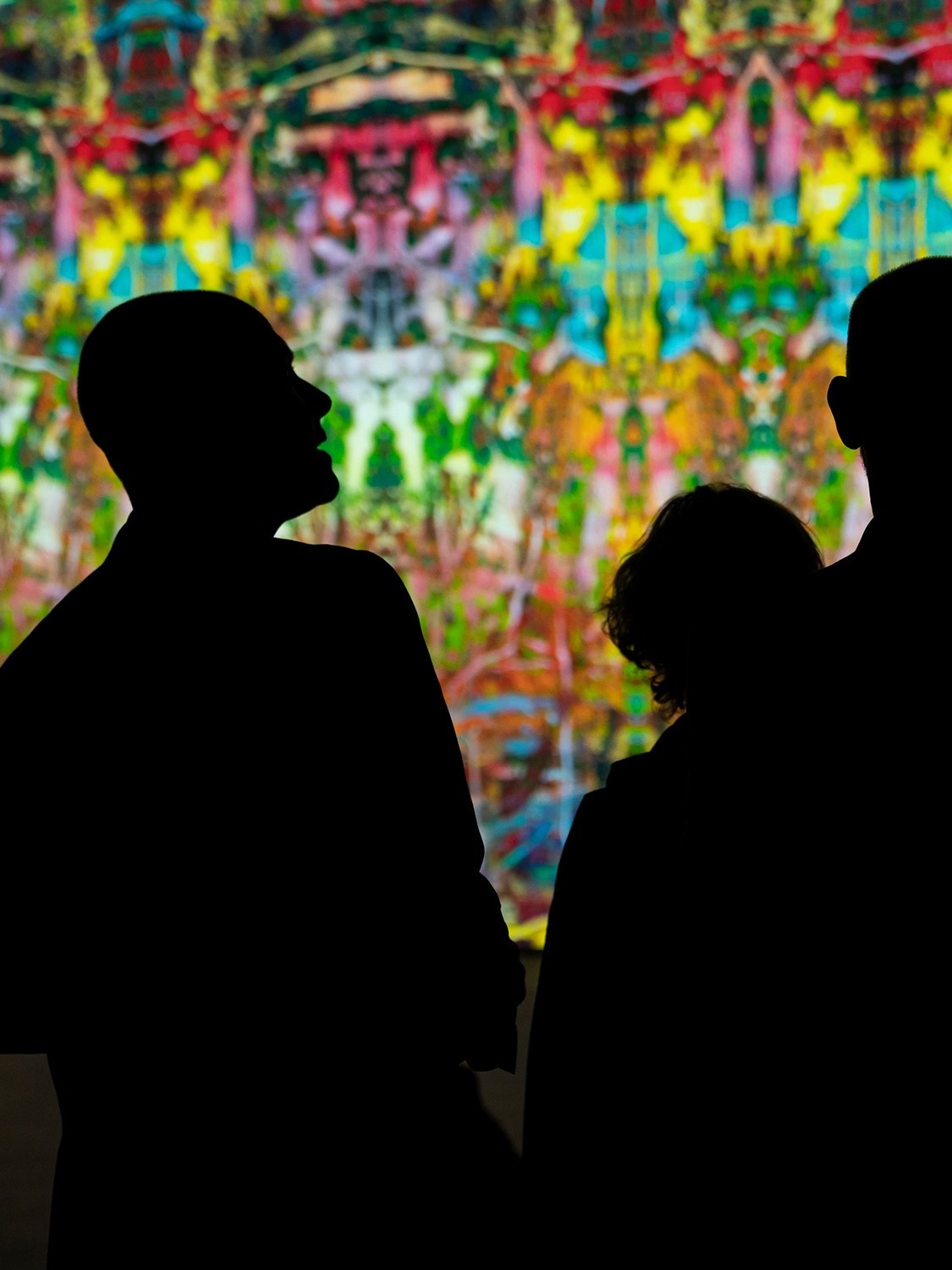 Live music and visual art meet in an immersive performance and exhibition
About this commission
Reich Richter Pärt, an immersive live performance and exhibition in two parts—one conceived by composer Steve Reich and painter Gerhard Richter, the other by Richter and composer Arvo Pärt—explores the shared sensory language of visual art and music. The Richter Pärt partnership builds on a concept developed by Alex Poots and Hans Ulrich Obrist for the Manchester International Festival and features a live performance of Pärt's captivating choral composition surrounded by Richter's new work, including wallpaper and three jacquard tapestries. The Reich Richter collaboration, a Shed commission, draws connections between Richter's mathematical formula for his "Patterns" series and Reich's rigorous, repeating musical structures in a moving picture work made with Corinna Belz synchronized with a live performance of a new Reich composition.
Organized by Hans Ulrich Obrist, Senior Program Advisor, and Alex Poots, Artistic Director and CEO
Creative Team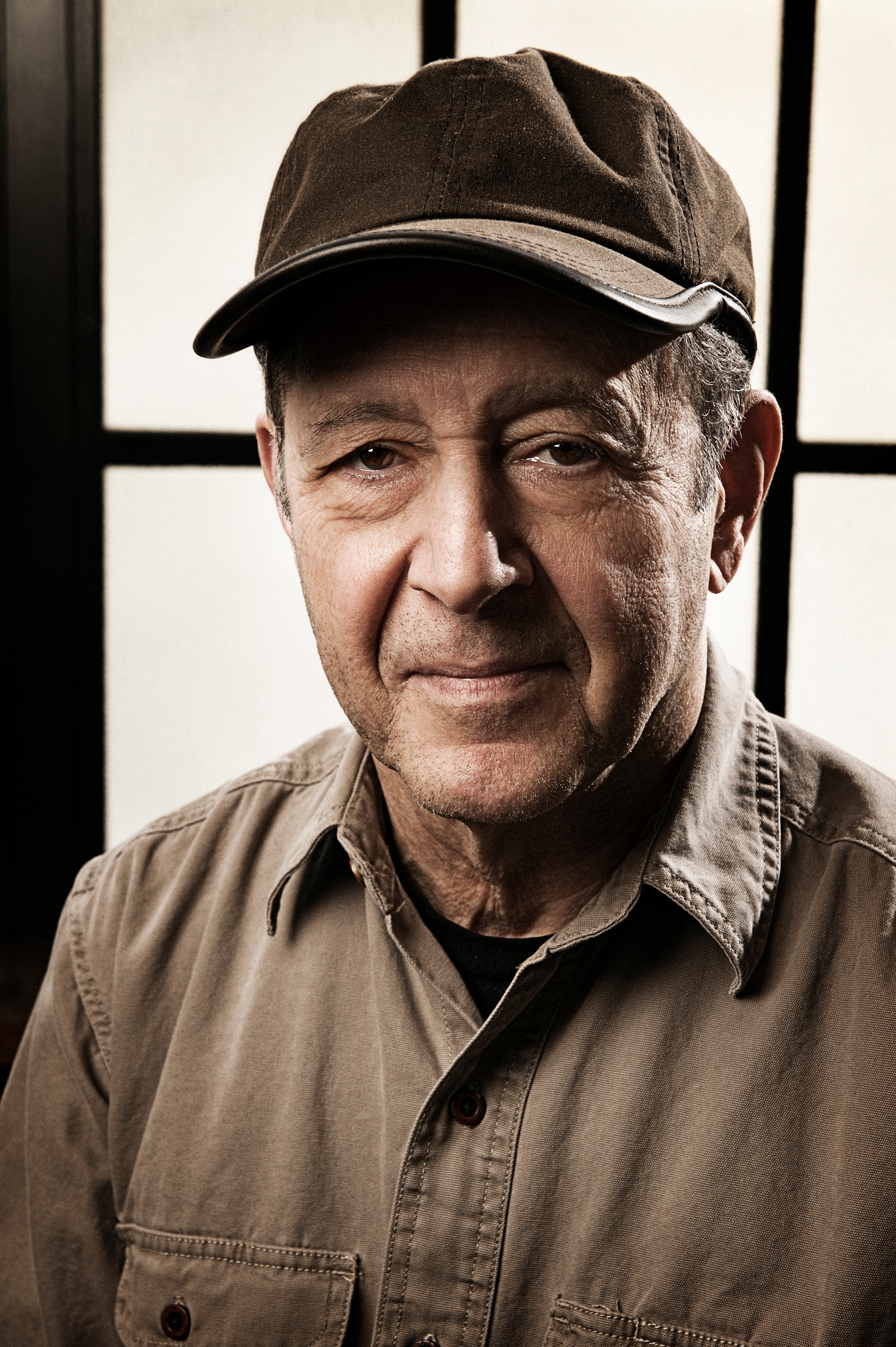 Steve Reich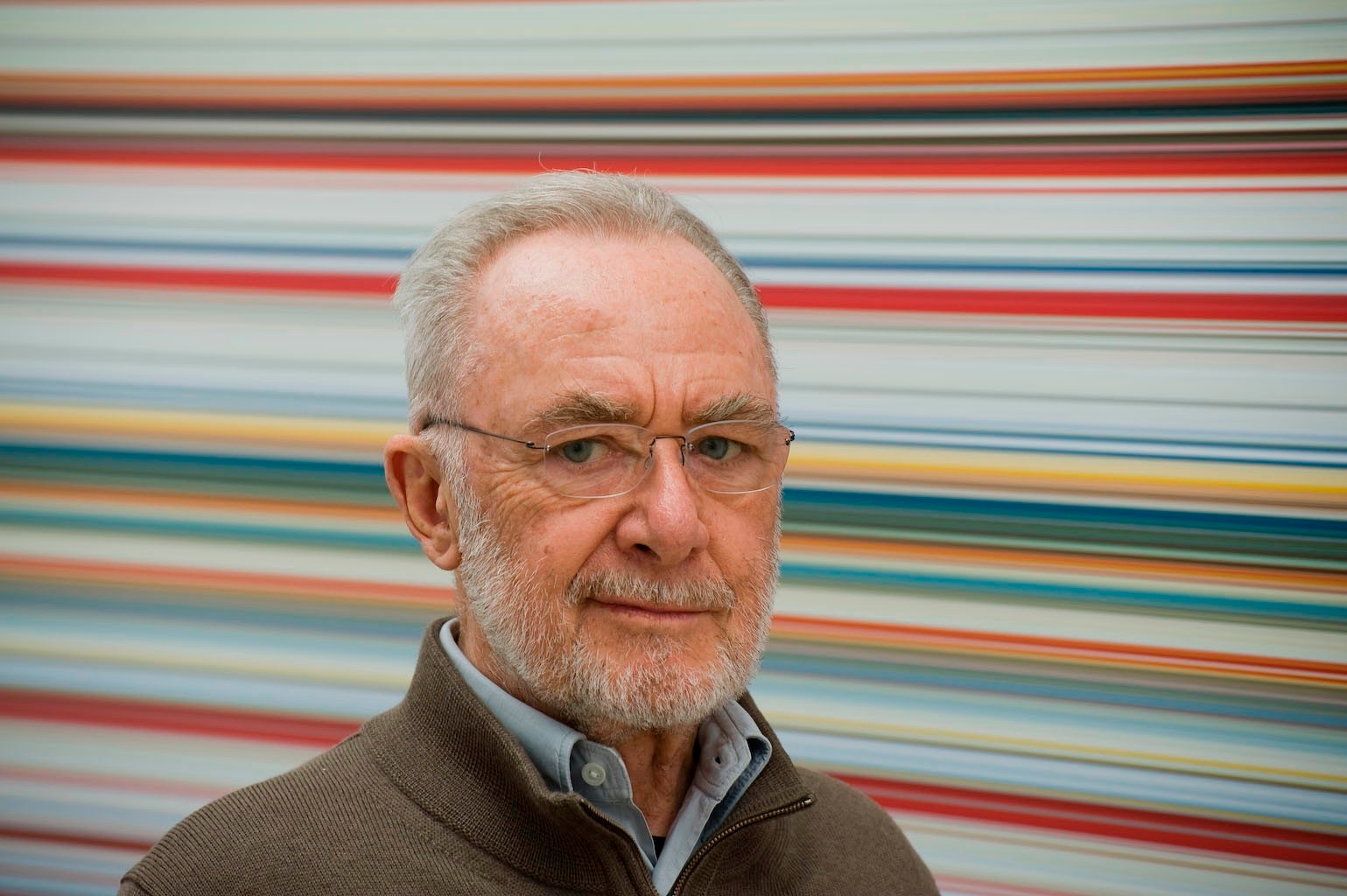 Gerhard Richter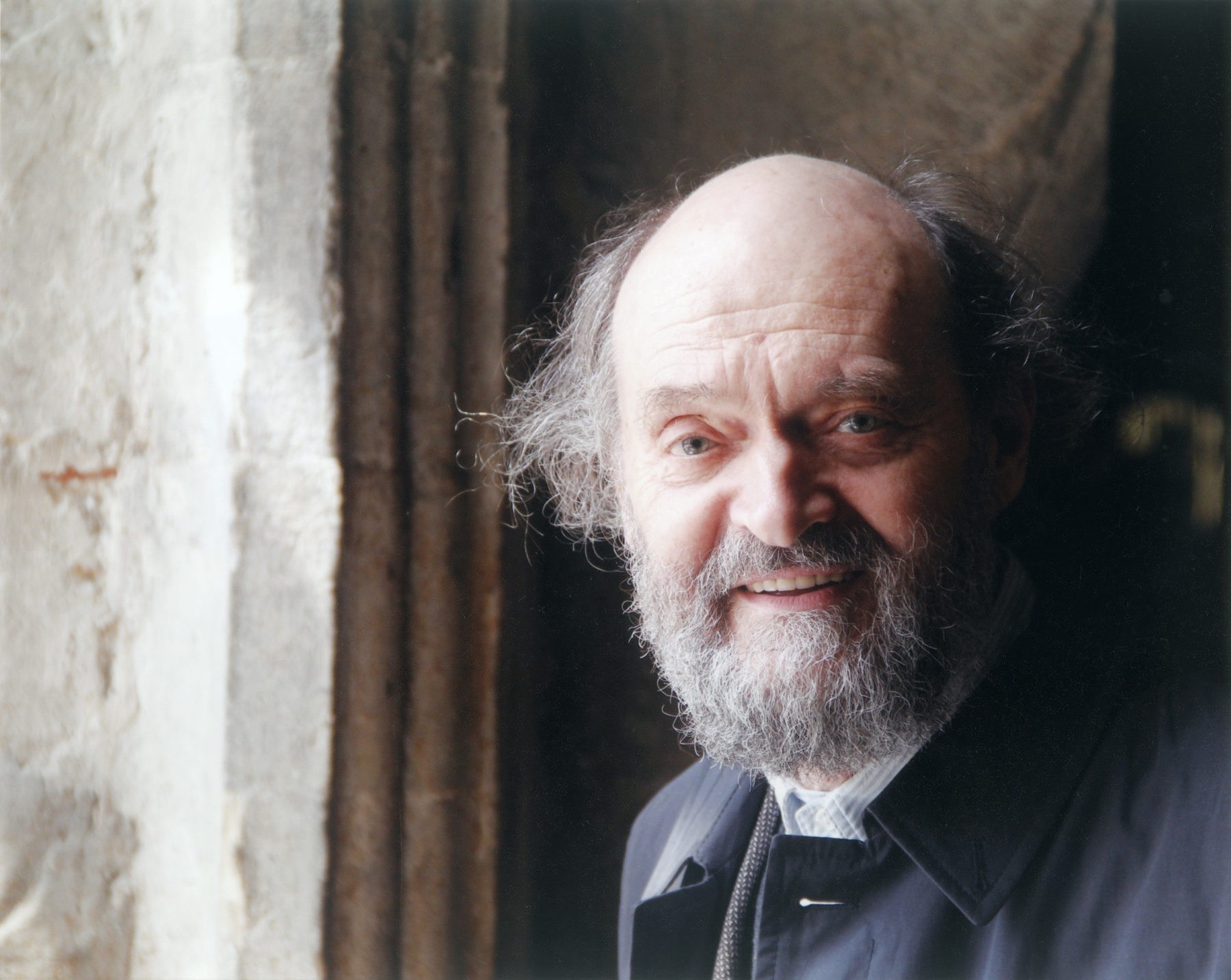 Arvo Pärt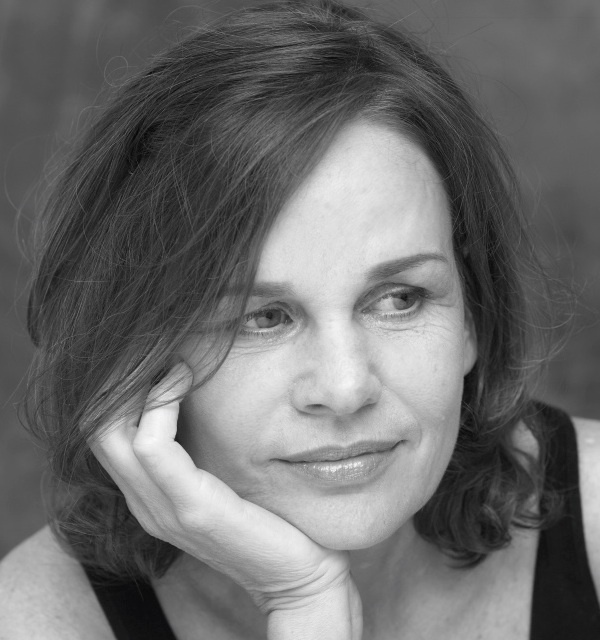 Corinna Belz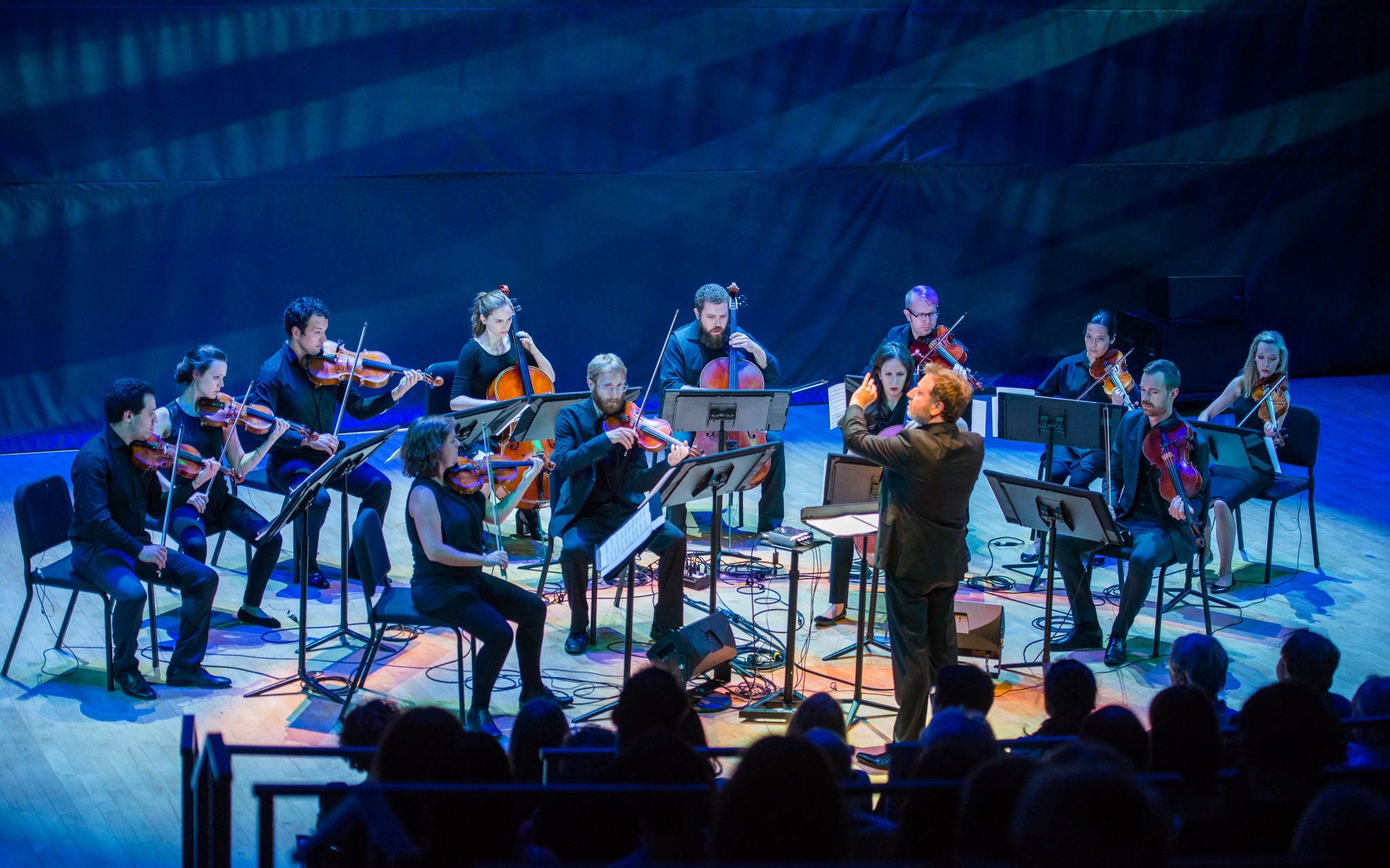 Ensemble Signal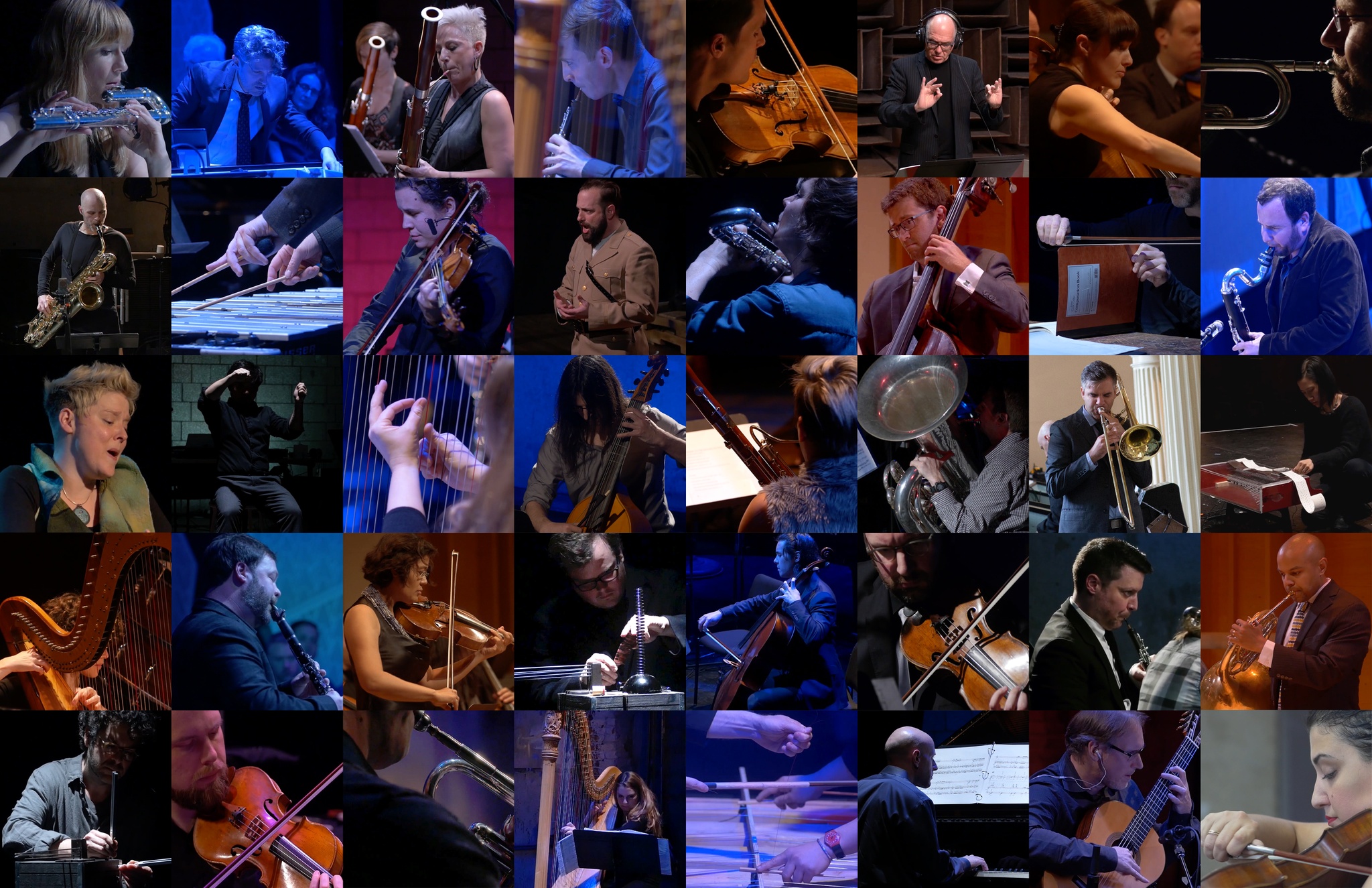 International Contemporary Ensemble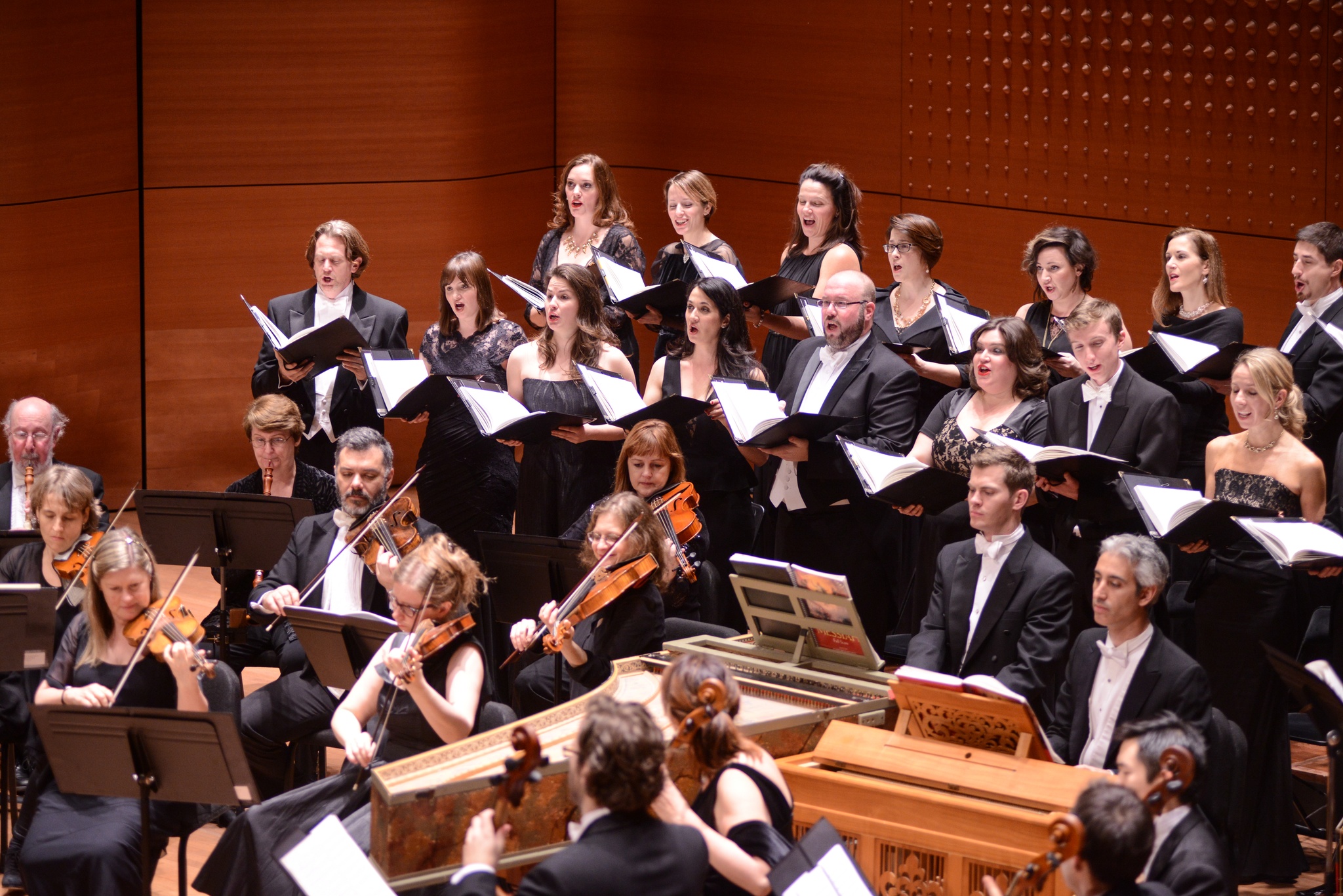 The Choir of Trinity Wall Street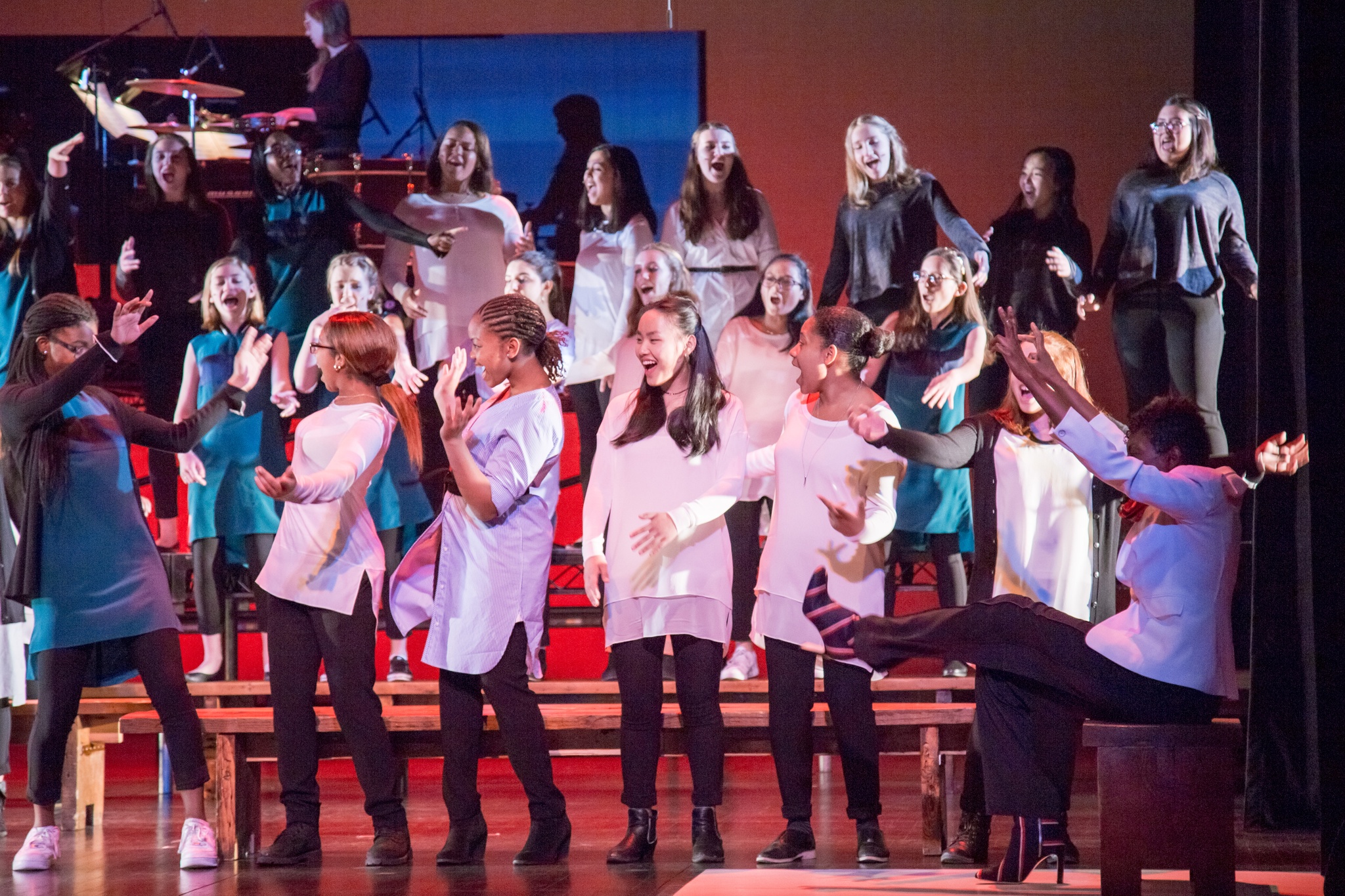 Brooklyn Youth Chorus
Steve Reich has influenced composers and mainstream musicians all over the world. Music for 18 Musicians and Different Trains have earned him two Grammy Awards, and in 2009, his Double Sextet won the Pulitzer Prize. Reich's documentary video opera works—The Cave and Three Tales, done in collaboration with video artist Beryl Korot—have been performed on four continents. His recent work Quartet, for percussionist Colin Currie, sold out two consecutive concerts at Queen Elizabeth Hall in London shortly after tens of thousands at the Glastonbury Festival heard Jonny Greenwood (Radiohead) perform Electric Counterpoint followed by the London Sinfonietta performing his Music for 18 Musicians.
In 2012, Reich was awarded the Gold Medal in Music by the American Academy of Arts and Letters. He has additionally received the Praemium Imperiale in Tokyo, the Polar Music Prize in Stockholm, the BBVA Award in Madrid, and recently the Golden Lion at the Venice Biennale. He has been named Commandeur de l'Ordre des Arts et des Lettres and has been awarded honorary doctorates by the Royal College of Music in London, the Juilliard School, the Liszt Academy in Budapest, and the New England Conservatory of Music, among others. "There's just a handful of living composers who can legitimately claim to have altered the direction of musical history and Steve Reich is one of them," states The Guardian.
Considered one of the greatest artists of our time, Gerhard Richter's career spans six decades. In 1967, he won the Junger Westen art prize by the German city of Recklinghausen and has won numerous other prizes including the Golden Lion at the 47th Venice Biennial. He has shown at documenta 5, 6, 7 , 8, 9, and 10. Richter's work has been featured in retrospectives including at Tate Gallery, London (1991); the Musée d'Art Moderne de la Ville de Paris, Kunst- und Ausstellungshalle der Bundesrepublik Deutschland, Bonn, Moderna Museet, Stockholm, and Museo Nacional Centro de Arte Reina Sofia, Madrid (1993 – 94); and The Museum of Modern Art, the Art Institute of Chicago, San Francisco Museum of Modern Art, and Hirshhorn Museum and Sculpture Garden (2002 – 03). In 2011, Tate Modern presented the retrospective Gerhard Richter: Panorama, accompanied by the publication of the first volume of a catalogue raisonné. In 2017, Richter had his first solo exhibitions in the Czech Republic at the National Gallery, Prague, and Australia at Queensland Art Gallery, Brisbane. Richter taught at the Staatliche Kunstakademie Düsseldorf from 1971 – 94. He lives and works in Cologne.
Estonian-born composer Arvo Pärt's creative output has significantly changed the way we understand the nature of music. As one of the most radical representatives of the Soviet avant-garde, Pärt's work passed through a profound evolutionary process: from neo-classical piano music to the individual use of dodecaphony, composition with sound masses, chance music, and collage technique. Most notably, Pärt has shifted the boundaries with his unique tintinnabuli music.
After his last and most dramatic collage piece Credo (1968), Pärt withdrew for almost eight years. In 1976, after intensive study of Gregorian chant, the Notre Dame School, and classic vocal polyphony, he emerged with a new and highly original musical language which he called tintinnabuli (from tintinnabulum, Latin for "little bell") and which has defined his work up to today. Tintinnabuli first appeared in a short piano piece Für Alina (1976), a subsequent rush of new works included Fratres, Cantus in Memory of Benjamin Britten, and Tabula rasa (1977), which remain among his most highly regarded. His "musical Credo" is rooted in the Christian tradition, and since the Word (Logos) plays a vital and even structural role in Pärt's compositional process, both his orchestral and vocal works are mostly based on liturgical texts. Pärt's oeuvre is rich and versatile, including many large-scale compositions for choir and orchestra, four symphonies, and works for soloists and orchestra, as well as numerous choral pieces and chamber music.
In 1980, Arvo Pärt was urged by public authorities to leave the country. He and his family settled first in Vienna and then West Berlin. Important works like Passio, Te Deum, Miserere, Lamentate, Symphonie No. 4, Adam's Lament, and numerous choral works have been created ever since and have been performed worldwide.
In 2010, Pärt returned to Estonia where he resides today. The same year the Arvo Pärt Centre, which holds Pärt's personal archive, was established in Laulasmaa, near Tallinn, by the composer's family. His numerous awards include honorary membership of American Academy of Arts and Letters (1996), Classical Brit Awards (2003, 2011), Léonie Sonning Music Prize (2008), Premium Imperiale (2014) and Ratzinger Prize (2017). He is a member of the Pontifical Council for Culture in Vatican and holds honorary doctorates from several universities, University of Sydney, Australia (1996), University of Durham (2002) and University of St Andrews, United Kingdom (2010), St Vladimir's Orthodox Theological Seminary, USA (2014), Oxford University, United Kingdom (2016) among others.
Corinna Belz studied philosophy, art history, and media sciences at the Universities of Cologne and Berlin. She gained formative experience as an assistant director to veteran documentarian Helga Reidemeister and auteur feature filmmaker Rudolf Thome. Belz has written and directed numerous films, including Other American Voices (2002) and Peter Handke, In The Woods Might Be Late (2016). The Cologne Cathedral Window (2007), Belz's first collaboration with Gerhard Richter, won a gold World Media Award in the category Art Documentaries. Her second film on the artist's work, Gerhard Richter Painting (2011) was awarded the top German national film accolade, the Golden Lola. Corinna Belz lives in Cologne and Berlin.
Ensemble Signal
Performing Ensemble
Ensemble Signal, described by the New York Times as "one of the most vital groups of its kind" and "a new-music ensemble that by this point practically guarantees quality performances," is a New York-based ensemble dedicated to offering the broadest possible audience access to a diverse range of contemporary works through performance, commissioning, recording, and education. Signal was founded by Co-Artistic/Executive Director Lauren Radnofsky and Co-Artistic Director/Conductor Brad Lubman.
Since its debut in 2008, Signal has performed over 200 concerts, given New York, world, or US premieres of over 20 works, and co-produced 10 recordings. Signal has appeared at Lincoln Center Festival, Walt Disney Concert Hall, BIG EARS, Cal Performances, Carnegie Hall's Zankel Hall, Works & Process at the Guggenheim, The Bang on a Can Marathon, Washington Performing Arts and the Library of Congress, and has worked closely with composers including Steve Reich, Helmut Lachenmann, Michael Gordon, David Lang, Julia Wolfe, Oliver Knussen and Hilda Paredes. Their educational activities include community performances and educational outreach, as well as workshops with emerging composers.
Steve Reich projects have been a special focus for Ensemble Signal over the past decade. Signal made its 2008 debut in New York City performing Reich's Daniel Variations. Since then, Signal has added to its repertoire 20 works by Reich and has mounted nearly 30 events involving Reich's work. Throughout 2017 – 18, they gave the US premieres of a new work by Reich for 19 musicians entitled Runner at venues across the US. Their recording of Reich's Music for 18 Musicians on harmonia mundi received widespread critical acclaim including a Diapason d'or and appeared on the Billboard Classical Crossover Charts.
Brad Lubman
Conductor, Ensemble Signal
Conductor and composer Brad Lubman is the founding co-artistic director of Ensemble Signal. Lubman is one of the foremost conductors of modern music and a leading figure in the field for over two decades. A frequent guest conductor of the world's most distinguished orchestras and new music ensembles, he has gained widespread recognition for his versatility, commanding technique, and insightful interpretations. His flexibility in a variety of settings has led him to conduct a broad range of repertoire from classical to contemporary works, and to direct projects including orchestra, opera, multimedia, and mixed ensemble. Lubman has led major orchestras including the Royal Concertgebouw Orchestra, the Bavarian Radio Symphony, Los Angeles Philharmonic, San Francisco Symphony, Danish National Symphony, NDR Sinfonieorchester Hamburg, DSO Berlin, RSO Stuttgart, WDR Symphony Cologne, Orchestre Philharmonique de Radio France, Finnish Radio Symphony, and the Netherlands Radio Chamber Philharmonic. In addition, he has worked with some of the most important ensembles for contemporary music, including Steve Reich and Musicians, London Sinfonietta, Ensemble Modern, Klangforum Wien, and musikFabrik. Lubman has conducted numerous Reich projects for over 20 years, having given the world premieres of Reich's Three Tales, Daniel Variations, Runner, Radio Rewrite, and Variations for Vibes, Pianos and Strings; he has conducted Reich's music across four continents, and has recorded Reich works for harmonia mundi and Nonesuch. Brad Lubman is on faculty at the Eastman School of Music and the Bang on a Can Summer Institute.
International Contemporary Ensemble
Performing Ensemble
The International Contemporary Ensemble (ICE) is an artist collective that is transforming the way music is created and experienced. As performer, curator, and educator, ICE explores how new music intersects with communities across the world. The ensemble's 35 members are featured as soloists, chamber musicians, commissioners, and collaborators with the foremost musical artists of our time. A recipient of the American Music Center's Trailblazer Award and the Chamber Music America/ASCAP Award for Adventurous Programming, ICE was also named the 2014 Musical America Ensemble of the Year. The group currently serves as artist in residence at Lincoln Center for the Performing Arts's Mostly Mozart Festival and previously led a five-year residency at the Museum of Contemporary Art Chicago.
New initiatives include OpenICE, made possible with lead funding from The Andrew W. Mellon Foundation, which offers free concerts and related programming wherever ICE performs, and enables a working process with composers to unfold in public settings. DigitICE, a free online library of over 350 streaming videos, catalogues the ensemble's performances. ICE's First Page program is a commissioning consortium that fosters close collaborations between performers, composers, and listeners as new music is developed. EntICE, a side-by-side education program, places ICE musicians within youth orchestras as they premiere new commissioned works together.
Jeffrey Means
Conductor, International Contemporary Ensemble
Jeffrey Means is an American conductor and percussionist with a focus on contemporary music. He has worked closely with many of today's preeminent composers, and appears regularly with new music ensembles across the east coast. Means is artistic director of Sound Icon, whose performances have been named among the best of the year multiple times by the Boston Globe. He served as assistant conductor of the Lucerne Festival Academy from 2015 to 2017 and of Spoleto Festival USA from 2016 to 2018. In these capacities, he assisted Alan Gilbert, Heinz Holliger, Susanna Mälkki, Matthias Pintscher, John Kennedy, and others. He has conducted at festivals in France, Italy, Switzerland, Argentina, Canada, and Finland. Means was one of two conductors selected to study with Pierre Boulez in 2009 at the Lucerne Festival Academy. He is currently professor of conducting at Berklee College of Music. His recordings can be heard on Albany, Mode, Naxos, and Tzadik records.
Nicholas DeMaison
Conductor, International Contemporary Ensemble
Since Chicago Magazine first described his early opera projects as "Chicago's most daring and avant-garde" in 2010, Nicholas DeMaison has continued to prove himself as one of the most capable conductor/composers in the young generation of multi-talented musicians working to reimagine classical institutions and genres. In recent seasons he has lead the premiere productions of Pauline Oliveros' The Nubian Word for Flowers (which he assembled posthumously for performance; ICE/Roulette), Nathan Davis's Hagoromo (ICE/AOP/BAM Next Wave), Mikael Karlsson's The Echo Drift (ICE/AOP/Prototype Festival), Mojiao Wang's Encounter (Beijing Modern Music Festival), James Ilgenfritz's The Ticket That Exploded, Charles Fussell's The Astronaut's Tale, and of newly commissioned orchestral works by Miya Masaoka, Zach Layton, Erica Ball, Eli Greenhoe, and others. He has been a regular collaborator with ICE, ECCE, American Opera Projects, and previously worked with Giants are Small, Ensemble Sospeso, Talea Ensemble, and Opera Cabal among others. He is the co-artistic director of Wavefield Ensemble and in 2019 will begin as the director of orchestral activities at Montclair State University.
Daniela Candillari
Conductor, International Contemporary Ensemble
Daniela Candillari is quickly emerging as a dynamic and compelling conductor in opera houses and on concert stages throughout North America and Europe. Recent engagements during the 2018 – 19 season include conducting An American Dream by Jack Perla at the Lyric Opera of Chicago, her Asian debut in Hong Kong conducting Du Yun's Pulitzer Prize-winning opera Angel's Bone, her LA Opera debut with Ellen Reid's p r i s m, and her Opera Philadelphia debut conducting Rene Orth's Empty the House, a new production produced in cooperation with the Curtis Institute of Music. In the summer of 2019, she leads the West Coast premiere of Jennifer Higdon's Cold Mountain in a new production by director James Darrah at Music Academy of the West. Future engagements include her debuts with Arizona Opera and Cincinnati Opera.
The Choir of Trinity Wall Street
Performing Ensemble
The Grammy-nominated Choir of Trinity Wall Street, directed by Julian Wachner, is the premier ensemble of the celebrated music program at Trinity Church Wall Street.
Besides leading liturgical music at Trinity's services each Sunday, the choir performs in Bach + One, Compline by Candlelight, and many other concerts and festivals throughout the year, often in collaboration with the Trinity Baroque Orchestra, NOVUS NY, and Trinity Youth Chorus. Each year the choir anchors Trinity's Time's Arrow festival, while its celebrated performances of Handel's Messiah have become a long and storied annual tradition. This season at Trinity, in addition to its regular midday programming, the choir showcases new music by David T. Little, Ellen Reid, Daniel Schlosberg, and Nico Muhly in monthly evening concerts.
The Choir of Trinity Wall Street has been featured with the Bang on a Can All-Stars, the New York Philharmonic, and the Rolling Stones, during the band's 50th anniversary tour. In recent seasons the choir has performed at Paris's Théâtre des Champs-Élysées and London's Barbican Theatre, besides touring extensively throughout the United States, with appearances at Carnegie Hall, Lincoln Center, the Metropolitan Museum of Art, the Berkeley Early Music Festival, Brooklyn's National Sawdust, BAM Next Wave Festival, and the Prototype Festival, where the choir premiered Du Yun's Pulitzer Prize-winning opera Angel's Bone. This season brings the world and East Coast premieres of Ellen Reid and Roxie Perkins's new opera p r i s m, a Trinity co-commission with Prototype, at LA's REDCAT and NYC's La MaMa, as well as a reprise of Julia Wolfe's Pulitzer Prize-winning Anthracite Fields at Carnegie Hall.
The Choir of Trinity Wall Street received a Grammy nomination for Handel's Israel in Egypt, recorded with Wachner and the Trinity Baroque Orchestra for Music Omnia. Released on the ARSIS, Avie Records, Cantaloupe Music, Musica Omnia, Naxos, and VIA Recordings labels, the choir's discography also features Bach's complete motets, Du Yun's Angel's Bone, a Grammy-nominated recording of Wolfe's Anthracite Fields, and choral music by Ralf Gawlick, Trevor Weston, and Wachner himself. Like the choir's many other collaborations with living composers, these recordings testify to its unwavering commitment to new music.
Brooklyn Youth Chorus
Performing Ensemble
Brooklyn Youth Chorus is a Grammy Award-winning collective of young voices led by visionary founder and artistic director Dianne Berkun Menaker. The Chorus has appeared with world-class orchestras, including the New York Philharmonic, Los Angeles Philharmonic, Atlanta Symphony Orchestra, and London Symphony Orchestra. The Chorus has performed or recorded with major artists such as Barbra Streisand, Arcade Fire, and The National and has been featured in major motion pictures, commercials, and live events, including a work by Radiohead's Thom Yorke as well as Beyoncé and Jay-Z's OTR II World Tour. The Chorus has commissioned more than 120 original works by composers Caroline Shaw, Toshi Reagon, Bishi, Bryce Dessner, Nico Muhly, and others. This season its original production Silent Voices: Lovestate premieres Off-Broadway at The New Victory Theater. The Chorus has released two albums through New Amsterdam Records—Silent Voices (2018) and Black Mountain Songs (2017). Founded in 1992, the Chorus currently serves more than 700 students in its core after-school and public-school outreach programs. The Chorus's professional faculty teach a wide range of repertoire and styles using founding artistic director Dianne Berkun Menaker's proven Cross-Choral Training method. Classes take place at their Cobble Hill headquarters and neighborhood locations throughout Brooklyn.
Rudi Heinen had already started his career when, as a student in 1994, he edited one of the earliest computer-edited fictional films in Germany. Since then, he has worked as an assistant editor and as a freelance chief editor and post-production supervisor on a large number of fiction and nonfiction films. In 1999, Heinen expanded his work by editing the multimedia installation for the German pavilion at Expo 2000. He was also involved in the permanent exhibition of the multimedia installation Flying Images at the landmark art center Dortmunder U.
Location and dates
This event takes place in Level 2 Gallery.
Tuesday, Wednesday, and Sunday at 11:15 am, 12:30 pm, 3:00 pm, and 4:30 pm
Thursday – Saturday at 1:00 pm, 2:30 pm, 5:00 pm, and 6:30 pm
The History of Reich Richter Pärt
Alex Poots and Hans Ulrich Obrist, Co-curators, Reich Richter Pärt
Richter and Pärt
The genesis of Reich Richter Pärt was the collaboration between Gerhard Richter and Arvo Pärt.
It came as a surprise to learn, as we did in 2013, that Richter, the German painter, and Pärt, the Estonian composer, had never met one another. It wasn't from a belief that their work necessarily connects them. It was more that—as two hugely fêted artists born in the 1930s, both brought up under difficult communist regimes in Eastern Europe, both profoundly affected by World War II, and both sometime residents of Germany (Richter was born in Dresden and now lives in Cologne; Pärt moved to Berlin in the late 1980s and spent 30 years in the city)—it was interesting that their personal paths had never crossed.
The idea for this commission emerged over the course of a long-haul flight to the United States in 2013, when the two of us spent several hours discussing artists we really admired and with whom we might like to work in new ways. We spent a long time talking about Richter, with whom Hans Ulrich had first worked in the early 1990s, and who has been a true inspiration in his creative path; and about Pärt, whom Alex had commissioned to write a new piece for the Turbine Hall at Tate Modern in 2003. Once we had made the connections between their backgrounds, and once we had learned that Richter enjoys and is inspired by Pärt's music, we endeavored to bring the two men together. In the German city of Dresden in 2013, they met for the first time.
The first fruits of the collaboration between Richter and Pärt were presented at Pictures/Series, a Richter collaboration at the Fondation Beyeler in 2014 that included
Doppelgrau
(
Double Grey
) (2014), diptychs of different tones of grey on glass. On August 28, 2014, Vox Clamantis performed a selection of Pärt's music at the exhibition, a performance that included the world premiere of
Drei Hirtenkinder aus Fátima
(2014). In 2015, we presented this collaboration at the Whitworth, Manchester, UK, as part of the Manchester International Festival. For this commission, Richter included
Double Grey
and
Birkenau
(2014), four large abstract paintings based on photographs taken by a prisoner in Auschwitz-Birkenau in 1944. Pärt performed the choral work
Drei Hirtenkinder aus Fátima
, now dedicated to Richter.
When invited to reimagine this work at The Shed, as part of Reich Richter Pärt, Richter created a new immersive installation of wallpapers and jacquard woven tapestries that emulate stained glass to accompany Pärt's
Drei Hirtenkinder aus Fátima
. The piece is performed at The Shed in rotation by the Choir of Trinity Wall Street and the Brooklyn Youth Chorus.
Reich and Richter
While Gerhard Richter and Steve Reich have previously found inspiration in each other's work, The Shed's commission marks the first collaboration between the two visionaries. Both Richter and Reich looked to the founding principles of Richter's "Patterns" series, which starts with an abstract painting. In 2012, Richter published a book titled Patterns, where the artist started with an abstract painting he made in 1990. Using a computer image of the painting, he divided it vertically into two halves and then divided those halves into quarters, making a mirror image of two of the quarters. He then divided the painting into fourths, eighths, 16ths, and so on, up to 4096ths. Each step follows the exact same procedure of divide, mirror, and repeat. The result is an abstract image that becomes a series of increasingly dense patterns, and eventually solid bands of colors. The installation for Reich Richter Pärt includes wallpapers, woven tapestries, and a film by Richter, made in collaboration with Corinna Belz, which applies his algorithmic process to his 1990 Abstraktes Bild. As Reich writes, "The film, for which I wrote the music, is basically the Patterns book backwards. It begins with the solid bands of color. These bands are actually each made of only two pixels. As the film progresses the pixel count is multiplied to four, eight, 16, and so on. Eventually the pixel count is diminished, ending, as it began, with two pixels. The music for the film follows that structure."
At the heart of the collaboration between Reich and Richter is a structural plan that can be applied equally to painting and music, forming a unique installation. Richter's wallpaper works in the installation present the final stages of Richter's "Patterns" formula: a painting so divided, so abstracted, that it forms strips of color. In discussing his world premiere for The Shed, Reich states, "Richter told me he was listening to my music when he did his 'Patterns' series. I would bet he was listening to some of my music from the 60s or early 70s. I have now spent over 40 years moving away from that more systematic way of working. This collaboration forces me to confront a new systematic challenge that I frankly have looked forward to. I have had to rethink medieval musical procedures (which I love and admire) in order to create something new." Reich's newly commissioned score is performed by Ensemble Signal and International Contemporary Ensemble (ICE).
Reich Richter Pärt
forms a stream of images, its rhythmic flow interpreted by music and, at the same time, a musical composition visualized by art.
Gerhard Richter: Music and Art
Reich Richter Pärt can be placed in the context of Richter's long-term interest in music. This interest has manifested itself in a variety of ways: a poster he designed for a Glenn Branca concert at the Kunsthalle Düsseldorf in 1983; the cover of Sonic Youth's album Daydream Nation (1988), which features his earlier painting, Kerze (Candle); and City Life (2002), a book that features a series of overpainted photographs in homage to Reich. Perhaps the two key works, though, are two cycles named for, and inspired by, a pair of composers from very different eras.
Bach
(1992), which consists of four large-format abstract paintings, reflects Richter's lasting interest in the music of Johann Sebastian Bach, to which he listened as he created the works. In his normal practice, Richter uses many different ways of applying oil to canvas with a large squeegee. In this series, however, he used only strict horizontal and vertical lines, echoing the order and harmony that characterizes much of Bach's music.
Fourteen years later, Richter completed
Cage
(2006), a cycle of six abstract paintings. Richter listened to John Cage's music while he painted the cycle, but the connection between these two artists runs more deeply. Just as many of Cage's works were created using chance procedures, such as one inspired by the I Ching, so Richter, in abstract paintings such as Bach and Cage, intentionally allows chance effects into his creative process. While he selects the colors that he applies to his squeegee, he can't fully regulate the trace left by the paint on the canvas, an experimental inclusion of controlled chance that echoes Cage's compositional ethos.
Schedule of Performers
The Choir of Trinity Wall Street, Ensemble Signal
Saturday, April 6
Tuesday, April 9
Wednesday, April 10
Thursday, April 11
Friday, April 12
Saturday, April 13
Tuesday, April 16
Wednesday, April 17
Thursday, April 18
Friday, April 19
Saturday, April 20
Tuesday, May 14
Wednesday, May 15
Thursday, May 16
Friday, May 17
Saturday, May 18
Sunday, May 19
Tuesday, May 21
Wednesday, May 22
Thursday, May 23
Friday, May 24
Saturday, May 25
Tuesday, May 28
Wednesday, May 29
Thursday, May 30
Friday, May 31
Saturday, June 1
Brooklyn Youth Chorus, Ensemble Signal
Sunday, April 7
Sunday, April 14
Sunday, April 21
Sunday, May 26
Sunday, June 2
The Choir of Trinity Wall Street, International Contemporary Ensemble
Tuesday, April 23
Wednesday, April 24
Thursday, April 25
Friday, April 26
Saturday, April 27
Sunday, April 28
Tuesday, April 30
Wednesday, May 1
Thursday, May 2
Friday, May 3
Saturday, May 4
Sunday, May 5
Tuesday, May 7
Wednesday, May 8
Thursday, May 9
Friday, May 10
Saturday, May 11
Brooklyn Youth Chorus, International Contemporary Ensemble
Sunday, May 12
Details
Running time: 50 minutes

Doors open 15 minutes before show time

No intermission

All ages welcome
The performance takes places in two parts; first the Richter Pärt pairing, then the Reich Richter pairing

The audience will stand as performers move about the gallery; limited seating is available
Tickets are timed
Please note that viewing of Richter's work for this commission is permitted only during the performance

Standard assisted listening devices (FM) are available at the entrance to the Level 2 Gallery

Membership does not guarantee ticket availability, so we encourage you to book early

All tickets sales are final; times and performers are subject to change
Brad Lubman
, Conductor
Paul Coleman
, Sound Director
Jerry Hou
, Associate Conductor
Emlyn Johnson
, Jessica Schmitz, Flute
Jacqueline Leclair, Erin Lensing, Christa

Robinson,
Oboe
Sammy Lesnick, Adrían Sandí, Ken Thomson,
Clarinet
David Friend, Oliver Hagen
(also Associate
Conductor),
Lisa Moore
, Piano
Matt Evans, Amy Garapic, Carson Moody,

Doug Perkins
(also Cover Conductor), Vibes
Olivia De Prato, Lauren Cauley, Courtney

Orlando-Dennehy,
Violin
Isabel Hagen, Victor Lowrie,
Viola
Lauren Radnofsky,
Cello, Co-artistic/
Executive Director
Brad Lubman,
Co-artistic Director
Erin Lensing,
Project Manager
International Contemporary Ensemble
Isabel Lepanto Gleicher, Alice Teyssier,

Nathalie Joachim, Brandon George,

Andrew Rehrig,
Flute
Nick Masterson, Christa Robinson, Kemp

Jernigan, Lillian Copeland,
Oboe
Joshua Rubin, Madison Freed, Sammy Lesnick,
Clarinet
Cory Smythe, Jacob Greenberg,
Piano
Nathan Davis, Ross Karre, Levy Lorenzo, Clara Warnaar,
Percussion
Jennifer Curtis, Josh Modney, Gabriela Diaz,

Marina Kifferstein,
Violin
Wendy Richman, Kyle Armbrust,
Viola
Mariel Roberts, Kivie Cahn-Lipman,
Cello
Jeffrey Means,
Conductor
Rebecca Sigel,
Executive Director
Rebekah Heller,
Co-artistic Director
Ross Karre,
Co-artistic Director
Levy Lorenzo,
Engineer and Technical Director
Ryan Muncy,
Director of Development
Jacob Greenberg,
Director of Recordings
Joshua Rubin,
Program Director of LUIGI
Karla Brom,
General Manager
Maciej Lewandowski,
Director of Production
Bridgid Bergin,
Development Associate
Jamie Leidwinger,
Executive Assistant
Isabel Frye,
Production and Communications
Assistant
Dianne Berkun Menaker,
Artistic Director
and Conductor
Kristopher Burke,
Conductor
Omilana Atkins, Maya Baijal, Nora Beer, Jeanne

Bransbourg, Cora Clum, Morgan Colton,

Senlee Dieme, Maya Fahrer, Isabella Gastel-

Alejandre, Erynn Gutierrez, Aemilia Harbutt,

Lila Hasenstab, Raquel Klein, Jessie Levin,

Abigail Lienhard, Tess Lovell, Vivian Lukens,

Dalia Meneghini, Sicile Naddeo-Gjergji, Lila

Penenberg, Sierra Principal, Clara Rosarius,

Margot Saganich, Maya Sequira, Tate

Sgaraglino, Katy Urda, Joan Varous, Mariana

Weaver,
Soprano
Sasha Abner, Lauren Berthoumieux, Leah

Clifford, Elana Field, Isabel Gilabert, Maria

Glyptis, Thalia Glyptis, Eugenie Haring, Natalie

Hawkins, Taylor Lashley, Melanie Macleod,

Kristal Pacific, Maya Renaud-Levine, Megan

Schoenberg, Sophie Smith, Aliyah Weiss,
Alto
Malik Carrington, Noah Epelbaum, Lamont

Franklin, Victor Garcia, Daniel Grajales, Joseph

Hernandez, Jabari Hill, Kameron Holder,

Marques Hollier, Dylan Jackson, Aaron Nelson,

Omar Pinheiro, Jackson van Voorhees, Teddy

Winters,
Tenor
AJ Aiken, Christopher Conley, Anthony Courant,

Caleb Cummings, Paul Dennis, Connor

Donigian, Adam Emery, Samuel Fishman,

Brandon Foster-Bagley, Jacqui Hackett,

Kofi Hayford, Finnegan Jacobs-Young, Noah

Mattingly, Garrick Neuner, Liam Noel, Akinola

Pedro, Henry Rouslin, Brian Schuh, Daniel

Wentworth,
Bass
The Choir of Trinity Wall Street
Julian Wachner, Avi Stein, Janet Yieh,

Melissa Baker, Harrison Joyce, Aaron Garcia,

Forrest Eimhold,
Music Staff
Elizabeth Bates, Meg Dudley, Madeline Healey,

Amaranta Viera, Elena Williamson,

Moly Netter,
Soprano
Melissa Attebury, Clifton Massey,

Timothy Parsons, Pamela Terry,
Alto
Brian Giebler, Stephen Sands, Scott Mello,

Timothy Hodges, Nick Karageorgiou,

David Vanderwal, Tommy Wazelle,
Tenor
Paul An, Thomas McCargar, Steven Hrycelak,

Jonathan Woody,
Bass
Alex Poots, Co-curator
Hans Ulrich Obrist, Co-curator
Daniella Topol, Staging
Paul Coleman, Sound Designer
Jody Elff, Audio Design
Abigail Matey, Stage Manager
Eugene Gonchar, Projectionist
Alyssa Macaluso, Sound Assistant
Laura Aswad, Producer
Marc Warren, Director of Production
Isaac Katzanek, Production Manager
Art Domantay, Senior Exhibitions Producer
Sarah Pier, Production Supervisor
Heather Reyes, Exhibitions Producer
Joe DiMartino, Technical Director
Stephanie Quaye, Associate Producer
The Steve Reich score is commissioned by The Shed, NYC; The Los Angeles Philharmonic Association, Gustavo Dudamel, Music & Artistic Director; Cal Performances, University of California, Berkeley; Barbican Centre and Britten Sinfonia; Philharmonie de Paris; and Oslo Philharmonic.
Acknowledgments
Special thanks to Joe Hage; Manchester International Festival; Bruce Cameron; Marian Goodman; Eric Marinitsch; Michael Pärt, Arvo Pärt Centre; Lidia Kim; Emma Kerr, Head of Promotion, Boosey & Hawkes; and Janis Susskind, Managing Director, Boosey & Hawkes. Steve Reich gives special thanks to Zizi Mueller, Creative Consultant, Boosey & Hawkes, and Carol Ann Cheung, Marketing and Public Relations Manager, Boosey & Hawkes.
Thank you to our partners

The Founding Bank of The Shed is
The Shed is connected by
The creation of new work at The Shed is generously supported by the Lizzie and Jonathan Tisch Commissioning Fund and The Shed Commissioners.
Major support for live productions at The Shed is provided by the Charina Endowment Fund. Support for exhibitions is provided by the Robert Lehman Foundation.