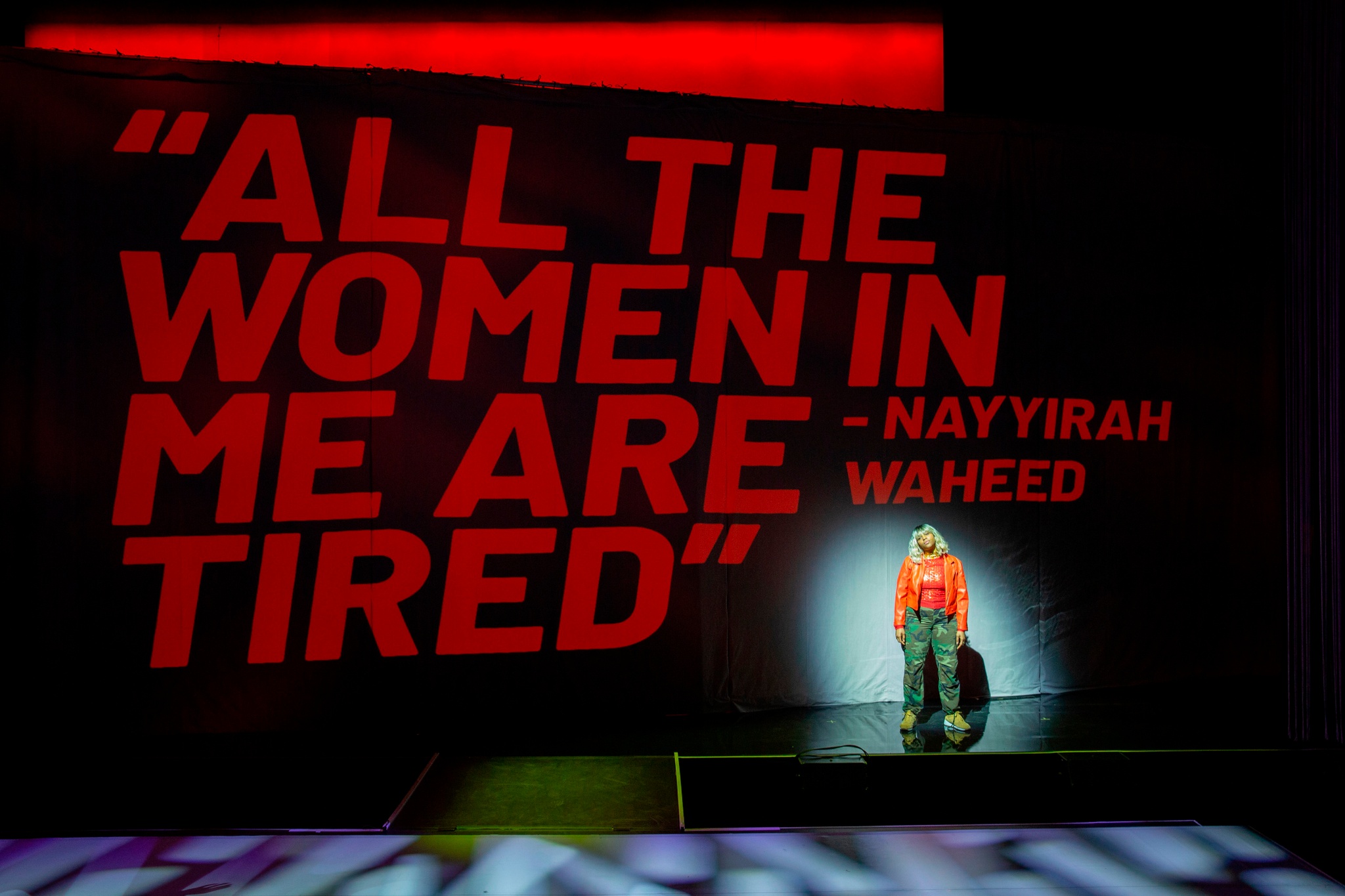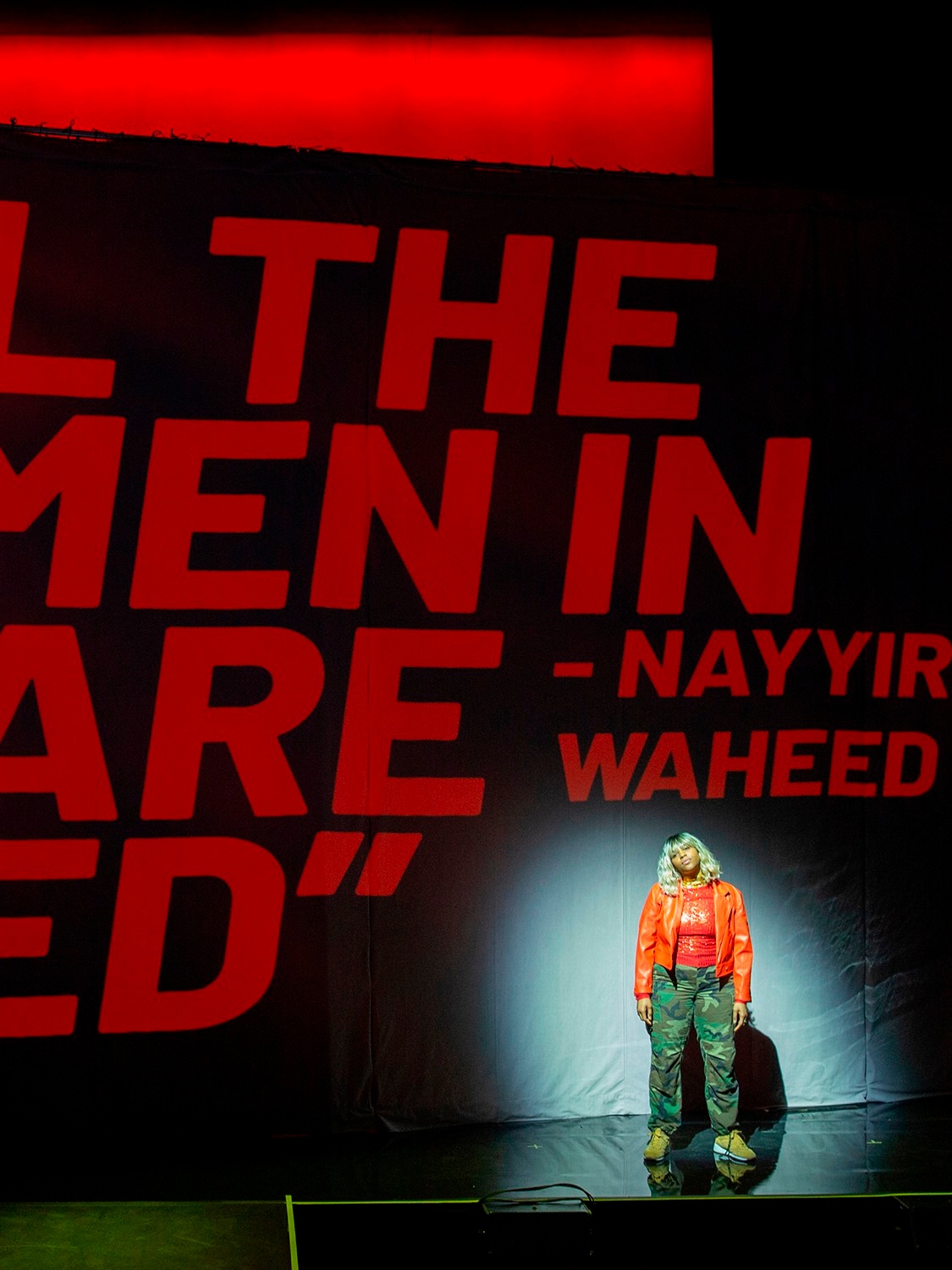 A women-centered celebration of healing and power
About this commission
A World Premiere Shed Commission
In times of trauma, can our joy be our power? POWERPLAY is an evening of storytelling and music exploring themes of healing, personal power, and universal change. Developed by an intergenerational roster of artists—led by LATASHÁ and including Nona Hendryx, Ashley August, and New York City high school students in The Shed's DIS OBEY program—POWERPLAY presents stories of individual power and collective action through hip hop, spoken word, music, dance, and moving images. Over the course of the evening, performers will consider how our power can be taken away, how we decide we deserve power, and how we can create it for ourselves.
Creative Team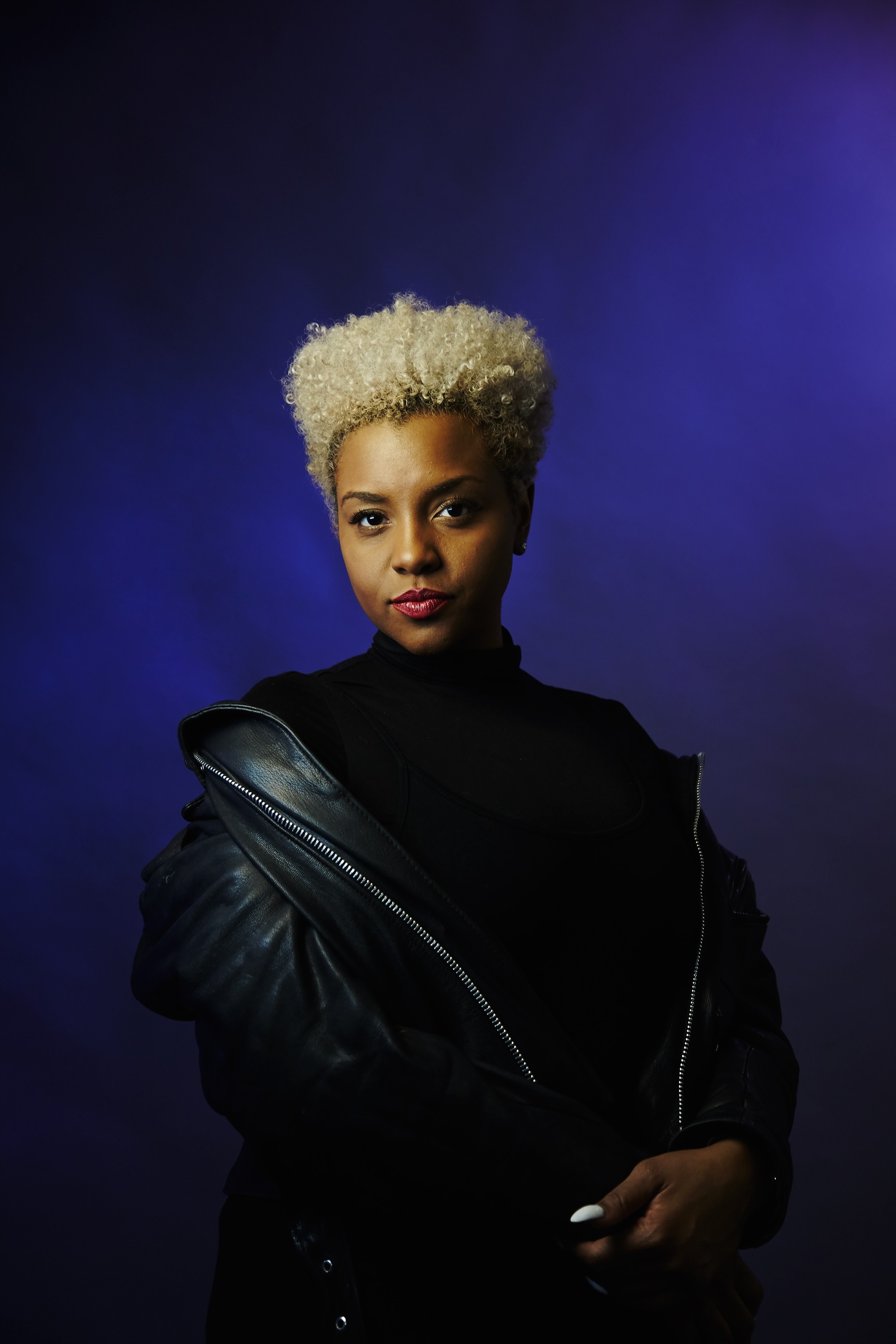 LATASHÁ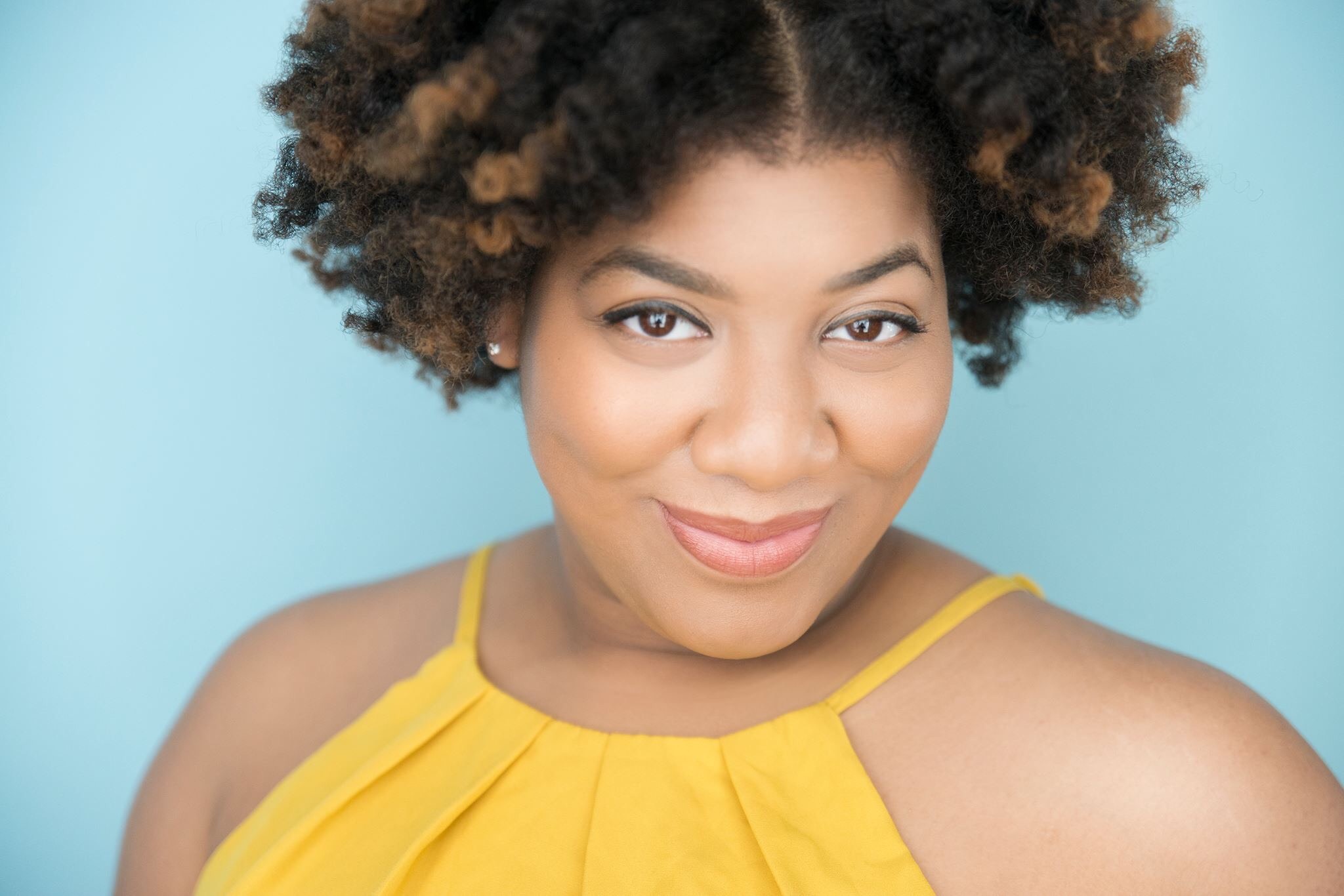 Ashley August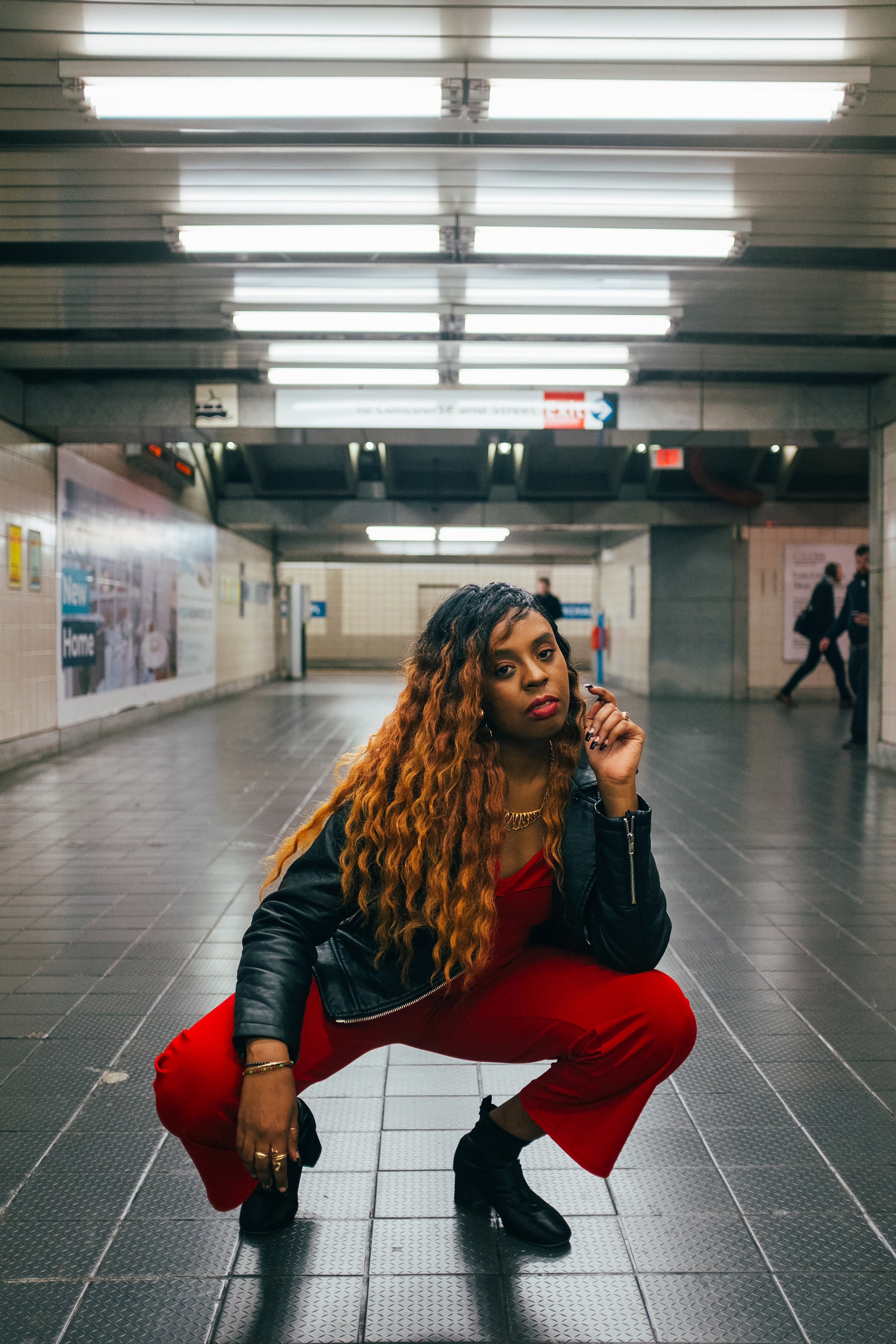 Bembona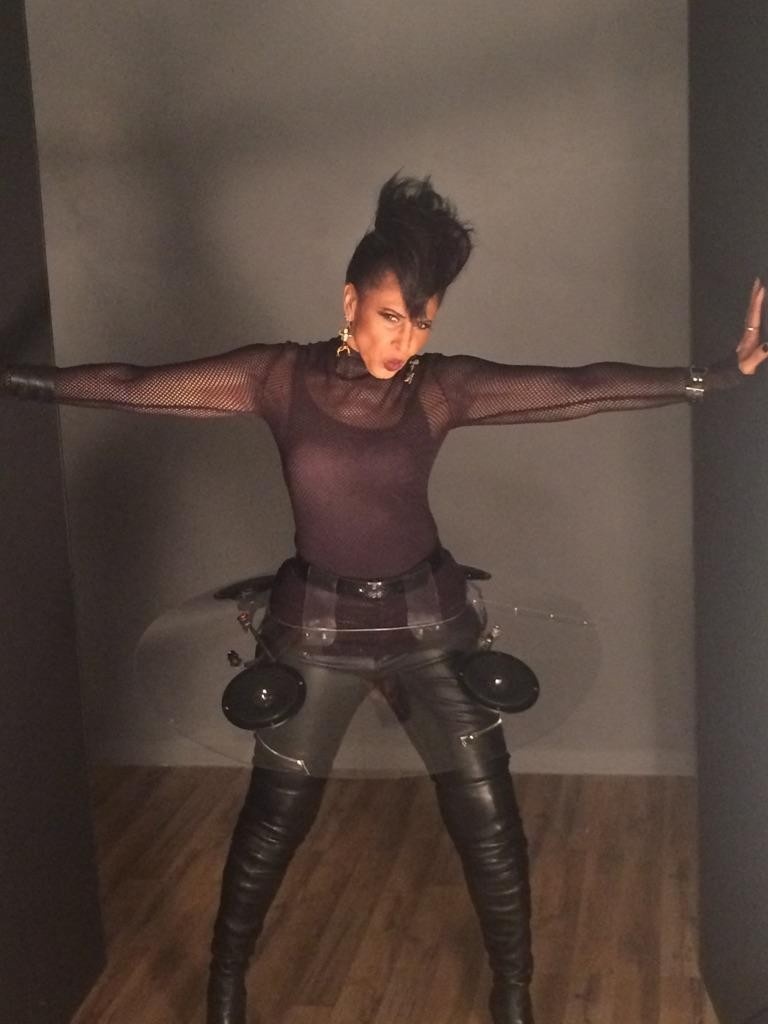 Nona Hendryx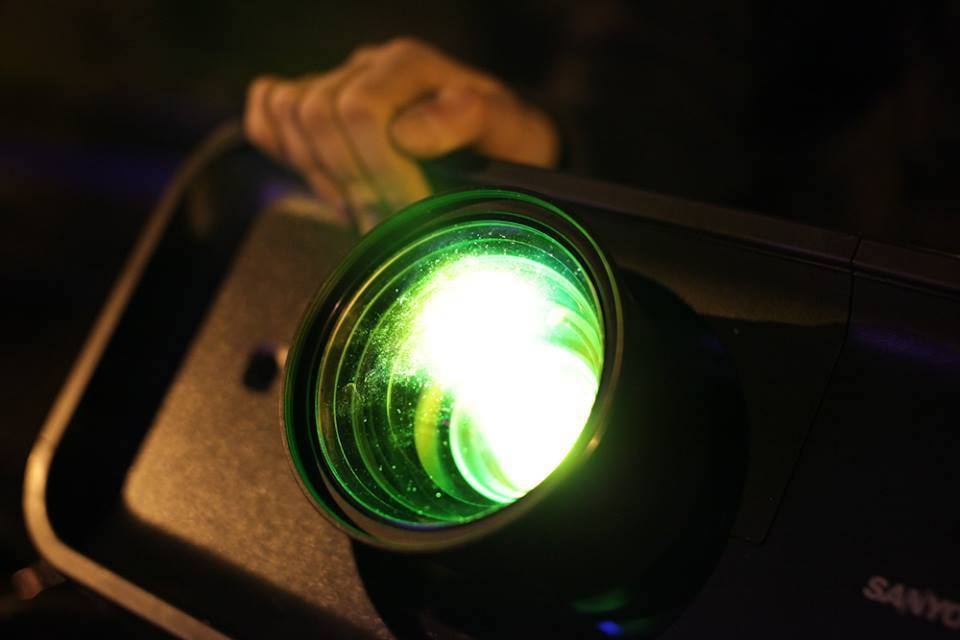 The Illuminator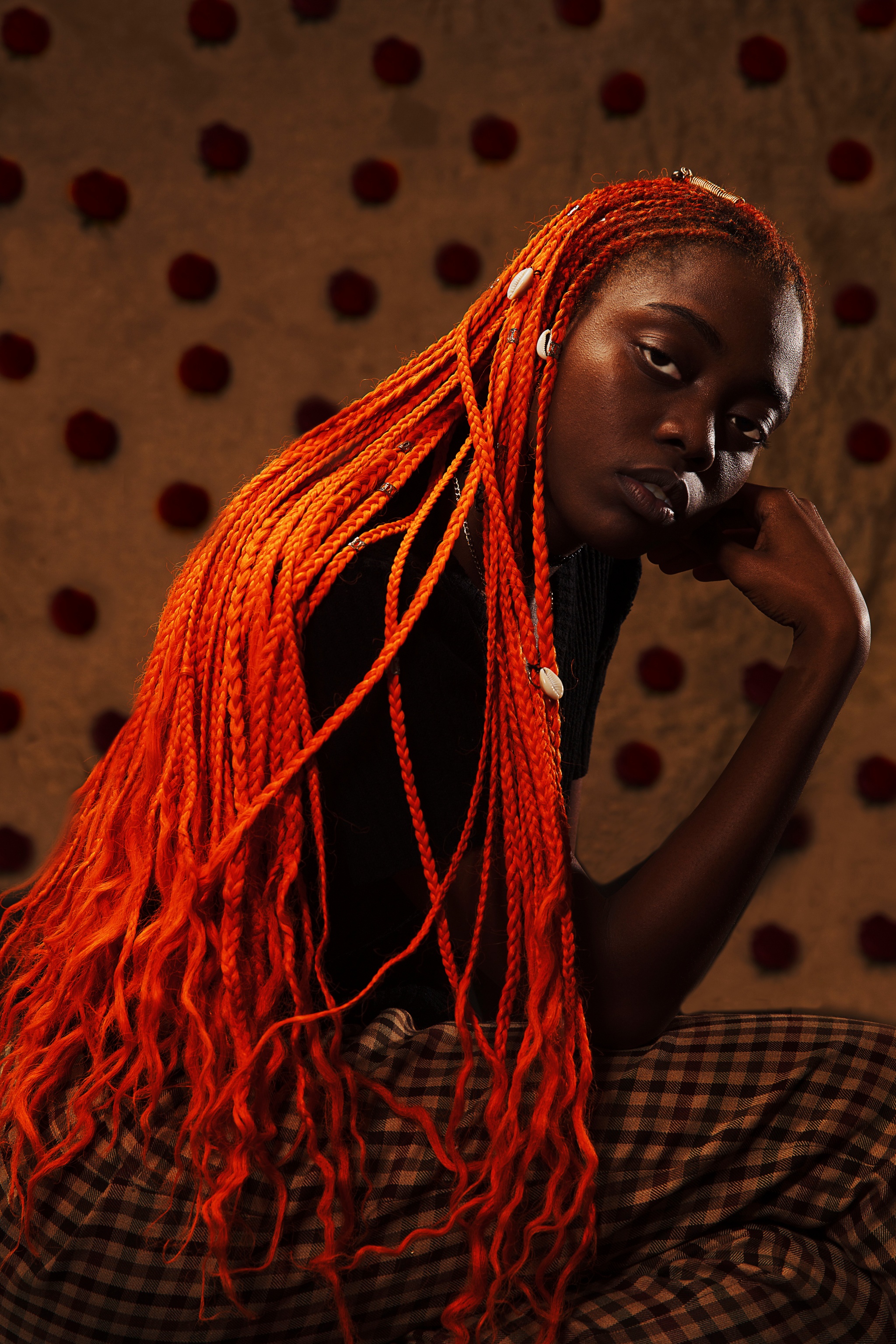 Monique Letamendi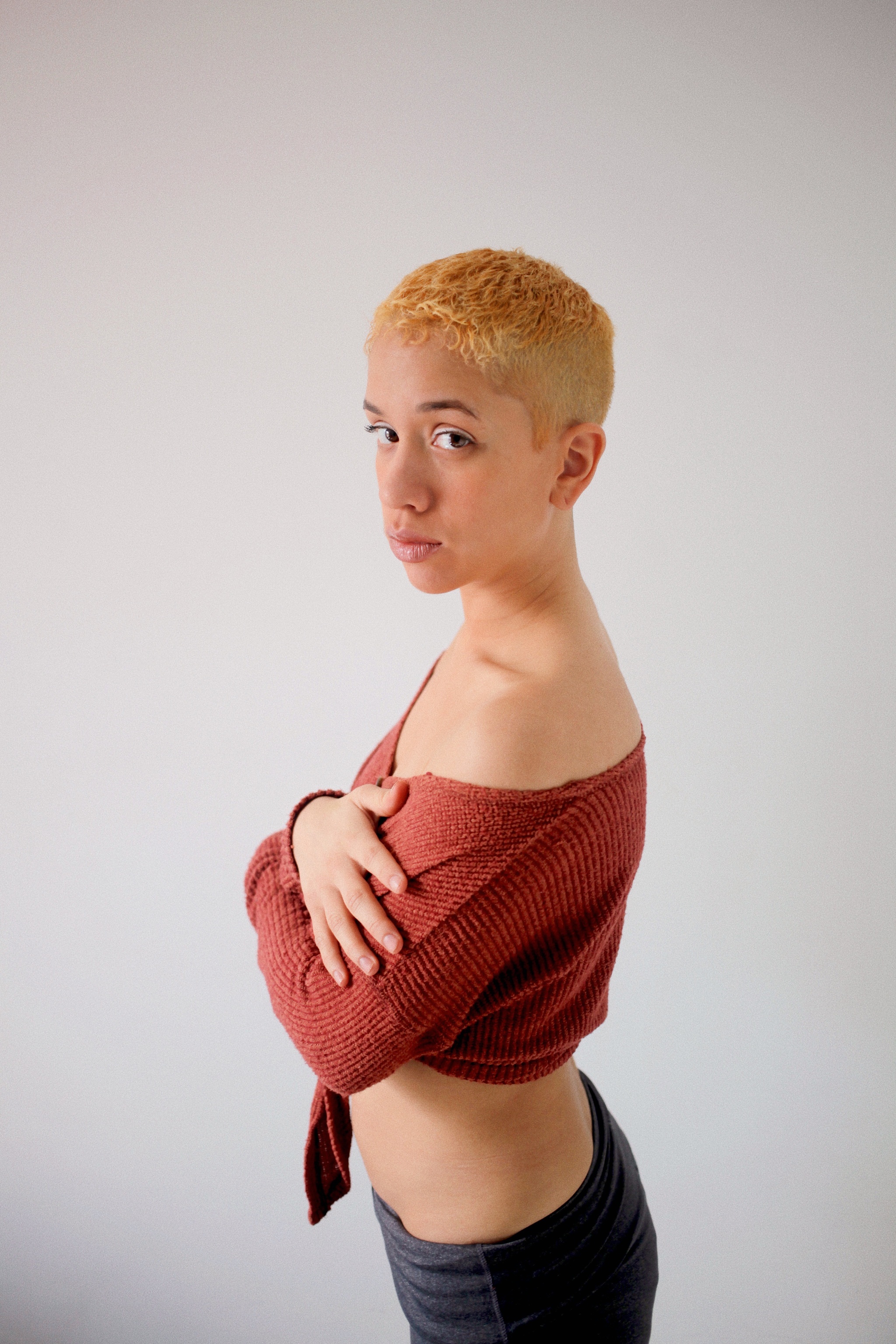 Rosangelica Lopez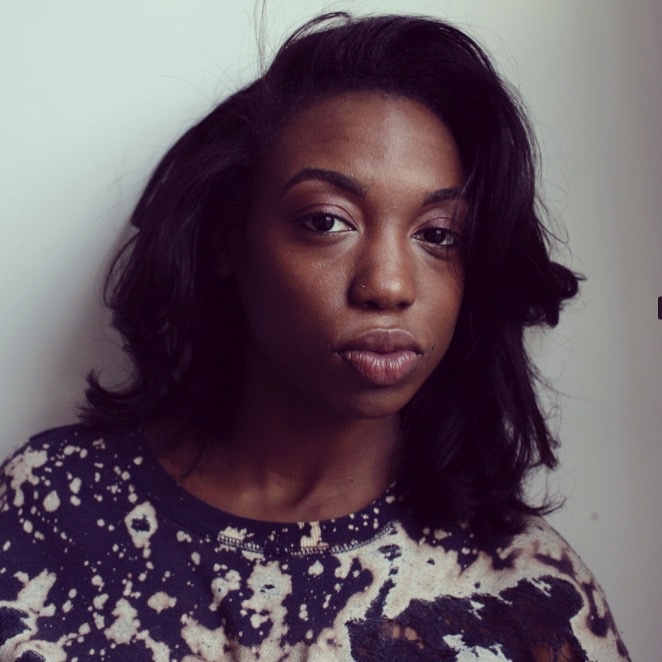 Imani Nia
LATASHÁ, a multimedia artist from New York City, began her career as a songwriter and recording and hip hop performance artist in 2010. She has opened for artists including Q-Tip, Big Sean, and Princess Nokia and headlined and toured various festivals and venues including the Brooklyn Museum, Brooklyn Academy of Music, SXSW, and AfroLatino Fest.
LATASHÁ has explored an array of creative avenues including becoming the first hip hop artist-in-residence at the artist-run New York City venue National Sawdust, touring her self-directed multimedia performance INTRO TO LATASHÁ, and beginning her first company Trulyte, dedicated to guiding and support artists through their performance process.
By breaking barriers everyday as an unsigned artist, LATASHÁ works to inspire creatives to see new means of success by taking control of their lives and dreams. LATASHÁ is working on two new albums, an upcoming art expo called SheBeAGod, and a film; she is collaborating with Nick Littlemore of Empire of the Sun and Pnau on a project due 2020.
Amina Alexander
Co-lighting Designer
Ashley August
Advisor and Co-writer
Ashley August is an Afro-Latina actress, author, playwright, and touring spoken word artist. She is also the third-ranked woman poet in the world, an ASTEP at Juilliard fellow, New York City's 2013 Youth Poet Laureate, and a recent New York Times 30 Under 30 Most Influential person. Along with multiple television and film appearances and nation-wide theatrical and poetic performances, August's credits include HBO, Sundance, Cannes Film Festival, Netflix, Al Jazeera America, the GAP, BET, Adidas, Under Armour, and many more. She is the former curator and slam master of the legendary Bowery Poetry Club. With both Belize and Brooklyn embedded into her heart and art, August speaks the unspoken truths and pushes the boundaries of spoken word and performance to new realms.
Bembona is a Puerto Rican-Panamanian DJ, multiplatform artist, and activist, born and raised in Brooklyn, New York. Her work represents and pushes forward the Afro-Diasporadical movement (Latinx/Indigenous/Caribbean/African) with the purpose of empowering and bridging the gap between POC communities and generations in activist work and beyond.
Aaron Copp
Co-lighting Designer
Lela Harper reps East New York, Brooklyn, no matter where she goes. She is a first-generation writer, poet, and gymnast who brings her raw realness to everything she does. As an all-around force to be reckoned with, Harper recently snagged first place in a state-wide gymnastic competition and became a New York City poetry grand slam finalist. She plans on completing her first full-length collection of poetry upon entering college in the fall. Through her work, Lela wants to make others realize that they have a story and must tell it.
Nona Hendryx
Advisor and Co-writer
Revolutionary art-rock, new-wave goddess Nona Hendryx is a celebrated vocalist, record producer, songwriter, musician, and author. Tackling social issues, love, and politics, Hendryx's legendary career spans decades of sound and style evolution. Longtime Nona Hendryx fans know her as a member of the groundbreaking group Labelle with their number one worldwide hit "Lady Marmalade (Voulez Vous Coucher Avec Moi Ce Soir?)." Hendryx came into her own as a solo artist post-Labelle. Hendryx is an ambassador for artistry in education for Berklee College of Music/Boston Conservatory. Hendryx founded Sistersmatr.org's Fab Lab, an after-school science, math, art, tech, and robotics program for young girls of color aged 14 to 18 using culture as a gateway to technology skills. Hendryx was the first performer to be honored with the Joe's Pub Vanguard Residency Artist Award for 2018 to curate 12 months of performances at the New York City venue. Hendryx's current projects include a recently released EP, Keep Funkin, on Soul Clap Records; a collaboration with the visual artist Carrie Mae Weems, the director of The Flea theater, Niegel Smith, and choreographers Francesca Harper and Carl Hancock Rux on a new immersive performance art project called Refrigerated Dreams; and Skindiver, a cyber-mystery television series she is co-writing with Charles Randolph Wright and Ian Sample.
The Illuminator
Projection Design
The Illuminator is an art-activist collective comprised of visual artists, educators, filmmakers, and technologists living and working in New York City. The collective has staged hundreds of projection-interventions in public spaces, and primarily uses large-scale, guerrilla projections to shine a light on the urgent issues of our time.
Monique Letamendi
Advisor and Co-writer
Born and bred in Brooklyn, Monique 'Orisha Love' Letamendi has been in love with theater, poetry, and music for as long as she can remember. In 2010, Letamendi graduated from BCHS, with her sights on activism and providing for her community. In an attempt to extend herself into other fields, Letamendi began to teach poetry and literacy in various state-funded programs and nonprofit organizations, such as viBe Theater Experience in 2014 and Sankofa Empowerment Program in 2010. Letamendi became program director at viBe Theater Experience in 2015, and directs, produces, and collaborates with high school girls from the tri-state area to create full-length stage plays and albums. Nicknamed 'The Mouthpiece,' Monique has applied her talents to various social reform movements and campaigns including #fightfor15; reclaiming the black woman's body with Black Woman Blueprint at the Roulette Theater; unconstitutional stop and frisk policies with MTR in Bushwick; performing original work with viBeCompany at Generation Now; and #sayhername with the African American Policy Forum for an Evening of Action at Pratt University. Letamendi has facilitated workshops with NBWC at Medgar Evers College; performed at various universities all over New York City, such as Pratt University, NYU, Hunter College, and Barnard College; and performed original work at the Brooklyn Museum, MoCADA, and BRIC. Letamendi is teaching young girls and homeless youth to love themselves through self-expression, poetry, performance, and the arts.
Maurina Lioce
Stage Manager
Rosangelica Lopez
Advisor and Co-writer
Rosangelica Lopez is a multidisciplinary artist born and raised in the Northwest Bronx to a Colombian mother and Cuban father. The Boogie Down is where she inherited hip hop and community as guides for her arsenal of voice, piano, and poetry. Included among Lopez's passions are dance and musical theater—mediums that gave her room to explore and perform iconic roles such as Gloria from Damn Yankees and Motormouth Maybelle from Hairspray. Approaching adulthood, Lopez went to study nursing at Dominican College where she became a member of the spoken word collective Verbal Asylum and found professors to nurture her love for literature and poetry. Following her heart, and going against the idea that writers don't make money, she transferred to City College of New York (CCNY) and picked up guitar along the way. Lauryn Hill's album Unplugged heavily influenced Lopez's debut album Unplugged, an acoustic hip hop/folk album of creative protest featuring the tracks "Death to Misogyny" and "Miss America." Lopez went on to publish two poems in CCNY's Promethean, and later released A Bronx Love Story, a six-track EP showcasing her love for hip hop and salsa while also displaying a range of emotions and memories from her life uptown. Shortly after releasing this project, Lopez had the chance to accompany Ntozake Shange on guitar during her reading of Strange Beauty at MoCADA in Brooklyn. In 2018, Lopez graduated cum laude from CCNY with a BA in English and creative writing. At the end of the year, she attended a second graduation for her Yoga Alliance 200-RYT certification in the Bronx at SWDY. She currently leads youth poetry workshops in Jamaica, Queens as a teaching artist for DIS OBEY and is working on her third recording project along with her literary endeavors.
Raelle Myrick-Hodges
Consulting Director
Joshua Negron is a 16-year-old poet, artist, and music producer from South Jamaica, Queens. Working closely under two established and notable mentors, he has taken his young career by the horns. Joshua has competed in multiple visual art competitions and recently took home a first and second place prize. He is currently working on his first studio album titled The Project under the MC name Project. He plans to continue inspiring through his art and never forgetting where and who he came from.
Imani Nia is a Brooklyn-based freelance multidisciplinary artist hailing from the southside of Chicago. She is a graduate of SUNY Purchase College Conservatory of Dance with a bachelor of fine arts in modern dance and choreography. Nia has pursued a career in dance without being signed to a large agency or company. When not dancing, she styles photo shoots and works for some of the world's top fashion brands. She has worked or had her work featured with critically acclaimed choreographers, dance companies, magazines and schools including Vogue Italia, Rihanna, Bill T. Jones/Arnie Zane Dance Company, Kyle Abraham/A.I.M. Co., Doug Varone, John Jasperse, Lar Lubovitch, Martha Graham School, Peridance Capezio School, Tanisha Scott, Brooklyn Museum's First Saturday with LATASHÁ, Essence, Saint Heron, Global Grind, The Break, Paper magazine, and fader magazine.
Nathaniel Swanson
Co-writer
Nathaniel Isiah Swanson is a 17-year-old artist from Brooklyn who enjoys poetry, prose, painting, and playing various instruments. He works through Urban Word NYC as a member of the Youth Leadership Council, a member of their 2018 National Slam Team, a 2017 and 2018 Federal Hall Fellow, and a 2019 Youth Poet Laureate Ambassador. In fall 2019, he will be attending DePauw University with a four-year, full tuition Posse Scholarship.
LATASHÁ
Ashley August
DJ Bembona
Lela Harper
Nona Hendryx
Monique Letamendi
Rosangelica Lopez
Joshua Negron
Nathaniel Swanson
With a video appearance by Carrie Mae Weems
Asa Lovechild, Backing Vocalist
Juno Arreglado, Keyboards
Will Calhoun, Drums, Pads, etc.
Ki Ki Hawkins, Backing Vocalist
Davy Levitan, Music Director/Guitar and Synth
Warren McRae, Bass
Jack Fuller, Backing Vocalist
BRAT
Guerdley Cajus
Mya King
Courtney Paige
Alex Poots, Artistic Director and CEO
Tamara McCaw, Chief Civic Program Officer
Tanya Selvaratnam, Producer
María Fernanda Snellings, Assistant Producer
Marc Warren, Director of Production
Isaac Katzanek, Production Manager
Pope Jackson, Production Supervisor
Maggie MacTiernan, Director of Artist Services
Indigo Sparks, Production Assistant
Location and dates
This event takes place in The McCourt.
May 18 at 8 pm
May 19 at 7 pm
Details
Running time: 60 minutes

Doors open one hour before the performance

POWERPLAY was created for audiences age 16 and older

Membership does not guarantee ticket availability, so we encourage you to book early

All tickets sales are final; times and performers are subject to change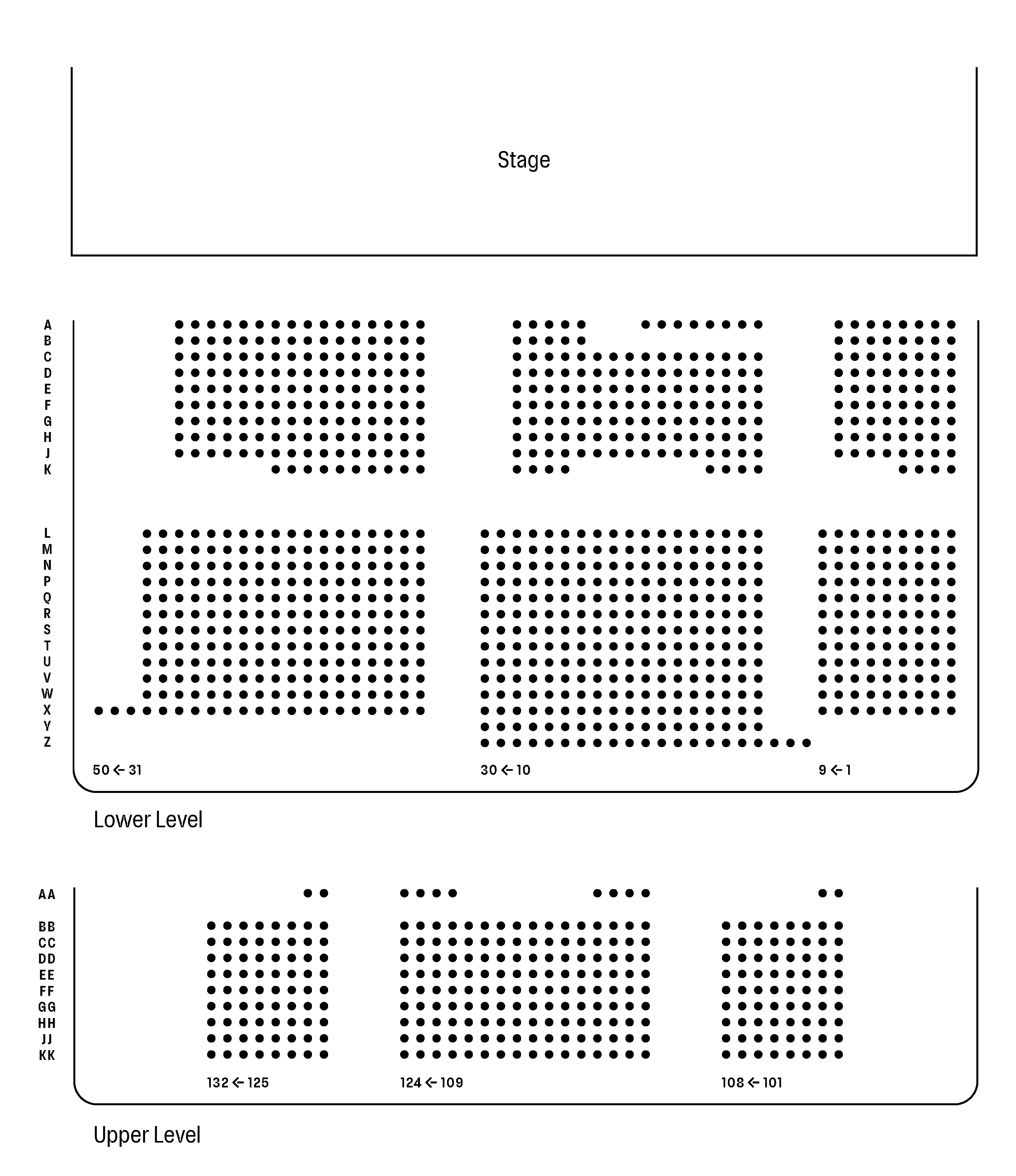 Acknowledgments
Special thanks to Najee Omar, Kameelah Janan Rasheed, Hamid Dabashi, Kearah-Armonie, Andrés Cerpa, Thiahera Nurse, Na'ye Perez, Jayson P. Smith, nicole shanté white, Asin, Cipherella, Camonghne Felix, Kali Holloway, Candice Iloh, Georgia Lerner, Jessica Lynne, Virginia McEnerney, Walter Mosley, Arjun Sethi, Stefa, Baratunde Thurston, Segnon, Kaui, Ircasim, Kate Valk, Urban Assembly School for Collaborative Healthcare, Academy For Young Writers, Performing Arts and Technology School, El Puente at Independence Towers, Hudson Guild Elliott Center, Southern Queens Park Association–South Jamaica Cornerstone, and Jacob A. Riis Neighborhood Settlement–Ravenswood.
Thank you to our partners

Major support for POWERPLAY is provided by
The creation of new work at The Shed is generously supported by the Lizzie and Jonathan Tisch Commissioning Fund and The Shed Commissioners.
Major support for live productions at The Shed is provided by the Charina Endowment Fund.