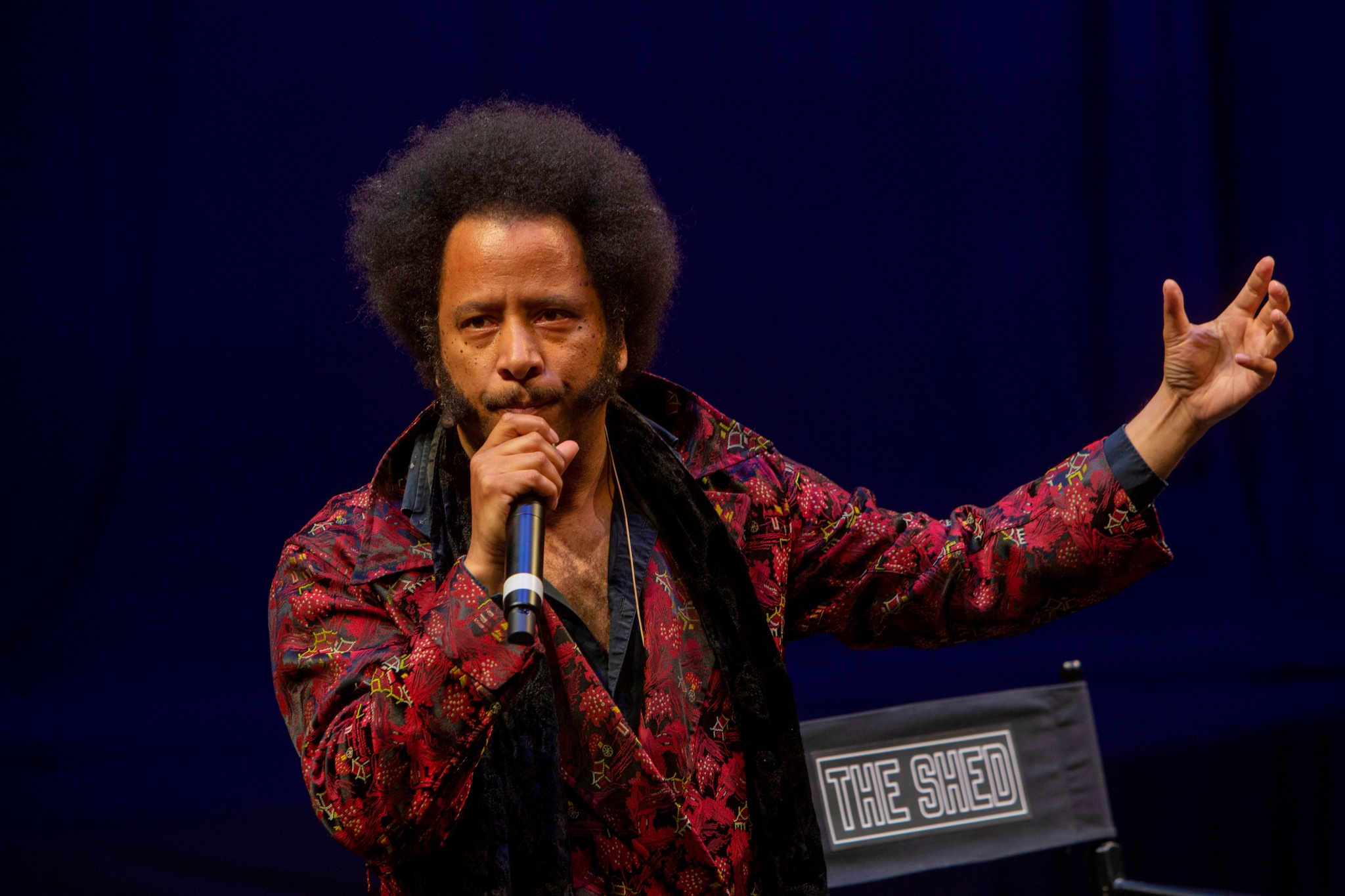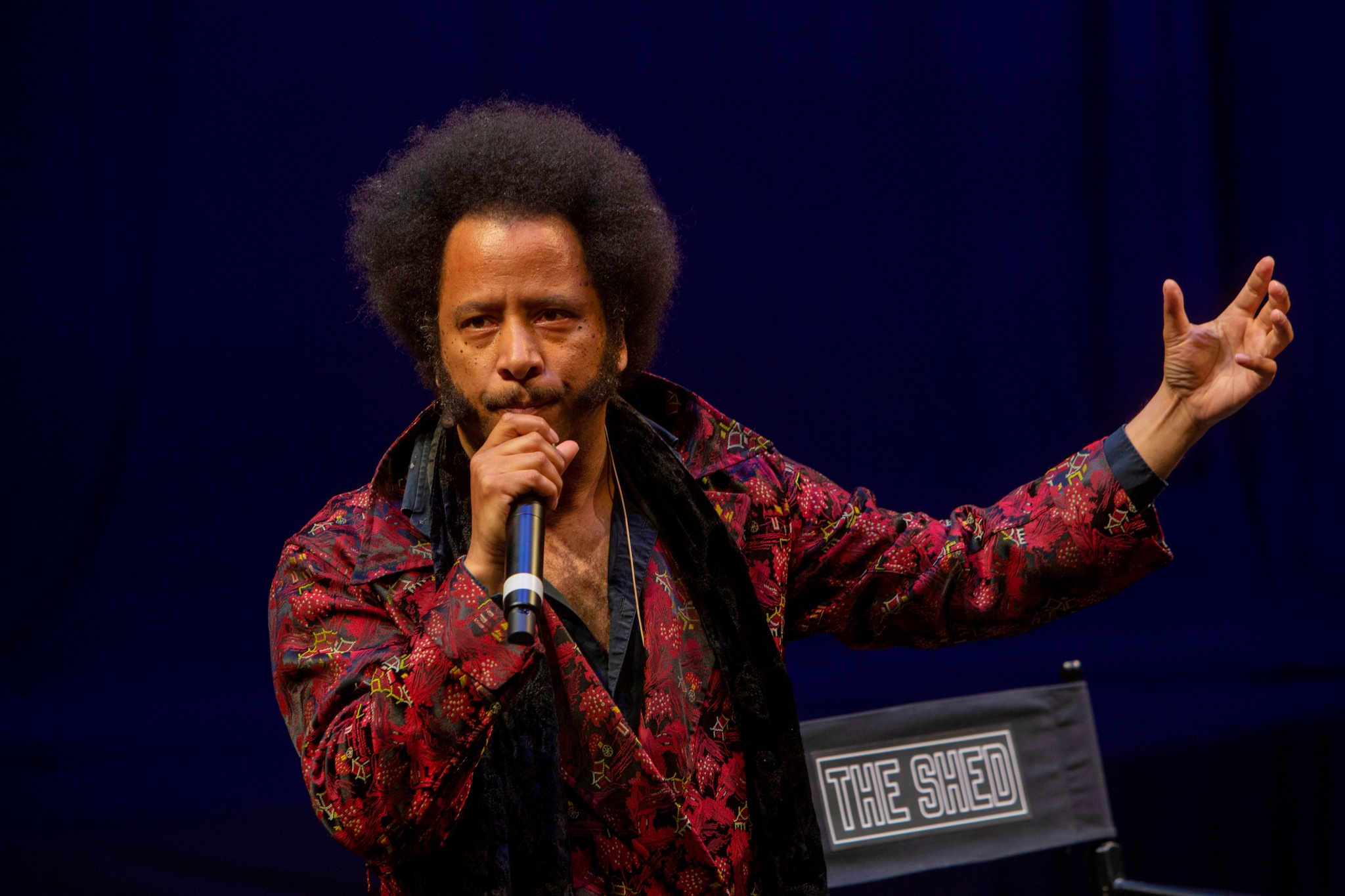 Art and Civil Disobedience with Boots Riley
A one-night-only lecture from the director of Sorry to Bother You
About this commission
A World Premiere Shed Commission
The director of Sorry to Bother You gives a one-night-only lecture on how art can provoke change. This event is presented in conjunction with The Shed's DIS OBEY program for New York City high school students exploring themes of protest and resistance through poetry.
Moderated by Jelani Cobb
Creative Team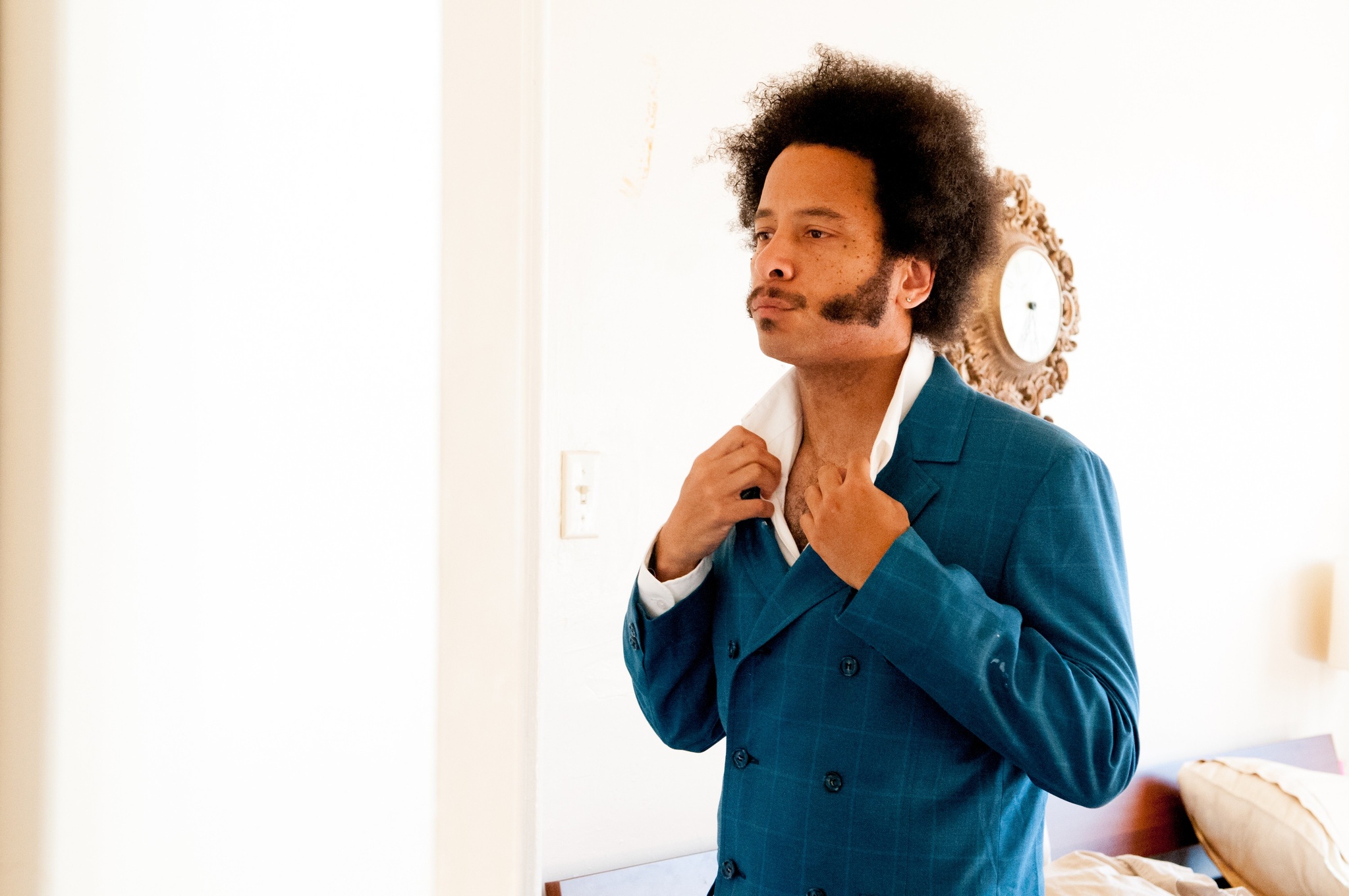 Boots Riley
Boots Riley is a provocative and prolific poet, rapper, songwriter, producer, screenwriter, director, community organizer, and public speaker. Riley wrote and directed Sorry to Bother You, a comedy fantasy sci-fi film, in his directorial debut. It stars Lakeith Stanfield, Armie Hammer, Tessa Thompson, Steven Yeun, Jermaine Fowler, Omari Hardwick, and Terry Crews. The film premiered at the 2018 Sundance Film Fest and opened to strong critical acclaim in theaters nationwide later in 2018. He is the lead vocalist of The Coup and Street Sweeper Social Club.
Fervently dedicated to social change, Riley was deeply involved with the Occupy Oakland movement. He was one of the leaders of the activist group The Young Comrades. He is the author of the critically acclaimed Tell Homeland Security—We Are the Bomb.
Details
Running time: 90 minutes

Doors open at 7 pm

Membership does not guarantee ticket availability, so we encourage you to book early

All ticket sales are final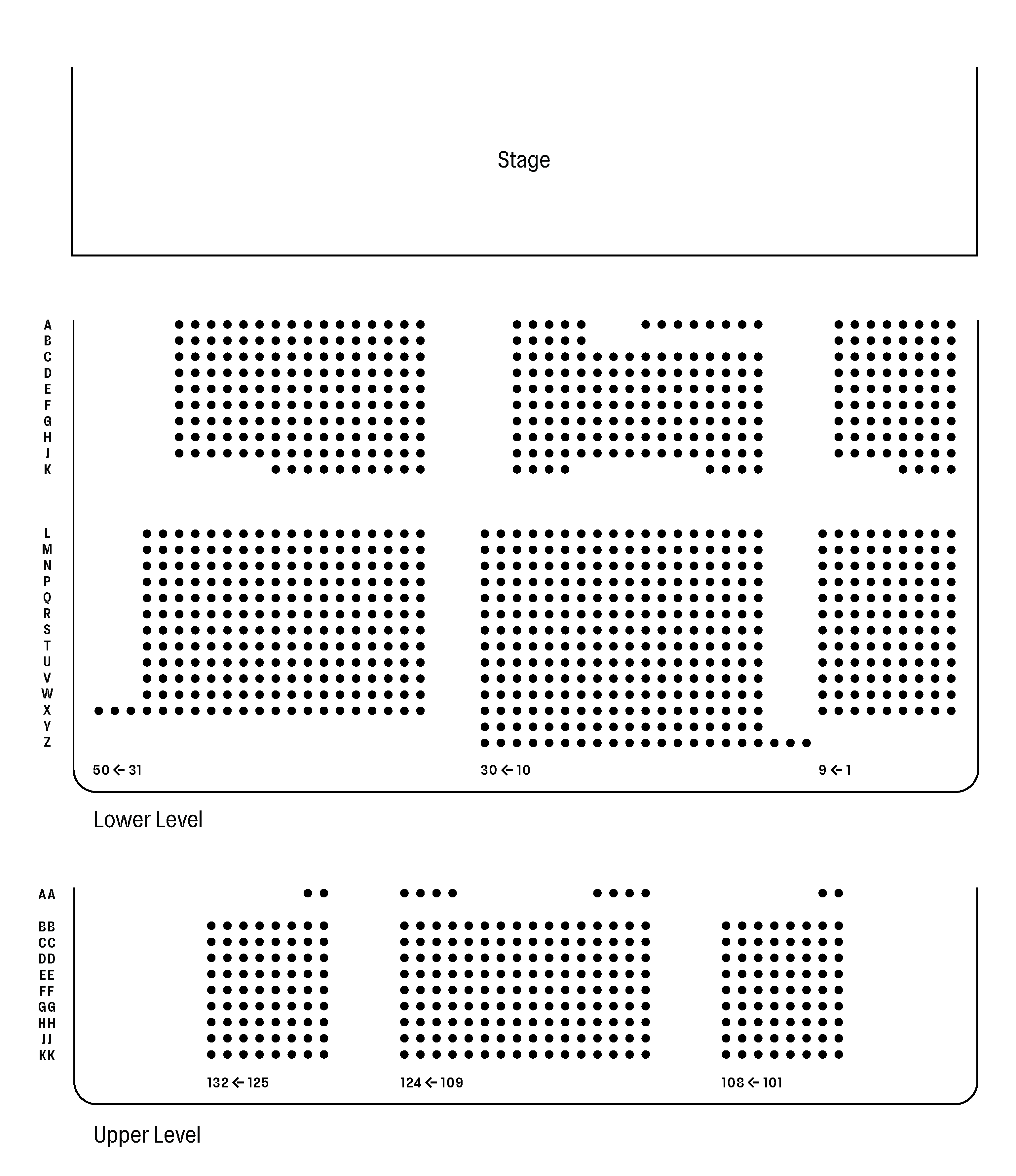 Alex Poots, Artistic Director and CEO
Tamara McCaw, Chief Civic Program Officer
Tanya Selvaratnam, Producer
María Fernanda Snellings, Assistant Producer
Marc Warren, Director of Production
Isaac Katzanek, Production Manager
Pope Jackson, Production Supervisor
Maggie MacTiernan, Director of Artist Services
Indigo Sparks, Production Assistant
Acknowledgments
Special thanks to Najee Omar, Kameelah Janan Rasheed, Hamid Dabashi, Kearah-Armonie, Ashley August, Andrés Cerpa, Rosangelica Lopez, Thiahera Nurse, Na'ye Perez, Jayson P. Smith, nicole shanté white, Asin, Cipherella, Camonghne Felix, Kali Holloway, Candice Iloh, Georgia Lerner, Jessica Lynne, Virginia McEnerney, Arjun Sethi, STEFA, Baratunde Thurston, Urban Assembly School for Collaborative Healthcare, Academy For Young Writers, Performing Arts and Technology School, El Puente at Independence Towers, Hudson Guild Elliott Center, Southern Queens Park Association – South Jamaica Cornerstone, Jacob A. Riis Neighborhood Settlement – Ravenswood, Liz Cole/Evil Twin Booking, Walter Mosley, Shari Frilot, and Caroline Kaplan.
Thank you to our partners
The Shed is connected by

The Founding Bank of The Shed is

The Official Airline of The Shed is
The creation of new work at The Shed has been generously supported by the Lizzie and Jonathan Tisch Commissioning Fund.
Special thanks to the Shed Commissioners, a group of visionary philanthropists providing essential early support for our mission of commissioning original works of art, across all disciplines, for all audiences.

Civic Programs at The Shed are generously supported by
Major support for live productions at The Shed is provided by the Charina Endowment Fund. Support for DIS OBEY is provided by The Pinkerton Foundation.