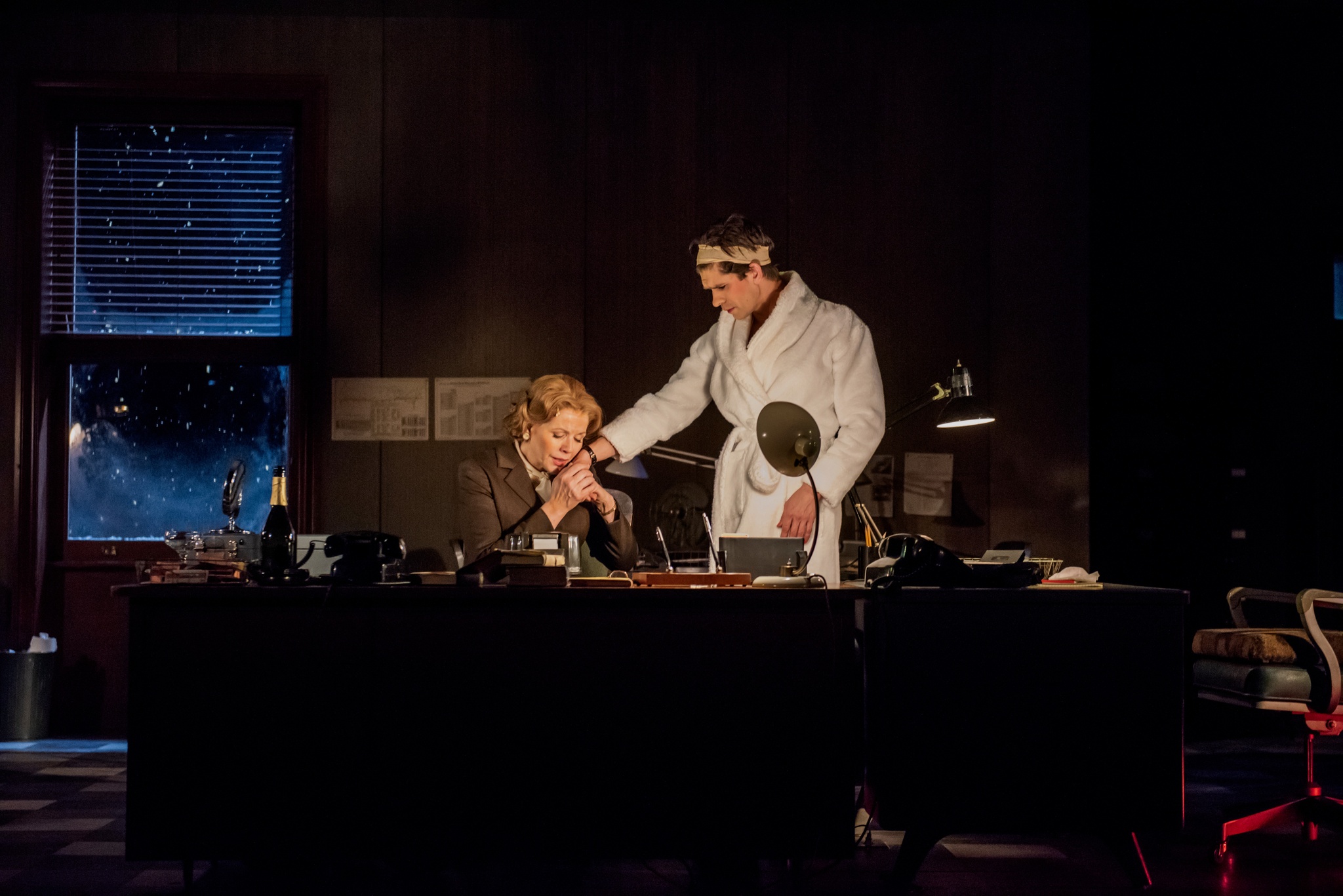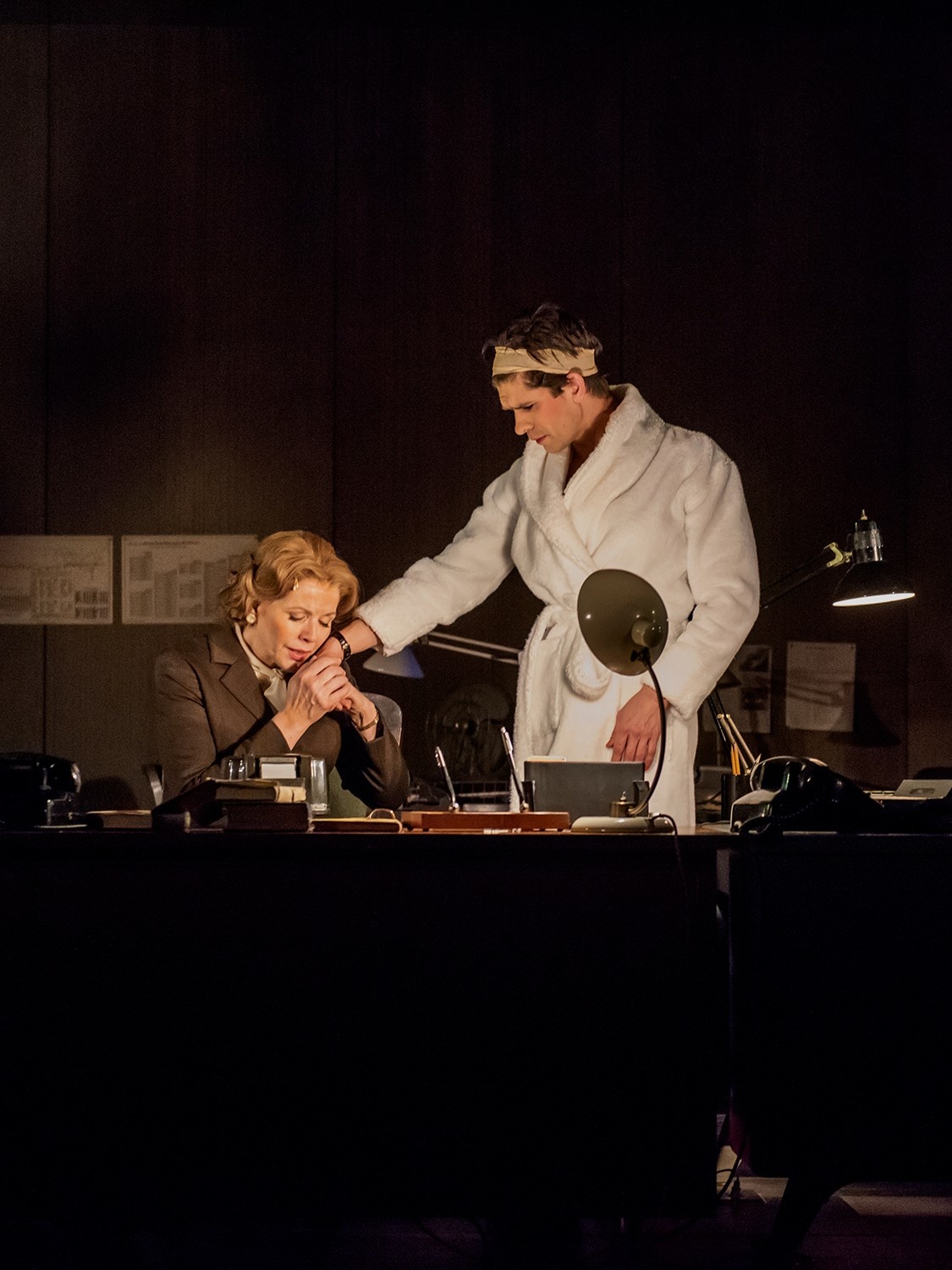 Norma Jeane Baker of Troy
Ben Whishaw and Renée Fleming star in a spoken and sung work by Anne Carson that explores how we tell women's stories
About this commission
"Whishaw slowly dons Monroe's pleated ivory dress from The Seven Year Itch, taking on the damage done to her, as Fleming's soprano—another exemplar of legendary beauty—soars with the force of an uncontainable soul." —The New Yorker
A World Premiere Shed Commission
It is 1964. An office manager has hired one of his stenos to come in at night and type out his translation of Euripides's Helen, but his obsession with the recently dead Marilyn Monroe kidnaps the translation.
Norma Jeane Baker of Troy is a spoken and sung new work by poet, essayist, and scholar Anne Carson that reconsiders the stories of two iconic women—Marilyn Monroe and Helen of Troy—from their point of view.
Starring actor Ben Whishaw and soprano Renée Fleming, and intimately and powerfully staged by director Katie Mitchell in The Shed's 500-seat Griffin Theater, Norma Jeane Baker of Troy explores who has the right to tell a woman's story, and how those stories reverberate through our culture.
"The #MeToo movement has given us new ways to think about female icons like Helen or Marilyn Monroe, new ways to revolve the traditional male version of such events 360 degrees and find different, deeper sorrows there," writer Anne Carson says.
In The Works
An Interview with Anne Carson
With Norma Jeane Baker Of Troy, Anne Carson has written a new melologue—a performance piece that is alternately spoken and sung. Here the renowned poet, translator, and classicist speaks to the unique process of bringing together the myths of Helen of Troy and Marilyn Monroe.
The Shed

What makes the mythic personalities and stories of Helen and Marilyn Monroe relevant to our 21st-century world?
Anne Carson

Norma Jeane Baker of Troy
is a play formed in the shadow of an ancient Greek play by Euripides called
Helen
. It has long fascinated me how Euripides was able, in the mid-5th century BC, to take an ancient myth and revolve it 360 degrees so that we are looking at the story and its meaning from the inside out. So he takes the myth of Helen, legendarily the harlot of Troy and destroyer of two civilizations, and says, What if we consider all this from the woman's point of view? His play gives us a Helen who is not a seductress but a rape victim, not so much concerned with sex or self as with longing for the child she had to abandon when she was snatched away from home. The emotional focus of Helen's character is sorrow for her lost daughter, Hermione. Euripides weaves this emotion onto the broader canvas of the Trojan War and the sorrow of war in general. The #MeToo movement has given us new ways to think about female icons like Helen or Marilyn Monroe, new ways to revolve the traditional male version of such events 360 degrees and find different, deeper sorrows there. At the same time, in Euripides's play the Helen who went to Troy is a cloud, a phantasm, a piece of fake news. This raises ancient questions, which are also somehow hotly relevant to our own time, the questions What is knowledge? Who is to be believed? How can we ever say that we know anything?
The Shed

What is the relationship between the verse sections of
Norma Jeane Baker of Troy
and the "History of War" sections of the text that are formatted in a prose lesson plan outline and deal with the translation of certain Greek terms into English?
Anne Carson

Euripides's
Helen
is a tragicomedy, a genre he invented. It allows absurdist situations and semi-comic characters to drift downstage into darkness and doubt. In a similar way I tried to let dark realities materialize dimly, through language lessons, in the "History of War" sections that alternate with narrative/lyric scenes. Language is a way into moral life. I believe in words and their power to clarify belief systems, even when these systems are confused, contradictory, or crazy.
The Shed

The story of Helen appears in the introductory sections of your book
Autobiography of Red
, as well. Is there a resonance in this myth for you that runs through your own work (for example, from
Autobiography of Red
to
Norma Jeane Baker of Troy
)?
Anne Carson

Autobiography of Red
was based on fragments of the 7th-century BC lyric poet Stesichoros, who was himself intensely interested in Helen and her myth, so I may have borrowed the obsession from him—strategically. The truth is, Helen does not like to be left behind: she blinded Stesichoros for doing so.
The Shed

You've written and experimented with many literary genres over your career. What role do considerations of genre play in your writing process, as you're writing?
Anne Carson

Genre is basically a matter of occasion, e.g. if you're invited to a wedding you write a wedding song.
The Shed

When did you start writing with theatrical settings in mind (if you do)? How did this shift (if it is one) in your writing come about?
Anne Carson

When I met [my partner] Currie I began to think about spatialization. To him a text is a sculpture. This astonished me.
The Shed

You've written
Decreation
, an opera, without musical settings. When or how did you become interested in writing for the singing voice? (
Norma Jeane Baker of Troy
,
Mile-Long Opera
)
Anne Carson

I was always interested to have "musical" texts like
Decreation
sung by real singers, but nobody except me ever thought this a good idea.
The Shed

What drew you to Ben Whishaw and Renée Fleming for
Norma Jeane Baker of Troy
?
Anne Carson

Ben Whishaw is the best actor around, Renée Fleming the best singer, and they are both really nice people.
Creative Team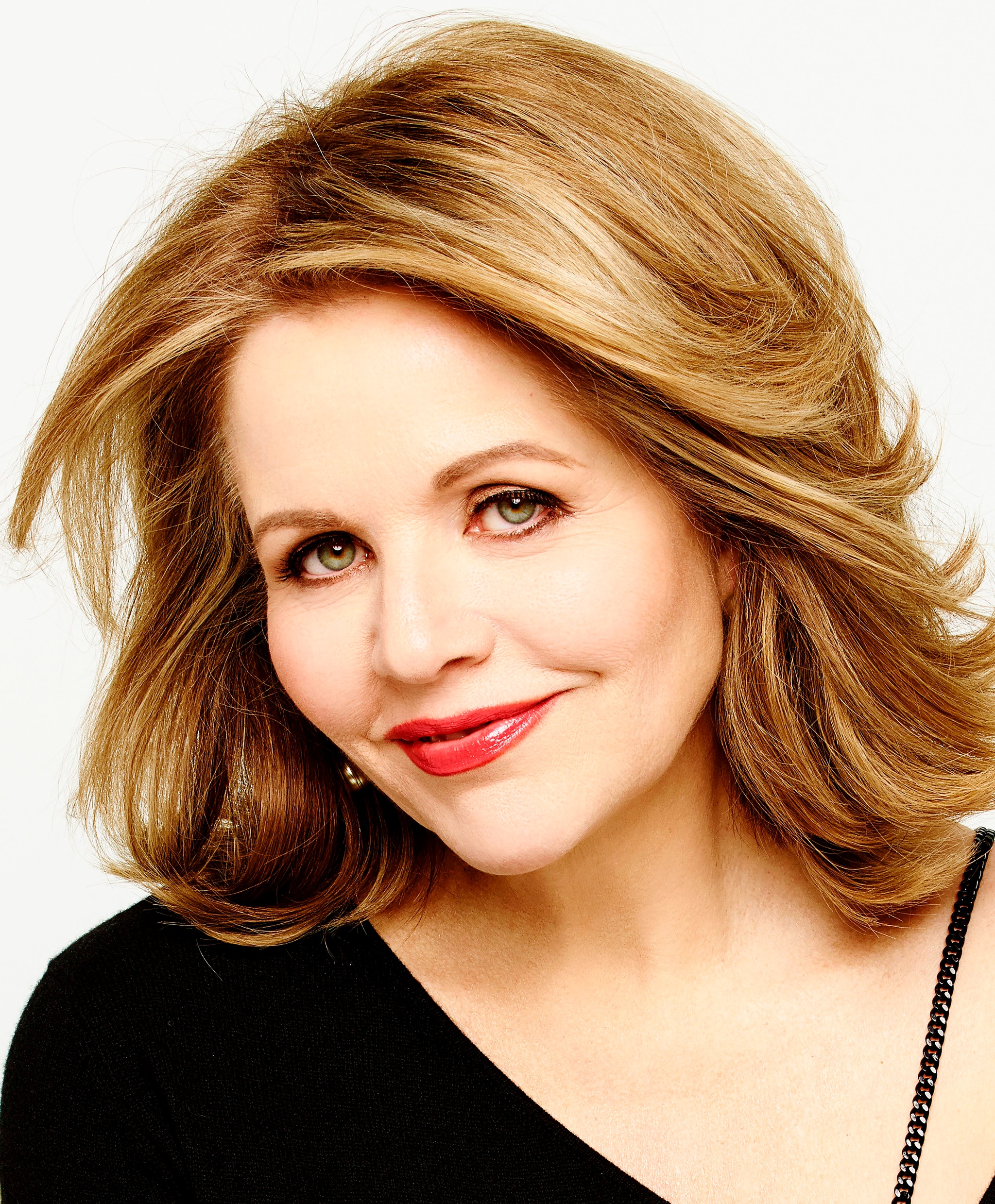 Renée Fleming
Ben Whishaw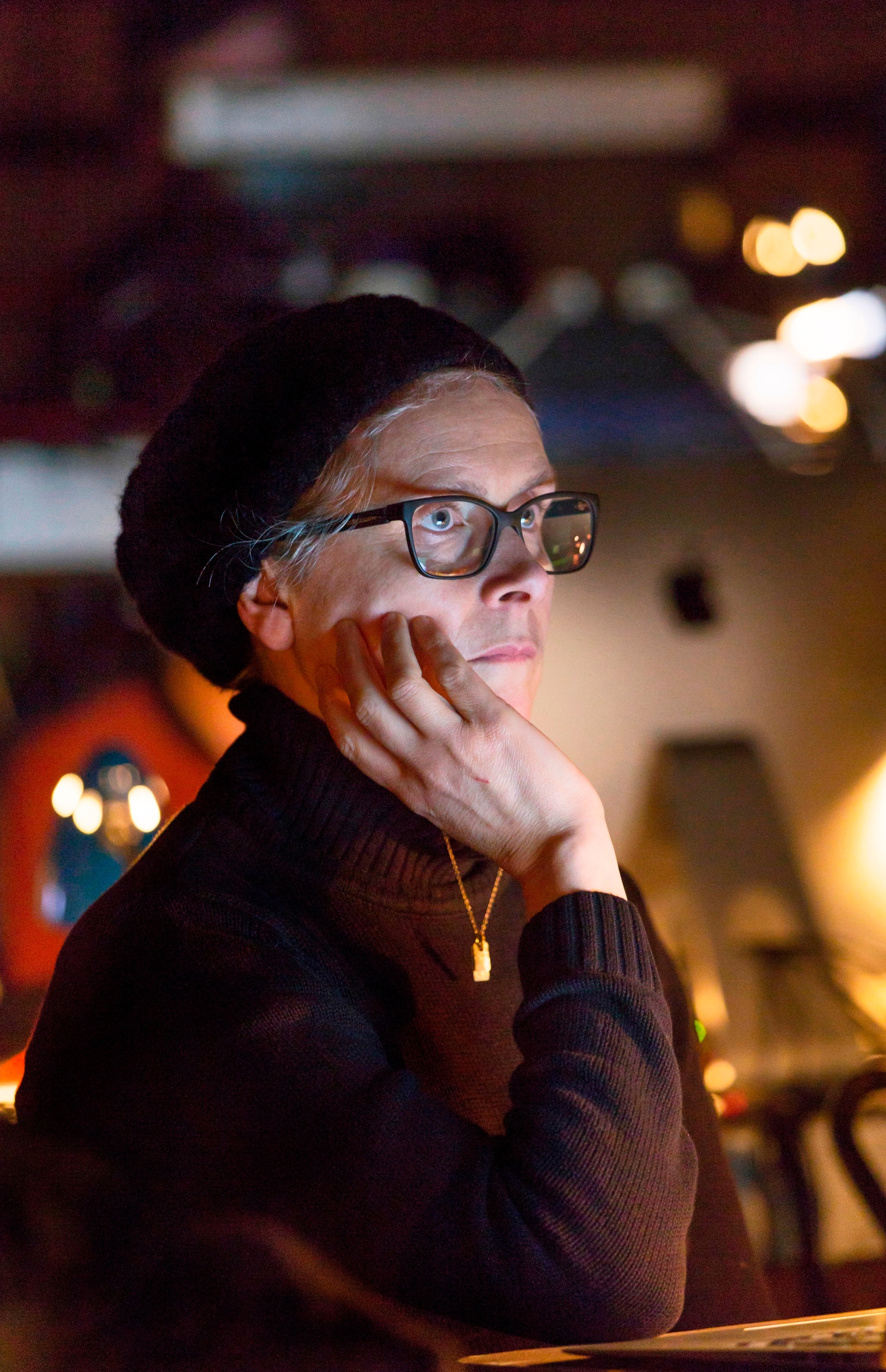 Katie Mitchell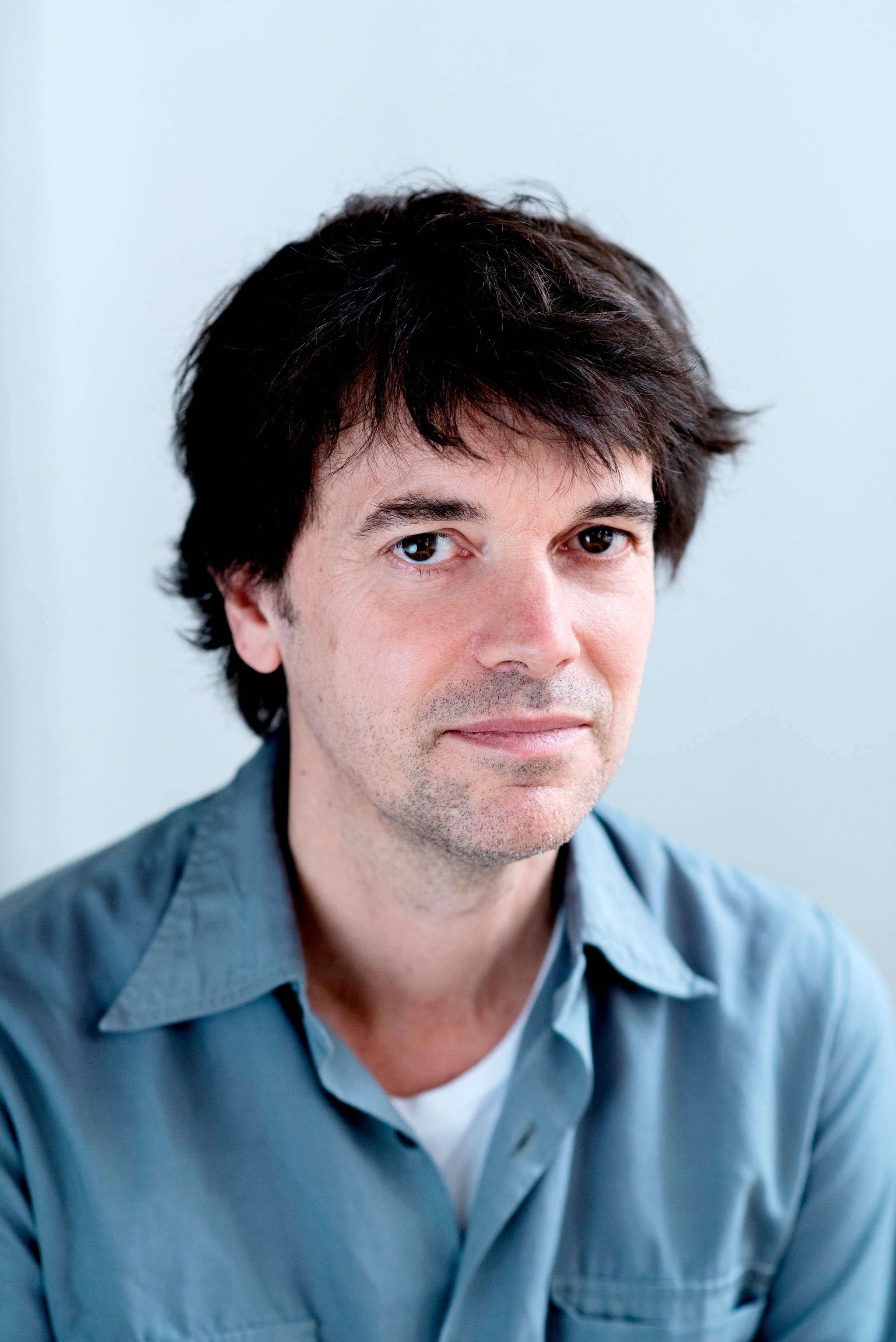 Paul Clark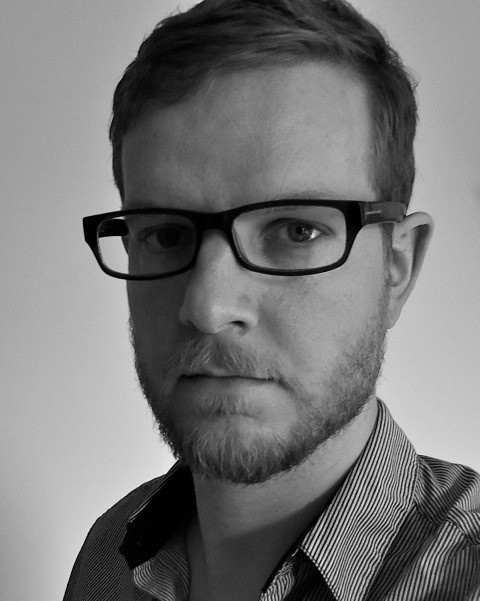 Alex Eales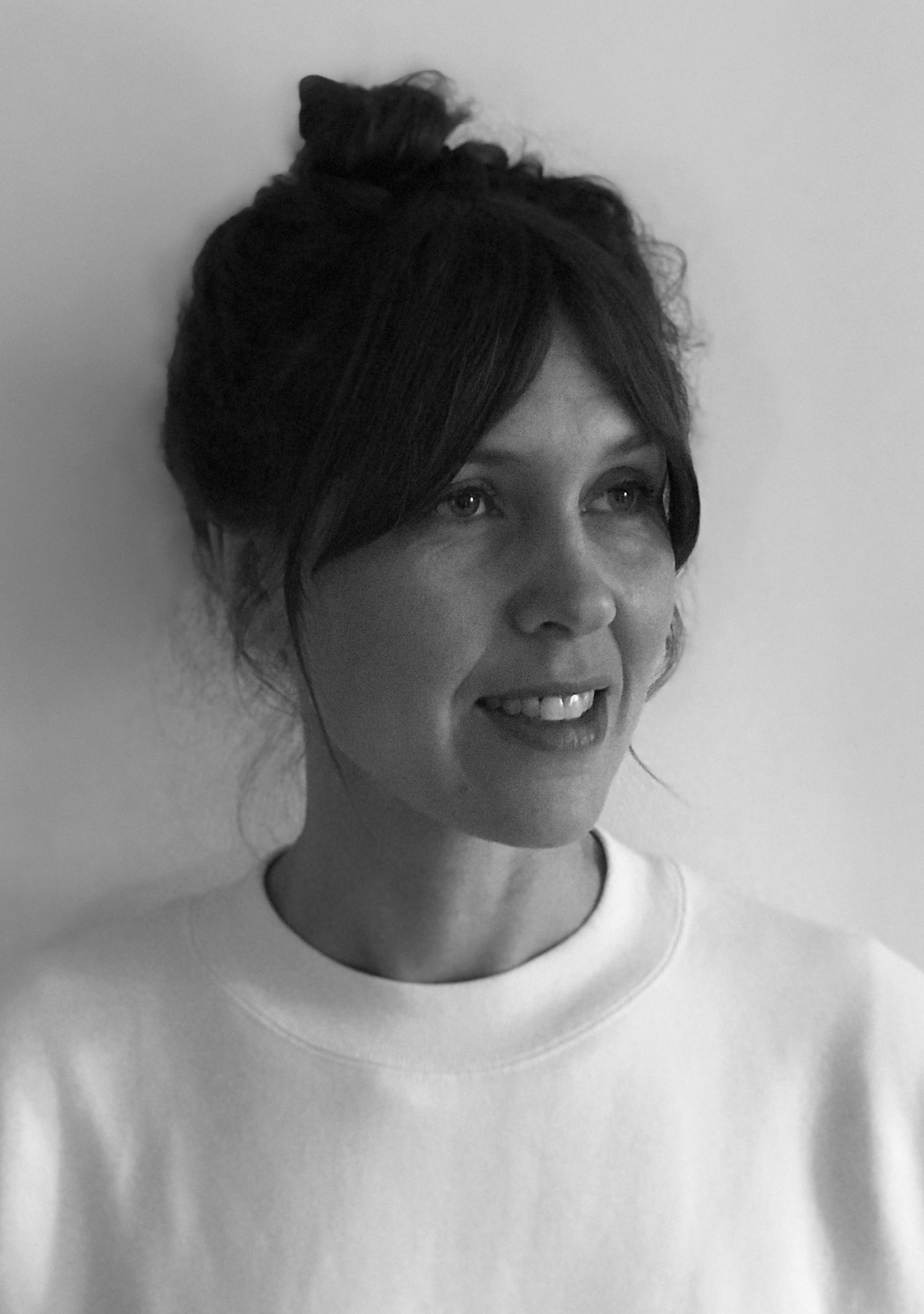 Sussie Juhlin-Wallén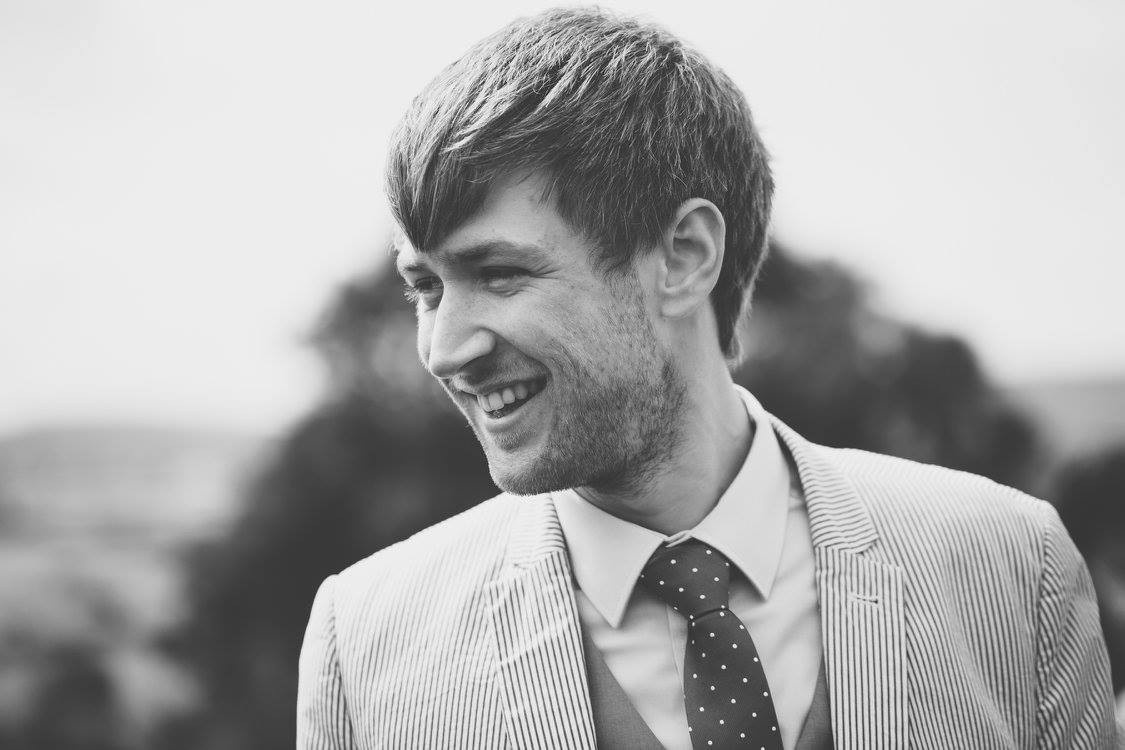 Anthony Doran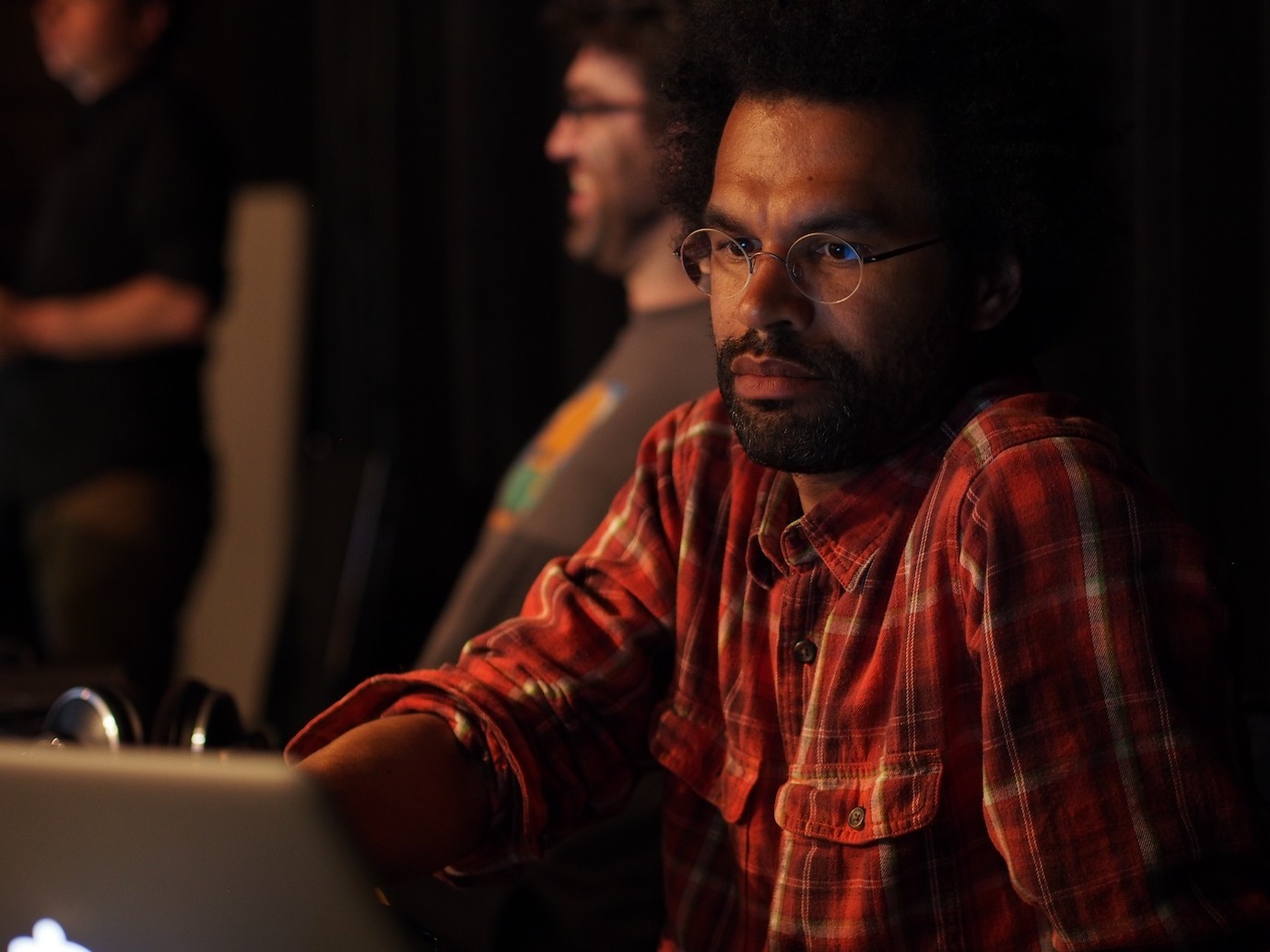 Donato Wharton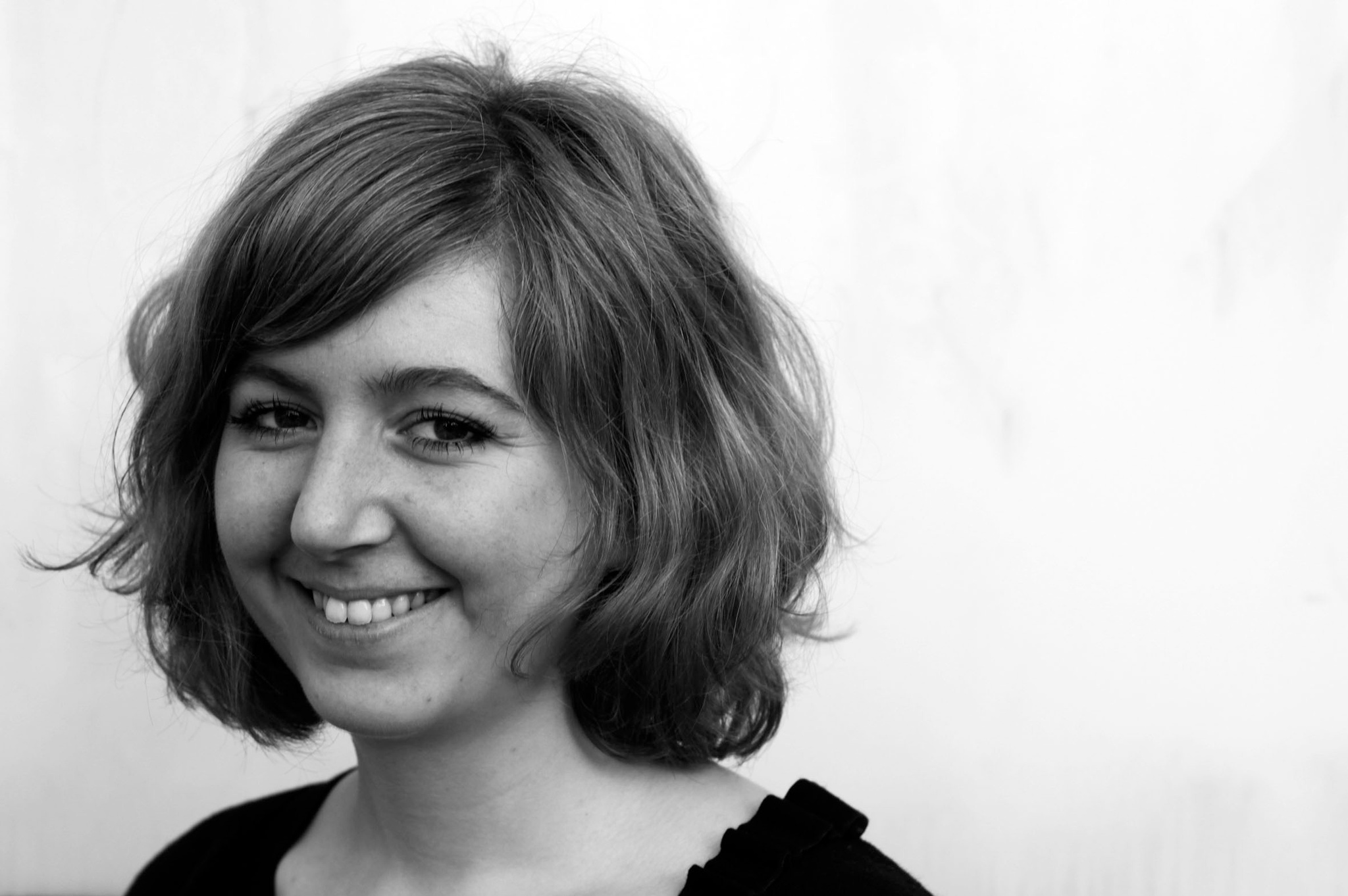 Lily McLeish
Anne Carson was born in Canada and teaches ancient Greek for a living.
Renée Fleming is one of the most highly-acclaimed singers of our time, performing on the stages of the world's greatest opera houses, theaters, and concert halls. In 2013, President Obama awarded her the US National Medal of Arts. Winner of four Grammy awards, Fleming has sung for momentous occasions ranging from the Nobel Peace Prize ceremony to the Diamond Jubilee Concert for HM Queen Elizabeth II at Buckingham Palace.
Fleming earned a Tony Award nomination for her performance in the 2018 Broadway production of Rodgers and Hammerstein's Carousel. Her new album Renée Fleming: Broadway was released in September by Decca. She is heard on the soundtracks of the 2018 Best Picture Oscar winner The Shape of Water and Three Billboards Outside Ebbing, Missouri, and she provided Julianne Moore's singing voice for the film Bel Canto.
As artistic advisor to the John F. Kennedy Center for the Performing Arts, Fleming spearheads a collaboration with the National Institutes of Health focused on music, health, and neuroscience. Among her awards are the Fulbright Lifetime Achievement Award, Germany's Cross of the Order of Merit, France's Chevalier de la Légion d'Honneur, and Honorary Membership in the Royal Academy of Music.
Ben Whishaw is an award-winning actor. He starred as Grenouille in the critically acclaimed Perfume: The Story of a Murderer. Other film credits include My Brother Tom (Most Promising Newcomer, British Independent Film Awards), I'm Not There (The Independent Spirit Awards' prestigious Robert Altman Award), Enduring Love, Layer Cake, Stoned, The Tempest, Brideshead Revisited, Bright Star, The International, Suffragette, The Lobster, The Zero Theorem, In the Heart of the Sea, Lilting, Cloud Atlas, The Danish Girl, and the role of Q in the latest James Bond films Skyfall and Spectre. Whishaw also voiced the title role of Paddington Bear in Paddington and Paddington 2.
Whishaw's television performances include A Very English Scandal (2019 Golden Globe Award for Best Performance by an Actor in a Supporting Role in a Series, Limited Series, or Motion Picture Made for Television; Critics Choice Award for Best Supporting Actor in a Movie or Limited Series), Criminal Justice (2009 Emmy Award for Best Performance by an Actor and the Royal Television Society, UK [RTS] Award for Best Male Actor), in addition to a BAFTA TV Award nomination. Further credits include ITV's The Booze Cruise, Nathan Barley, BBC's The Hour, Richard II (BAFTA Winner for Best Leading Actor), and London Spy.
For stage, Whishaw received an Olivier Award nomination for his performance in His Dark Materials (Old Vic, following transfer from National Theatre). Other theater credits include Mojo (Harold Pinter Theatre), Peter and Alice (Noel Coward Theatre), The Pride (Lucille Lortel Theatre), Cock (Royal Court Theatre), Some Trace of Her and The Seagull (National Theatre), Leaves of Glass (Soho Theatre), Hamlet (Old Vic), Bakkhai and Against (Almeida Theatre), Julius Caesar (The Bridge Theatre), and The Crucible on Broadway. Whishaw appeared as Michael Banks opposite Emily Blunt and Emily Mortimer in the sequel to Disney's Mary Poppins, Mary Poppins Returns, and has since completed filming Armando Lanmucci's The Personal History of David Copperfield.
Katie Mitchell has directed over 100 productions in a career spanning 28 years. She has directed 74 theater productions including in London, Amsterdam, Milan, Berlin, Stockholm, Cologne, Vienna, Salzburg and Hamburg. She has directed 28 operas in the UK, Holland, France, Germany, and Denmark. In the UK, she has directed nine productions for the Royal Shakespeare Company, 19 for the National Theatre, and 12 for the Royal Court Theatre. She has been an associate director at all three organizations.
Mitchell is currently resident artist at the Royal Court Theatre (London), the Schaubühne Theatre (Berlin), and the Deutsches Schauspielhaus (Hamburg). She has just finished a seven-year artist residency at the Aix-en-Provence Opera Festival (France). In 2015, the Stadsschouwburg Theatre in Amsterdam held a retrospective of her opera and theater work, presenting eight productions from across Europe.
In 2005, Mitchell directed a stage adaptation of Virginia's Woolf's novel The Waves, bringing theater and cinema together in a new art form called live cinema. She has subsequently directed over 15 live cinema productions, many of which have toured worldwide. These groundbreaking productions have changed the way in which video is used in theater.
Mitchell is a climate change activist and an outspoken feminist, advocating for equal pay for women in theater and opera. As an associate director at the National Theatre, she was the first director to persuade the management to make a professional production for children under five.
Katie Mitchell has won numerous awards for her work. In 2009, she was presented with the Order of the British Empire (OBE) for her services to theater.
Paul Clark is co-artistic director of the London-based performance company CLOD ENSEMBLE and has written scores for all its productions to date—ranging from totally acoustic works to multi-speaker installations. Recent performances include Silver Swan (Tate Modern, Turbine Hall) for seven singers; Under Glass (Sadler's Wells), a surround-sound installation; An Anatomie (Sadler's Wells) for electronics, live orchestra, and a rock band; and Must (Public Theater, New York, with Peggy Shaw) for a jazz trio.
Clark has written music for and with a hugely diverse range of musicians from Opera North, Manchester Camerata, Österreichisches Ensemble für Neue Musik, and Welsh National Opera to Dangermouse, Yukihiro Isso, Caoimhín Ó Raghallaigh, and Mark E Smith (The Fall). He has created numerous cross-disciplinary works in galleries, concert halls, and theaters.
Clark has written dozens of scores for theater in the UK and internationally. He has a longstanding collaboration with Katie Mitchell, for whom he has written over 20 scores, and with Gare St Lazare, with whom he created Here All Night (Lincoln Center, New York, and The Abbey, Dublin), an acclaimed words-and-music piece using texts by Samuel Beckett.
Alex Eales designs for theater, dance, and opera with a focus on new writing and live video work. His recent theater designs with director Katie Mitchell include the world premiere of Martin Crimp's Sleeping Men and 4.48 Psychosis for the Neue Schauspielhaus, Hamburg; Alice Birch's Anatomy of a Suicide for the Royal Court Theatre; and La Maladie de la Mort for the Théâtre des Bouffes du Nord, Paris. Other productions include Neues Stück II for Tanztheater Wuppertal Pina Bausch, Into the Woods for Théâtre du Châtelet, and Macbeth for Opera Theatre St Louis.
Sussie Juhlin-Wallén
Costume Designer
Sussie Juhlin-Wallén is a UK-based costume designer who studied theater design at Wimbledon College of Arts. Her theater productions include When we have sufficiently tortured each other (National Theatre, London, 2019), I'm Not Running (National Theatre, London, 2018), Schatten (Schaubuhne, Berlin, 2016), Cleansed (National Theatre, London, 2016), Ah, Wilderness (Young Vic Theatre, London, 2015), The Cherry Orchard (Young Vic Theatre, London, 2014), The Forbidden Zone (Salzburger Festspiele, 2014), and Wunschloses Unglück (Burgtheater, Vienna, 2014).
Anthony Doran
Lighting Designer
Anthony Doran trained in lighting design at Rose Bruford College. His recent theater lighting design work includes Katie Mitchell's multimedia productions of La Maladie de la Mort for Théâtre des Bouffes du Nord and Shadows (Eurydice Speaks) at the Schaubühne. His work in lighting for dance includes Psychoacoustic and Asymptote for Jack Philp Dance. Doran has collaborated with Jack Knowles as an assistant lighting designer on Reisende auf einem Bein (Traveling on One Leg) and other productions. He has also toured extensively as a re-lighter and worked on numerous fashion events.
Donato Wharton
Sound Designer
Donato Wharton is a musician and sound designer. He lives in Berkshire, UK. Recent theater sound design includes La Maladie de la Mort (Théâtre des Bouffes du Nord, Paris, and European tour), De Meiden (Toneelgroep Amsterdam), Schlafende Männer, 4.48 Psychose, and Glückliche Tage (Deutsches Schauspielhaus, Hamburg), all directed by Katie Mitchell. He has toured extensively as the Sound Manager for Robert Lepage/Ex Machina's shows The Blue Dragon and Playing Cards 2: Hearts. His music has been used in radio features, television programs, and theater productions internationally.
Lily McLeish
Associate Director
Lily McLeish is a theater director based in England and Germany. She is a creative fellow of the Royal Shakespeare Company; director of Fizzy Sherbet, a new writing initiative for women playwrights; and works as associate director to Katie Mitchell on productions across Europe. As director, her numerous credits include Schism (Park Theatre, London) and A Colder Water Than Here (Vault), awarded the Origins Award For Outstanding New Work. As associate director, she worked on La Maladie de la Mort (Bouffes du Nord), Anatomy of a Suicide, 2071 (Royal Court), and 4.48 Psychosis (Deutsches Schauspielhaus Hamburg), among other productions.
Simona Scotto
Choreographer
Simona Scotto is a choreographer based in London. She is rehearsal director for Sadler's Wells' Company of Elders and her commissions for the company include As Time Goes By (The Chassé Theater, Breda, Netherlands), Man Alone (Channel 4 Five O'Clock Show) and Timeless Touch (Festspielhaus, St. Pölten, Austria). Other recent works by Scotto include Rodin the Man, the Artist, the Lover, a work commissioned by the British Museum for its recent Rodin exhibition. Scotto has also worked on productions with artists including Hofesh Shechter Company, Richard Alston, Matthew Bourne's New Adventures, and Wayne McGregor Dance Company.
Katherine Dilworth
Deputy Stage Manager
Katherine Dilworth trained in stage management at the renowned Bristol Old Vic Theatre School in England and is now based between Edinburgh and London. Her stage management work includes the world premiere of Sleeping Men, directed by Katie Mitchell (Deutsches Schauspielhaus, Hamburg, 2018) and Monument, a binaural audio project created by David Rosenberg and Ben and Max Ringham (Trafalgar Square, Central London), among other productions. She also works for Underbelly, a UK-based live entertainment company, operating the Edinburgh Fringe Festival and produces Underbelly Festival Southbank, one of the biggest multi-arts offerings in London.
Katie Young's Broadway and tour credits include The King and I, Hamilton, Something Rotten, and Once. Her Off-Broadway and regional credits include Lewiston/Clarkston and The Few (Rattlestick), What We're Up Against (WP Theater), Vanity Fair and Stupid Fcking Bird* (Pearl), The Courtroom and Blueprint Specials (Waterwell), Hudson Valley Shakespeare Festival, Playwrights Horizons, School of Rock, Amazing Grace, RENT, Women of Will, The Best of Everything, and many productions with BEDLAM. As director, her credits include Loyalty (Without A Net Productions) and Julius Caesar (Pocket Universe).
"…the female voice—sometimes hidden, sometimes forbidden, sometimes misunderstood, and sometimes heard loud and clear—reverberates through culture…"
"There is a simple metaphor at the heart of this production about how the female voice—sometimes hidden, sometimes forbidden, sometimes misunderstood, and sometimes heard loud and clear—reverberates through culture. In the spirit of form meeting content, the soundtrack is made entirely from samples of Renée's extraordinary voice—sometimes hidden, sometimes loud and clear. We recorded every note, every consonant and vowel sound, creating new 'instruments' out of which her live voice slowly emerges. Everything you hear—a double bass, percussion, a police siren, the air conditioning, otherworldly drones—is made out of one woman's voice."
— Paul Clark, Composer
Location and dates
This event takes place in The Griffin Theater.
Tuesday – Saturday at 7:30 pm
Sunday at 3:00 pm
Previews April 6 and 7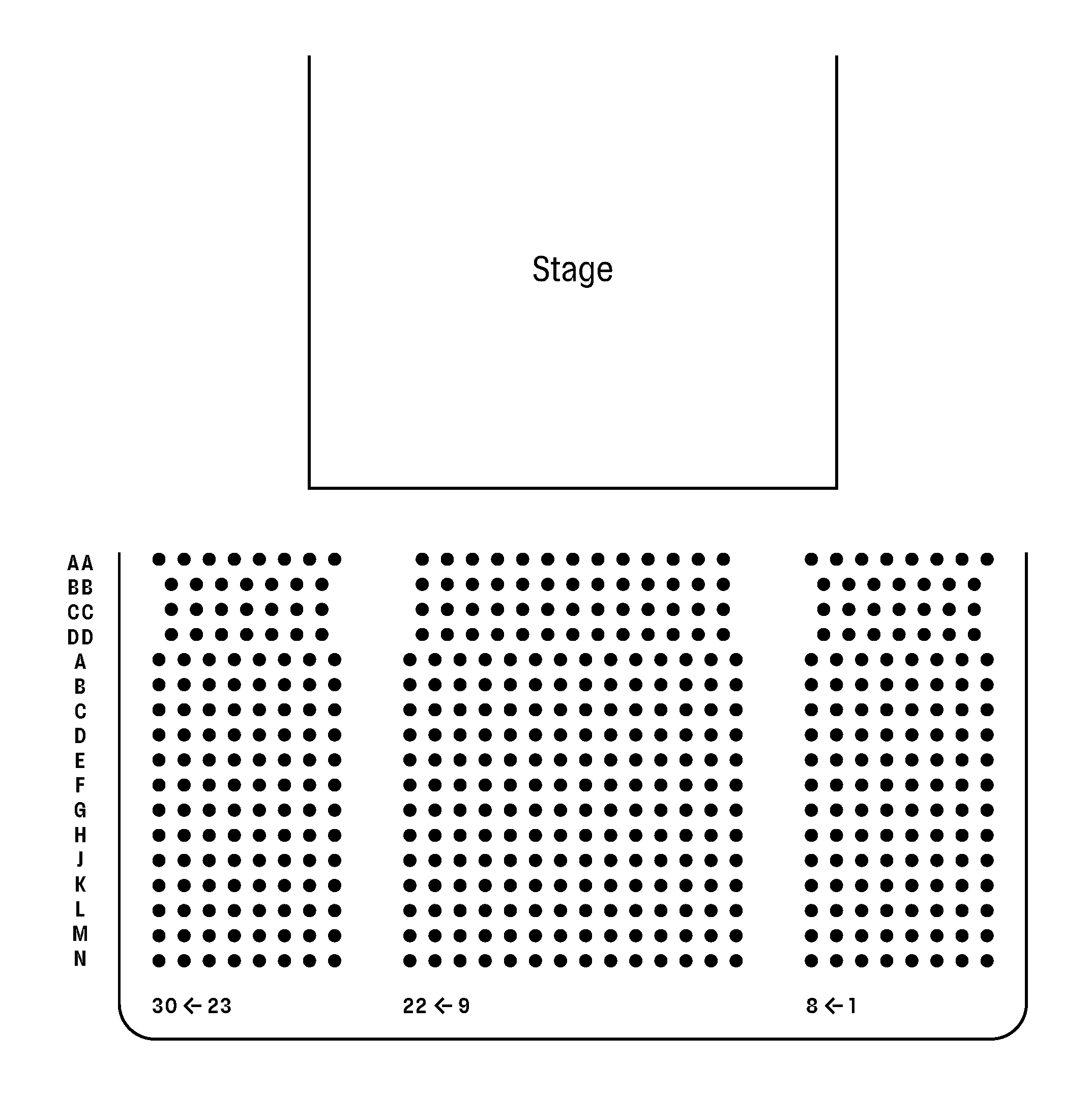 Details
Running time: Approximately 90 minutes

Doors open 30 minutes before curtain
No intermission

Standard assisted listening devices (FM) are available at the entrance to The Griffin Theater

Membership does not guarantee ticket availability, so we encourage you to book early

All tickets sales are final; times and performers are subject to change

Performers smoke during the show
Recommended for ages 11 and up
Robert Currie, Collaborating Artist
Lisa Hurst, Production Stage Manager (United Kingdom rehearsals and New York)
Laura Deards, Production Stage Manager (United Kingdom rehearsals)
Katherine Dilworth, Deputy Stage Manager
Claire F. Martin, Assistant Director
Harry Johnson, Sound and Music Assistant
Lucy Martin, Assistant Costume Designer
John Higgins and Hugo Trebels, United Kingdom Production, Media Mayhem
Gabriel Firestone, Associate Set Designer
Allyson Combs, Props Supervisor
Chris Kerr, Men's Tailoring
Will Skeet, "Marilyn" Dress and Undergarments
David Plunkett, Ladies' Tailoring for Renée Fleming
Jeff Churchill, Jitterbug Boy, "Marilyn" Shoe Reconstruction
Giuseppe Cannas, "Marilyn" Makeup Consultant
Sarah Lou Packham, Wig Supervisor
Stephen Sury, Production Carpenter
Jason Cohen, Head Props
Seth Huling, Head Sound
Maytté Martinez, Head Electrician
Max Gordon, Keyboard/Conductor/Ableton Operator
Ann Comanar, Head Wardrobe/Dresser to Renée Fleming
Jason Frey, Assistant Wardrobe/Dresser to Ben Whishaw
Loryn Pretorius, Hair and Make-up Supervisor
Scenery provided by Tom Carroll Scenic. Lighting equipment provided by 4Wall Lighting. Additional audio equipment provided by Sound Associates.
Alex Poots, Artistic Director and CEO
Laura Aswad, Producer
Marc Warren, Director of Production
Isaac Katzanek, Production Manager
Sarah Pier, Production Supervisor
Joe DiMartino, Technical Director
Stephanie Quaye, Associate Producer
Acknowledgments
Special thanks to Laurie Anderson, Paul Batsel, Romana Jaroff, and Kathryn Spellman.

The Actors and Stage Managers employed in this production are members of Actors' Equity Association, the Union of Professional Actors and Stage Managers in the United States. actorsequity.org
Thank you to our partners

The Founding Bank of The Shed is
The Shed is connected by
The creation of new work at The Shed is generously supported by the Lizzie and Jonathan Tisch Commissioning Fund and The Shed Commissioners.
Major support for live productions at The Shed is provided by the Charina Endowment Fund.