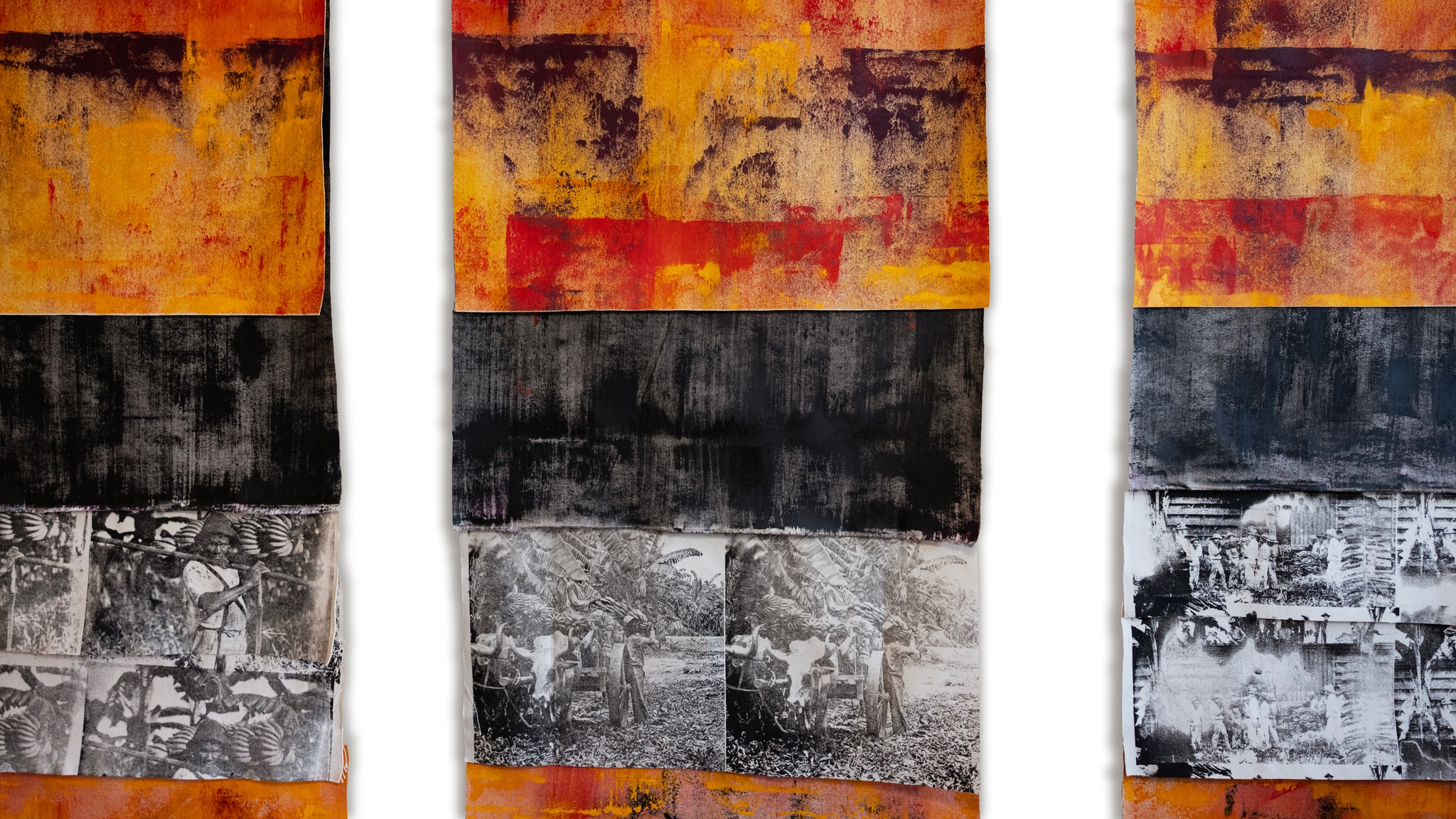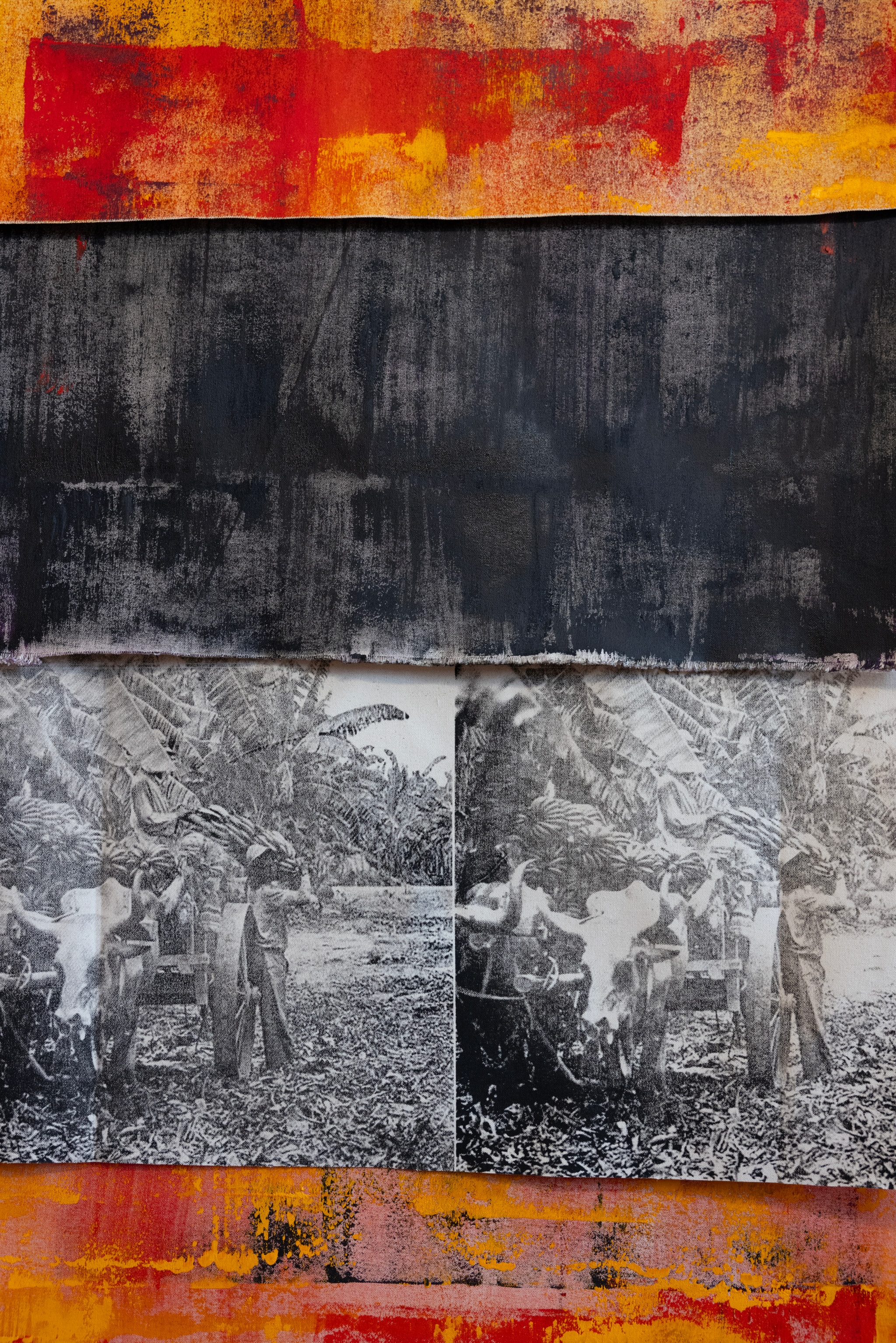 Luis A. Gutierrez
OPEN CALL 2023 GROUP EXHIBITION
An installation inspired by nine demands made by United Fruit Company workers in 1928
About this commission
Luis A. Gutierrez's mixed-media installation Las Nueve Demandas (The Nine Demands) uses hand-sewn layers of oil-painted canvases, and screen-printed images to delve into the story of United Fruit Company workers in Colombia in 1928. Visitors can move through the installation's nine hanging sections, which represent the nine demands made by the banana plantation workers to improve their working conditions during a strike that led to their massacre by the Colombian Army. For the artist, their demands represent the ongoing fight of the working class for fundamental human rights and against the damaging effects of imperialism. This installation aims to create a bridge between the past and present by presenting this history of labor abuse in the absence of unions.
Creative Team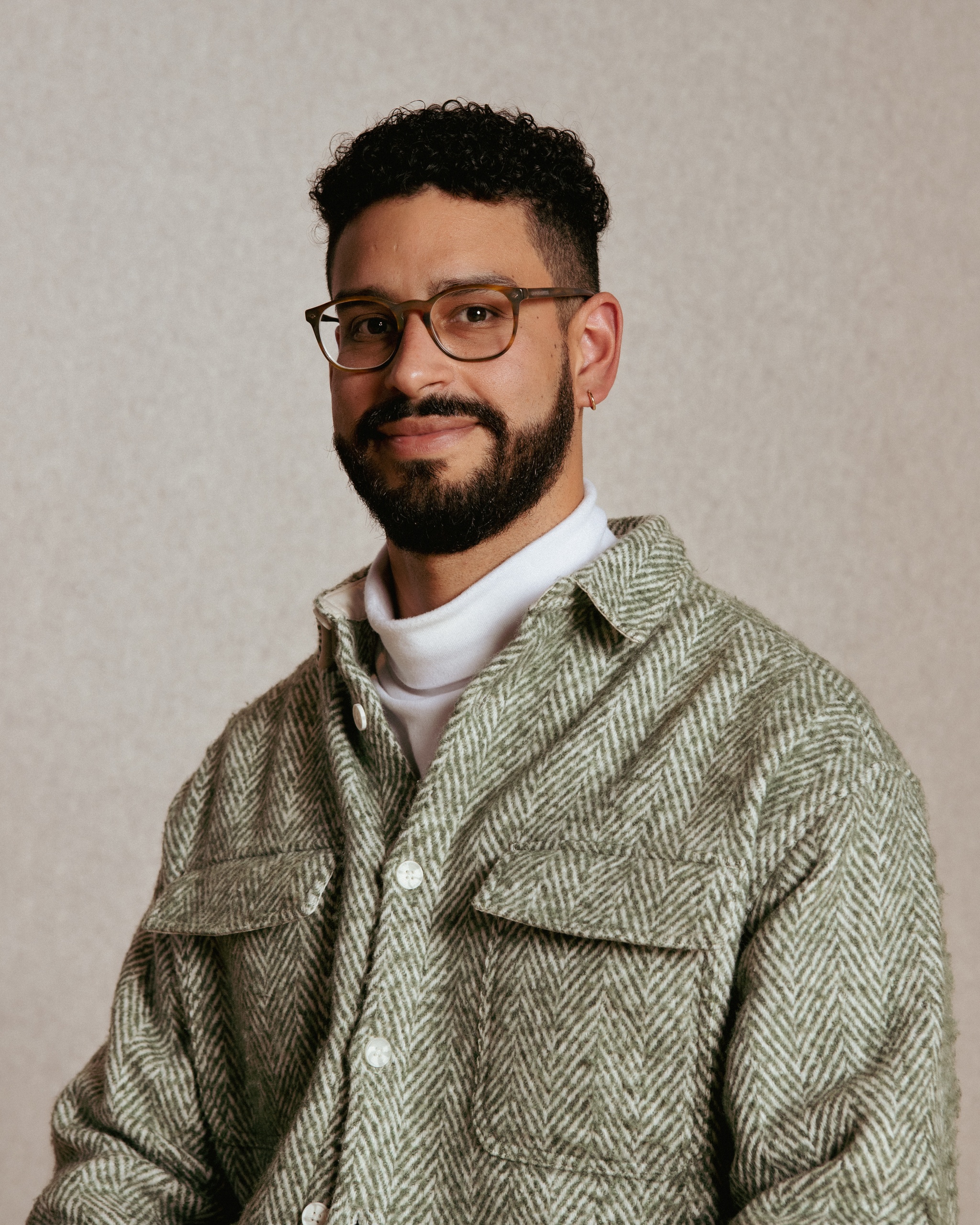 Luis A. Gutierrez
Luis A. Gutierrez is a mixed-media artist connecting our past and present through the exploration of historical events. He creates multilayered paintings and installations by dissecting painted canvases and abstracting historical images. Gutierrez presented the solo exhibition Entre Sombras | Between Seams at the Cherry Arts Gallery (Ithaca, New York) in 2023 and was a 2022 resident at the Saltonstall Foundation for the Arts (New York). In 2021, he received the City Artist Corps Grant (NYC); in 2020, he was an AIM Fellow Artist at The Bronx Museum of the Arts (NYC). In 2019, Gutierrez presented the solo exhibition Entre Sombras, From Figuration to Abstraction at GoggleWorks Center for the Arts (Pennsylvania). In 2016, Gutierrez was a semi-finalist in the Bombay Sapphire Artisan Series (Florida) and received the Launchpad Artist Award and a site-specific installation from Spectrum Miami Art Fair. He has also shown work in the Coral Springs Museum of Art (Florida), Contemporaneo Asheville (North Carolina), SoMAD (NYC), and Christie's (NYC).
part of an exhibition
Open Call 2023 Group Exhibition
Read more about "Open Call 2023 Group Exhibition"
All details for "Open Call 2023 Group Exhibition"
Thank you to our partners

The Sponsor of Open Call is

Support for Open Call is generously provided by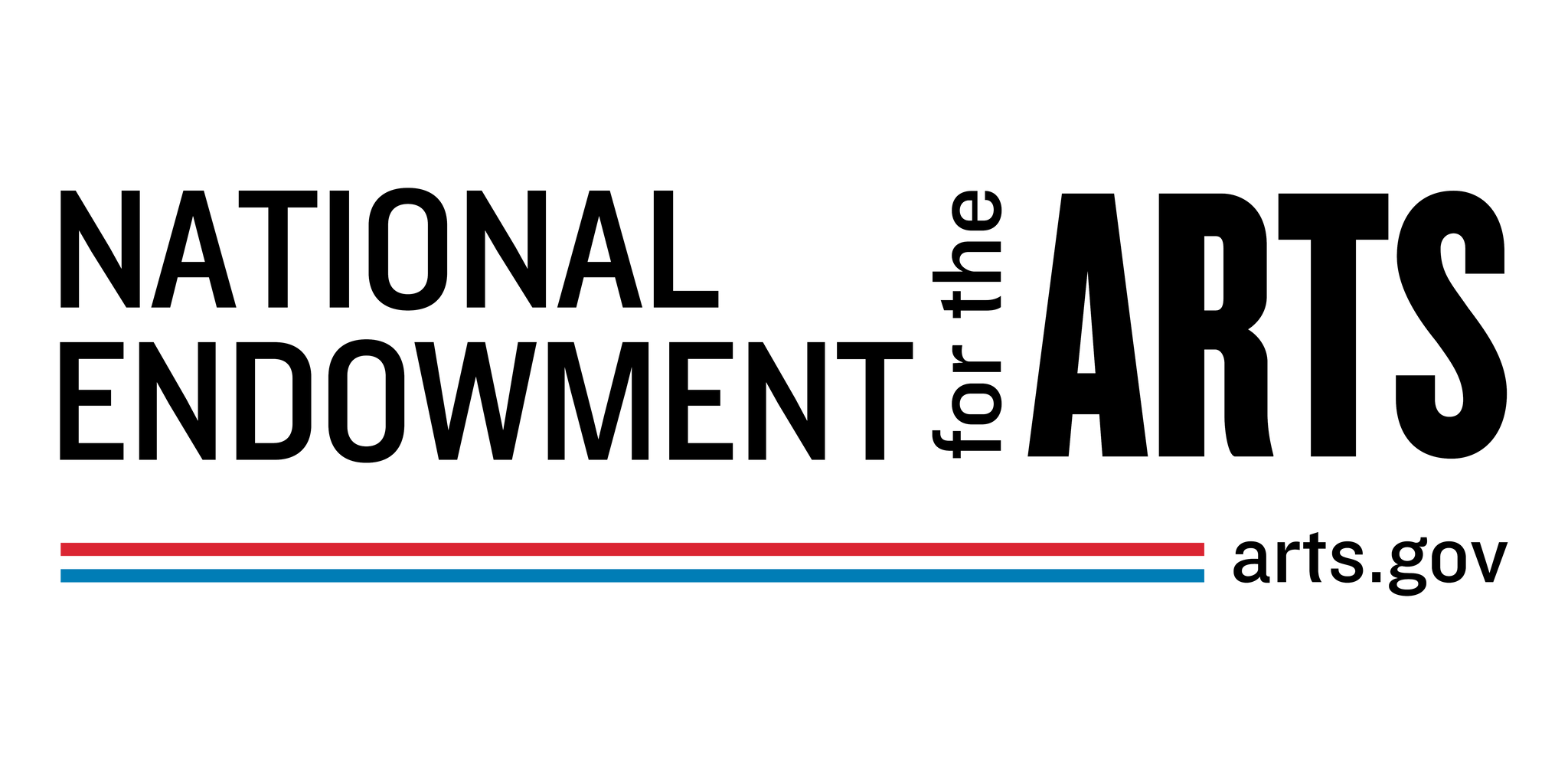 Additional support for Open Call is provided by Warner Bros. Discovery 150, The Wescustogo Foundation, and Jody and John Arnhold | Arnhold Foundation.
The creation of new work at The Shed is generously supported by the Lizzie and Jonathan Tisch Commissioning Fund and the Shed Commissioners.