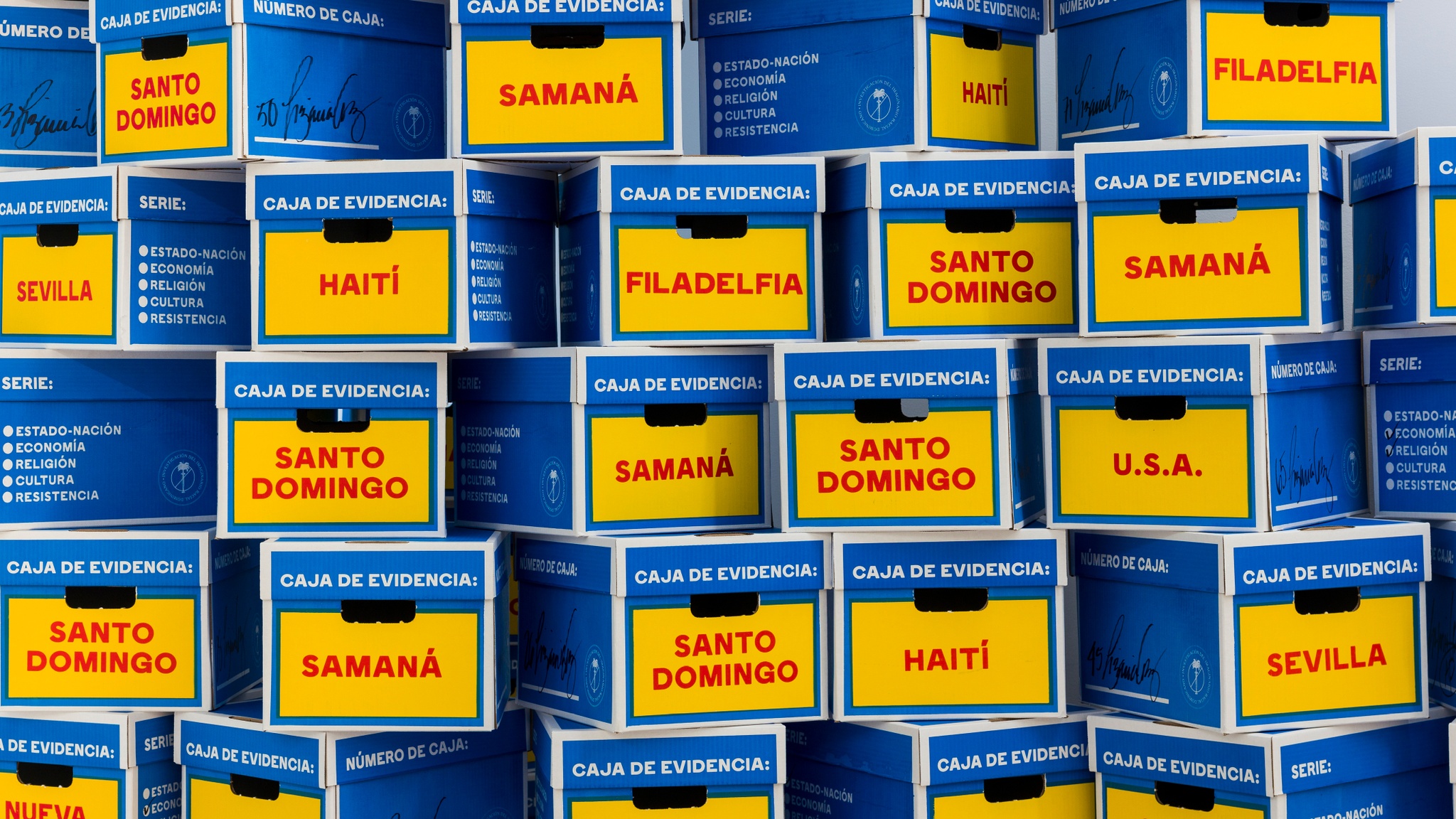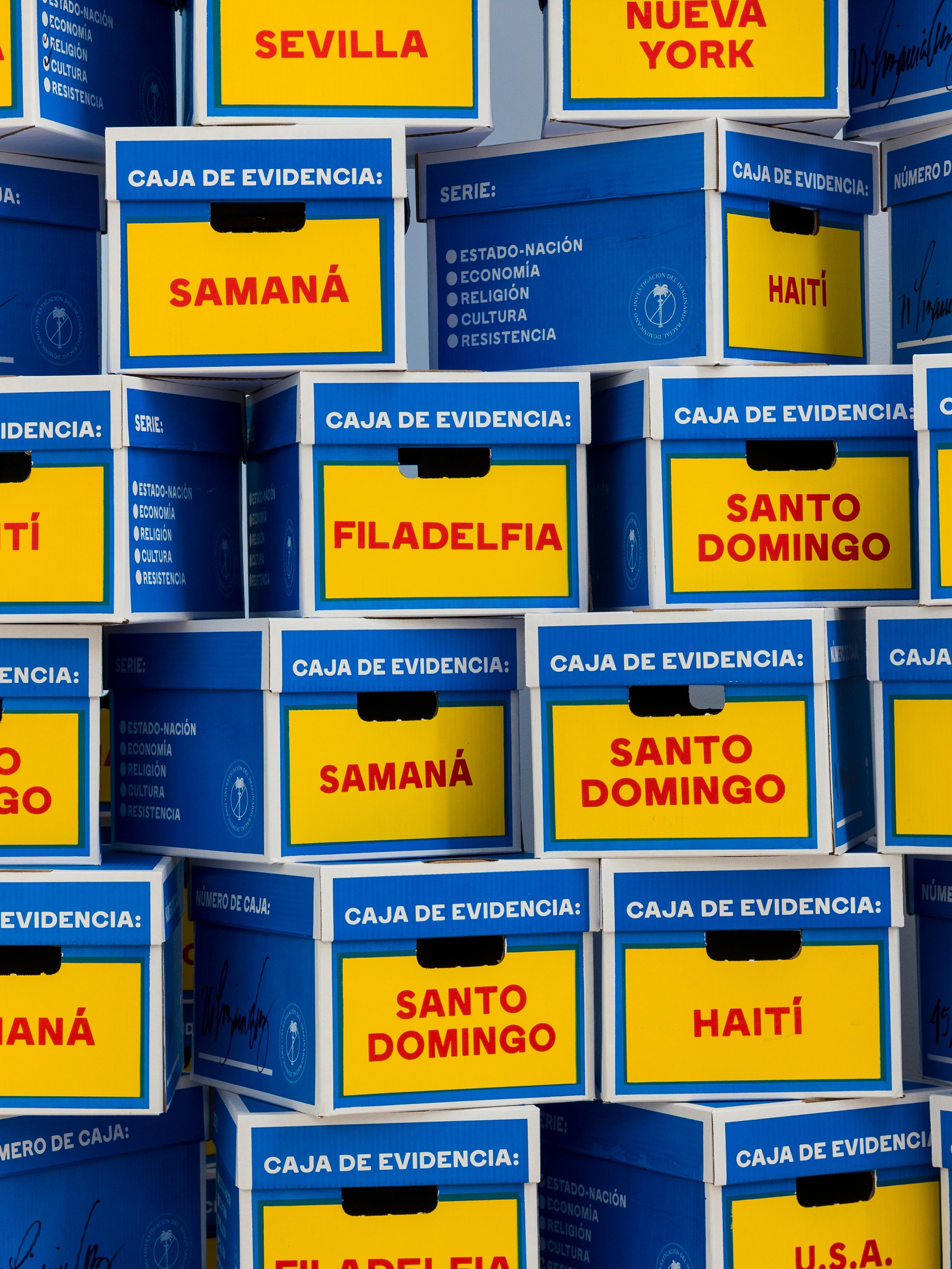 Lizania Cruz
OPEN CALL 2023 GROUP EXHIBITION
A participatory multimedia installation illuminating how inquiry is performed and translated
About this commission
Lizania Cruz's Evidence 071: Frederick Douglass and The Commission of Inquiry is a multimedia installation using video, sculpture, and an interactive app to investigate how nation states carry out official public policy research. The installation centers on a sculptural pulpit—created by Cruz based on an illustration she found while carrying out archival research—that abolitionist Frederick Douglass may have stood on while giving a speech in Samaná in the Dominican Republic in 1871. In that year, United States president Ulysses S. Grant sent a delegation to Santo Domingo (as the Dominican Republic was then called) to assess public opinion on and the material benefits of annexation to the United States. Based on the findings, the group compiled a report titled the Commission Inquiry that was then presented to the US Congress.
In addition to his speech during the trip, Douglass conducted interviews with the community of African Americans who had settled on the island in 1824 to escape enslavement in the United States, and worked to garner support for annexation. Evidence 071—including archival documentation of the report and other documents juxtaposed with field testimonies Cruz collected during her own research trip to Samaná—questions Douglass's role as the commission's assistant secretary, inviting the audience to testify through the app as to whether he should be considered a suspect in or a witness to the undermining and erasure of Blackness in the collective consciousness of the Dominican Republic. This work for Open Call extends Cruz's pursuit of these questions in her larger body of work titled Investigation of the Dominican Racial Imaginary.
Creative Team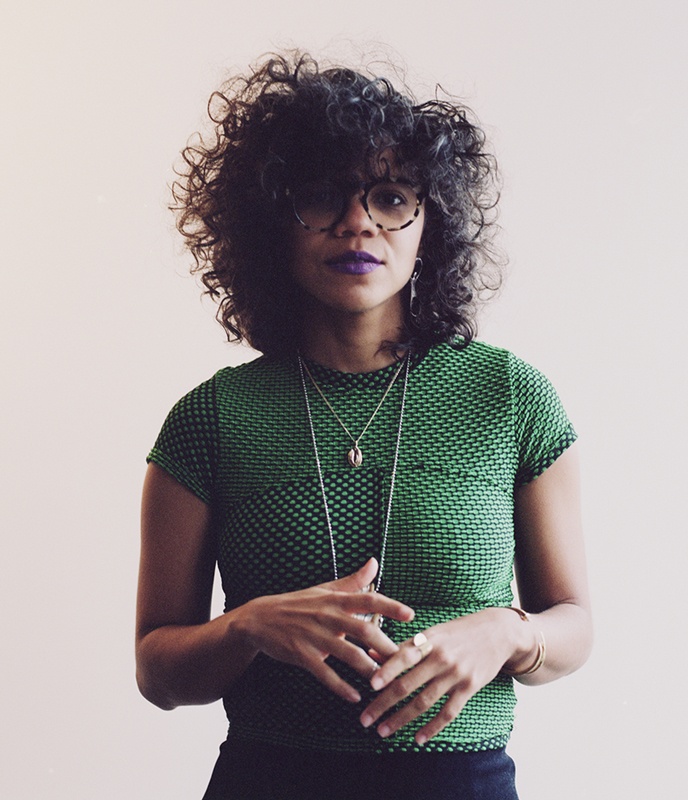 Lizania Cruz
Lizania Cruz (she/her) is a Dominican participatory artist and designer interested in how migration affects ways of being and belonging. Through research, oral history, and audience engagement, she creates projects that expand and highlight pluralistic narratives on migration. Cruz received the 2023 New York City Artadia Award. Recently, she was part of 52 Artists: A Feminist Milestone at the Aldrich Museum and ESTAMOS BIEN: LA TRIENAL 20/21, the first national survey of Latinx artists at el Museo del Barrio. Her work has been exhibited at Sharjah's First Design Biennale, Untitled, Art Miami Beach, The High Line, Bemis Center for Contemporary Arts, and more. She has presented solo shows at A.I.R. Gallery, CUE Art Foundation, International Studio & Curatorial Program, ISCP, Alma Lewis, and Proxyco gallery and has been featured in Hyperallergic, Fuse News, KQED Arts, Dazed Magazine, Garage Magazine, and the New York Times.
Part of an exhibition
Open Call 2023 Group Exhibition
Read more about "Open Call 2023 Group Exhibition"
All details for "Open Call 2023 Group Exhibition"
Thank you to our partners

The Sponsor of Open Call is

Support for Open Call is generously provided by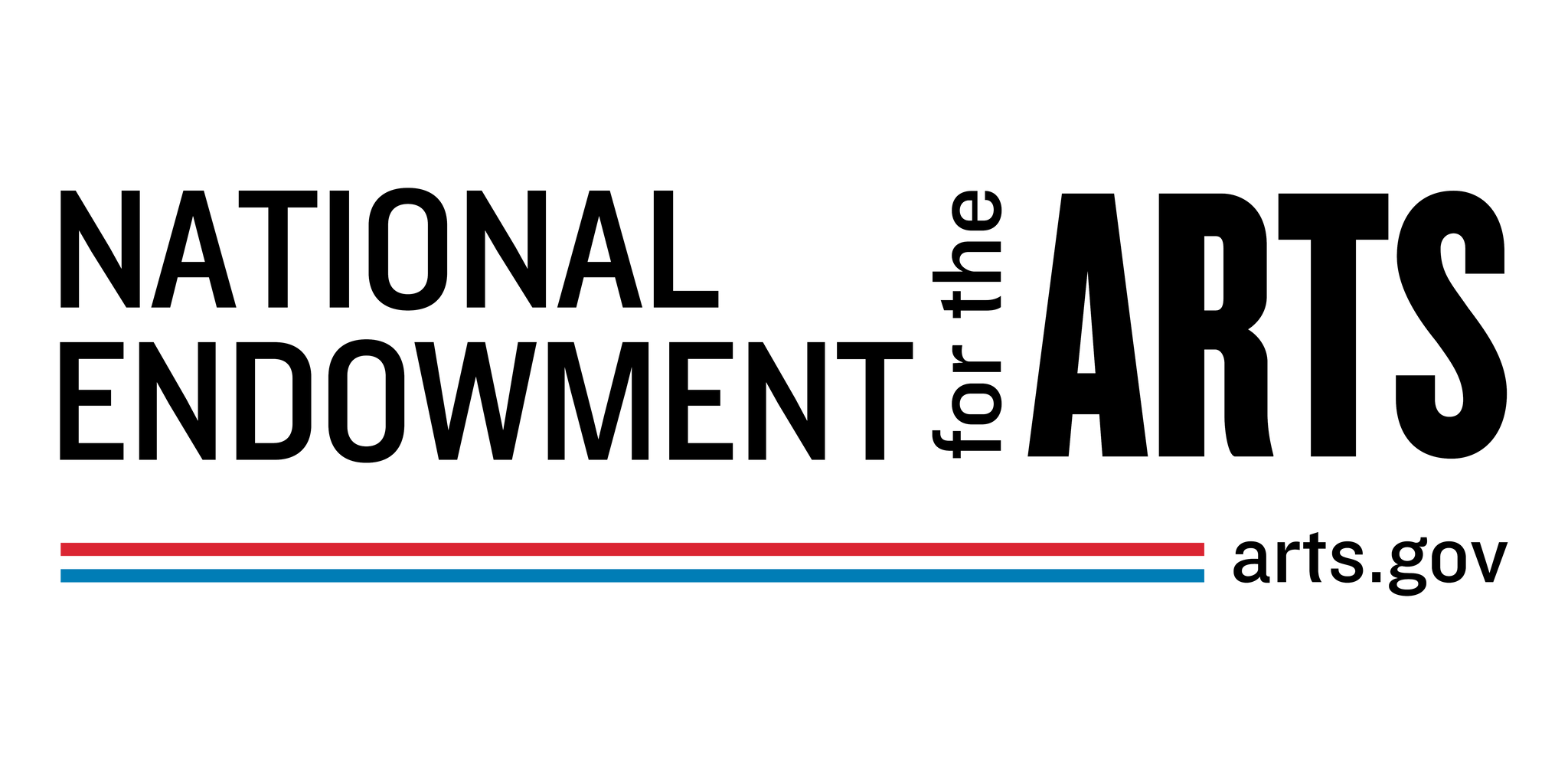 Additional support for Open Call is provided by Warner Bros. Discovery 150, The Wescustogo Foundation, and Jody and John Arnhold | Arnhold Foundation.
The creation of new work at The Shed is generously supported by the Lizzie and Jonathan Tisch Commissioning Fund and the Shed Commissioners.