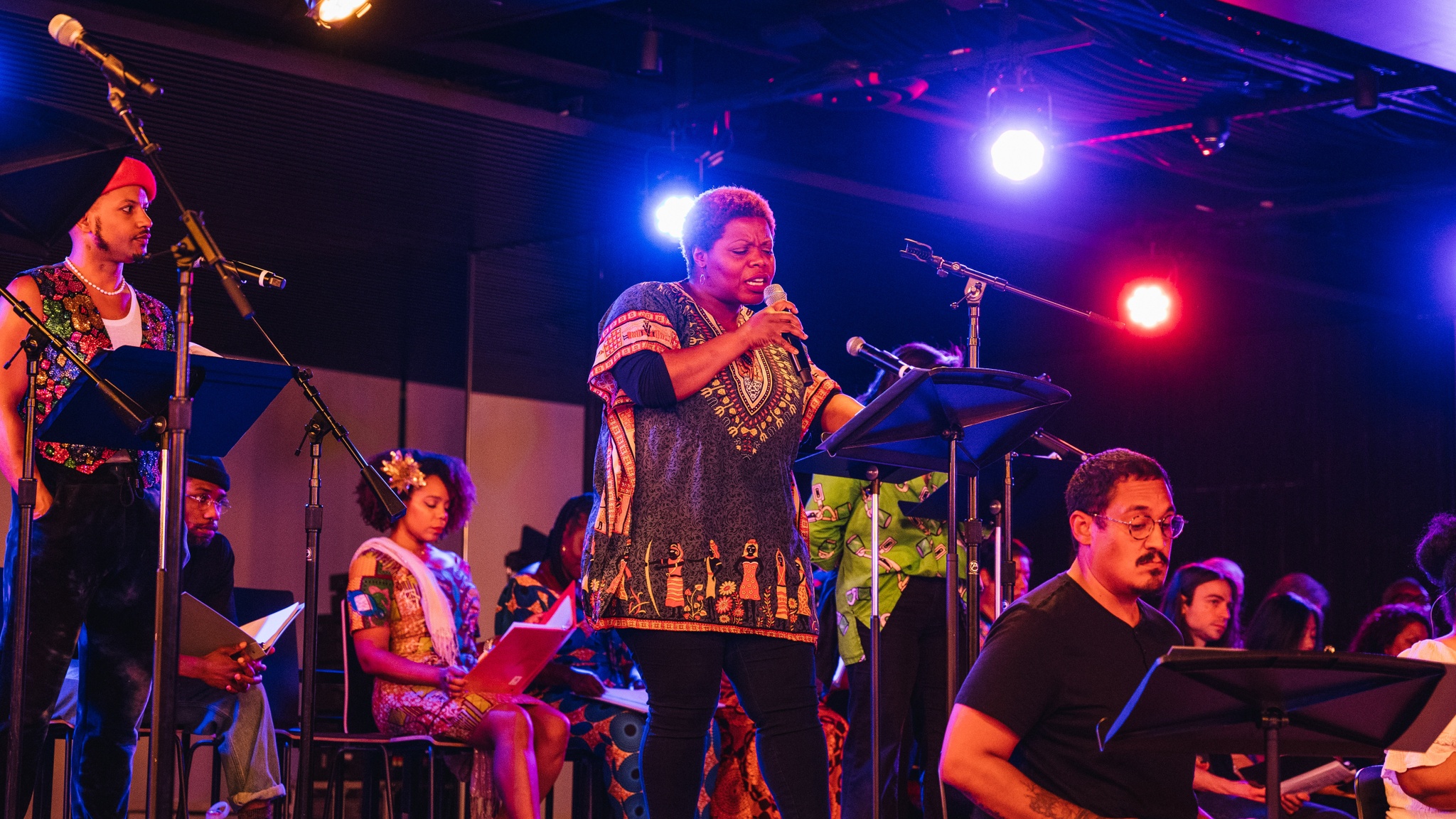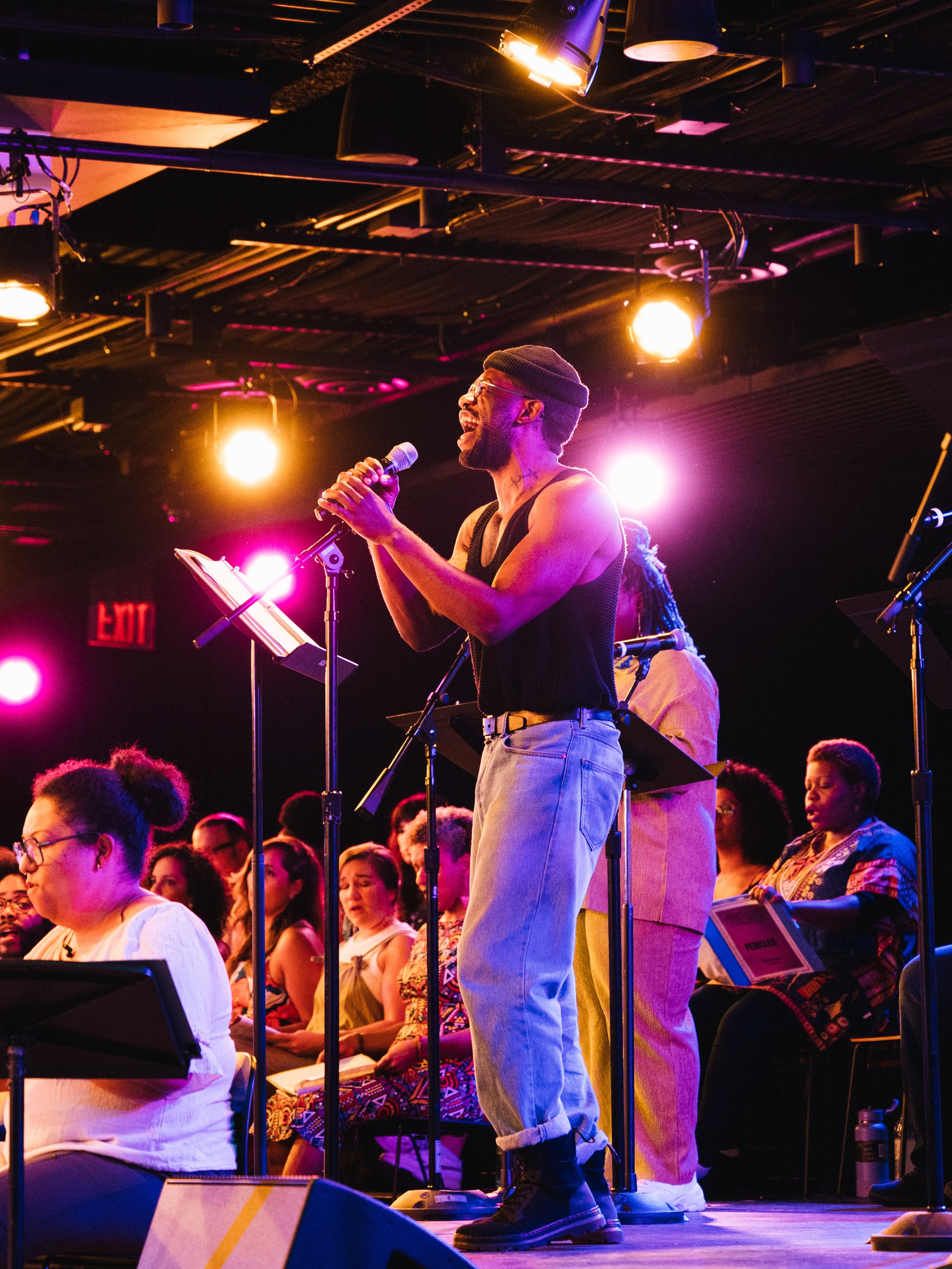 A workshop reading of an epic musical adaptation celebrating hard-won joy
About this program
In its second year in residency at The Shed, The Fire Ensemble, led by artistic director Troy Anthony, presents a workshop reading of Anthony's new musical adaptation of Shakespeare's Pericles. Anthony combines influences from Black musical traditions including gospel and R&B with Shakespearean verse to offer an updated take on shipwrecks, pirates, jousting tournaments, and epic journeys in the first public sharing of this work. Continuing The Fire Ensemble's collective approach that centers intergenerational BIPOC communities, Pericles explores themes of grief and hard-won joy.
Originally commissioned and developed by The Public Theater, Oskar Eustis, Artistic Director, Patrick Willingham, Executive Director
Creative Team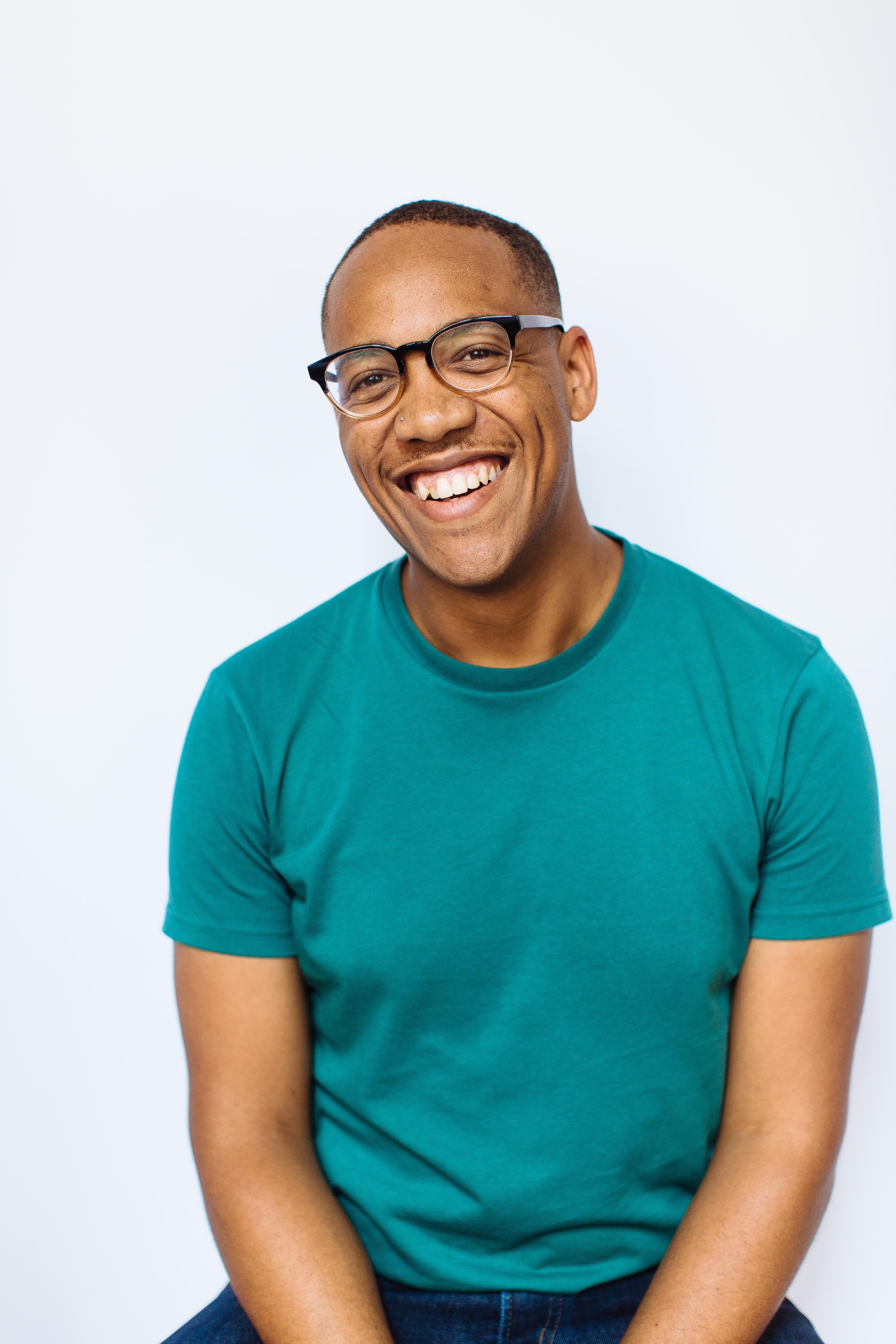 Troy Anthony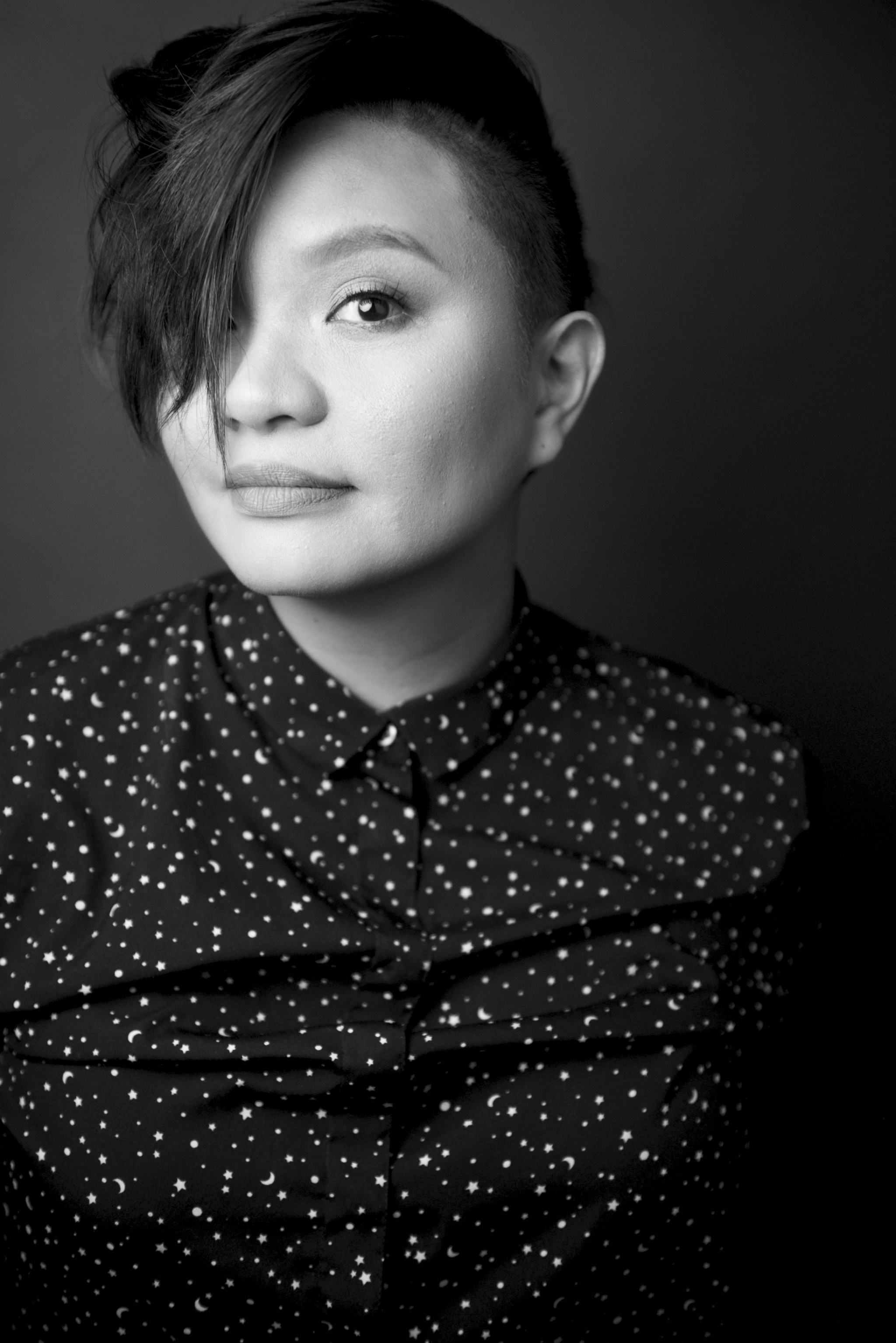 Mei Ann Teo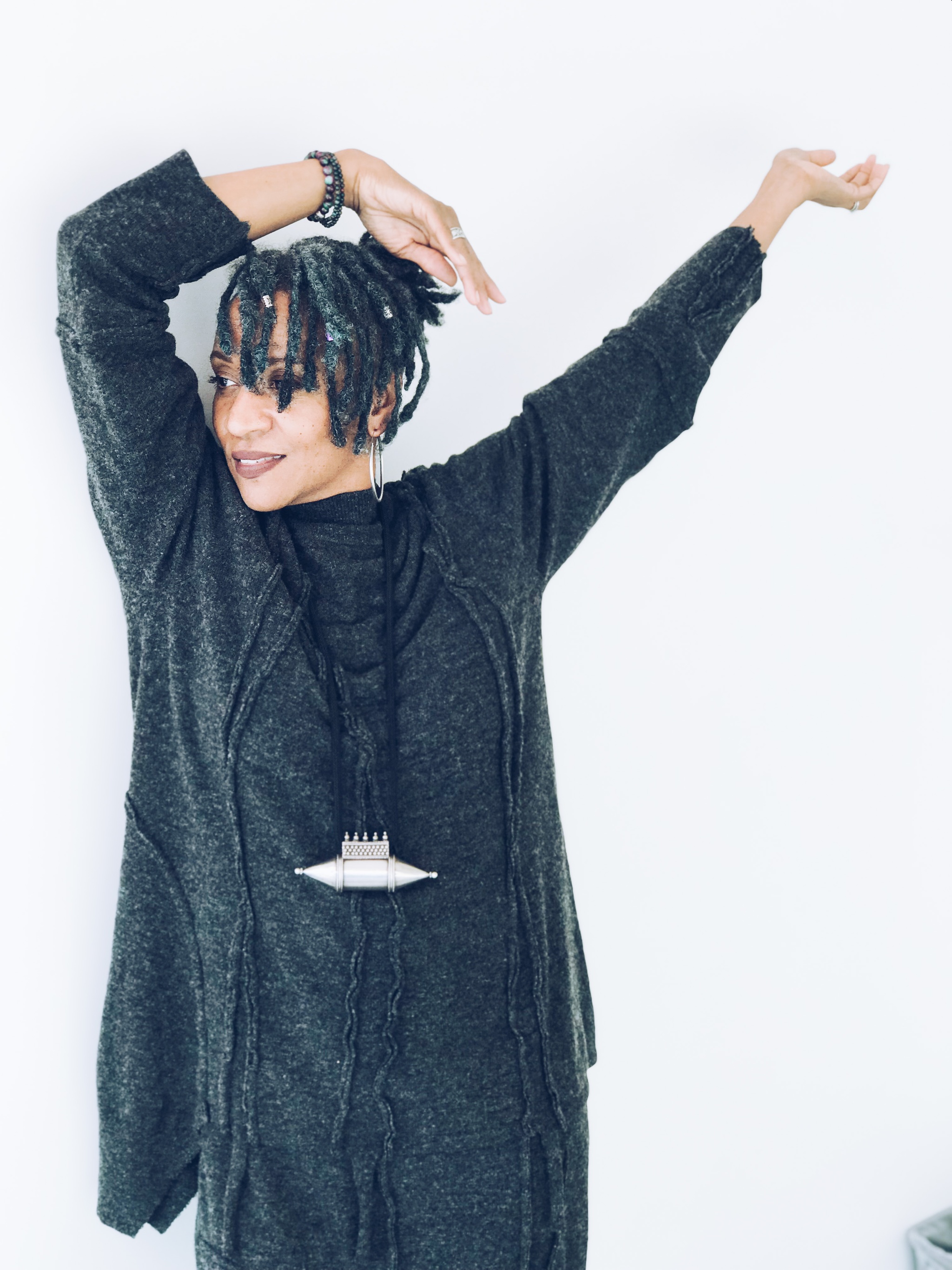 Torya Beard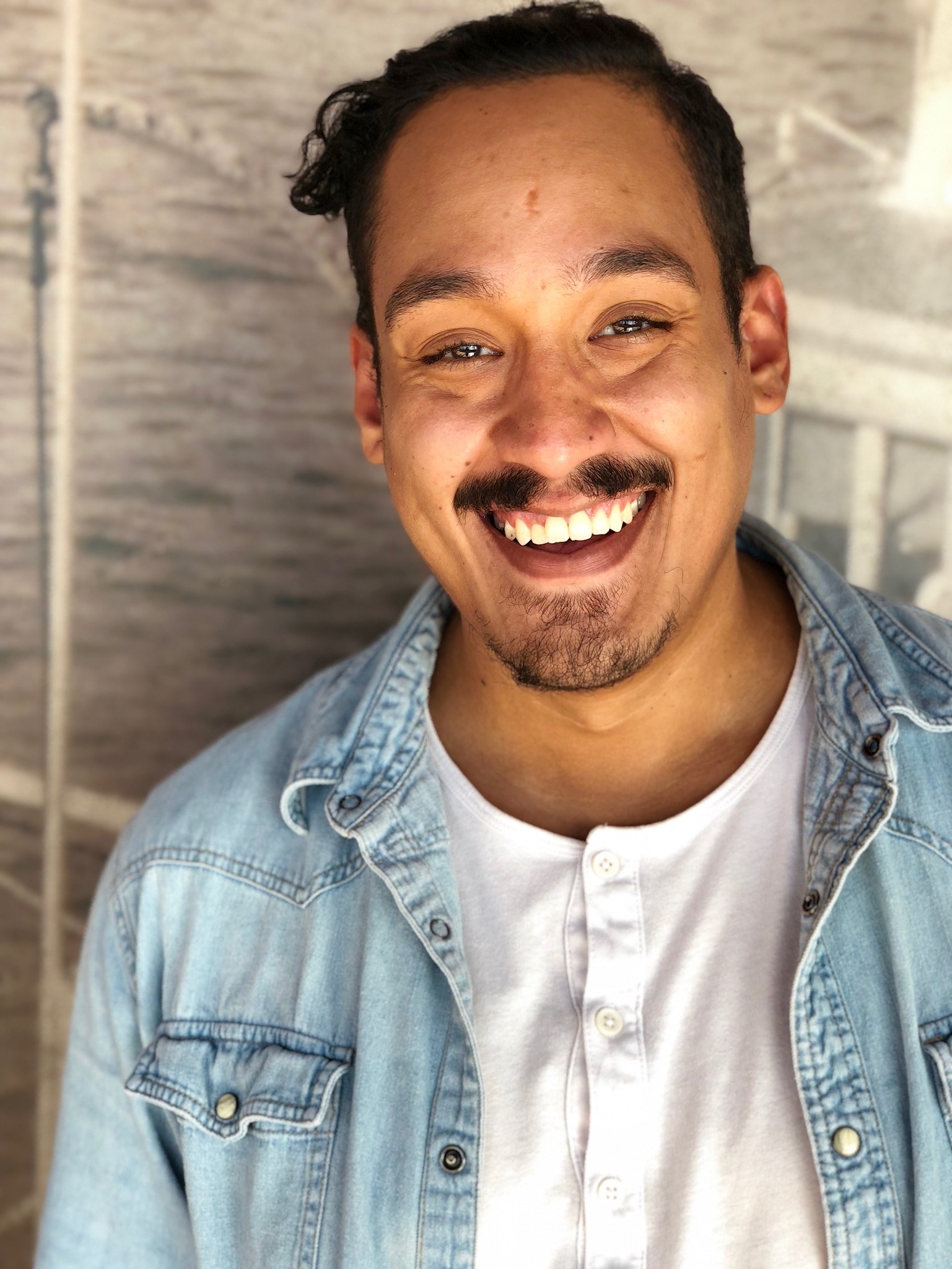 Gabriel Silva
Troy Anthony
Music and Lyrics
Troy Anthony is a Kentucky-born composer/lyricist, director, and theater-maker based in NYC practicing Black queer joy. His work lives at the intersection of art, social justice, and community practice. In this spirit, he recently founded The Fire Ensemble as a home to develop his work and to share the joy of singing in community, which is currently being incubated by The Shed.
He has received commissions from The 5th Avenue Theater, The Civilians, Oregon Shakespeare Festival, The Public Theater, The Repertory Theatre of St. Louis, and The Shed. He's enjoyed residencies with BLKSPACE, The O'Neill Theater Center, and Village Theater. Additionally, he's presented work at Joe's Pub, Rattlestick Playwrights Theater, JACK, Prospect Theater Company, the National Alliance of Musical Theater Conference, and 54 Below. Anthony recently received the Vivace Award from the Bret Adams and Paul Reisch Foundation and is currently an artist-in-residence at The Chelsea Factory.
Mei Ann Teo (they/them) is a queer immigrant from Singapore making theater and film at the intersection of artistic/civic/contemplative practice. As a director/devisor/dramaturg, they create across genres, including music theater, intermedial participatory work, reimagining classics, and documentary theater. Teo's work has been in international festivals including Belgium's Festival de Liege (Lyrics from Lockdown by Bryonn Bain), Edinburgh International Fringe, Beijing International Festival, and Singapore Theatre Festival. They helmed Dim Sum Warriors the Musical by Colin Goh and Yen Yen Woo, composed by Pulitzer Prize winner Du Yun for a national China twenty-five city tour. They have directed and/or developed new work at the Oregon Shakespeare Festival, Theatreworks Hartford, Playwrights Realm, Goodman Theatre, Public Theater, Berkeley Rep (Ground Floor), Crowded Fire, History Theatre, Page 73, Musical Theatre Factory, and the National Black Theatre. Recent work includes Jillian Walker's world premiere SKiNFoLK: An American Show at the Bushwick Starr; Madeline Sayet's Where We Belong at Shakespeare's Globe, the film at Woolly Mammoth, and the national tour; the North American premiere of Amy Berryman's Walden at Theatreworks Hartford (Best Production and Director- Connecticut Critics Award); and the English-language US premiere of Stefano Mason's 7 Minutes at Waterwell. Teo received the League of Professional Theatre Women's Josephine Abady Award, is the inaugural recipient of the Lily Fan Director Lilly Award, and has formerly served in artistic leadership as the artistic director of Musical Theatre Factory and the associate artistic director and director of New Work at Oregon Shakespeare Festival. 
Torya Beard is the recipient of APAP's Inaugural CIPA Award for Outstanding Achievement in Creative Producing and was featured in Variety and Lifetime's Power of Women: The Changemakers special for her work with A BroaderWay Foundation.
Beard's creative partnership with Ayodele Casel has been a significant collaboration. The pair developed various projects, including Bessie Award–winning dance film Ayodele Casel: Chasing Magic and Ayodele Casel + Arturo O'Farrill (The Joyce Theater); Ayodele Casel: Chasing Magic Live (A.R.T., The Joyce Theater); Really Rosie (City Center Encores! Off-Center); Sophisticated Ladies (University of Michigan); Ayodele Casel | Artists At The Center, Diary of a Tap Dancer V.6: Us, and Where We Dwell (New York City Center commissions); Rooted for the inaugural five-borough tour of New York City Center's On The Move; and Diary of A Tap Dancer v.4 (Spoleto Arts Festival). Beard and Casel are resident directors of Dance Lab New York's Tap Project and were co-curators of the Little Island Dance Festival.
Beard's other projects include Funny Girl's Broadway revival (assistant director); the Waitress 2021 Broadway remount (assistant director); American Repertory Theater's 2022 Gala (director); Jesus Christ Superstar: Highlights from the All-Female Studio Cast Recording; and Idina Menzel's 2017 world tour. Beard is executive director of A BroaderWay Foundation, artistic director of Excellence Community Schools, co-founder of tall poPpy, and sits on the boards of Earl Mosley's Diversity of Dance, Sole Defined, and Raja Feather Kelly's dance-theater-media company, the feath3r theory (TF3T). Learn more about Beard at toryabeard.com and @thatgirltorya.
Gabriel Silva
Director of Artistic Sign Language
Gabriel 'Gab' Silva is a New Yorker who grew up in The Bronx, who always loved performing and dancing as a child, but didn't showcase his talent until he was in his mid-20s. He started translating songs in ASL showcasing them at numerous events such as ASL Cabarets, The Wallis Theater, and more. He has also held a role as an assistant director, producer, director of artistic sign language and, most importantly, an awesome dad! He is currently living his days as an ASL music performer/interpreter, an actor, and an ASL instructor.
Cast
Phillip Johnson Richardson†, Pericles
Zonya Love†, Gower
Tiffany Mann†, Thaisa & Others
Danyel Fulton†, Marina & Others
Will Mann†, Antiochus/Simonides & Others
Soara-Joye Ross†, Dionyza & Others
Stacey Sargeant†, Diana & Others
Jaime Cepero†, Cerimon & Others
Diana Oh†, Lychordia/Lysimachus & Others
Aaron Michael Ray†, Helicanus/Cleon & Others
†Member of Actors' Equity Association
Choir
Halima Adams
Damion Allen
Clara Alston
Vishakha Apte
Danielle Baez
Olivia Bethea
Brandon Bogle
Meesh Brandt
Rev. Yolanda Brown
Vern Calhoun
Vanessa Clifton
Jack Coco
Christopher Dickson
Felicia Finch
Jesus Flores
José Gálvez Contreras
Julie Geisler
Adelaide Giornelli
Vivianne Guevara
Debra Harewood
Faith Harper
Cassandra Hernandez
Deon Hibbert
Joules Huang Duze
Rachael Ibrahim
Keshia Jackman
Alora Kempler
Lila Klatz
Linda LA
Dana Longstreet
Ian McCauley
Amaranta Medina-Seabright
Philip Milio
Kai Pelton
Andy Pickerill
Natalie Plonk
Stella Blue Porzungolo
Katherine Puma
Ariane Recto
Kimberly Rosario
Marcia Rose
Hannah Schenk
Fazeela Siddiqui
Christine Sidorski
Sydney Stewart
Neil Totton
Foluke Tuakli
Kiara Wade
Shawna Wakefield
Fareen Walji
Jaime Weiss
Michael Whitham
Knight-Aaron Williams
Minwen Yang
Band
Sam Appiah, Bandleader
Sammy François, Keys
Kareem Matcham, Keys
Nahshon Seville, Drums
Jovaughn Forsythe, Bass
Production Credits
Torya Beard and Amrita Ramanan, Dramaturgs
Atiya Taylor, Assistant Director
Erin McCoy†, Stage Manager
Eloia Peterson†, Assistant Stage Manager
You-Shin Chen, Stage Design Consultant
Christopher Darbassie, Sound Design Consultant
Jenny Ravitz, Casting
Carllee James, Kailyn Aaron-Lozano††, Mark Weissglass††, and Jess Ames††, ASL Interpreters
Paul Andrews, Production Assistant
†Member of Actors' Equity Association
††Denotes performing interpreters
Shed Program Credits
Tamara McCaw, Chief Civic Programs Officer
Darren Biggart, Producer, Cultural and Civic Programs
More about the Fire Ensemble
The Fire Ensemble, formed in 2021, is an organization that creates revolutionary new work rooted in music, ritual, and revelation by gathering through choirs that foster intergenerational healing and collective liberation.
During free, weekly rehearsals, people from different backgrounds and identities come together to explore the power of our individual voices to make music collectively. Though the invitation to participate in collective liberation is open to all, The Fire Ensemble is committed to centering BIPOC and LGBTQ+ communities.
The Fire Ensemble
Read more about "The Fire Ensemble"
All details for "The Fire Ensemble"
ONGOING COLLABORATION
An intergenerational choir community dedicated to using song and ritual as tools for collective liberation centering BIPOC and LGBTQIA+ folx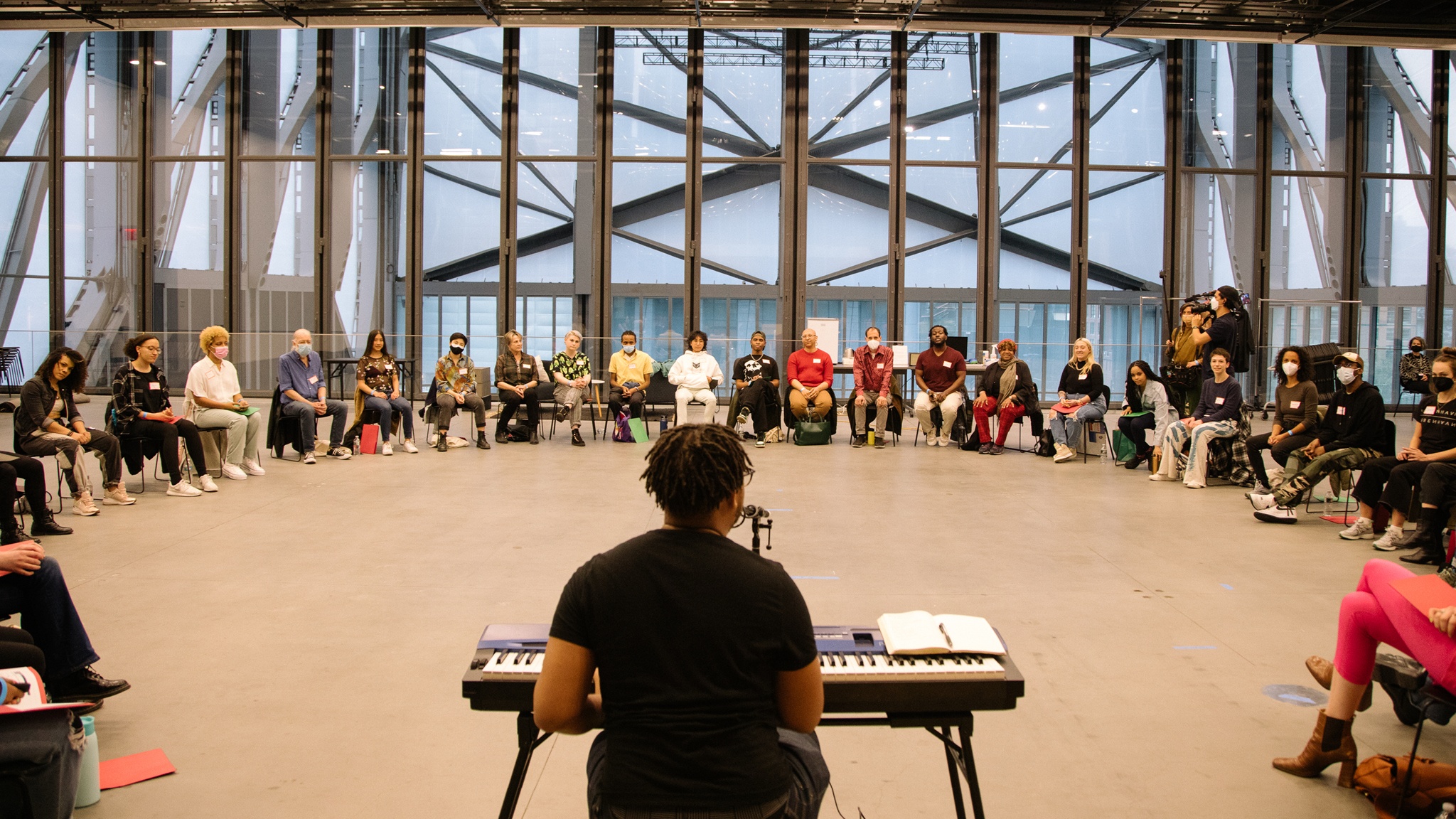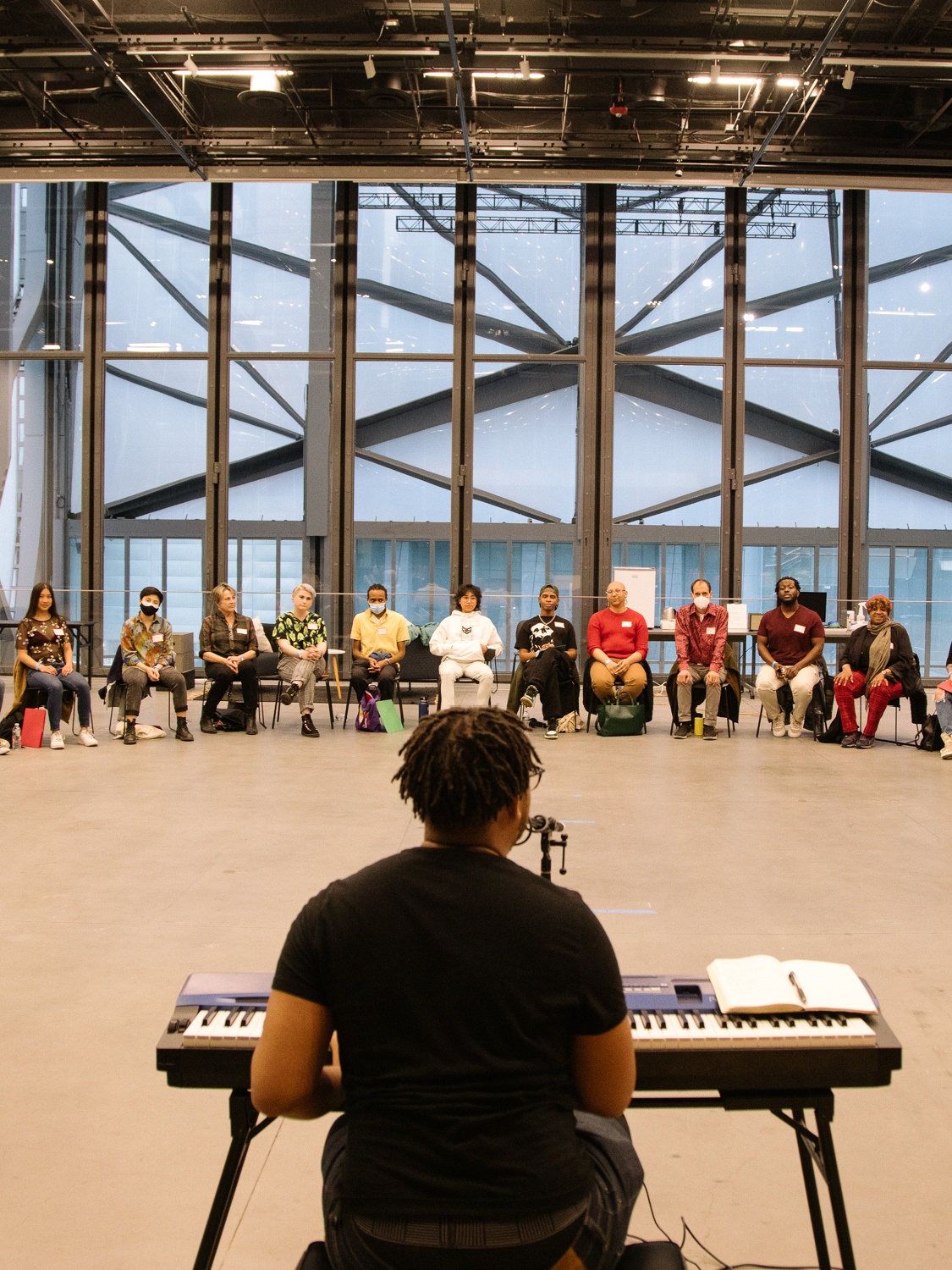 Thank you to our partners

Pericles is supported by
The creation of new work at The Shed is generously supported by the Lizzie and Jonathan Tisch Commissioning Fund and the Shed Commissioners. Major support for live productions at The Shed is provided by the Charina Endowment Fund, with additional support from the New York State Council on the Arts with the support of the Office of the Governor and the New York State Legislature.
The Shed is connected by