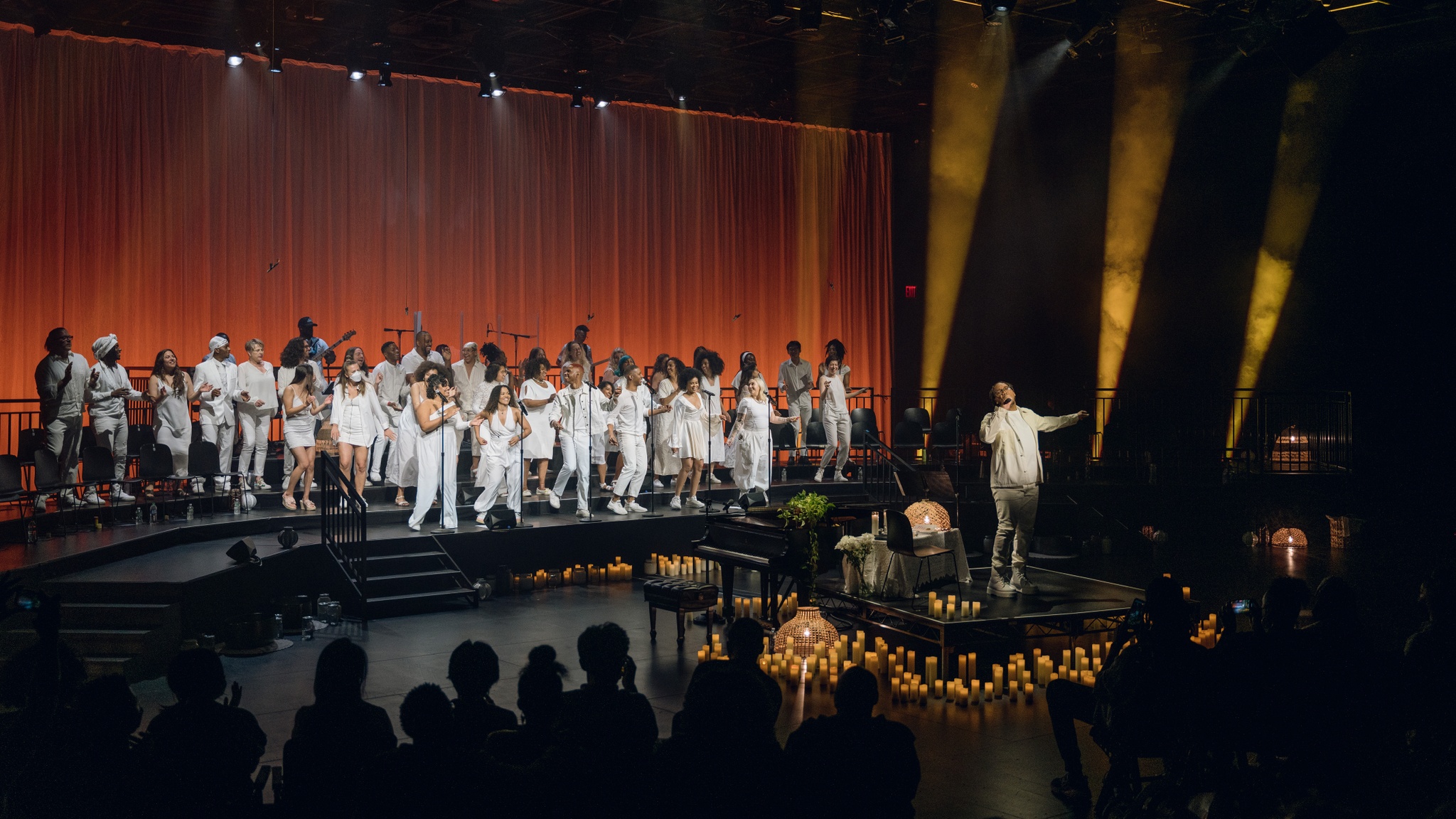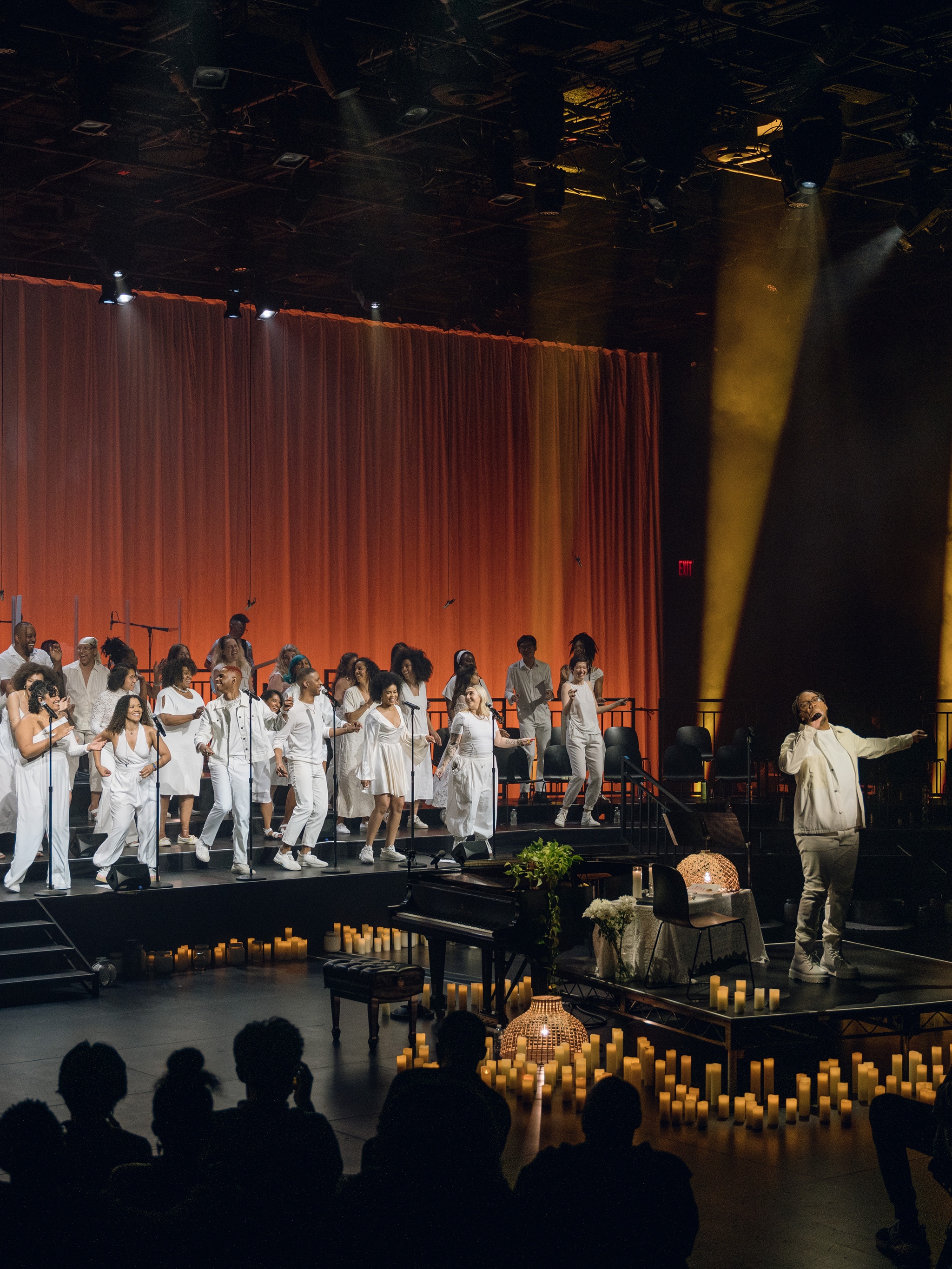 The Revival: It Is Our Duty
A ritual for personal and collective liberation in celebration of Juneteenth
Tickets
Tickets to this event are now sold out.
Accessibility
The Shed is wheelchair accessible. Assistive listening is available on your smartphone via the free Listen Everywhere app. Visit the Accessibility page for information about how to use the app and download it before you visit. For questions or requests, please email accessibility@theshed.org or call (646) 455-3494.
Please note: Visitors must wear a properly fitting mask covering their nose and mouth at all times while in The Shed, except when dining/drinking at Cedric's in the lobby. Please email info@theshed.org or call (646) 455-3494 if you have questions.
About this commission
Following an inspiring Open Call performance in 2021, The Revival: It Is Our Duty returns to The Shed for a one-night-only engagement, featuring a sermon by special guest adrienne maree brown (author of Emergent Strategy, 2017, and Pleasure Activism, 2019). This is not a performance; it is a service. Designed to meet people in their sorrow, revivals offer a path to salvation and joy. Centering BIPOC and LGBTQIA+ folx, the Fire Ensemble brings together our choir community with an incredible band to offer this musical event featuring powerful, grounding, original songs written and curated by Troy Anthony and performed through ritual to activate individual and collective liberation in celebration of Juneteenth. This event is free and open to the public.
Creative Team and Core Singers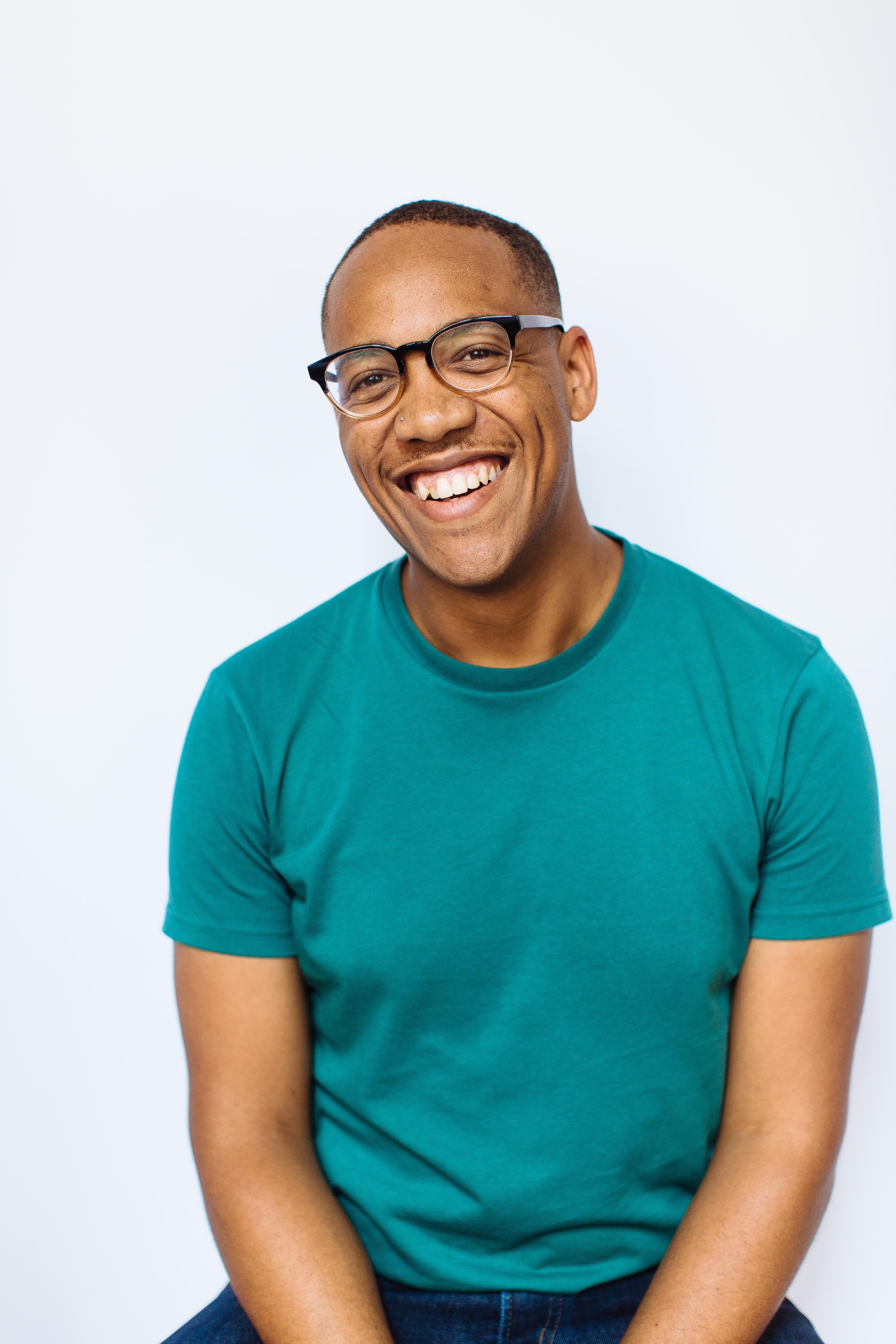 Troy Anthony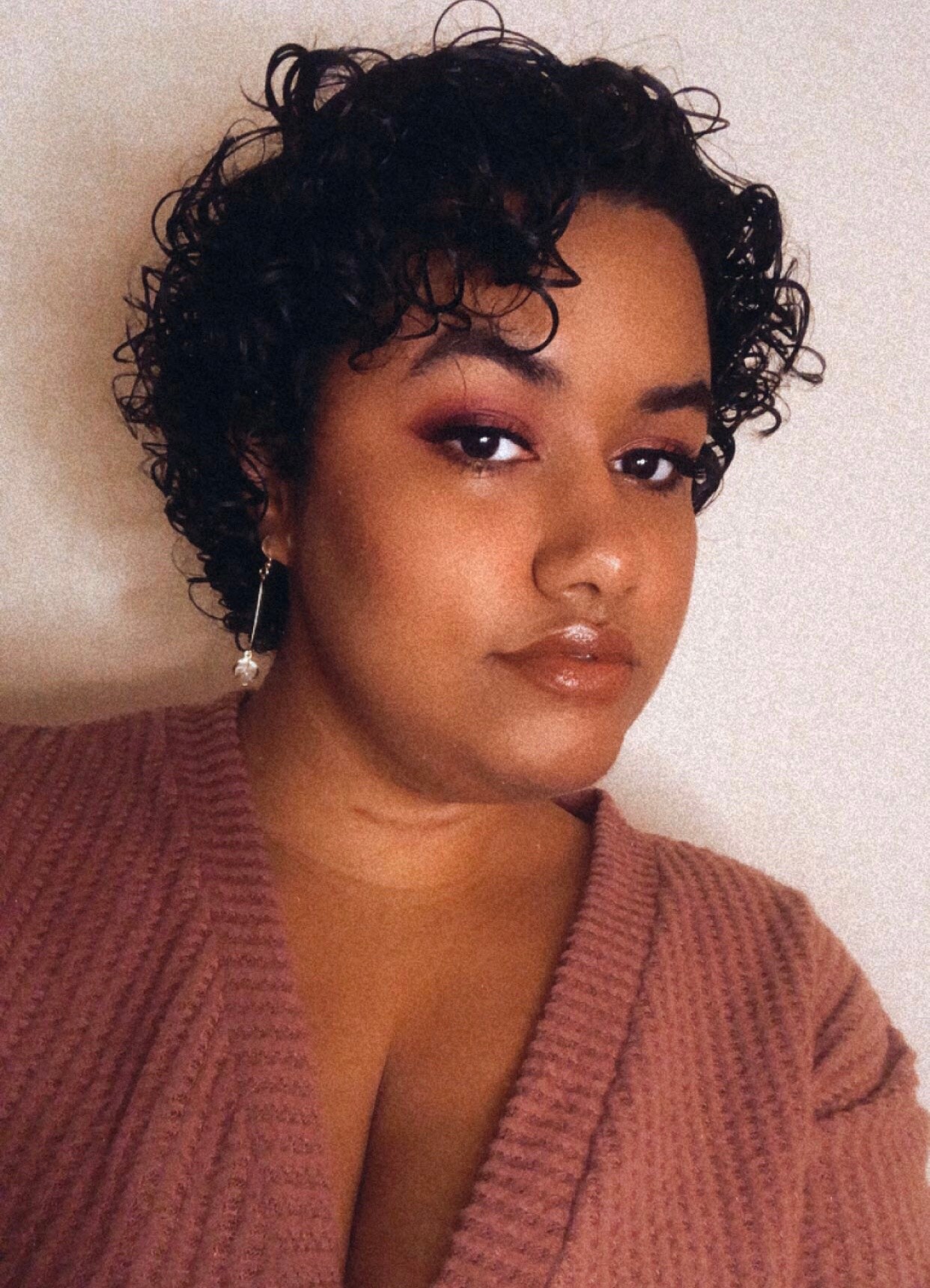 Genesis Adelia Collado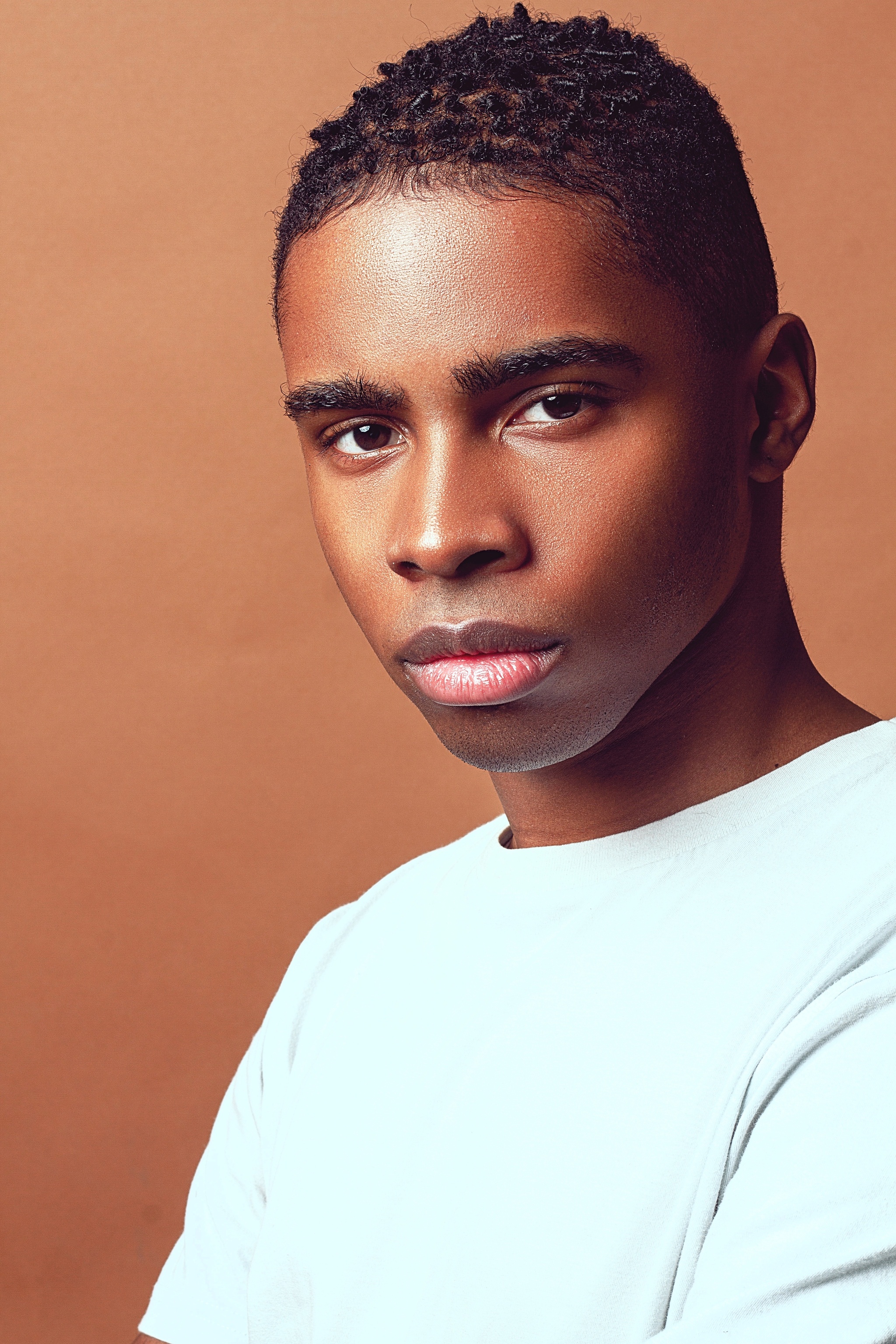 Manny Dunn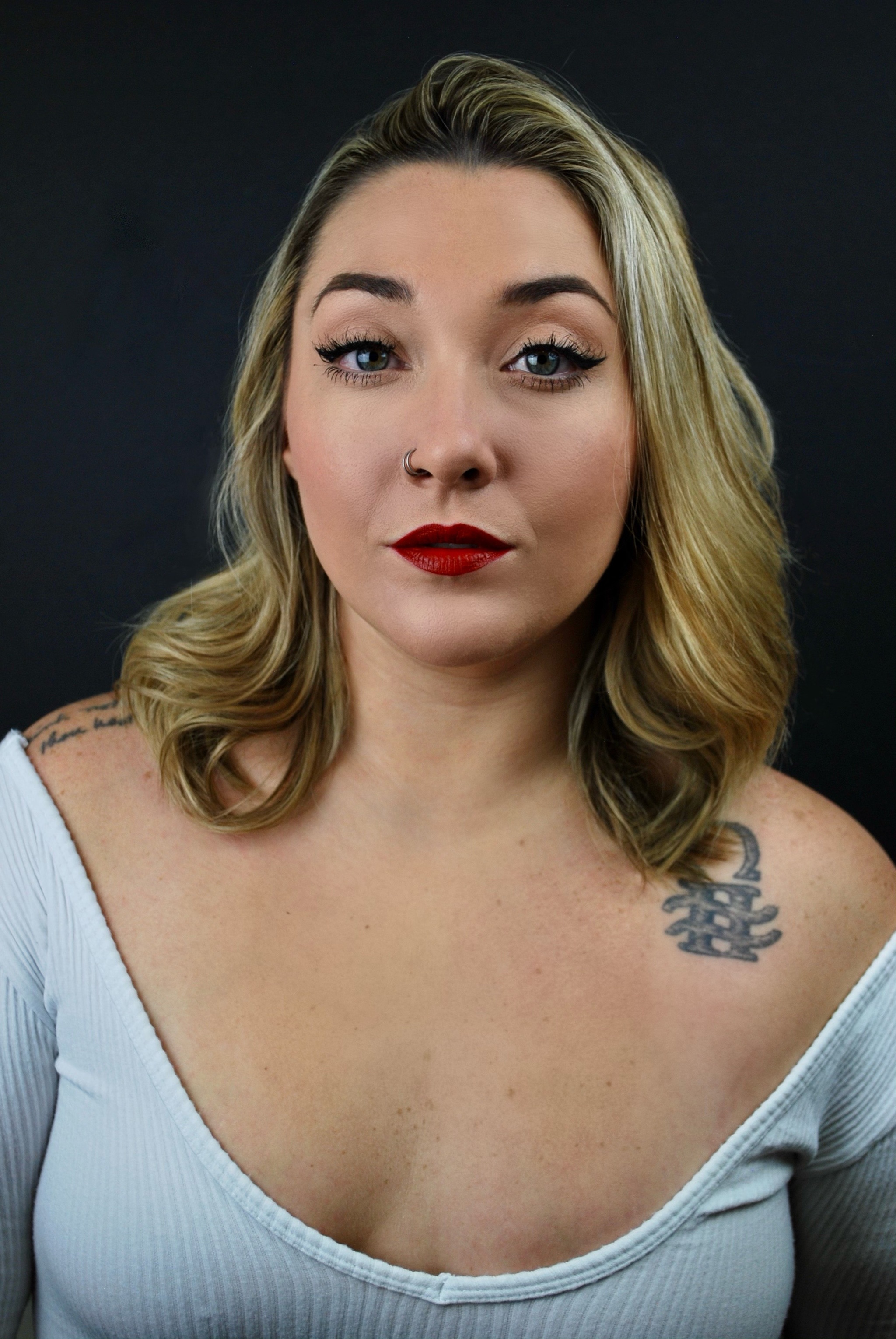 STONES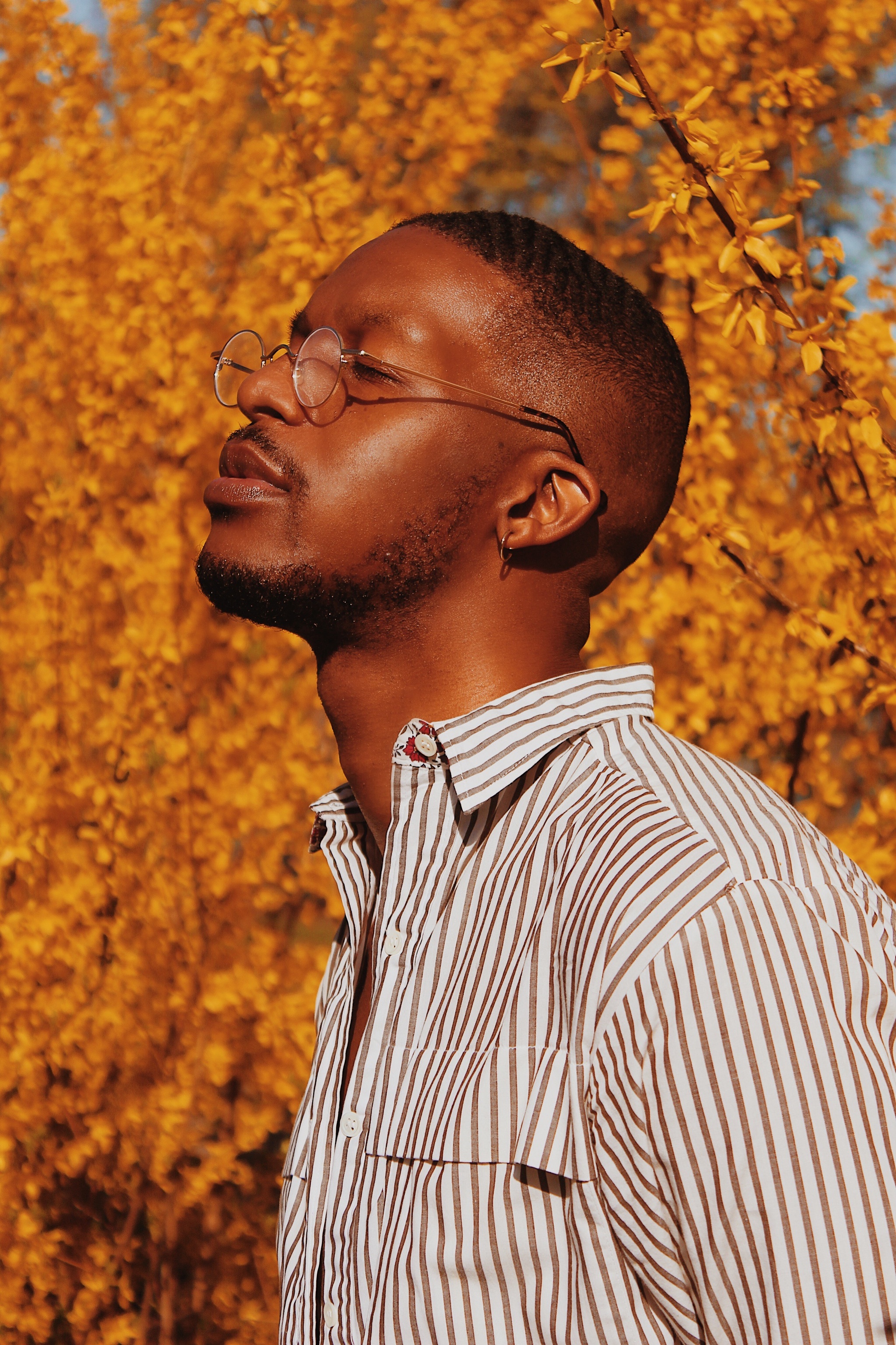 Josh Walker
Troy Anthony, is a Kentucky-born composer/lyricist, director, and theater-maker based in NYC practicing Black queer joy. He has received commissions from The 5th Avenue Theater, The Civilians, Oregon Shakespeare Festival, The Public Theater, The Repertory Theatre of St. Louis, and The Shed. He's enjoyed residencies with BLKSPACE, Chelsea Factory, The O'Neill Theater Center, and Village Theater. Additionally, he's presented work at Joe's Pub, Rattlestick Playwrights Theater, JACK, Prospect Theater Company, the National Alliance of Musical Theater Conference, and 54 Below. Anthony recently received the Vivace Award from the Bret Adams and Paul Reisch Foundation.
As an actor, Anthony has been seen in the Public Theater's As You Like It, Hercules, and Twelfth Night, as well as Prospect Theater Company's Tamar of the River. Anthony's work lives at the intersection of art, social justice, and community practice. In this spirit, he recently founded Fire Ensemble Inc. as a home to develop his work and to share the joy of singing in community. The Fire Ensemble is currently being incubated by The Shed.
Brisa Areli Muñoz
Co-director
Brisa Areli Muñoz (she/her) is the artistic director of Musical Theatre Factory and New York City's first-ever All-Inclusive All-City Theater Ensemble, an NYC Department of Education citywide theater company that creates original musicals with teens of all abilities. Muñoz has directed and facilitated work on Broadway, across the country, and in communities in partnership with A.R.T., Roundabout, The Kennedy Center, The Public Theater, Carnegie Hall, REDCAT Cal Arts Theater, BRIC Arts Media, Sojourn Theatre, Oye Group, CUNY Creative Arts Team, Hi-ARTS, CO/LAB, and Actionplay. Muñoz is currently serving as associate director for A.R.T's 2022 production of 1776, directed by Jeffrey Page and Diane Paulus.
Devaughn Denegall
Co-Music Director
Devaughn Denegall is a multifaceted bassist, programmer / producer, and musical director for acts such as Karina Pasian, Rico Davis, DMo Soul (Eric Roberson background singer), Rashad McPherson, Pastor David Wright, Aaron Marcellus, Jawan Jackson, Duane Park Burlesque, ImSoMaleek (SXSW Festival), Nick Rashad Burroughs (Apollo Theater), Ryan Shaw, and numerous other acts in New York.
Daisy Long
Lighting Designer
Daisy Long is a lighting designer for theater, opera, music, and dance. She is thrilled to be back with The Revival for its second year. Credits include Cincinnati Playhouse in the Park, Keen Company, Abingdon, Alliance Theatre, Everyman Theatre, Wexford Festival Opera, BAM, The Shed, Speakeasy Stage Company (IRNE Award for The Scottsboro Boys), and TADA! Youth Theater (National Youth Arts Award for The Perfect Monster). She is a New Georges affiliated artist and Roundabout teaching artist. Member, USA 829. IG: @daisyglong
DJ Potts is a sound artist based in New York City. His Broadway credits include Pass Over (assistant designer), Clyde's (associate designer), and Slave Play (2021, associate designer). His work has also been heard Off-Broadway with The Drama League of NYC, The Here Arts Center, The Shed, The Historic Apollo Theater, and several other venues.
Qween Jean
Project Stylist
Qween Jean is a New York–based stage and film costume designer. She is the founder of Black Trans Liberation, an organization aimed to provide access and employment resources for the TGNC community. Qween has committed her voice to advocating for marginalized communities, specifically black trans people. Her passion is for creating access for unsung heroes and people who are often overlooked. She feels their stories are valuable and deserve recognition. Her credits include soft at MCC (current), Macbeth in Stride, Our Dear Dead Drug Lord, Siblings Play, Amen Corner, Rags Parkland, Good Grief, Othello, Wig Out! Mary Antionette, Little Shop of Horrors, and the highly acclaimed What to Send Up, When it Goes Down by Aleshea Harris. She has an MFA in design from NYU Tisch School of the Arts.
Ava Tiye Kinsey is a daughter of Dallas. Her family was instrumental in championing the struggle for civil rights and Black Power in Texas and other Southwestern states. Her heritage, no doubt, informs her activism and artistry. Portions of her master's thesis were published in Judson Jeffries's The Black Panther Party in a City Near You. Her life's work has been to infuse artistic practice with an understanding of social and restorative justice practices. She credits her time as co-director of the DreamYard Art Center in the Bronx as helping her shape her pedagogical and community-centered point of view. Kinsey received a bachelor and master of arts in Africana studies from Howard University and Temple University, respectively, and seeks to make it her mission to magnify Indigenous cultures as a means to liberate and commune with herself and others. She currently serves as the director of education for the Brooklyn Academy of Music and is the co-founder of the Juneteenth Mbongi Collective. Kinsey is a mother, partner, daughter, writer, friend, sister, and a descendant of warrior women.
adrienne maree brown
Guest Speaker (Sermon)
adrienne maree brown is the writer-in-residence at the Emergent Strategy Ideation Institute, and author of Grievers (the first novella in a trilogy on the Black Dawn imprint), Holding Change: The Way of Emergent Strategy Facilitation and Mediation, We Will Not Cancel Us and Other Dreams of Transformative Justice, Pleasure Activism: The Politics of Feeling Good, and Emergent Strategy: Shaping Change, Changing Worlds, and the co-editor of Octavia's Brood: Science Fiction from Social Justice Movements and How to Get Stupid White Men Out of Office. She is the co-host of the How to Survive the End of the World, Octavia's Parables, and Emergent Strategy podcasts.
victor cervantes jr.
Producer
victor cervantes jr. is a theater-maker, educator, and community organizer from Phoenix. They are the associate producer of new work and innovation and strategy at Oregon Shakespeare Festival. Recently, they were the line producer for 7 Minutes by Stefano Massini (The Lehman Trilogy on Broadway) and directed by Mei Ann Teo with Waterwell Productions. Last fall, they produced a sold-out run of The Pool Plays (three premieres in rep by Kate Cortesi, Brenda Withers, and Emily Zemba) at The New Ohio Theater. In 2020, they were the creative producer for The Homebound Project, a fundraiser for No Kid Hungry, which raised over $150,000. They are the former associate producer at Rattlestick Playwrights Theater (seasons 23 and 24), former co-artistic producer of MiddleVoice at Rattlestick (2013 – 18). They aim to support and uplift BIPOC+ queer and trans artists and stories to more visible platforms, and to reach communities that have been pushed to the margins. They have enjoyed teaching for NTI at The O'Neill Theater Center, ASU, Hunter College, NYU, and schools serving the ASD community. They are a first-generation college graduate with a BFA from NYU's Tisch School of the Arts, and a Lee Strasberg Centennial Scholar and Martin Luther King Jr. Scholar.
Yi-Hsuan Ma (Ant Ma)
Associate Production Designer
Yi-Hsuan Ma (Ant Ma) is a Taiwanese scenic designer based in New York. Ma worked on
Samuel
at The Tank, written by Alexis Roblan and directed by Dara Malina;
Mover and Shaker
, directed by Brandon Dirden;
A Woman of No Importance
, directed by Janet Zarish; and
God's Ear
, directed by Jackson Gay. She was the associate designer on
7 Minutes
at Here,
Wolf Play
at Soho Rep, and
The Antelope Party
at Wild Project. Learn more
on her website
.
Genesis Adelia Collado
Core Singer
Genesis Adelia Collado (she/they) is a Dominican, New York-based performer, voice actor, and Affiliated Twitch Streamer. She has worked closely with Women of Color on Broadway, and performs in Mexico's "Broadway in the Park" with Lance Horne. Most recently, Collado made her Off-Broadway debut in Notes From Now (March 2022) and recorded a new musical audio drama called The Doctor Is Dead (scheduled for release July 15, 2022).
Alysha Deslorieux
Core Singer
Alysha Deslorieux was most recently seen starring as Zainab in the world premiere of The Visitor at the Public Theater, where she was also a member of the original Off-Broadway and Broadway companies of Hamilton. Credits include, TV: Hulu's Only Murders in the Building, season three of The Marvelous Mrs. Maisel, Younger season 7, and NBC's Lincoln Rhyme; Broadway: Hamilton (Peggy/Maria), Once on This Island (Andrea, Original Revival Cast), Chicago (Eliza Hamilton), Beautiful: The Carole King Musical (Original Broadway Cast), and Sister Act. Instagram: alysha_des
Manny Dunn's credits include, Theater: The Sheen Center, Playwrights Horizon, Origin Theatre, The Metropolitan Opera, Gallery Players, and others; TV: Bull, Manifest, and Mor-Ale; Film: Dirty (Special Jury Award for Acting SXSW), Bad Education, Paterno, Survival Sex, and Impossible Monsters. Dunn is a graduate of the American Academy of Dramatic Arts and Project Classics (National Black Theatre), and is ecstatic to be back at The Shed presenting The Revival to a new audience. He sends his love to Troy and the group.
STONES (she/her) is a singer, songwriter, and producer/musician. She has committed herself to creating music that people can feel. She recently released a concept album, Nights That End In Y, and anticipates the release of her newest album, Setting Fires, in August 2022. When she's not singing with Troy and The Fire Ensemble, you can find her every Saturday this summer at The Q for Stoned Saturdays at 8PM!
Josh Walker is a NJ/NY singer, actor, and composer. One of his favorite past roles is Tom Collins in the RENT 20th Anniversary National Tour! He has also had the opportunity to perform his original MT work at Rockwood Music Hall. He is blessed to be surrounded by artists and dedicates this show to all those lost in the past year due to gun violence and police brutality!
Core Ministers
Dana Affleck
Mary Akpa
Daniela Arias
Michelle Brandt
Rev Yolanda Brown
Yongming Chen
Jack Coco
Tobias Corredor
Tirsa Delate
Ja'Michael De'Shawn
Maria Feuereisen
Geovanni Hyman
Veda Kumarjiguda
Linda La
Mirella Laure
Stephanie Londono
Dana Longstreet
Ian McCauley
Sarah McNamara
Amaranta Medina-Seabright
Sam Morreale
Clints Parvelus
Taylor Pate
Dasja Pennix
Andy Pickerill
Arianne Recto
Abby Ronner
David Samuel
Shyvonne Sanganoo
Hannah Schenk
Alyssa See-Tho
Jaime Weiss
brent whiteside
Minwen Yang
Valentina Zarins
Order of Service
WELCOME
PRAISE AND WORSHIP
SEND A REVIVAL

ASSATA CHANT

WE SPEAK YOUR NAME

SCRIPTURE READING ("AFFIRMATION" BY ASSATA SHAKUR)
I believe in living.
I believe in the spectrum
of Beta days and Gamma people.
I believe in sunshine.
In windmills and waterfalls,
tricycles and rocking chairs.
And I believe that seeds grow into sprouts.
And sprouts grow into trees.
I believe in the magic of the hands.
And in the wisdom of the eyes.
I believe in rain and tears.
And in the blood of infinity.
I believe in life.
And I have seen the death parade
march through the torso of the earth,
sculpting mud bodies in its path.
I have seen the destruction of the daylight,
and seen bloodthirsty maggots
prayed to and saluted.
I have seen the kind become the blind
and the blind become the bind
in one easy lesson.
I have walked on cut glass.
I have eaten crow and blunder bread
and breathed the stench of indifference.
I have been locked by the lawless.
Handcuffed by the haters.
Gagged by the greedy.
And, if i know any thing at all,
it's that a wall is just a wall
and nothing more at all.
It can be broken down.
I believe in living.
I believe in birth.
I believe in the sweat of love
and in the fire of truth.
And I believe that a lost ship,
steered by tired, seasick sailors,
can still be guided home
to port.
PRAYER/ALTAR CALL
TESTIMONY
SAY HER NAME (BREONNA TAYLOR)

I FEEL RAGE

I WANT TO LIVE

MEDITATION
OFFERING
PRAYER
SERMON (BY adrienne maree brown)
INVITATION TO LIBERATION
BENEDICTION
Production Credits
Created by Troy Anthony
Additional songs by Johnathan Johnson and Daria Raymore
Brisa Areli Muñoz, Co-Director
Devaughn Denegall, Co-Music Director
Sam Appia, Associate Music Director
You-Shin Chen, Production Designer
Daisy Long, Lighting Designer
DJ Potts, Sound Designer
Qween Jean, Project Stylist
Ava Tiye, Dramaturg
adrienne maree brown, Guest Speaker (Sermon)
victor cervantes jr., Producer
Ant Ma, Associate Production Designer
Savannah Ritz, Line Producer
Genevieve Riordan, Line Producer
Savannah Ritz, Community Assistant
Genevieve Riordan, Community Assistant
Core Singers
Genesis Adelia Collado
Alysha Deslorieux
Manny Dunn
Nat
Stones
Josh Walker
Musicians
Sam Appia, Keyboards
Devaughn Denegall, Bass
David Kawamura, Guitar
Reggie Thomas, Drums
Shed Program Team
Tamara McCaw, Chief Civic Program Officer
Solana Chehtman, Director of Creative Practice and Social Impact
Justin Wong, Civic Program Coordinator
Pope Jackson, Production Manager
Maggie MacTiernan, Director of Planning and Program Operations
Location and dates
This event takes place in The Griffin Theater.
June 18, 7:30 pm
More about the fire ensemble
As part of a multiyear residency, this mass choir will invite community members to rehearse, workshop, and perform in transformative large-scale music theater works and rituals rooted in predominantly Black musical styles including gospel, R&B, and musical theater. In the group's inaugural year, The Shed will host two 10-week sessions (in the spring and fall), each culminating in a one-night-only performance offered to the general public for free. Although performances will be moments of culmination and expanding the circle of sharing, the emphasis of the project will be on the process, and on the space and community being built through the weekly gatherings.
The Fire Ensemble
Read more about "The Fire Ensemble"
All details for "The Fire Ensemble"
ONGOING COLLABORATION
An intergenerational choir community dedicated to using song and ritual as tools for collective liberation centering BIPOC and LGBTQIA+ folx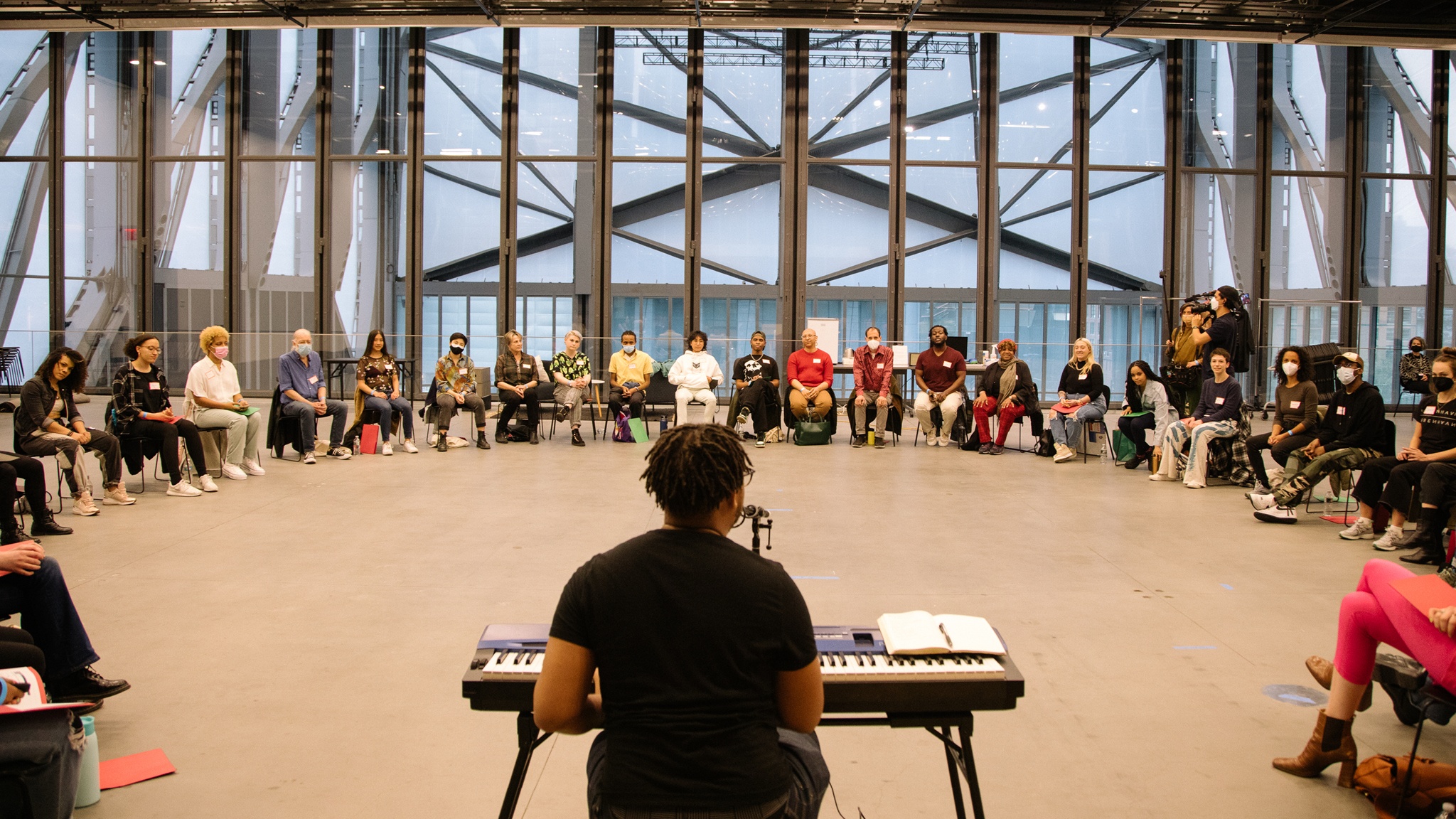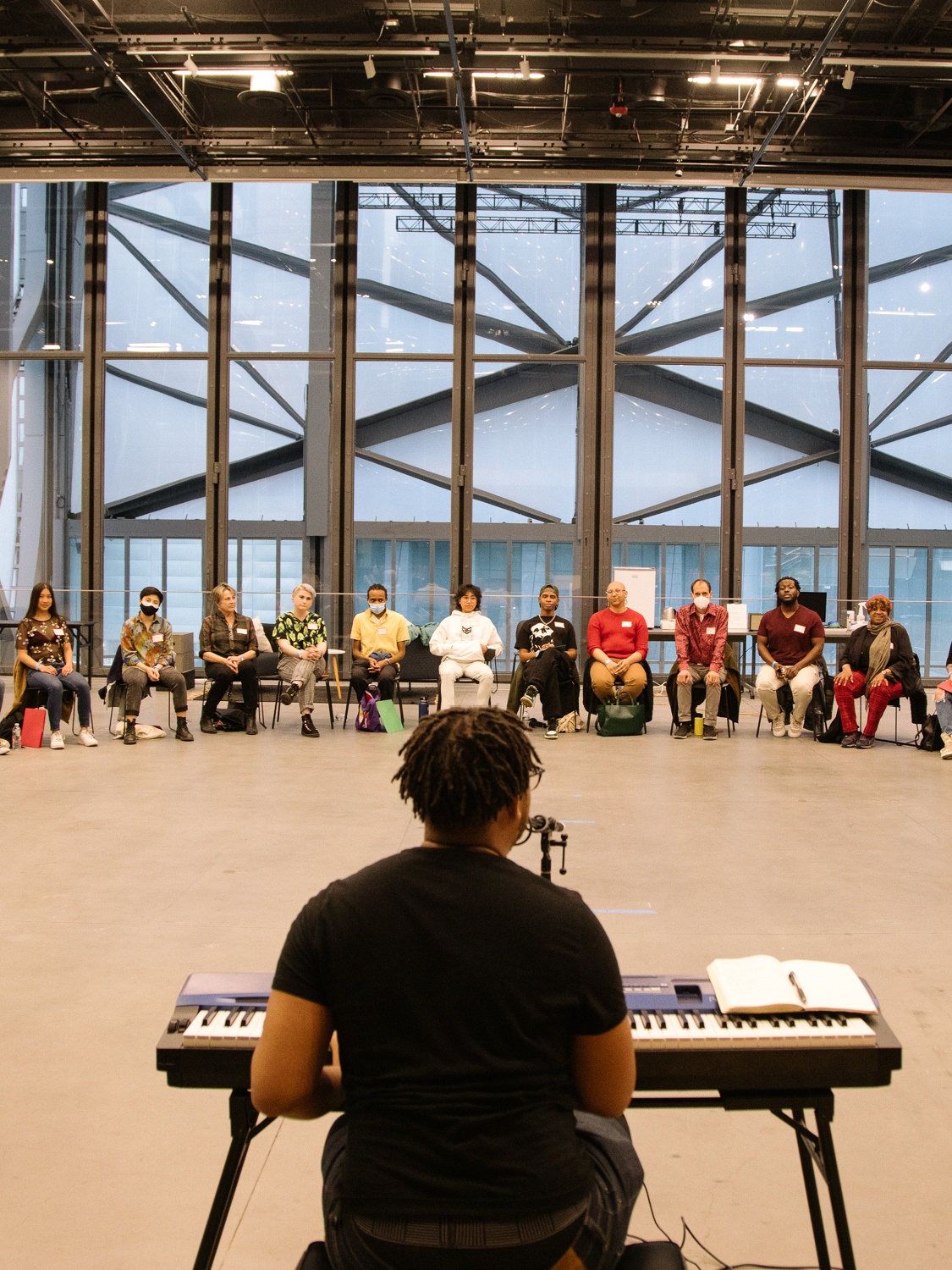 Thank you to our partners

The Fire Ensemble is supported by
The creation of new work at The Shed is generously supported by the Lizzie and Jonathan Tisch Commissioning Fund and the Shed Commissioners. Major support for live productions at The Shed is provided by the Charina Endowment Fund, with additional support from the New York State Council on the Arts with the support of the Office of the Governor and the New York State Legislature.
The Shed is connected by