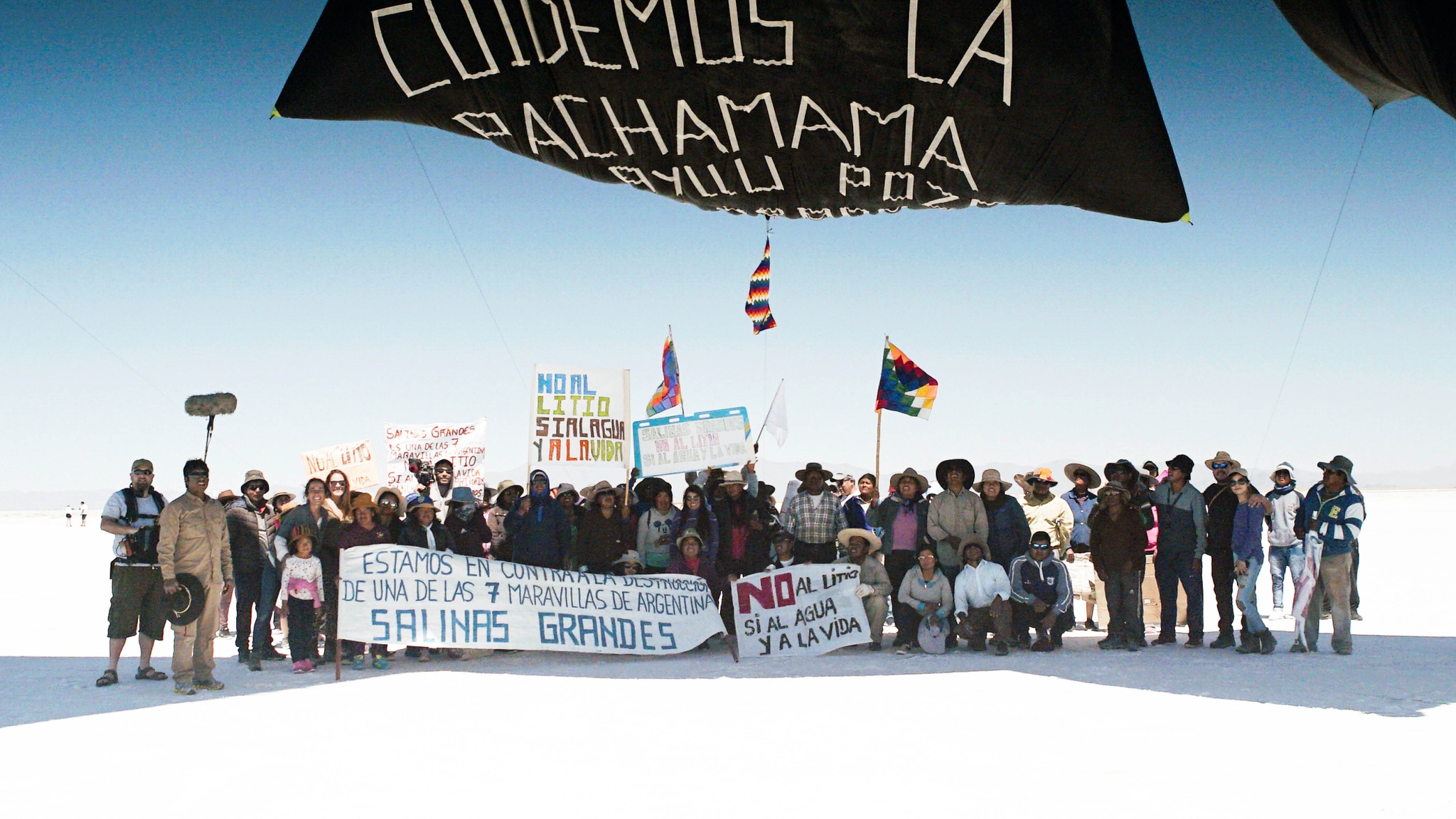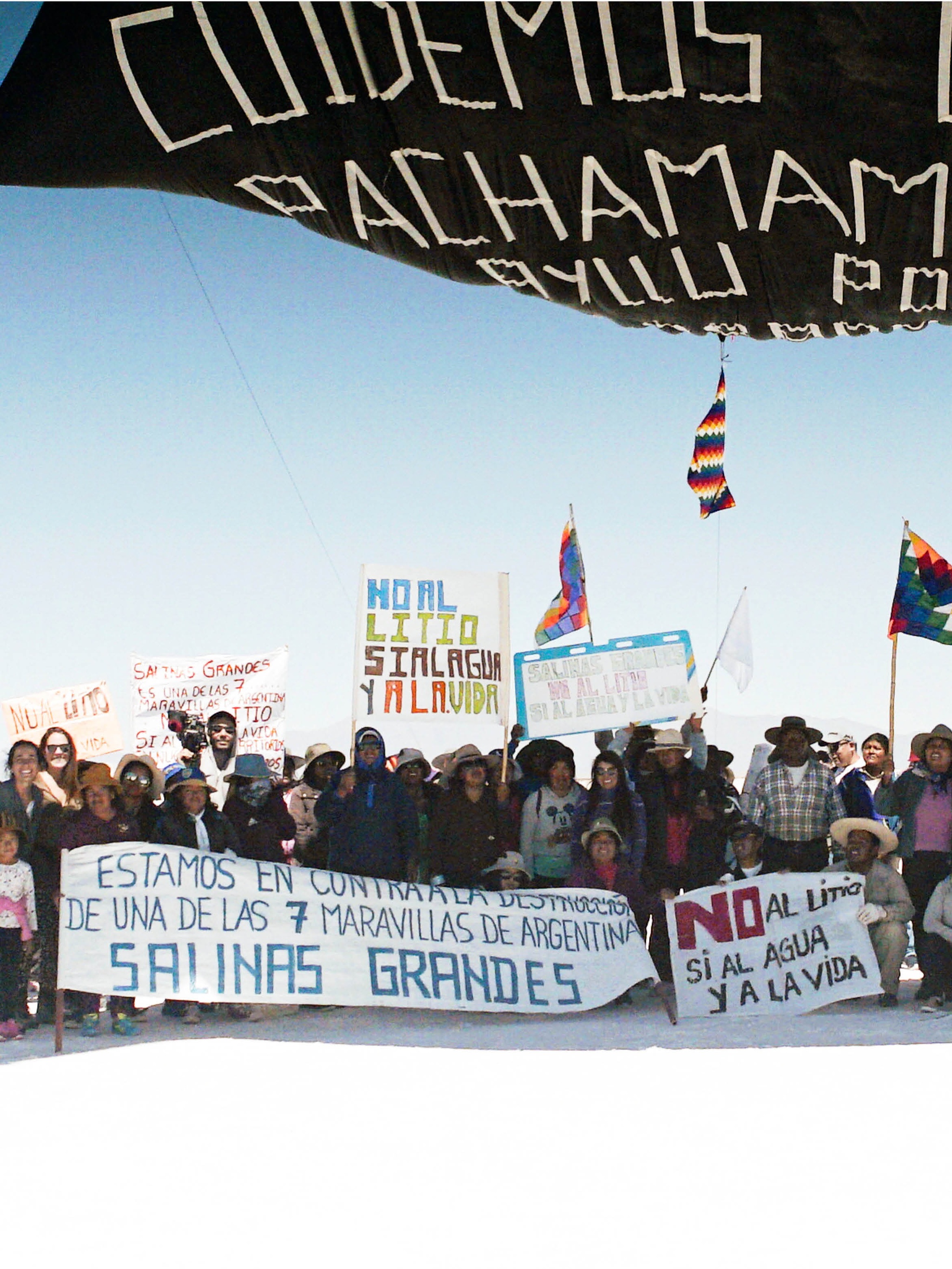 A free online film screening featuring a record-breaking, fossil fuel–free flight, from Studio Tomás Saraceno and the Aerocene Foundation
About the film
On January 25, 2020, the aerosolar sculpture Aerocene Pacha flew with a message written with the communities of Salinas Grandes in Jujuy, Argentina, written on its surface: "Water and Life are Worth More than Lithium." Floating completely free from fossil fuels, batteries, lithium, solar panels, helium, and hydrogen, the Aerocene pilot Leticia Noemi Marquès set 32 world records certified by the Fédération Aéronautique Internationale. This achievement marks the most sustainable flight in human history and one of the most important experiments in the history of aviation.
Completed in solidarity with the 33 Indigenous communities in the Salinas Grandes region, represented by the people of Tres Pozos, Pozo Colorado, San Miguel del Colorado, and Inti Killa de Tres Morros, the flight amplified their voices in unison against harmful lithium mining practices in northern Argentina. Developed in collaboration with Aerocene, Aerocene Pacha makes clear that lighter-than-air human flight is possible and raises awareness of multispecies communities at threat in our age of planetary climate crisis. As Saraceno comments: "We are flying with our head in the clouds but our feet on the ground. Fly with Aerocene Pacha presents an achievable utopia and a challenge to us all to connect together and change our habits, not our climate."
Named after Pacha Mama, the Andean concept that connects what lies below and above Earth's surface with the furthest reaches of the cosmos, Aerocene Pacha serves as a reminder of our interconnectedness as earthly beings, centuries-old systems of knowledge that predate the Capitalocene, and our shared fate with the planet and all who coexist within the terrestrial realm.
The Aerocene Foundation is made possible by the generous support of Eric and Caroline Freymond. Fly with Aerocene Pacha was produced by the Aerocene Foundation and Studio Tomás Saraceno. Supported by Connect, BTS, curated by DaeHyung Lee. First exhibited at CCK, curated by Veronica Fiorito. Studio Tomás Saraceno acknowledges the profound contributions made by the Salinas Grandes communities in their collaboration with the Aerocene Pacha project. Proceeds of this artwork go to the Fundación Ambiente y Recursos Naturales (FARN). This nonprofit connects with communities in northern Argentina that work to maintain biodiversity in their region.
Related Conversation
Rights of Nature, Activism, and Change
Read more about "Rights of Nature, Activism, and Change"
All details for "Rights of Nature, Activism, and Change"
ONLINE SOON
A free, online discussion of artistic and activist environmental action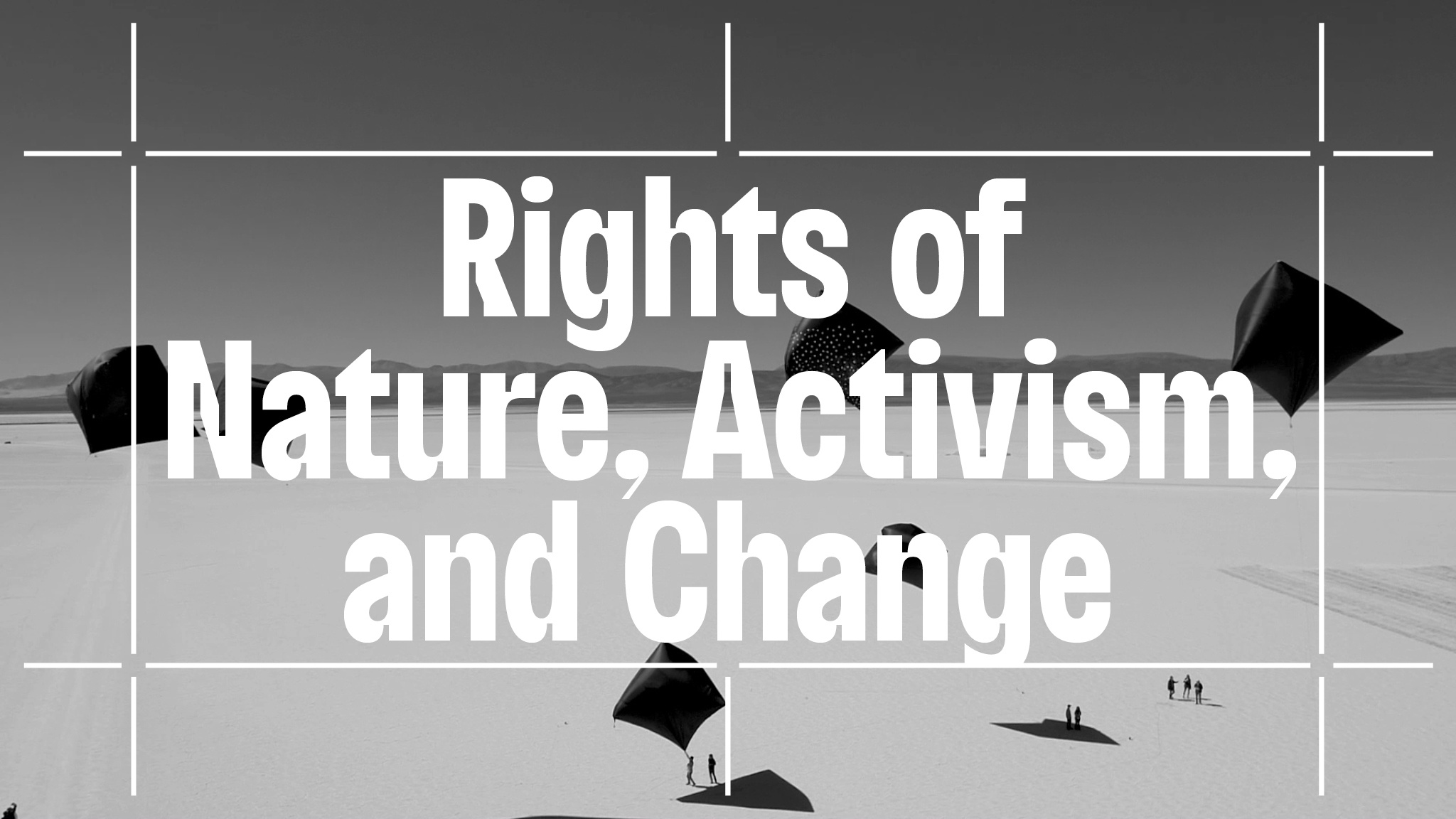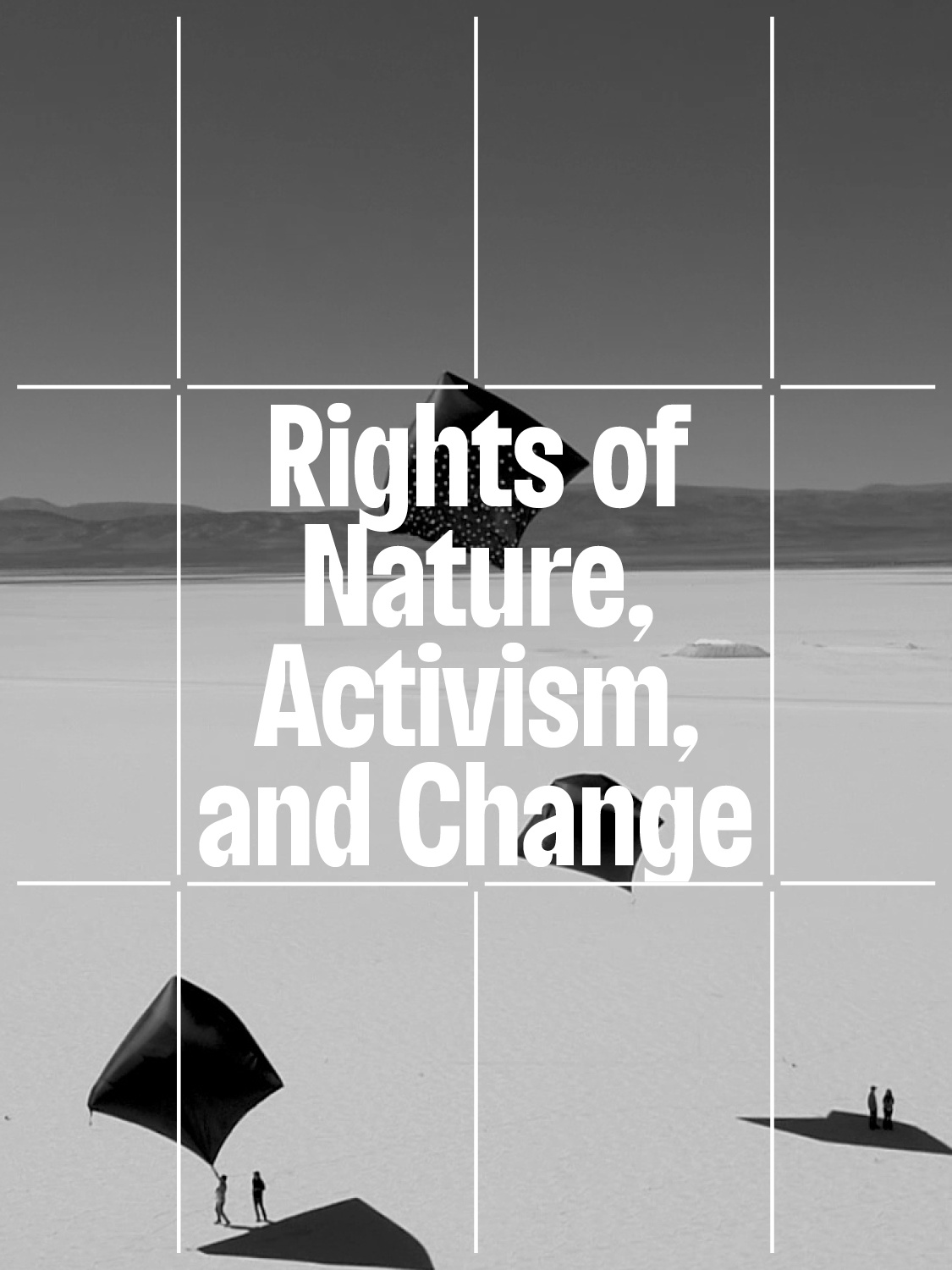 Related Exhibition
Tomás Saraceno: Particular Matter(s)
Read more about "Tomás Saraceno: Particular Matter(s)"
All details for "Tomás Saraceno: Particular Matter(s)"
FEB 11 – APR 17, 2022
A large-scale exhibition and sensory experience with spiderwebs, air, and the cosmic web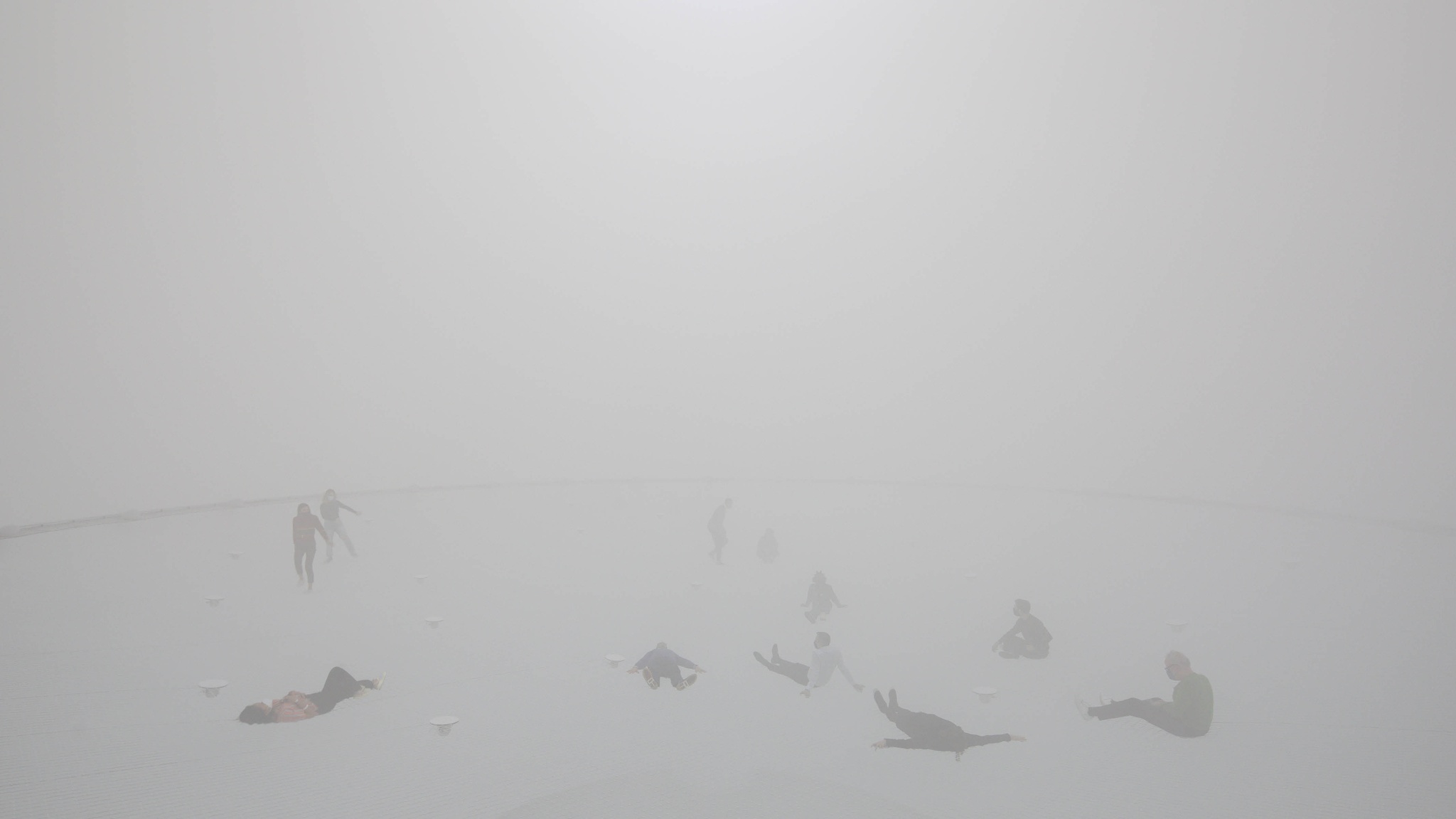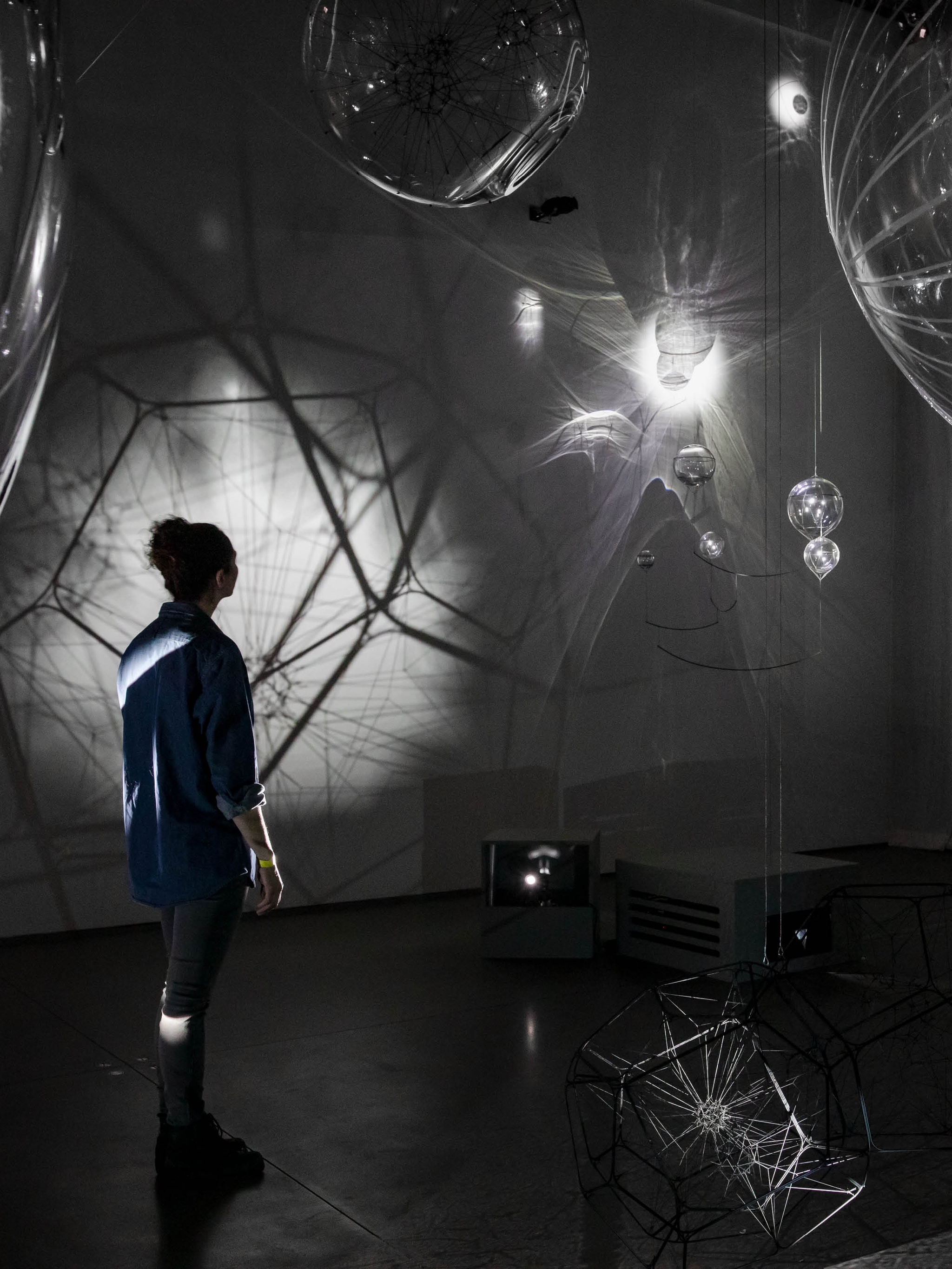 Thank you to our partners

Major support for Tomás Saraceno: Particular Matter(s) is provided by
The creation of new work at The Shed is generously supported by the Lizzie and Jonathan Tisch Commissioning Fund and the Shed Commissioners.
The Shed is connected by