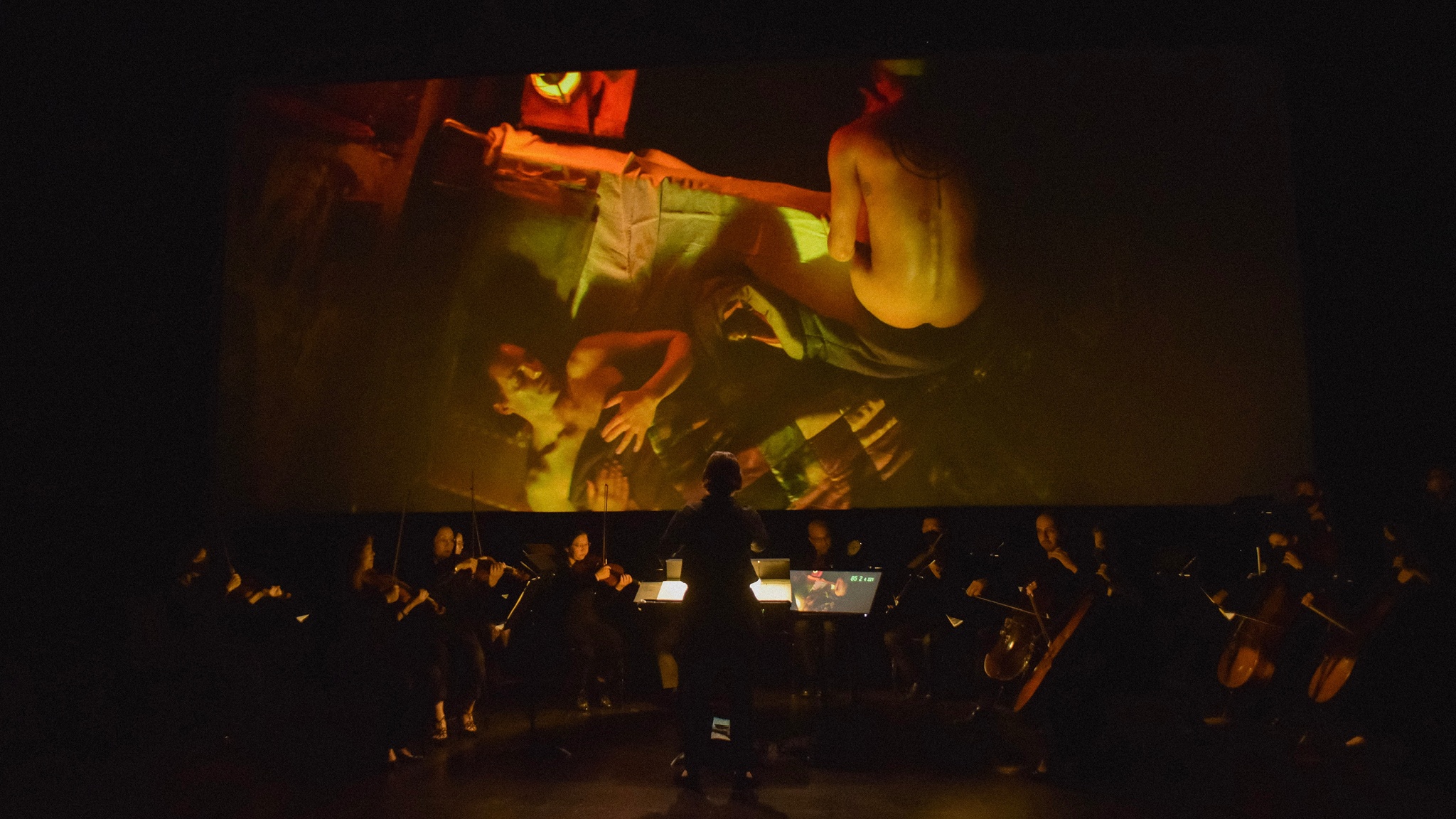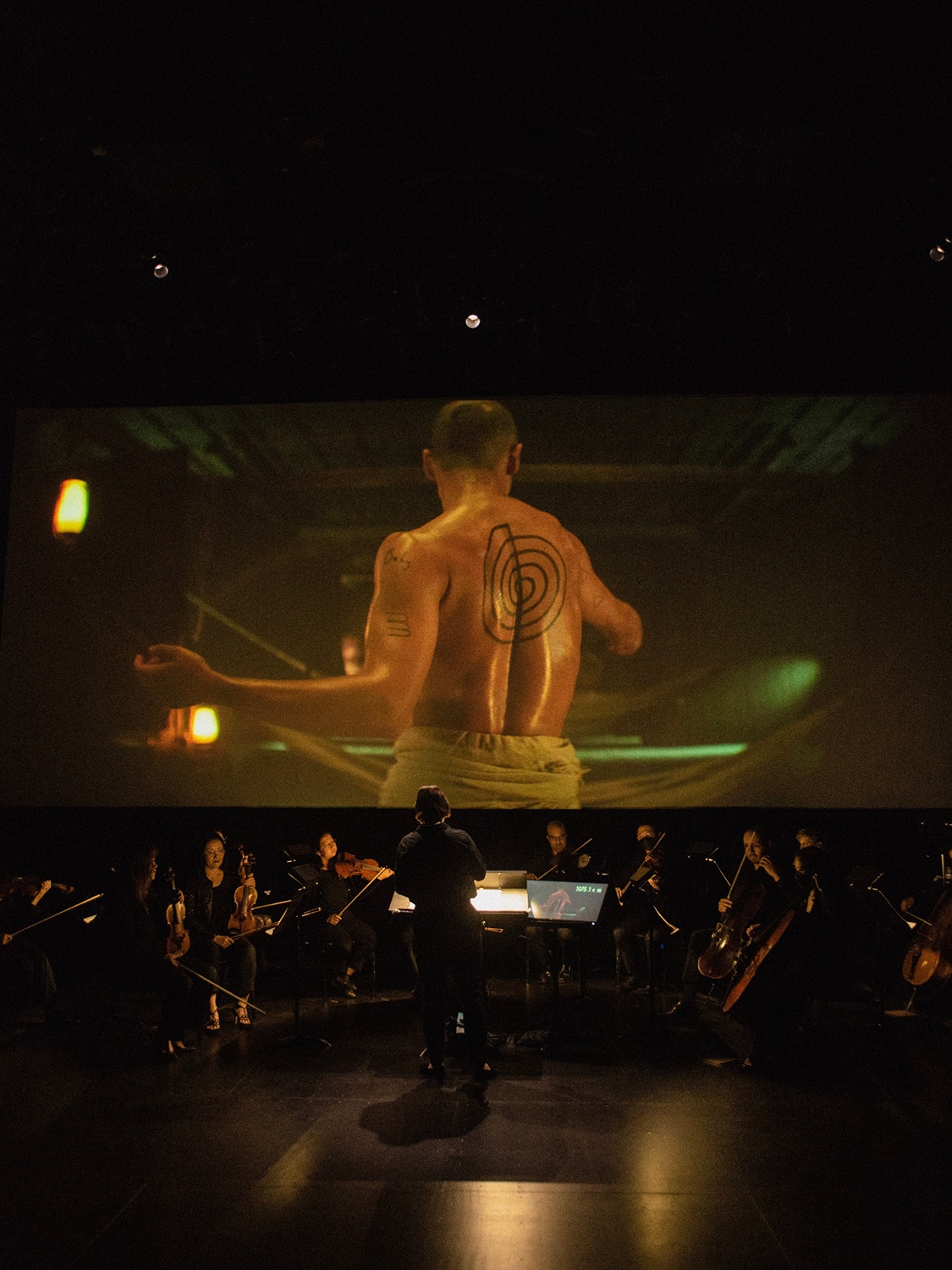 The great American novel told through captivating silent film with live orchestral accompaniment
Tickets
Tickets are now on sale.
Members receive early access. Join as a member today.
The Shed continues to require all visitors 5 years and older to be fully vaccinated against Covid-19 at least 14 days before the date of their visit. Acceptable proof of vaccination includes a CDC-issued vaccination card, the NYS Excelsior Pass, the Clear Health Pass, and the NYC COVID Safe App; in addition, a government-issued photo ID is required for visitors 18 years and older. Visitors must wear a properly fitting mask covering their nose and mouth at all times while in The Shed, except when dining/drinking at Cedric's in the lobby. Please email info@theshed.org or call (646) 455-3494 if you have questions.
Accessibility
The Shed is wheelchair accessible, and designated seats for visitors using a wheelchair will be available. Assistive listening devices will be available in the theater using T-coil technology and the free Listen Everywhere app over The Shed's free Wi-Fi. Please email
info@theshed.org
or call (646) 455-3494 if you have questions or requests.
Learn more about accessibility at The Shed
.
About this commission
In MOBY DICK; or, The Whale, award-winning filmmaker and visual artist Wu Tsang and the collective Moved by the Motion embark upon a feature-length, silent-film telling of Herman Melville's great American novel. Presented in its North American premiere at The Shed, the film includes original music composed by Caroline Shaw and Andrew Yee with Asma Maroof, performed live by Members of the New York Philharmonic, conducted by Daniela Candillari.
This adaptation, written by Sophia Al-Maria and directed by Tsang, follows the white whale above and below the surface of the water, developing a visual cosmology that resists the exploration and exploitation of the earth under imperial colonialism. The narrative is interwoven with extracts by the Sub-Sub-Librarian, a character played by Fred Moten, and tackles the novel's subterranean currents, encountering the resistance of the ship's hydrarchy, or organizational structure, and collectives of "mariners, renegades, and castaways," as described by historian C.L.R. James.
The staging of this adaptation by Moved by the Motion pairs the classic story of the whaler's "floating factory" with the beginnings of the film industry in silent film. The film was shot entirely on a sound-stage combining silent-era filmmaking techniques with a virtual reality game engine projecting surreal ocean environments. Concurrent with the presentation at The Shed, Moved by the Motion will contribute a video installation to the Whitney Biennial 2022 featuring extra-narrative and recontextualized material from MOBY DICK; or, The Whale.
MOBY DICK; or, The Whale is produced by the Schauspielhaus Zürich and co-commissioned by LUMA Foundation, Superblue, TBA21—Academy, HARTWIG ART FOUNDATION, The Shed, DE SINGEL, and the Whitney Museum of American Art.
Creative Team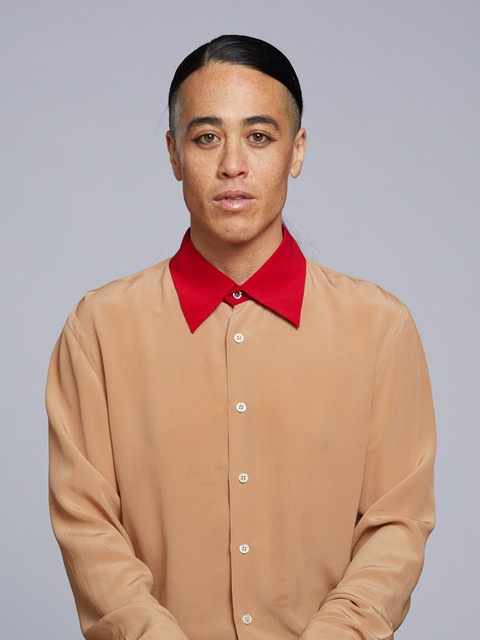 Wu Tsang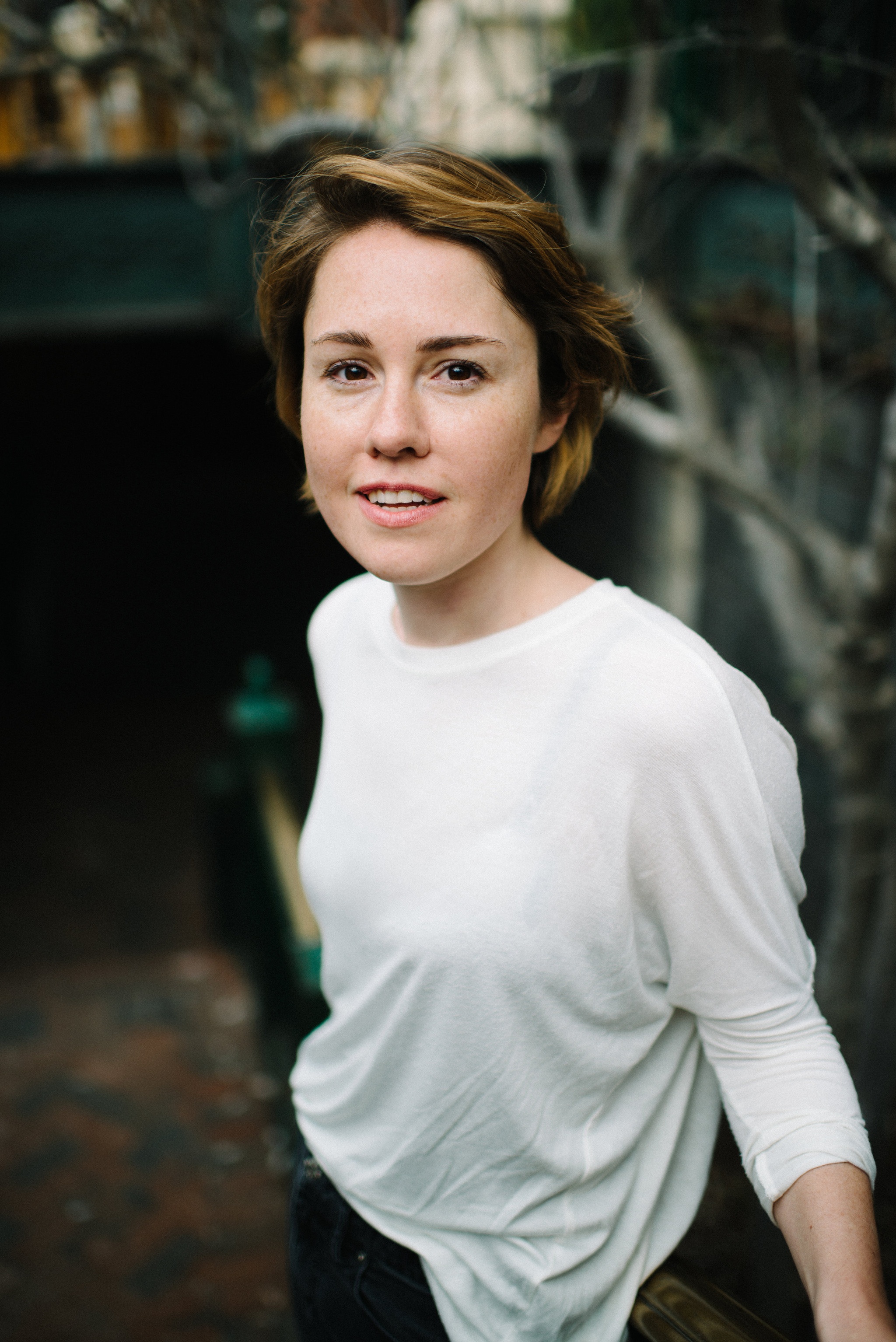 Caroline Shaw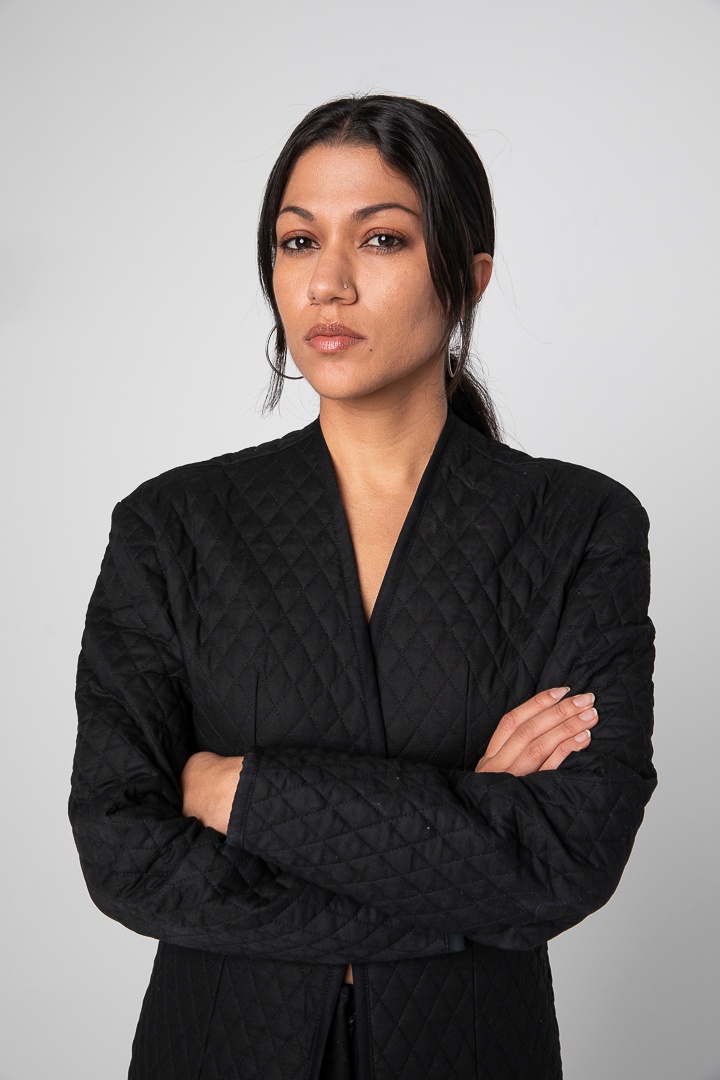 Asma Maroof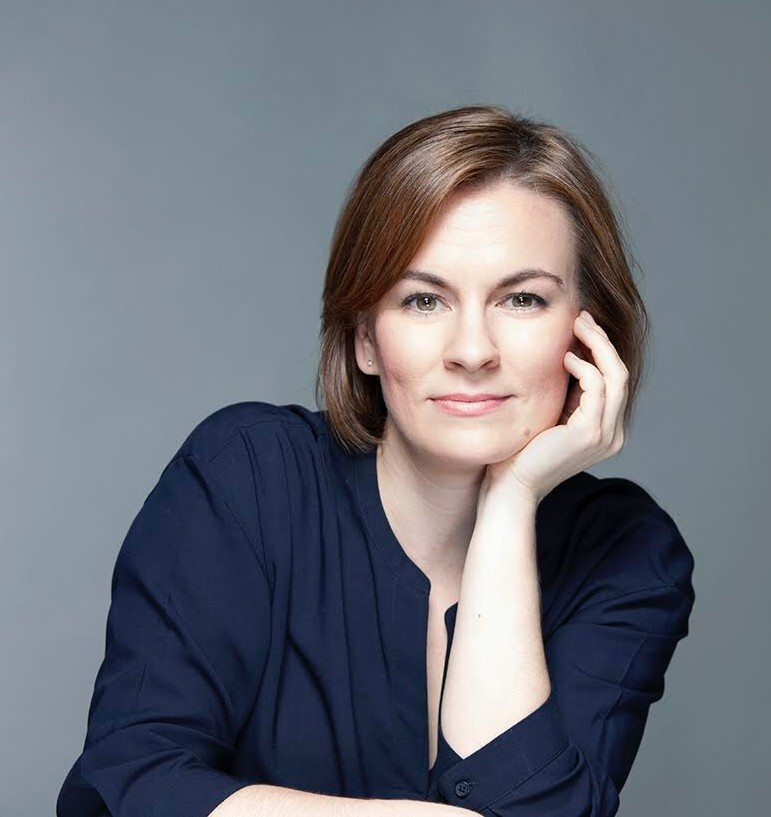 Daniela Candillari
Wu Tsang is an award-winning filmmaker and visual artist. Tsang's work crosses genres and disciplines, from narrative and documentary films to live performance and video installations. Tsang is a MacArthur "Genius" Fellow, and her projects have been presented at museums, biennials, and film festivals internationally. Awards include a 2016 Guggenheim Fellowship (Film/Video), a 2018 Hugo Boss Prize nomination, and others from Creative Capital, Rockefeller Foundation, Louis Comfort Tiffany Foundation, and Warhol Foundation. Tsang received her BFA (2004) from the Art Institute of Chicago (SAIC) and an MFA (2010) from the University of California, Los Angeles (UCLA). Currently, Tsang works in residence at Schauspielhaus Zurich, as a director of theater with the collective Moved by the Motion.
Caroline Shaw
Original Score
Caroline Shaw is a musician who moves among roles, genres, and mediums, trying to imagine a world of sound that has never been heard before but has always existed. She is the youngest recipient of the Pulitzer Prize in Music for Partita for 8 Voices (Roomful of Teeth), and she works often in collaboration with others, as producer, composer, violinist, and vocalist. In 2022, Shaw will release work with Rosalía (on upcoming album MOTOMAMI), debut the score to Josephine Decker's film The Sky Is Everywhere (A24/Apple), and see the premiere of Justin Peck's Partita with New York City Ballet, the premiere of the new stage work LIFE with Gandini Juggling and the Merce Cunningham Trust, a premiere for New York Philharmonic and Roomful of Teeth, and more. Shaw has written over 100 works in the last decade, for Anne Sofie von Otter, Davóne Tines, Yo Yo Ma, Renée Fleming, Dawn Upshaw, LA Phil, Philharmonia Baroque, Seattle Symphony, Cincinnati Symphony, Aizuri Quartet, The Crossing, Dover Quartet, Calidore Quartet, Brooklyn Rider, Miro Quartet, I Giardini, Ars Nova Copenhagen, Ariadne Greif, Brooklyn Youth Chorus, Britt Festival, Vail Dance Festival, and many others. She has produced for Kanye West, Rosalía, Woodkid, and Nas. Her work as vocalist or composer has appeared in several films, TV series, and podcasts including The Humans, Bombshell, Yellowjackets, Maid, Dark, Beyonce's Homecoming, jeen-yuhs: a Kanye Trilogy, Dolly Parton's America, and More Perfect.
Grammy Award–winning cellist Andrew Yee is a founding member of the internationally acclaimed Attacca Quartet. Yee's arrangement of Haydn's Seven Last Words was praised as "easily the most satisfying string version of the work that I've ever heard" (TheWholeNote.com). They have performed as a soloist in John Taverner's Protecting Veil and Strauss's Don Quixote, as well as their solo show Halfie. Yee founded an organization called ChamberQUEER, which champions the works of queer composers, and they are a member of WQXR's 2022 Artist Propusion Lab. Their partnership with Caroline Shaw has resulted in a duo show of all works composed by both of them, and MOBY DICK is their first piece composed together. Yee loves drawing apples, and their son, Otis, and fiancée, Des, are the loves of their life.
Asma Maroof
Original Score
Asma Maroof is an electronic producer/composer and DJ (a.k.a. Asmara), who performs internationally in music, film, and art venues including the Sydney Opera House, the Whitney Museum, Unsound Festival, and the MTV VMAs. She has worked with artists M.I.A., Kelela, Tink, Fatima Al Qadiri, and Venus X, and is a member of the musical group NGUZUNGUZU (Fade to Mind). Her soundtracks have graced Kenzo, Celine, and Louis Vuitton runway shows and commercials for Nike, Alexander Wang, and Telfar. With filmmaker and frequent collaborator Wu Tsang, she's scored Anthem, Duilian, Into a Space of Love, and One Emerging From a Point of View.
The New York Philharmonic
The New York Philharmonic connects with up to 50 million music lovers each season through live concerts in New York and around the world, as well as broadcasts, recordings, and education programs. The 2022–23 season marks a new chapter in the life of America's longest living orchestra with the opening of the reimagined David Geffen Hall and programming that engages with today's cultural conversations through explorations of HOME, LIBERATION, SPIRIT, and EARTH, in addition to the premieres of 16 works. This marks the return from the pandemic, when the Orchestra launched NY Phil Bandwagon, presenting free performances across the city, and 2021–22 concerts at other New York City venues during the renovation. The Philharmonic has commissioned and / or premiered important works, from Dvořák's New World Symphony to Tania León's Pulitzer Prize–winning Stride. The Orchestra has released more than 2,000 recordings since 1917, streams performances on NYPhil+, and shares its extensive history free online through the New York Philharmonic Shelby White & Leon Levy Digital Archives. Founded in 1842, the New York Philharmonic is the oldest symphony orchestra in the United States, and one of the oldest in the world. Jaap van Zweden became music director in 2018–19, succeeding titans including Bernstein, Toscanini, and Mahler.
Daniela Candillari
Conductor
Conductor Daniela Candillari, praised for "confidence and apparently inexhaustible verve" (The New York Times), is recognized for her dynamic performances at opera houses and concert stages throughout the world. Equally at home leading contemporary and long-beloved repertoire, Candillari "finds equal inspiration in tradition and novelty" (Opera News). She is principal conductor of the Opera Theatre of Saint Louis and principal opera conductor of Music Academy of the West. Candillari makes her Metropolitan Opera debut in the 2021 – 22 season and leads productions at Detroit Opera, Lyric Opera of Chicago, Opera Theatre of Saint Louis, and Music Academy of the West.
Moved by the Motion is a loose affiliation or "band" of artists and performers that was founded in 2013 by Tosh Basco and Wu Tsang, and is currently in residence at the Schauspielhaus Theater in Zürich. Contributors to this project include Sophia Al-Maria, Tosh Basco, Josh Johnson, Asma Maroof, Patrick Belaga, Laura Harris, and Fred Moten.
Jim van Bergen
Sound Designer
Jim van Bergen's credits include, Broadway: True West (revival). National Tours: It Ain't Nothin' But the Blues, ART, Cambodia Agonistes, and Harlem Nutcracker. Off Broadway: All In the Timing, Bunny Bunny, Lypsinka! A Day in the Life (Drama Desk nomination), Blue Man Group (Chicago). Previously, van Bergen was resident sound designer for The Big Apple Circus, Signature Theatre, Primary Stages, York Theatre Company, and Pan Asian Repertory. Other projects include Martha Graham's Demeter & Persephone and three seasons with the Metropolitan Opera/NY Philharmonic's Summer Parks Tours. Van Bergen is a two-time Emmy Award–winner for technical excellence in television sound mixing. On Broadway, he was mixer for Cats, Chicago, RAIN, Rocktopia!, Wolf Hall, and 1984.
Stuart Burgess
Lighting Designer
Stuart Burgess studied lighting design at Rose Bruford College of Speech and Drama in London. Past design credits include Cabaret (Greenwich Theatre), Twelfth Night (Man In The Moon Theatre), Pentecost (The Rose Theatre), Two (Merton Abbey Mills), and Baal (Blue Elephant Theatre), as well as two productions at the Edinburgh Festival Fringe, Sholom Aleichem and Alpha Beta. Burgess has also designed lights for a variety of conferences, events, and film premieres.
Rachel A. Zucker
Stage Manager
Rachel A. Zucker's credits include Help at The Shed. Broadway credits include SIX, Tina: The Tina Turner Musical, The Prom, True West, Pretty Woman, Farinelli and the King, and Indecent. Select Off-Broadway credits include Tiny Beautiful Things, Twelfth Night, Plenty, Southern Comfort, and Grounded (The Public Theater); Othello, A Midsummer Night's Dream, Troilus and Cressida, and Cymbeline (Shakespeare in the Park); Working: A Musical and Roadshow (New York City Center); Lazarus (New York Theater Workshop); Curse of the Starving Class (Signature Theatre); and various readings and workshops in New York City. Regional credits include Studio Theatre (Washington, DC) and Roundhouse Theatre (Bethesda, Maryland). Zucker received an MFA in stage management from Columbia University. From Rachel A. Zucker: Love to Cary, Mom & Dad, Hannah, Joan, Family & Friends.
Credits
Directed by Wu Tsang
Written by Sophia Al-Maria
Original score by Caroline Shaw and Andrew Yee with Asma Maroof
Produced by Laura D'Incau
Co-produced by Wu Tsang
David Codikow and Nadja Rangel, Executive Producers
Tosh Basco and Sophia Al-Maria, Associate Producers
Stefan Scheuermann and Barbara Higgs, Associate Producers
Cinematography by Antonio Cisneros
Movement direction by Tosh Basco
Choreography by Josh Johnson
Costumes by TELFAR x Kyle Luu
Production design by Nina Mader
Virtual production by Bild Studios
Video design by Fray Studio
Edited by Jérôme Pesnel
Dramaturgy by Katinka Deeke and Joshua Wicke
Titilayo Adebayo, André Atangana, Tosh Basco, Vincent Basse, Maja Beckmann, Karim Boumjimar, Gottfried Breitfuss, Thelma Buabeng, Enantios Dromos, Timon Essoungou, Mel Guesson, Josh Johnson, Rene Melliger, Wiebke Mollenhauer, Fred Moten, Sebastian Rudolph, Daniel Kweku Schmid, Stéphanie Scholl, Corey Scott-Gilbert, Sscopeta Shephard, Malik Sievi, Rafal Skoczek, Steven Sowah, Ondrej Vidlar, and Thomas Wodianka
Members of the New York Philharmonic
Violin 1
Michelle Kim
Hae-Young Ham
Sharon Yamada
Violin 2
Duoming Ba
Jin Suk Yu
Kyung-Ji Min
Viola
Cong Wu
Vivek Kamath
Katherine Greene
Cello
Sumire Kudo
Alexei Yupanqui Gonzales
Ru-Pei Yeh
Caitlin Sullivan*
Bass
Max Zeugner
Satoshi Okamoto
*Guest
New York Philharmonic Team
Jaap van Zweden, Music Director
Deborah Borda, Linda and Mitch Hart President and CEO
Isaac Thompson, Managing Director
Justin Brown, Vice President, Production and Venues
Patrick Castillo, Vice President, Artistic Planning
DeAnne Eisch, Orchestra Personnel Manager
Joseph Faretta, Stage Representative
The performances are produced by Annabel Thompson, Associate Producer, with production management by Pope Jackson, Production Manager.
The program team includes Alex Poots, Artistic Director and CEO; Madani Younis, Chief Executive Producer; Laura Aswad, Producer; Annabel Thompson, Associate Producer; Frank Butler, Director of Production; and Pope Jackson, Production Manager.
Jim van Bergen, Sound Designer
Stuart Burgess, Lighting Designer and Head Lighting, The Griffin Theater
Rachel A. Zucker, Stage Manager
Micah Zucker, Head Audio, The Griffin Theater
Josh Gallitzer, Head Carpenter, The Griffin Theater
Details
Running time: 75 minutes
There is no late seating
Location and dates
This event takes place in The Griffin Theater.
April 15 at 8 pm
April 16 at 2 and 8 pm
April 17 at 3 pm
Thank you to our partners

MOBY DICK; or, The Whale is supported by
The creation of new work at The Shed is generously supported by the Lizzie and Jonathan Tisch Commissioning Fund and the Shed Commissioners. Major support for live productions at The Shed is provided by the Charina Endowment Fund, with additional support from the New York State Council on the Arts with the support of the Office of the Governor and the New York State Legislature.
The Shed is connected by