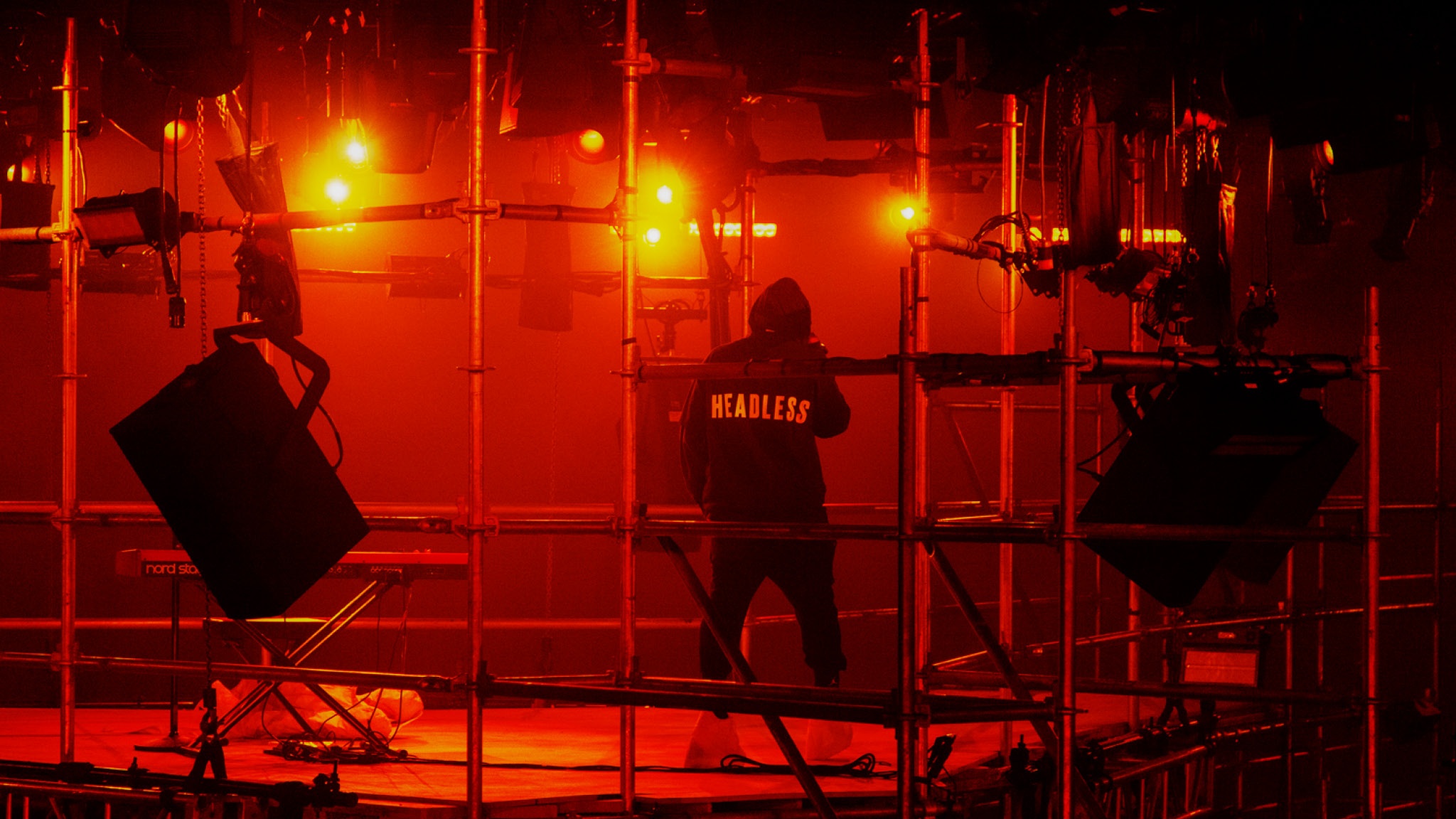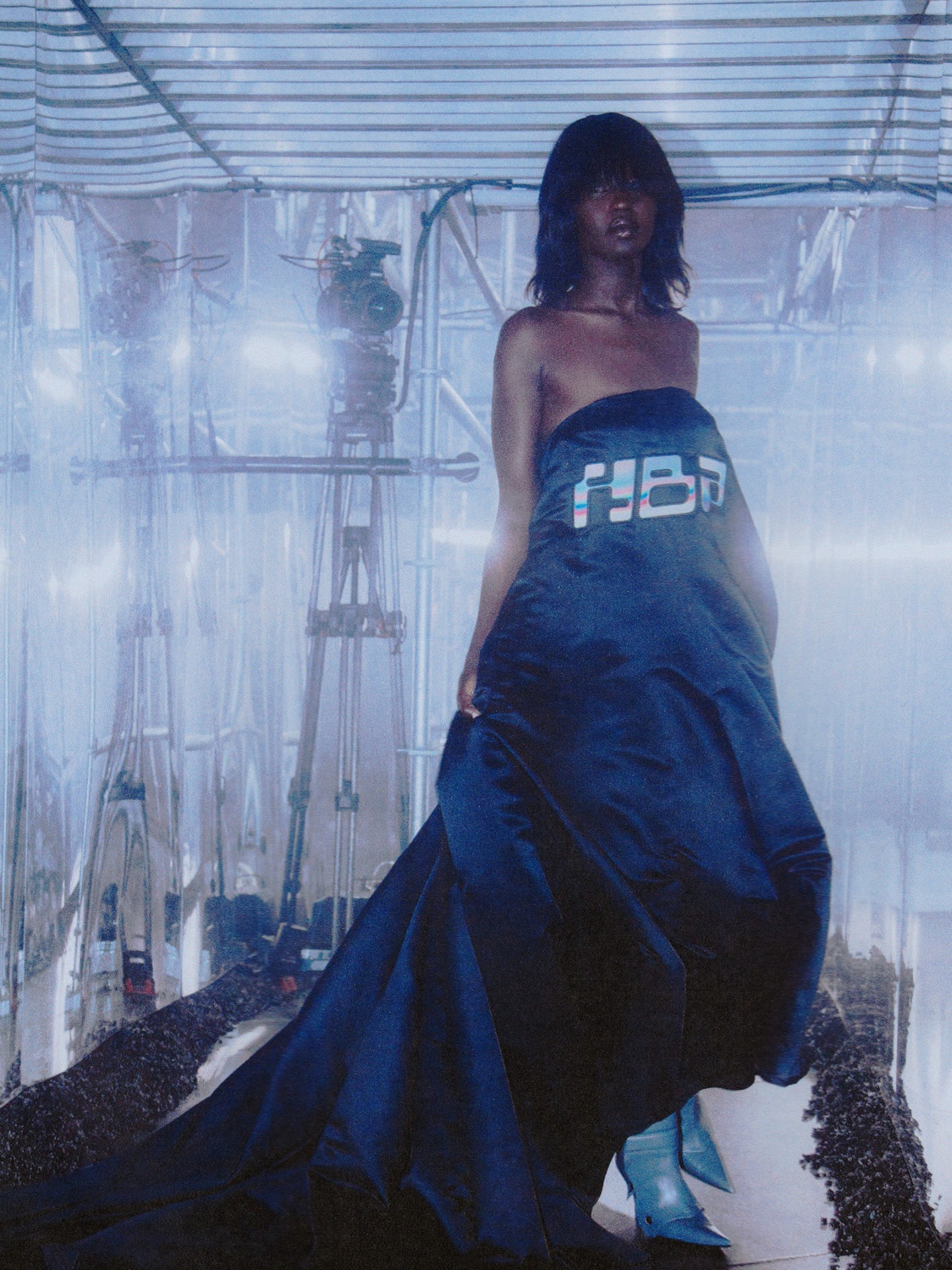 HEADLESS: The Demonstration
Three nights of music, fashion, and performance through Anonymous Club's collective experimentation
Tickets
Tickets are sold out for this program. If you would like to join a waiting list, please fill out this form.
This is a general admission, standing-room-only event (seating is available for those with accessibility needs).
Vaccination and masking requirements: All visitors 5 years and older must be fully vaccinated at least 14 days before the date of their visit. Acceptable proof of vaccination includes a CDC-issued vaccination card, the NYS Excelsior Pass, the Clear Health Pass, and the NYC COVID Safe App; in addition a government-issued photo ID is required for visitors 18 years and older. Visitors must wear a properly fitting mask covering their nose and mouth at all times while in The Shed, except when dining/drinking at Cedric's in the lobby. Please email info@theshed.org or call (646) 455-3494 if you have questions.
Accessibility
The Shed is wheelchair accessible. Assistive listening devices will be available in The Griffin Theater using T-coil technology and the free Listen Everywhere app over The Shed's free Wi-Fi.
The performance on February 10 features American Sign Language interpretation and live audio description of the performance via the free Listen Everywhere app. There will be some bluetooth headphones for visitors to borrow, but we encourage you to bring your own.
Download the Listen Everywhere app before you arrive with the app store links below.
Stools will be available for those who would like to sit. Please email info@theshed.org or call (646) 455-3494 for questions or requests. Learn more about accessibility at The Shed.
About this commission
Anonymous Club, the creative studio led by designer and creative director Shayne Oliver, brings HEADLESS: The Demonstration, a three-night live exhibition of music, fashion and performance in The Shed's Griffin Theater during New York Fashion Week. Each night is dedicated to a distinct facet of Anonymous Club's practice through the concept of "headlessness," a term coined by Oliver referring to his own version of 'carrying,' or extravagance. All three nights center core aspects of their unique working dynamic, highlighting the ways mentorship and collective experimentation nurture radical art-making.
MUSEUM night (February 10) will spotlight influential figures in Anonymous Club's community as well as pay homage to central people and works from Oliver's past, including musical performances throughout the night.
COLLECTIVE night (February 11) showcases collaborative work through fashion and music, including an introduction to SHAYNEOLIVER, Oliver's new namesake brand. Oliver and Arca's joint music project, WENCH, will soundtrack the night with the debut of a new project.
From thriving in energetic nightlife spaces, Oliver has always intertwined music with other aspects of his practice such as his production-based music project and alias, LEECH. CLUB night (February 12) is dedicated to the space Anonymous Club holds in New York nightlife, club, and electronic music scenes. During this evening, LEECH will debut a new project and feature performances with special guests.
HEADLESS: The Demonstration is organized by Alessandra Gómez, Assistant Curator. A curatorial essay by Gómez will be released following the performances.
Artists
Anonymous Club is a creative studio led by Shayne Oliver (founder of Hood By Air), working in the idioms of fine art, installation, performance, music, and product. Anonymous Club creates radical art and artifacts designed to upend tradition, infiltrate the mainstream, and remake pop culture in its image.
Shayne Oliver was born in Minnesota and spent his early childhood in Trinidad and Tobago before moving to Brooklyn during his formative years and founding Hood By Air in 2006. Over the past decade, Oliver has become known for his distinctive take on culture, playing with the ideas of power, race, and gender to become one of the most prominent designers working today.
Creative Team Credits
Shayne Oliver, Creative Director
Gregory Miller, Art Director
Frank Oliva, Scenic Designer
Bill Bellingham and Caroline Waxse, Project Managers
Alice Barlow & Duda Ramos, Barlow & Sons, Creative Producers
PR Consulting, Worldwide Friendly Society, Press
Rich Aybar, Stylist
Dawn Sterling, Nail Artist
Holli Smithhead, Hair Stylist
Kelley Shih, Lighting Designer
Zach Crumrine, Sound Designer
TOTALFREEDOM, Music Director
Anonymous Club, Casting Director
Millen Dang, Strong, Casting Coordinator
Diego Ugaz, Yosue Guillen, Eddie Kim, Studio Assistants
Production Credits
Josh Galitzer, Head Carpenter
Maytté Martinez, Head Electrician
Seth Huling, Head Audio
Brian Beasley, Head Video
Ann Comanar, Wardrobe Head
Chris Leary, Mark Klein, Toni Grant, Katherine Shak, Javon Mount, Dressers
Nora Chellew, Production Assistant
Natalie Alaby, Coral Cohen, Jessie Sabatino, Covid Health and Safety Officers
ASL Interpretation provided by Brandon Kazen-Maddox & Body Language Productions, including:
Brandon Kazen-Maddox, ASL Coordinator and Deaf Community Liaison
Shelly Guy, Director of ASL
Gregor Lopes, Director of ASL
Juana Aguilar, Performance Interpreter
Emilio Garcia, Performance Interpreter
ray ferreira, Visual Description
The performances are produced by Annabel Thompson, Associate Producer, with production management by Pope Jackson, Production Manager, and coordination by Maggie MacTiernan; Director of Planning and Program Operation.
The program team includes Alex Poots, Artistic Director and CEO; Madani Younis, Chief Executive Producer; Alessandra Gómez, Assistant Curator; Annabel Thompson, Associate Producer; Frank Butler, Director of Production; Pope Jackson, Production Manager; and Maggie MacTiernan, Director of Planning and Program Operations.
Details
Doors open 9 pm; program begins 9:30 pm

Includes fog/haze effects, low light, strobe effects, and loud music
Photography and video recording are not permitted
Location and dates
This event takes place in The Griffin Theater.
February 10, 11, and 12
9:30 pm
Thank you to our partners
The creation of new work at The Shed is generously supported by the Lizzie and Jonathan Tisch Commissioning Fund and the Shed Commissioners. Major support for live productions at The Shed is provided by the Charina Endowment Fund, with additional support from the New York State Council on the Arts with the support of the Office of the Governor and the New York State Legislature.
The Shed is connected by